Yesterday, an officemate asked me if he could order two cakes from me this February. I immediately said "Sure!" because I thought that it would be a great opportunity. However, minutes after our conversation, I realized that this would be the first time that I would bake the kinds of cakes that he requested. It made my heart skip a beat. :/
Somehow, I felt nervous and excited at the same time. I also thought about a few things that bothered me for a while: "What if the cakes wouldn't meet the client's expectations?" "I don't really have the best oven and mixer." "What if I fail?" "I don't think I have the time.", etc. However, God slowly removed those negative thoughts and encouraged me to surrender my concerns to Him.
I then got my phone, listened to my favorite songs, and reminded myself of Bible verses that show how our God is able. 
"Now to Him who is able to do far more abundantly beyond all that we ask or think, according to the power that works within us, to Him be the glory…" -Ephesians 3:20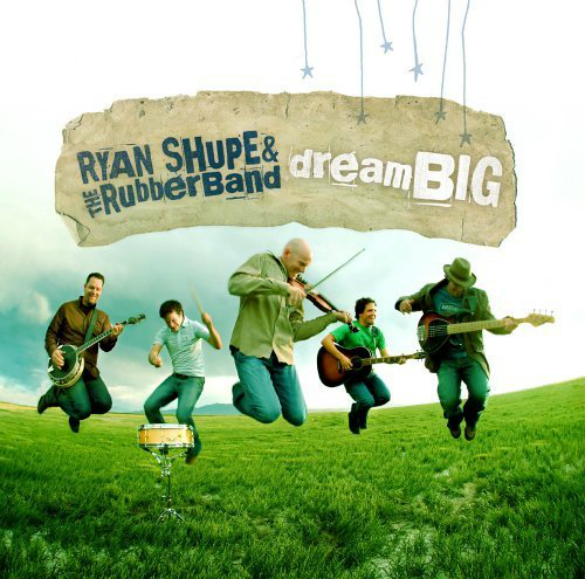 "I can do all things through Christ who gives me strength." -Philippians 4:13
I realized that entertaining negative thoughts hinder us from believing in greater things, taking bigger steps of faith, and dreaming big! Through that simple moment, God encouraged me to dream big and trust in Him. He allowed me to see his strength, power, and greatness more than my weaknesses and shortcomings. By His grace, I know that I will be able to bake excellent cakes this February. :)
I hope that the song that I will be sharing to you in a while would strengthen your hearts as well. :) I pray that it would also encourage you to do great things by God's grace!
"DREAM BIG" by Ryan Shupe and The Rubberband
When you cry be sure to dry your eyes
'Cause better days are sure to come
And when you smile be sure to smile wide
Don't let them know that they have won
And when you walk, walk with pride
Don't show the hurt inside
Because the pain will soon be gone
And when you dream, dream big
As big as the ocean blue
'Cause when you dream it might come true
When you dream, dream big
When you laugh be sure to laugh out loud
'Cause it will carry all your cares away
And when you see, see the beauty all around and in yourself
And it'll help you feel okay
And when you pray, pray for strength
To help you carry on
When the troubles come your way
And when you dream, dream big
As big as the ocean blue
'Cause when you dream it might come true
When you dream, dream big
When you laugh be sure to laugh out loud
'Cause it will carry all your cares away
And when you see, see the beauty all around and in yourself
And it'll help you feel okay
And when you pray, pray for strength
To help you carry on
When the troubles come your way
And when you dream, dream big
As big as the ocean blue
'Cause when you dream it might come true
When you dream, dream big
Encourage yourself one tune at a time. :)