Before watching the movie, Les Miserables, I told myself that I wouldn't cry even if a lot of people, who already watched it, did. However, halfway through the movie, I was already looking for tissue in my bag because the tears kept on rolling down my cheeks. Indeed, the story moved me and gave me a lot to think about. In fact, one of the things in the movie that struck me the most is this recurring theme: GRACE.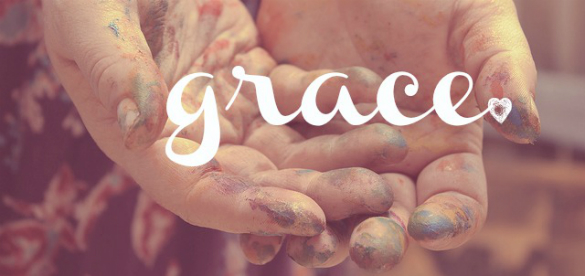 For the past months, I've been learning about God's grace more frequently and it has always been a humbling lesson for me. I even remember God reminding me of grace when I recently made Calamari at home. :)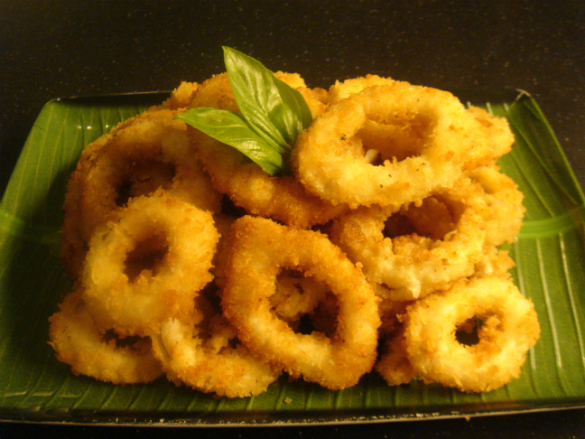 It all started when I was cleaning the large squids with running water. The first thing I did was to slowly pull out the "bag" of ink that was inside the squid's body. However, after pulling the bag out, a lot of ink flowed down my hands, which made it more difficult to handle. But, with the help of running water, I was eventually able to clean and prepare them for the next steps.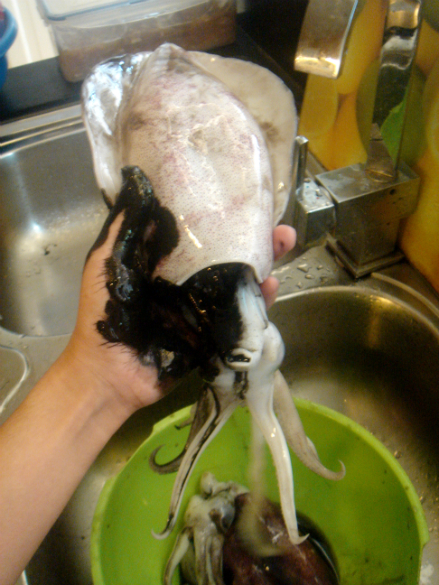 I set the squids aside and further rinsed my ink-stained fingers. Then, I carefully peeled their outer skin and threw it in the garbage bin.  At that moment, I remember enjoying my large squids because they looked so clean! They were ready to be sliced and cooked. They were ready to be Calamari!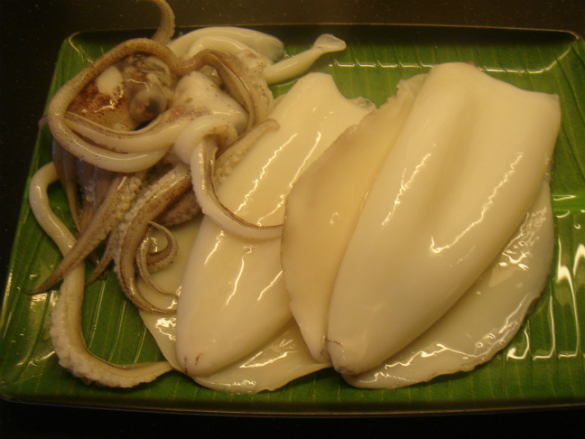 I began to slice one squid ring after another and before I knew it, I had a bunch of white, ink-free, slippery squid rings on the chopping board. God then took that opportunity to speak to me. The two, large squids that I had needed to be free from their own bags of ink, before they could become the Calamari that I desired them to be. And this wouldn't be possible if I didn't take the time to carefully rinse them with running water.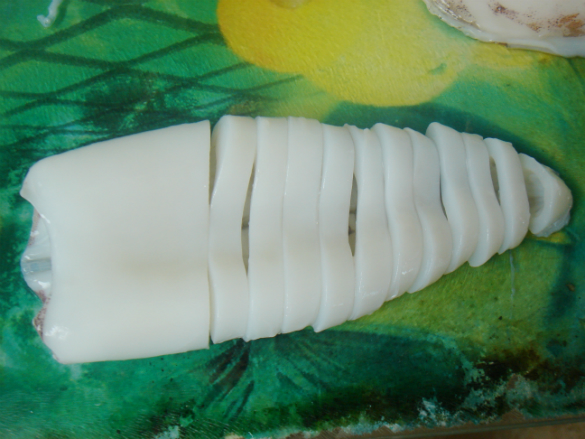 In the same way, God showed me what was in my heart and revealed to me certain things from my past (hurts, sin, discouragements from failures/mistakes, wrong sources of security/happiness, bitterness, etc.) –– my past "bags of ink", that I was still carrying. God showed me how they were hindering me from becoming the best me that He desires me to be.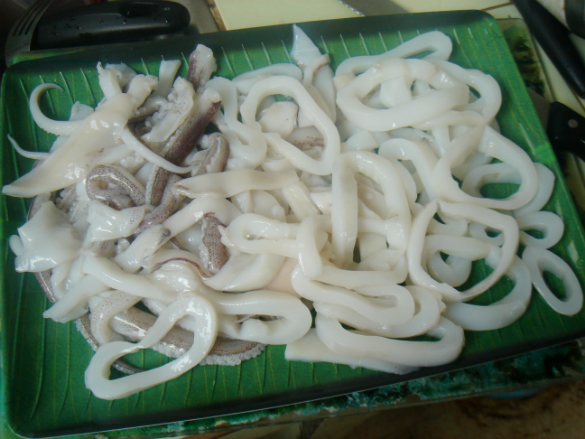 And I did agree with Him. I knew that my heart had (and still has) a lot of room for improvement, especially when it comes to letting go of my past hurts and mistakes and being able to surrender every thought, feeling, and decision to God.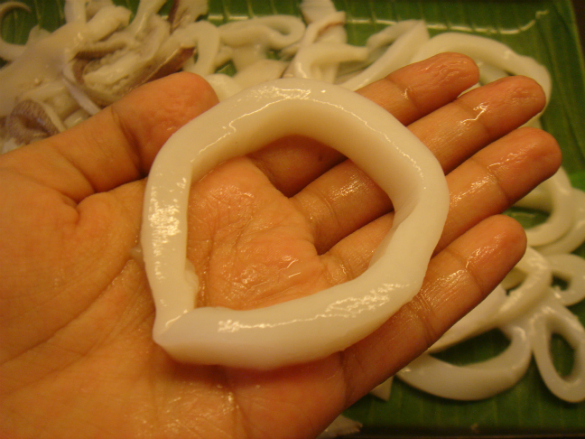 It says in 1 John 1:9
"If we confess our sins, he is faithful and just to forgive us our sins and to cleanse us from all unrighteousness."
It was encouraging because, at that time, He not only pointed out how I can improve more as His child, but He also comforted me with His faithfulness and grace in my life, in spite of who I am… and in spite of who I was.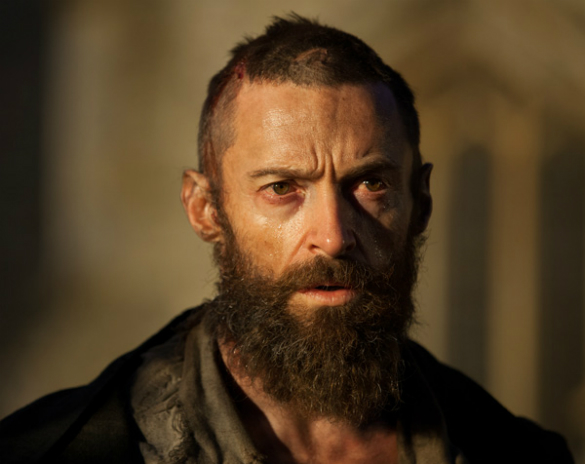 I think that being reminded of God's grace is one of the major reasons why I cried when I watched the movie, Les Miserables. The movie showed how God's grace changed the heart of a sinner and how this sinner extended that same grace to the people around him. If it were not for God's grace, Jean Valjean (the main character in the movie) would not have been able to experience freedom from His past mistakes and hurts and experience being transformed into a better man for God.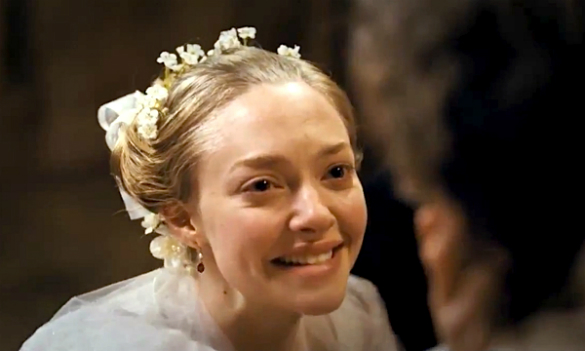 "But he said to me, "My grace is sufficient for you, for my power is made perfect in weakness." Therefore I will boast all the more gladly of my weaknesses, so that the power of Christ may rest upon me." -2 Corinthians 12:8-9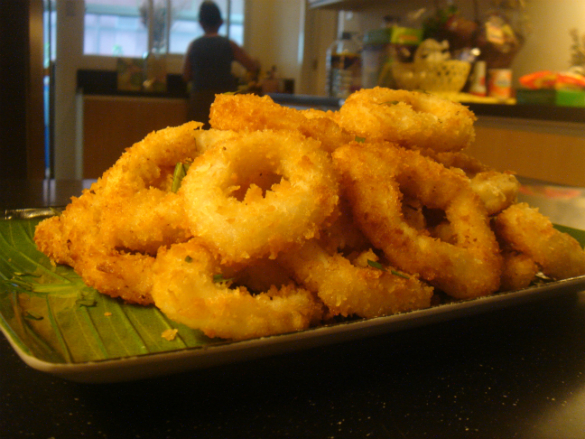 Indeed, God's grace is more than sufficient for us. No past is too dirty for God to forgive, cleanse, and renew.  And no life is too messed up for God to change and use for His glory. :)
What's hindering us from getting past our past?
Encourage yourself one treat at a time. :)