A month ago, my officemate and I randomly talked about our favorite musicians. I mentioned to her that for the past year, my love for Boyce Avenue grew. Surprisingly, she told me that the band was going to have a concert in Manila on December 30, 2013. When I got home that day, I somehow felt a strong urge in me to pursue this desire of mine and watch the concert live!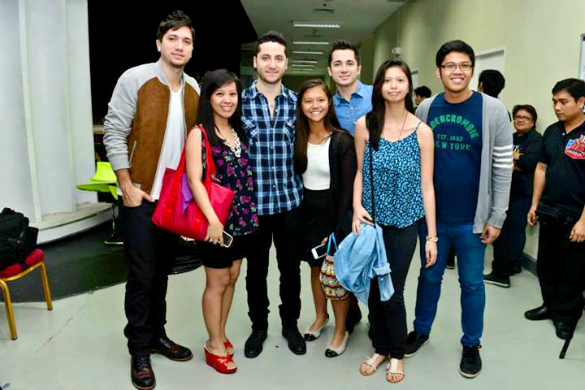 After a number of days, one of the websites finally posted the photo below which contained the details on the ticket prices and seats for the show. When I saw the poster, two thoughts came to my mind: 1) "Wow! Those are expensive tickets." And 2) "But they seldom visit the Philippines and it would really be great if I can watch them perform live! Maybe I can use some of the money I saved this year."

I prayed and told God about my desire and by faith, I told my parents that even if I didn't have a ticket yet, I will be attending the concert. Talk about dreaming big! :) The days after that were crazy for me because I wanted to get a really good seat, but at the same time, I wasn't 100% sure on spending a huge amount of my savings for the concert. Also, although I did my best to find discounts and join giveaways, God didn't allow me to get one or win online.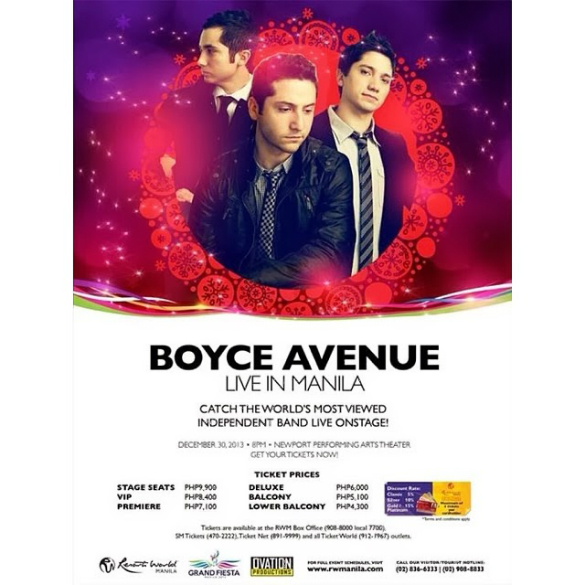 At that moment, the only solution that I had was to buy a ticket online as soon as possible since they were selling really fast. I tried to use my dad's credit card to purchase that morning, but suddenly, I couldn't because of a technical error in the website. I was getting desperate already, so I told my mom that I would go to the venue (Resorts World) after work to buy the ticket, since I couldn't buy online. But interestingly, God had better plans for me. He had the best in store for me.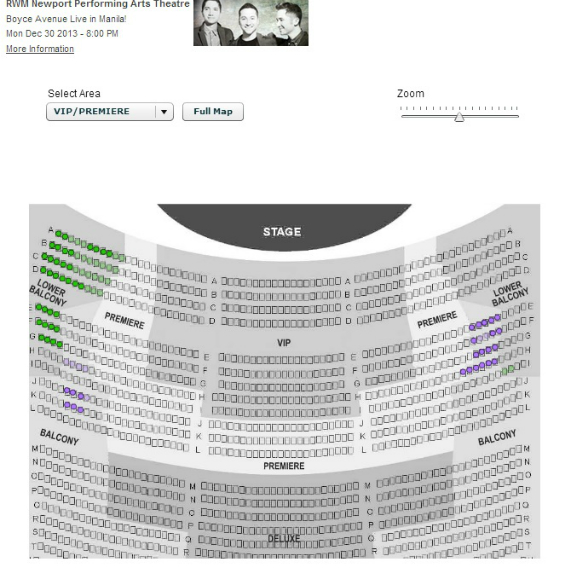 After work, I received a text from my mom that one of our family friends might get a ticket with a big discount for me. She asked me not to go to the venue that night and wait for our friend's update after an hour. I went home immediately and checked the available seats and saw that most of the good ones were already taken. I started to panic and tried to buy a seat online again.
Since my mom said that our friend wasn't sure about the ticket yet, she thought that it might be a good idea to buy the ticket online too. We decided to wait for our friend's update after an hour (as advised) before going online. After an hour and a half, we still didn't have any updates from her, so I went online and selected the seat that I wanted to buy.

When I was about to confirm my reservation for the ticket, our family friend called my mom and said that she's not yet sure about the location of the seats, but, she thinks that she could still get us two tickets for free! We couldn't believe it! I couldn't believe it. But at the same time, I started to get confused because I was already reserving a really good seat in the VIP area (first row, center) when I got the news. I was torn between being grateful for the free tickets (although they weren't sure about the exact location) and wanting to buy "the best" seat in my opinion.
After praying about it, God encouraged me to let go of the seat I reserved in row A and thank Him for the two free tickets that our family friend had for us, even if the area of the seats was still unknown.  That day, I tweeted this to remind and encourage me: "You have to let go of what you think is best for you in order to experience His best for you. #notetoself #Godknowsbetter"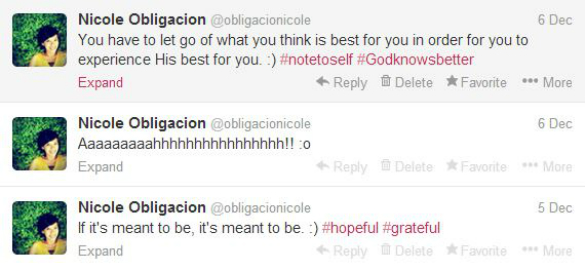 Slowly but surely, by God's grace, I found contentment in Him and showed my gratitude to Him for the free tickets. But at the same time, I still expressed the desires of my heart, as seen in the photo below:

Looking back, I thank God He encouraged me to do so. We were only able to get the two tickets 30 minutes before the show and when we got them, I couldn't believe my eyes! My brother and I received the two free VIP tickets (second row, center) from our family friend!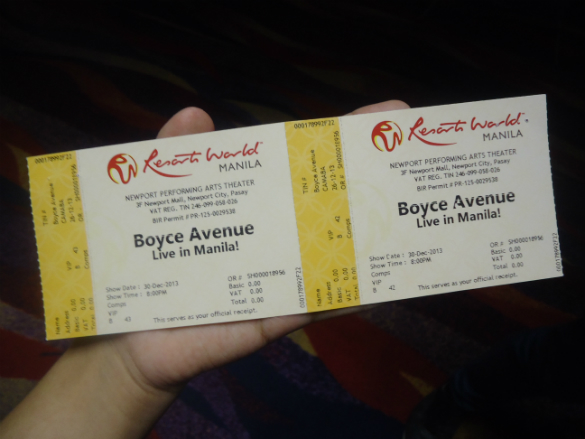 I couldn't stop saying "Oh my gosh" as my heart melted because it was unbelievable! As seen in the poster, one VIP ticket costs P8,400 and by God's grace, we were able to get two! It was really crazy.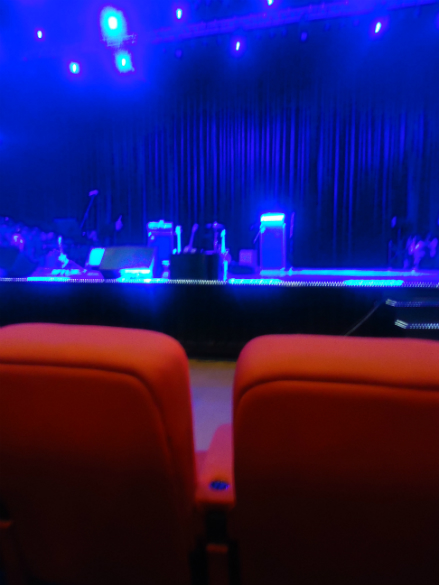 Before the concert, I was able to confirm with the organizers that they weren't selling Meet & Greet passes for this concert. So, a part of my heart got crushed that morning since I was really hoping to meet them. Nonetheless, I thanked God for the free tickets and said that if it is His will, He can easily allow me to meet the Manzano brothers in His perfect time.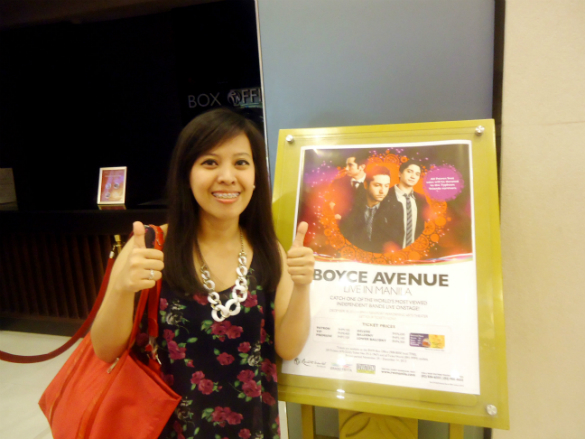 I really enjoyed the concert with my younger brother. It was definitely a breathtaking experience for me. Even though the set-up and atmosphere was very simple, Boyce Avenue rocked that night! The Manzano brothers were really amazing and it was a privilege to hear them sing and play live!
After the concert, my brother got a text from a family friend saying that she might be able to accommodate and give 1 or 2 Meet & Greet passes. Again, I couldn't believe it! I immediately prayed to God and asked Him to give us that privilege if it is His will. After two minutes, our family friend came out of the backstage, met us, and instructed us to run with her down the stairs to meet the band outside their dressing room/lounge.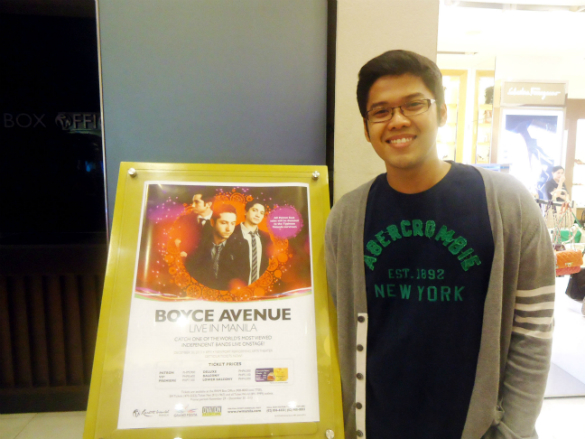 Even though I was wearing my four-inch wedges, I ran like crazy and by God's grace, my dream came true. We were able to meet and have a photo with Fabian, Alejandro, and Daniel Manzano! I was also able to get Alejandro Manzano's autograph before they left.
I kept thanking God because I was experiencing His best for me. If I didn't let go of the ticket I reserved in seat A, I would have spent P8,400 and wouldn't have been able to get the two free tickets from our family friend. Just like what was mentioned in my tweet above, God definitely knows better and He's encouraging me to trust in Him as I surrender my desires and decisions to Him. It's amazing how he answered my prayer a month ago and graciously gave me and my brother the privilege of meeting the band after the concert.
"Delight yourself in the LORD and He will give you the desires of your heart." – Psalm 37:4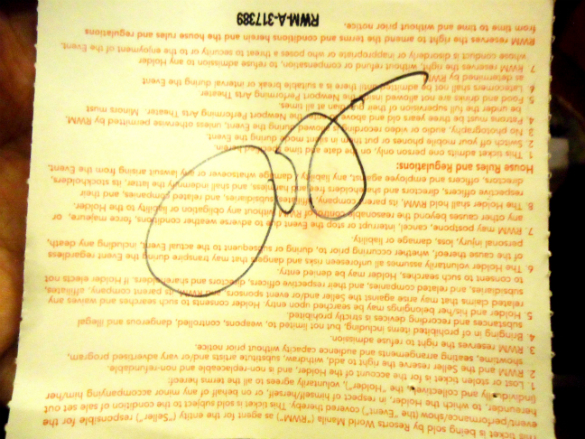 My heart is still overwhelmed. Thank You, Lord, for being who You are. Words cannot express my gratitude. Thank you also to my mom (for patiently helping me), to my brother, Gabo, to our generous family friends and to Ovation Productions. May God bless your hearts more and more! :)
To my favorite band, Boyce Avenue, keep on making beautiful music! Your talent and awesome hearts inspire us. See you again soon! :)
Encourage yourself one treat at a time.