"There are moments that the words don't reach. There is suffering too terrible to name. You hold your child as tight as you can and push away the unimaginable."
These lines were taken from Lin Miranda's song "It's Quiet Uptown" from the American musical, Hamilton. I've been listening to the album for a few weeks now and I always take a deep sigh whenever I hear this particular song. In this tune, the main characters grieve over the loss of their child and other disheartening situations they experienced. It showed the reality of pain and how we feel and deal with it.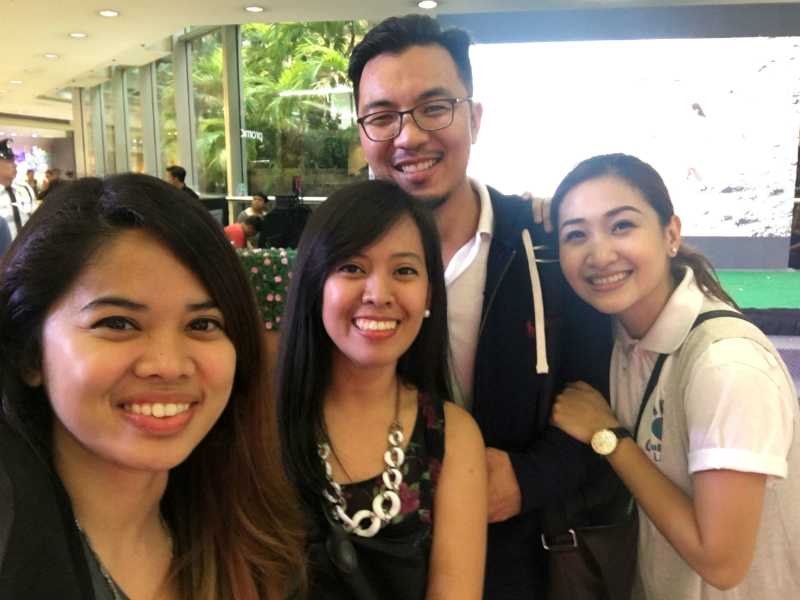 I then remembered the story and life of  Courageous Caitie and how her parents (Jay Jay and Tine Lucas) and family shared their hearts, lives, and experiences to us earlier this year.
Their three-year old daughter, Caitie, was diagnosed last March 2016 with Juvenile Myelomonocytic Leukemia (JMML), a rare cancer of the blood affecting infants and toddlers. Last March 30, her family posted an update on Courageous Caitie's Facebook page which said: "Today our daughter has gone to Jesus already."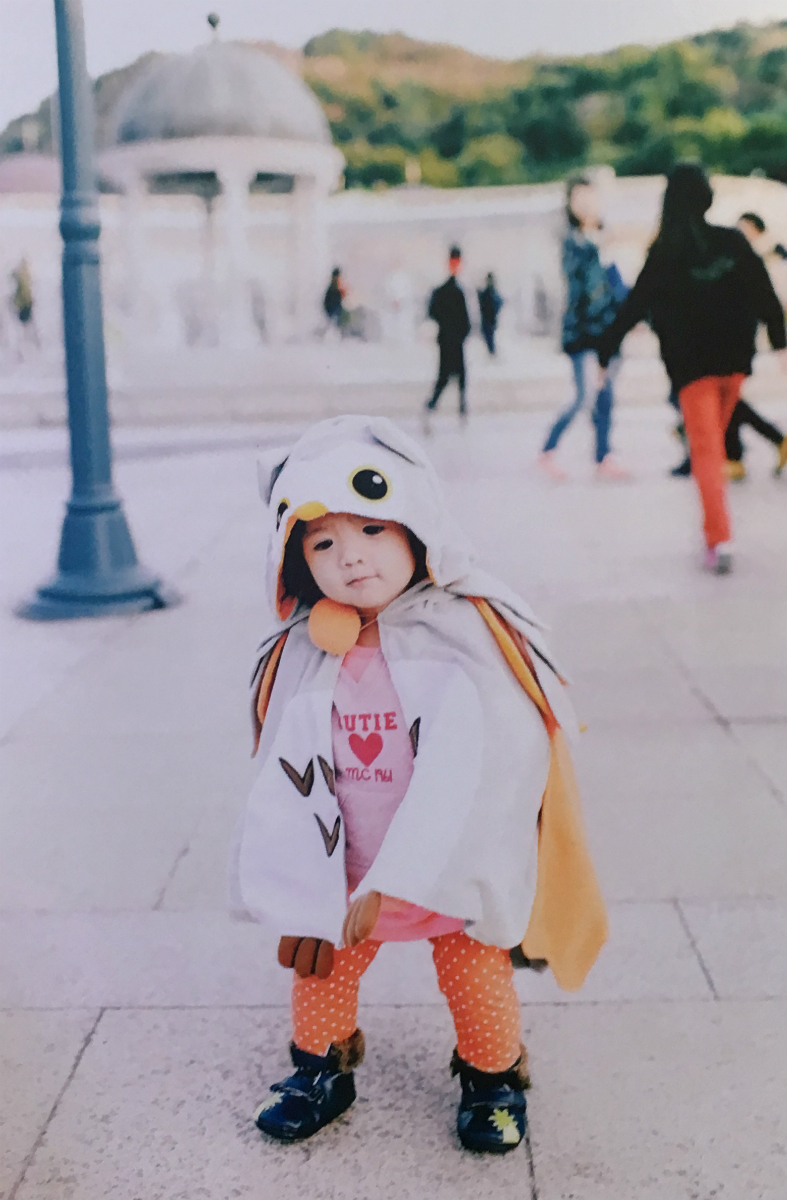 It has been been quite a roller-coaster ride for the Lucas family these past few months. But, by the grace of God, they still continue to share God's love, goodness, grace, and power to people from all over the world. One of the many opportunities that God has given the Lucas family is a movement that aims to help families of children with illnesses find God's hope and purpose. Last Saturday, their family launched this movement called "Courageous Light".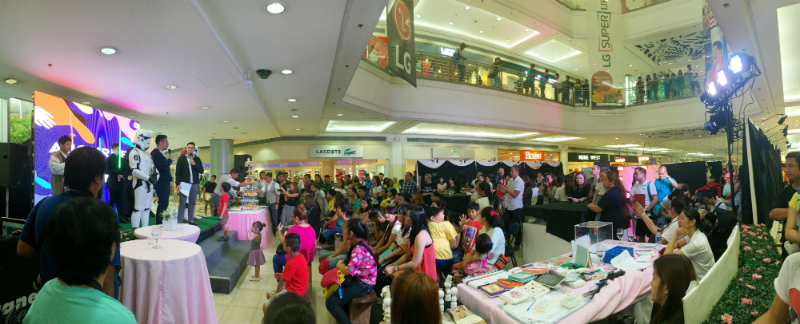 It was a privilege for me to witness the family gather relatives, friends, and strangers at the Gateway Mall Activity Center where they celebrated the life and legacy of Caitie. Here are some of the highlights of the launch last weekend:
1. STAR WARS – Star Wars characters showed a demo of how they used their lightsabers. The men and women part of the groups, The 501st Legion and FightSaber, also visit children in hospitals to help share the joy. They joined Caitie in distributing materials and visiting other kids in the hospital a few months ago too. (In the photo below: Jay Jay Lucas and Lem Enriquez hosting the event)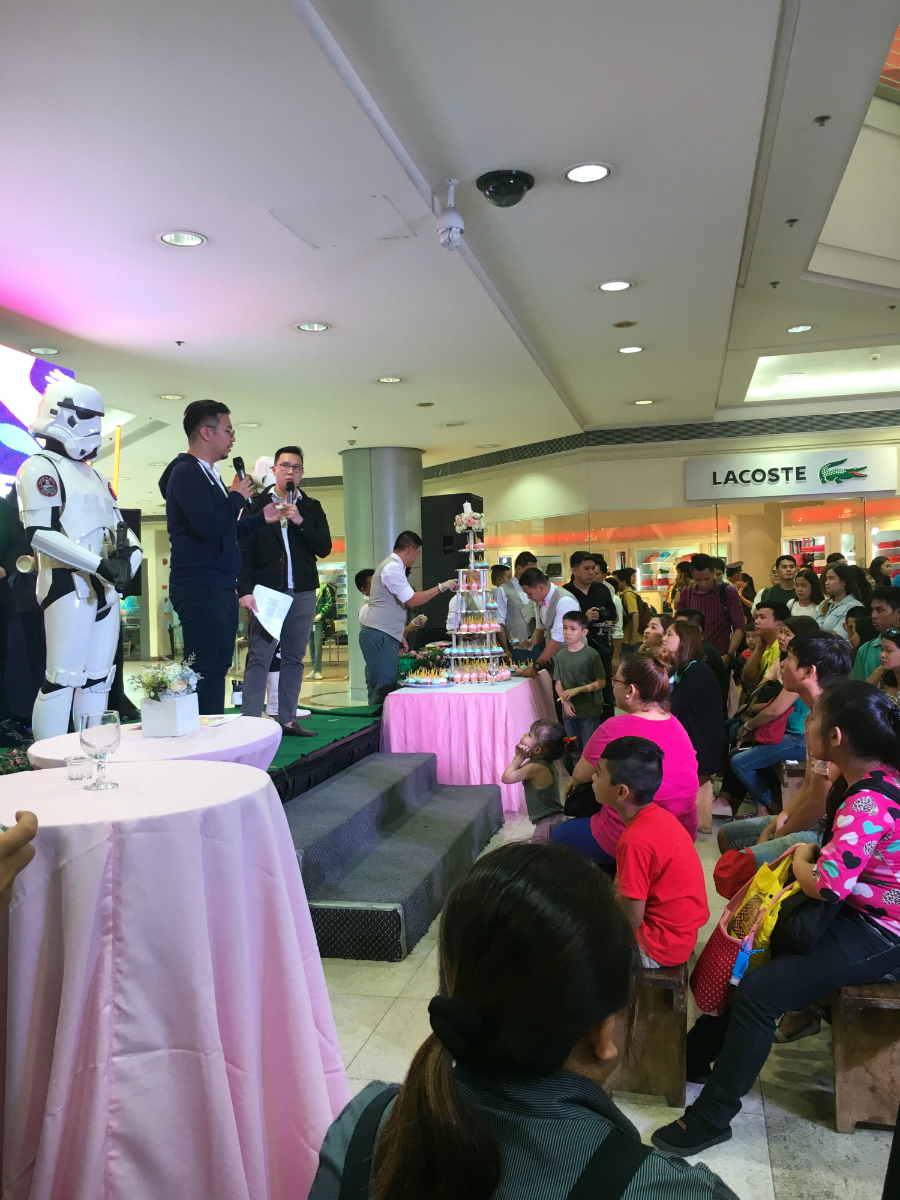 2. VIDEOS – Videos of Caitie and her parents and family were shared to the audience. These videos included the first birthday of Caitie, hospital visits, interviews of her parents, wake services in the Philippines and in Singapore, and compilations of photos.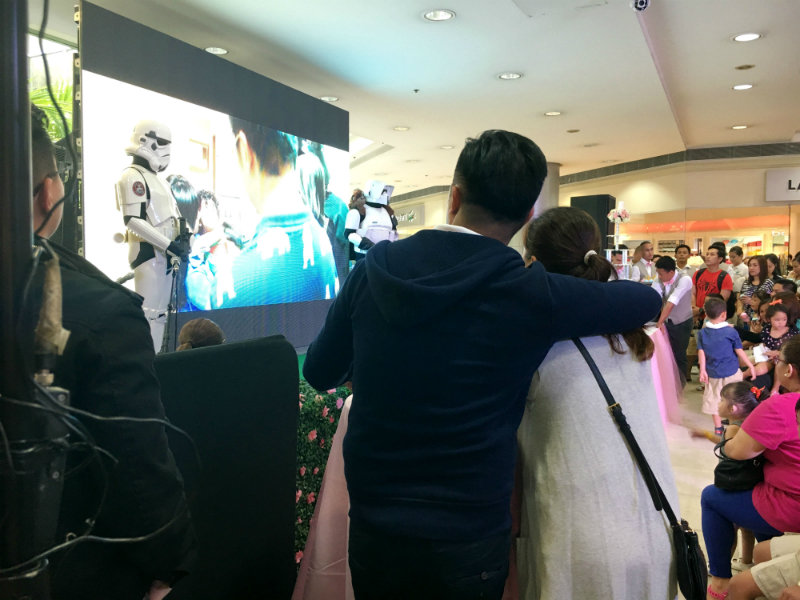 3. GOD'S WORD – Mr. John Ong shared God's Word and what it means to have Jesus in our hearts and lives; to have Him as our personal Lord and Savior.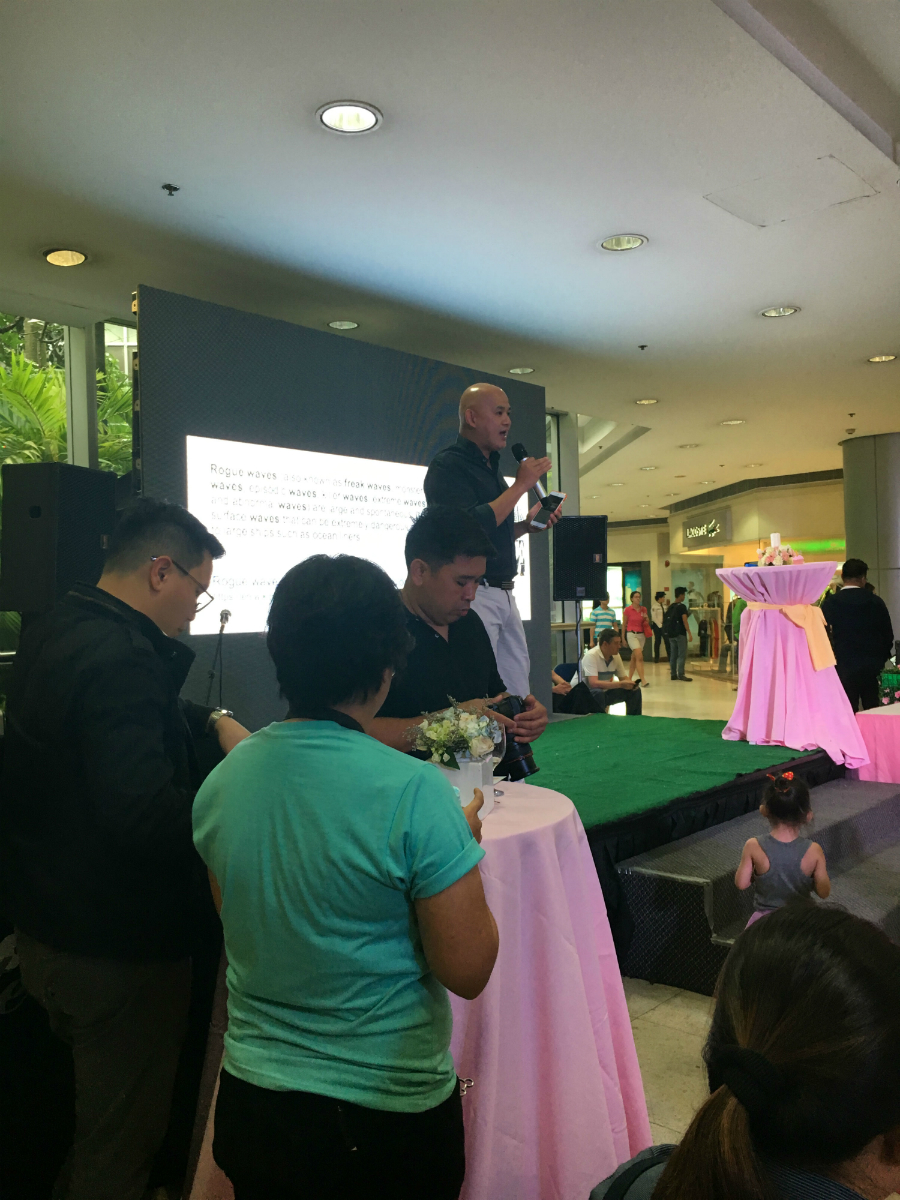 4. GALLERY OF PHOTOS – The family showcased a beautiful gallery of Caitie and their family. From the time she was born up until her heartwarming moments in the hospital with her parents, brother, and relatives. They also shared some of Caitie's artworks, clothes, shoes, and things by displaying them on two tables (covered in glass) inside the activity center.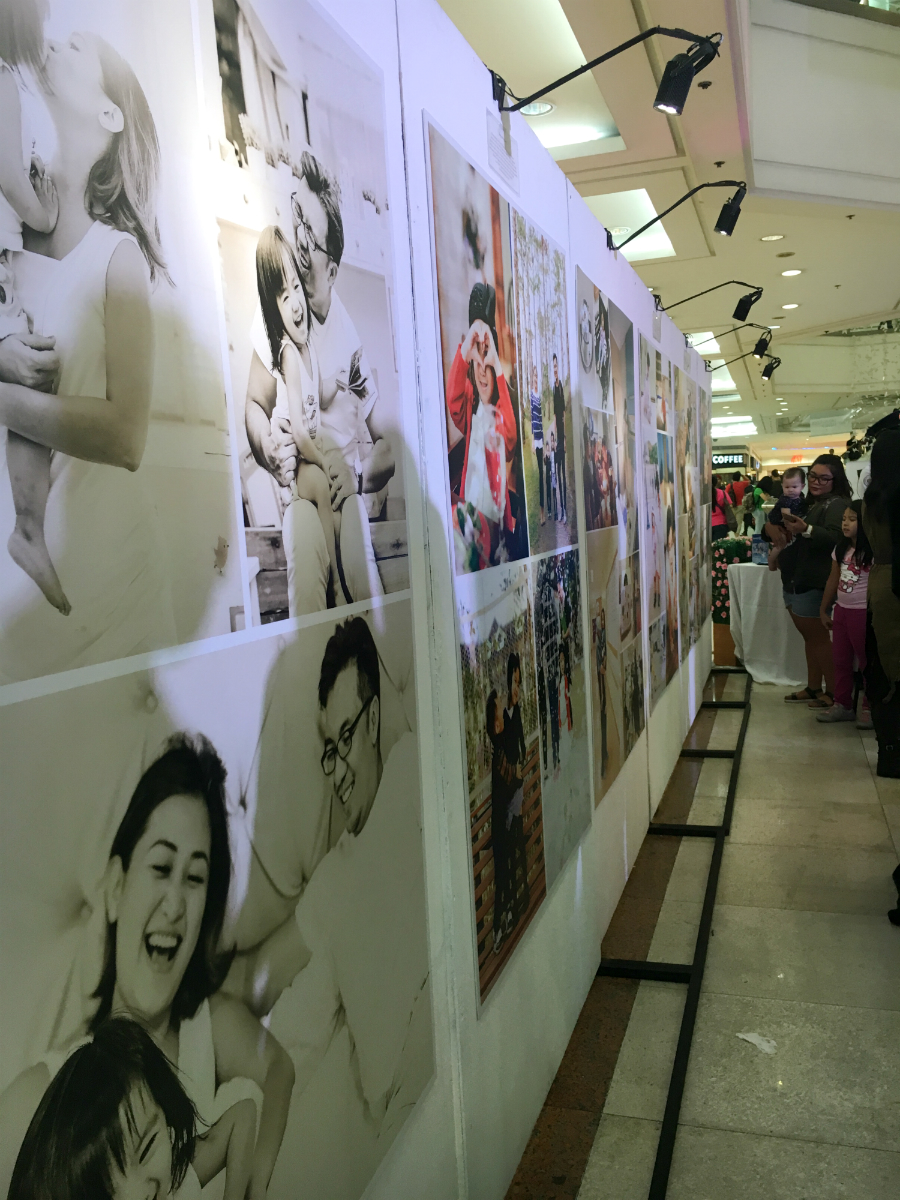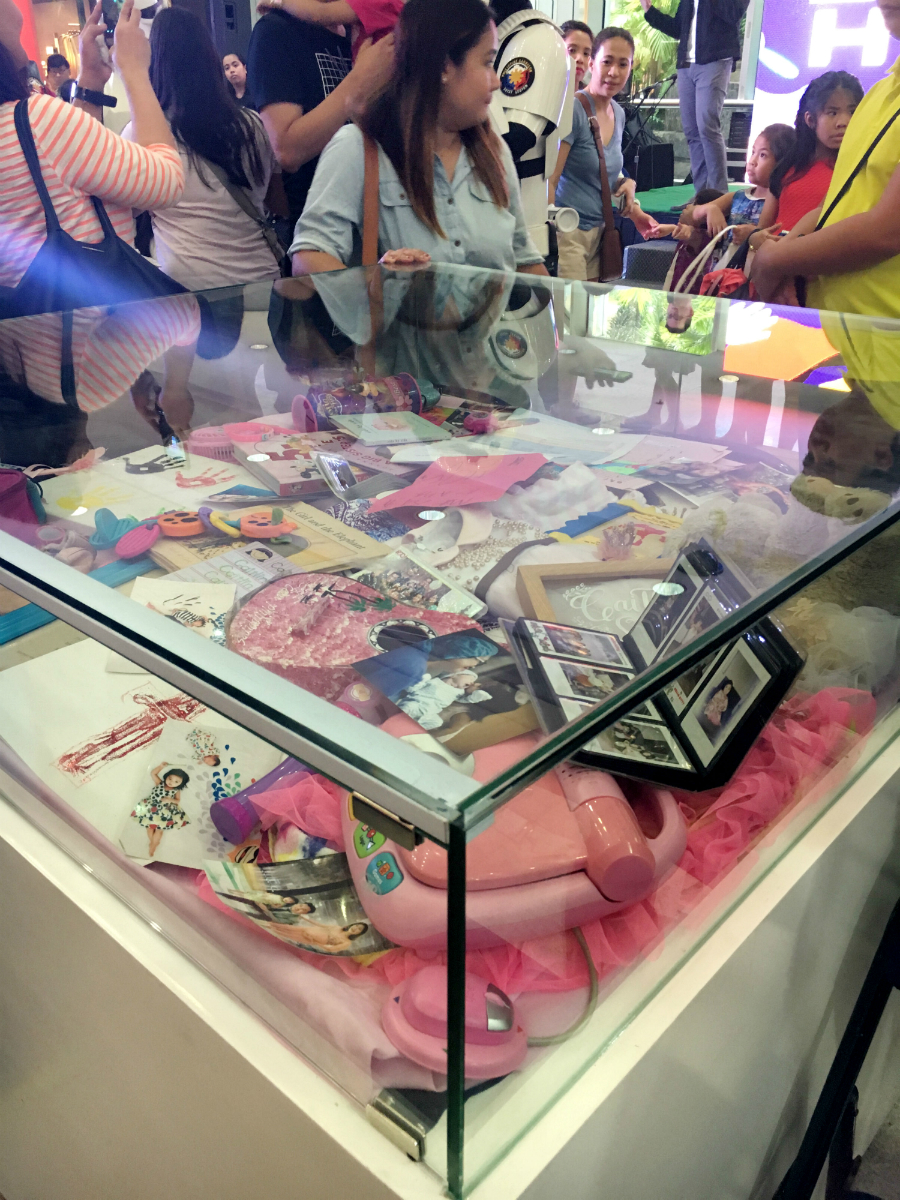 5. LIGHT CEREMONY – The couple distributed cupcakes to those who were in the activity center and they encouraged everyone to participate in blowing the candles to celebrate Caitie's birthday. In the video below, you'll hear how Jay Jay shared that the light represents Jesus and that it was their desire to encourage more and more people to keep on sharing the light (Jesus) to those around us.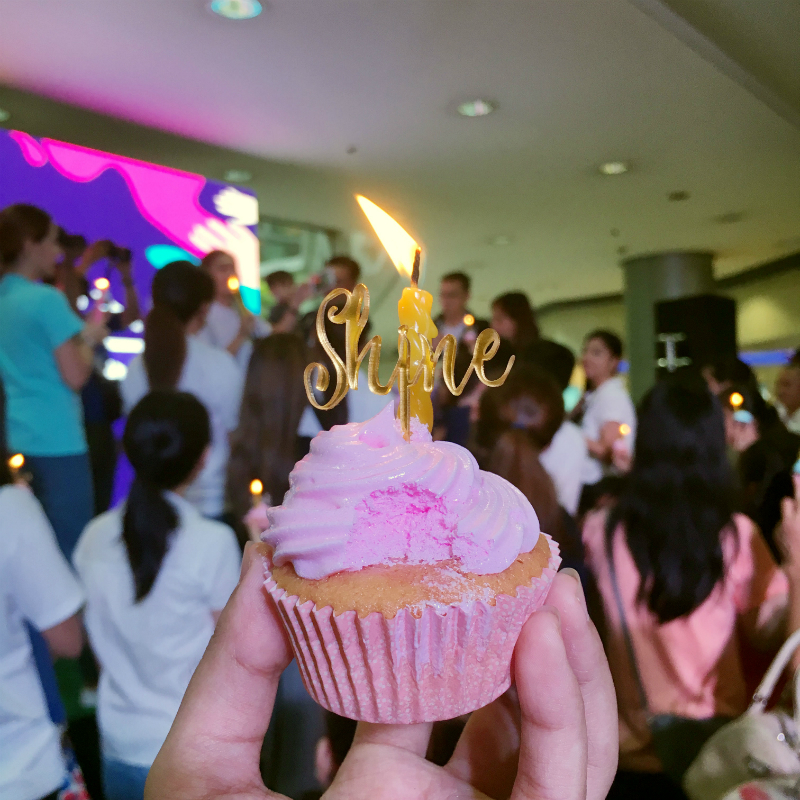 6. GOSPEL TREES – They posted large photos of painted trees without leaves. It was the task of the participants to paint the leaves using their fingertips. There were five trees in that area which represented these: HEAVEN (Yellow), OUR SINS (Black), GOD'S LOVE FOR US (Red), , NEW LIFE IN CHRIST (White), and GROWTH (Green). This gallery shared about God's love, hope, and salvation for us.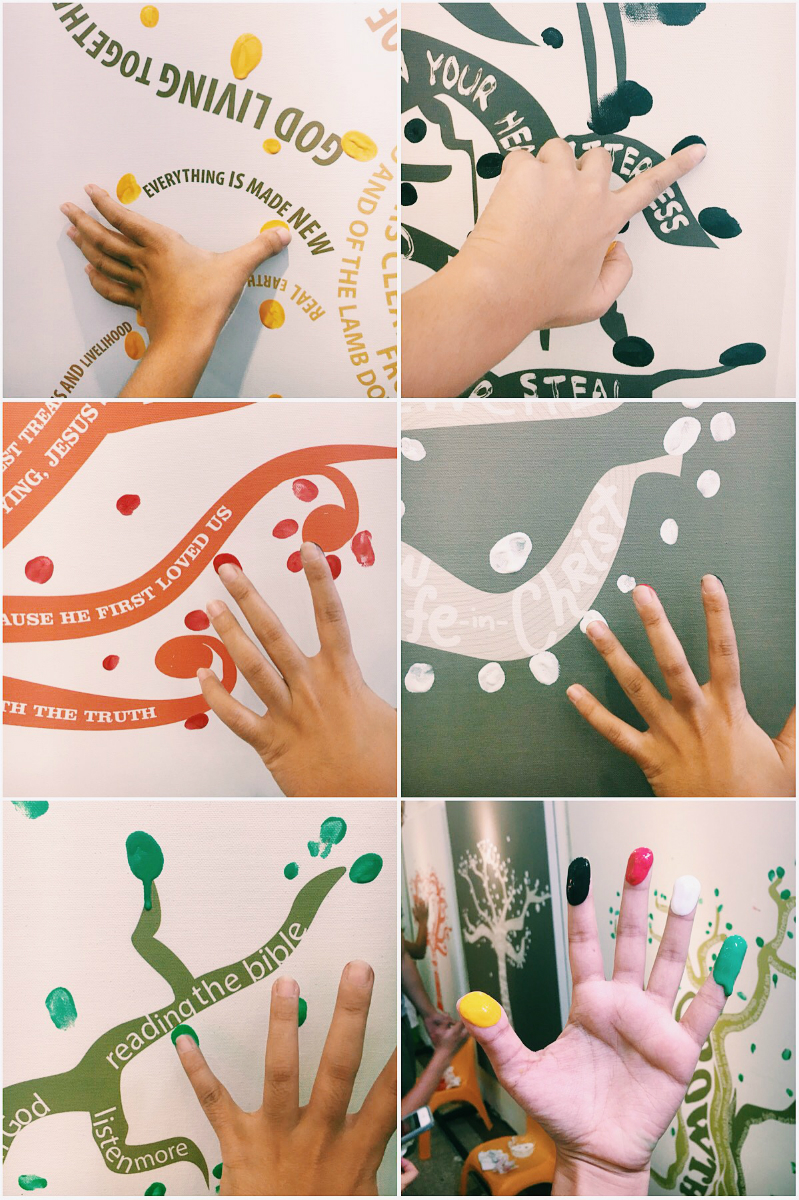 7. COURAGEOUS LIGHT POSTCARDS – These postcards are printed Bible verses illustrated by different Filipino artists to remind us of the power of God's Word. There were 100 selected postcards that were divided into four volumes. One volume is being sold at Php 495 each. The proceeds from these postcards will be used to fund materials for hospital visits and other events that can help families support their children with illnesses. They also sell other merchandise like notebooks, toys, shirts, etc.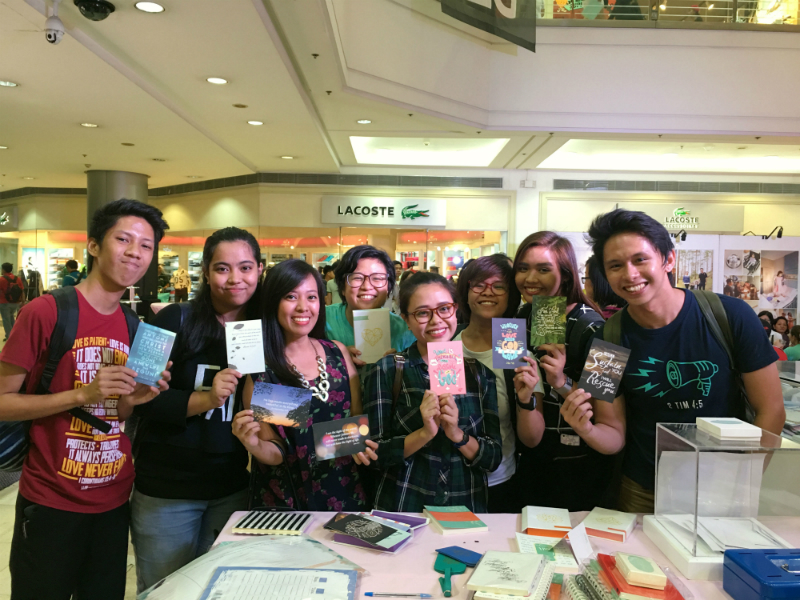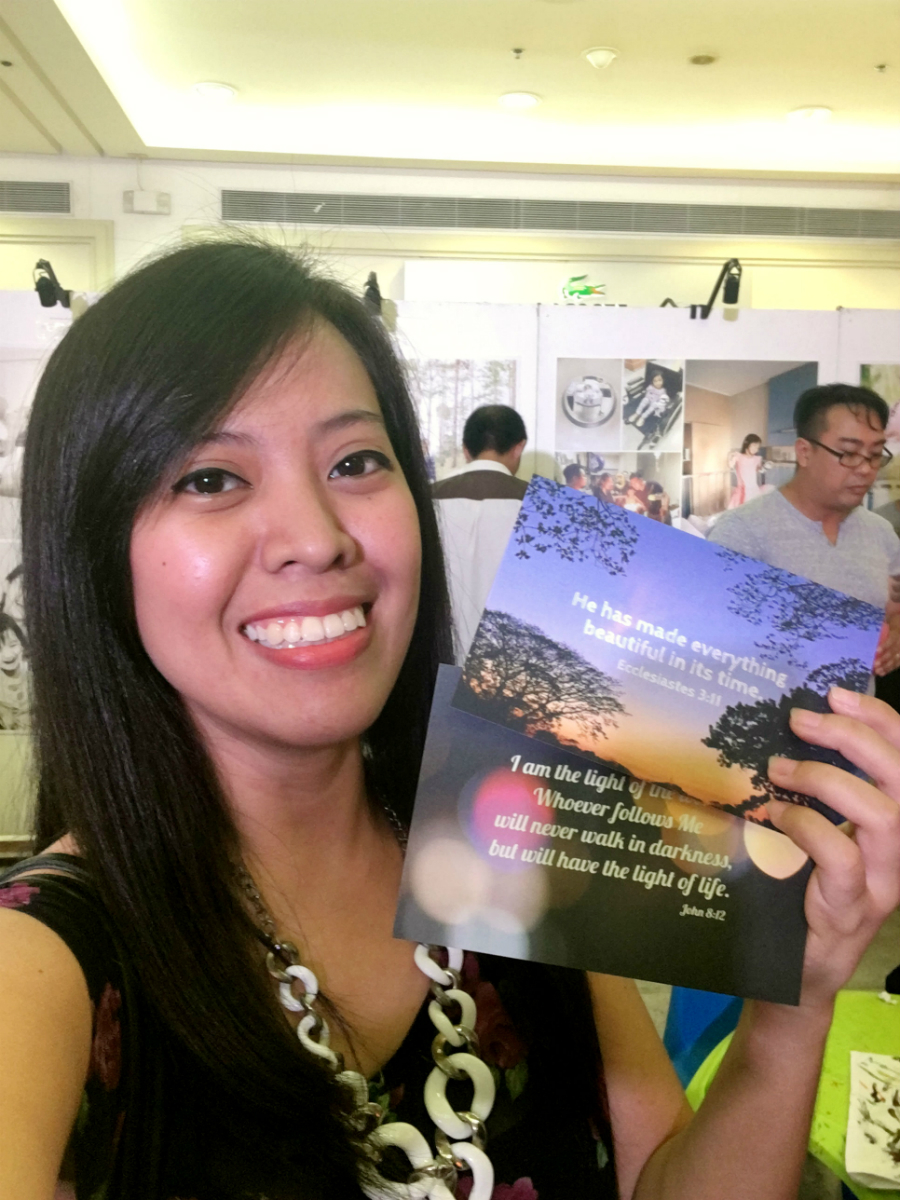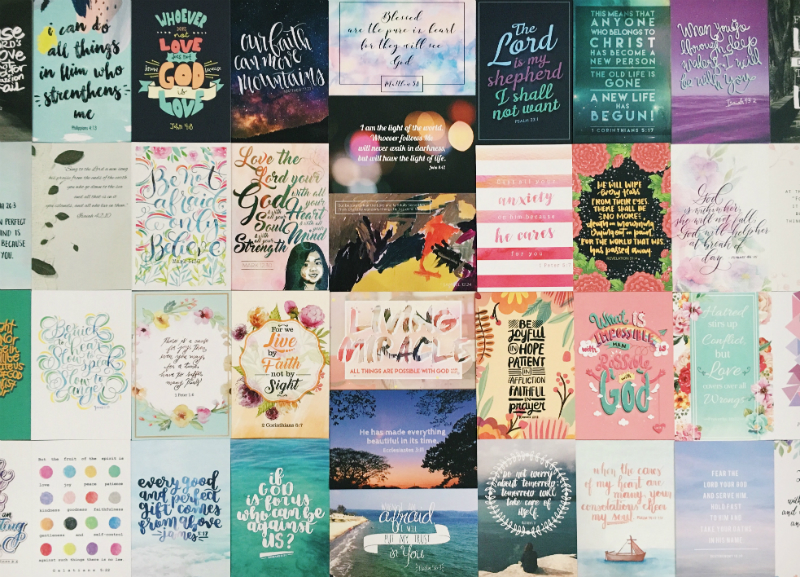 8. COURAGEOUS LIGHT VOLUNTEERS (a.k.a. Troopers) – The people who worked behind the scenes; those who helped with the program, posters, artworks, decorations, set-up of photos displayed, preparation of materials and merchandise, lights and sounds; the prayer warriors, those who committed to join the team in their hospital visits; and many more. Everyone did a great job! Praise God!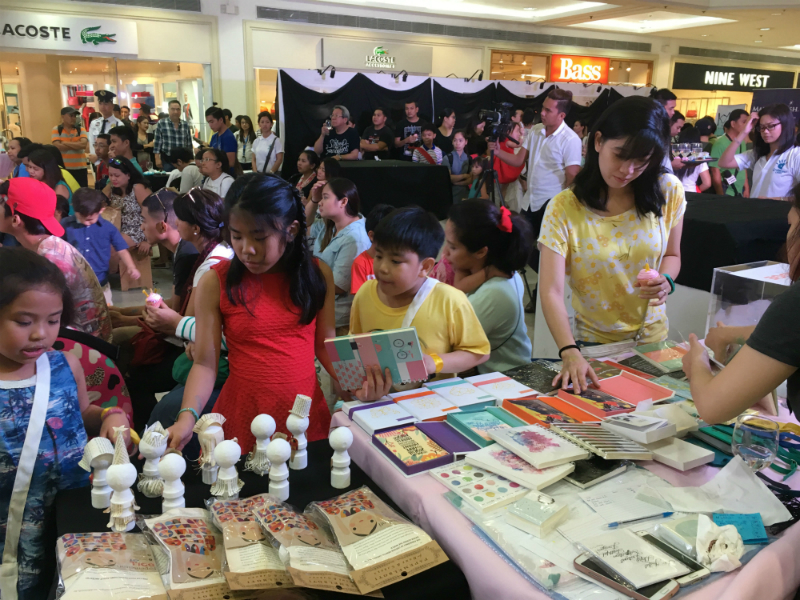 While I was going around the activity center during the event, I caught glimpses of the couple and how they interacted with friends and strangers. Some of the guests who went there brought their child/children with illnesses to seek comfort from Jay Jay and Tine. It was very heartwarming to see the couple graciously welcome, encourage, and share Jesus to them that afternoon. They continued to point to Jesus for the source of joy, hope, peace, and security even during difficult moments. WOW.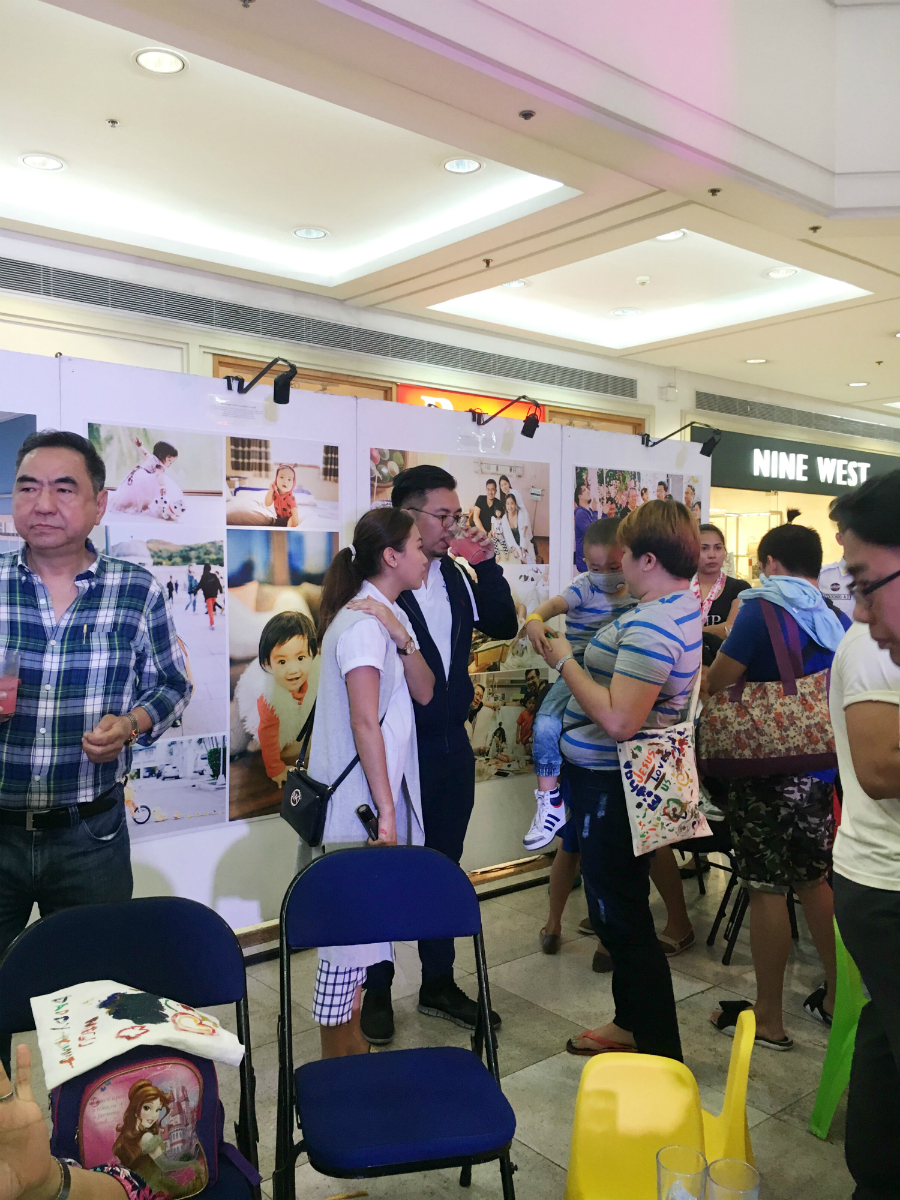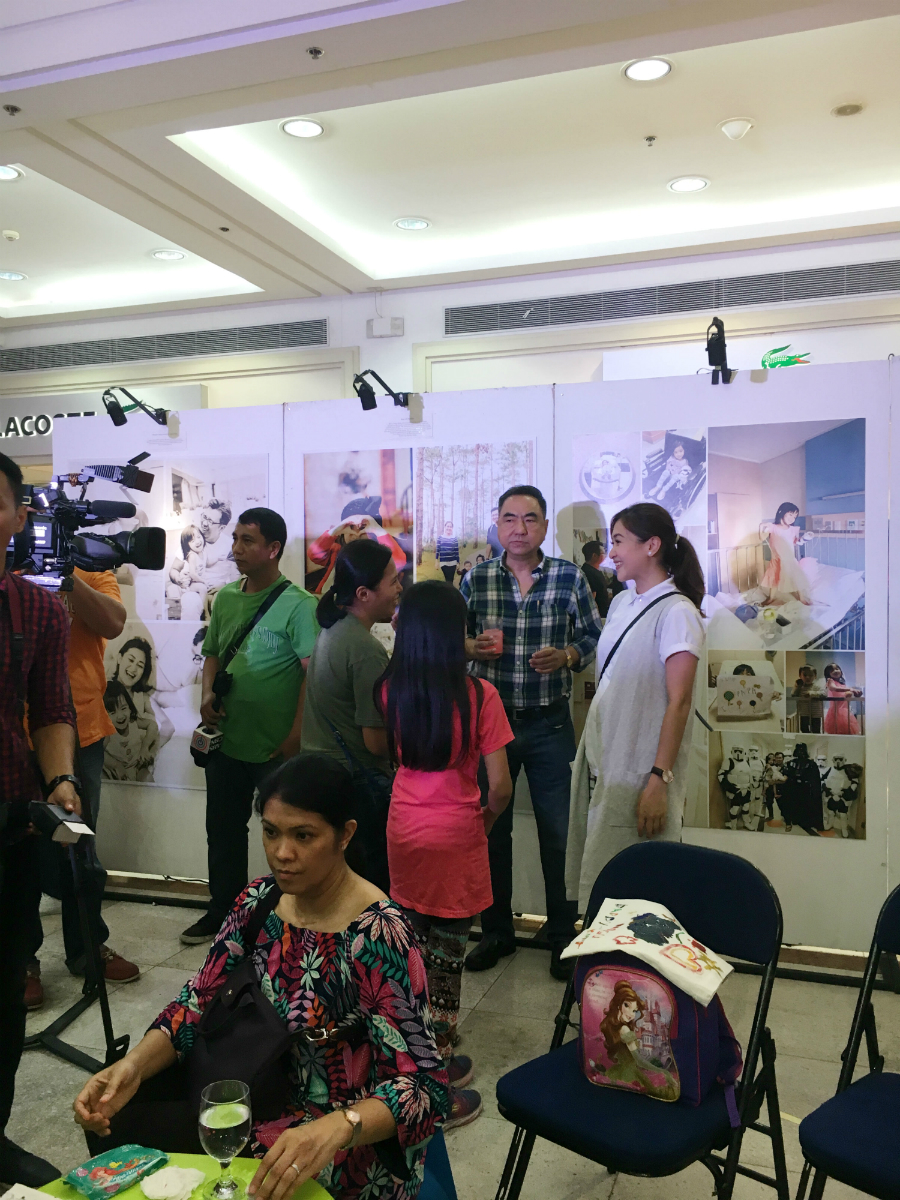 Just before I went to another part of the gallery, I saw that the couple was being interviewed by one of the reporters in the area. As I watched them eagerly share, I thought to myself "Wow. Many years ago, they wouldn't have imagined going through what they went through these past three years. But, despite the pain and loss, God's love, hope, and grace continues to shine through the hearts and lives of the Lucas family. Even though I don't get to communicate with them often, I am very much encouraged by them to keep my eyes on Christ even if I stumble or go through major bumps along the way.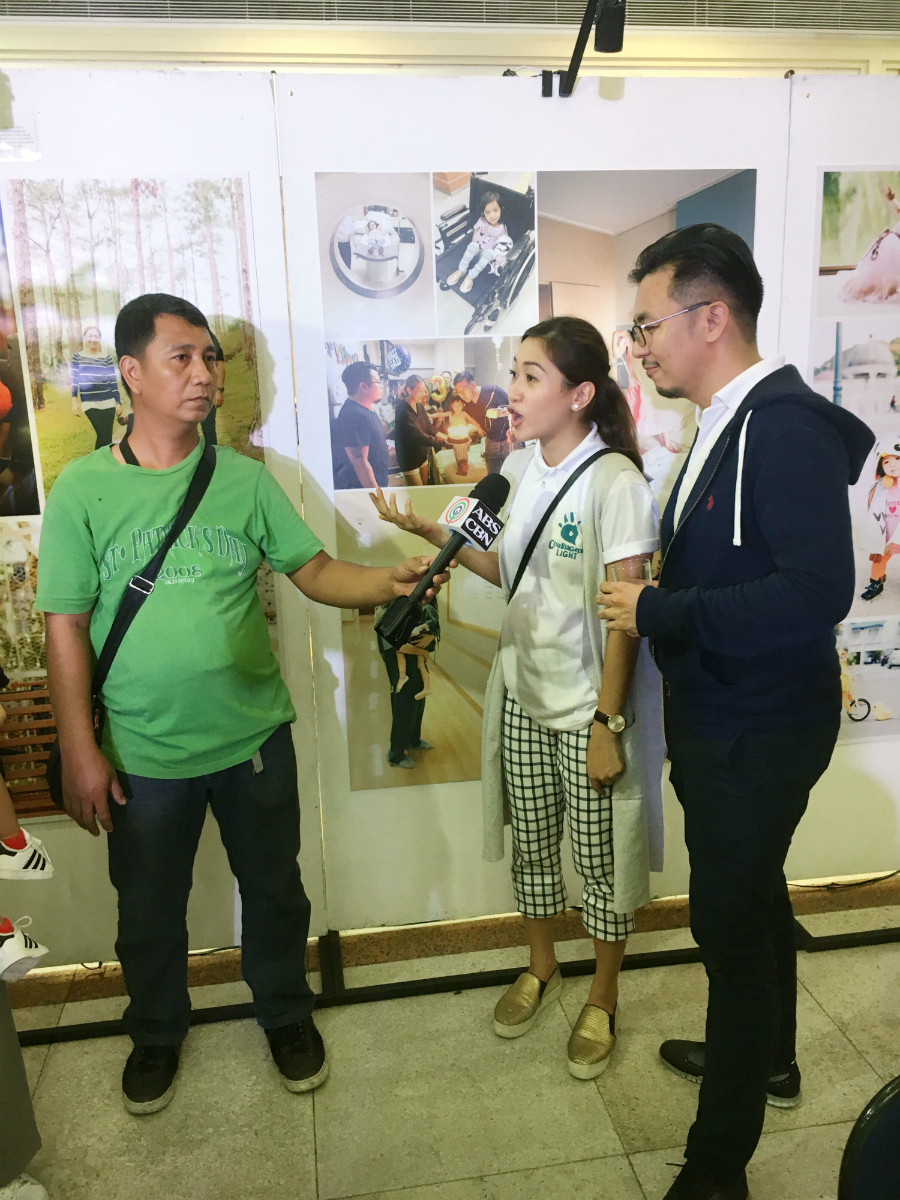 "You hold your child as tight as you can and push away the unimaginable." [The Musical: Hamilton]
In the case of the Lucas family, they aren't pushing away the unimaginable. By God's grace, they are going through it; witnessing God's hand at work in the lives of hundreds of thousands who are being blessed by their testimony of God's goodness. And this new movement that they are starting is just the beginning of another opportunity to share Jesus to the world. Thank you, Lucas family, for continuously stepping out in faith and trusting in the Lord. I pray that He would embrace you, give you wisdom, strengthen you, keep you from falling into pride or sin, and guide you as you honor Him with the resources He has blessed you with.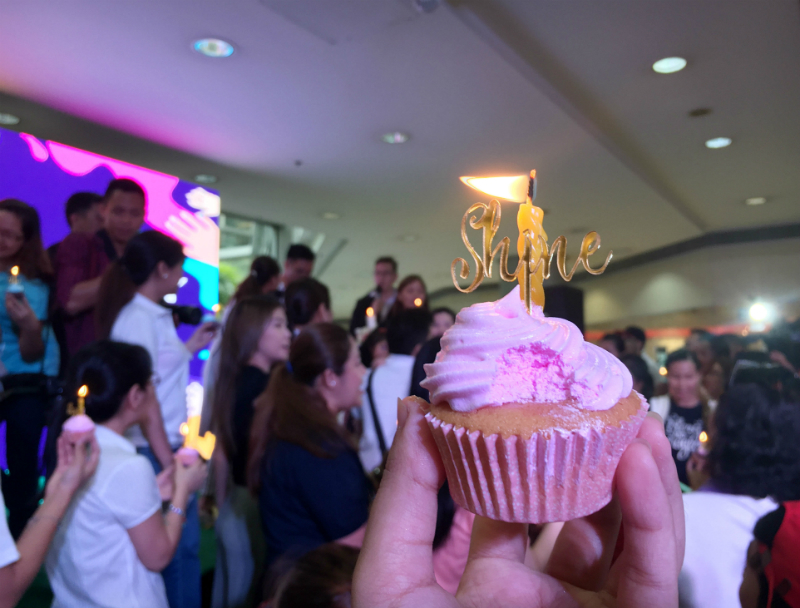 "Don't let your lights go down. Don't let your fire burn out.
'Cause somewhere, somebody needs a reason to believe
So when you get the chance, are you gonna take it?
There's a really big world at your fingertips and you know you have the chance to change it."
-Britt Nicole's "The Lost Get Found"
"Now to Him who is able to do far more abundantly beyond all that we ask or think, according to the power that works within us, to Him be the glory in the church and in Christ Jesus to all generations forever and ever. Amen." –Ephesians 3:20-21
The gallery will be displayed at the Gateway Mall Activity Center until August 13, 2016. But, for the succeeding Saturdays (until Sept. 3), there will be activities for parents and kids. Feel free to drop by! For more details, you may visit the Facebook pages of Courageous Caitie and Today with the Lucas!