Dad and Mom are finally back! Woohoo! They spent the whole month of October attending conferences, touring, shopping, and visiting our relatives in the United States. It was the first time that we (children) experienced being separated thousands of miles away from our parents for a month, so it was very interesting for us. One of the things that I learned during that time was how valuable it was (and still is) to be intentional in spending time with the family — especially while we're still single. ;)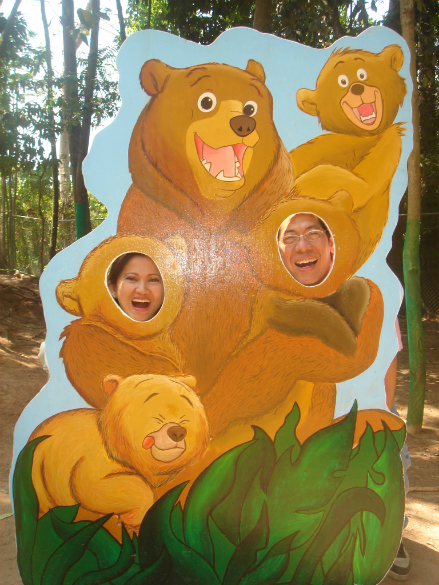 I'll be sharing some of the moments we've had as a family throughout the month of October.
STAYING IN TOUCH
Usually, we would coordinate our schedules and tasks for the day with mom and she would help communicate with the rest of the family. But since mom wasn't around, we needed to let everyone know (via SMS) what our schedule was and help each other out with the transportation, meals at home, etc. Because of this, my older sister volunteered to use her line to send group texts to me and our siblings. Instead of sending four text messages every time we have updates and concerns, we only needed to text her and she'd send it to everyone. Thanks, ate Michelle! Also, we were able to send updates to our parents and vise-versa thru Viber. Hooray for a user-friendly application and awesome technology that allows us to communicate instantly!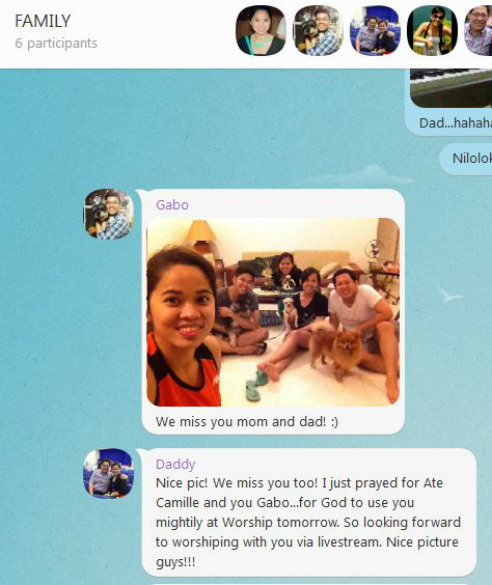 Moreover, since we rarely get to spend time with our grandmother from mom's side of the family, we reserved one Sunday afternoon just for her. It was supposed to be a surprise, but we ended up informing her in advance. Thank you, Nanay, for a lovely time with you and for your delicious food.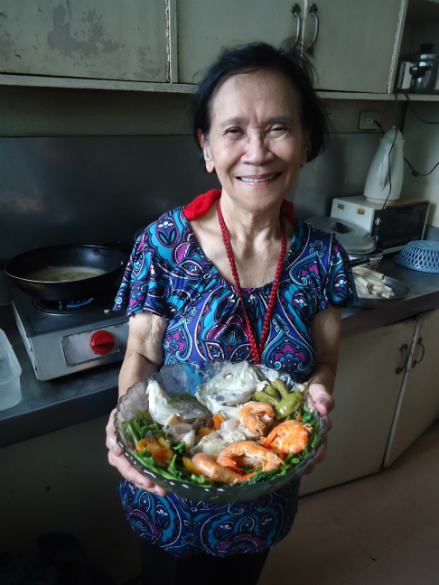 SUPPORTING EACH OTHER
Last October 11, the youngest member of our family, Gabo, reached a new milestone in his life. He graduated from college! Way to go, bro! We (older siblings) celebrated with him by treating him out to lunch and dinner with some of our relatives that weekend. Also, even though our parents were still in the United States at that time, it didn't stop them from celebrating with us too! They sent their video greetings thru Viber/email and we watched them at home after we gave our simple yet awesome graduation gift to our brother. *woofin*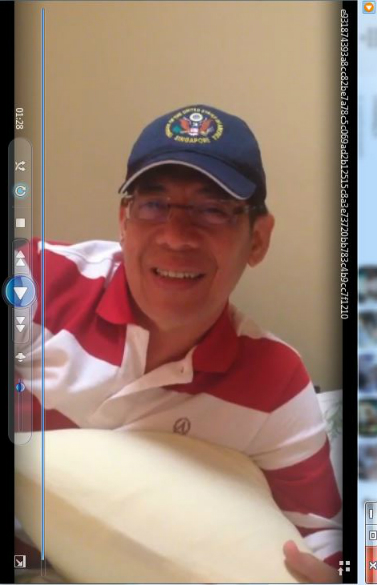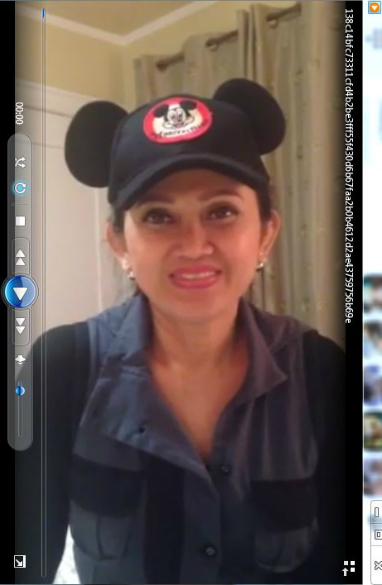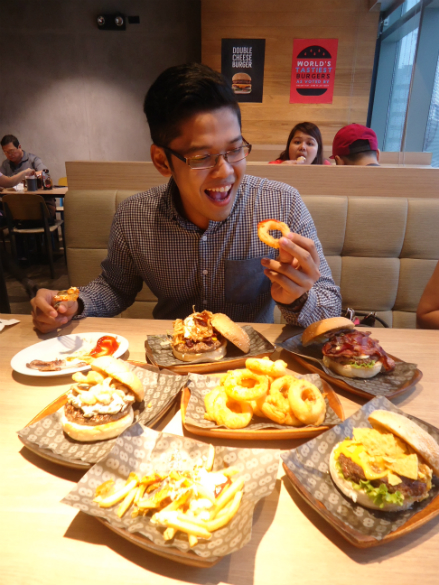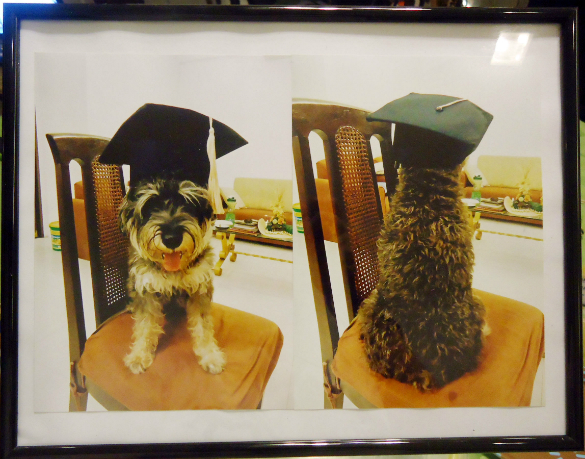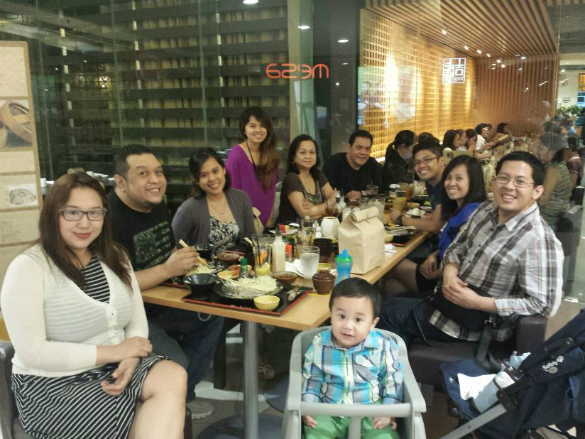 Another milestone that our family celebrated last month was the talk that I had on Food Blogging. By God's grace, He gave me the privilege of speaking to a classroom of students from the University of the Philippines during their Alternative Classroom Learning Experience. It was my first time to speak about blogging and I remember feeling inadequate and weak. But it was only because of God that I was able to do so. My parents and siblings were also very supportive. They prayed for me and sent messages to me on the day itself. It was really very encouraging. I also want to give a special shoutout to my older brother (kuya Michael), who took the day off and accompanied me to the event. He graciously carried most of my things, listened to me while I was getting really nervous in the morning, and assisted me during the talk. I thank God for an awesome support group at home!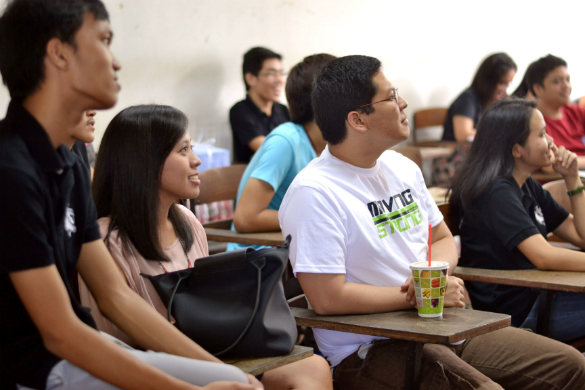 LEARNING TOGETHER
Just to give you a background, we don't have household help. And because mom usually has a more flexible schedule compared to the rest of the family, she does a huge bulk of the chores at home (e.g. doing the laundry, sweeping, mopping, dishes). Sometimes, we get to help out, especially during the weekends. But, when Dad and Mom were in the states, my siblings and I needed to seriously fix our schedules, go home earlier, and help each other with cooking, cleaning, taking out the trash, walking the dogs, doing the laundry, gardening, cleaning the tables and floor, etc.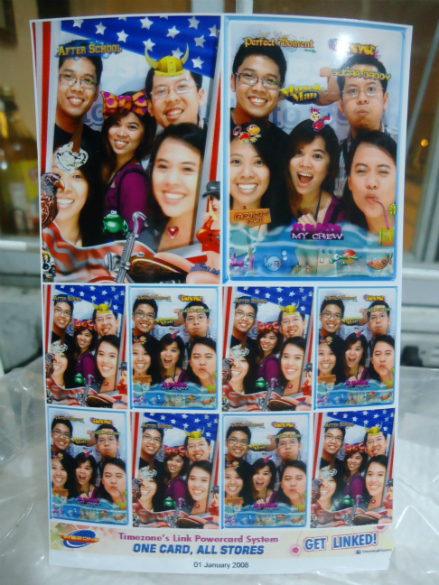 During one weekend, my siblings and I helped each other do the laundry. After finishing two batches of colored clothes and one batch of black/dark clothes, we started to soak the white ones. We were supposed to soak them in the soapy water overnight. But we accidentally left them in the washing machine for four days. It was a disaster! We were so caught up with work and our activities that we forgot about it. Haha. When we opened the machine days later, we saw that the water was dirty and the clothes smelled so bad – like rotten food/waste. We certainly learned our lesson. Yikes! Next time, it would really help us if we set alarms on our phones to remind us of the laundry. Speaking of lessons learned, we also almost burned the place down while my parents were gone, you can read about it HERE.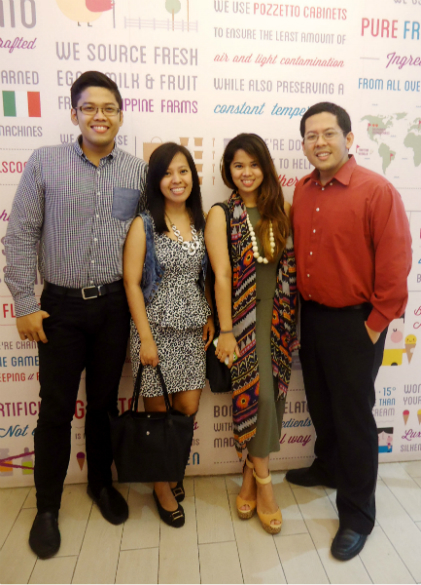 Another moment that we had at home was during one Sunday afternoon. My younger brother willingly helped me prepare Sinigang for dinner. He chopped the vegetables, cleaned the fish and shrimps, and cooked the dish. While I was assisting him with cleaning the fish and shrimps, he said something like: "Heeey, cool. You're teaching me something." Haha. I think I was showing him how to remove the shell of the shrimp easily. I don't remember anymore, but I remember appreciating the time that we had learning together through cooking.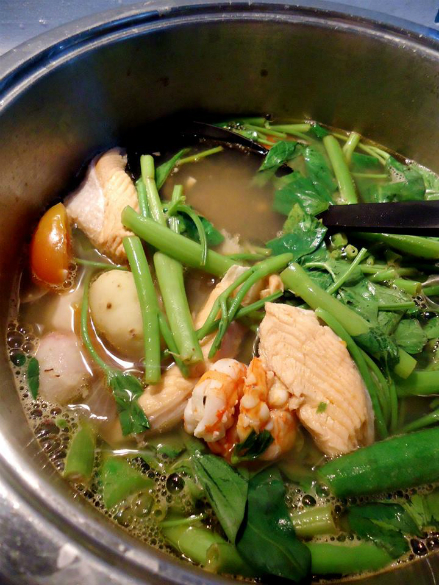 When our parents flew to the states, I had questions in my mind. "What if something happens to them and they never return? What if bringing them to the airport was our last moment with them?" But as I went through the weeks without our parents at home, God used numerous moments and His Word to speak to me. He encouraged me to trust in Him as I make the most out of every situation. It helped me appreciate my family even more. Also, it helped me brush off negative vibes at home because I knew that loving God and loving my family would be pleasing to Him – even in the midst of conflicts and misunderstandings with my siblings.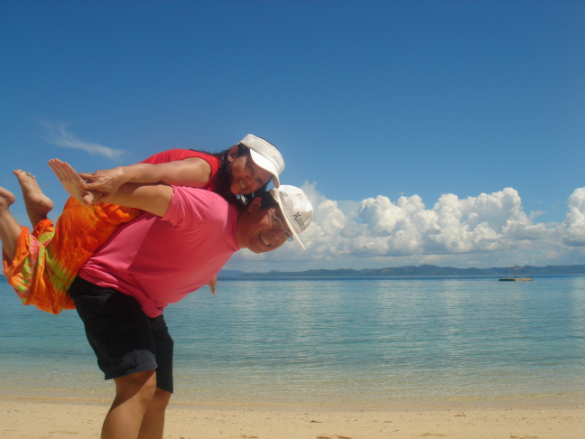 "Love is patient, love is kind. It does not envy, it does not boast, it is not proud. It does not dishonor others, it is not self-seeking, it is not easily angered, it keeps no record of wrongs. Love does not delight in evil but rejoices with the truth. It always protects, always trusts, always hopes, always perseveres." [1 Corinthians 13:4-7]
But encourage one another daily, as long as it is called "Today"… [Hebrews 3:13]
Encourage yourself one treat at a time. :)