A few days ago, I told my mom that I wanted to cook Sinigang for dinner because I was craving for it. She agreed and mentioned that she would also order pancit and pork barbeque to add to the menu. So, after work, I bought some of the ingredients in the grocery store and hurriedly prepared the meal at home.
While I was cooking the dish, she dropped by the kitchen and said "You only have less than a kilo of meat lang pala." She sounded a bit disappointed and I got confused because I thought that ¾ kilo of meat was just enough since we were also having pork barbeque and pancit for dinner. After telling this to my mom, we realized that we had a miscommunication. Mom thought that since I chose to cook pork instead of shrimp for sinigang, she wouldn't order pork barbeque anymore. On the other hand, I thought that she would still order pork barbeque in addition to the sinigang, regardless of whether its meat was shrimp or pork.
One of the moments in my life that I am not proud of happened that night in the kitchen. I sort of ended our conversation by telling mom (with an irritated voice) "Well, I thought you were still ordering pork barbeque po. What will we do now? We only have a few pieces of meat for the whole family. It's not enough." I saw her leave the kitchen with a confused and sad look on her face. She then opened the freezer to check if we still had additional meat. But, we didn't. So, we just settled with what we had.
A few minutes before the dish was done, I decided to taste the soup one last time before serving it. I got a spoonful of soup, blew on it, and slowly poured it in my mouth. You wouldn't believe what happened next. Apparently, the soup was still piping hot and it instantly burned my tongue. I felt the pain, but I didn't think of chewing on ice cubes or anything since it was already getting late and we needed to serve the dinner for the family. So, I joined them over dinner and ate the soup and pancit.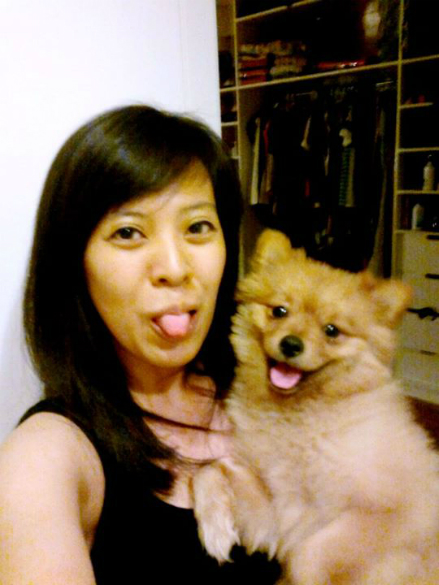 It was only after two days that I felt the effects of burning my tongue. I couldn't eat, chew, sip, drink, swallow, and speak properly. It was also a struggle for me to brush my teeth and tongue and wear my retainers. Moreover, I had four mouth sores on my tongue and tonsils this week too!
While I was eating breakfast today, I asked God why he allowed me to experience this excruciating pain in my tongue/mouth. I only realized it today (four days after that night with mom) that he is using this painful moment in my life to teach me a very important lesson: TAMING MY TONGUE.
"Let no corrupting talk come out of your mouths, but only such as is good for building up, as fits the occasion, that it may give grace to those who hear." [Ephesians 4:29]
Dad and Mom went out of town the day after we ate sinigang, so I never really had the chance to personally talk to mom about what happened that night. I knew that I hurt her with my words and with how I said them to her, but I wanted to honor God by honoring mom too.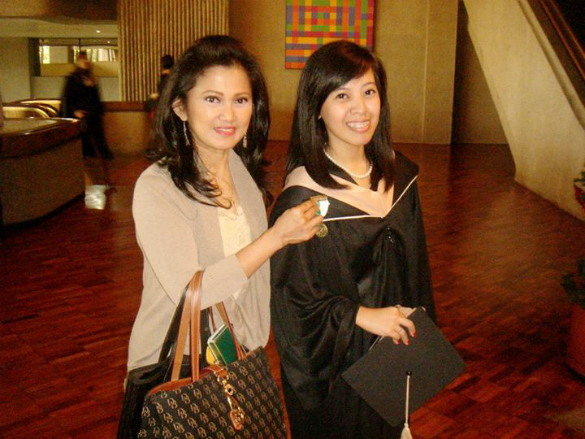 After four days of being away, my parents are finally back at home. I stopped typing on the laptop and greeted them a few minutes ago. After saying hi to mom, God gave me the courage to humble myself before her. We both got teary eyed as I recalled what happened that night and I apologized to her. I told her what God was teaching me through this experience and she immediately hugged me and said: "Aww.. it's okay, anak. How's your tongue now?"
Thank you, Lord, for my burnt tongue. I still feel the pain every second, but, at least you're reminding me of honoring You with my tongue every second of the day too.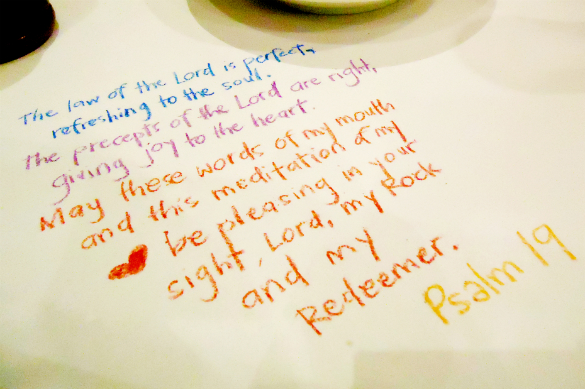 It says in Psalm 19:14 "May these words of my mouth and this meditation of my heart be pleasing in your sight, LORD, my Rock and my Redeemer."
Encourage yourself one treat at a time. :)