"Dream big. Put God before you. You never know what His plans are. In my story, I had these dreams of music, dreams God put in my heart. But when I became 'above' God, my life was a mess. And when I put God at the front, not knowing where I was going, feeling like I had just given up my dreams, God brought them back bigger than I could have ever imagined."
This was the last statement of Jason Castro in the video below. He shared his testimony about God's goodness in his life and how God graciously changed his heart and lifestyle for His glory.
I watched this video a few minutes before midnight last night and I was reminded of
Matthew 6:33
where it says: " But seek first his kingdom and his righteousness, and all these things will be given to you as well."
It was encouraging to hear how Jason Castro still chose to surrender, seek and obey God in the midst of struggles. At that time, maybe he didn't know why God was allowing him to go through such things, but, God is using his example and story to make Him known throughout the world.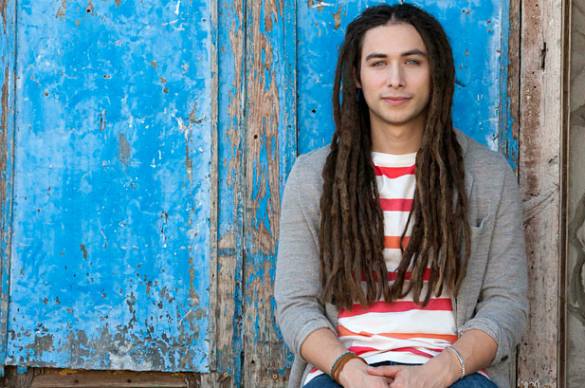 In Jason Castro's song, "Only A Mountain", I very much appreciate how he encourages others to have faith in God and acknowledge His presence even as we go through difficult moments in life.
"There's no problem too big for God to tackle. You just gotta have faith in Him." -Jason Castro
Matthew 17:20 says: "He replied, "Because you have so little faith. I tell you the truth, if you have faith as small as a mustard seed, you can say to this mountain, 'Move from here to there' and it will move. Nothing will be impossible for you. "
Encourage yourself one tune at a time. :)