I passed by Mercury drugstore last night to buy some medicine again and I saw the same cashier lady from last week. As soon as I walked over, she gave me a second look and smiled. I then softly laughed and said: "No one's lost, so far?". She smiled and replied, "No one."
Exactly a week ago, we encountered a lost boy inside the same Mercury drugstore.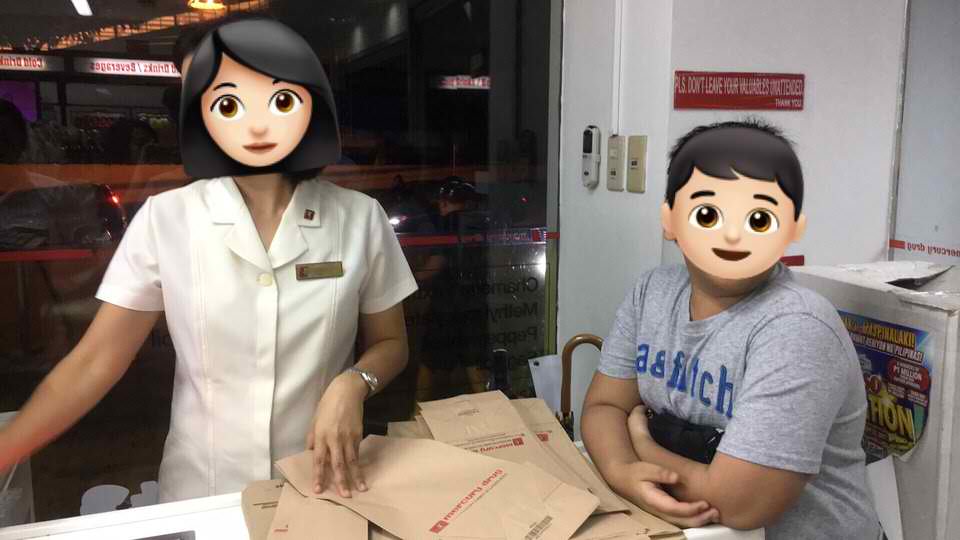 On my way home last Friday night, I was only supposed to buy things from a hypermarket nearby. But somehow, I felt a strong nudge in my heart to drop by Mercury drugstore (a few blocks away) to buy medicine before driving to the hypermarket. As soon as I paid for the medicine at the cashier, I noticed a young boy (around 9 years old) who was crying. I overheard the cashier lady and the guard at the store talking to him and saying words like "España" and "Dapitan". In an instant, I realized that the boy was lost!
I offered to help him find and contact his parents through Facebook because he didn't know his phone number at home nor his specific address. For the next 20 minutes, we did our best to search and wait for the replies of his mom and aunt. But, we didn't receive any. So, our plan B was to check if he left any contact information when he visitied one of the playstores in the area. The guard at the Mercury drugstore asked the other guard to accompany the kid back to the store. It was already around 8:30 pm.
After five minutes, I received a notification in my phone showing that the mom already accepted my message request! Yes! Immediately, I called her and she picked it up. To my surprise, in the video call, I saw her with the lost boy! They were reunited!! I traced my way towards where they were and said my goodbyes.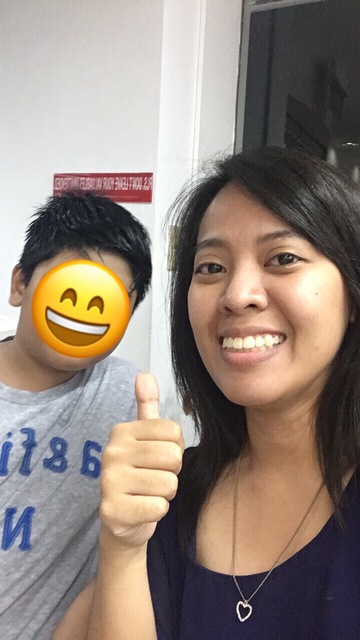 I also asked the mom to help the kid memorize their numbers and address so, if ever it happens again, he'll know the way home. The mom kept on thanking me for helping his kid contact me and I knew that it was all by God's grace. No wonder I felt the nudge to drop by Mercury drugstore blocks away first, even though there was a Watsons drugstore inside the hypermarket. No wonder I felt a strong urge to charge my phone in the car on the way home from work. I don't usually do this, but I remember having a quick thought saying "Charge your phone now. You'll need more battery tonight."
Sometimes, God uses unusual and spontaneous ways to speak to us. But, if there was something that I won't forget throughout the experience, it was learning to obey without delaying. I was in the Mercury drugstore at the exact moment that the kid was crying. I had battery and data that night which gave the kid comfort as we waited and tried to contact his mom. In the end, I was also able to talk to the mom about God's goodness in what happened. All by God's grace. What if, despite the nudge in my heart, I decided not to drop by Mercury drugstore that night? Then, I would have missed out on this special moment where I witnessed God's goodness in the lives of the mother and son.
When I got home and until the next morning, the mom and I exchanged messages online to share what we experienced and to thank God together. The lost boy at the drugstore was found! I still remember feeling the joy when I saw them together! Even the cashier lady and the guard rejoiced with me that night!
I can't help but remember how it is also the same in our walk with the Lord. We all are lost in our sins. But, God has been pursuing us ever since. Because of His unconditional love for us, He sent His son, Jesus, to die on the cross and rise again to save us and give us the gift of being with Him in Heaven forever. We just need to believe and put our faith in Jesus, our personal Lord and Savior. (Eph. 2:8-9 and John 3:16)
Just like the lost boy at the drugstore, there are so many similar cases out there. And if we don't act when God tells us to do something, we might miss out on helping them get found.
Britt Nicole said in one of her songs:
"Don't let your lights go down
Don't let your fire burn out
'Cause somewhere, somebody needs a reason to believe
Why don't you rise up now?
Don't be afraid to stand out
That's how the lost get found
So when you get the chance
Are you going to take it?"
P.S. Thank you also, Mercury Drugstore guard and cashier lady in Fun ranch, Pasig. :)