While I was attending a women's conference last December, God asked me to do something unusual. He encouraged me to give Him my ONE PERCENT. Now, it might sound amusing because most of the time, we would hear others say "You've got to give Him 100%." Or "You've got to work 100% to achieve this and that." But at that moment, He made that action step very clear to me and I'll let you know why, in a while.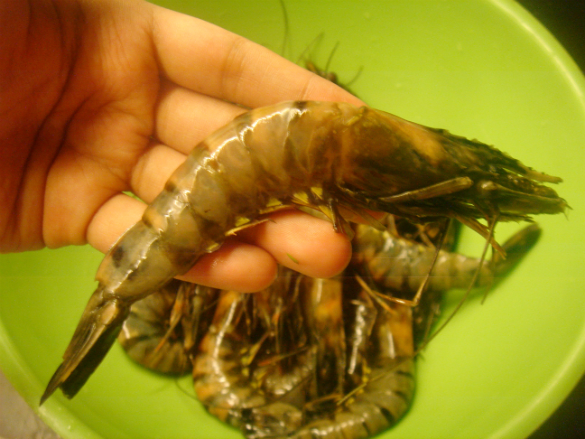 A few days ago, my mom asked me to cook sinigang na hipon using the leftover frozen, tamarind fruits that I had before. When I heard her instruction, I honestly thought to myself "What?? But, cooking sinigang from scratch is hard work. (You can see the detailed steps here: https://encouragingtreats.com/sinigang-na-hipon/) I still have other plans for the day and I don't feel like spending a lot of time getting the tamarind puree for the soup."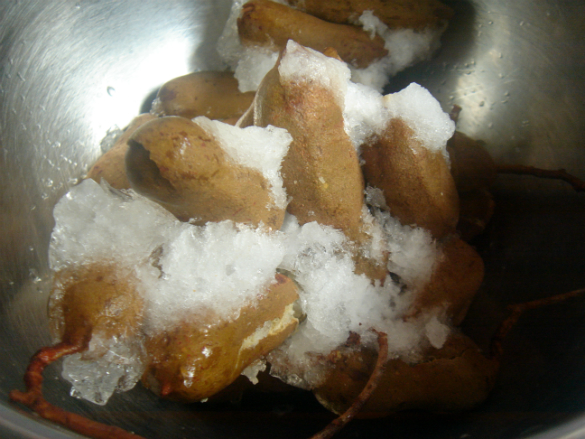 I told mom that it's sort of a hassle for me to cook the sinigang from scratch, but I said that I would do it anyway. On our way to church, God spoke to me and showed me how lazy I was and how it has been affecting me and my decisions recently. He told me "Nic, you're having that ONE PERCENT moment again." I smiled and said "Oo nga noh, Lord." He reminded me of a principle that He taught me a few weeks ago. A principle that helped change my heart. :)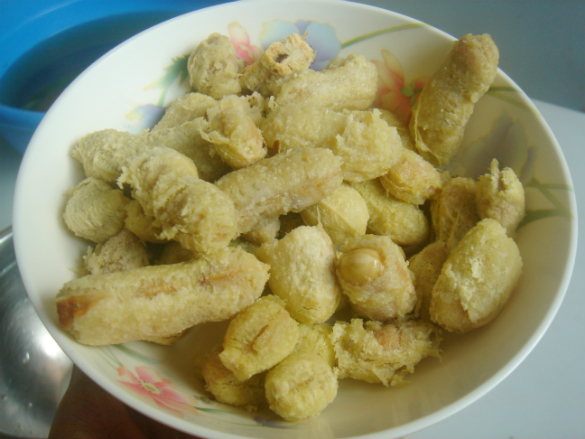 It was the week before my birthday (Dec. 16) when I experienced a drought in my spiritual life. Yes, I did get to spend time with God, but somehow, I knew that I wasn't always making God the center of my life and decisions. At the conference, we were given 30 minutes of quiet time and I took that moment to share to God how I was feeling and what I was going through.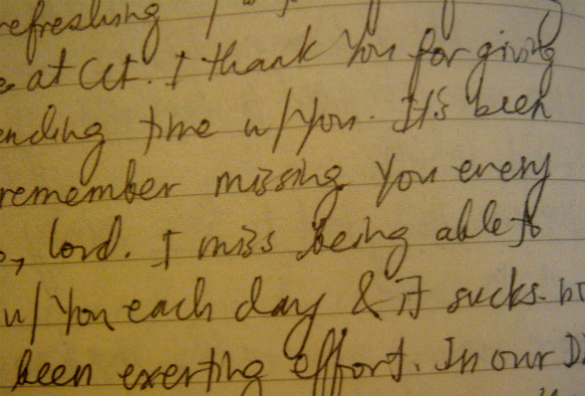 I spent that time confessing to God how I haven't been giving my 100% to Him in the different aspects of my life. I told Him that I felt like I was only giving Him 1% and that I only had 1% desire for Him. Also, I knew that He had already forgiven me, but because I only had 1%, I felt that it would be better if I just didn't go near Him. I thought that I might just end up disappointing Him again.
A few minutes later, He led me to read John 3:16-21.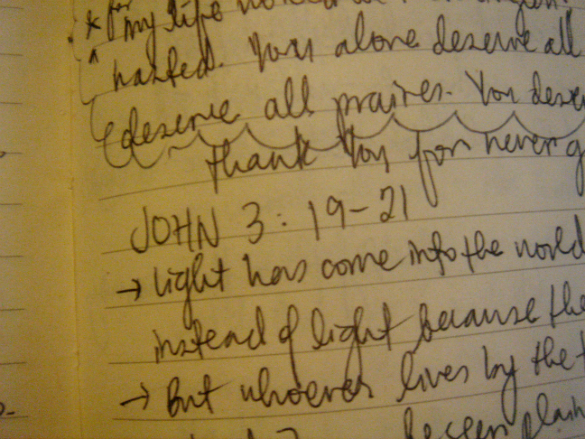 Verse 21 hit me, where it says: "But whoever lives by the truth comes into the light, so that it may be seen plainly that what they have done has been done in the sight of God."
I realized that maybe one of the reasons why I had 1% desire for God at that time, was because I was "hanging out with" and loving darkness more. And by darkness, I mean the things that distracted me from spending more time with God and focusing on Him. (e.g. laziness, being physically tired/not being physically fit, social media, music, etc.)
But, God pointed out to me one of the most amazing truths in the Bible, which is found in John 3:16: "For God so loved the world that he gave his one and only Son, that whoever believes in him shall not perish but have eternal life."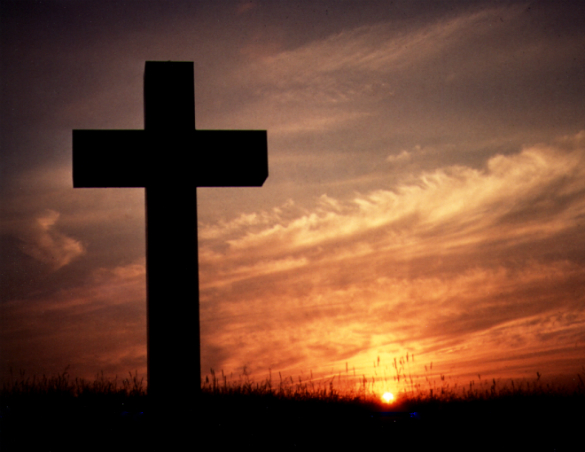 Right then and there, God comforted me as I remembered what Jesus did for us and how He saved us from the penalty of our sins by dying on the cross. What He has already done for us matters more than what we do for Him.
During the last few minutes of my quiet time with God, I wrote this down on my journal:
"Thank You, Lord, for encouraging me to not give up and let go of that 1% desire that I have for You… even if it's just 1%. I know that there would still be times when I would get distracted and be lazy to spend quality time with You, but You've reminded me that You will never give up on me and that You will always love me. And so, by Your grace, I draw near to You again and pray that You will use this 1% desire that I have for You and allow it to continue growing in me each day. May You be honored above all." :)

I realized that in the same way, just like how I've had that 1% desire for God a few weeks ago, I noticed how I've also had that 1% desire to work hard and cook the sinigang from scratch last Sunday. But by God's grace, He encouraged me to give Him that percentage and cook the dish despite the hassle. Why? Because I knew that obeying mom by cooking it bwould honor God.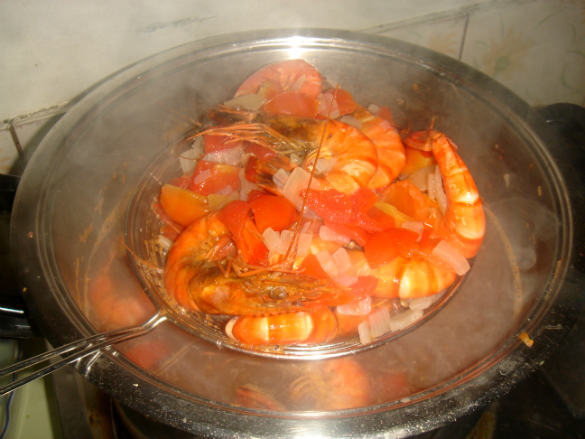 (By the way, the tamarind puree that I got from the fruits wasn't enough, so I ended up adding Tamarind spices too. In the end, God also allowed me to experience the convenience of using instant Sinigang mix — what I originally wanted to use. :) )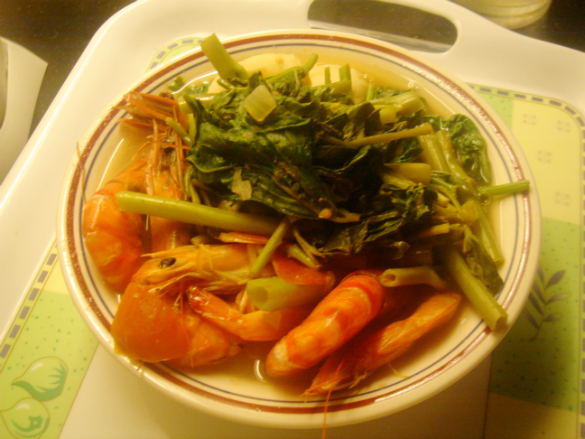 Even if you only have that 1% desire to love the people around you; to forgive those who've hurt you; to thank others; to obey and respect your authorities; to humble yourself before God and others; to spend time with God; to work/study hard; and even to exercise/discipline your body… Do it anyway. :) Even if it's just one percent, I encourage you to surrender it to God because He can still use it for the good and for His glory. :)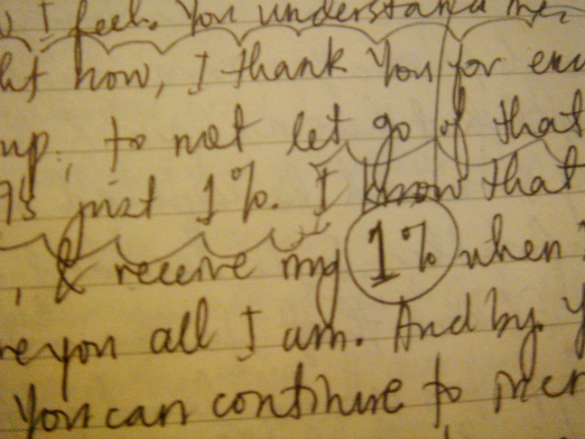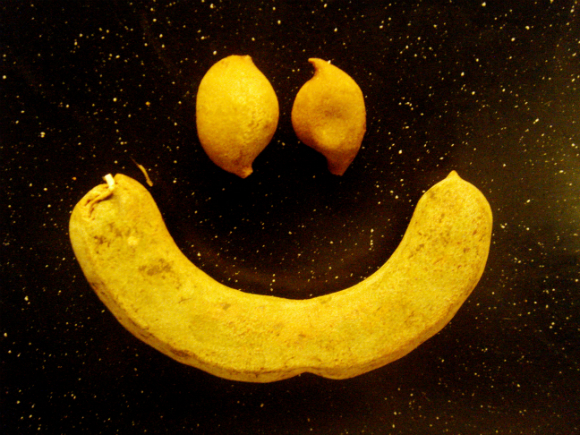 Encourage yourself one treat at a time. :)