A few years ago, our family discovered the sweet orange potatoes in the market and fell in love with them instantly! We used to buy the purple and white sweet potatoes before, but because the orange-colored ones had a sweeter and creamier taste, we opted for the latter instead. We have included the sweet orange potatoes in our groceries ever since that time.
Recently, my sisters and I bought a kilo of the sweet orange potatoes and decided to boil them after work. One of my sisters heated the water in the pot and placed the potatoes in when the water was boiling. Since she knew that it would take some time to boil, she went to our room and rested for a while.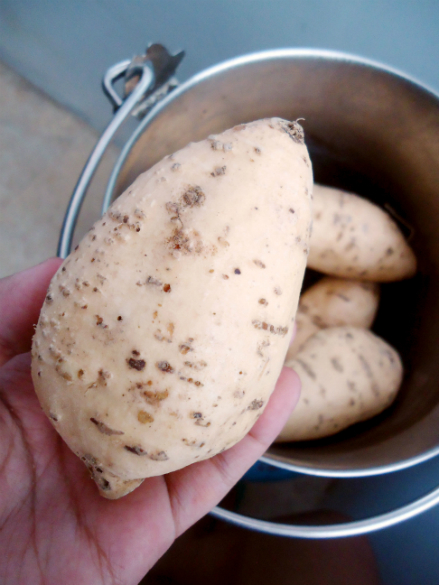 At that time, I was also in our room playing with our dogs while surfing the net. About 30-45 minutes later, my two sisters eventually fell asleep on their beds and I was enjoying my time taking photos of our Pomeranian. After taking a couple of photos, I realized that I needed to sleep already, so I prepared my bed and I told our dogs that they needed to go back to their own beds. But before I uttered another word, I smelled a familiar scent and I didn't feel good about it. Immediately, it registered in my mind that we forgot about the sweet potatoes boiling in the kitchen!
I woke my sisters up, shouted "KAMOTE! KAMOTE!" (tagalong word for Sweet Potato) to them, and ran to the kitchen like a crazy woman! True enough, there was smoke in the kitchen, the pot didn't have water in it anymore, and the sweet potatoes looked like half-charcoal, half-potato.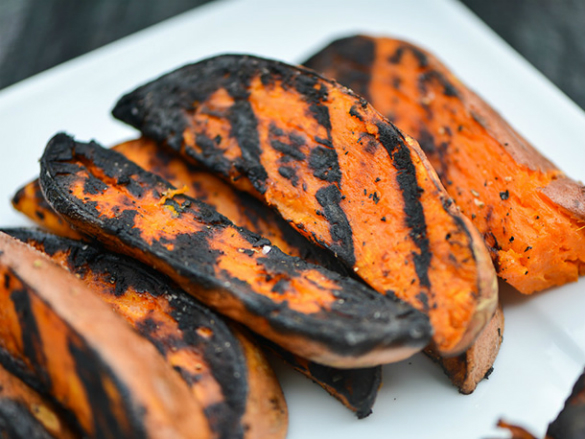 After turning off the stove and gas, my sisters went to the kitchen too and helped clean the place up. We opened the windows and used our air freshener to help remove the smoky scent. We then brought the dogs back to their beds and my sisters and I went back to our room. Man, were we wide awake! We almost burned the place down! (Side story: A couple of months ago, I was home alone and I fell asleep too while I was boiling eggs. After an hour, God woke me up and it was just in time since there were still a few drops of water in the pot. Oh, boy!).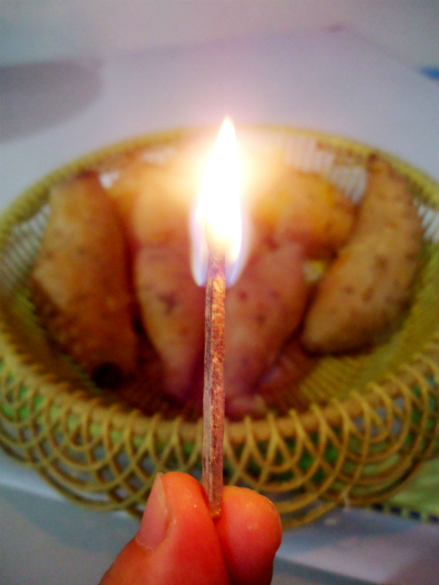 But, by God's grace, he saved us from the fire once again.
Experiencing God's grace again this time was a humbling moment for me. It reminded me of God's sovereignty. It showed me how important it is to spend time with God, know and listen to His voice, and acknowledge His presence in my life. Also, I am learning that when God flashes red flags in front of me, I shouldn't brush these off because He can use these to protect me from harm and pain. In the case of the burnt sweet potatoes, God allowed me to smell smoke (red flag!) and by His grace, I listened to His voice and ran to the kitchen.
"Trust in the Lord with all your heart, and do not lean on your own understanding. In all your ways acknowledge him, and he will make straight your paths." –Proverbs 3:5-6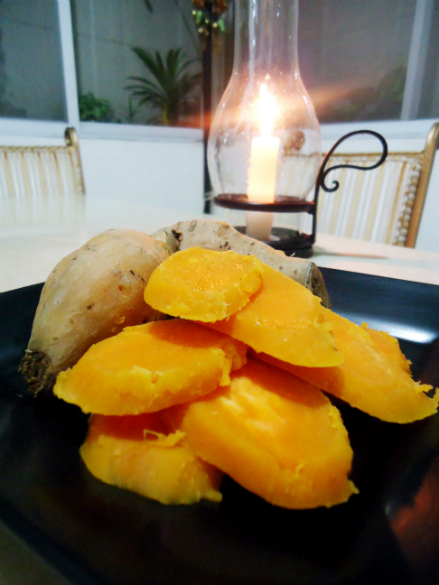 That night, God didn't allow our place to burn down. But, what if he did? What if we got hurt… or even died because of the fire? Certainly, it would have been a difficult event. However, more than a decade ago, I learned about God's love and grace and it changed my life. Because of God's love, He sent His son, Jesus, to die on the cross and He rose again so we could spend eternity with Him in Heaven (John 3:16). I humbled myself before God, acknowledged my sins, repented, believed in what He did for us, and accepted Him as my personal Lord and Savior.
Because of Jesus, I have the assurance of eternal life with Him and my fears/worries about death have been removed (Romans 10:9). As a result, I am more motivated to live a life that is best for Him and pleasing to Him because of who He is.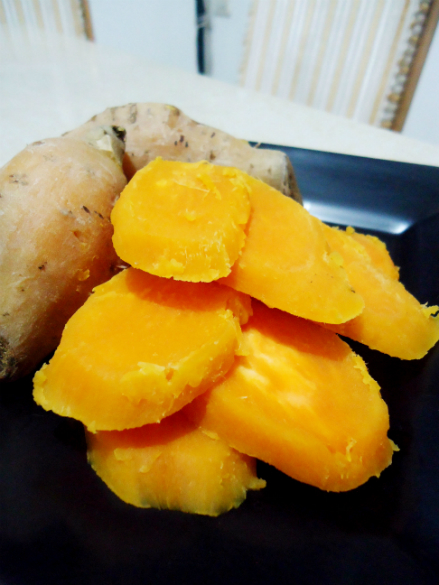 Tonight, I was reminded of this because I boiled a new batch of sweet orange potatoes. This time, I stayed in the kitchen until they were cooked and they were delicious! Thank You, Lord, for burnt sweet potatoes and humbling moments with you. Your grace will always amaze me. :)
P.S. To my sisters/roomies, 'til our next kitchen adventure!
Encourage yourself one treat at a time.