1. Shop and have a photo walk around the city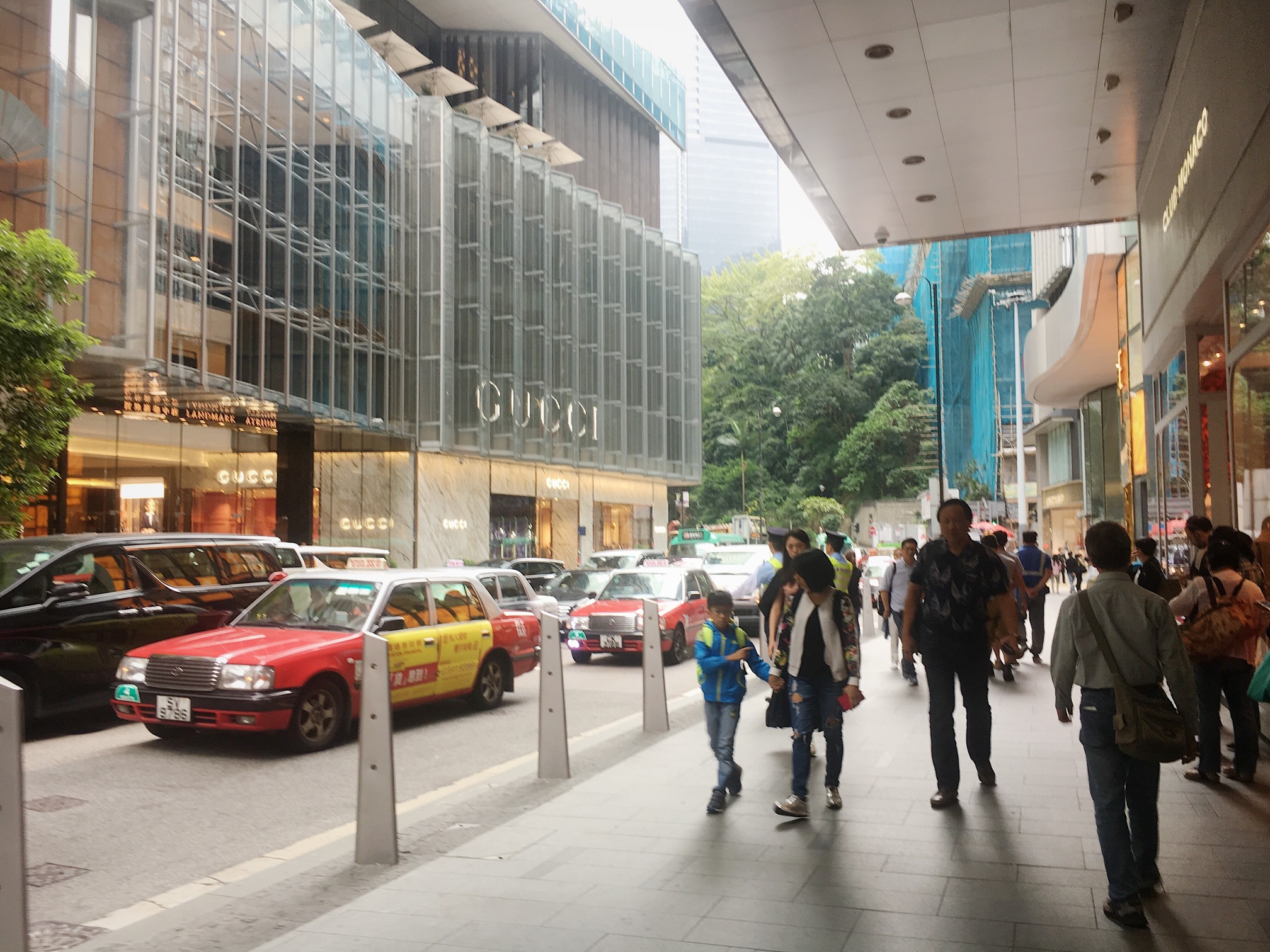 One thing that you surely won't miss when you visit Central is the view of high-rise buildings and malls filled with luxury brands and local products. If you would like to shop in Hong Kong, please remember to show your passport so you could pay for the items, tax-free! As you go through the huge sidewalks, you might find Central's buildings and streets to be interesting subjects for photography too!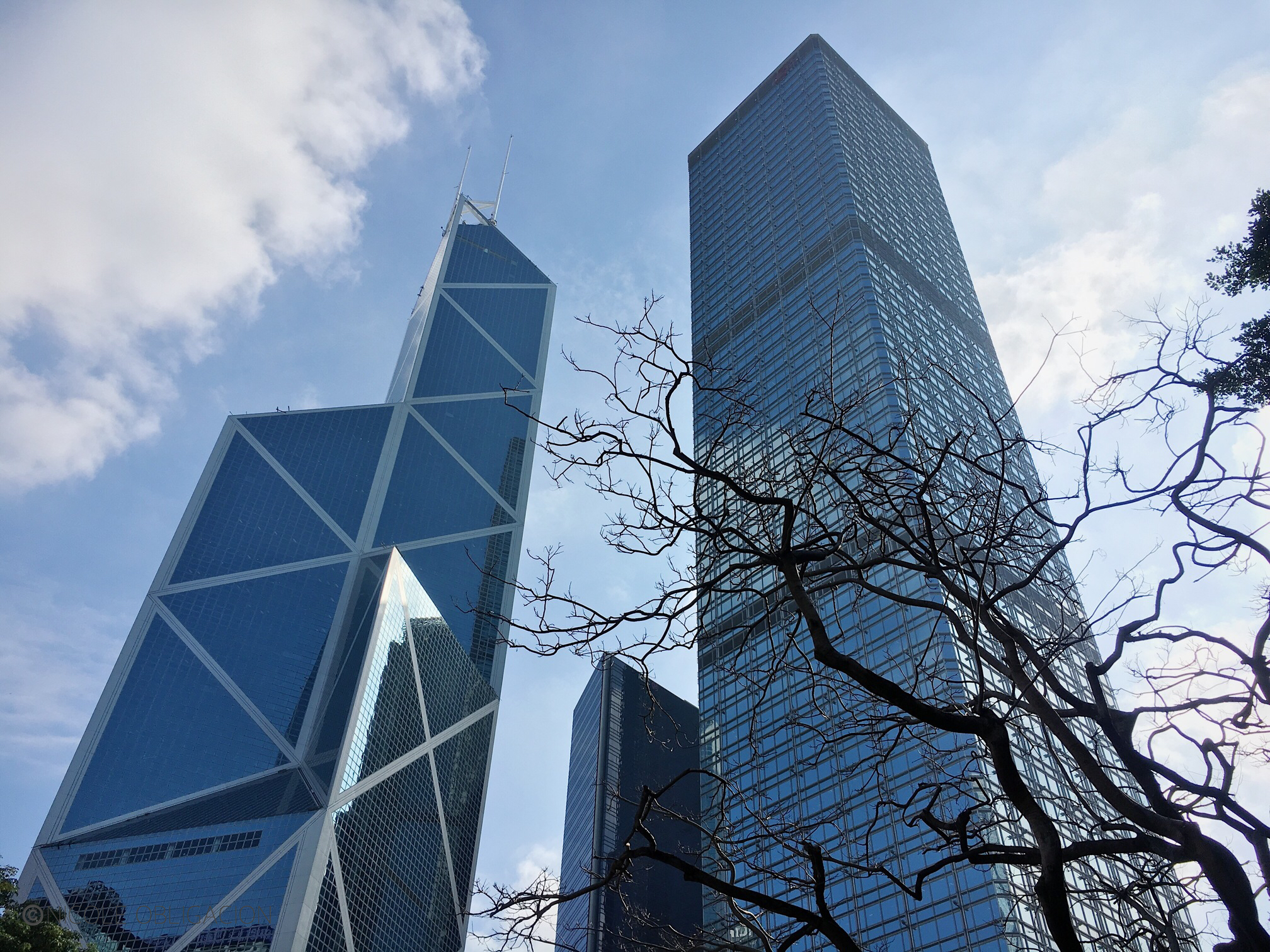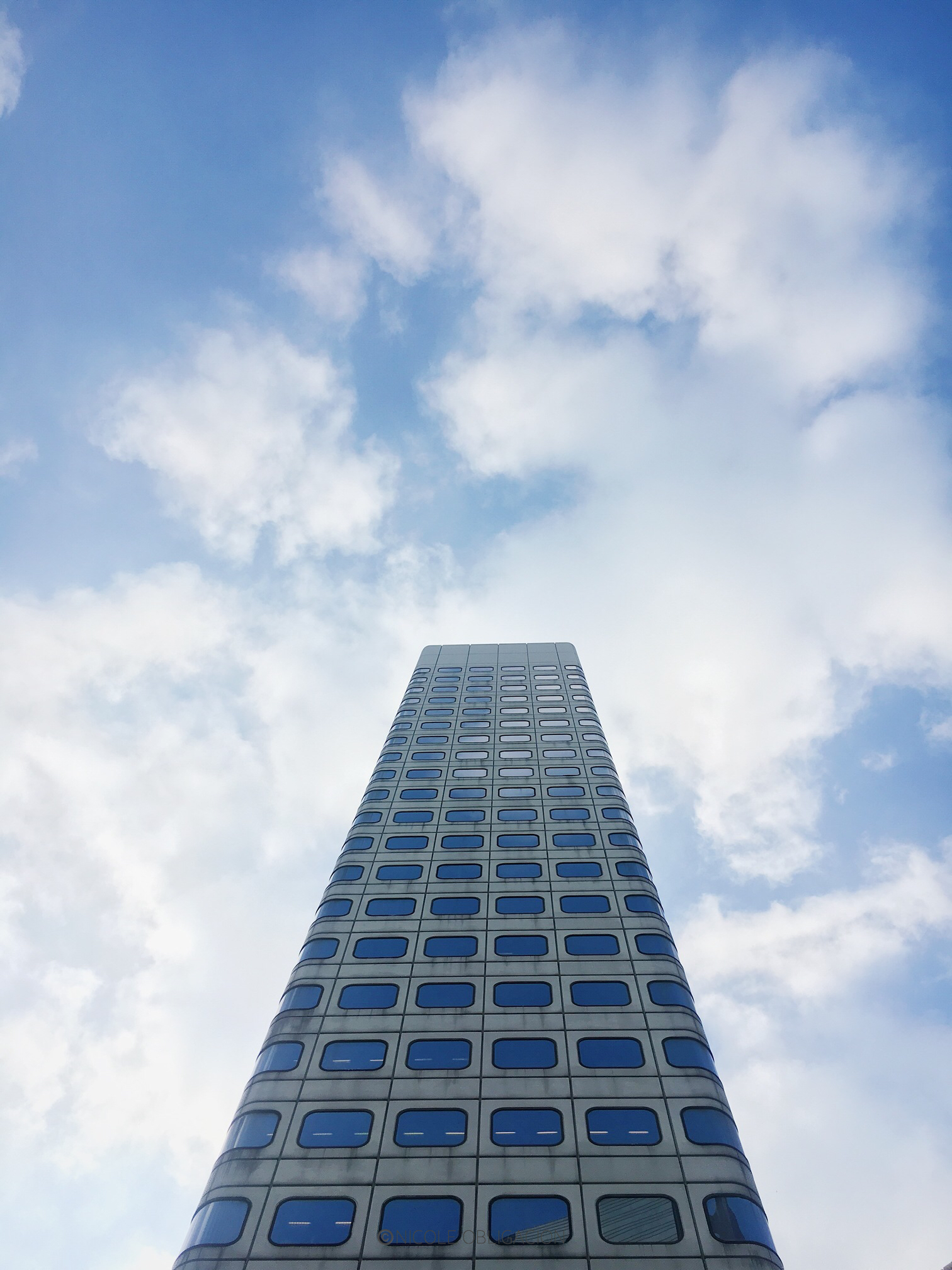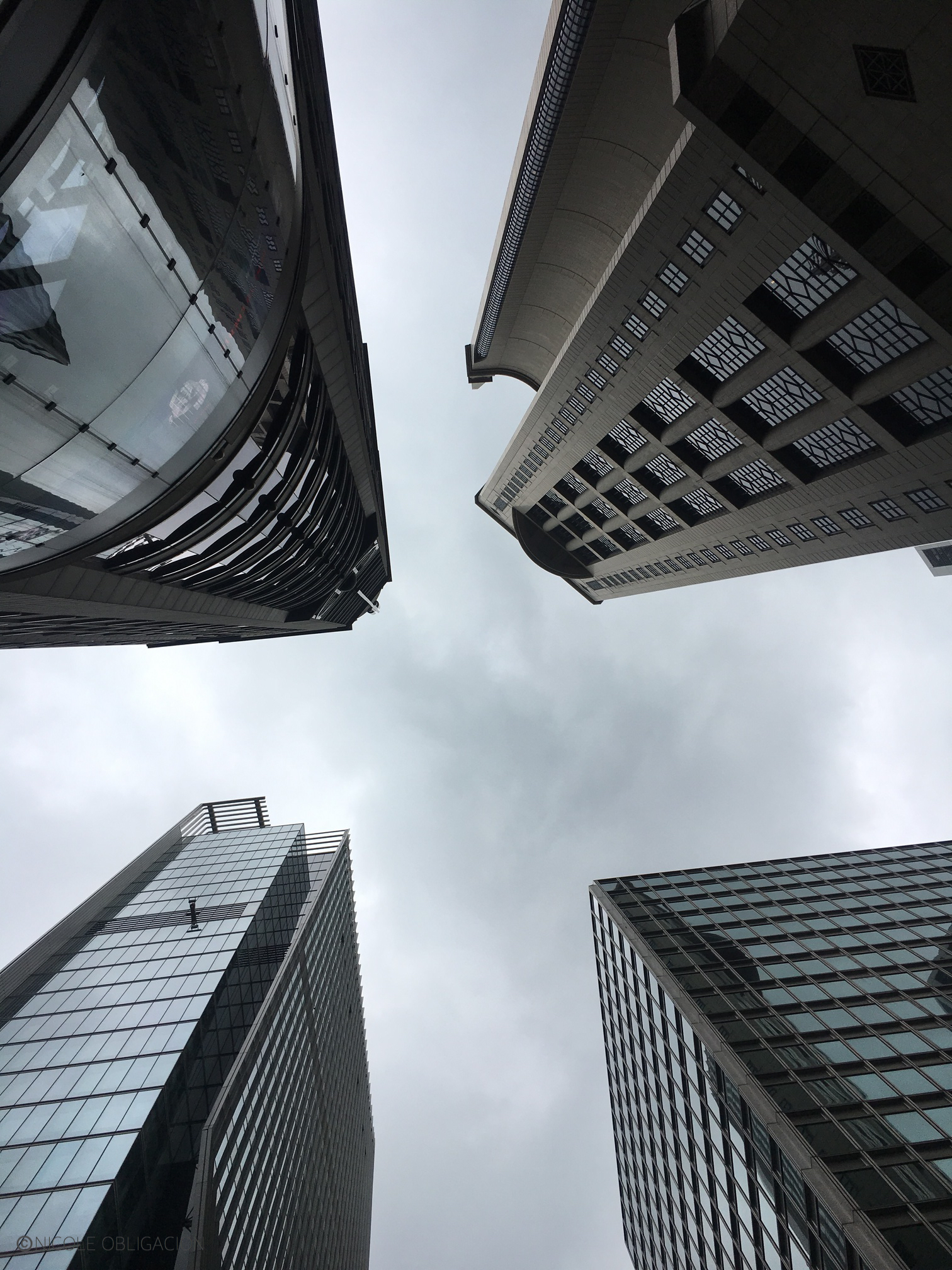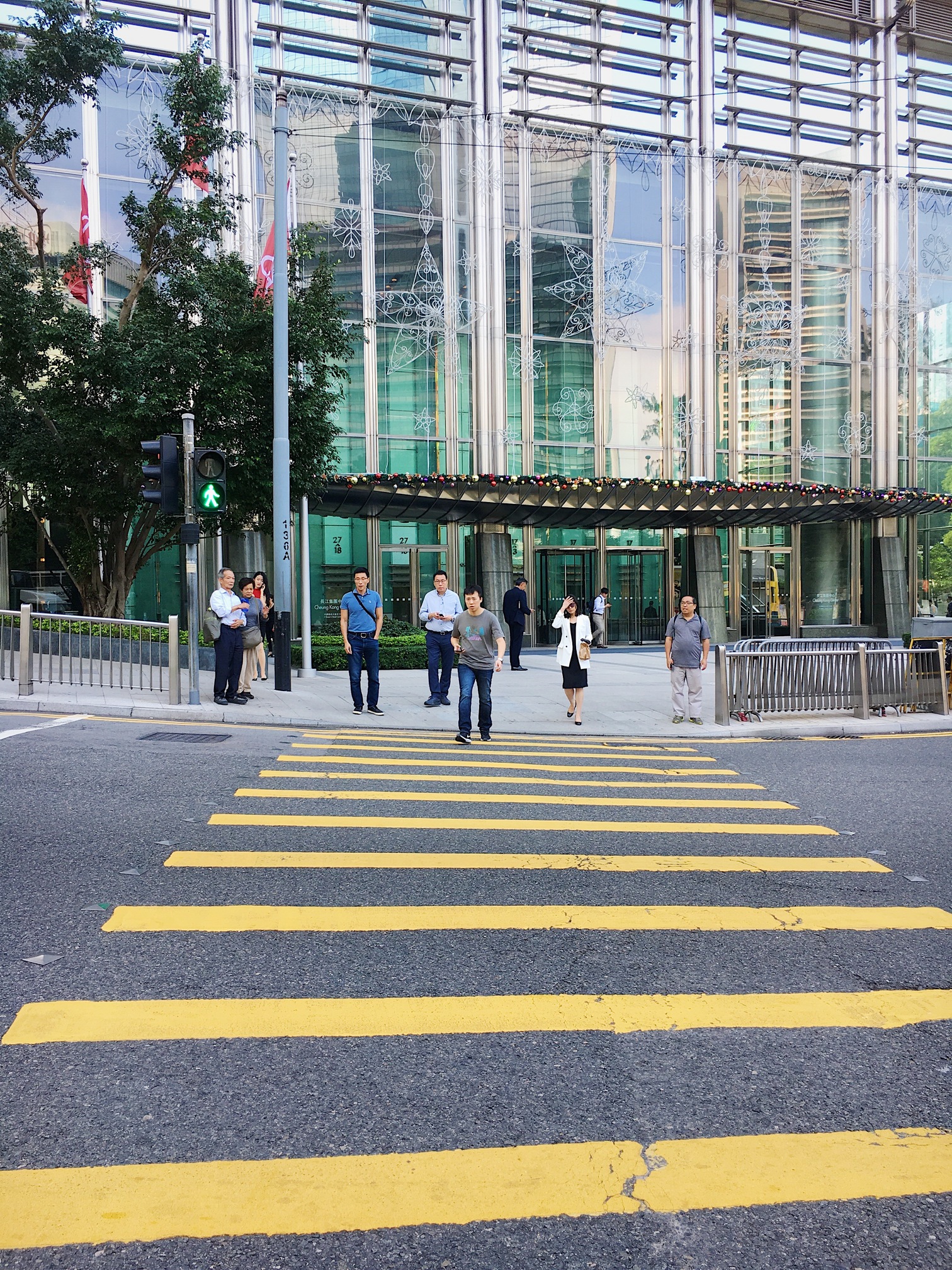 2. Visit the Victoria Peak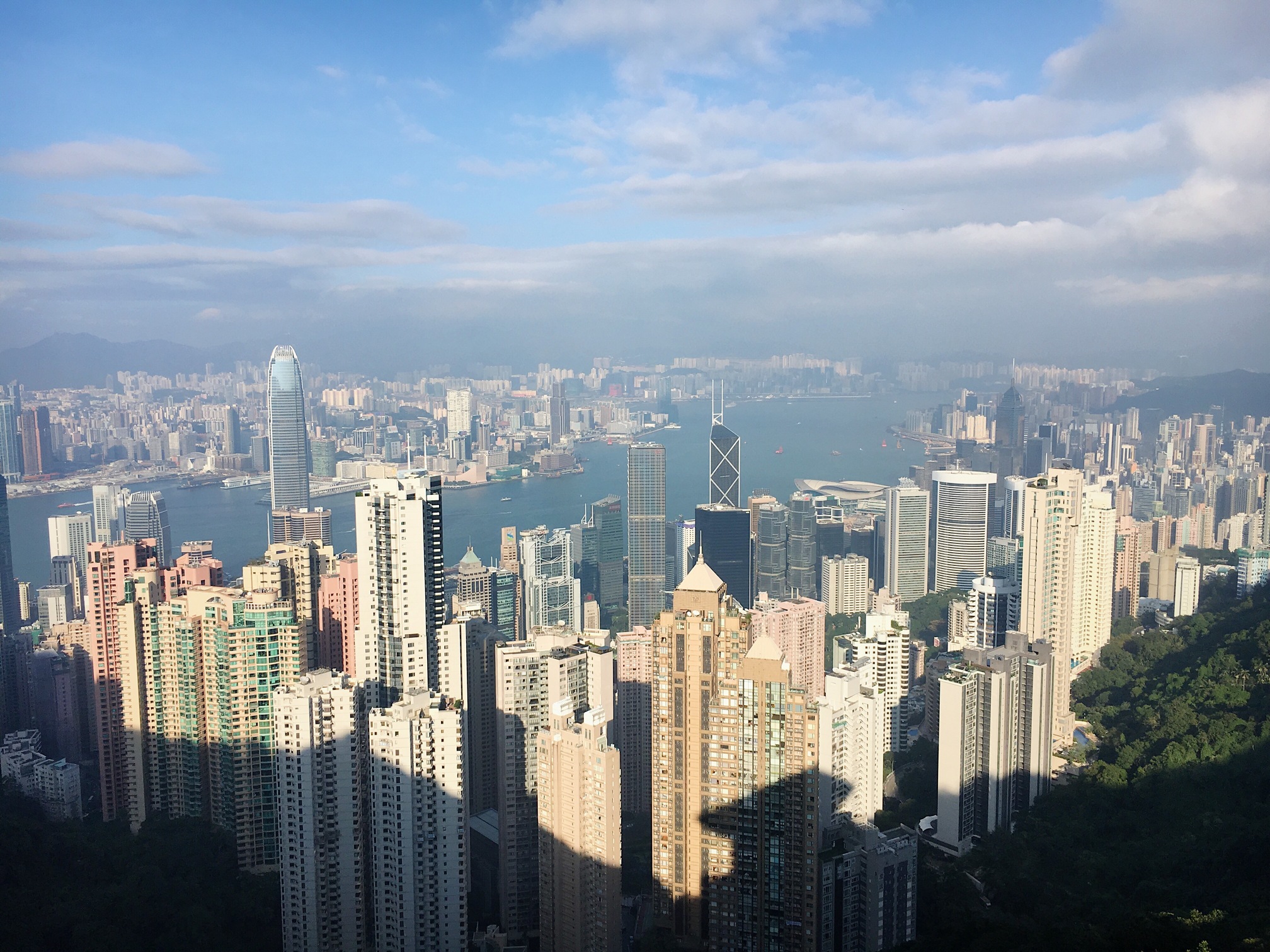 One of the famous tourist spots in Hong Kong is the Victoria Peak. This is the highest peak in the city where tourists and locals go to get a good view of the cityline. We got discounted tickets from the Klook app days before our trip to avoid any inconveniences. We also went there on a weekday to make sure that we wouldn't be waiting in line for a long time. However, upon reaching the venue, we still had to wait for 20-30 minutes before we got on the tram.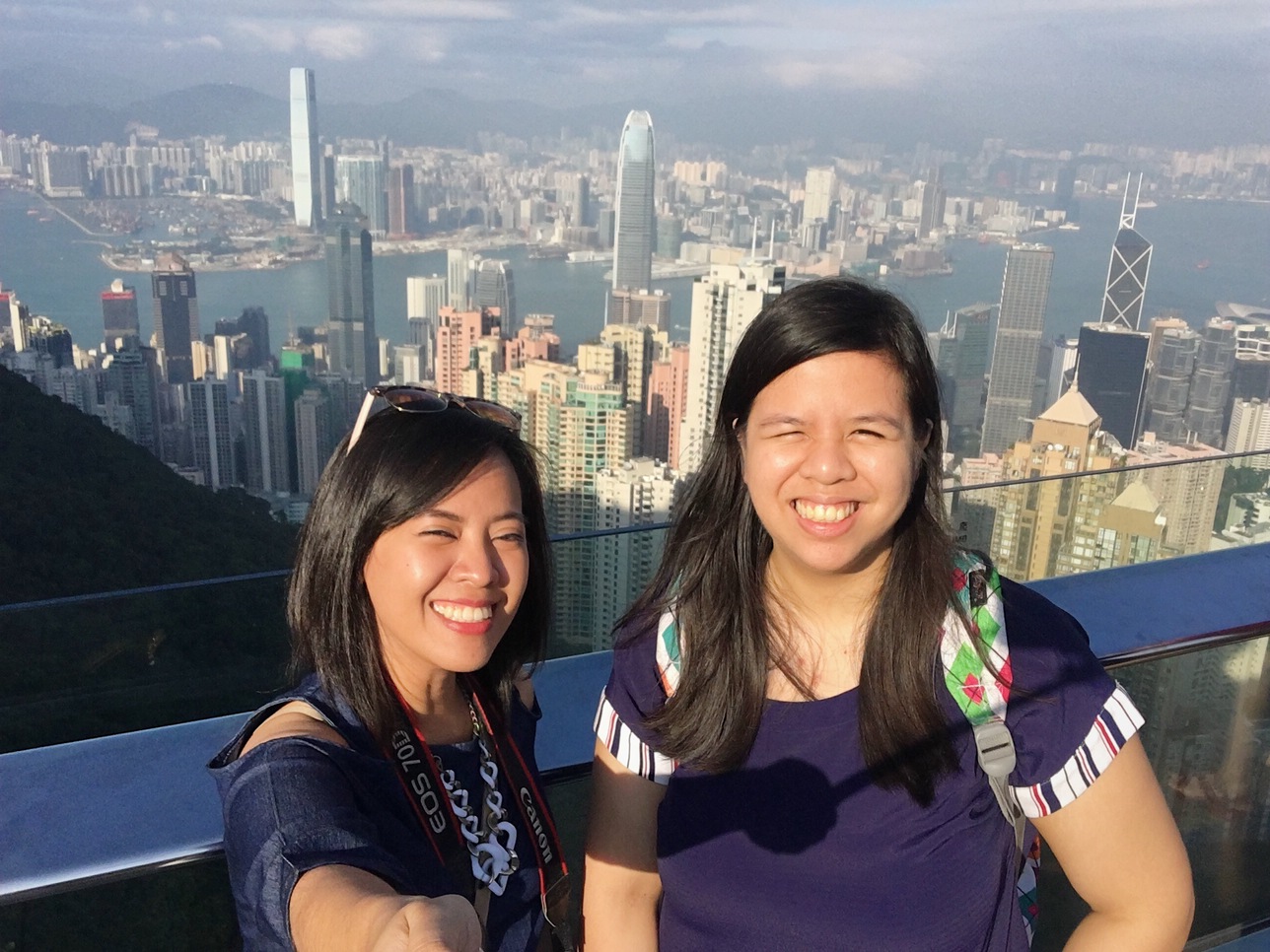 Nonetheless, it was an interesting tour! The tram ride felt like a rollercoaster ride which only went up. Going back down was even more amusing because we went backwards fast! Haha. If you're willing to spend extra money, you can avail the access to the Sky Terrace which gives you a better view of the whole skyline. But, if you don't have more budget, you can take photos from the mall right beside it which gives you a gist of what it looks like.
Roundtrip: Peak Tram Only – around Php 300
Roundtrip: Peak Tram + Sky Pass – around Php 600
More details HERE

3. Go on a food trip
You can read more about it HERE.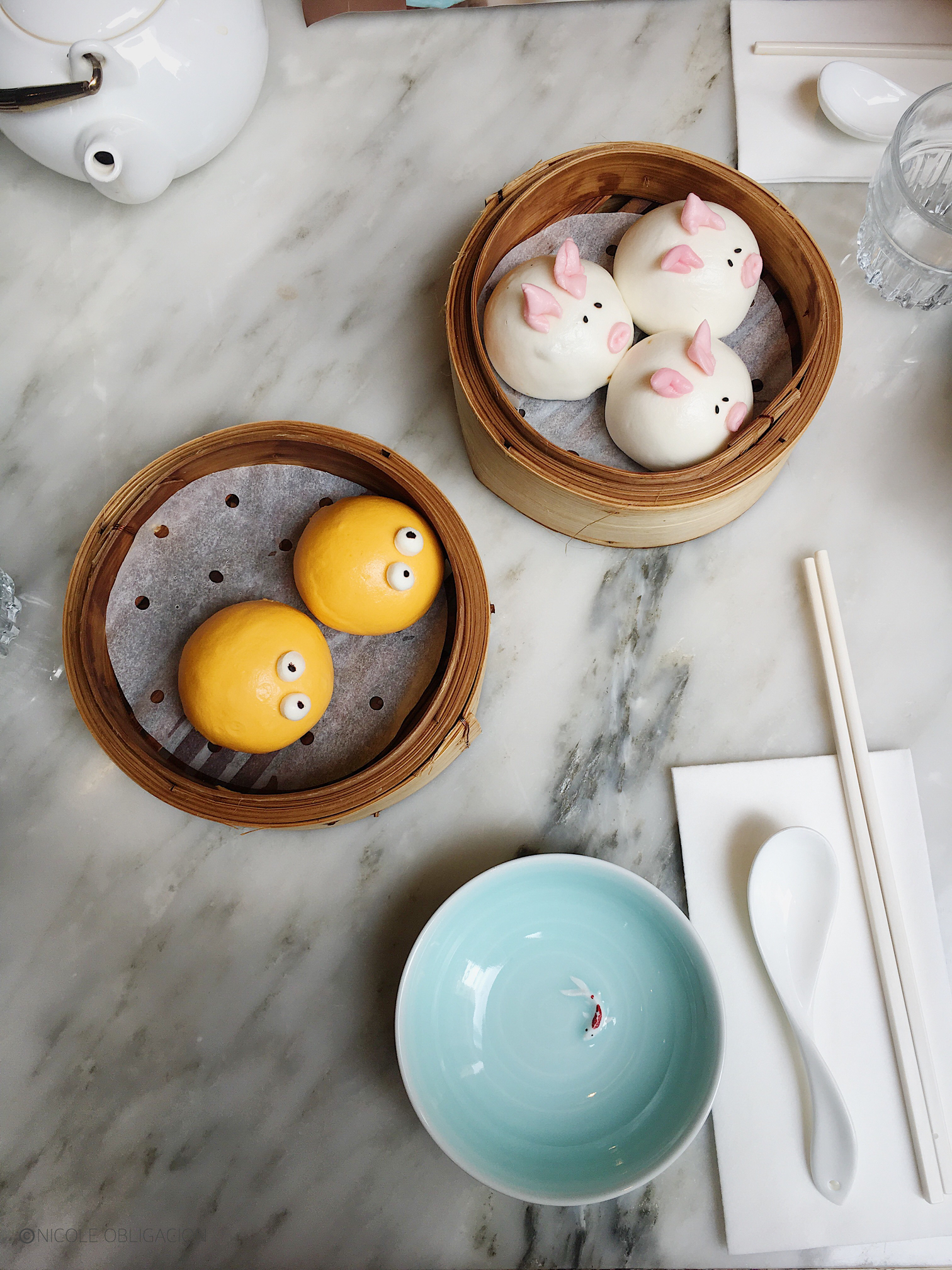 4. Enjoy street arts at the Soho area / Graham Street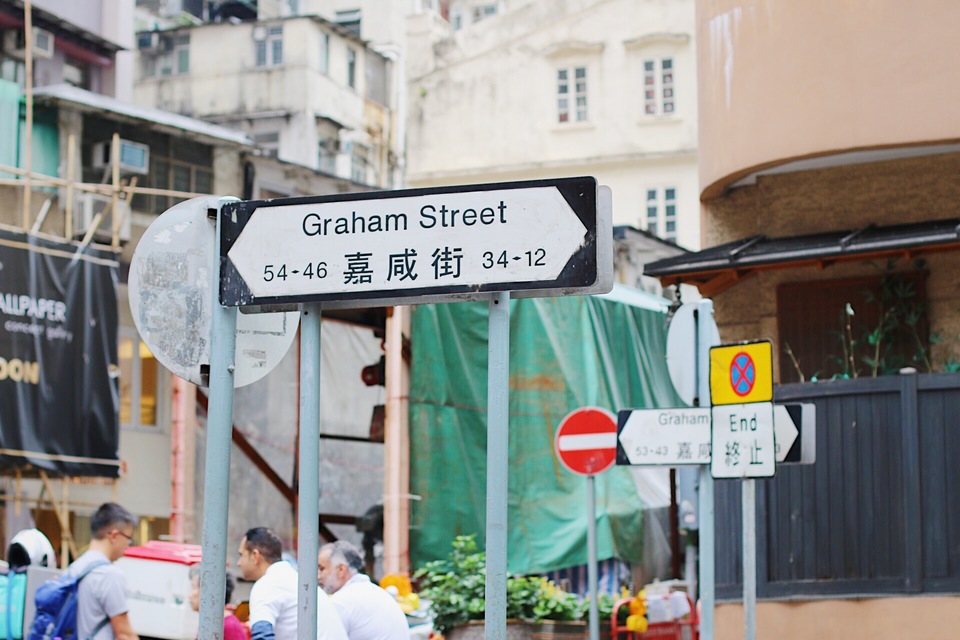 Of course, we wouldn't miss the opportunity to visit one of the most famous Instagramable spots in Hong Kong — Graham St. It's nice to appreciate free art in the city. As you walk along the artsy streets, you'll even find small coffee shops and restaurants that you might like to visit too.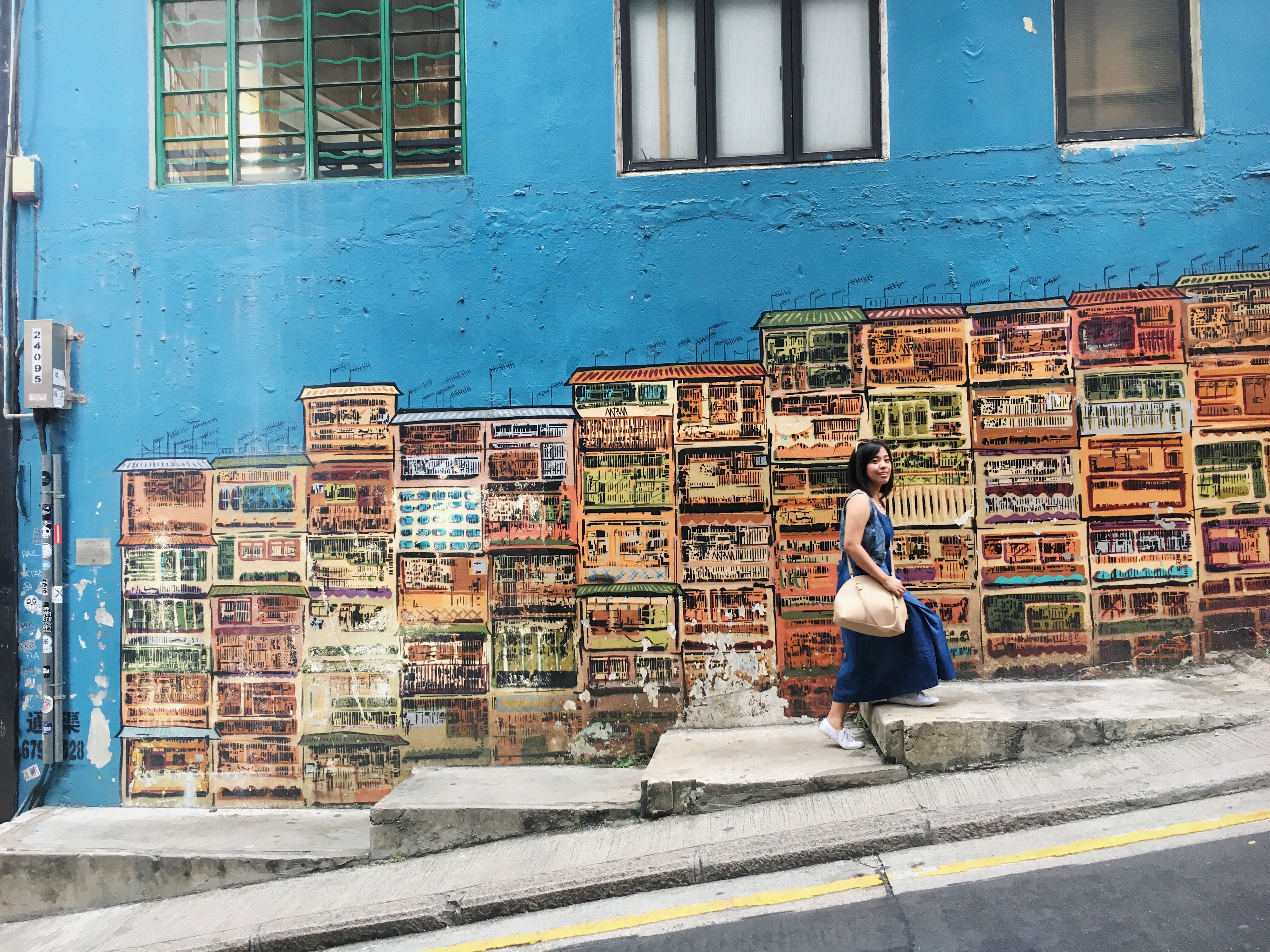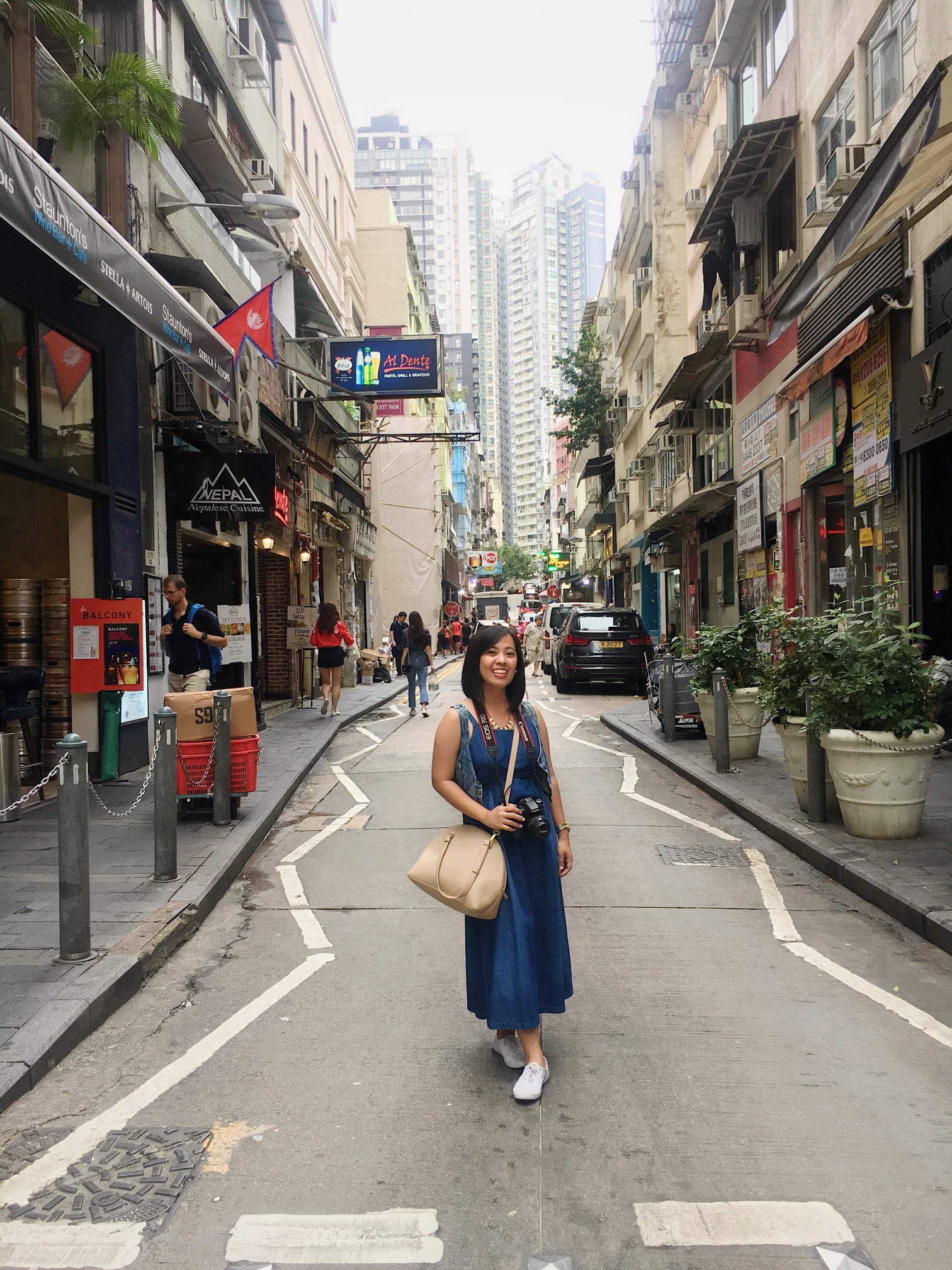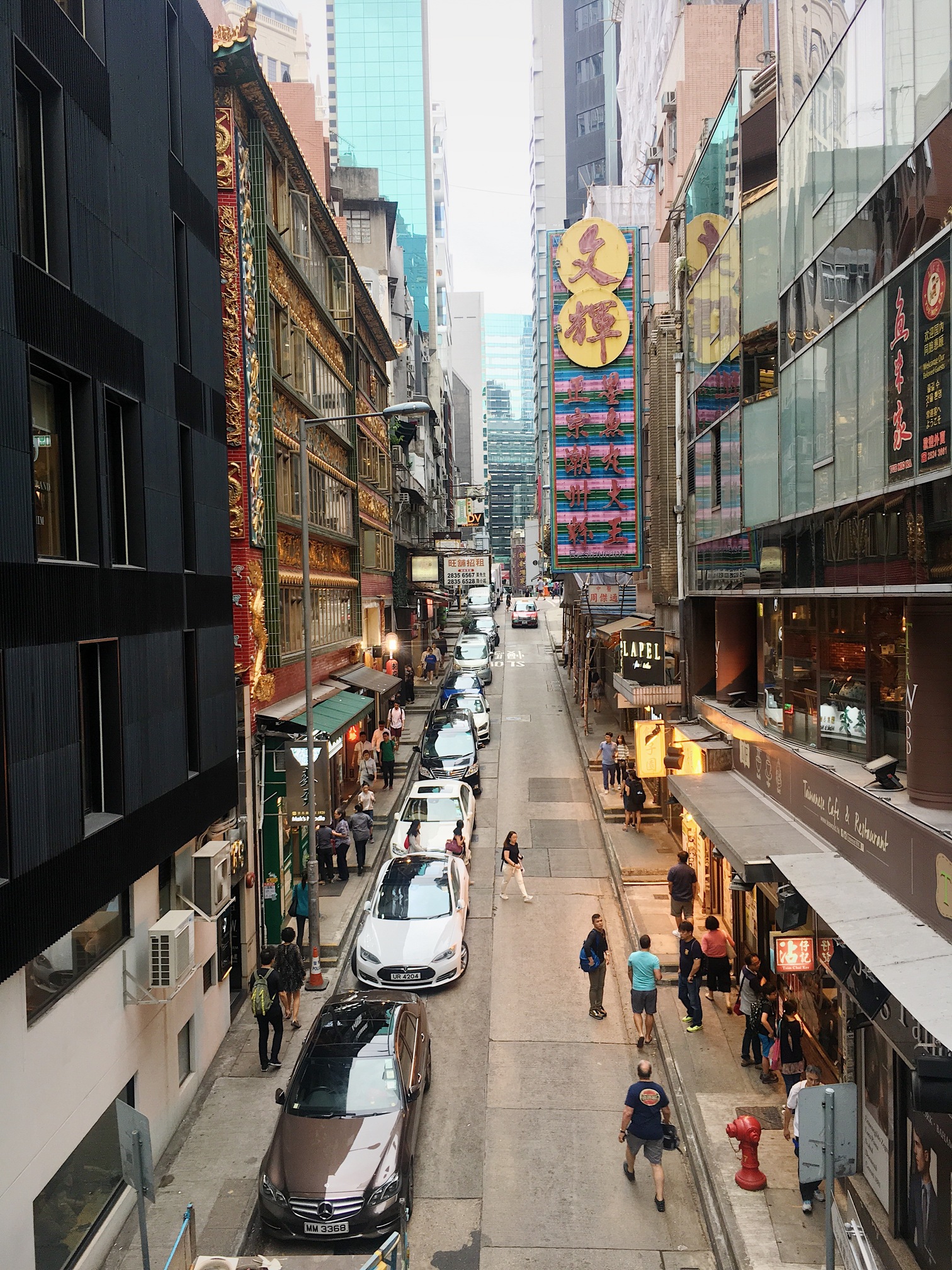 5. Shop and take photos at Pottinger Street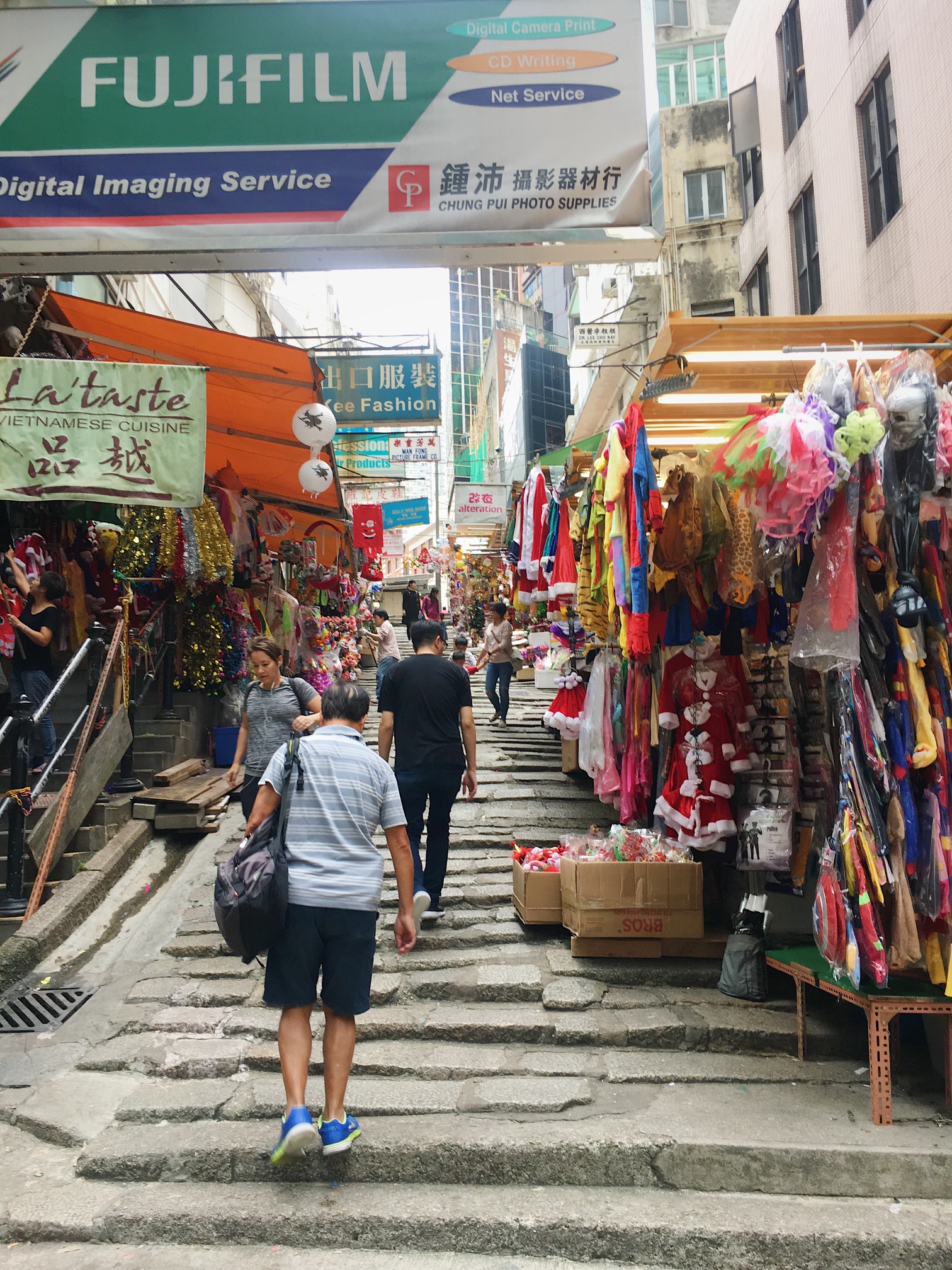 Don't be intimidated by the steep slope at Pottinger Street. By exerting just a bit more effort, you'll find it worthwhile to check out the local items sold at the stores along the way or to simply take photos at the uniquely constructed pavement — something that you don't see everyday.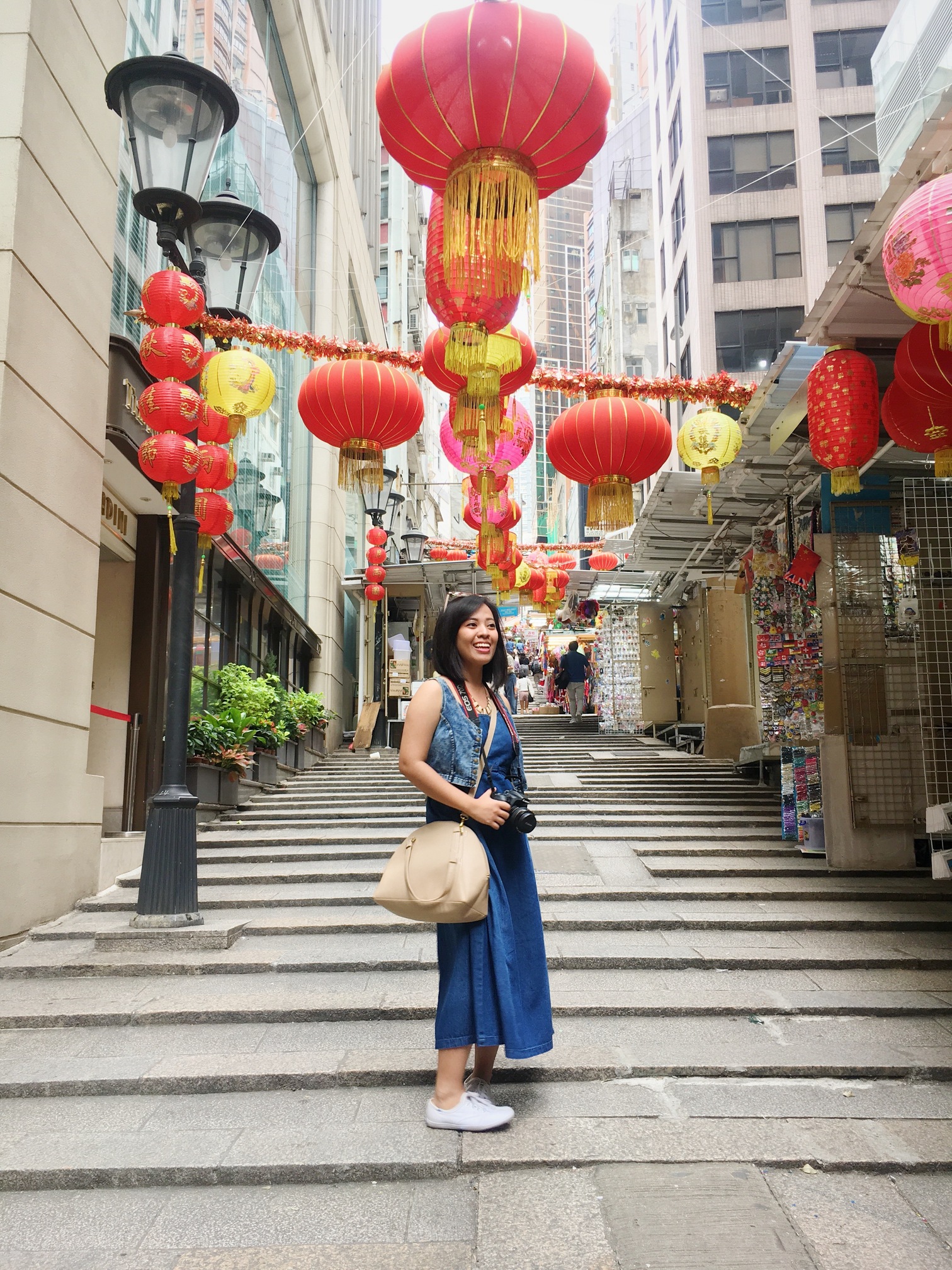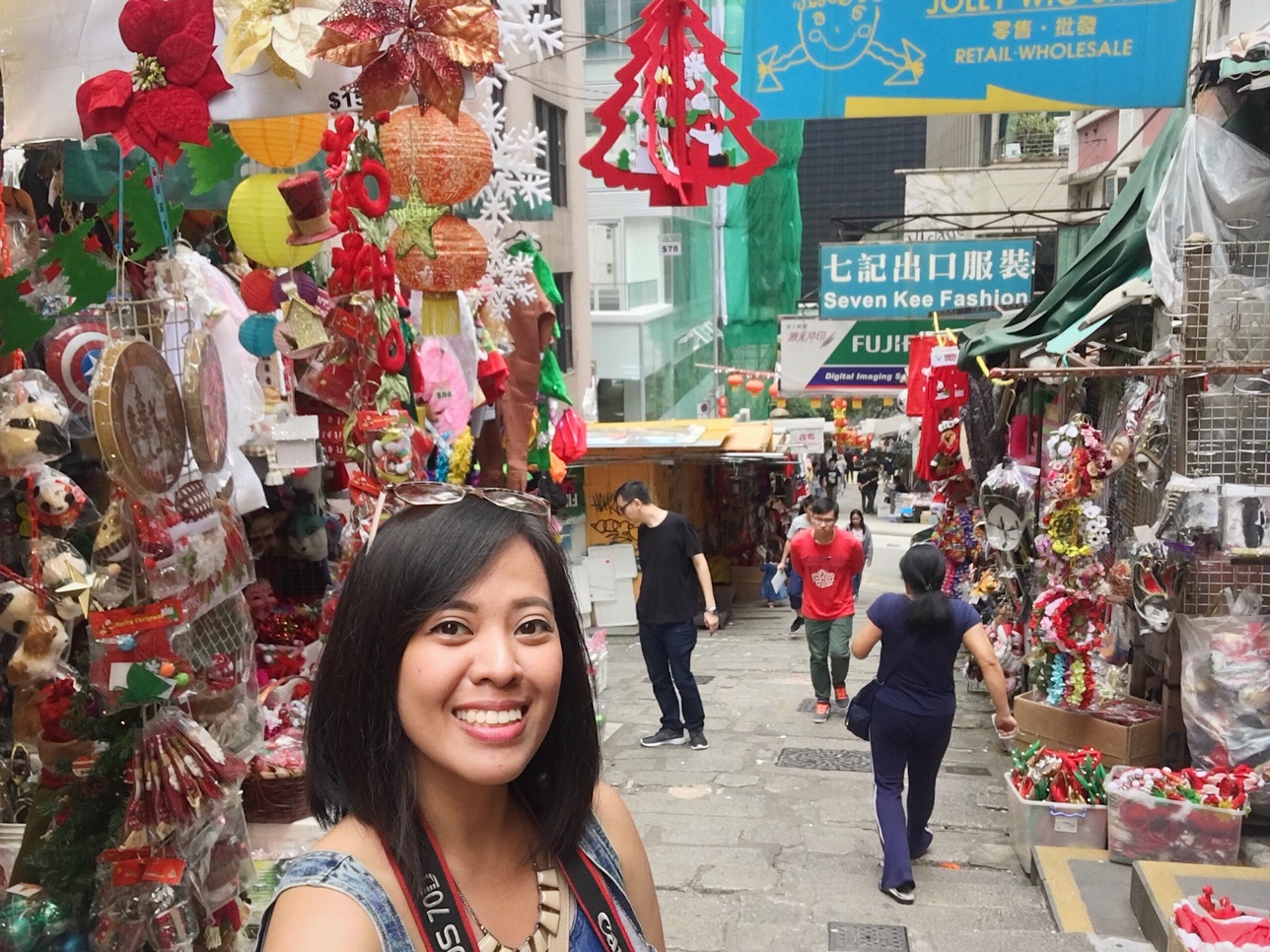 6. Ride the mid-level escalators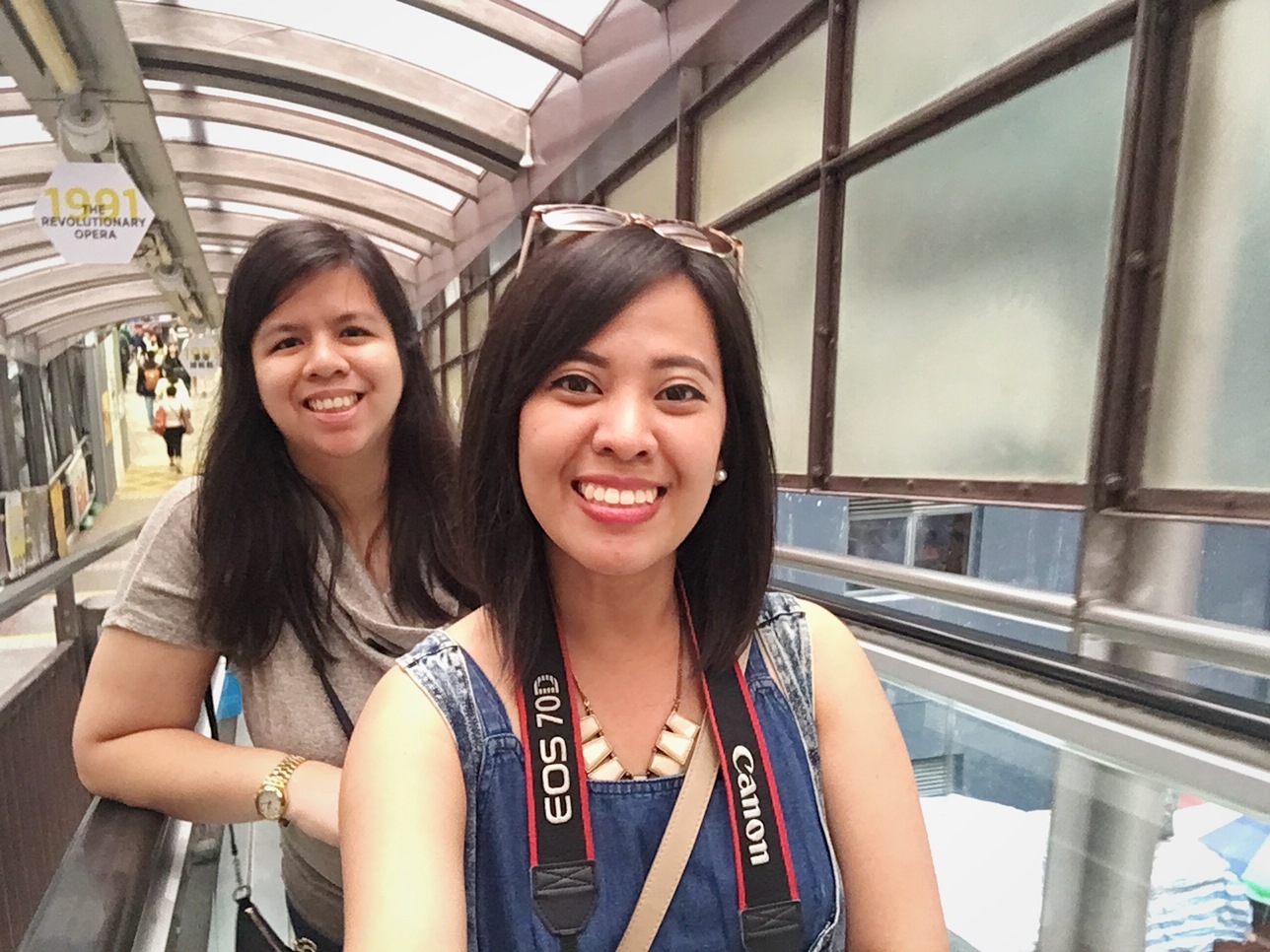 The longest mid-level escalator in the world is located at Central, Hong Kong. This is also used by the locals as their mode of transportation from one street to another, especially since the streets in the area are very steep. Feeling a bit more adventurous? Hike up the streets! But, it's quite relaxing to street-hop by riding this one too!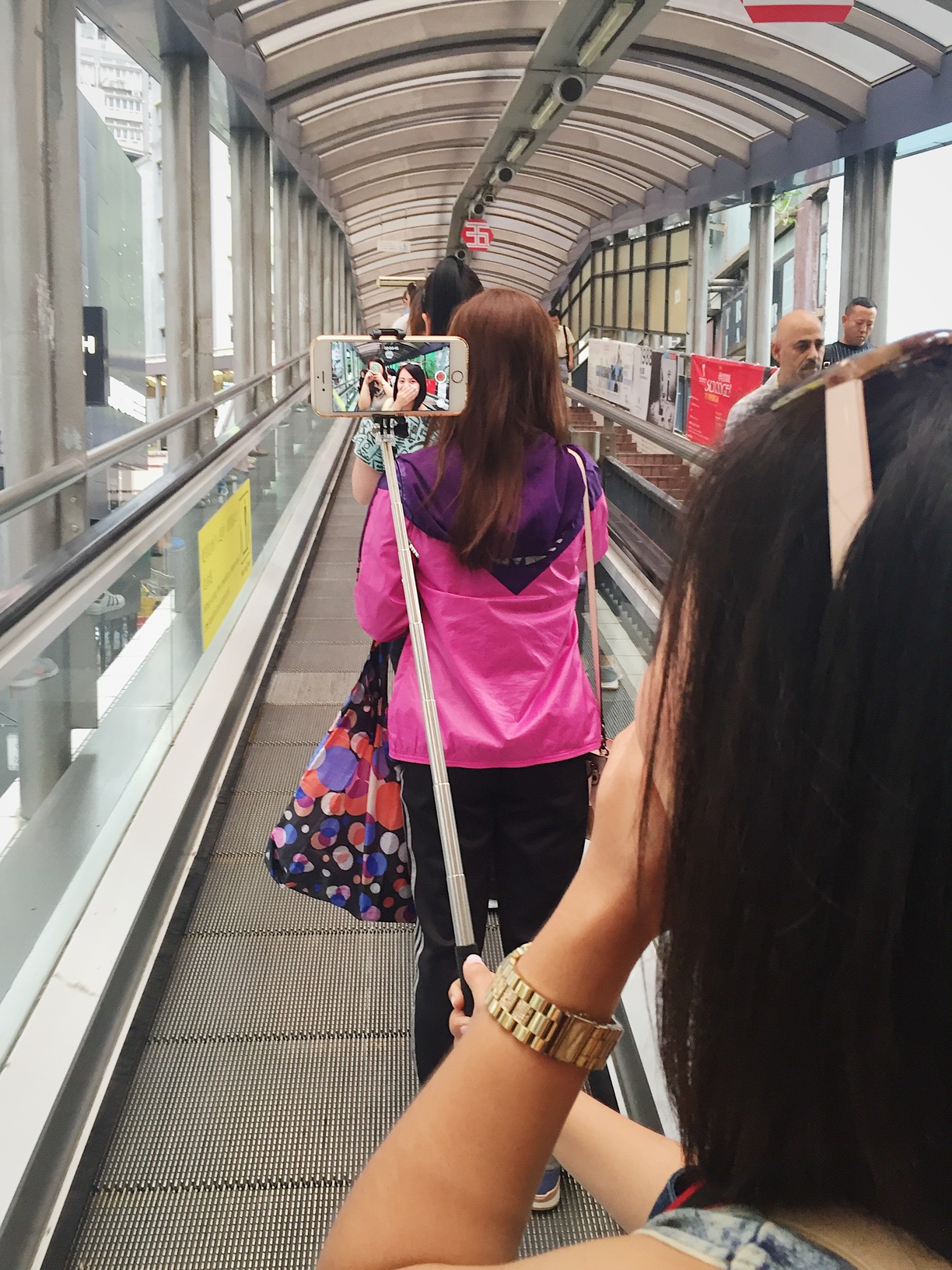 7. Buy meat, fruits, or flowers at Graham street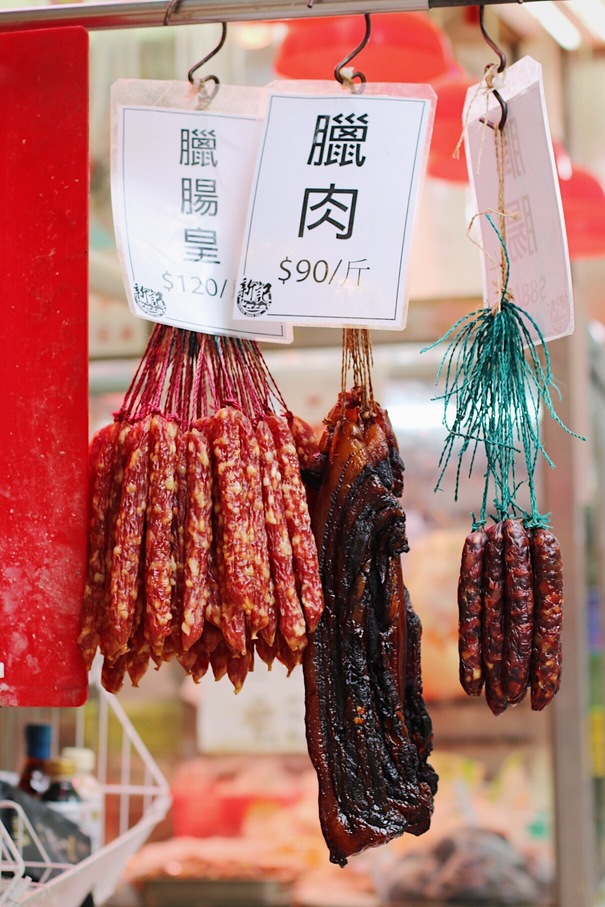 While we were walking along Graham street, we happened to pass by fruit and flower stalls at the side of the road. There wasn't much fruit markets in the area where we stayed at (Mong Kok), so it was refreshing for me to finally see fruits after all of the dim sum and noodles we ate.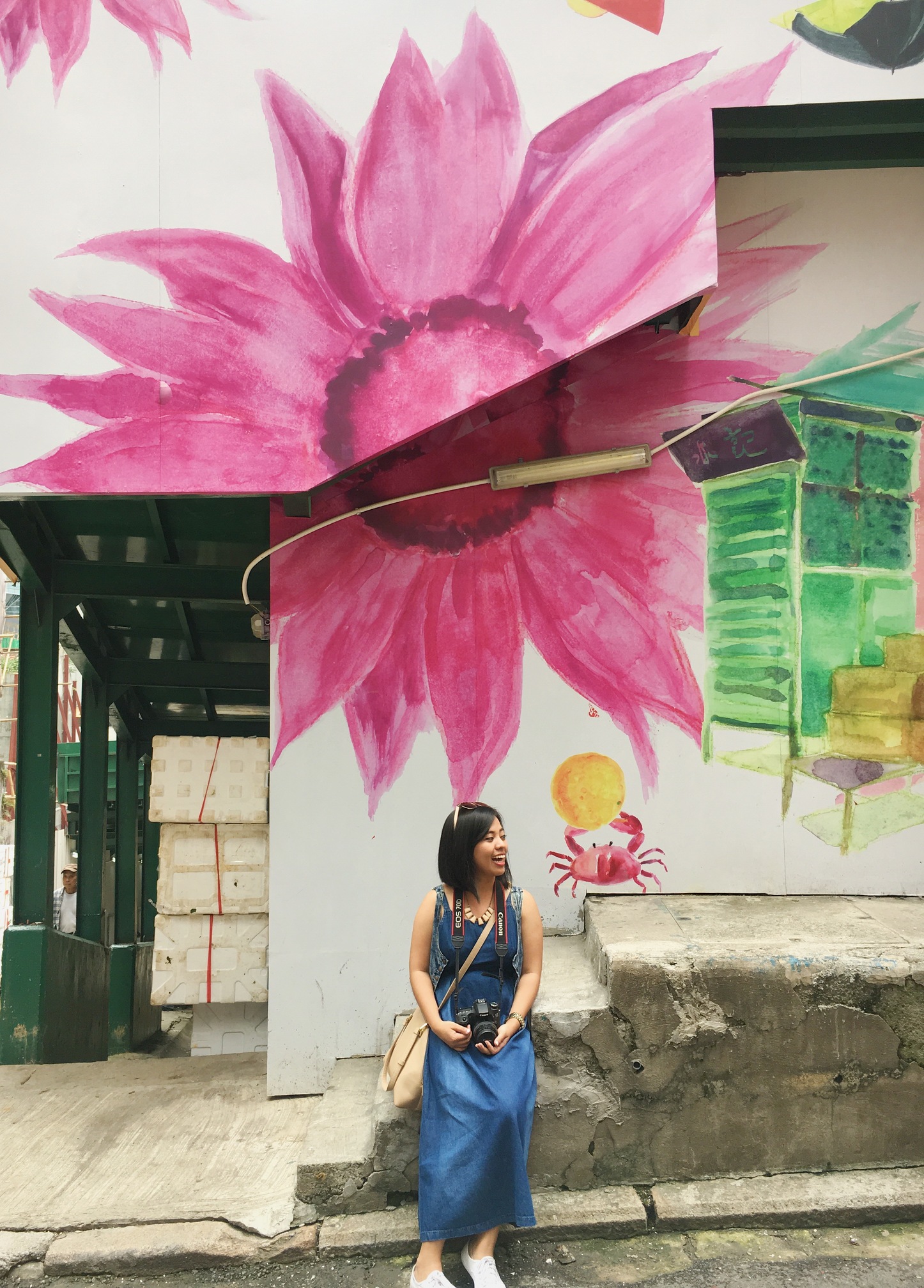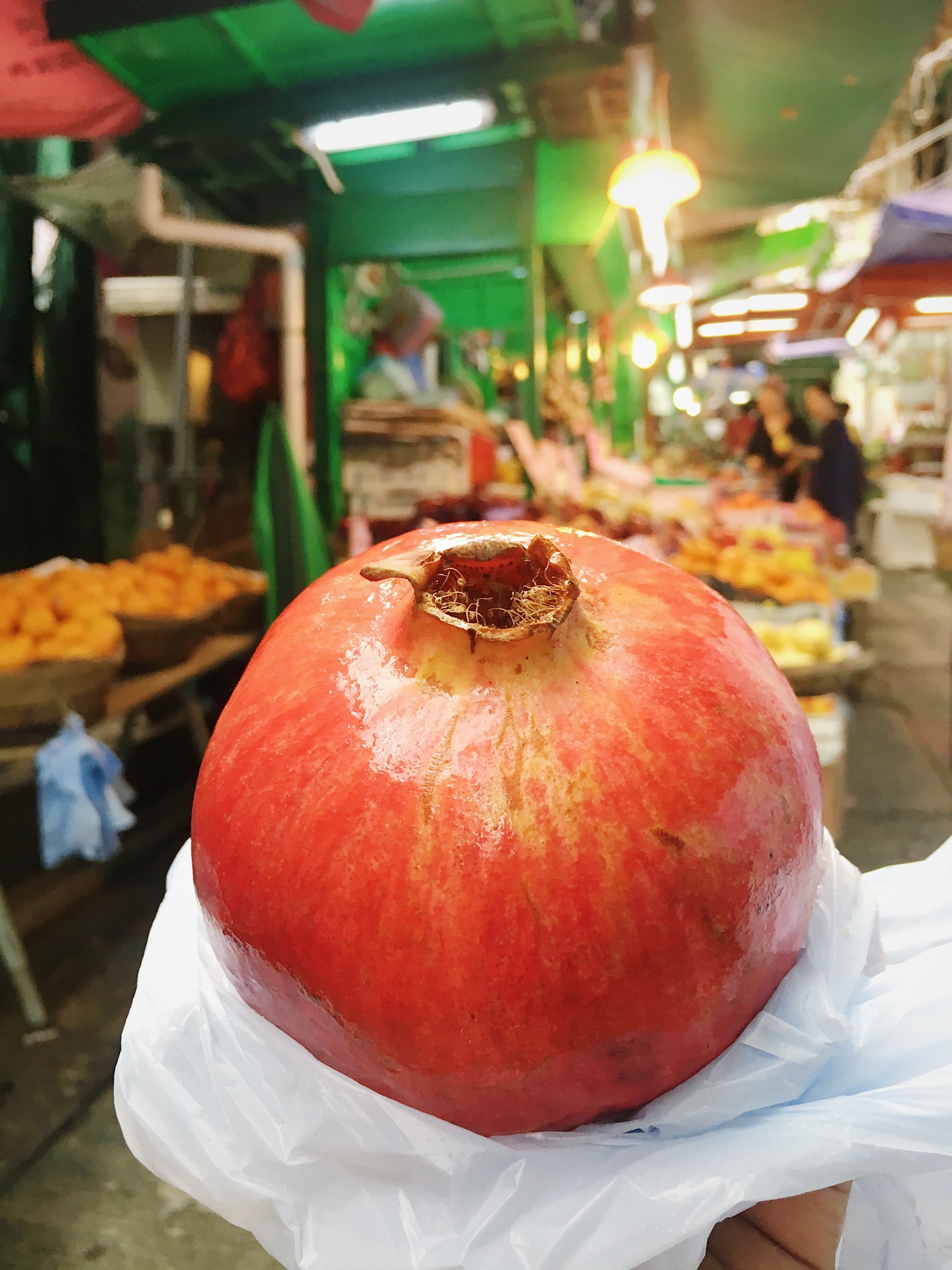 8. Go on a tram ride around and across the cities
This is an experience that we don't have in the Philippines. The ride was a bit bumpy but, it was fun to sightsee from the second level of the tram. Make sure to try it when you're there! From Central, we rode the tram to Causeway Bay! It took us 15 minutes to get there. Not bad.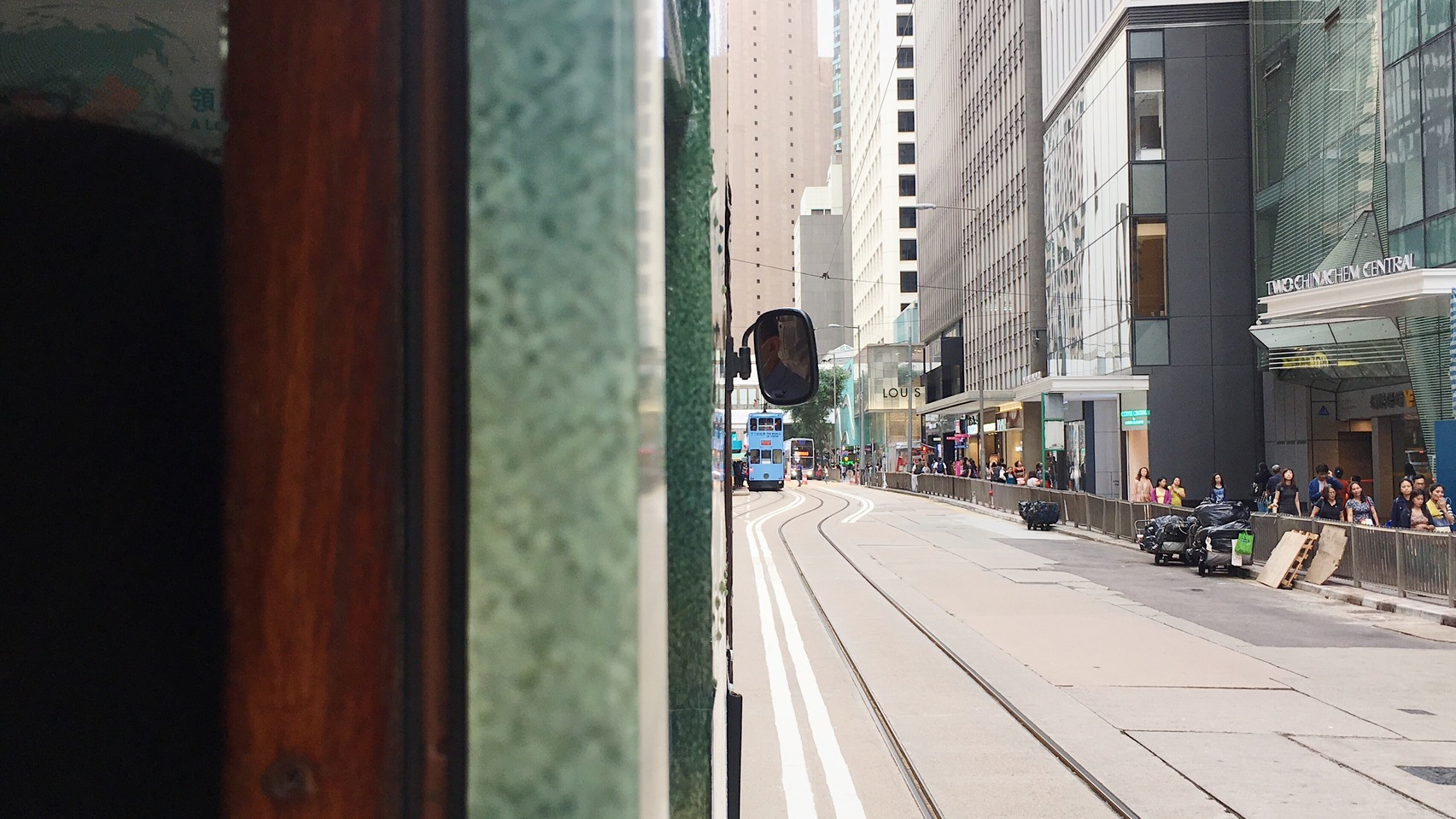 There are so much more to experience in Central, but we only had one day! Let me know which ones you've tried!