You can't go wrong with eating pizza and enjoying bottomless iced lemonade on a hot summer day.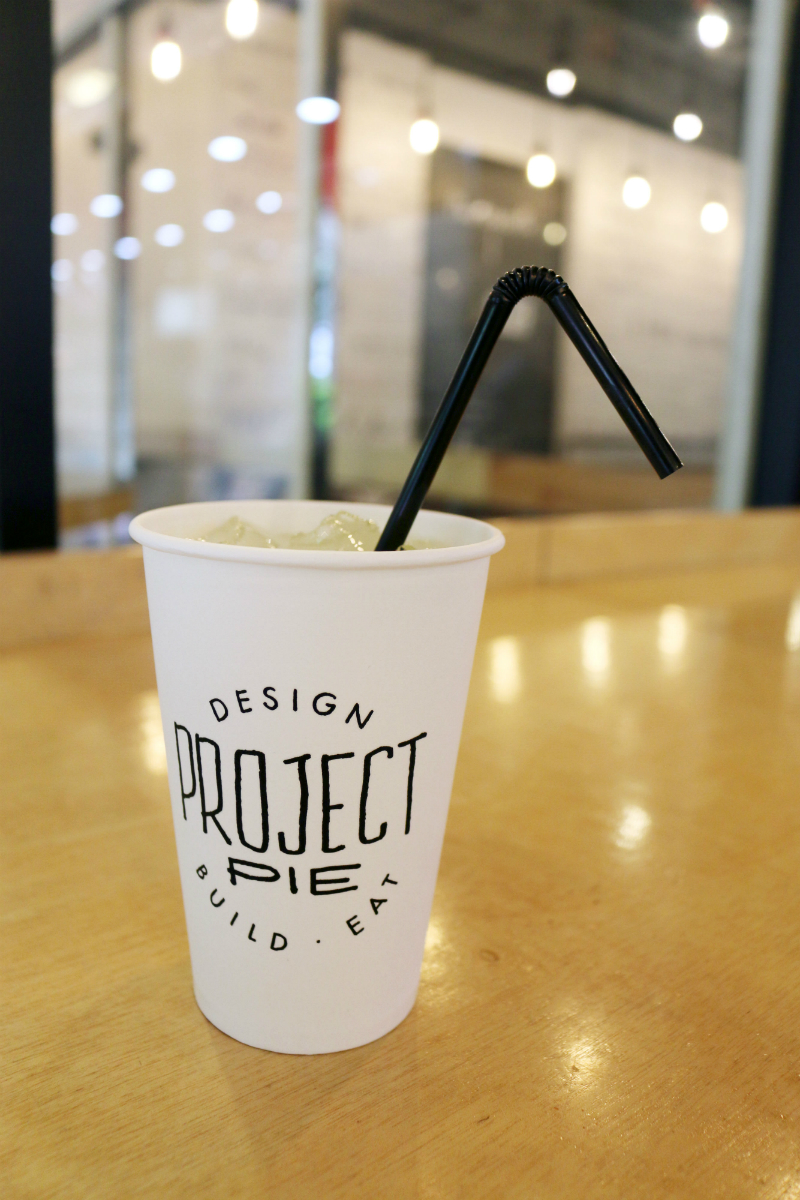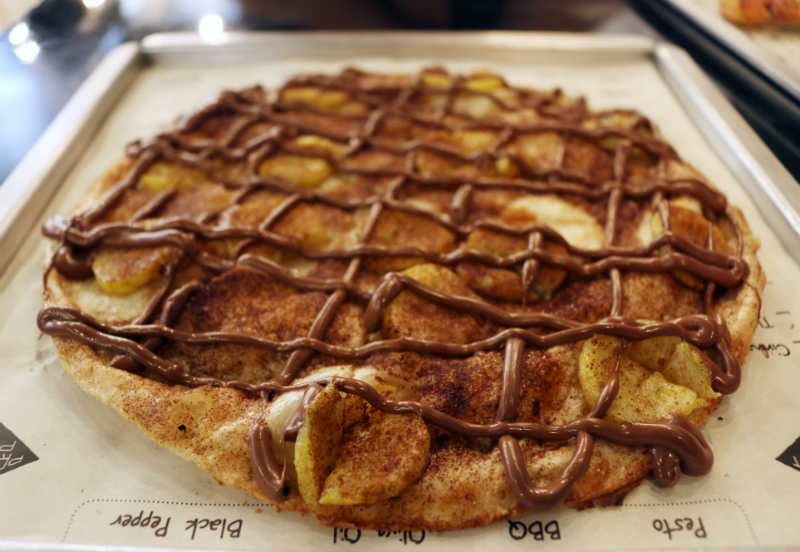 It was fun to be spontaneous again. My dear friend who went on a trip abroad came home a few weeks ago and invited me for lunch today. She asked me yesterday and I immediately said yes! Usually, we would hang out inside coffee shops. But, this time, we both agreed to eat at a lovely and creative pizza place called "Project Pie". It was my second time to try this restaurant and so far, I've had pleasant experiences in both branches (SM Megamall and Eastwood).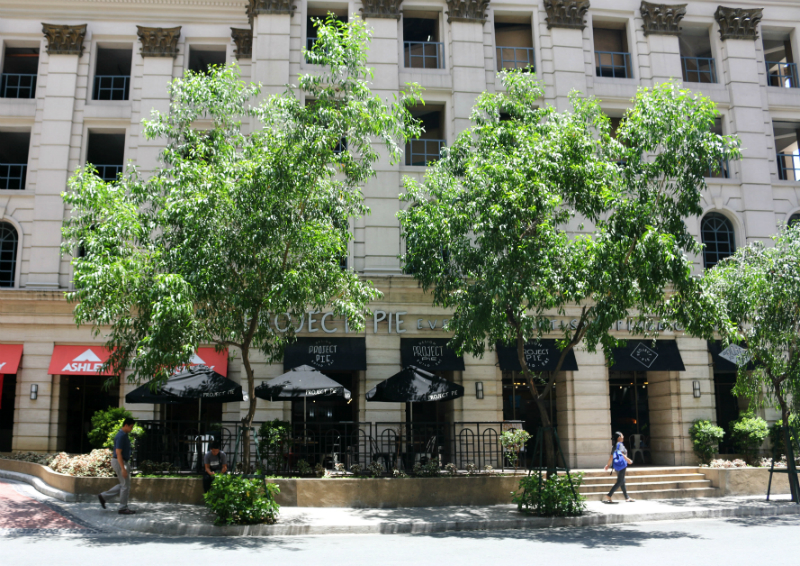 Project Pie offers two ways in ordering their pizza. We can either order by number (pre-set flavors) or build our own pizza by choosing the ingredients and sauce that we want. For our lunch today, my friend (Jessica) and I ordered one banana nutella pizza and one customized pizza which included mozzarella, parmesan, Italian sausage, bacon, basil, prosciutto, and garlic. It didn't take long before our hot pies were on our table. I think it took 10 minutes to bake each pie in the oven. Not bad!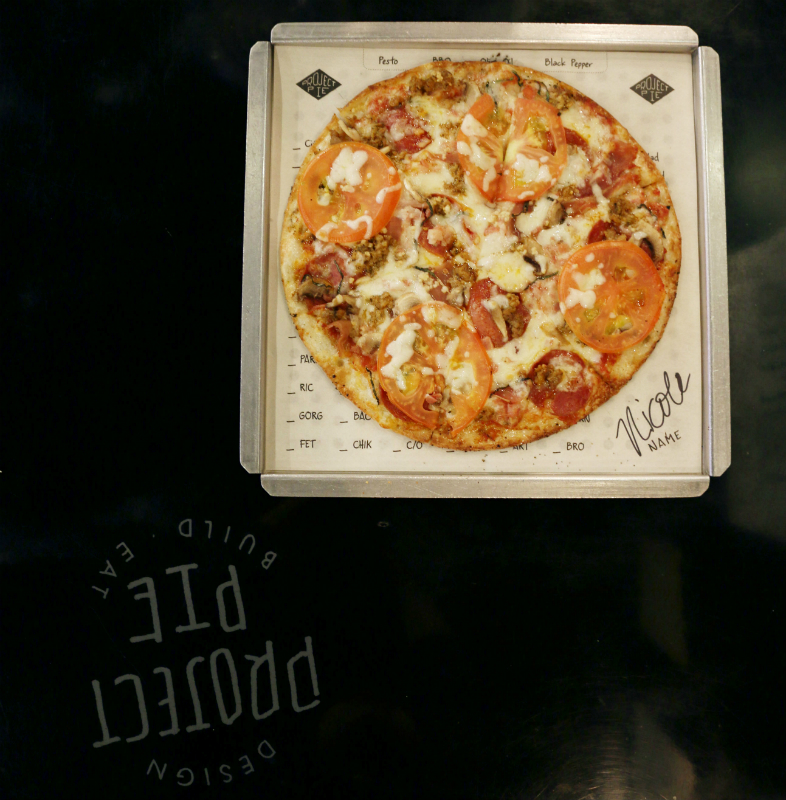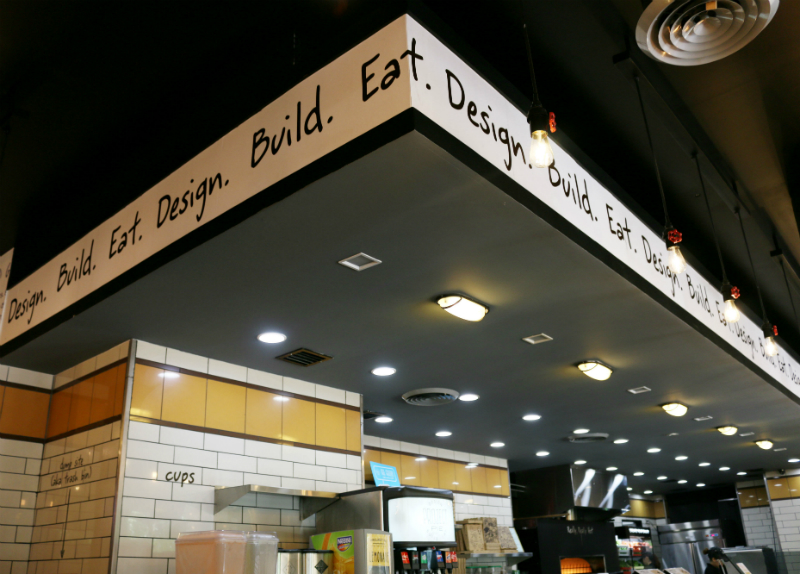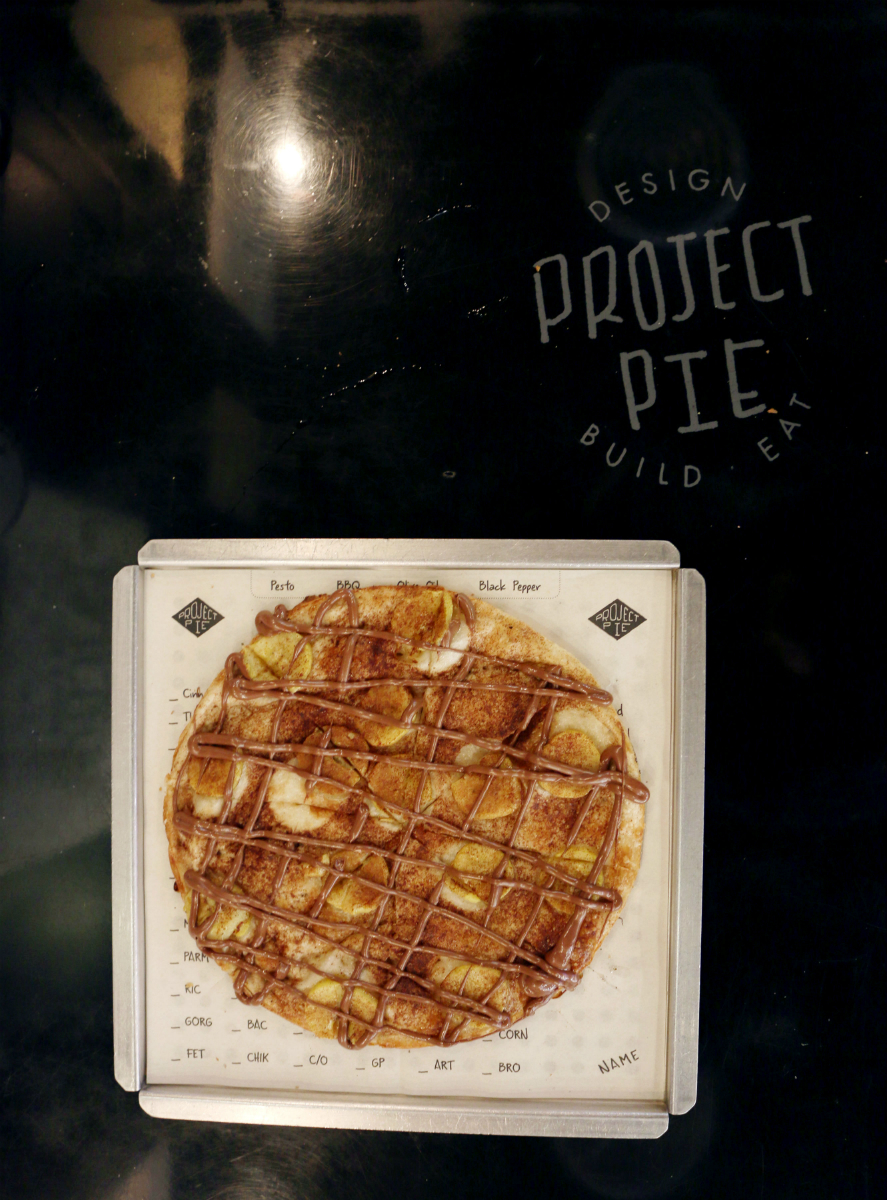 The pizza crust was thin, crisp, and chewy at the same time. It didn't taste like the usual Italian pizza dough, but it was still delicious. However, it would be nice if the pie was bigger especially since it was worth Php 285. Nonetheless, I did appreciate the ff: their use of fresh ingredients for the toppings, how the utensils and dispensers for the drinks were neatly arranged, and the friendly and accommodating crew members inside the store.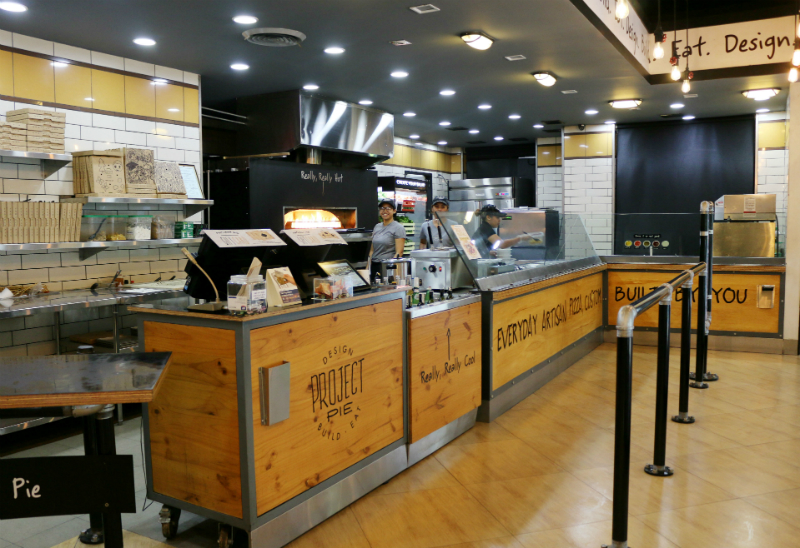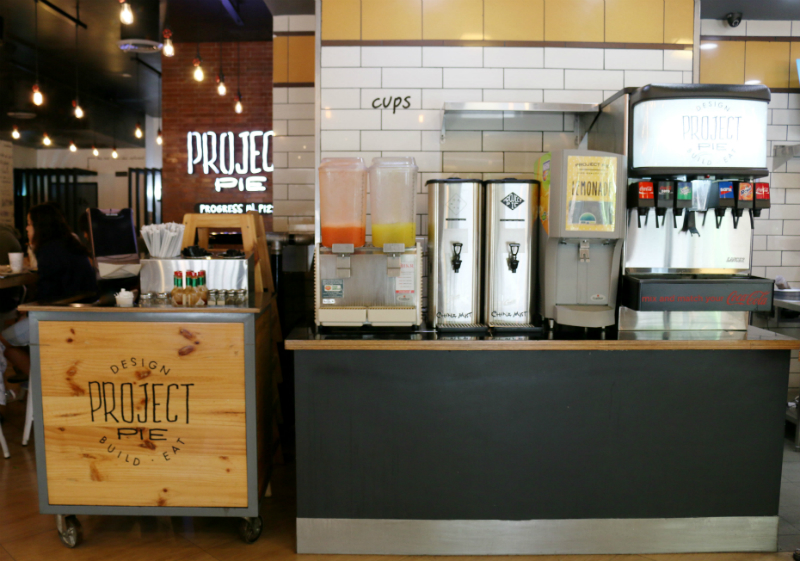 I think one of the strengths that Project Pie has is its drive to engage the customers. Even if their pies are a bit expensive, a lot of customers still line up for them! Personally, I think that the experience of seeing raw ingredients transform to delicious pizza pies in minutes makes it worthwhile. Not to mention, hearing your name being called by their staff as they present a freshly baked pie topped with your choice of meat, vegetables, and sizzling, melted cheese.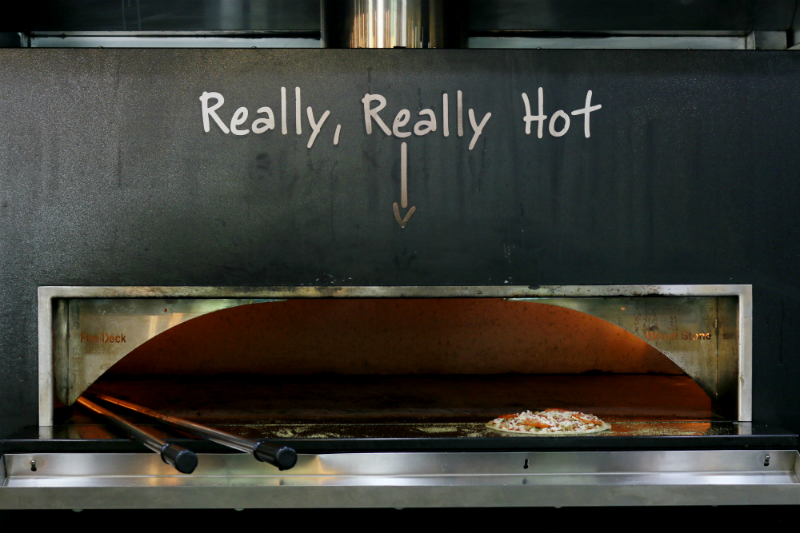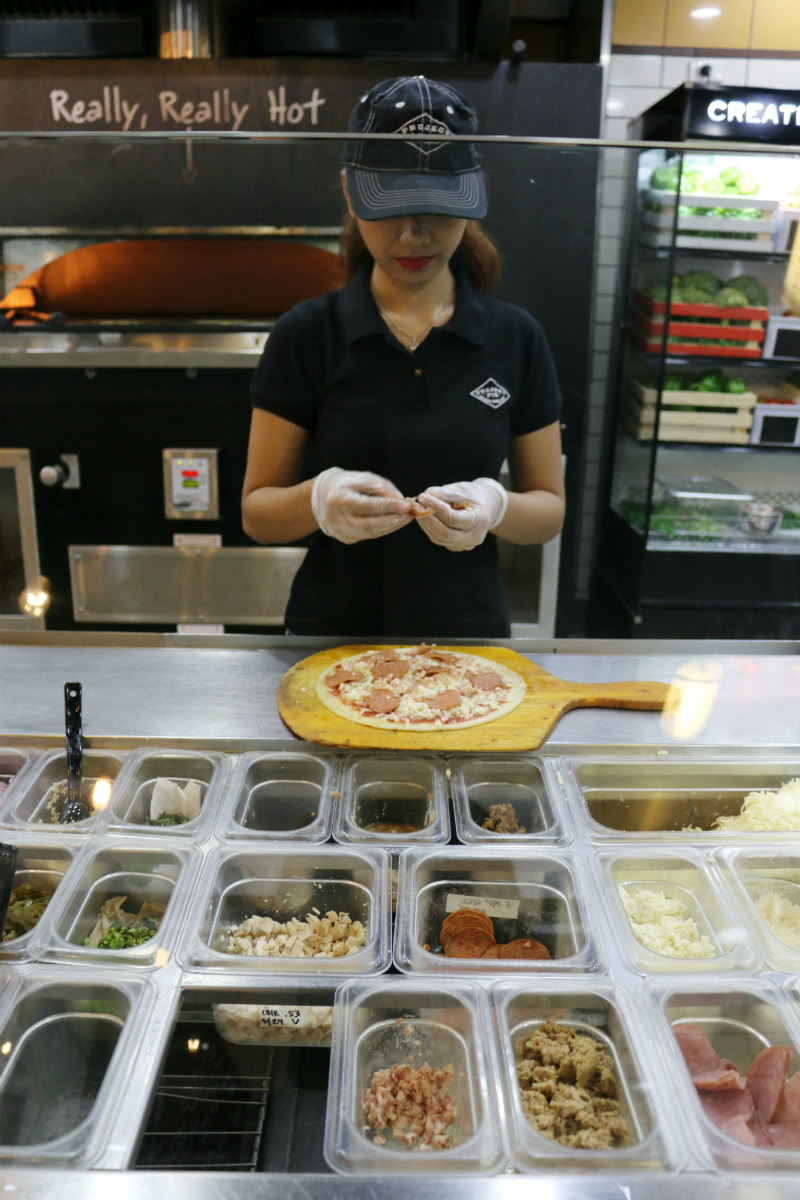 Somehow, it reminded me of my lunch date with Jessica. We could have just updated each other through SMS or online chat, but because we communicated in person and had our lunch and tour around Eastwood together, it had a nice impression on our friendship. Similar to what Project Pie does, there was a personal touch to our experiences today! While we were on our way home, I even found out something new about Jessica! She can also hear and sing harmonies! Woohoo! I love it!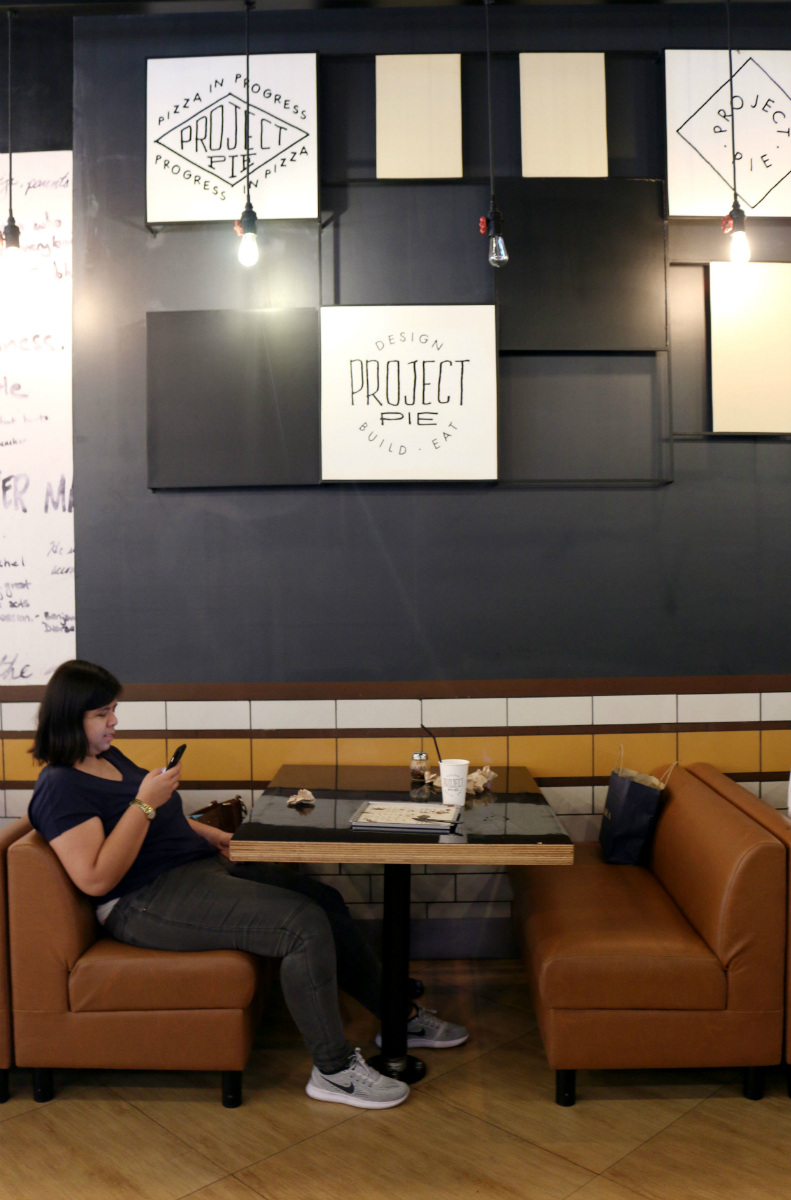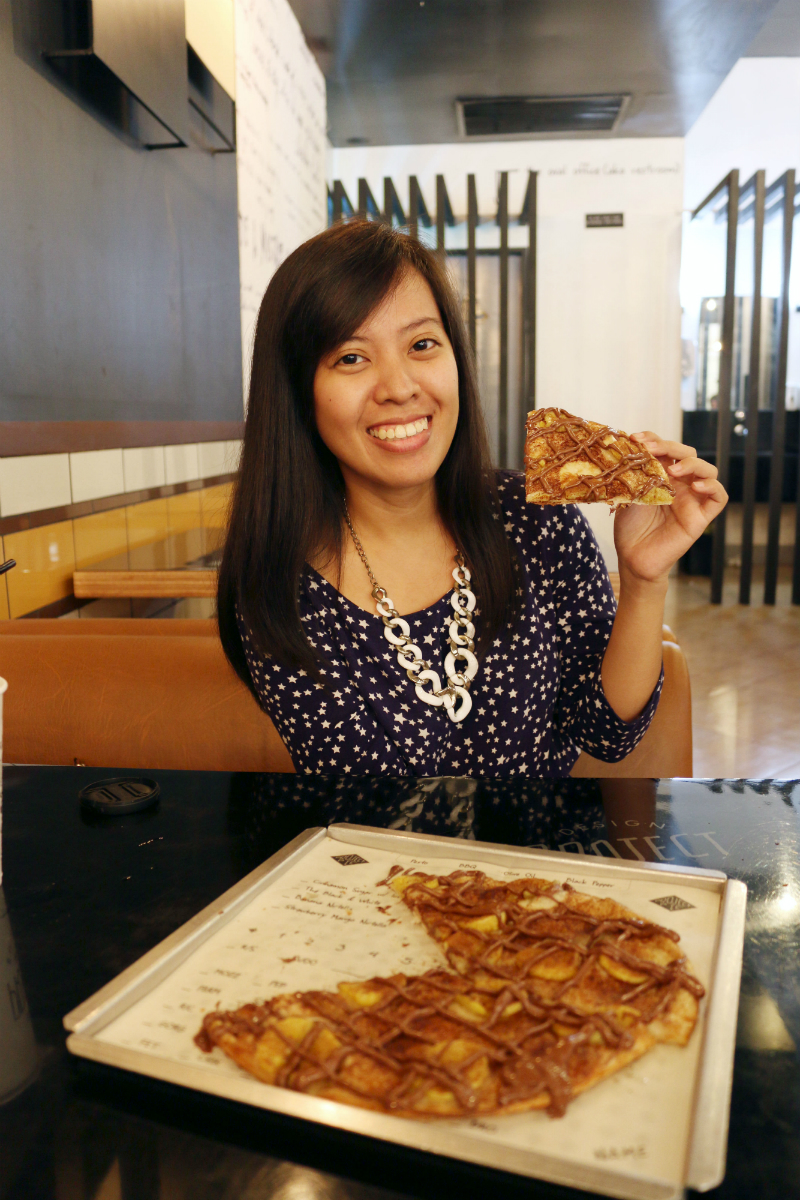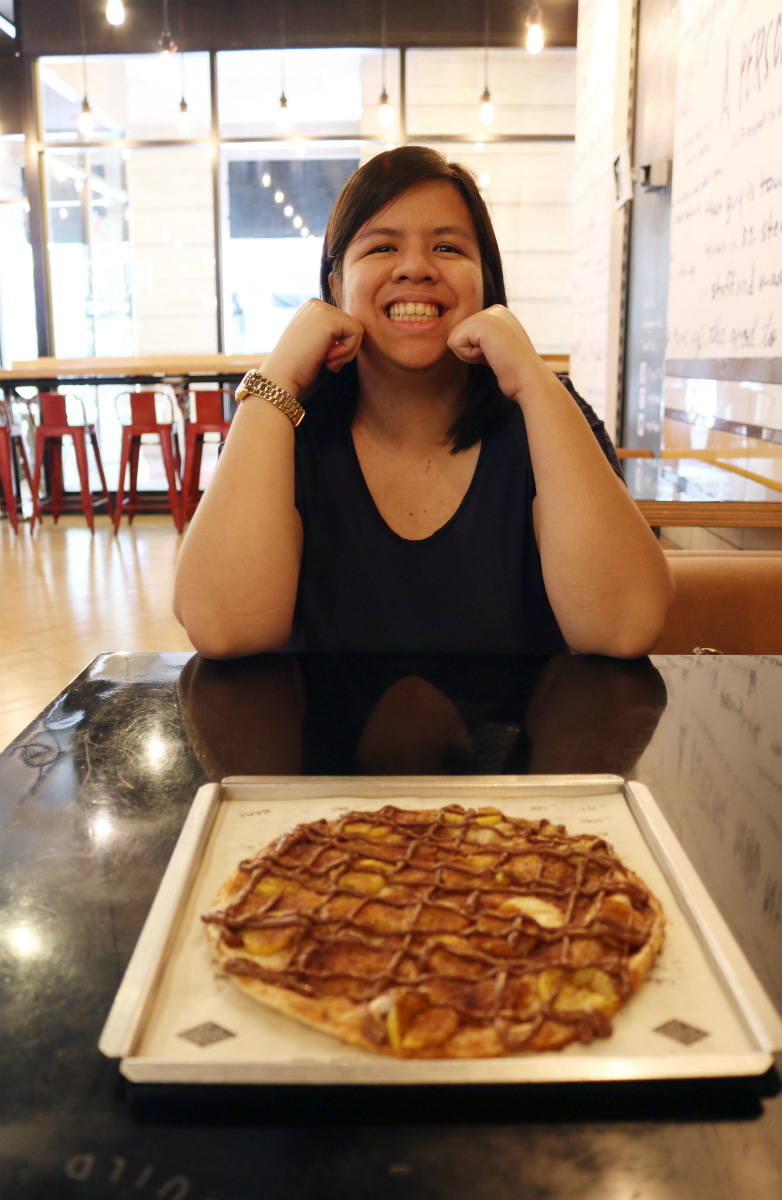 If you haven't tried Project Pie yet, I would suggest that you stop by and experience it at least once… or thrice! :P
PROJECT PIE MANILA
https://www.facebook.com/projectpiephilippines/