"You should get some sun, Nicole." This was the advice given to me by one of my colleagues after I told her that I still had colds. It's been three days already and although I think I am getting better, my voice still sounds funny and I still need to bring a lot of tissue wherever I go. While I was scrolling through my news feed yesterday, I saw a photo of one of our family friends which caught my attention. He took a selfie in front of sunflowers! Immediately, I knew that he was inside U.P. Diliman because they do have thousands of sunflowers near the oblation statue. It didn't take long before I had the idea to visit the place too. Surprisingly, when I asked my older brother if he could go with me today, he agreed!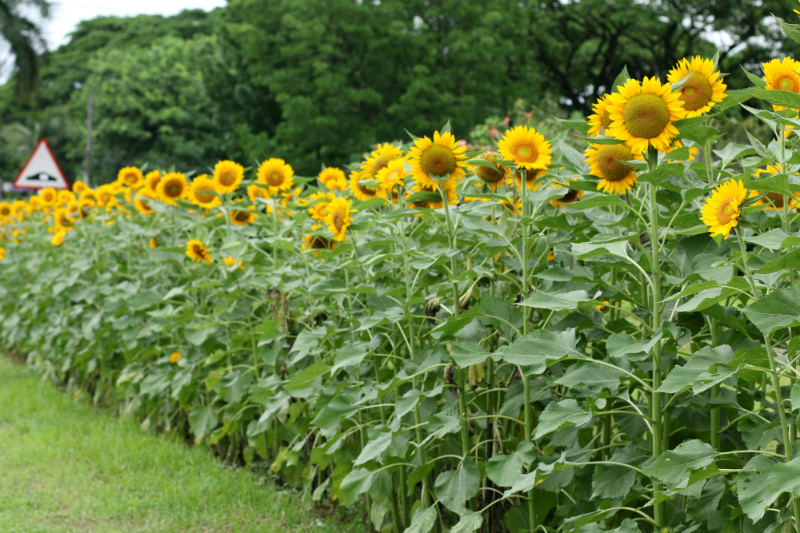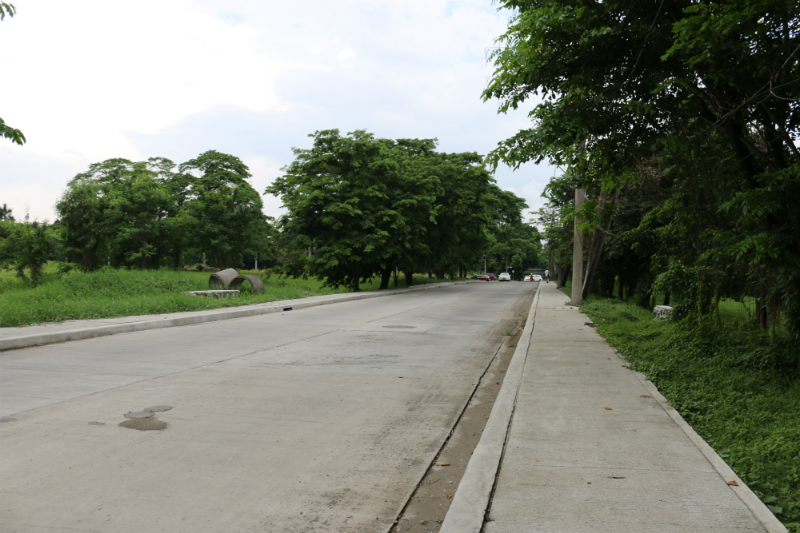 I rarely visit Quezon city because it's not near our home. So, I wanted to drive going to the University of the Philippines. It wasn't as difficult as I expected. By God's grace, we arrived before 3 pm and parked a few blocks from where the sunflowers were planted. On our way to the parking lot, I said "Wow" a couple of times as I quickly gazed on the rows of sunflowers. They looked tall, healthy, and beautiful. It was such a lovely sight! As soon as we parked, I grabbed my camera and brought a small bag with me and we walked more than a hundred meters towards the sunflowers.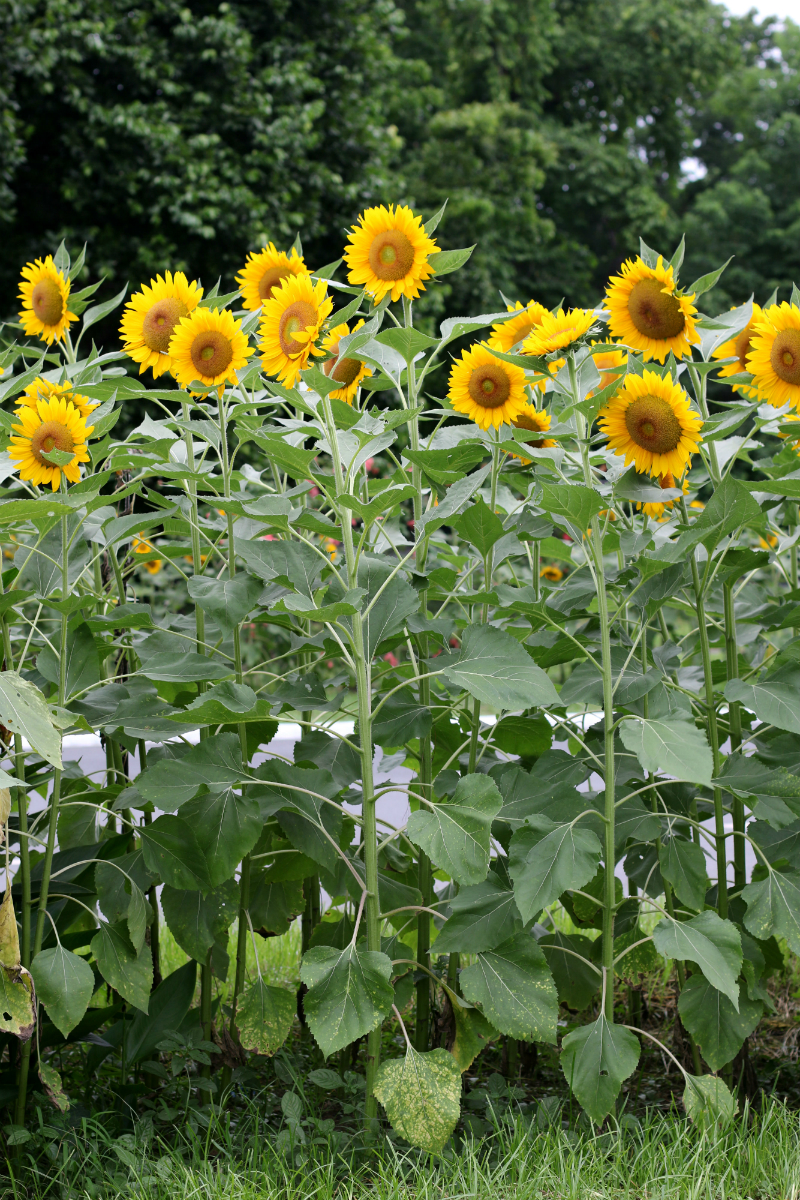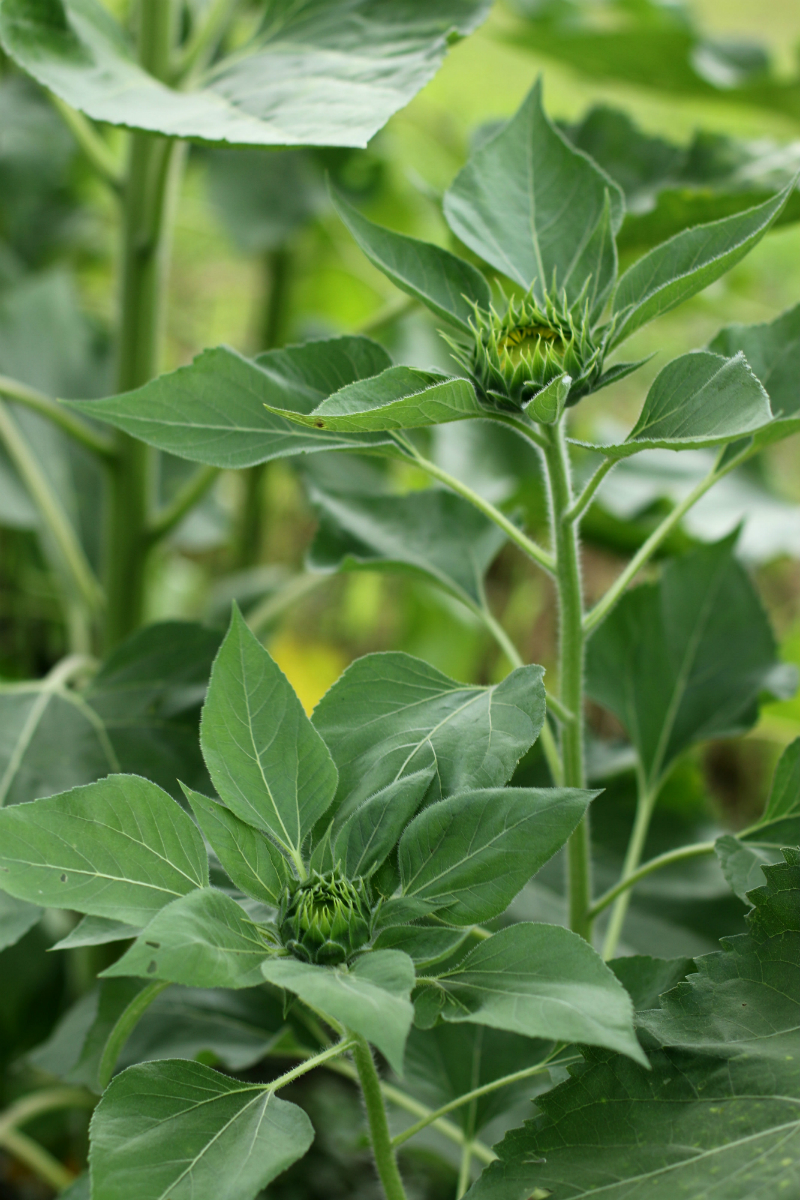 I really enjoyed my quick date with my older brother. While we were walking, I took photos of random things on the street and happily shouted "Yay! Kuya, we are spending Independence Day inside the University of the Philippines. I love it!" After maybe 5-8 minutes of walking, we finally saw the sunflowers up close. I could still remember how my eyes beamed with delight as I stared at the sunflowers one by one. Bees were everywhere! They transferred from one sunflower to another, but it didn't scare us at all. We were just amazed by how the sunflowers grew beautifully. (Side note: We bought Sunflower plants from Tagaytay months before and they didn't survive at home. Hahaha! So, looking at thousands of sunflowers really made us stand in awe.)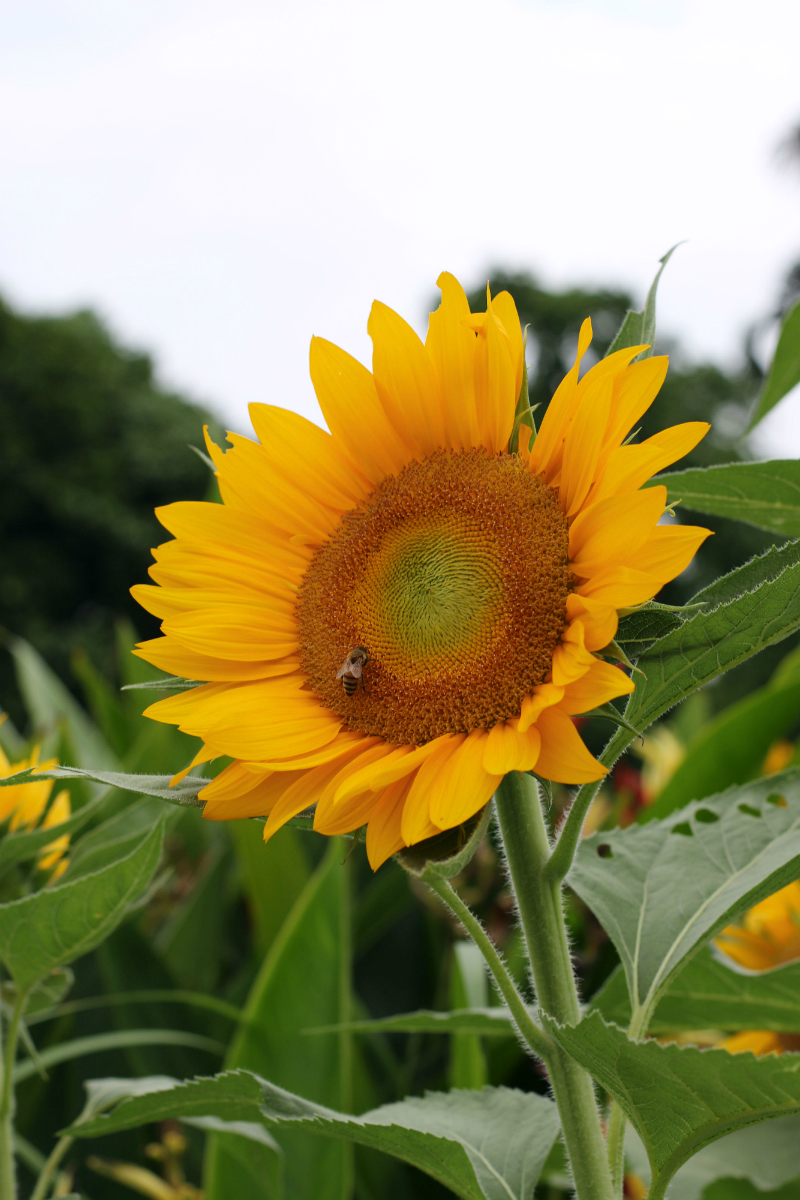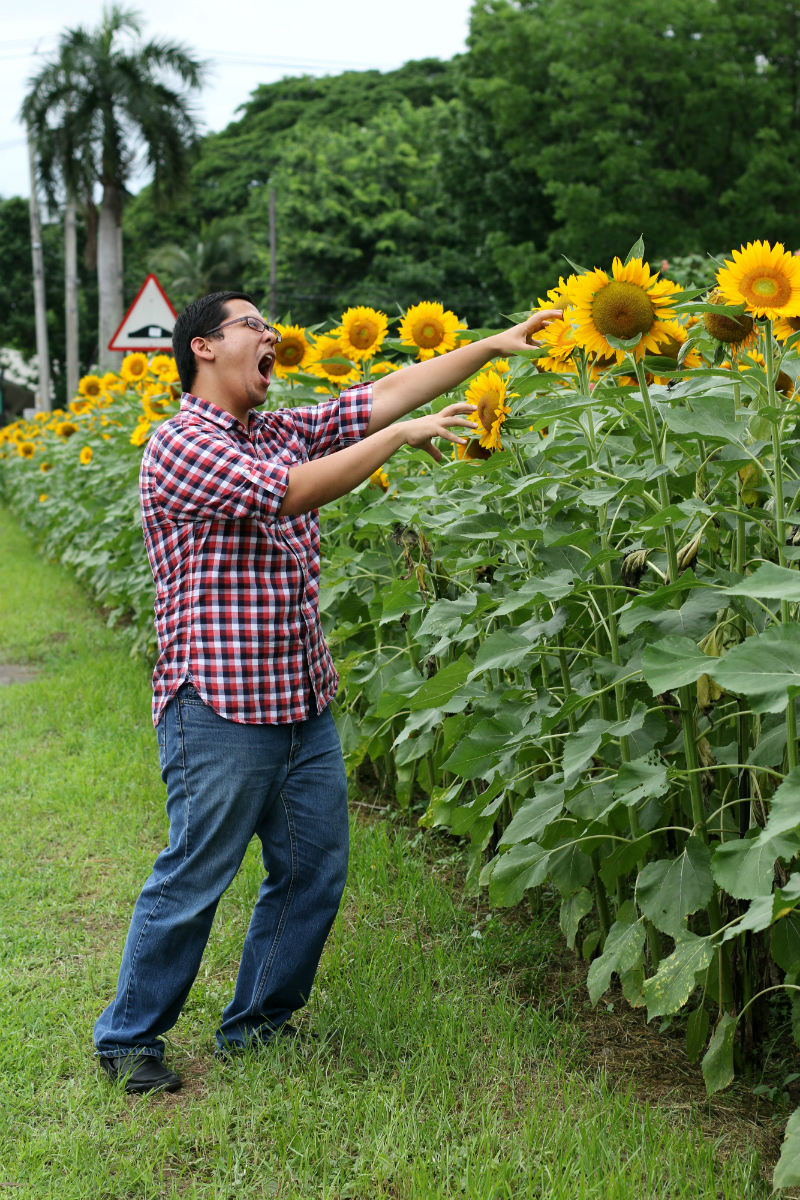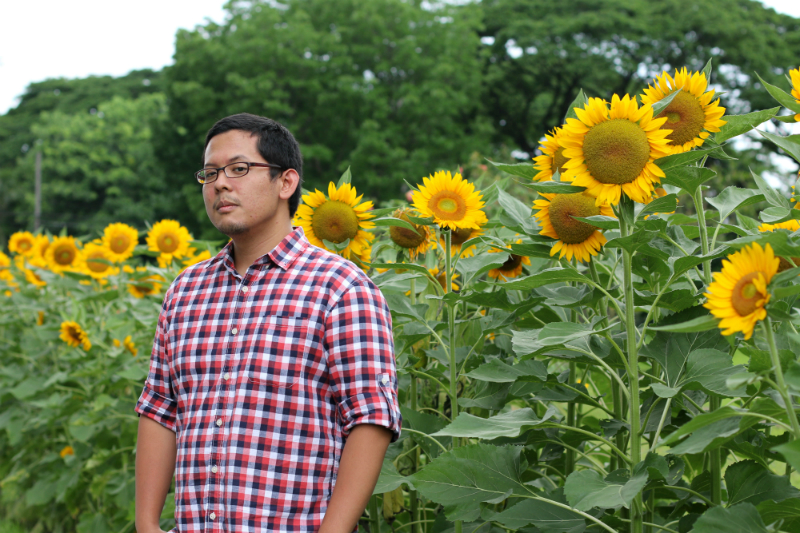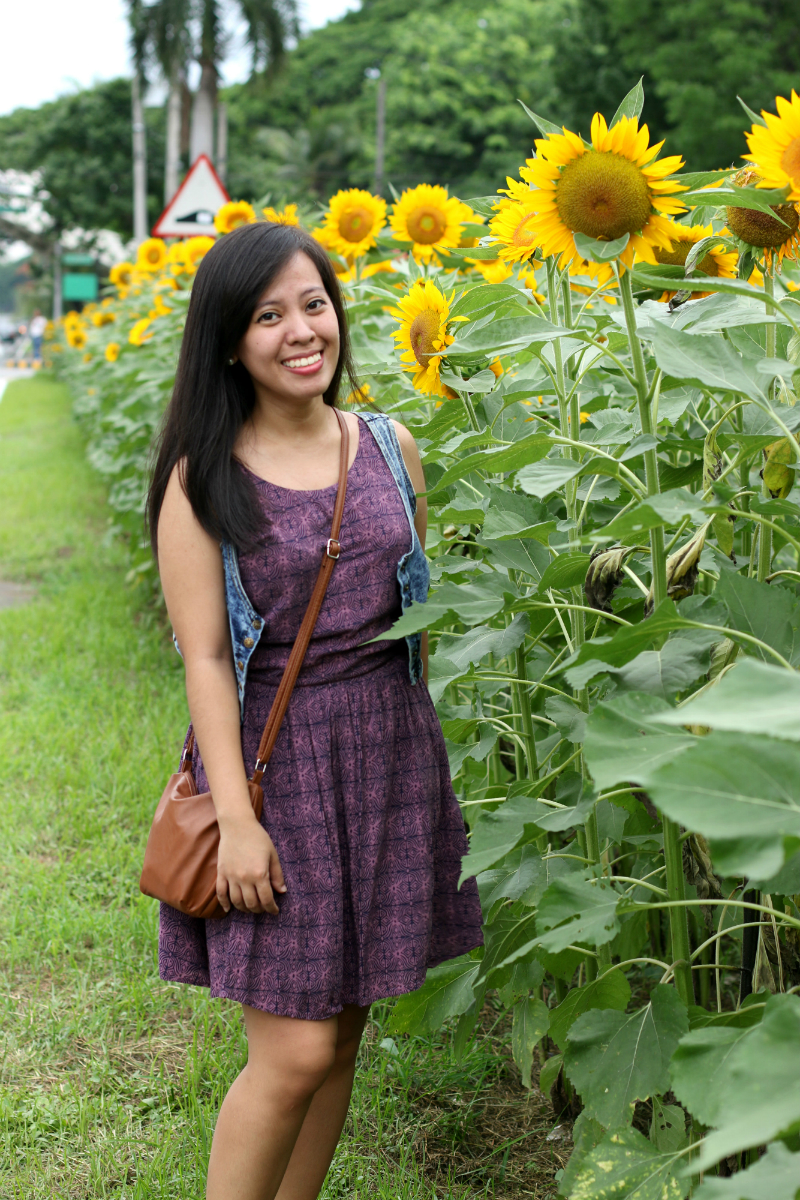 I took my time taking photos of the flowers, bees, and my brother. And he also took a lot of photos of me. Haha! It was such a fun and spontaneous activity! I think we stayed for 15-20 minutes in the area. After we took a couple of selfies with the Sunflowers behind us, we started to feel a soft drizzle of rain. We looked up and saw a dark cloud over us but we didn't think it would rain that hard. Haha. Unfortunately, it did. For the next five minutes, we ran like crazy and stayed under a huge tree with branches sticking out. We just laughed at the random and heavy pour of rain, but we were very grateful too because we had the privilege of quickly touring the place and taking photos while the sun was still out.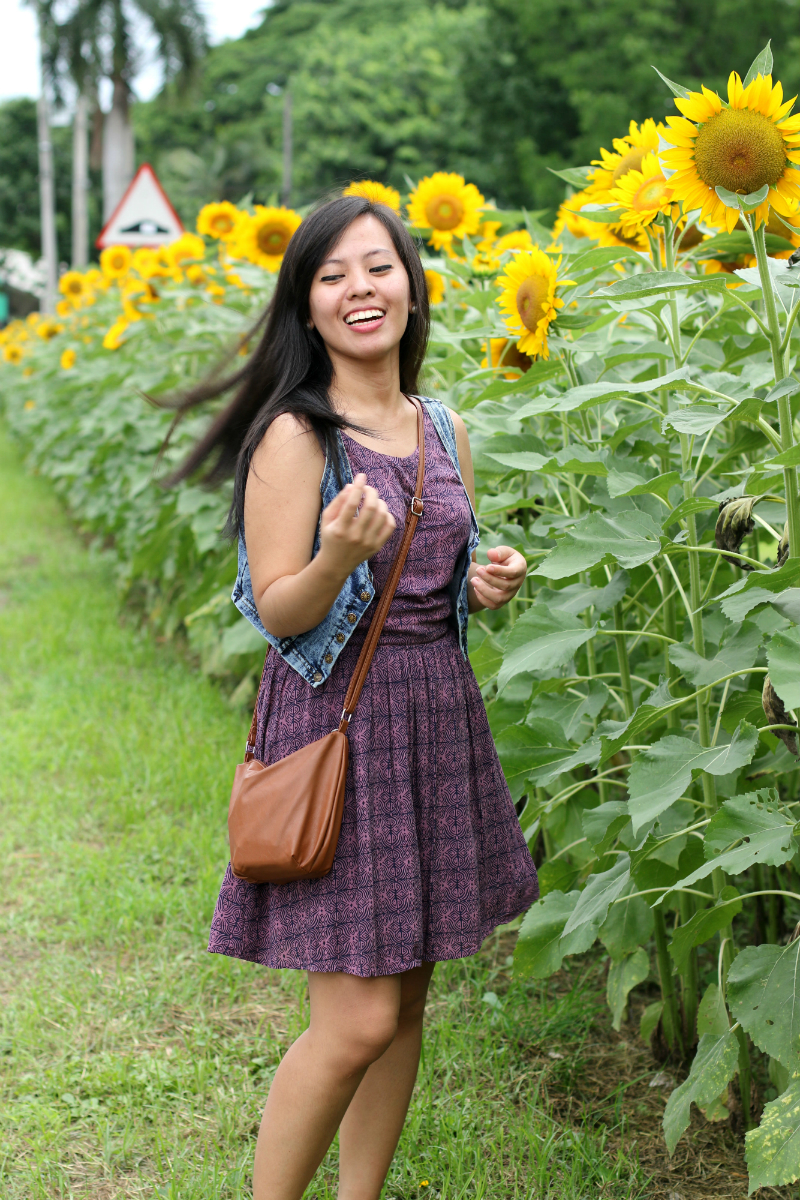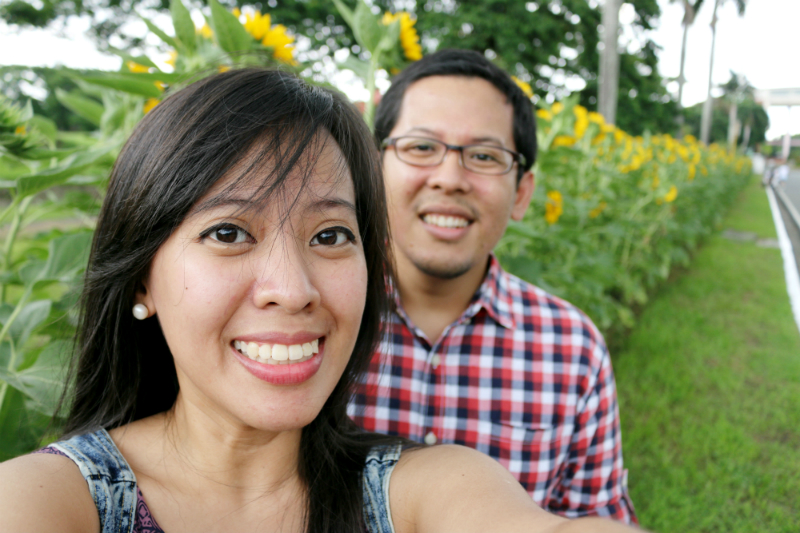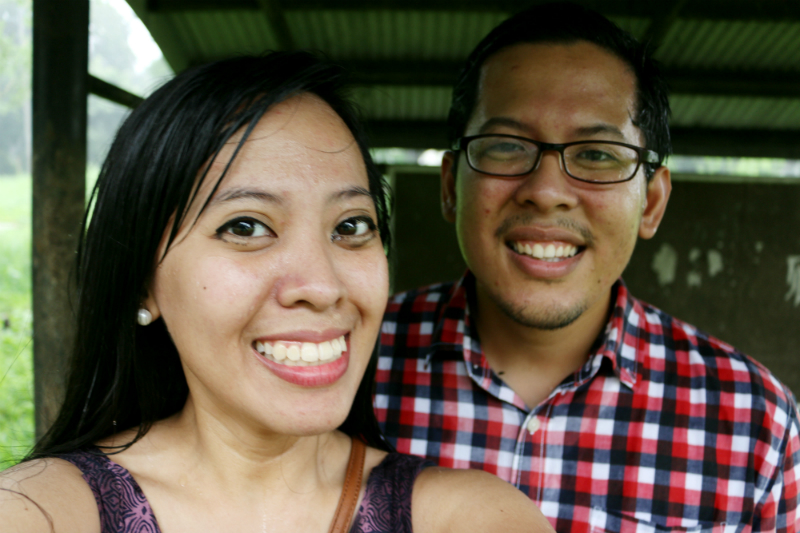 I kept laughing and telling my brother how cool the experience was and how amazing and gracious God was! I remembered my prayer on our way to U.P. Diliman and I asked God to protect us and allow us to see and enjoy the Sunflowers. It was a simple prayer from my heart and by God's grace, He answered it. It was a humbling moment for me because we planned to go to the place by 12 noon. But, because I was late, we left at around 2 pm already. Despite this, He still gave us enough time to have fun and take photos inside U.P. before we got drenched in the rain.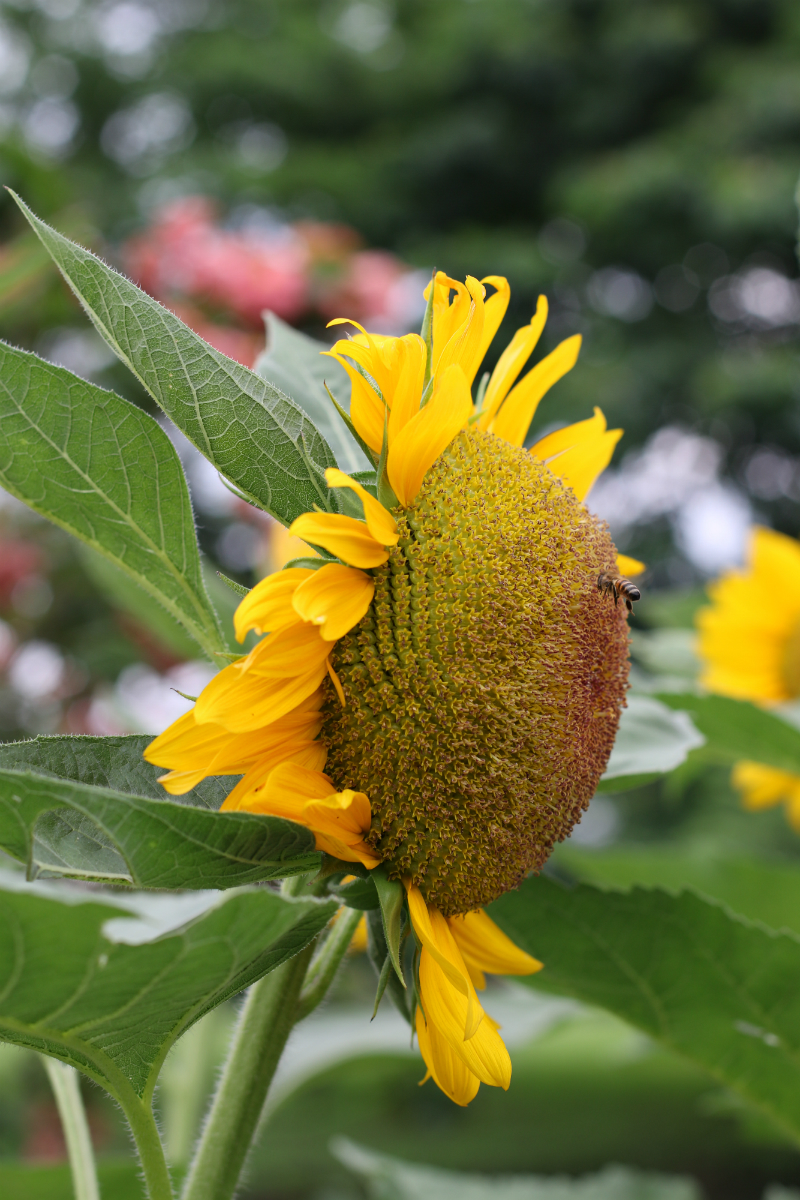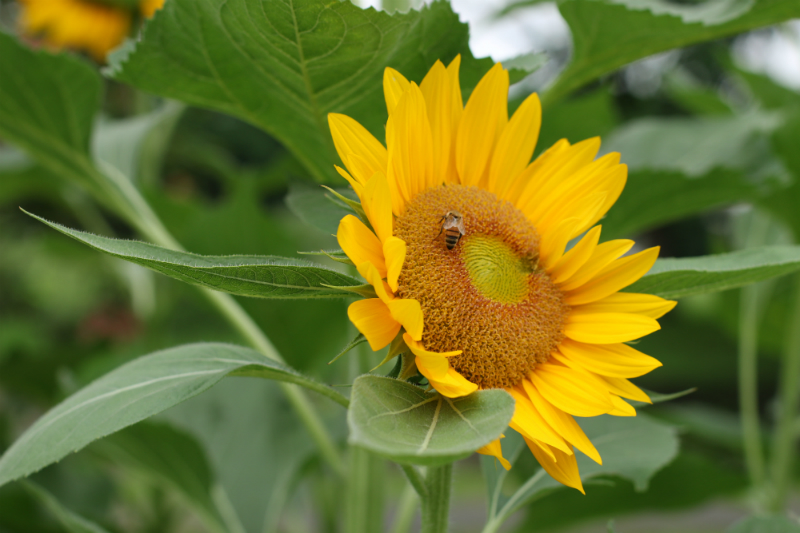 God really is amazing. To be honest, I would have enjoyed walking, running, and dancing in the rain. But, I had a camera with me, so for obvious reasons, I couldn't. Haha. Nonetheless, it was a very memorable experience for me and my brother. We eventually took a taxi to the parking lot and we went home safely.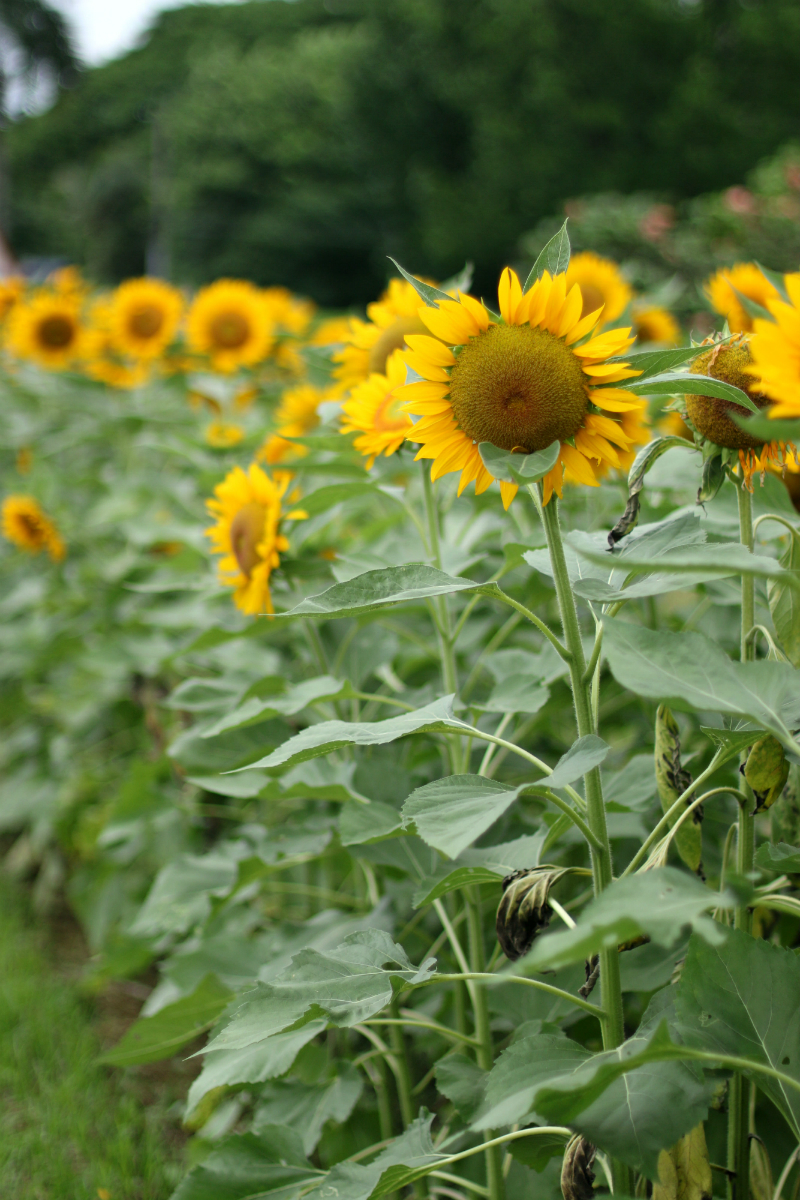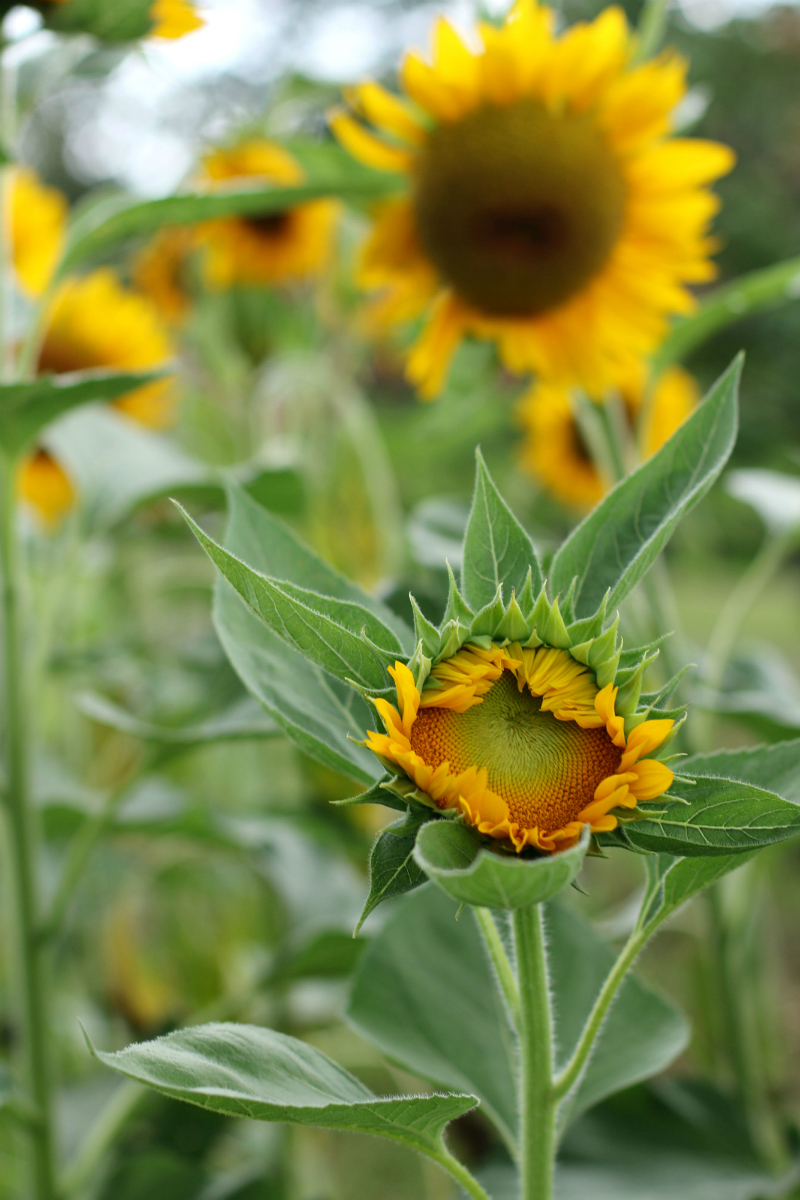 I sincerely believe that God knows what is best for us no matter what situation we are in. For me, although I think it might not help my colds, the rain at the end of our activity was a bonus because I love rain! He not only allowed me to enjoy the sun and sunflowers this afternoon. But, He literally refreshed us with rain! What a way to celebrate Independence Day! Thank You, Lord.
The Lord is my shepherd, I lack nothing.
He makes me lie down in green pastures,
he leads me beside quiet waters,
he refreshes my soul.
He guides me along the right paths
for his name's sake.
[Psalm 23:1-3]
I'm not sure how long the Sunflowers will be there at U.P. But, if you can, I'd encourage you to drop by and enjoy the view.