Whenever our family would watch Junior Masterchef Australia, our jaws would drop every time a contestant would make the assigned dish. It was amazing to see how, even at a young age, each 'chefling' would finish well and produce excellent food. When the kids were assigned to make pasta, Anna, one of the hosts, said "Nothing beats fresh, homemade pasta. Once you taste fresh pasta, there's no turning back." I was intrigued by her statement and this actually led me to get my own pasta machine. By God's grace, I attempted to make my very own homemade pasta.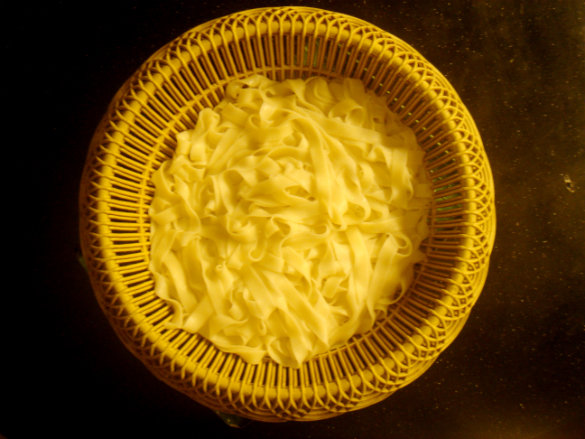 Making homemade pasta involves these activities: kneading, resting, stretching, cutting, and cooking. When I was preparing myself for the process, I was thinking: "Really? There's no turning back? This looks more complicated than just cooking ready-made pasta. Hahaha." Little did I know, God was preparing my heart for something more interesting than learning how to make homemade pasta dough.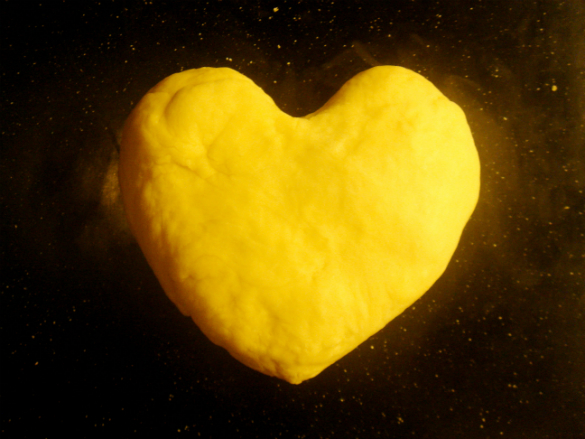 KNEADING THE DOUGH
I pressed the dough down and squished it continuously (for 8 to 10 minutes) until it had a smooth texture. Kneading the dough produces gluten which gives elasticity to it – this helps the cook stretch the dough and eventually make it into pasta.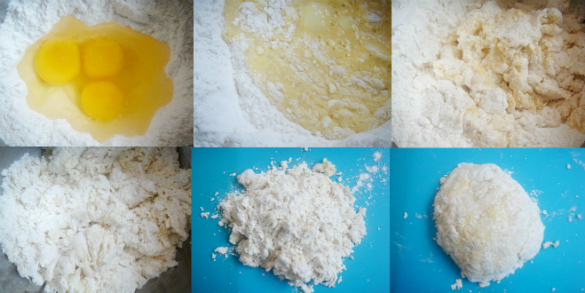 While kneading, it seemed like I was giving the dough a really hard time because of all the punches and presses that I did. And for some reason, this made me think about the moments in my life when I would experience painful, uncomfortable, and seemingly unbearable situations; those times when I'd just feel so defeated and discouraged because of the 'punches and presses' in my life.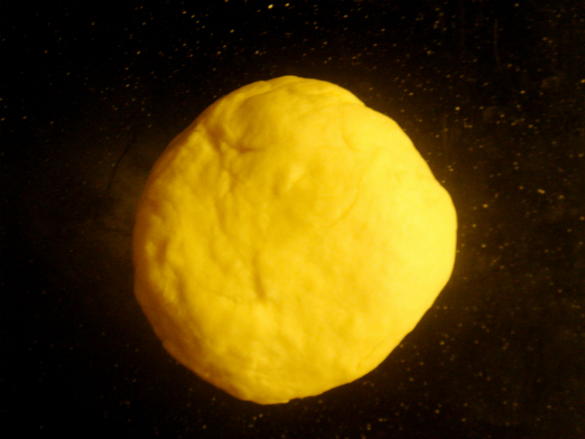 However, God made me realize that the cook kneads the homemade pasta dough for a special purpose (to make pasta noodles). In the same way, God allows things to happen to us for a special purpose. When they happen, we may not always know why, but they certainly are opportunities for us to trust in God.
It says in James 1:2-4:
Consider it pure joy, my brothers, whenever you face trials of many kinds, because you know that the testing of your faith develops perseverance. Perseverance must finish its work so that you may be mature and complete, not lacking anything.
LETTING THE DOUGH REST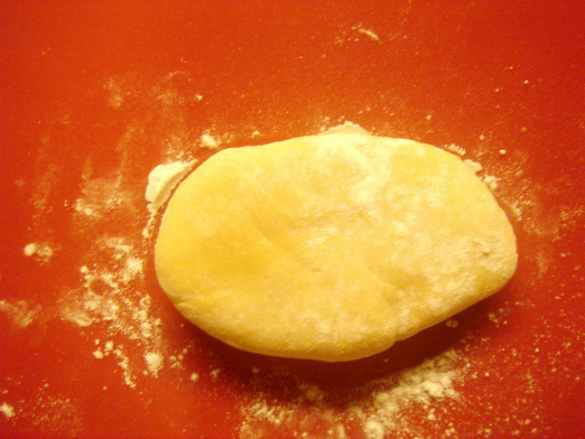 I then sprinkled the dough with flour and covered it with cling wrap for about an hour (this prevents dryness and it allows the dough to rest). This is a crucial step because when you try to stretch dough which didn't have enough time to rest, it will just shrink back – making it hard for the cook to get a stretched, thin dough.
In the same way, this step reminded me of how crucial it is to rest on who God is and not to worry about my painful and uncomfortable situations.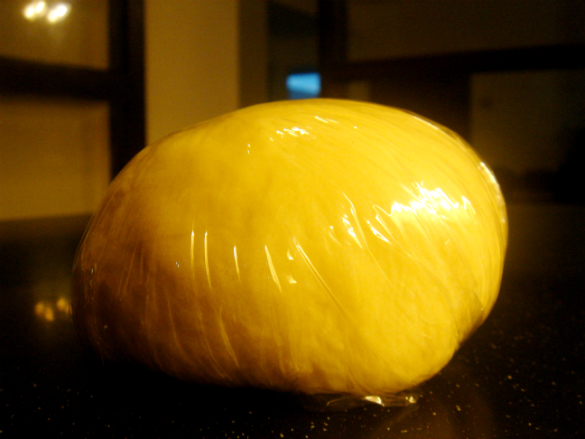 Just like the dough that isn't rested, when my heart and mind are not rested in God, I can easily "shrink back" to panicking, worrying, complaining, and losing the joy and hope that I have in God.
 "Find rest my soul in Christ alone, know His power in quietness and trust. When the oceans rise and thunders roar, I will soar with you above the storm. Father, you are king over the flood, I will be still and know you are God." -Hillsong
"My soul finds rest in God alone; my salvation comes from him. He alone is my rock and my salvation; he is my fortress, I will never be shaken." -Psalm 62:1-2
STRETCHING THE DOUGH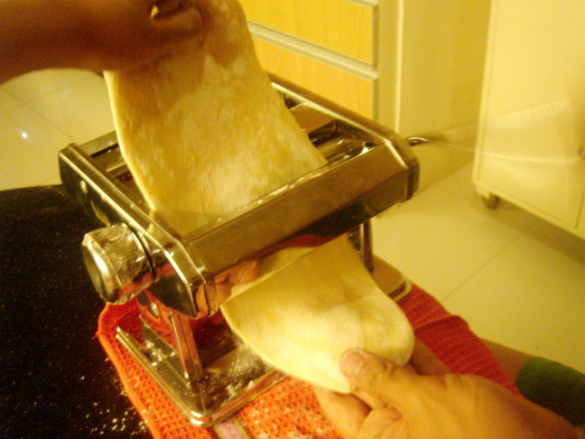 My younger brother, Gabo, helped me stretch the dough using the pasta machine. We placed ¼ of the whole dough into the machine and rolled it out 5 times (adjusting the machine each time to make the dough thinner).
It was amazing to see how a small piece of the homemade pasta dough could be stretched long and be used to make a lot of noodles. God encouraged me through this and reminded me that He is also able to use us and bring out the best in us, even during the times when we experience pain and constantly face uncertainties.
It says in Romans 8:28
"And we know that in all things God works for the good of those who love him, who have been called according to his purpose."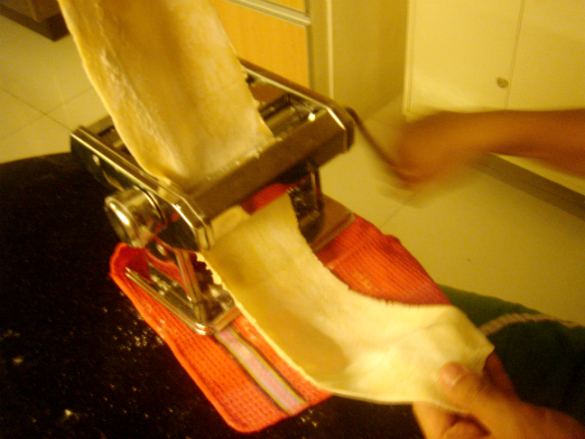 There was also a time when a part of the rolled dough was sliding away and moving to the side of the machine while it was being rolled. This resulted in a crooked and uneven thin pasta dough. And although I had to exert extra effort, I still decided to take the messed up pasta dough, mold it and roll it out again using the machine. I did that because I knew it was worth it; I had a purpose for it.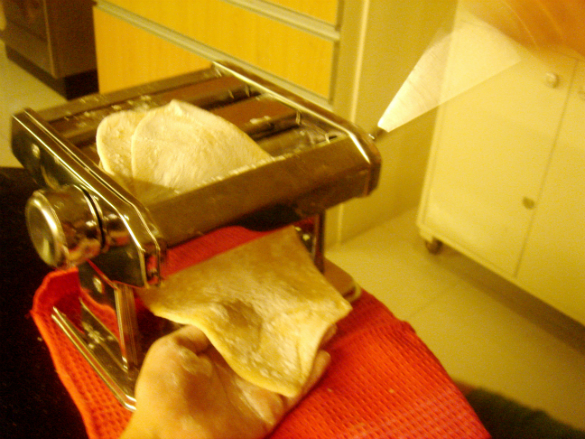 Similarly, God showed me that even if I make mistakes or sometimes, am stubborn like the dough, He still would graciously pick me up, mold me, and stretch me to become the person that He wants me to be. This encourages me even more to constantly humble myself before God and seek Him in my life. By His grace, He works in our lives; He meets us where we are; and He uses what He has given us for His will and glory.
"…But he said to me, "My grace is sufficient for you, for my power is made perfect in weakness." Therefore I will boast all the more gladly of my weaknesses, so that the power of Christ may rest upon me." -2 Corinthians 12:8-9
CUTTING AND COOKING

After making the dough thin enough, I then used the pasta machine to cut the pasta dough. After letting it dry for a few minutes, I cooked and served the noodles with tomato sauce and meatballs.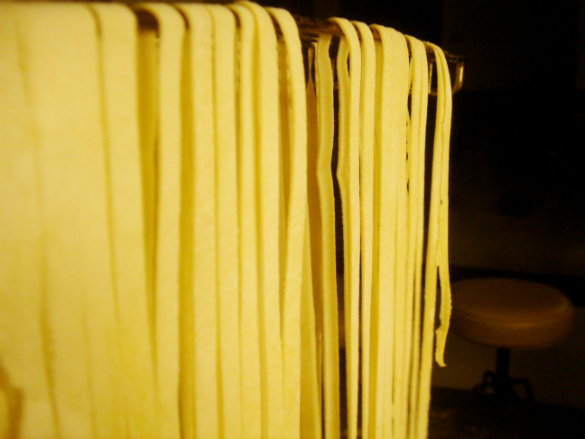 Looking back, I realized that in spite of the challenging tasks and discouragements, the cheflings in the Junior Masterchef Australia finished well; they tried their best to prepare the food; and they persevered until the end with the help of the gracious masterchefs who were by their side.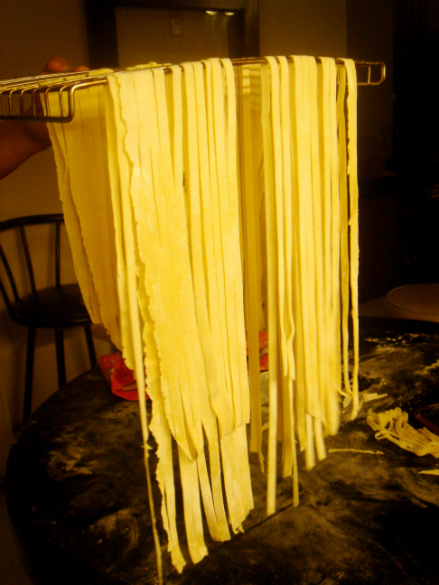 In the same way, whether or not we experience pain, uncertainties, and challenges in life; I've learned that we must choose to trust in God and follow Him even during times when we are being stretched by Him. We must also choose to give Him the best that we can wherever he places us (at home, in school, at work, etc.). Just like the masterchefs, I am reminded that our God is a gracious God and He is more than willing to help us finish well for His glory.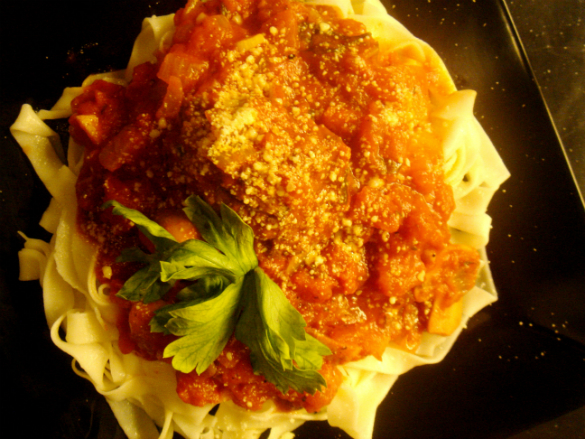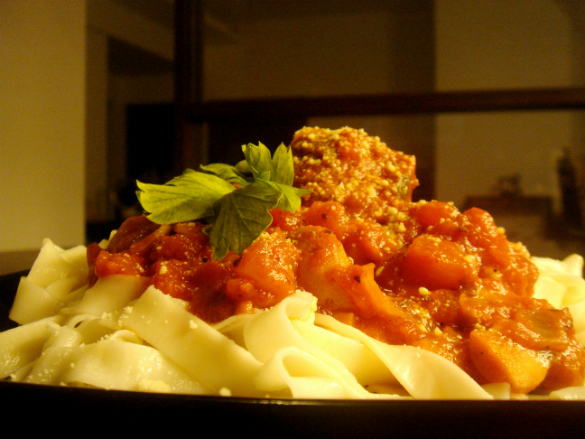 It's really important to not give up ever, and I'm really glad that I did not give up. – Nick Lieurance (Junior Masterchef Australia Season 1 Top 8)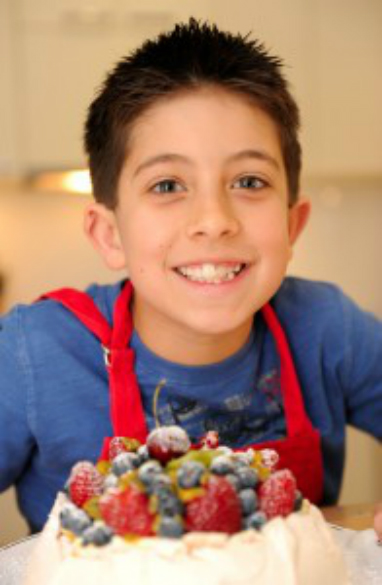 Hang in there, friend. Even though it's tough, don't you ever give up. Finish well by the grace of God. He loves us so much. :)
RECIPE for the SAUCE: Spaghetti and Meatballs by Ina Garten
RECIPE for the PASTA DOUGH: 3 eggs and 2 cups of all-purpose flour
Thanks to Kuya for helping me edit (hehe); Gabo for helping me make the dough (Gotta love brothers!); Mom for the ingredients :D; and of course, God, for Your grace, for being so awesome and encouraging. :)
*Other posts that include homemade dough:
1. Pizza (Thank God I Got Stuck) – https://encouragingtreats.com/god-stuck/
2. Pretzels (Pretzels & Passions) – https://encouragingtreats.com/pretzels-passions/
Encourage yourself one treat at a time. :)