Ever since I was a kid, I've always imagined myself getting married, having kids, and sharing my interests such as gardening, cooking, baking, and the Bible with them. However, after graduating from college, this desire seemed to fade away. I didn't think or pray about it for years. For some reason, I was enjoying being single and exploring my different hobbies even after celebrating my 25th birthday two years ago. But recently, I noticed that my relatives and friends started getting engaged and married. Unexpectedly, the dreaded day finally came — The day when I started to entertain and believe in lies.
If you know me, you'll agree when I say that I am very much aware of the security that we have in Christ. I've listened to countless messages and read a good number of books on being single and on Godly dating. I've spent time with God's word too, where I learned about how Jesus is more than enough for us. I've also received counsel from some of my mentors and accountability partners. But, I wasn't careful with my heart and it wasn't fully surrendered to the Lord, contrary to what I thought. Because of this, I ended up nurturing the lies of the enemy in my head.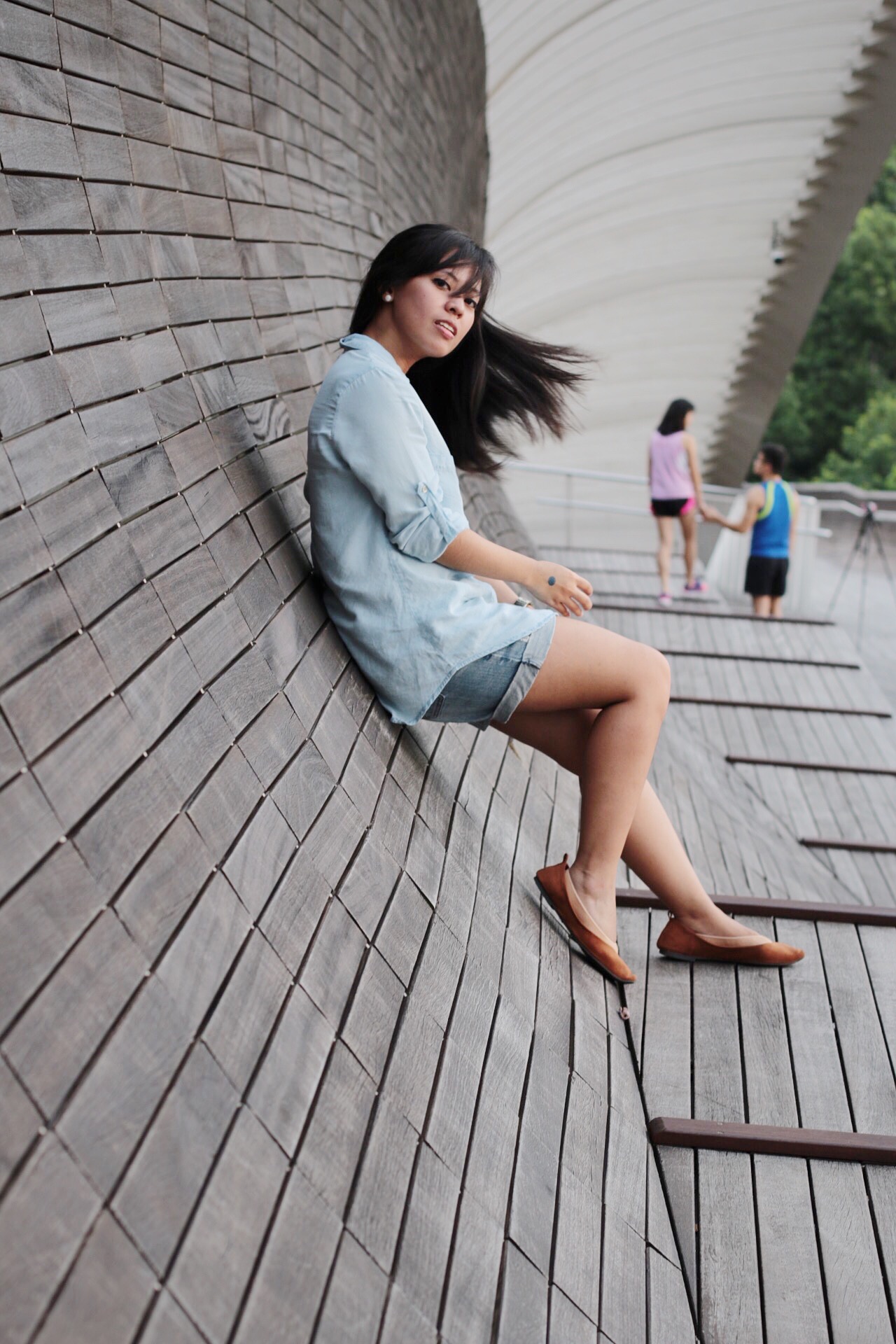 Throughout the past months and years, I've heard people casually tell me the ff. statements:
"Your standards are too high. You'll never find a guy like that."
"What?? You still don't have a boyfriend? Since birth??"
"How about your siblings? They still don't have partners? Why???"
"When are you going to have a boyfriend? How old are you now? Ohh, okay. You still have time."
"I never want to be single. Ugh!"
"I hope you'll have a boyfriend already. It feels so great to be in love and to have someone love you and cherish you."
"Your parents are getting old. Hurry up and get married so you guys can give them grandkids already."
…and the list goes on.
Usually, I would respond with a polite laugh and comment. But, what they didn't know was how I'd come home feeling defeated, unwanted, and unloved after hearing their comments every single time. But, by God's grace, He has developed a natural desire for writing in me, so, I immediately open up my heart to Him each time I struggle with this and remind myself of His truths. He has also surrounded me with a few accountability partners who help rebuke and encourage me as I struggle.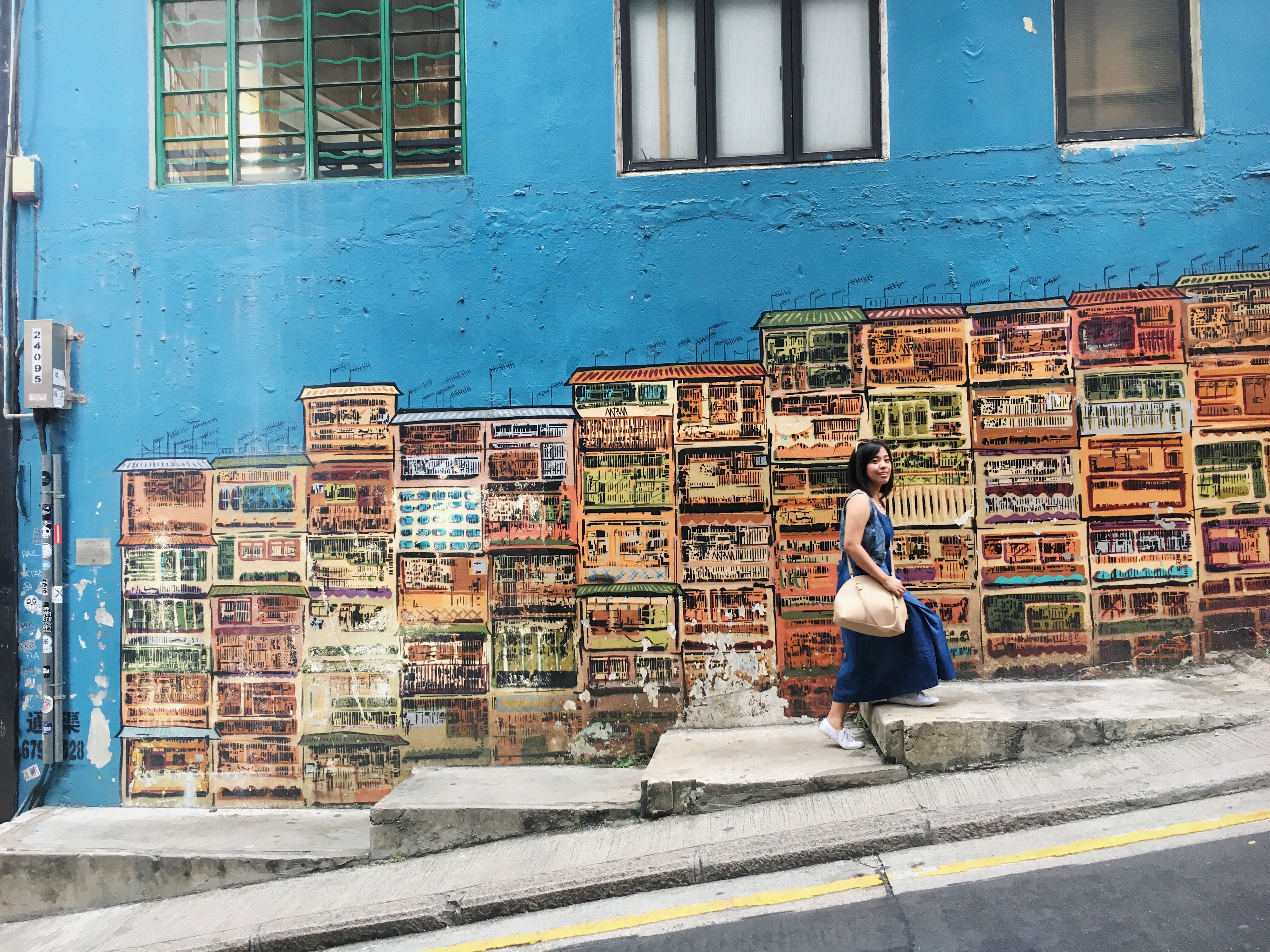 For someone who has accepted Jesus as her personal Lord and Savior, I knew that my relationship with Him matters most in life. But, because I absorbed the comments from people and valued my status in society more than my worth in Christ, I honestly struggled believing that He was and is more than enough for me. There would be moments when I would write these lines on my journal: "Lord, why does society always have to put 'being in a relationship' on a pedestal — like it's the most important thing ever; as if you lack something if you remain to be single. Lord, You are more important. Right? Right."
As the months passed by, more and more of my friends became blessed with the privilege of getting engaged, being married, and serving the Lord as husband and wife / as parents. And I'd find myself sitting at a coffee shop week after week, drinking my favorite frappuccino, thinking: "Wow. I never thought I'd say this, but, I really feel like I'm missing out on something, Lord. I know You are good and loving and You have the best plans for me. But, why is it so hard for me to trust in You? To find contentment and joy in You? Why are my stubborn eyes always on the lookout for what others have that I don't? Please help my heart trust in You and in Your goodness and love for me. Please?"
The other day, I was having a conversation with one of my accountability partners where we talked about this lingering struggle in my life. We called it, "The Ring", mainly because of the engagement and wedding rings I've been seeing everywhere. This week, I had the time to quiet my heart and process things with God again… for the nth time. I humbled myself and specifically told Him about my worries and anxieties. I told Him about how it has been a struggle for me and how I've felt like a wounded soldier each time I fell, got back up, and drew near to Him again. But, I also told Him that I wanted to have a heart transplant — figuratively speaking. As I was spending time with the Lord, He encouraged me to look back on His faithfulness and remember how He worked in my heart and life. Praise God for old journals and blog posts! As I read through them, I remembered how God helped me to grow and know Him more through the years.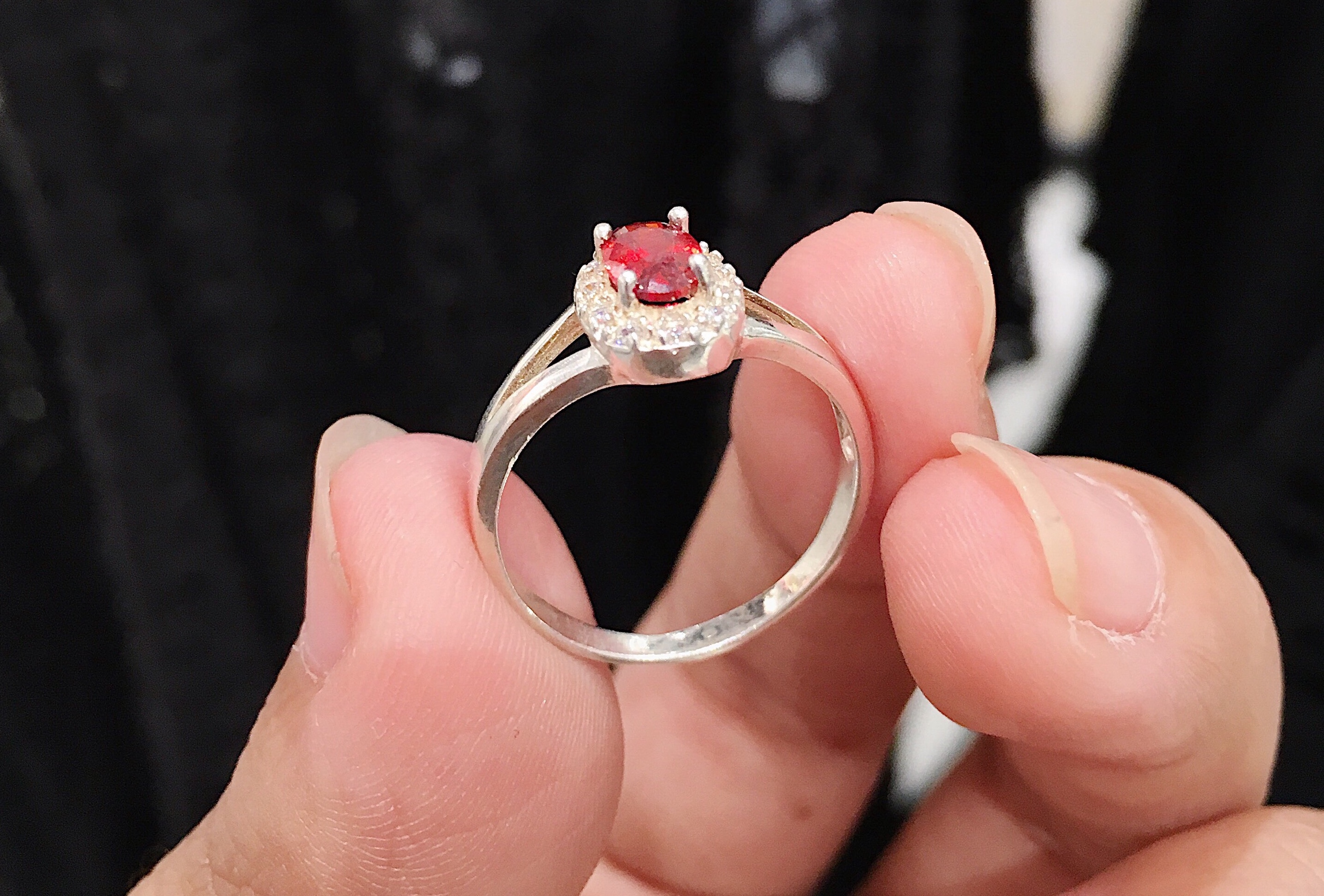 Then, a random idea crossed my mind: "Nic, what if you buy a ring for yourself, since 'The Ring' has been a struggle for you lately? Buy one that will constantly remind you of His love for you."
It was funny, but I seriously prayed about it. I passed by Silverworks last night and saw a crown ring (Php 1,190) that looked nice! I told myself, "Cool! A crown to remind me that He is King and I am His daughter, a princess." However, the staff told me that they didn't have my size. The ring was too big for me. After feeling bummed about it, I almost left the store. But, somehow, I felt that a ring inside that store was meant for me. So, I looked around one last time. Ten minutes later, I found another ring with a red gem on it (Php 390). Even though I didn't really like other colors aside from gold or silver, I still gave it a try. When I wore the ring, it was as if the world had stopped for a few seconds as this song played in my mind:
"You loved me when I was so unlovely
You sought me when I was lost
You showed me how much you really love me
When you bought me at the highest cost
There's no greater love than this
That a man would give His life for a friend."
"But he was pierced for our transgressions, he was crushed for our iniquities; the punishment that brought us peace was on him, and by his wounds we are healed." -Isaiah 53:5
I almost shed a tear inside the store. All of a sudden, the color red became beautiful to me. And in an instant, I whispered to myself: "I was bought with a price when Jesus shed His blood for me." Right then and there, I knew it was the perfect ring for me. In the midst of insecurities, discouragements, and doubts, I can look at it and find comfort as I remember my worth in Jesus, not in the standards or opinions of society. Truths from His Word slowly filled my mind and heart.
I am dearly loved by Him. (1 John 4:19)
I have been forgiven and free because of what He did for me (Eph. 1:7, 2:8-9).
No good thing does He withhold from those who walk uprightly. (Psalm 84:11).
Our life here on earth is short. I am like a mist; here today and gone tomorrow. This world is not our home. (James 4:14).
The peace that we have in Jesus. (Philippians 4:6-7)
He has made everything beautiful in His time. (Ecclesiates 3:11)
He cares for me. (1 Peter 5:7)
… and the list goes on. :)
So, today, I unpack my heart and open it up to the public not because of my longing for sympathy, but, because of my desire to give God the glory… even in my weakness. The Lord has also comforted my anxious heart with this verse: "I have told you these things, so that in me you may have peace. In this world you will have trouble. But take heart! I have overcome the world." (John 16:33) These troubles definitely include struggling with believing in the lies of the enemy. Whenever I am discouraged or tempted to believe that God is not good or that He made a mistake or that He doesn't have the best plans for me, I am humbled and encouraged by the fact that I am already victorious in Jesus when He died on the cross to save us; when He rose from the grave and overcame death. He has defeated the greatest problem in the world, sin. And by God's grace, I know that I can choose to live victoriously each day for His glory as I continue to put my trust in Him, whether or not I get married. Whether or not I get promoted, have a new car, earn millions, etc. because my security is not anchored on society, but on the One who knows the deepest struggles of my heart and yet loves and pursues me just the same. Jesus, what a beautiful name!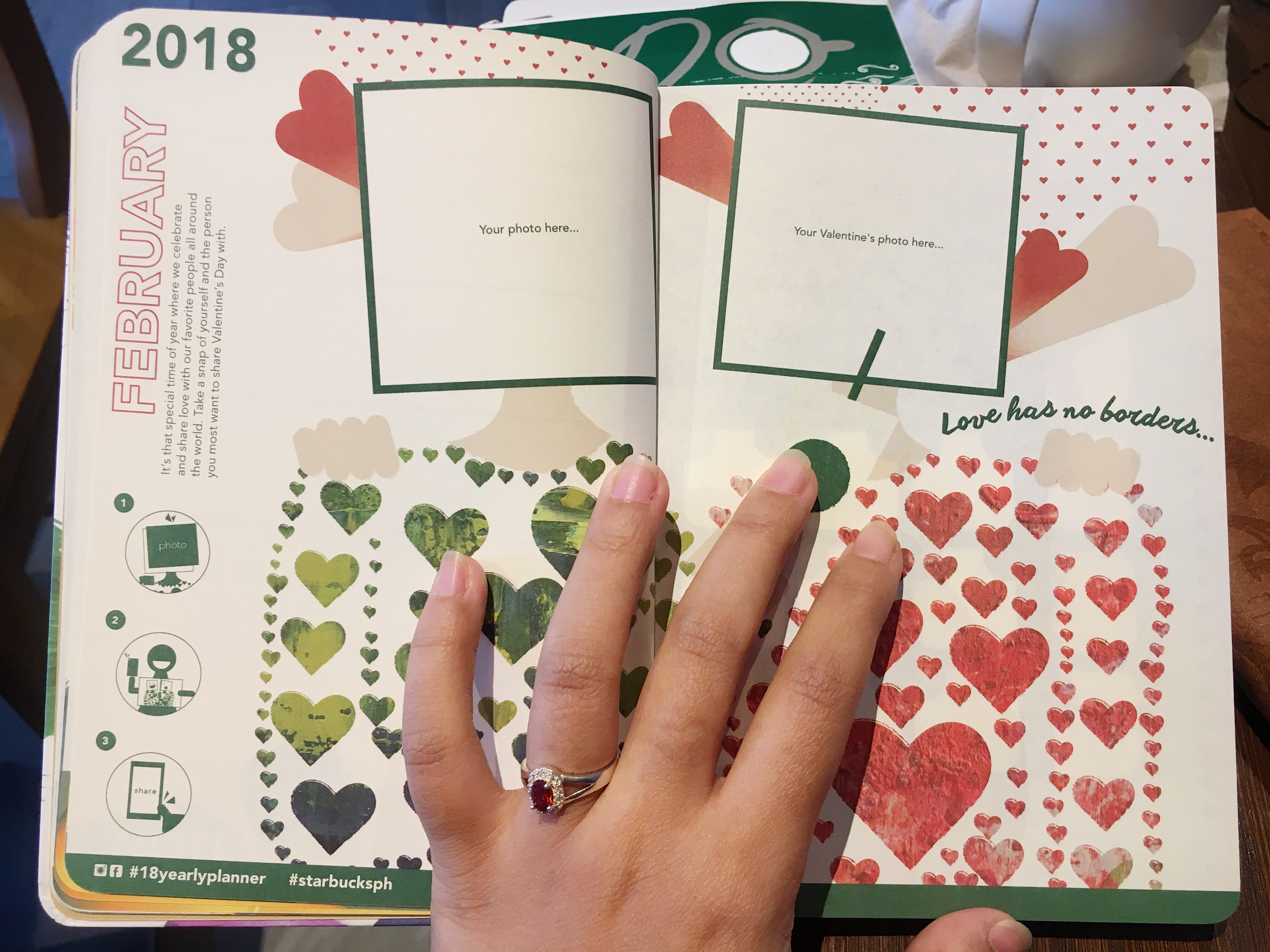 Today, I got my Starbucks planner for 2018 and as I flipped through the pages, I saw the section on February 14. This went on in my head:
"Great. I don't have a Valenti— Wait a minute!"
*looks at my ring*
"Sorry, lies. But, I've been bought with a price!"
It most probably will be a daily battle for me. But, because I know that the Lord is always with me, there is no need to fear. There is no need to worry. To anyone who's also struggling out there, know that you are not alone. You may feel lonely at times, but you will never be alone. He is Emmanuel.
To the love of my life, my Prince of Peace, wonderful Counselor, faithful Father and Friend, and my ultimate Encourager… from the bottom of my grateful and wounded heart, I thank You!