My very first blog post on Encouraging Treats was about baking chocolate chip cookies and being unemployed. Eight years later (on April 24, to be exact), I baked cookies using the same recipe from Nestle… and guess what? I am currently unemployed! Haha.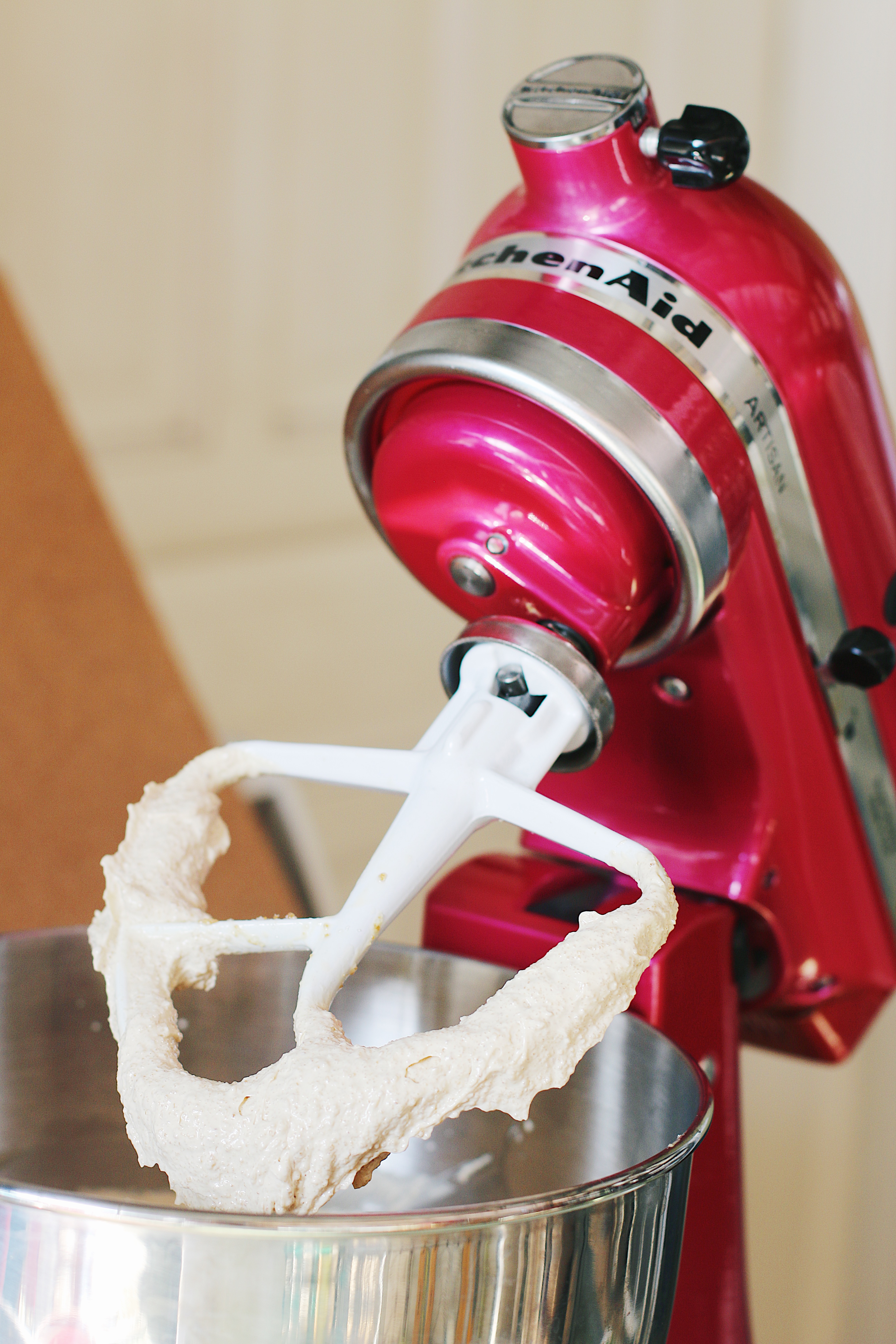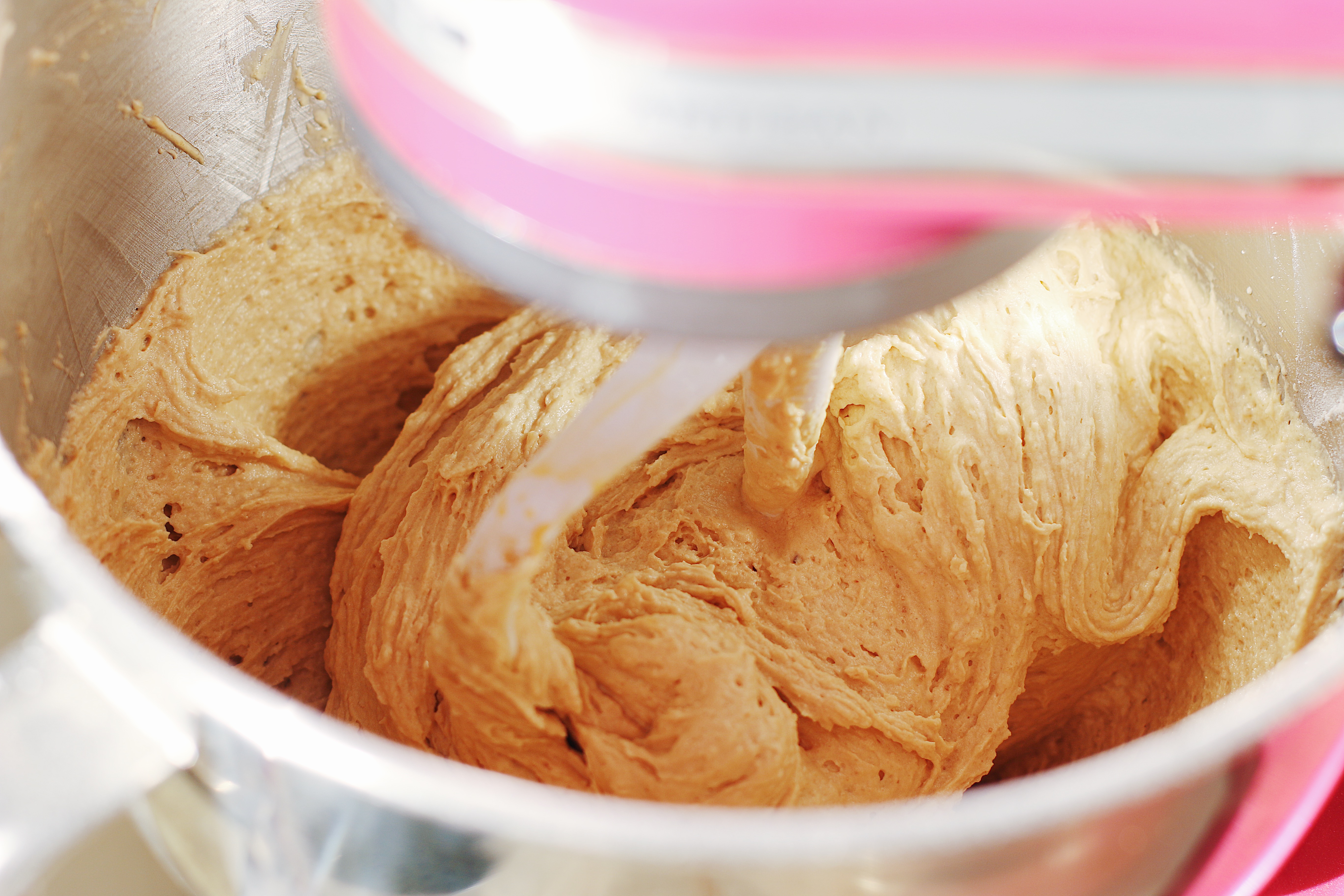 I have been praying about this transition in my life for a few years now and the time has finally come for me to close this chapter. Baking the cookies was a simple celebration for me as I remembered God's faithfulness in both my 7+ years of work in the corporate world and 8 years of blogging. I can share more about these two things in my future posts. But for now, here's a guide on how to bake chocolate chip cookies.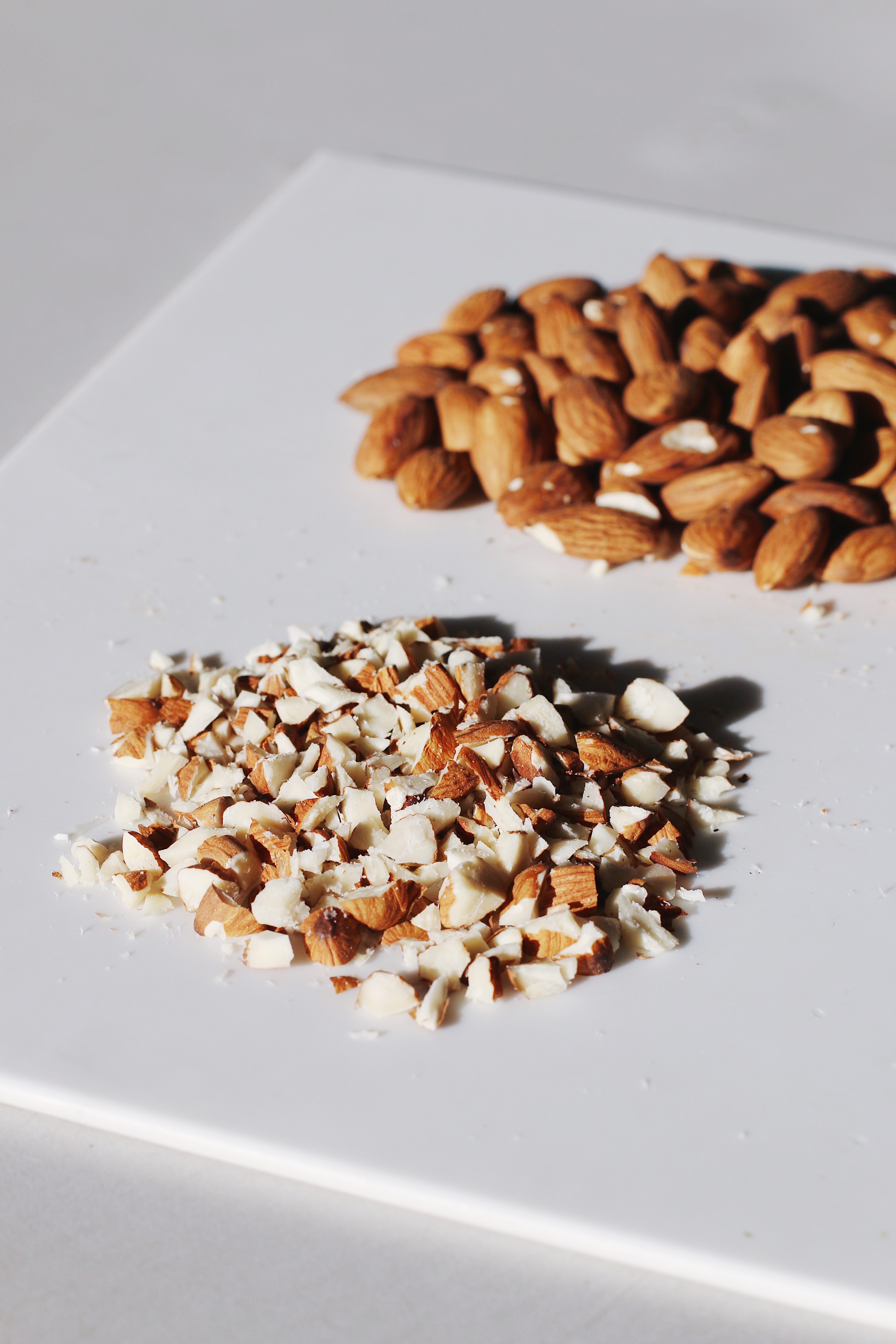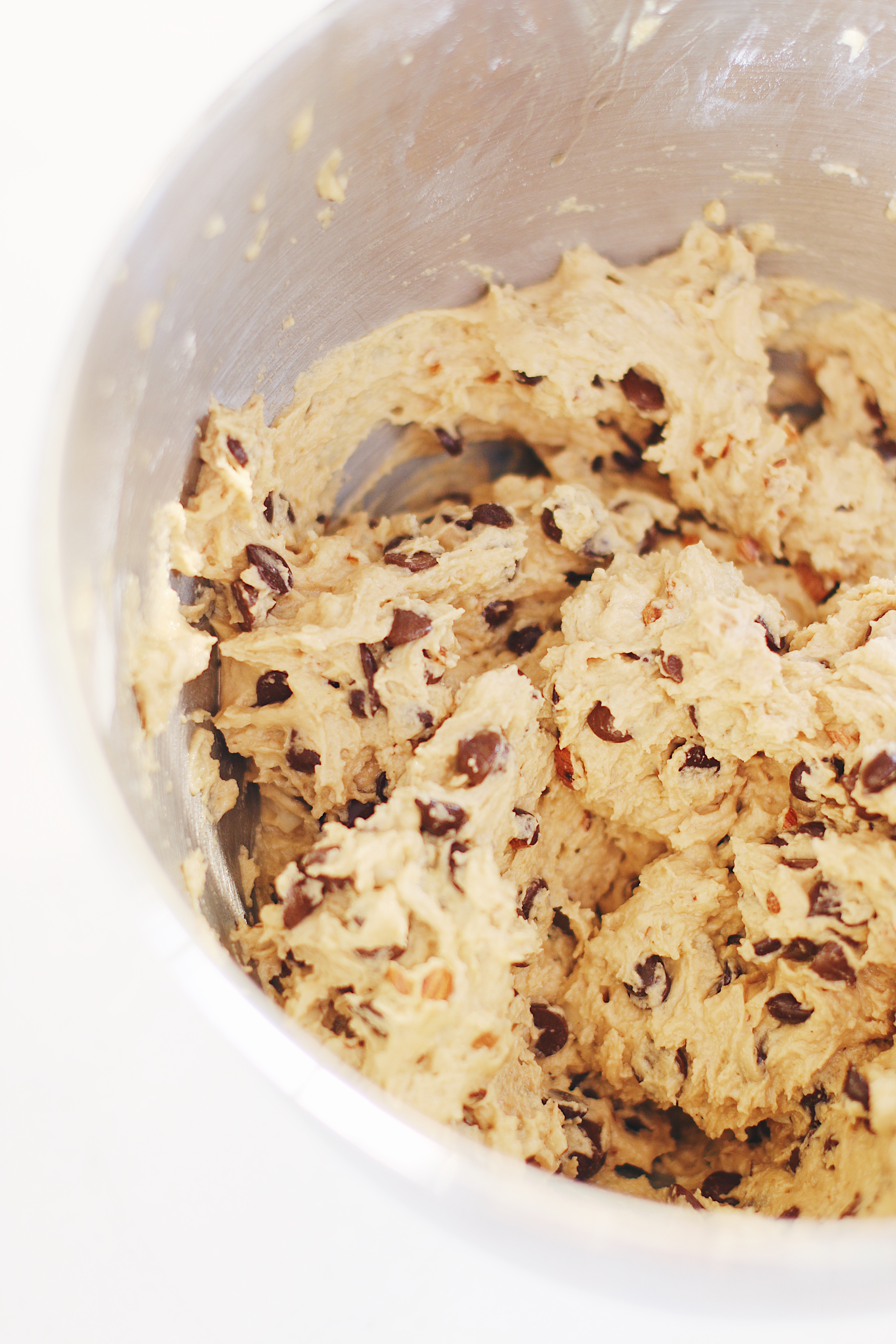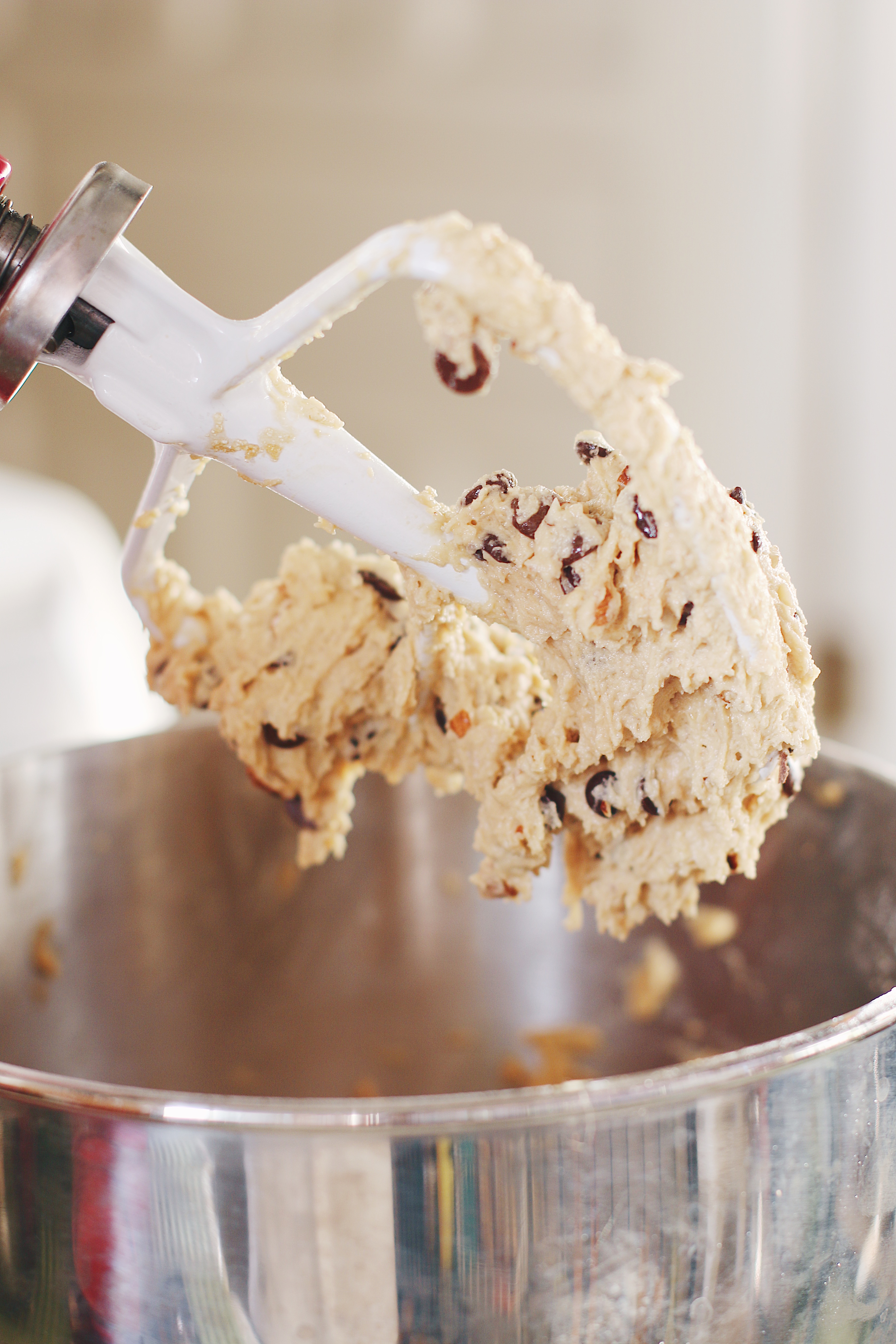 This recipe is very friendly to first-time bakers and is also a handy one for those who have been baking for a long time. I tweaked Nestle's recipe a bit to make the cookie more chewy (Sugar Ratio: 1 cup brown + 1/2 cup white). But you can also stick to the original recipe, if you want. :)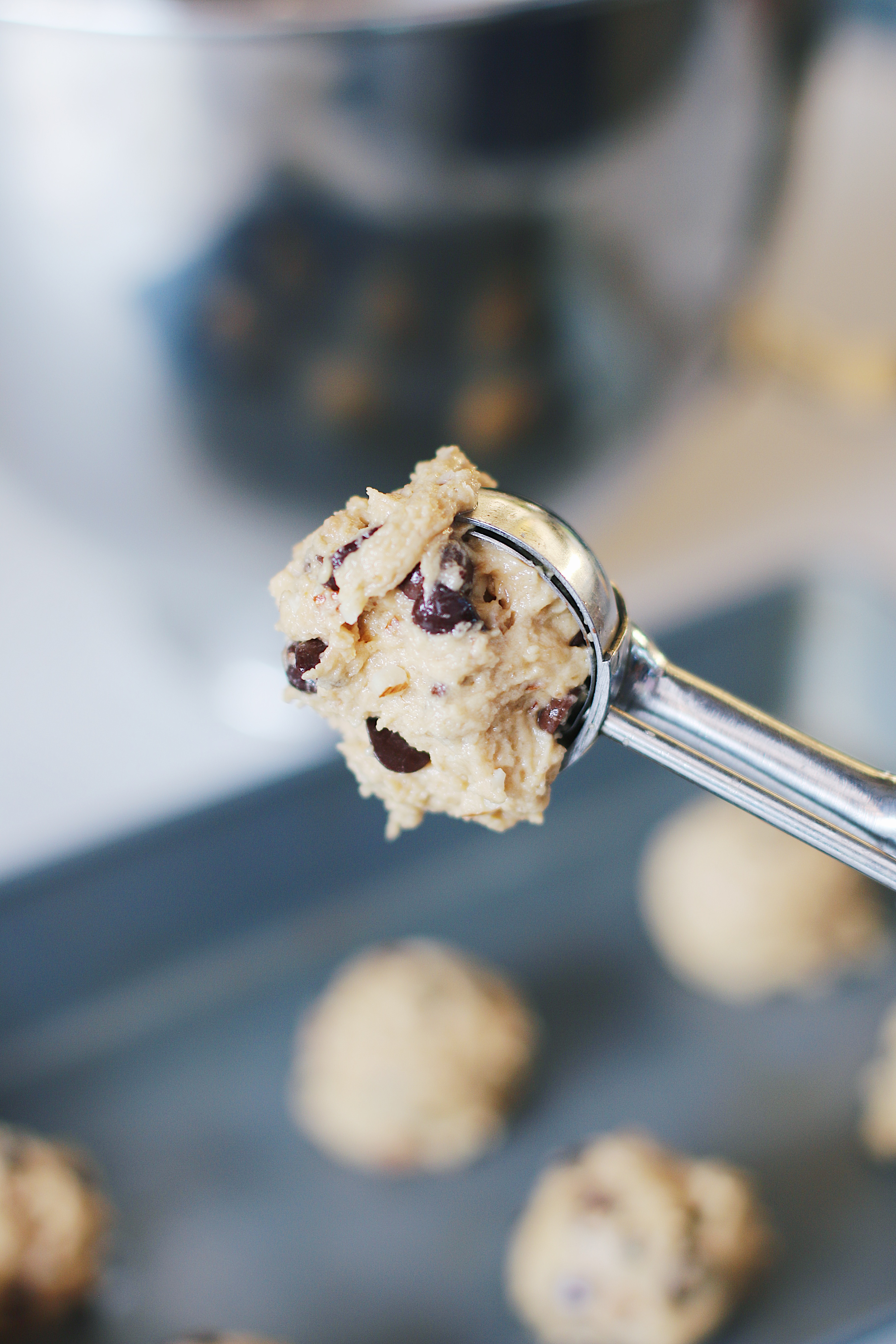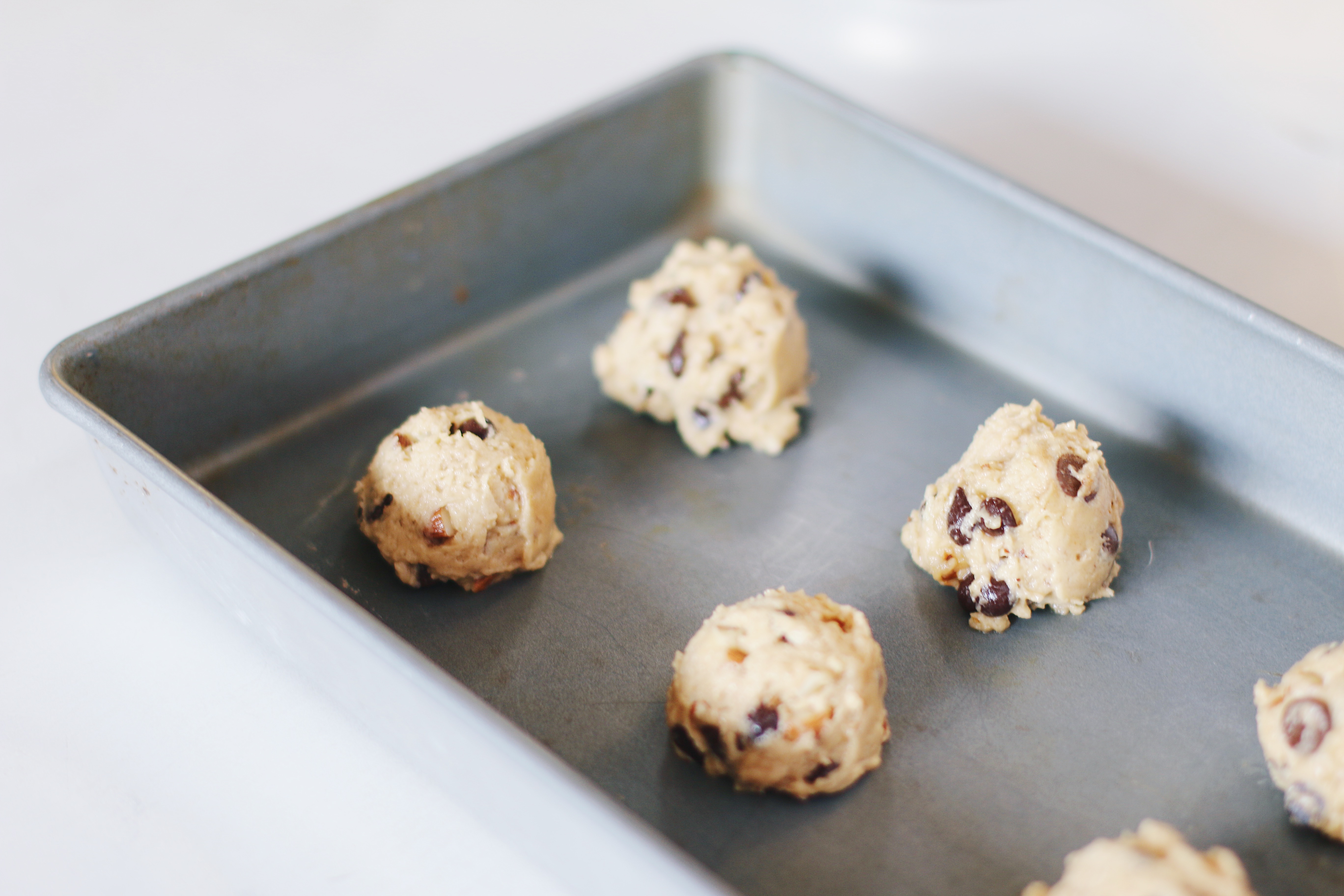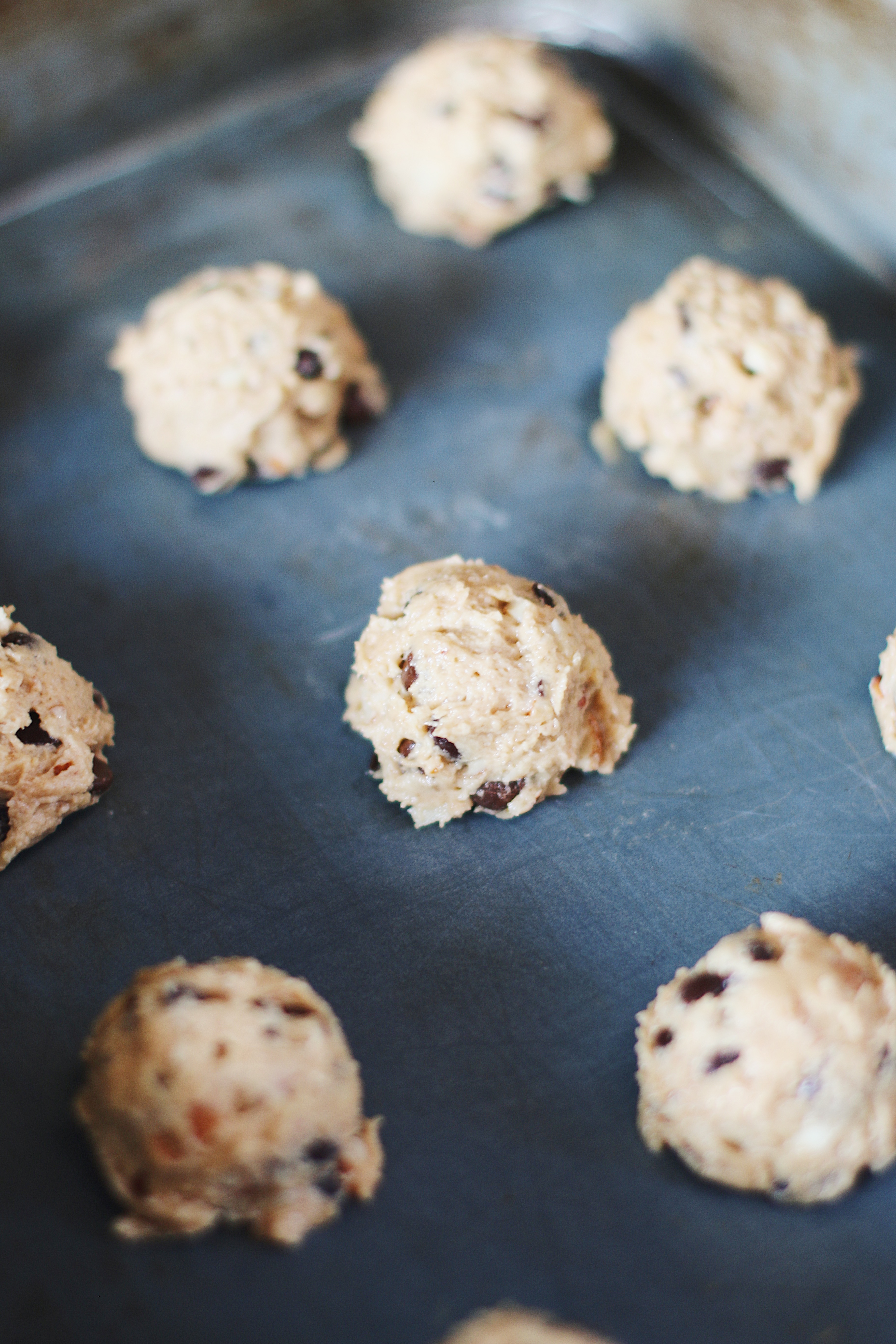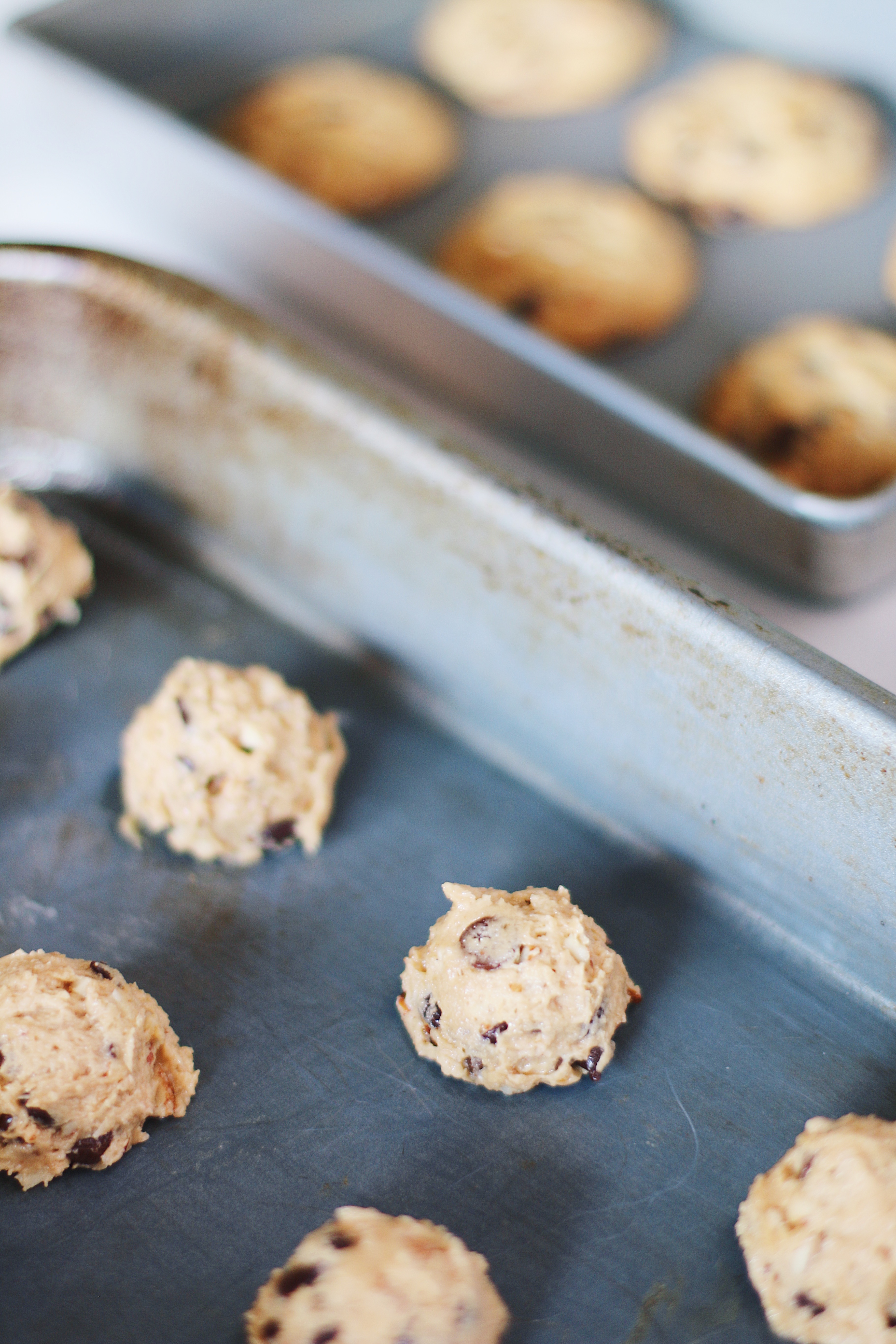 Warning! As you can see in the recipe and the video below, aside from the generous amount of sugar, this contains 1 cup of butter too! Haha. But, I guess every now and then, we can sneak in some sweetness and delicious fat in our lives. This treat is best served with a cold glass of milk or with hot / iced coffee! Enjoy! :)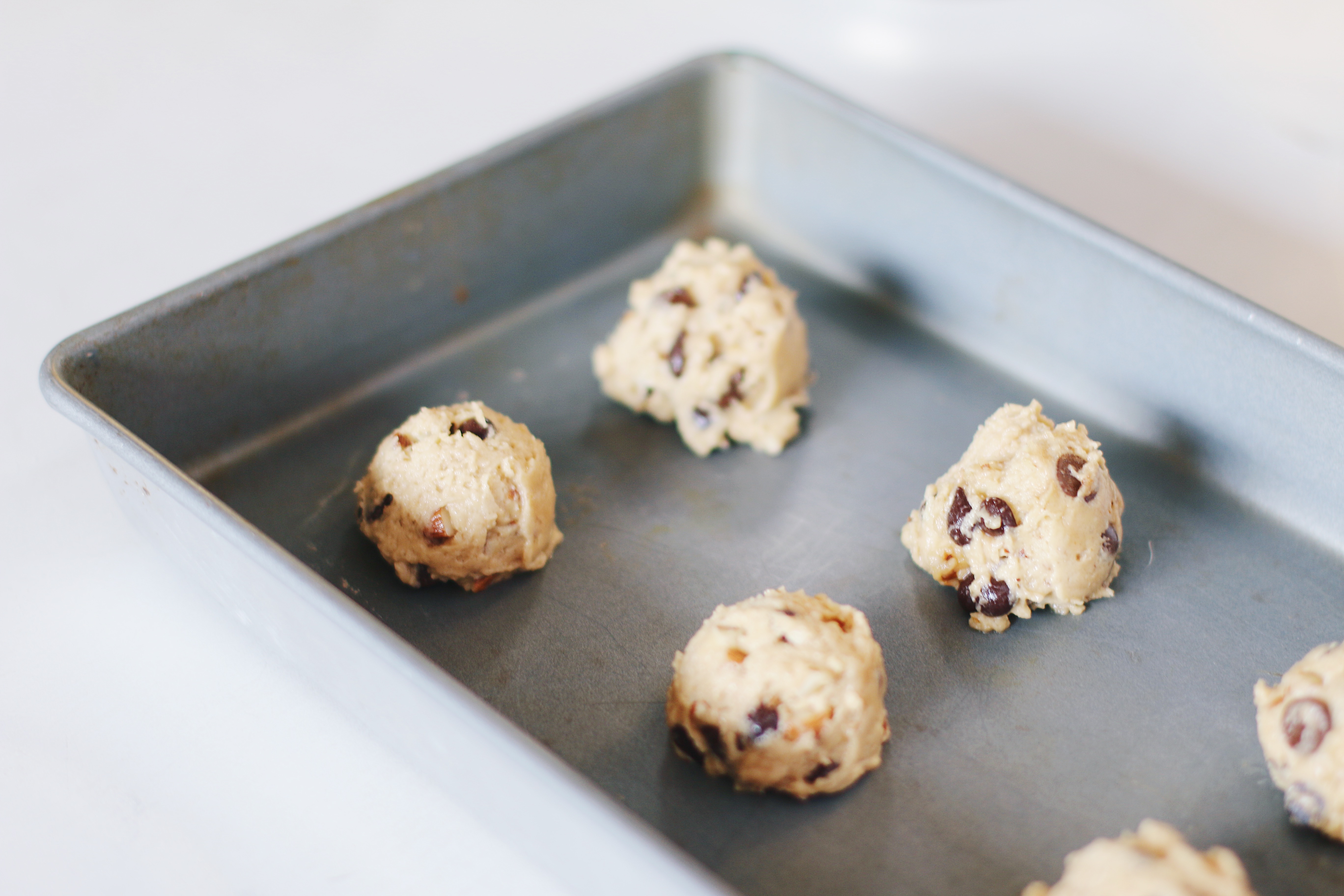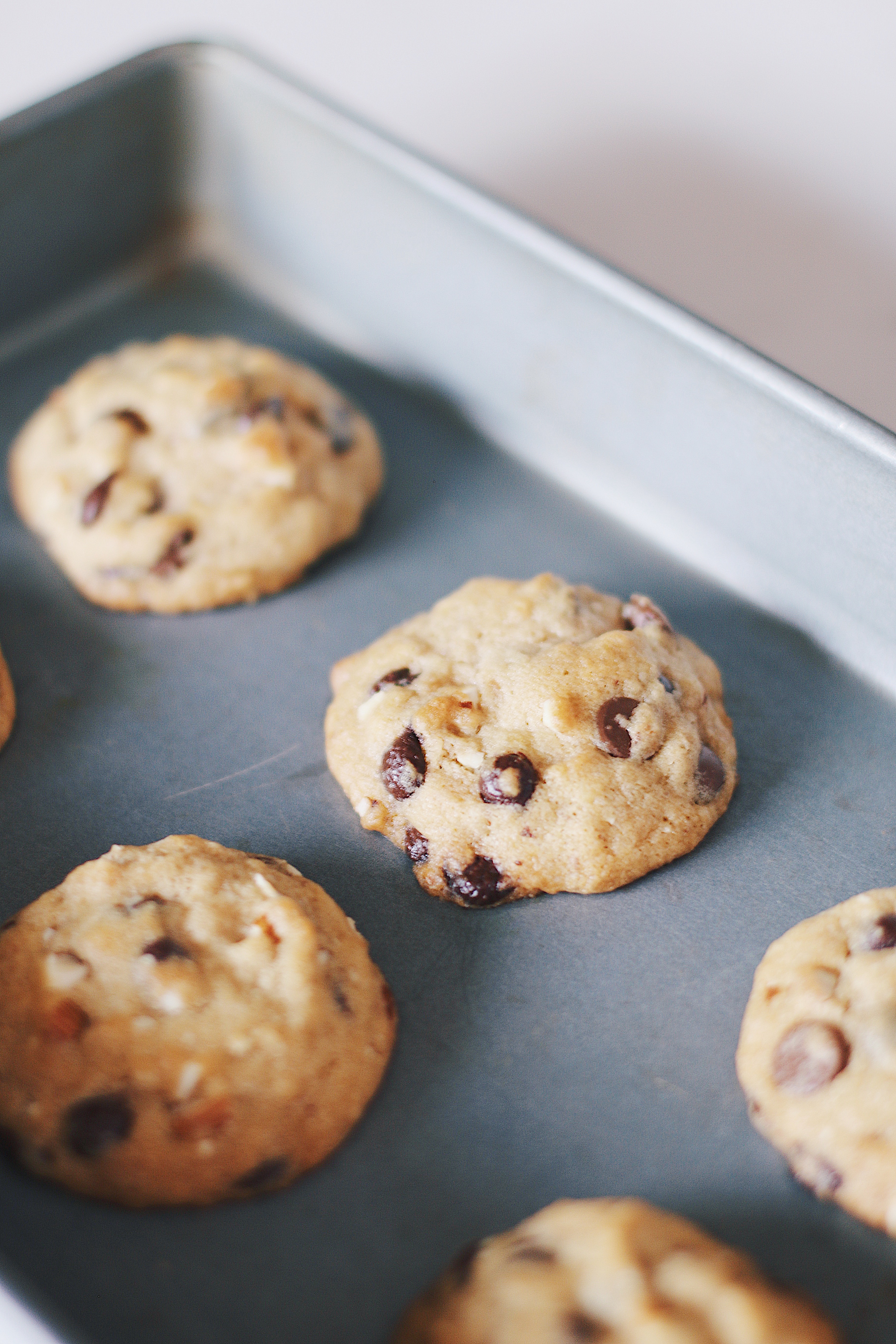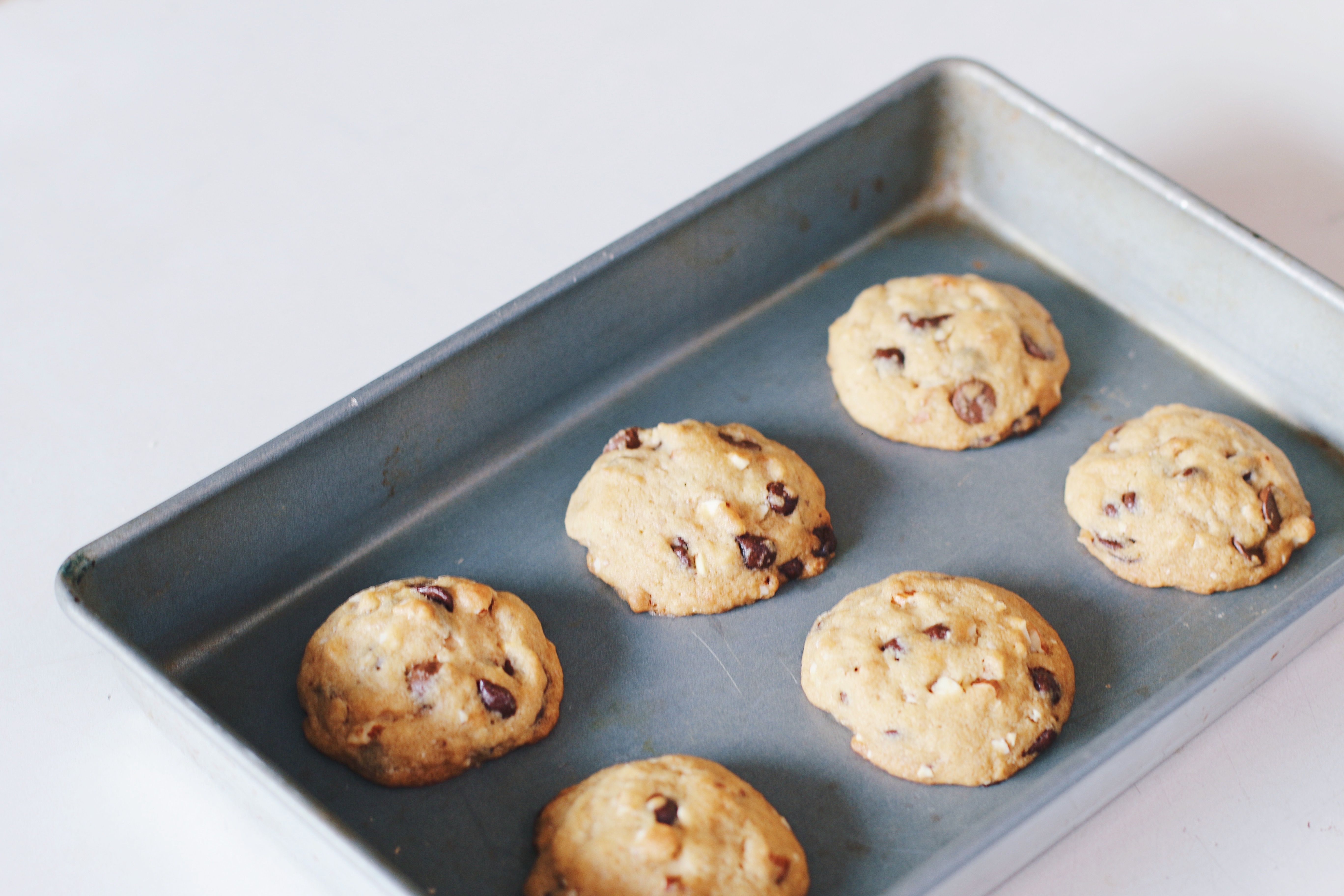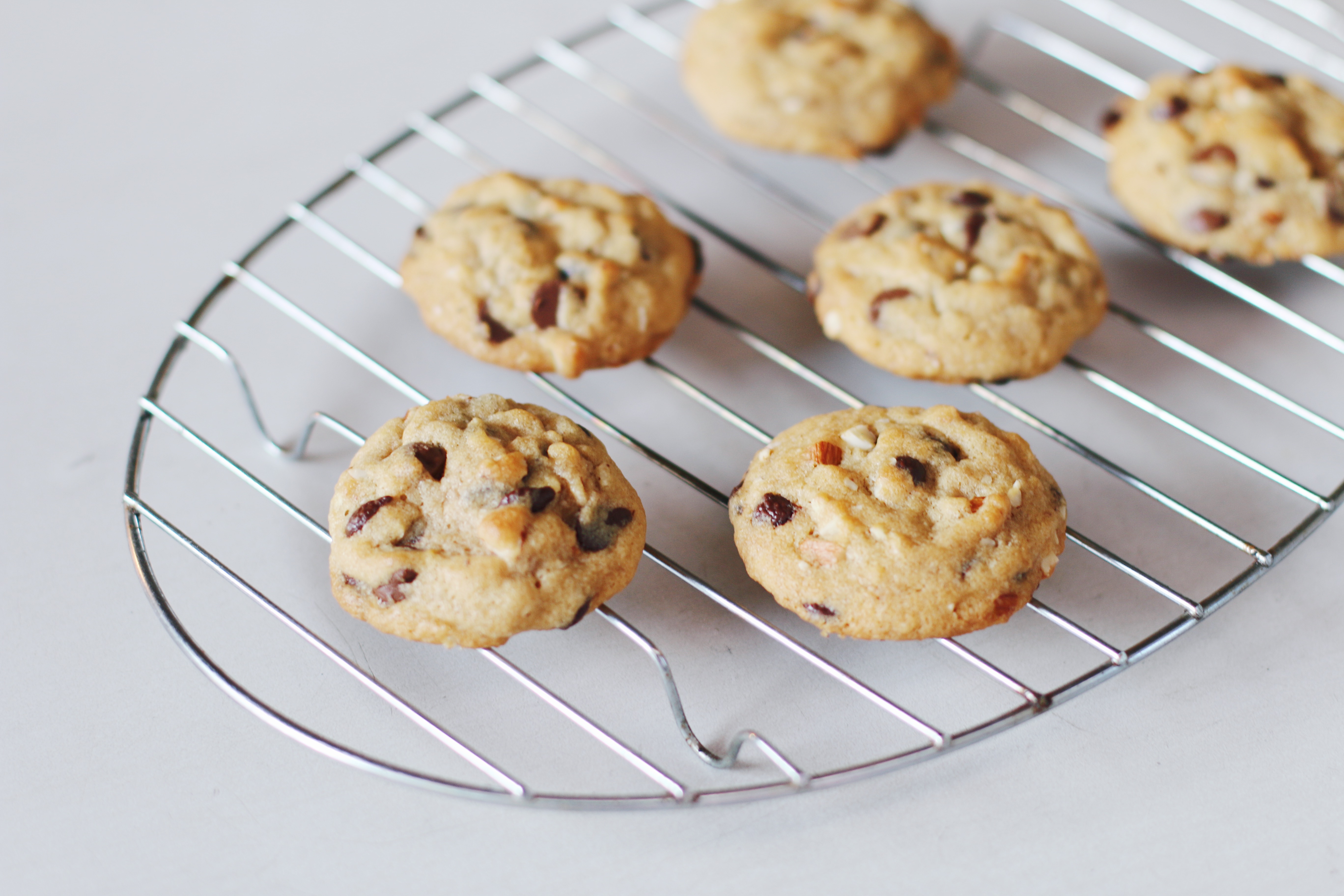 Chocolate Chip Cookie Recipe (by Nestle Toll House)
Ingredients:
2 1/4 cups all-purpose flour
1 teaspoon baking soda
1 teaspoon salt (I used 1/2 tsp. only)
1 cup softened butter
3/4 cup white sugar (I used 1/2 cup)
3/4 cup packed brown sugar (I used 1 cup)
1 teaspoon vanilla extract (I used 1/2 tsp. only)
2 large eggs
2 cups chocolate chips (I used dark and semi-sweet)
1 cup chopped unsalted nuts
Steps:
Preheat oven to 375° F
Sift and stir flour, baking soda and fine salt in small bowl.
Beat butter, granulated sugar, brown sugar and vanilla extract in large mixer bowl until creamy.
Add eggs to the sugar and butter mixture, one at a time, beating well after each addition.
Gradually beat in flour mixture.
Stir in chocolate chips and nuts.
Drop onto a baking sheet/pan lined with baking paper or baking mat.
Bake for 5 minutes or until lightly golden brown. Cool on baking sheets for 2 minutes; remove and place on wire racks to cool completely.
*Photo above was taken from www.personalwriting72.wordpress.com