Last Thursday, I decided to bake cookies for the Friday Night Light (FNL young singles) team in Laguna. I wanted to give it a twist and because I felt like we were going on a road trip/camping trip, I made S'more Cookies.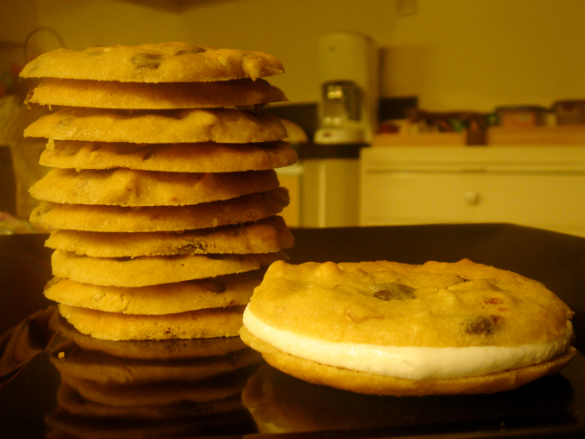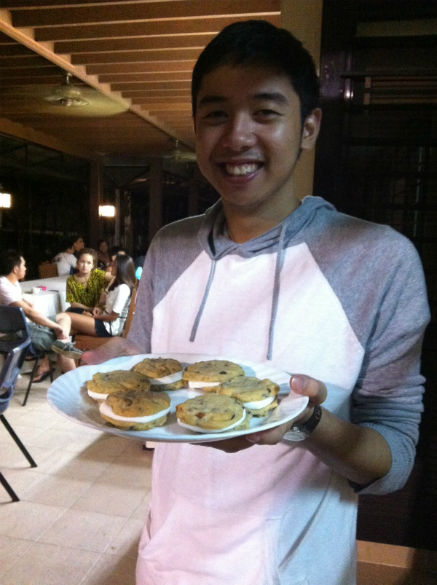 I had the opportunity to talk to God while I was baking. "Thanks again, Lord, for this privilege. :) Weee. By Your grace, I will not over bake the cookies. Haha. But, Lord. Wait a minute. I just realized that since I'll be going to Laguna this weekend, I won't have time to bake something else for my blog post this Monday! :o I can't blog about the chocolate chip cookies again. What should I do?"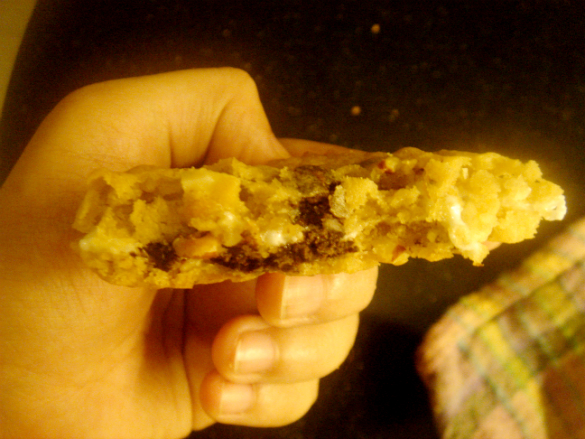 At that time, God just encouraged me to keep on making the S'more Cookies and not worry about my next blog post. "Okay, Lord. Anyway, if it's Your will for me to blog this Monday, I know you'll make a way. Thank you. :)"
(Fast forward to the FNL teambuilding)
Three words to describe it… WHAT A TRIP! Hahaha. But, really, I'd like to emphasize these three words more: BY GOD'S GRACE! :)
Here's a little recap of the adventure that we had:
Situation #1: The coaster ran out of gas. Our trip got delayed.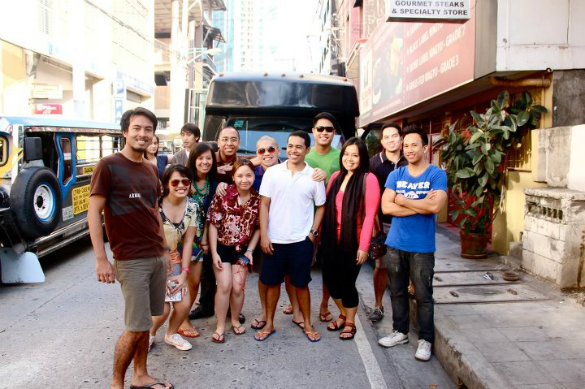 Situation #2: The coaster didn't have aircon. It felt like we were in a Sauna.
Situation #3: During our stopover, we found out that the coaster had two flat tires. Minor repairs were done.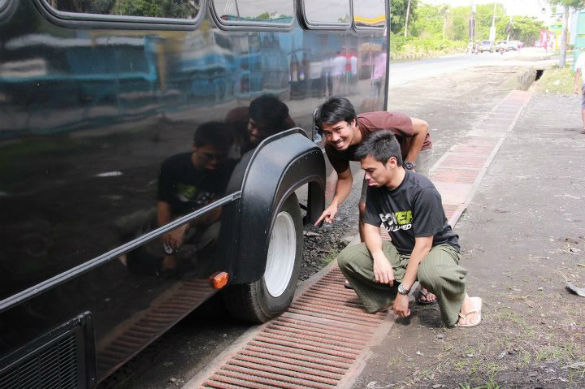 Situation #4: On the road, there was a problem with the gears of the coaster. We were moving slowly. We decided to have another stopover.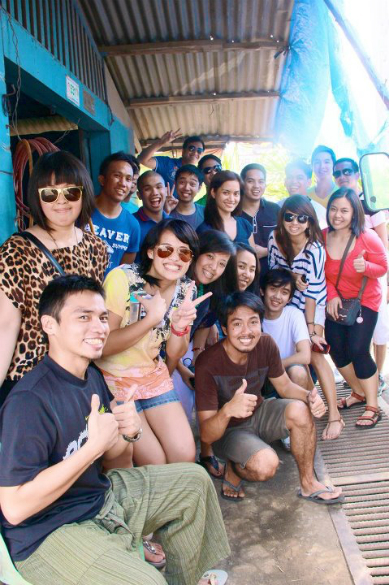 Situation #5: By the time we reached the border of Rizal, Laguna, we experienced another problem involving the transmission of the coaster. In God's perfect timing, we saw a nearby parking lot that had a P5.00 parking fee. Thus, we decided to park the coaster for the mean time.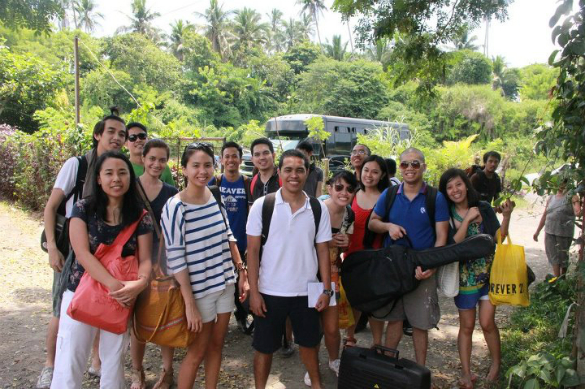 Situation #6: After a few minutes of making calls, praying, and thinking about our situation, we decided to rent a jeep so we could go to our destination: Tree Farm, Laguna. After a 30/40 minute jeep ride, we finally got there, by God's grace.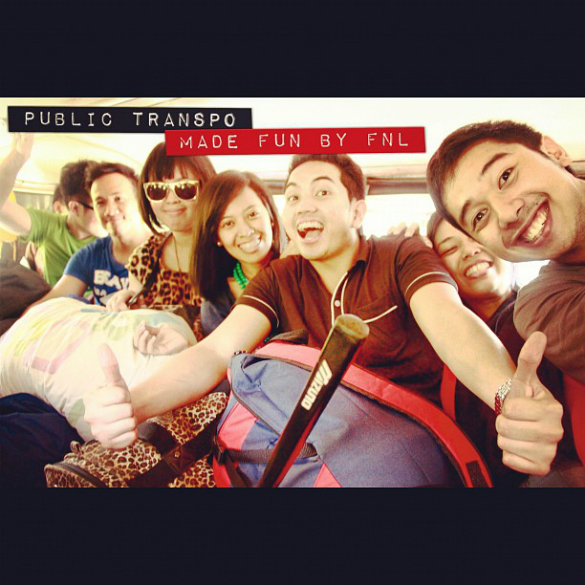 HAHAHA! Talk about a crazy adventure!
There was a moment in the jeepney ride where I was looking out the window, enjoying the breeze, and thanking God for His grace and travelling mercies for the team. I prayed: "WOW. Lord. What a trip! We've been experiencing hassles and problems on the way to Laguna, but by Your grace, the team has been grateful and joyful still! The team even prayed, helped and encouraged each other (including those who were already in the venue)!"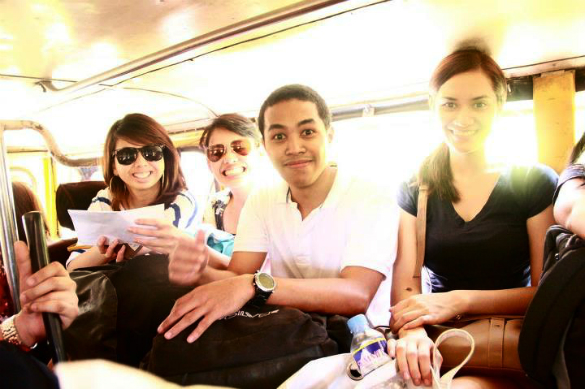 I thought to myself: "Those were definitely unexpected, crazy, sticky situations. But it's pretty cool because God gave the team opportunities to bond together; to encourage and help each other; to come together in prayer; and to trust in Him."
And in that moment, God spoke to my heart: "Exactly, Nic. Sticky situations. :) Sticky like the melted marshmallows in your S'more Cookies, right?"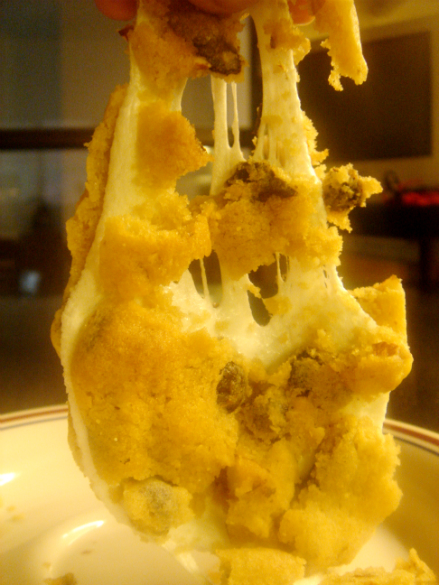 "WHOA. Oo nga noh. Wow, Lord! Cool analogy. What an encouragement!" I said. It was amazing because two days before the teambuilding, I didn't really know why God was encouraging me to make S'more Cookies. And there He was speaking to me and encouraging me in the jeep.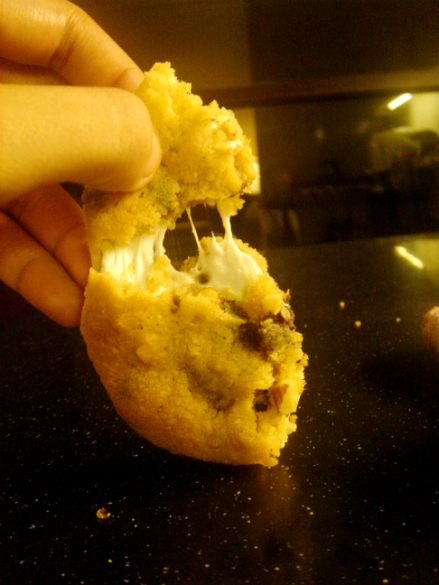 So, what's with the S'more Cookie analogy? Before I share it to you, I'd like to show you how to make S'more Cookies first:
Bake the cookies. (You can go to this link to see the recipe: https://encouragingtreats.com/chocolate-chip-cookies/)
Place cookies upside down on a plate with a big marshmallow on each cookie. Heat them in the microwave for 15 seconds or until the marshmallow explodes (HAHA. Just kidding. Of course, until it expands or puffs).
Immediately place another cookie on top of each heated cookie with marshmallow and enjoy it's gooeyness.
I know that the marshmallow had to go through the heat and hassle, but, it was really quite a view for me to see it puff and expand. God showed me that the marshmallow needed to be heated and expanded in order for the two cookies to stick together and be closer.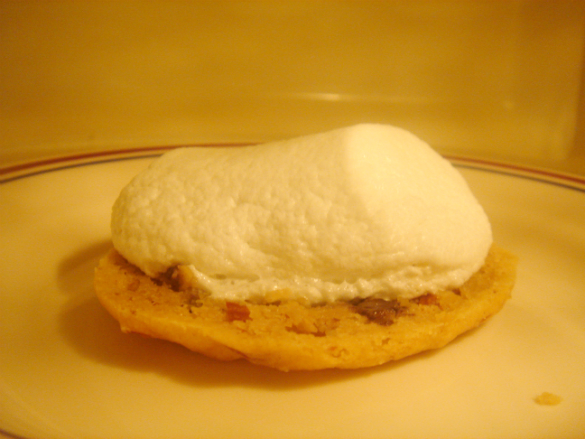 In the same way, I realized that sometimes, God allows us to go through the heat, hassles, and sticky situations in life, so that we could "puff/expand" and grow to be used by Him even more.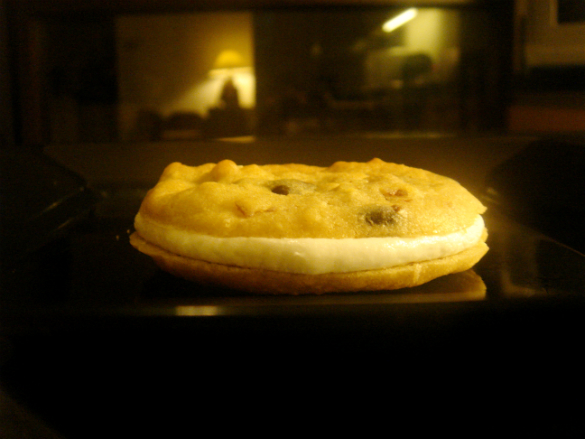 It was also cool to see the two cookies and a marshmallow become one S'more cookie! Similarly, God used the FNL team's sticky situations to allow the members to closely bond together and be united. But, more importantly, I learned that God also uses sticky situations so that we could seek Him and depend on Him even more.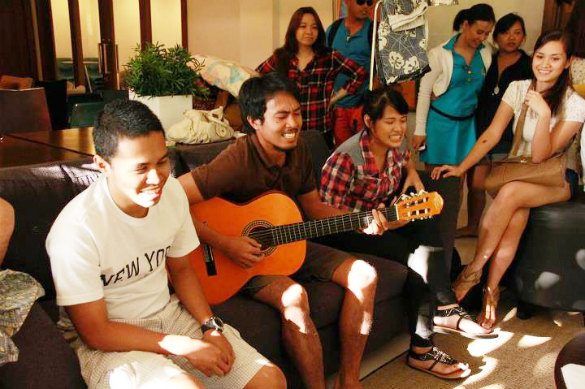 I was so blessed by the team because in spite of the problems we encountered, the team still chose to praise and trust God. I saw the men step up and initiate in trying to solve the coaster problems. Also, the people who were already in the venue really exerted a lot of effort in preparing the place, praying, and offering assistance.
Being able to witness all of these things touched my heart deeply. I know that everything that happened during the trip was only by God's grace.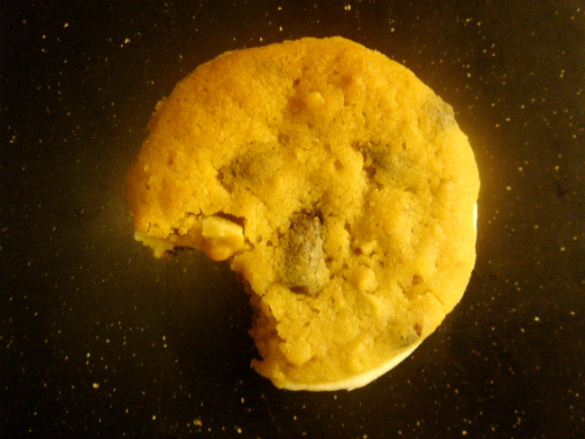 When I tasted the S'more Cookies at home before the teambuilding, I remember saying "mmm. It's so gooey. But, this is good. Really good. Thank You, Lord! Only by Your grace." Likewise, by His grace, I can say that the sticky situations we experienced were good. Really good. And I do want to thank God for allowing us to go through it as a team. :) It reminded me of Romans 8:28 "And we know that in all things, God works together for the good of those who love Him and those who are called according to His purpose."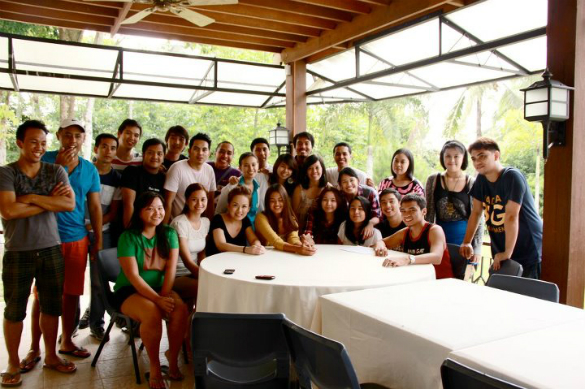 Maybe God gave us the sticky situations/rollercoaster ride to remind the FNL team that in the future as we serve Him in ministry, we may also encounter similar sticky situations and even sudden changes in our plans. However, I'm learning that sticky situations actually encourage us to focus on God's grace, faithfulness and love. They are opportunities for us to seek Him more especially as we make decisions. Also, they help develop our hearts and character as we trust in His sovereignty.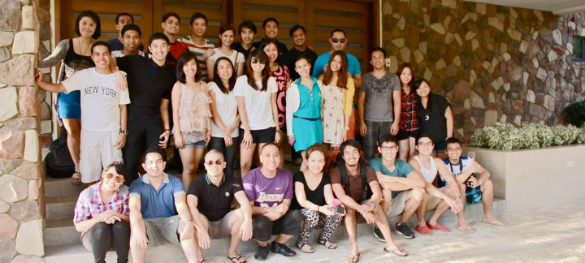 This may be a memorable lesson for the FNL team, but I'd like to thank God for it because it is an encouragement for all of us too! Some of us may be experiencing sticky situations (difficulties in managing situations) now, but, at the end of the day, we are reminded that God is God. God is good. God is still in control of everything. And this is such a comfort because we experience indescribable peace and joy when we trust in God. (On our way back to Manila, we again experienced problems with the coaster but I saw the team still rejoice and thank God.)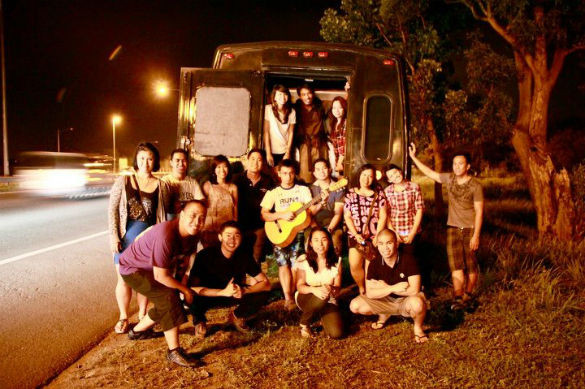 Proverbs 19:21
"Many are the plans in a man's heart, but it is the Lord's purpose that prevails."
During our free time in the teambuilding, I was able to read this passage in my quiet time:
"Because your love is better than life, my lips will glorify you. I will praise you as long as I live, and in your name I will lift up my hands." –Psalm 63:3-4
After reading it, I felt like crying because God was encouraging me to keep on seeking His love and to always have a grateful heart. Throughout the whole trip, I didn't hear anyone complain and this blessed me. I also witnessed hearts that were willing to know God and serve Him more.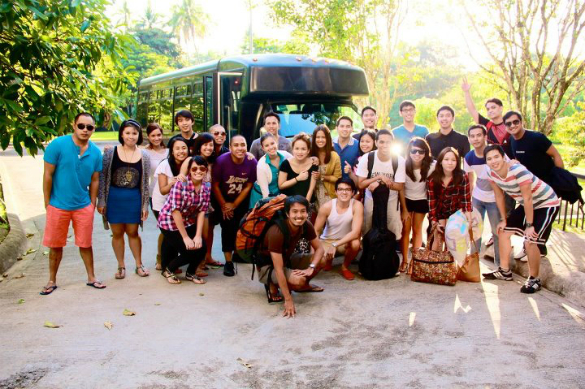 Indeed,
"All of my life, in every season, YOU ARE STILL GOD. I have a reason to sing. I have a reason to worship." –Hillsong's  "Desert Song"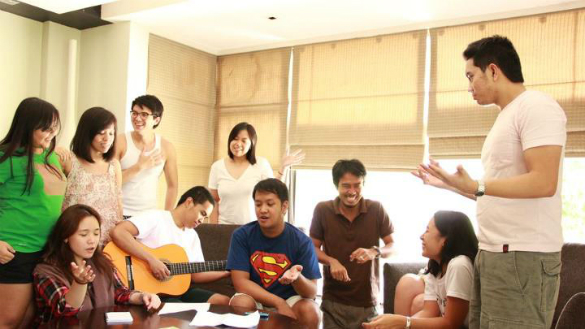 Did you know that the original name for "S'more" was "Some More"? This is because when the people tasted S'mores before, they constantly asked for more! Similarly, in our teambuilding experience, I realized that although we didn't ask for more, God decided to give us some more problems and sticky situations for His good purposes. I'm glad He did! :)
Thank God for gooeyness. Thank God for sticky situations in life.
Encourage yourself one treat at a time.