I wasn't feeling well when I woke up this morning because of my feverish body and sore throat. Even though it was more convenient for me to stay at home, rest, and listen to the message online, God still encouraged me to get out of my bed and go with my siblings to church. On our way out after the service, we bumped into friends and spent time talking with them. It was interesting because after spending time with them, we walked to another area (on our way to the car) and bumped into another group of friends. And this happened again and again and again. At that time, I honestly felt like I was going to faint, but by God's grace, He gave me the strength to walk, talk, and even go home with my siblings.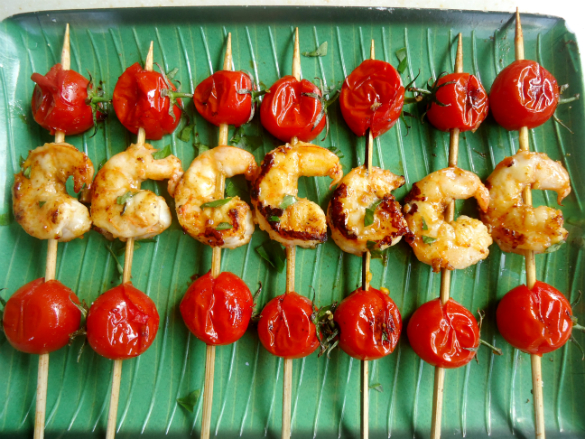 Despite my condition, I praise God for allowing me to go to church today. It was encouraging to be reminded of acknowledging God's presence in our lives even in the way we handle our money and it was nice catching up with our friends too! I sincerely thank You, Lord!
When we got home, I started preparing Shrimp Kebabs for our additional late lunch/snack. For this simple snack, I wanted to include some of the red, cherry tomatoes growing in our veranda. And because there were more than 15 ripe cherry tomatoes in the plant, I asked my siblings and mom if they wanted to help pick fruits with me. Surprisingly, they all agreed to help!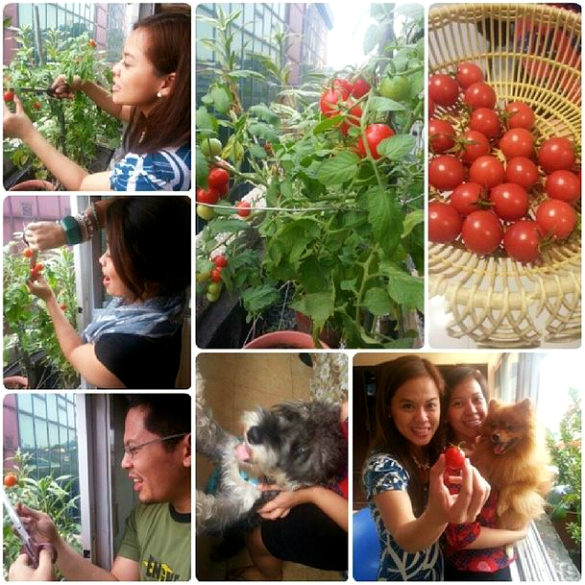 I then washed the tomatoes, cleaned the shrimps, prepared the spices/marinade and grilled the juicy kebabs!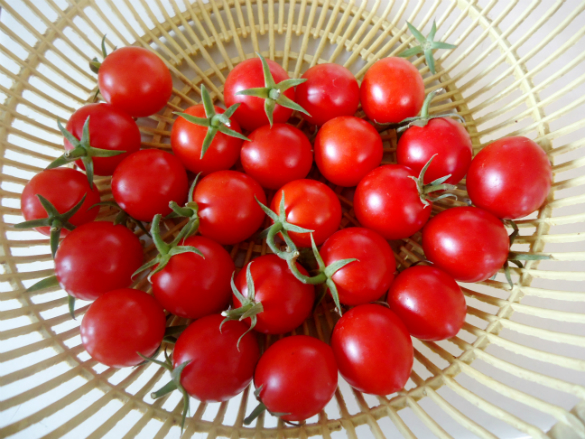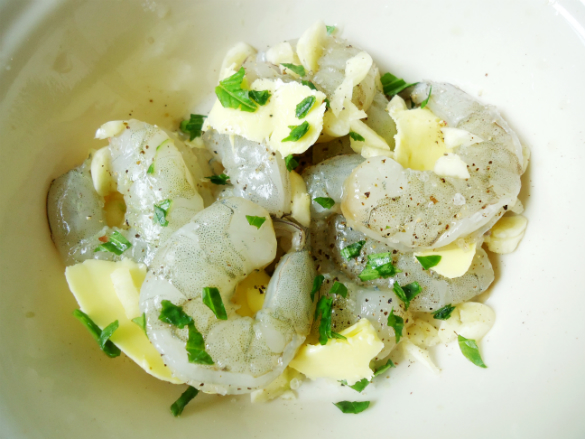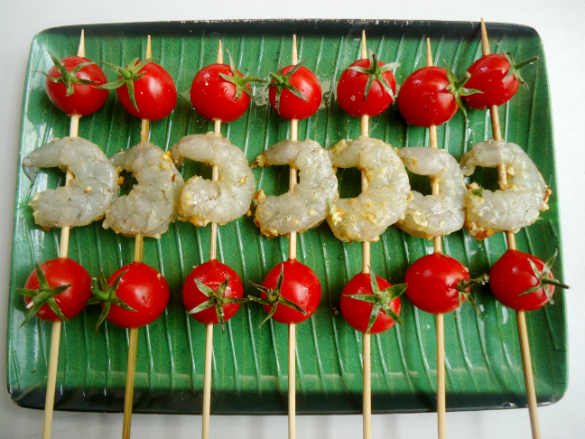 While I was grilling the shrimps, God reminded me of my situation earlier today; of how I was so weak (and sick) at church while I was spending time with my siblings and our friends. Usually after each service, we would go straight home. But today, I noticed that God gave me opportunities to be intentional in spending time with my siblings and our friends while I had a weak and feverish body.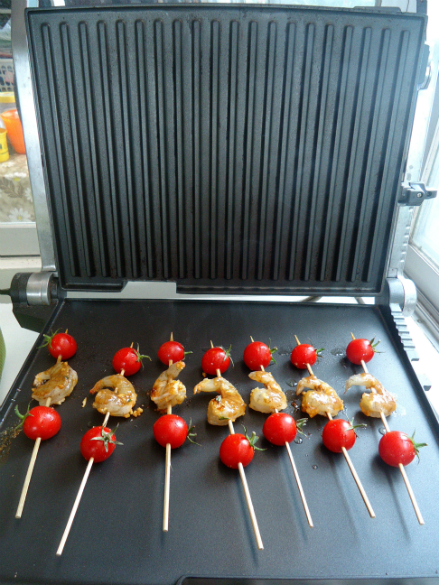 Also, He allowed my siblings to help others in need (e.g. My brother did his best to assist a few guys who were having trouble starting their car in the parking lot; my eldest sister helping a new friend with her passion for education and ministry). Even at home, God encouraged me to bond with my brother, sisters, and mom (who were at home at that time) by simply picking fruits at our veranda!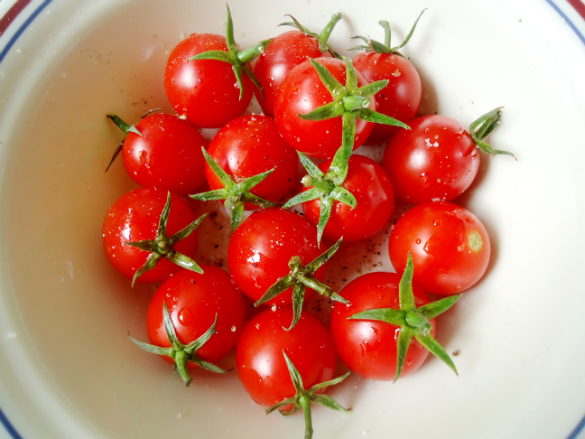 I then remembered what Ptr. Peter Tan-Chi said in one of his sermons: "Love is to seek others' highest good, which often times require our sacrifice." Once again, I'm learning that life isn't about me and my comfort. It's about loving God with all of my heart, soul, mind, and strength… even when I'm sick and weak; even when I don't feel like loving; even when it means that I should love others too. I shouldn't let anything hinder me from loving Him sacrificially because He deserves every beat of my heart and every drop of love within me. He deserves the best love I can ever give!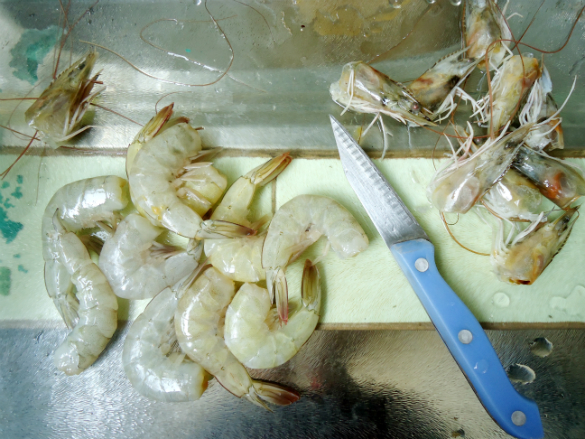 Luke 10:27 says: "You shall love the Lord your God with all your heart and with all your soul and with all your strength and with all your mind, and your neighbor as yourself."
—
RECIPE: Shrimp Kebabs (with Cherry Tomatoes)
Ingredients
Shrimps
Cherry Tomatoes
Spices (salt, pepper, cumin)
Butter/Olive oil
Fresh Basil leaves
*Other vegetables/spices you can add: Onions, bell pepper, garlic, oregano, rosemary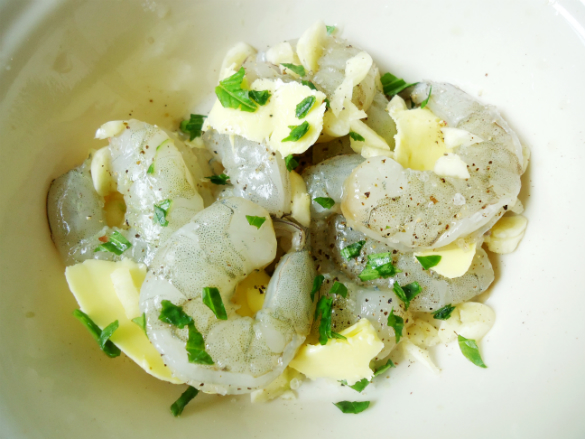 Steps:
SHRIMPS
Rinse. Remove the head (set aside) and the shell of the body.
De-vein the shrimps and place in a small bowl.
In the small bowl, add a tablespoon (or two) of melted butter or olive oil and a pinch of salt and pepper. Add diced fresh basil leaves.
In another small bowl, squeeze the juice out of the shrimps heads and mix in a pinch of cumin.
Combine the spiced shrimps and the mixture of shrimp juice/flavor and cumin.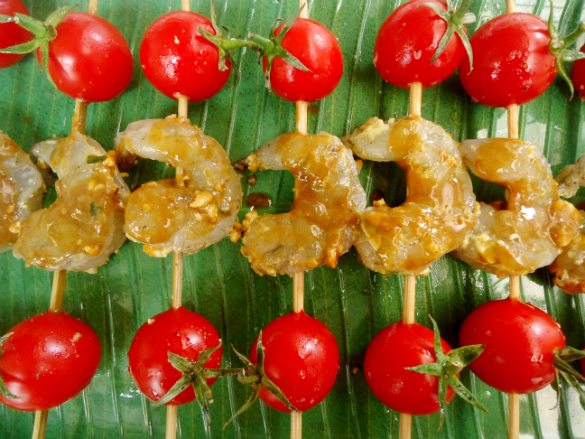 TOMATOES
Rinse the cherry tomatoes.
Add a pinch of salt and pepper.
Drizzle a tablespoon of olive oil on the tomatoes. Mix
Push sticks through a cherry tomato and shrimp alternately. Grill for 1-2 minutes on each side. Serve with basmati rice or toasted, sliced baguettes.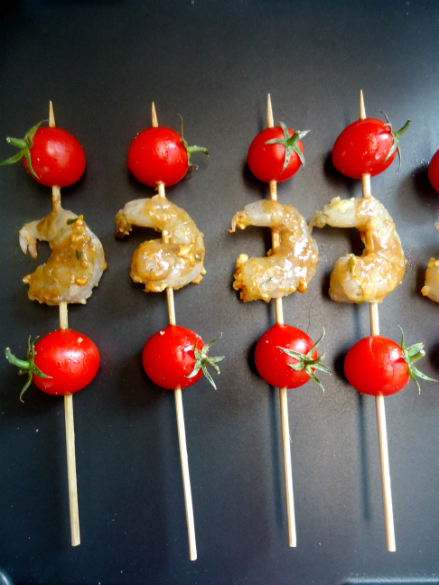 Encourage yourself one treat at a time. :)