Going around Hong Kong was a fun experience for me since I got to taste different flavors in a number of cities. Here are some of the restaurants and stores we visited during our stay.
TSIM CHAI KEE
98 Wellington St., Central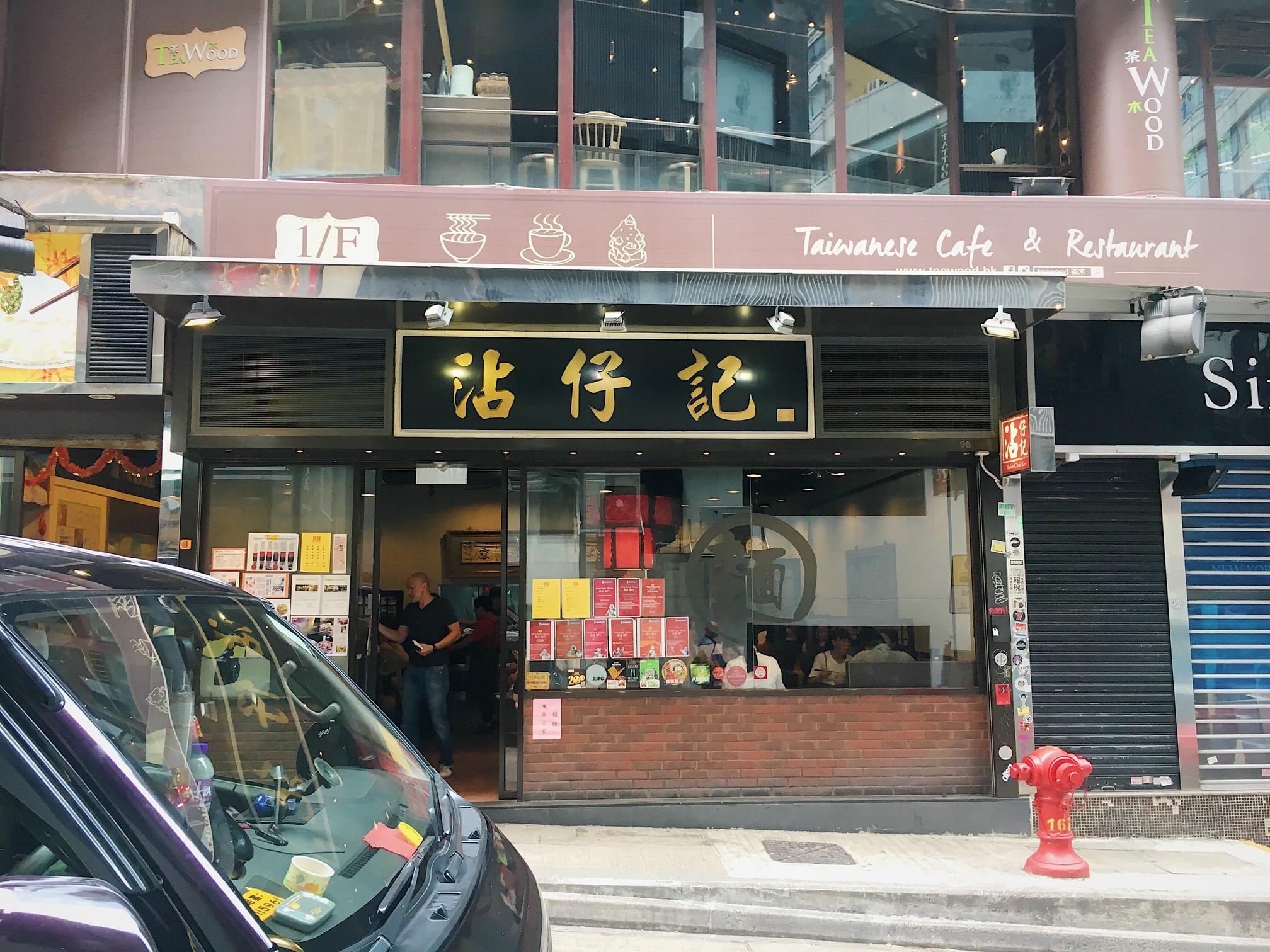 Tsim Chai Kee has been earning Michelin stars since 2010 and is still one of the most sought restaurants in Hong Kong. Without a doubt, it has one of the best wontons in the country! I still remember how the flavors exploded in my mouth after eating the plump and savory wontons in their noodle soup. We ordered the King Prawn Wonton Noodle (HKD 29 / PHP 188). However, unfortunately, the broth was bitter for me. Imagine overcooking onion leeks or chives in the broth and tasting its bitterness with every slurp. Nonetheless, the delicious wontons made the experience unforgettable! If ever you'll visit this restaurant, you'll probably share your table with strangers since the place only has around 8 tables inside and is very much visited by locals and tourists.
Tsim Chai Kee is situated right across one of its competitors, Mak's Noodles. Although, we weren't able to try the latter one because it opened at a later time (11 am). Based on other reviews, Tsim Chai Kee has bigger wontons compared to Mak's. Next time, I'll make sure to drop by!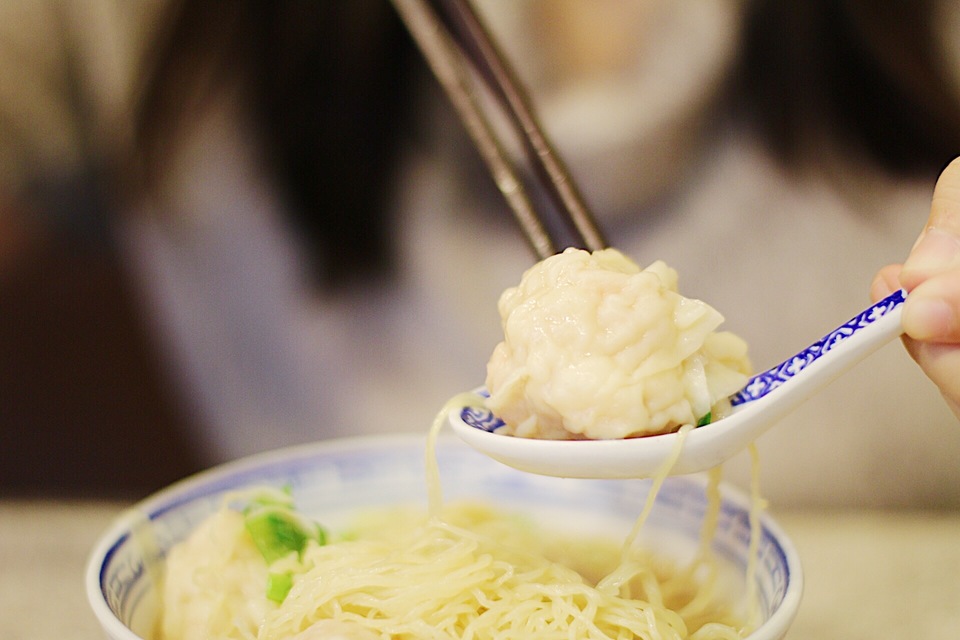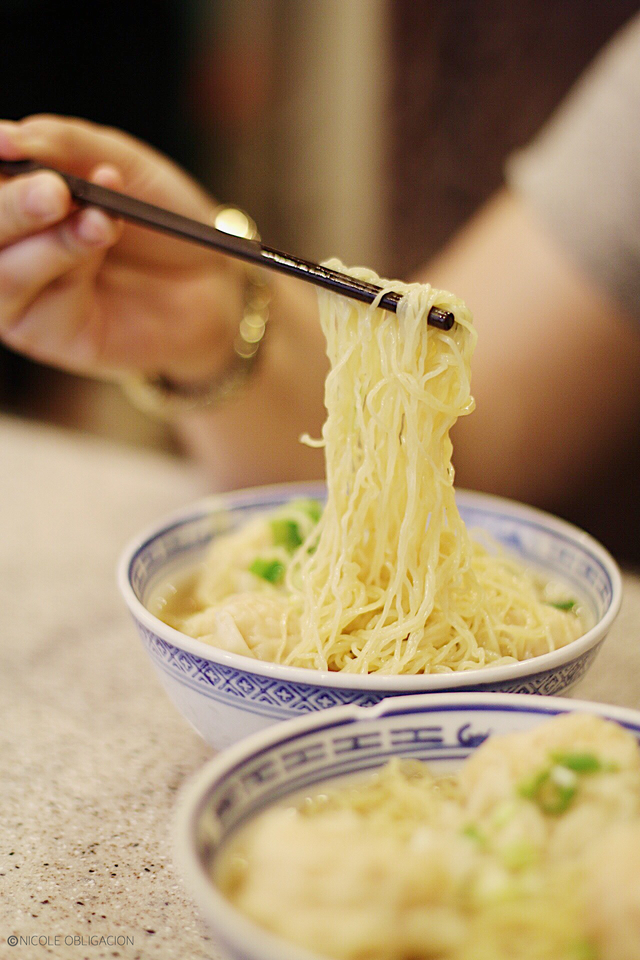 GUANGDONG ROAST RESTAURANT
37 Dundas St., Mong Kok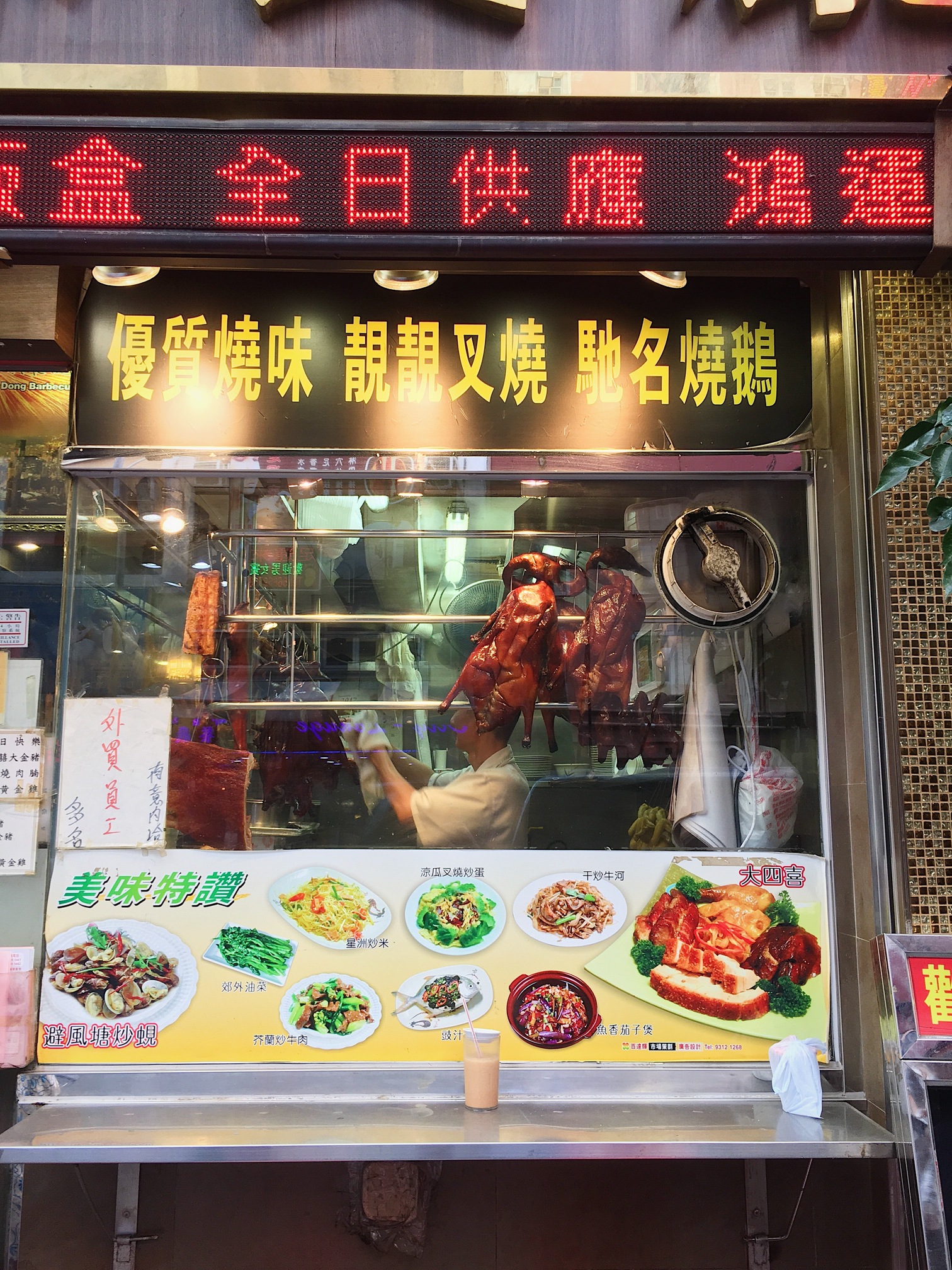 This was located a few streets away from the Airbnb apartment we stayed at. The staff couldn't speak English that much, but with the help of a few hand signals and their menu card, we were able to order a bowl of Wonton Noodle Soup (HKD 35 / PHP 227) and a plate of Roasted Duck with rice (HKD 57 / PHP 370). Both dishes were delicious! I liked the broth of this wonton noodle soup more than Tsim Chai Kee's and their wontons were also very delicious. I liked how they did not skimp on the shrimps. There was a whole, freshly cooked shrimp in each steamed wonton. Aaaahhh! I love Chinese food! The service was also quick. We had our dishes in less than 5 minutes.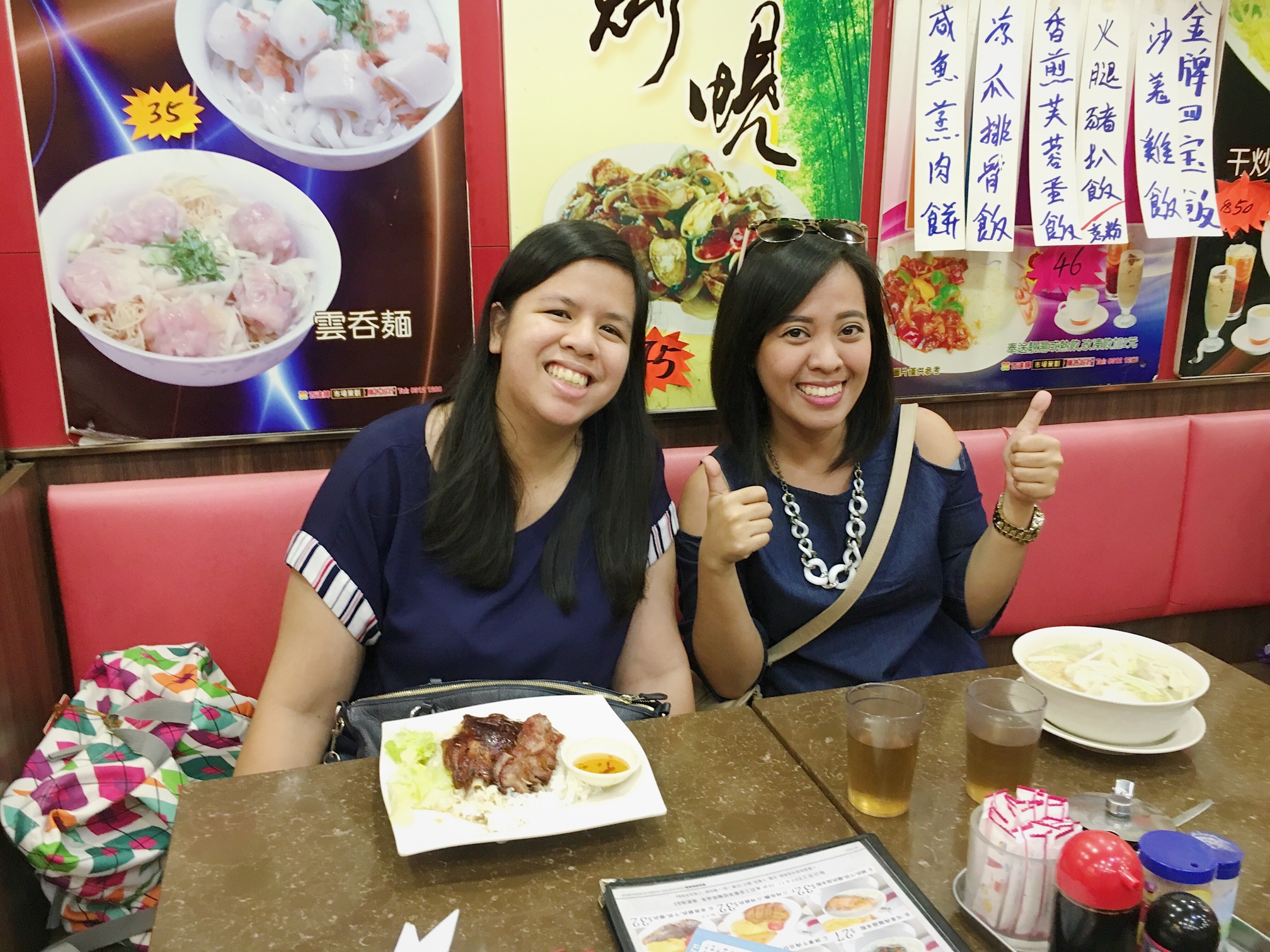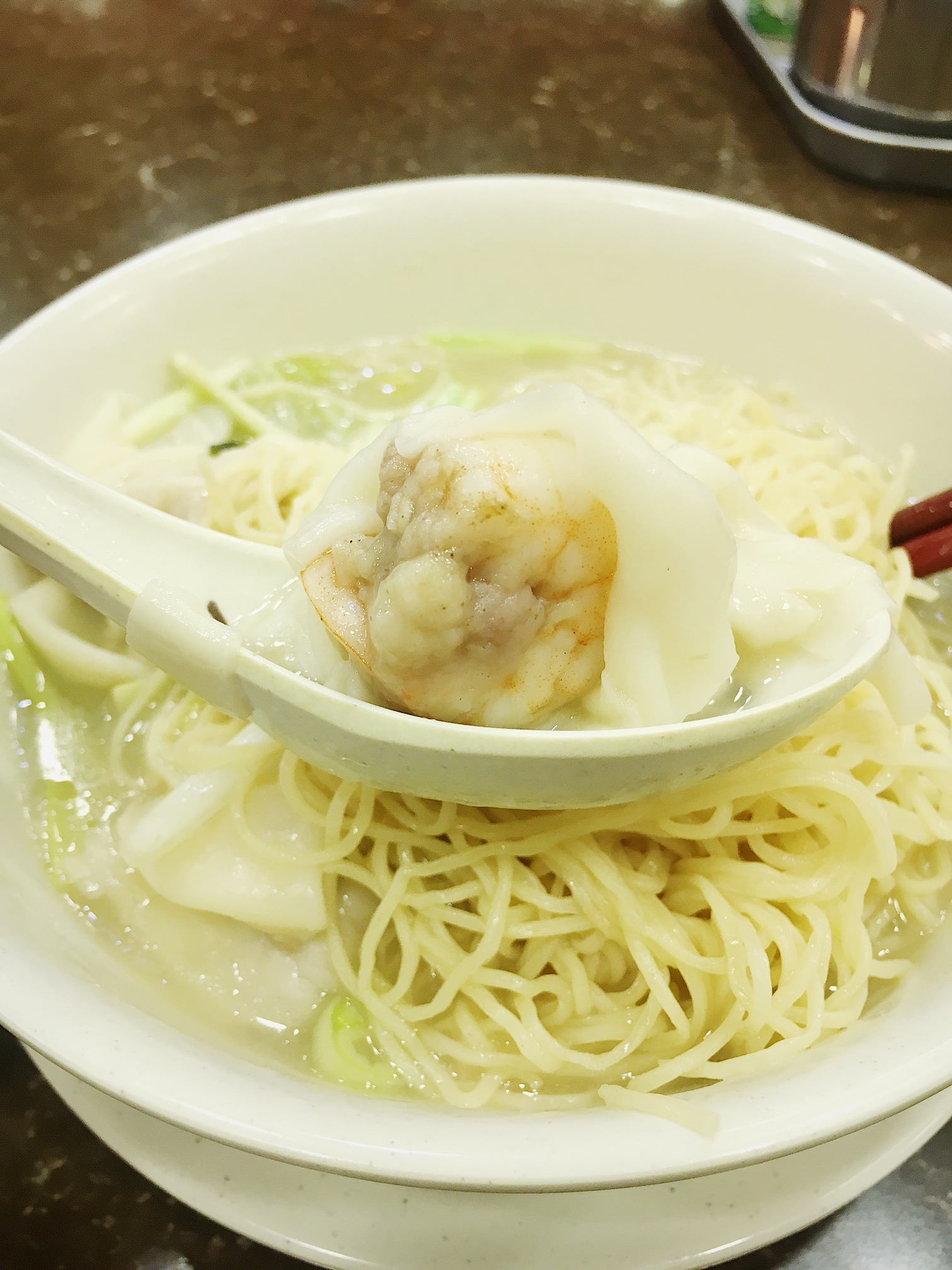 EMACK & BOLIO'S
26 Cochrane St., Central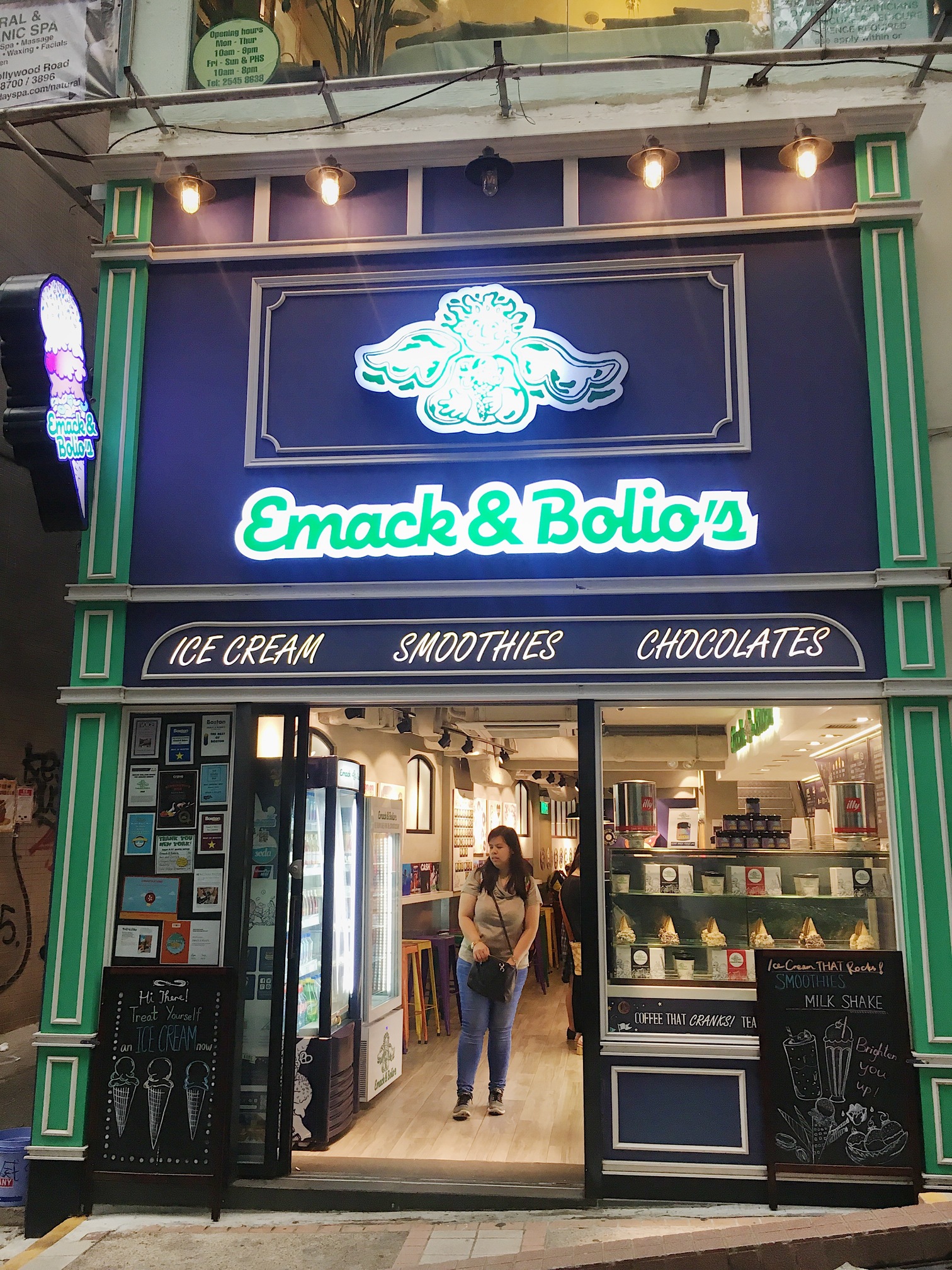 My friend had a discount voucher for this ice cream shop, so while it was drizzling, we stopped over and got ourselves a cold and creamy treat! Of course, I got the usual flavor (Cookies & Cream), but I paired it with a waffle cone which was covered with chocolate and crushed Oreos. They have other crazier options for their waffle cones, but because it was too much for me, I chose the Oreo Overload.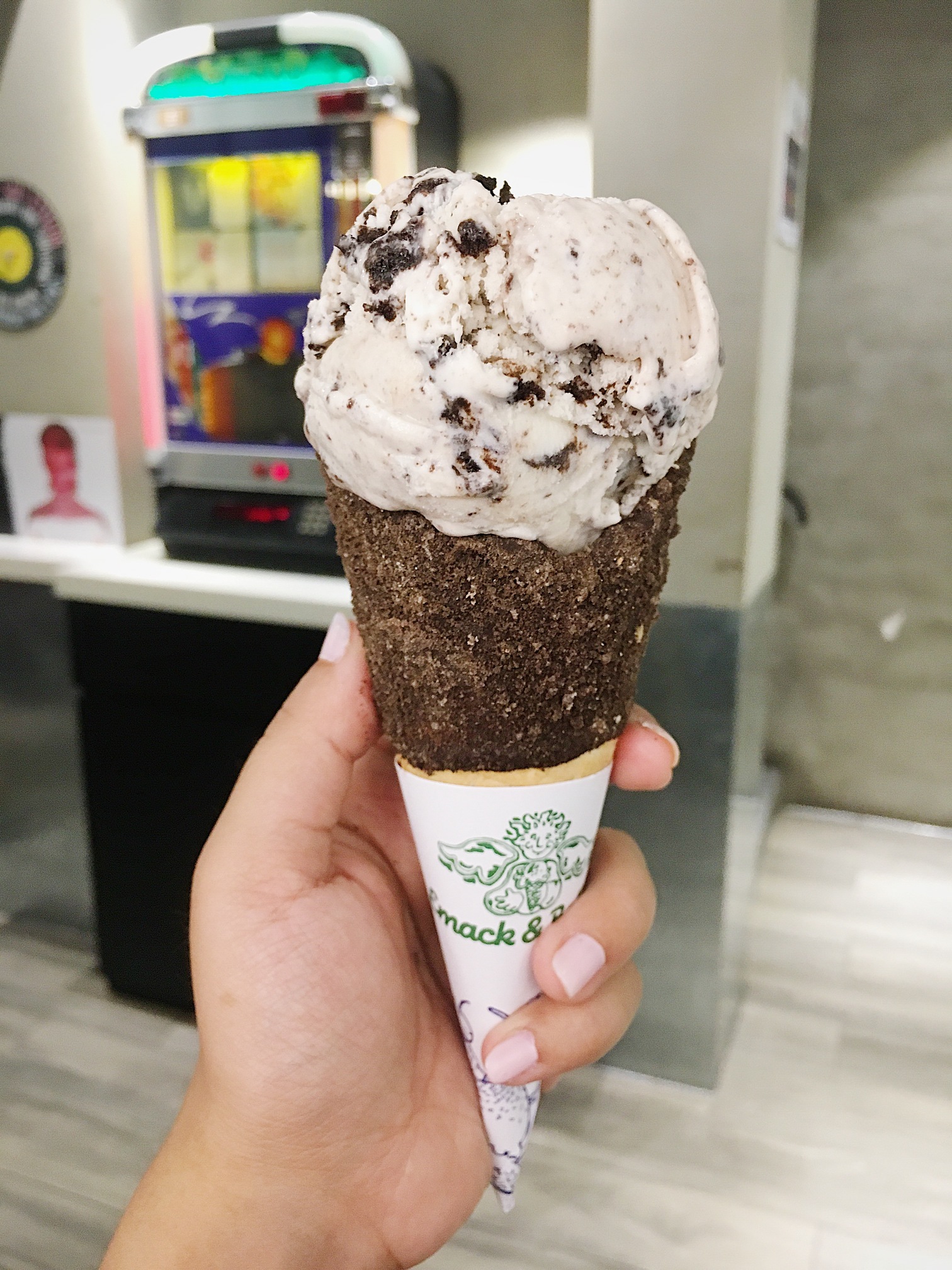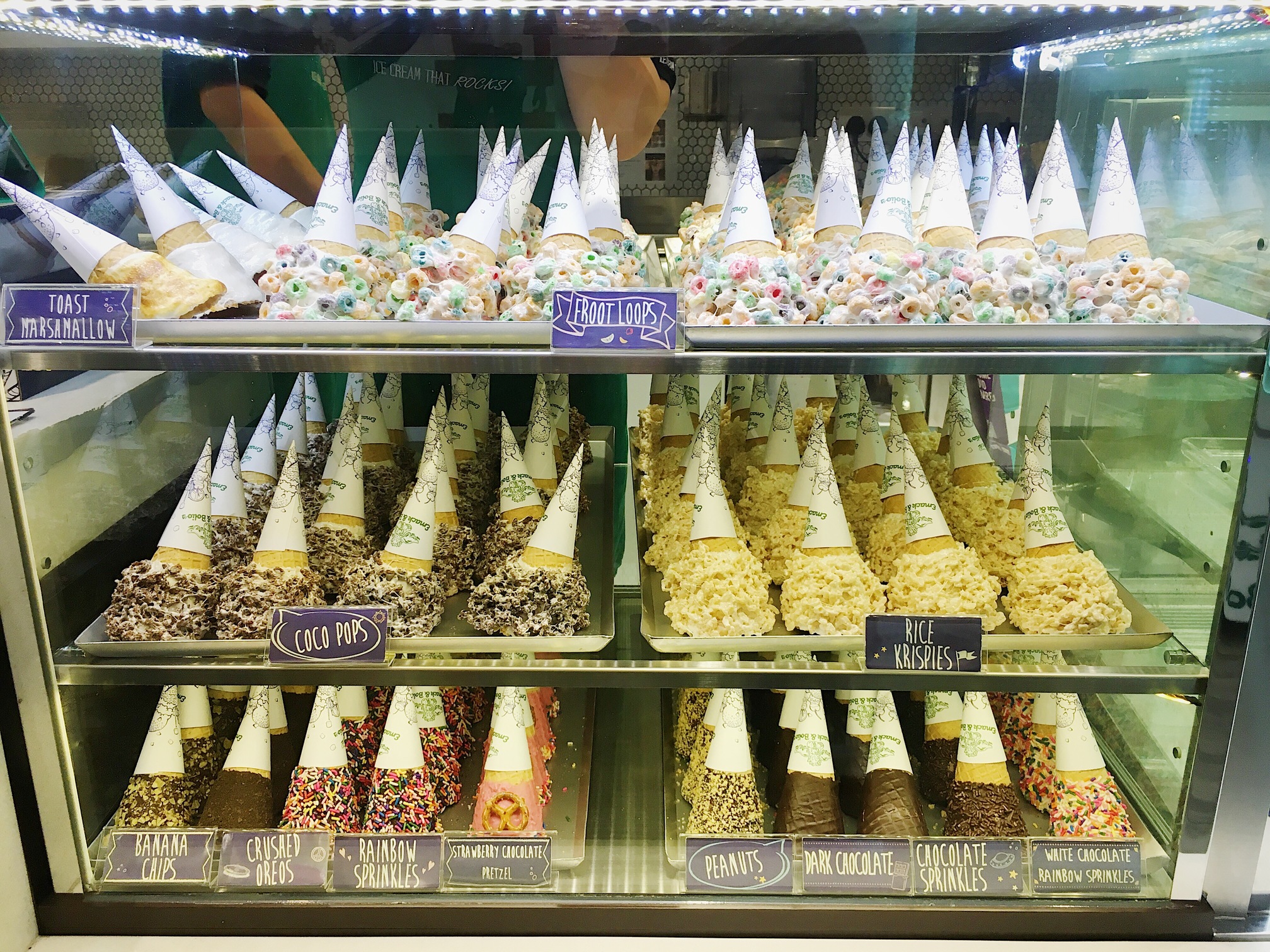 TAI CHEONG BAKERY
35 Lyndhurst Terrace, Central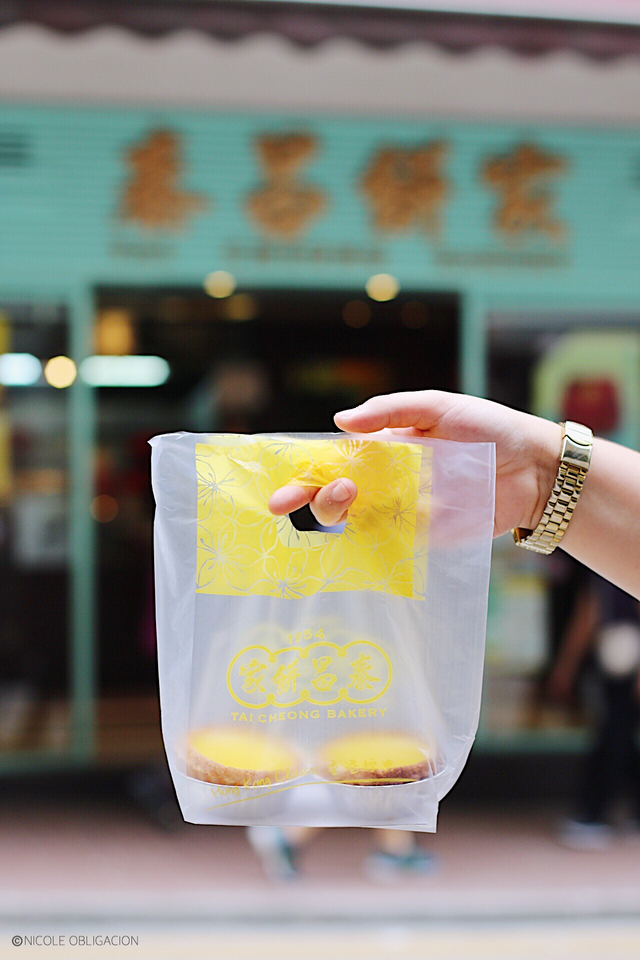 One of the go-to stores in Hong Kong is Tai Cheong Bakery. Their freshly baked egg tarts are delicious! I am not a fan of tarts, but I enjoyed eating this one! The egg flavor was just right and the tart's crust was savory. It also had the right amount of salt and sugar. The light filling can be likened to gelatin. I really wanted to bring some home to the Philippines, but I wasn't sure if they would last the trip. Now, I regret not being able to buy more of the egg tarts.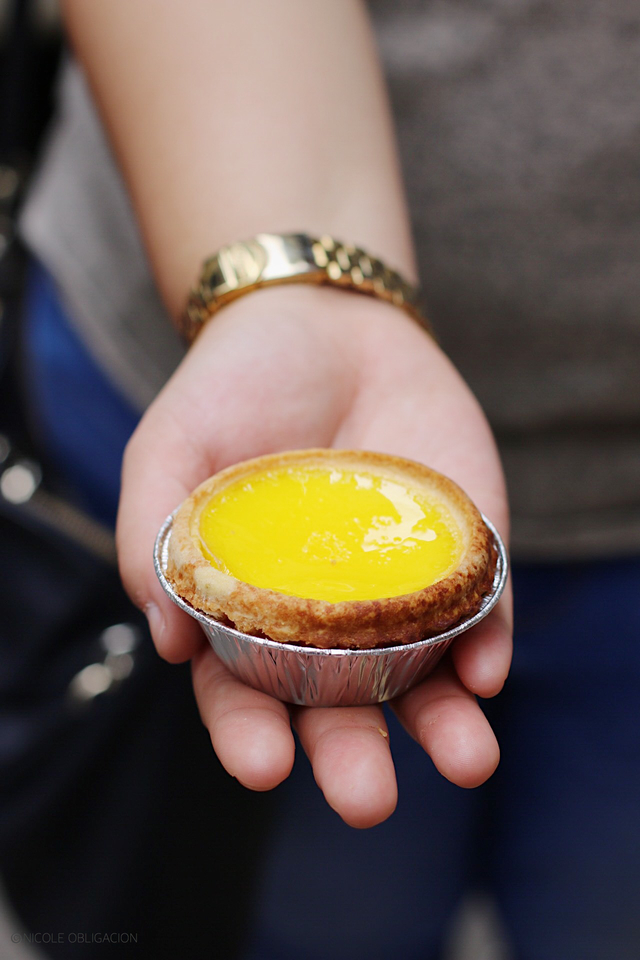 TAI HING
Shop G25, G/F, Grand Tower, 639 Nathan Road, Mong Kok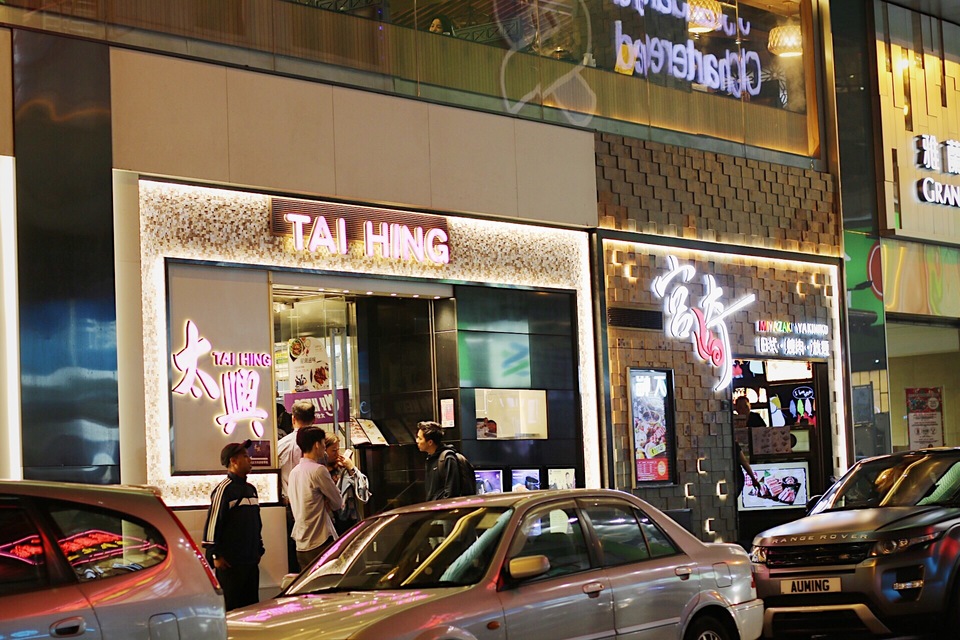 For my late dinner / early midnight meal, I passed by Tai Hing because I was thinking about Hong Kong's crispy roasted pork. Unfortunately, I wasn't able to clarify that I wanted the single serving, so I ended up buying the whole serving of crispy pork which was good for 2-3 persons. I ate it with a cup of white rice and their mustard sauce. I wasn't a fan of their mustard sauce though. But, I liked how they served the good parts of the pork. There was more meat than the fatty part. Plus, the thick skin was delightfully crispy! I would have liked it more if the skin was saltier. But maybe it was because I was just used to eating salty lechon skin in the Philippines. I heard good reviews of this restaurant. Hopefully, I can go back and give their other dishes a try!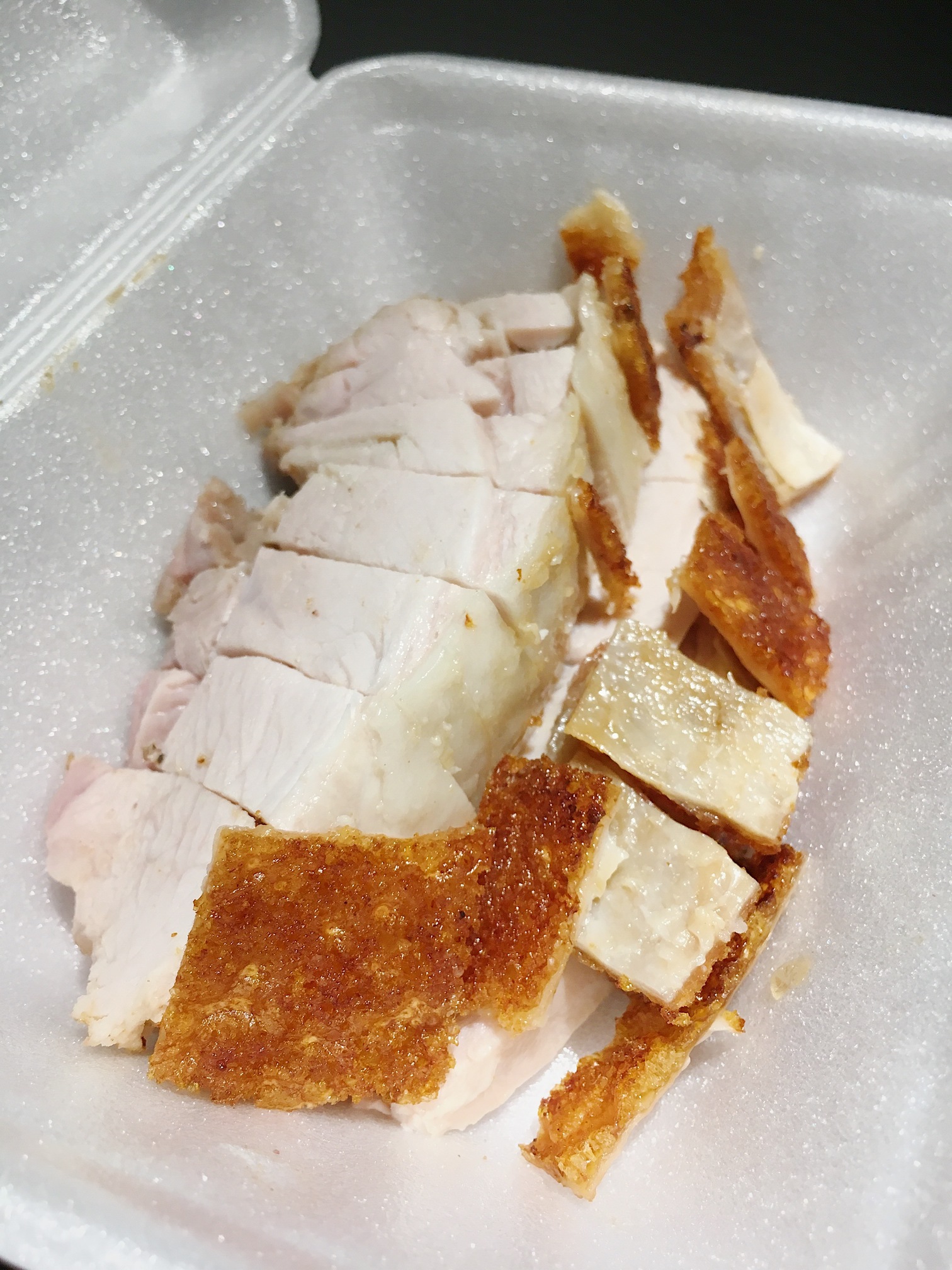 Click HERE for more restaurants and food stores we visited in Hong Kong.