I woke up on the first day of 2019 with a heavy heart. This usually does not happen every new year. But, instead of being excited for the future, I felt more anxious because of the many worries and fears that slowly crept in my mind. What would my career look like this year? What huge hurdles will I be facing again? How will I survive this year, financially? Will I finally be intentional in pursuing my passions? Will my insecurities ever go away?
As I spent the first few minutes of my day with discouraging thoughts, I knew that I had to battle them with truths from God's word. I sang these lyrics to myself: "Jesus, you're my firm foundation. I know I can stand secure. Jesus, you're my firm foundation. I put my hope in Your Holy word. I have a living Hope. I have a future. God has a plan for me — of this I'm sure, of this I'm sure!".
In the quietness of my heart, I opened up my frustrations to the Lord and asked Him to search me and renew my mind. I spent the next 30 minutes immersing myself in His word, remembering His faithfulness throughout 2018, and trusting that He will continue to be faithful this year.
In my journal, I wrote on only one page that night (which can be seen in the photo below). Usually, I would find comfort after writing my concerns. But, I was encouraged to write down the verses that spoke to my heart and reflect on them instead. I praise God for the peace that He gives. I praise Him because He is with us always, both in the clear and in the unknown.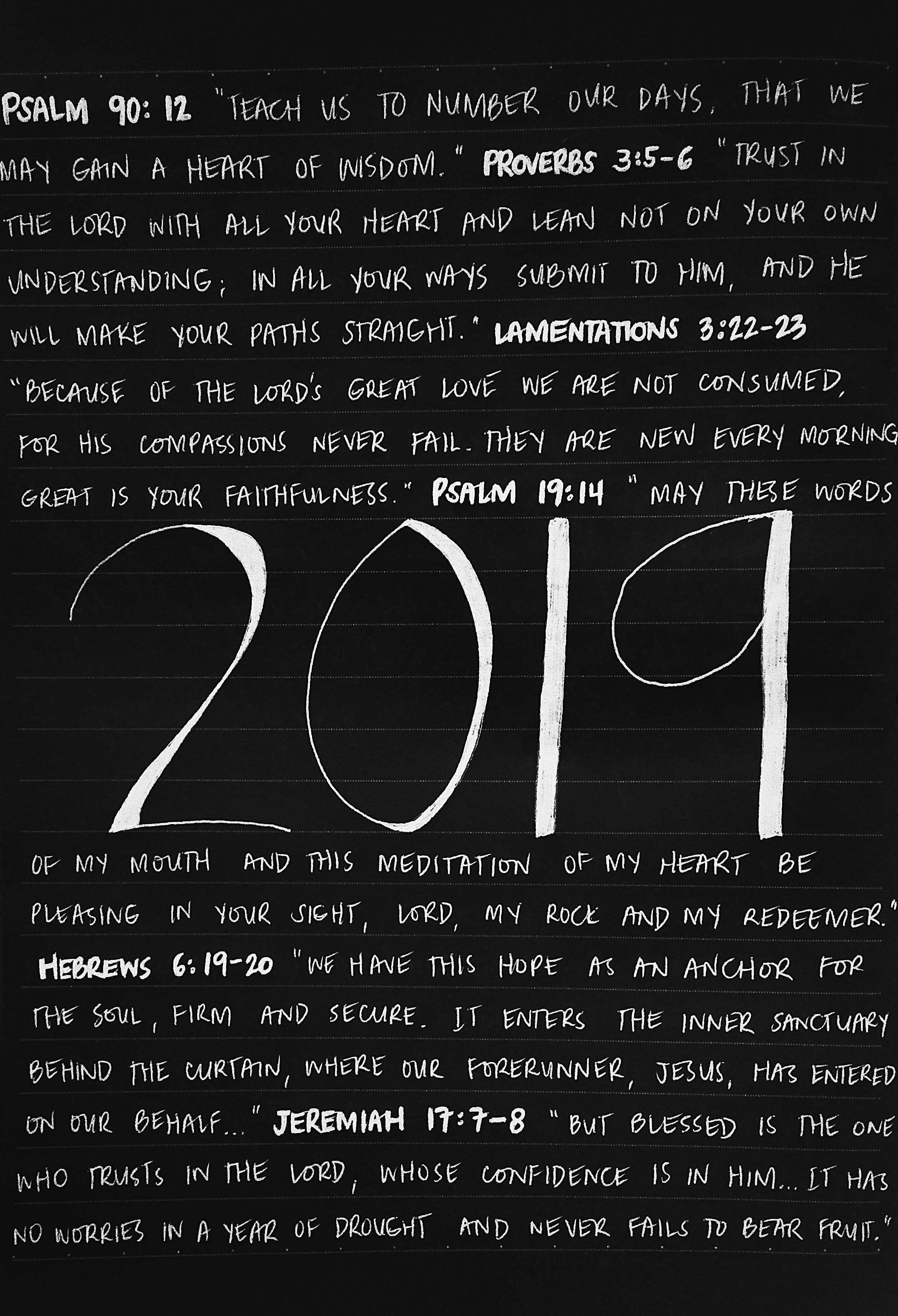 I still don't know the answers to my questions and I will probably still be tempted to carry my worries with me. But by God's grace, I will choose to let them go, trust Him, and say hello to the new day and new year that He has graciously placed in front of me.
Hello, 2019!