Boyce Avenue's concerts have always been inside jokes and cherished moments between me and God. You might be wondering, "What is the big deal with this lady and Boyce Avenue?" Well, they are my favorite band! I love three things about them: their acoustic music, exceptional vocal and instrumental skills, and culture as brothers. Also, by God's grace, He has been allowing me to experience faith-stretching moments during their concerts in Manila since 2013.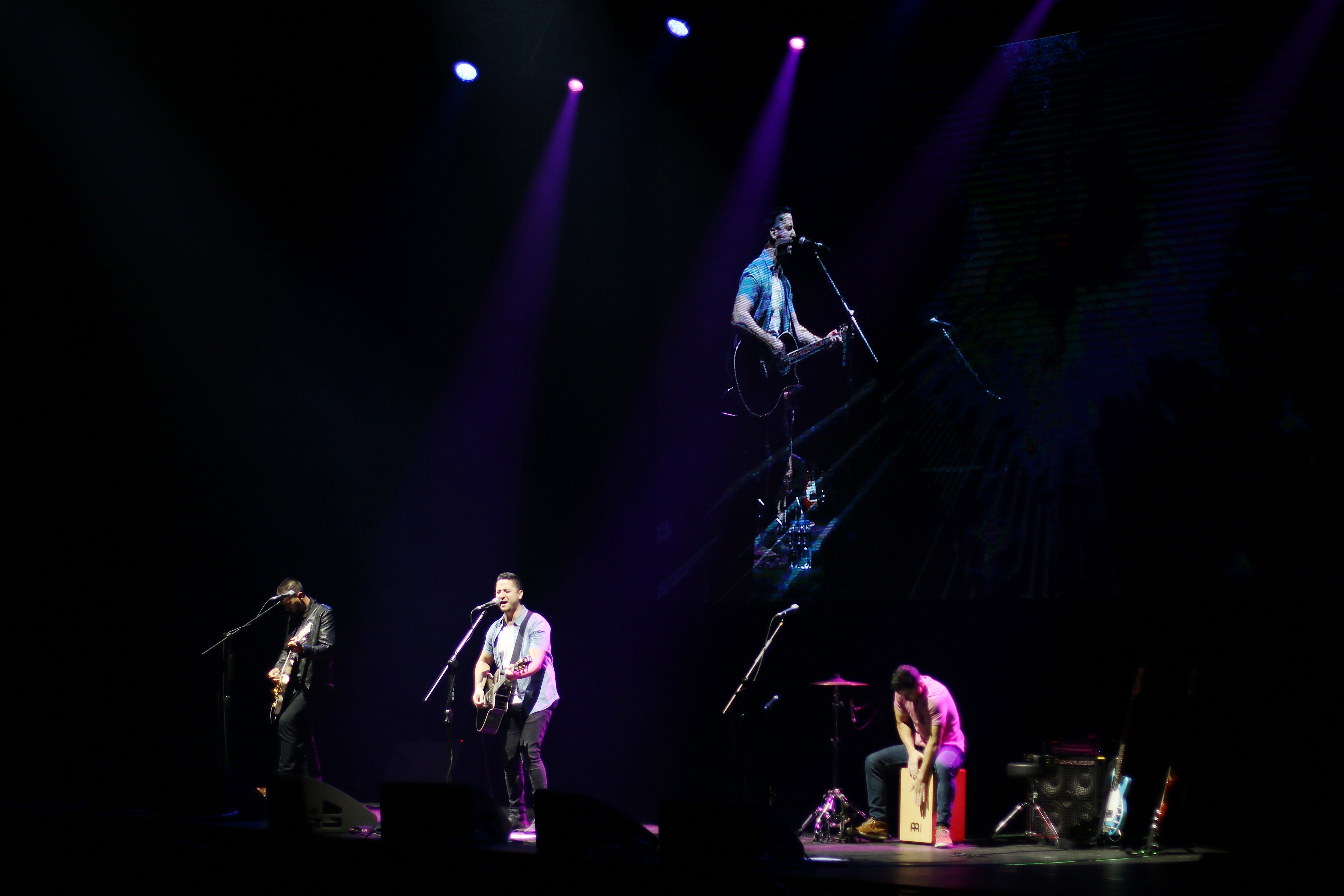 I have been craving for their live music ever since their last concert here two years ago. So, when Wilbros Live announced that they were coming back this June 2018, I immediately bought my ticket. Ironically, I was not as happy as I would have expected myself to be after buying the ticket. It was because the production company that brought them back was different from the company that organized the concerts for Boyce Avenue in the past years. It was sad for me because family friends, who worked in that company, graciously helped me meet the band backstage after the concerts in 2013, 2015, and 2016. Now that Wilbros Live was bringing them to Manila, I absolutely did not have any chance of meeting the band. In their previous concerts, for some reason, they also did not sell Meet & Greet passes.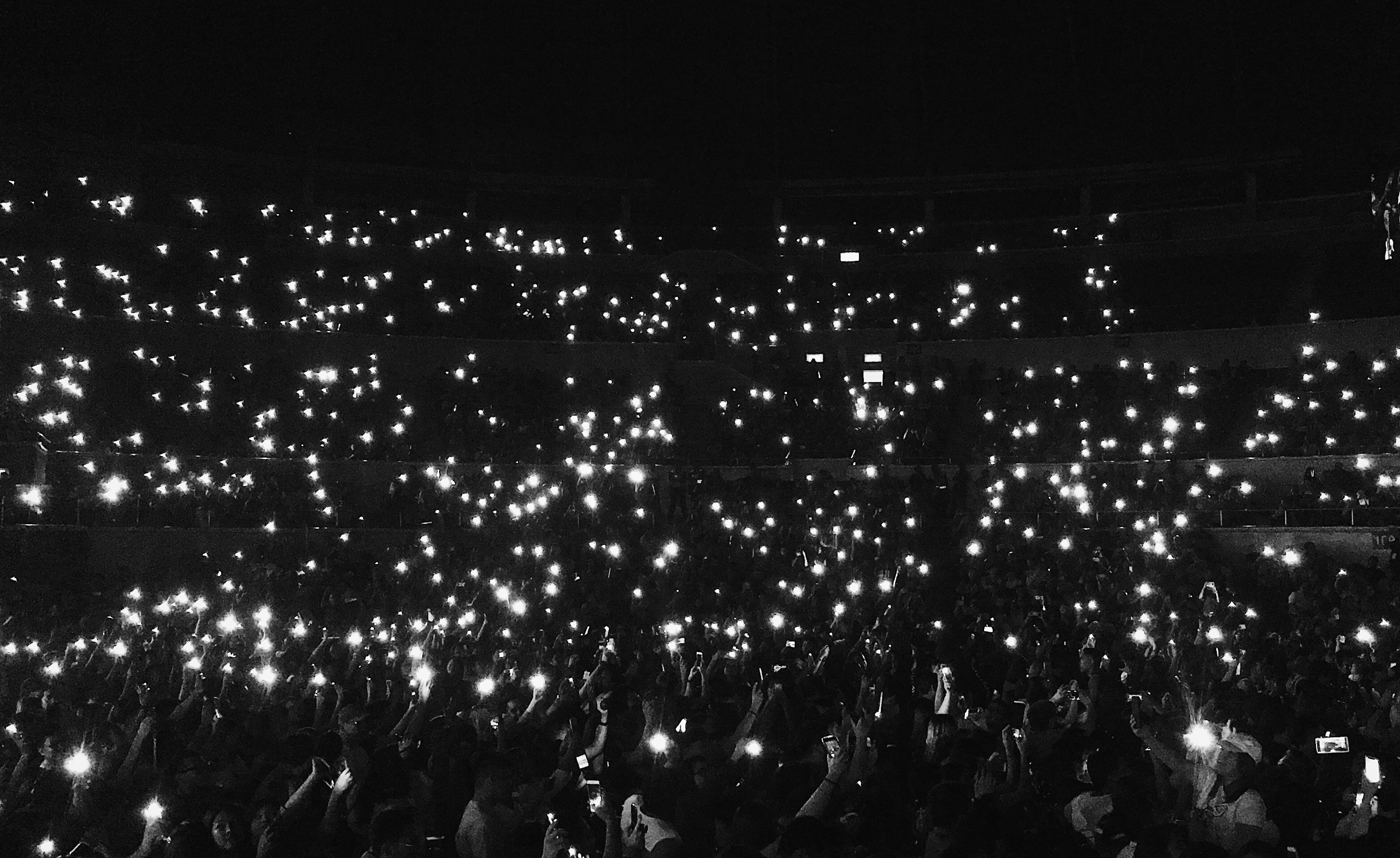 I was glad that I had the opportunity to watch their concert again. But at the same time, I felt sad that I wasn't going to meet them in person. Despite this, I still thanked God as He encouraged me to still be content. I remember telling Him, "Lord, you allowed me to meet them when it seemed like an impossible situation. This happened three times before! You can allow it to happen again if You want to. So, who am I to demand from You or to not be grateful even when You take this away?"
Two months passed by and the concert day was fast approaching. By this time, my family and friends were already excited for me because they knew how much I loved Boyce Avenue and their music. After sharing my love for the band to one of my friends, I went home hoping that I could somehow still meet the band again. I told the Lord that He could easily allow it to happen if it was His will. But, if it was not His will, then I would still be thankful.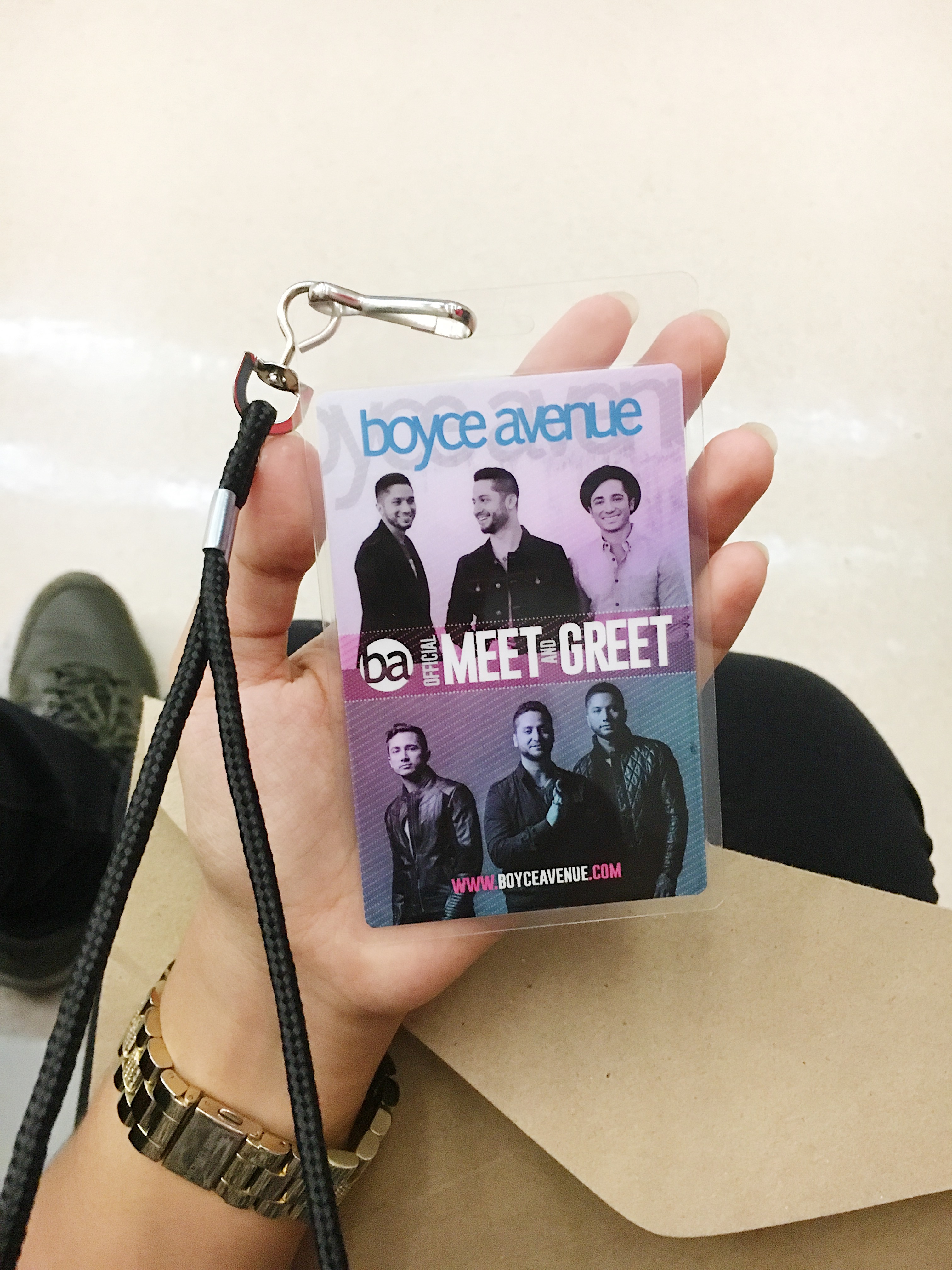 That same night, just three nights before the concert, I was scrolling through updates on Google about their concert. To my surprise, I stumbled upon the band's announcement in their Twitter account about the Meet and Greet passes that they were selling since the start of May 2018. It was already May 29 at that time and I could not believe what I was reading! I was not able to closely monitor their updates before because I decided to log off from my Facebook, Twitter, and Instagram accounts earlier this year, as I have shared in a previous post HERE. Amusingly, I was both frustrated and extremely joyful that I saw the announcement that week! For the first time in the history of Boyce Avenue concerts that I have attended, I bought a Meet and Greet pass.
The night before the concert, Boyce Avenue's management sent an email to those who purchased the Meet and Greet passes to inform us about instructions and its inclusions. Basically, the pass entitles us to have one photo with the band AND one personal item that we can ask them to sign. Even before the email was sent to us, I had already printed a collage of my previous photos with the band for them to sign. I just thought that it would be a cool idea to compile the Meet and Greet moments I have had with them in the past.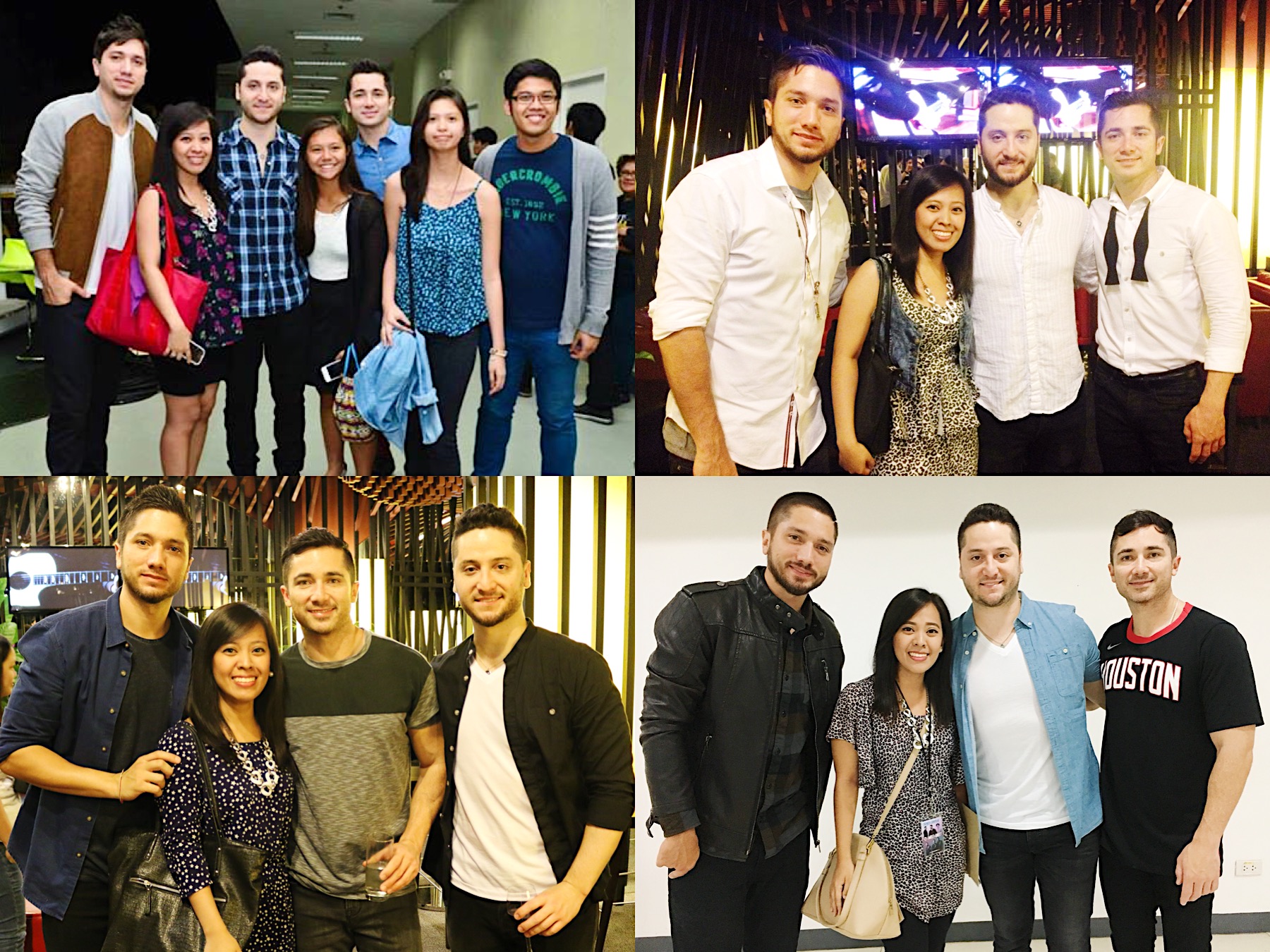 Fast forward to the night itself, we were all in line, waiting for the band to welcome us individually. As we patiently watched the time go by, the staff handed laminated IDs to us with the signatures of the band members. It was a pleasant surprise for us! Finally, they asked us to go inside the backstage area. There were about 25 people in front of me who went ahead with their Meet and Greet opportunities! As I was nearing the entrance door, I noticed that the people only had one photo with the band. They were not having their personal items signed by them! Literally, a minute before my turn, I quickly asked one of the staff members why the personal items were not being signed by Boyce Avenue. She responded by saying that it was because they already provided signed laminated IDs for us.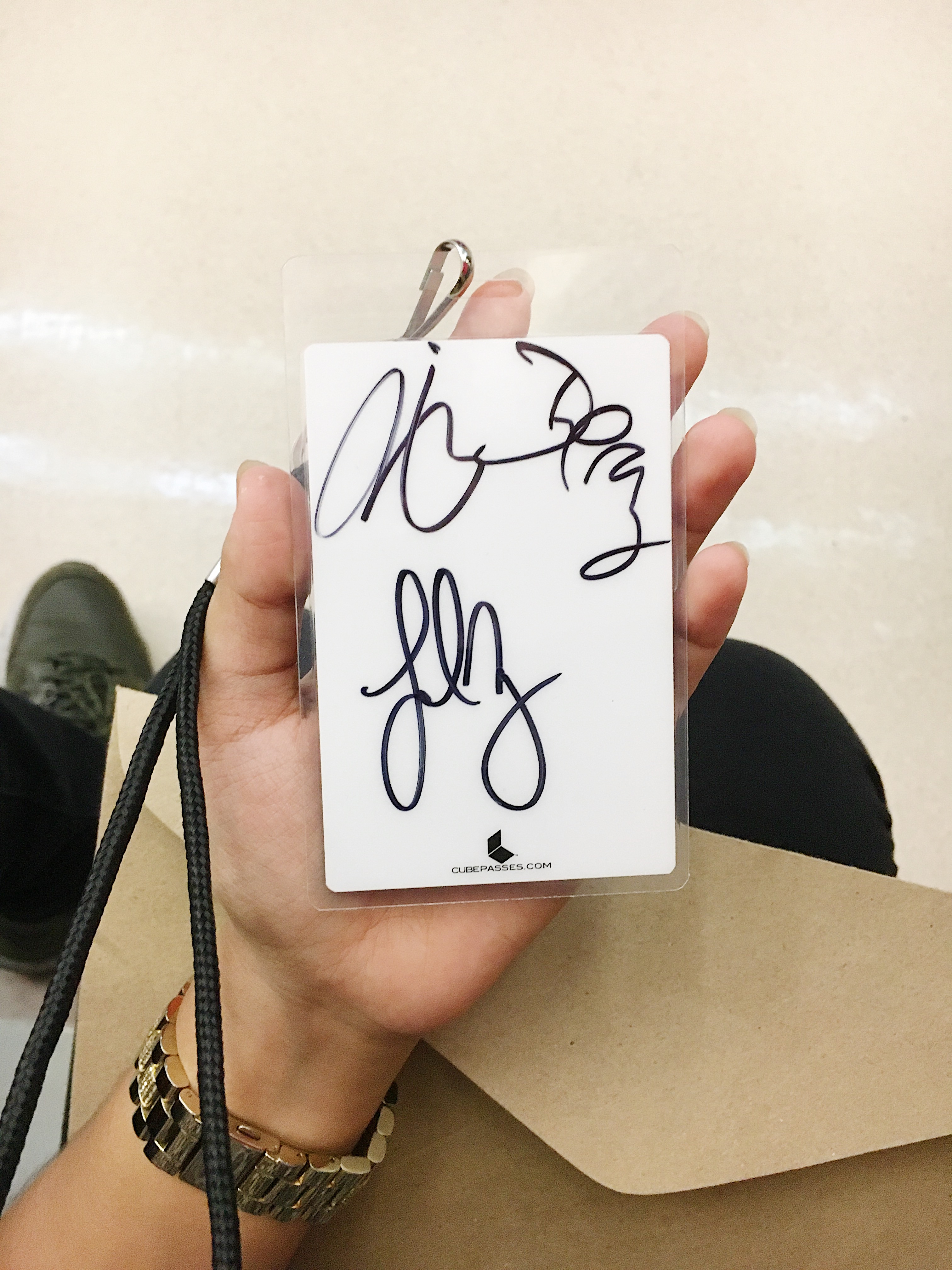 I felt my heart beat fast as I held on to my permanent marker and collage of photos printed on an A4 photo paper. I remember having a quick conversation with myself about "Seizing the opportunity vs. Shying away". Each person literally had 8 seconds with the band and all I could think of was: "I know this seems impossible, Nicole, but you have nothing to lose if you try to ask the band. If it's God's will, He'll allow it to happen." When it was finally my turn, instead of giving them a hug during the first three seconds, I approached them by saying: "Hi! I know this isn't allowed anymore, but is it okay if you still sign my photo?" Alejandro said: "Oh! You know what? We'll just finish taking photos with everyone else and then we'll get back to you."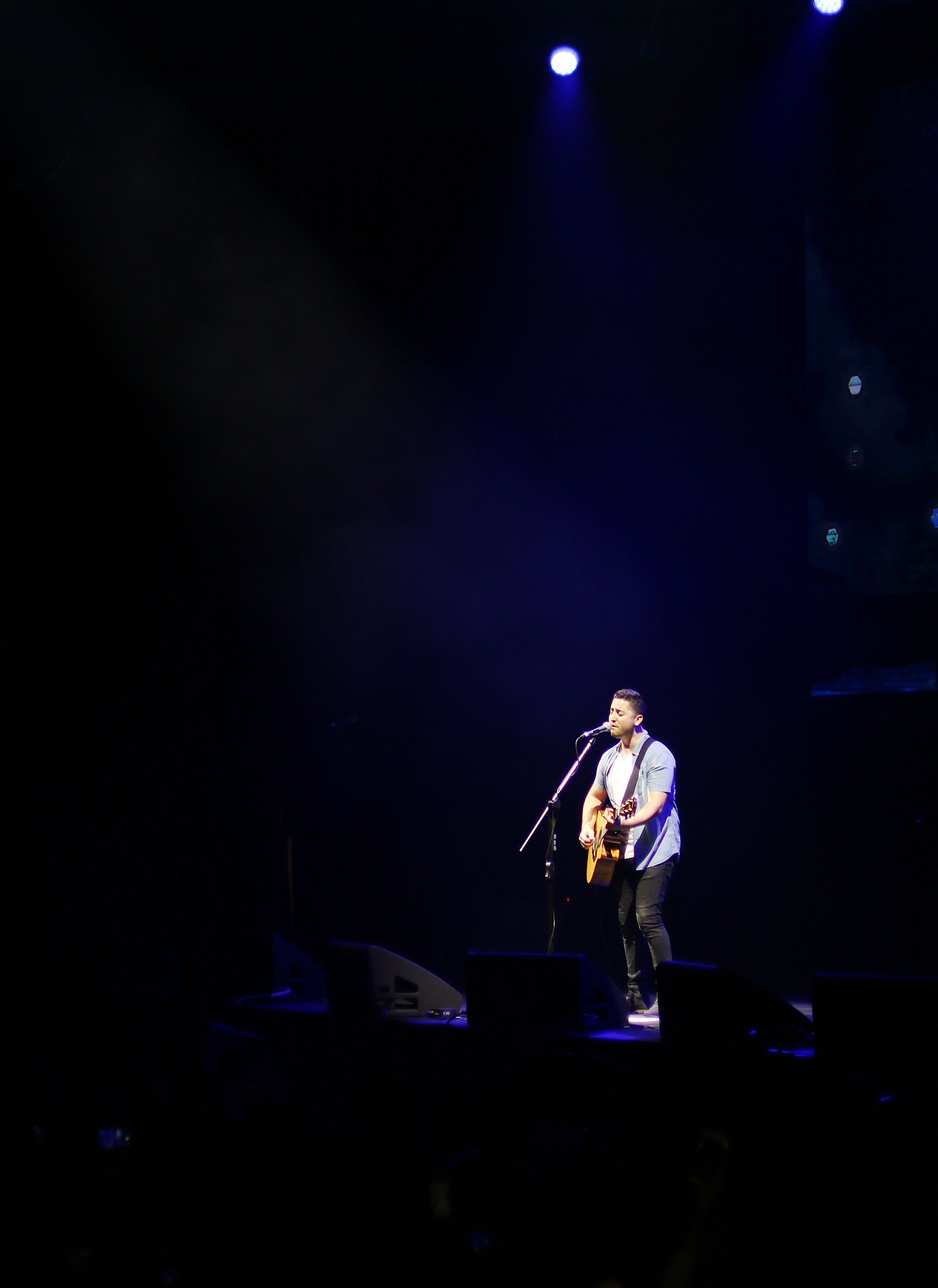 After this, the staff from the production company, including the bouncers, kept on re-directing me to go outside, farther from the backstage area. Every time they re-directed me, I tried to explain that my photo and ticket were still with the band – for their signature, but they kept leading me towards the exit. But, ten minutes later, all of the people got their photos taken with the band and they left the area one by one. I followed up with one of the bouncers and patiently waited at the exit gate. It did not take long until one bouncer walked towards me with an A4 photo paper in his hand and a brown envelope with my printed ticket on it. As soon as I got them, I saw the impossible happen right in front of my eyes. My collage was signed by the three Manzano brothers and I could not be more relieved. The band was so gracious and kind enough to grant my special request and I was so glad I took the risk of seizing the eight seconds that I had with the band.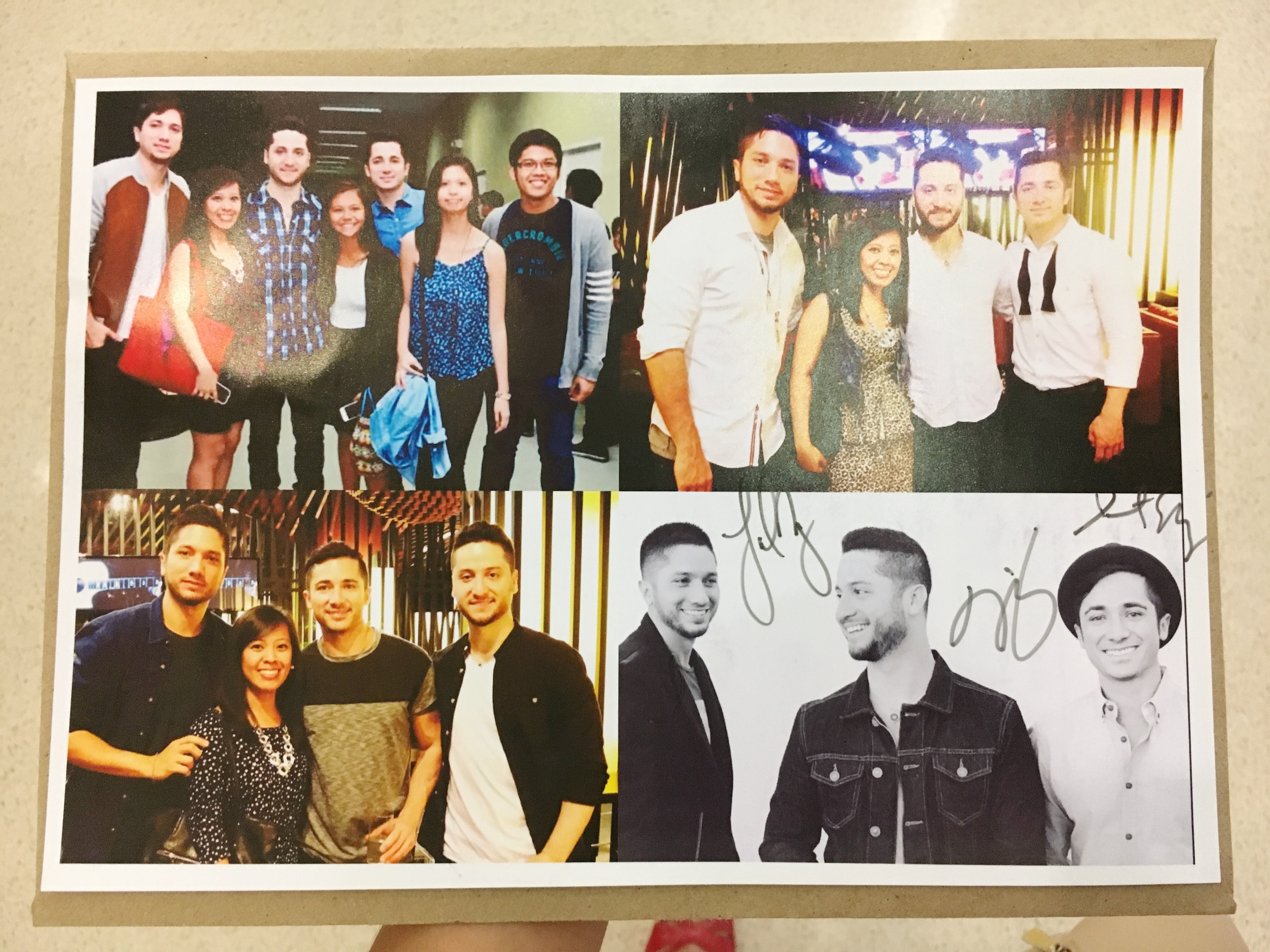 Yes, this Meet and Greet experience was probably the most stressful I have had compared to the past three ones. But, God still allowed me to have a unique experience with Him and with the band this time. Meeting ones favorite band for the fourth time may seem like a trivial thing to some. But, it is certainly one of the languages that God uses to speak life into my heart, as He helps me exercise my faith in Him who is able to do anything. I was reminded of Philippians 4:6 where it says: "Do not be anxious about anything, but in every situation, by prayer and petition, with thanksgiving, present your requests to God."
Thank You, Jesus, for always being so personal and intentional.
Thank you, Wilbros Live, for bringing Boyce back.
Thank you, Boyce Avenue, for being awesome as usual.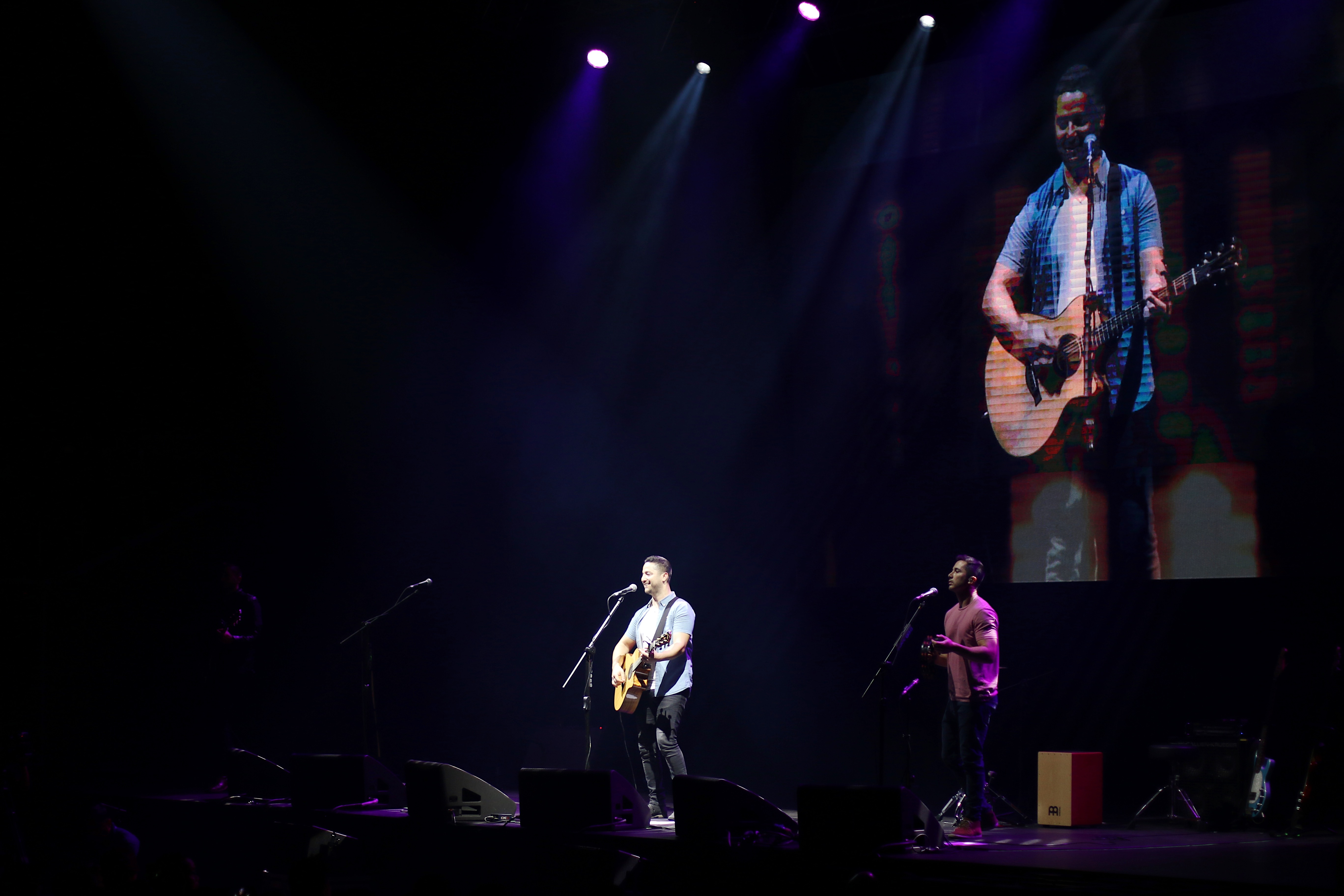 Special performances by Youtube stars: Moira dela Torre and AJ Rafael. :)