One of the most encouraging mottos I have ever heard in my whole life is this: "Anyone can cook." This line came from one of the characters (Chef Gusteau) in Ratatouille, a Disney Pixar animated movie. After watching the movie for the first time (a few years ago), I was able to appreciate culinary more. Moreover, even without the luxury of being trained by professional chefs, because of the movie (and many other things), I was encouraged to constantly improve on my skills in the kitchen.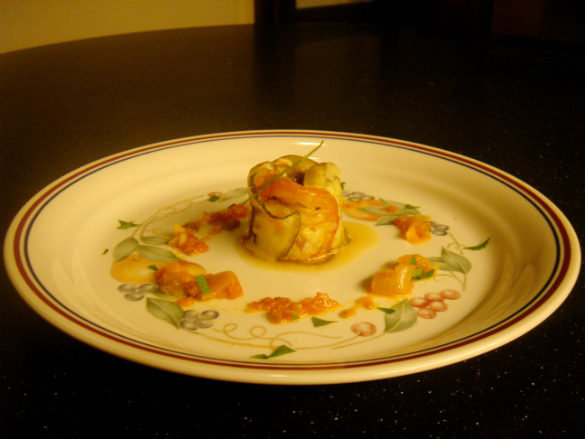 Last weekend, I tried making my first Ratatouille. :) As seen in the movie, it basically is a vegetable dish that combines cooked zucchinis, eggplants, squash, tomatoes, olive oil, garlic, onions, fresh herbs, and spices. One of the most popular recipes of Ratatouille was made by Thomas Keller, who was also one of the consultants for the movie.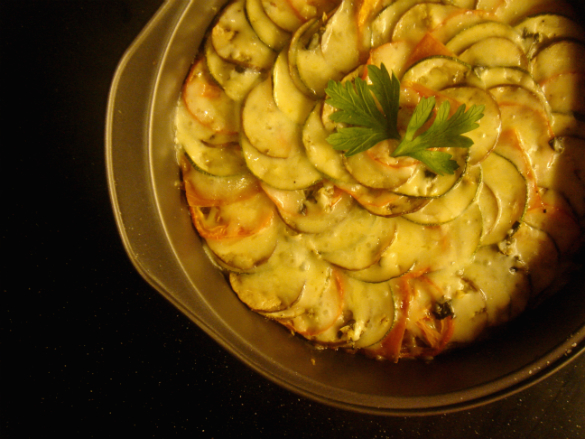 I started making the dish by roasting green bell peppers in the oven at 450 degrees. After cooking and removing the peppers from the oven, I had to readjust the temperature to 275 degrees as it was stated in Mr. Keller's recipe. To ensure the correct temperature, I used my oven thermometer to check the degrees.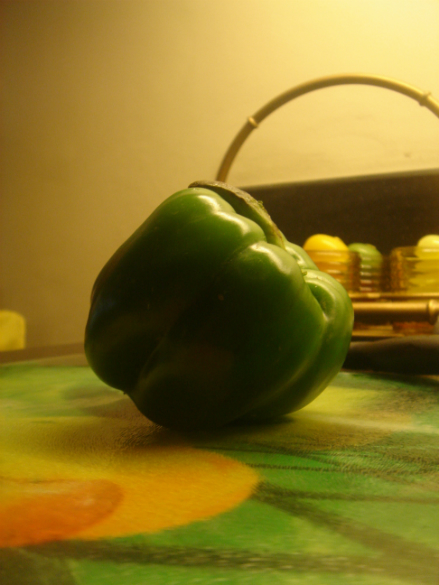 After a few minutes, I used the pair of tongs again to get the oven thermometer out and placed it on the table. However, I guess, because I was trying to work double time, I accidentally grabbed the oven thermometer with my left hand without any mitten on.
"AAAAAGGGGHHHH!" I screamed in pain as I dropped the oven thermometer on the floor. I immediately rushed to the freezer and held on to an ice cube. All I could say was "Huhuhu. Ouuuch." It was really terrible. I had a difficult time preparing the ingredients because my fingers were aching and sore.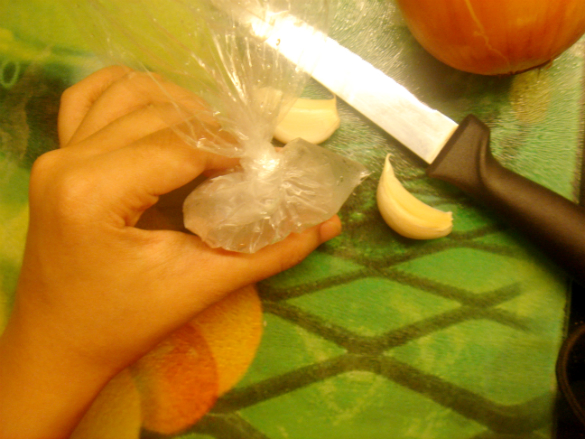 As tears rolled down my cheeks, I told God: "Lord, of all the times to have burnt fingertips, why now? :( Haha. I was supposed to make Ratatouille tonight. But with my sore fingers, how can I thinly slice the vegetables and do the rest of the preparation?"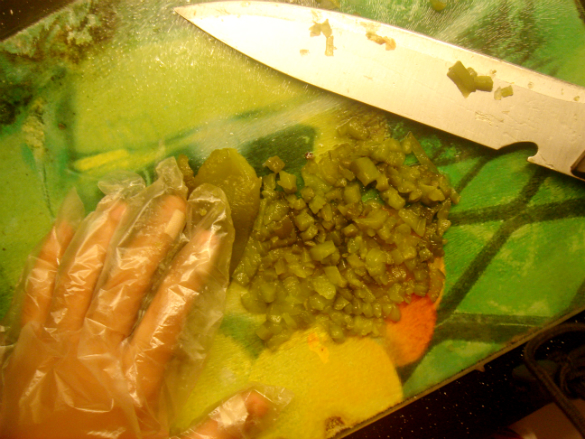 I sat in front of the electric fan and I tried to cool myself down. I was already giving up on the idea of making Ratatouille that night when God suddenly spoke to me: "Nic, you know that I am still in control even when it's painful and difficult, right? And you know that you can still do all things through Christ who gives you strength (Phil. 4:13). So, why are you still so disturbed and worried?"
"Oo nga noh, Lord." I replied. "Sorry for not focusing on you and for not being grateful still. You are in control and by Your grace, I know that I can do the Ratatouille even with burnt fingertips."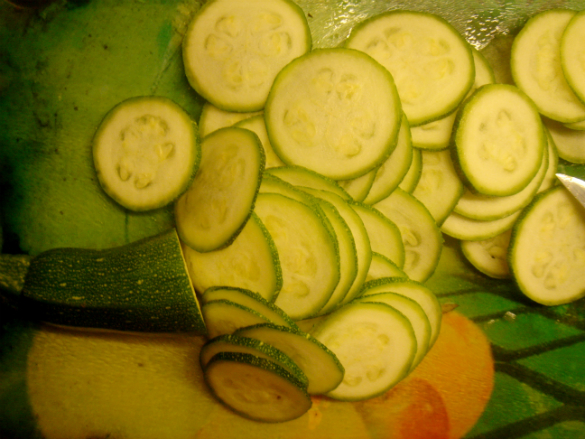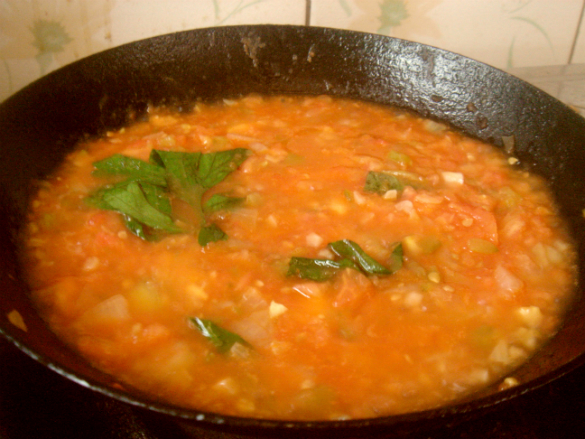 I continued preparing the ingredients even if it was really painful. I constantly placed my three fingers on the ice to soothe the pain while I was slicing, chopping, mixing, and baking. Eventually, my mom put an ointment on them for faster recovery.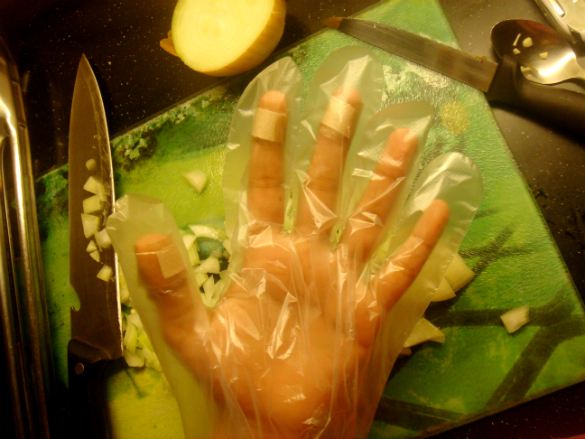 While I was preparing and baking the Ratatouille, I started to think about my situation and thanked God for the following:
That I had the privilege of baking again.
That he provided for the ingredients and other resources needed.
That I only have three burnt fingers and was still able to work in the kitchen.
That my mom is a dermatologist, so it was really convenient for me to have a treatment instantly.
That Philippians 4:13 continues to encourage me and remind me that I CAN DO ALL THINGS THROUGH CHRIST.
And that God is God, because whatever happens and whatever the result may be, it was comforting to know that He is always in control.
After one and a half hours, I finally topped the dish with my leftover mozzarella cheese from the pizza I made two weeks ago (https://encouragingtreats.com/god-stuck/); placed it back in the oven for five minutes; and served it with fresh, toasted slices of baguettes.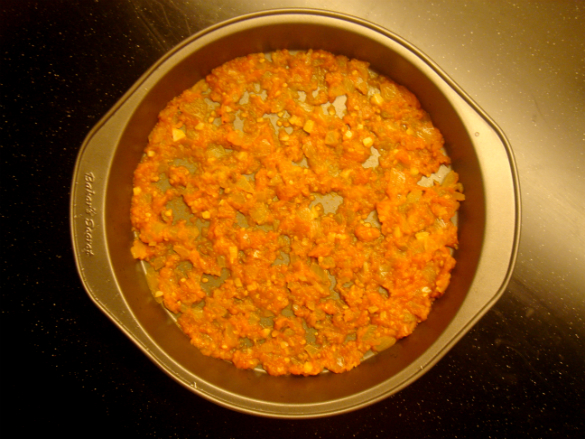 I kept on thanking God while I was enjoying my share of Ratatouille because He allowed me to finish it even with burnt fingertips. I suddenly remembered Chef Gusteau's motto: "Anyone can cook." and it became so real to me. "Wow! This is so cool, Lord! By Your grace, I COOKED RATATOUILLE! ANYONE CAN COOK RATATOUILLE!" :D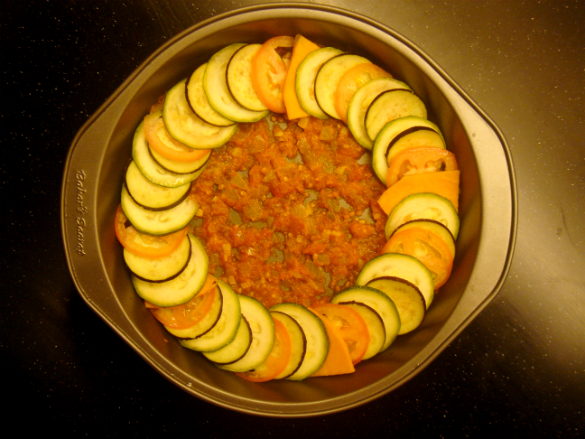 But, what made that moment even more special was when God whispered in my heart, "Yes, Nic. You can because of Christ who gives you strength. (Philippians 4:13)" :) (It was interesting how He made the Bible verse and chef Gusteau's motto to be so similar.)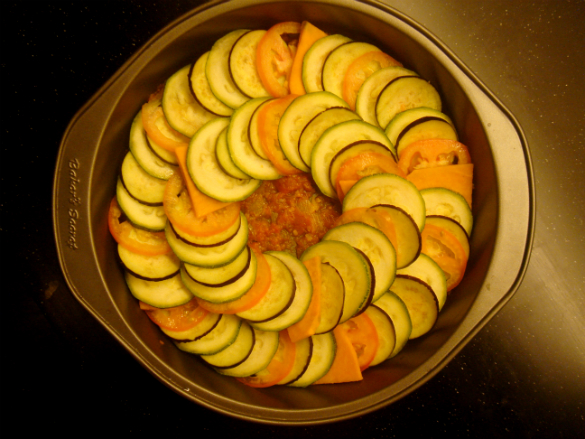 I smiled and suddenly noticed my three burnt fingers again. At that moment, I realized that God does sometimes allow us to go through different kinds of pain and struggle.  However, it is still comforting to know that He will always give us what we need (in my case, 7 more fingers to use), for us to fulfill His purposes in the lives He has blessed us with.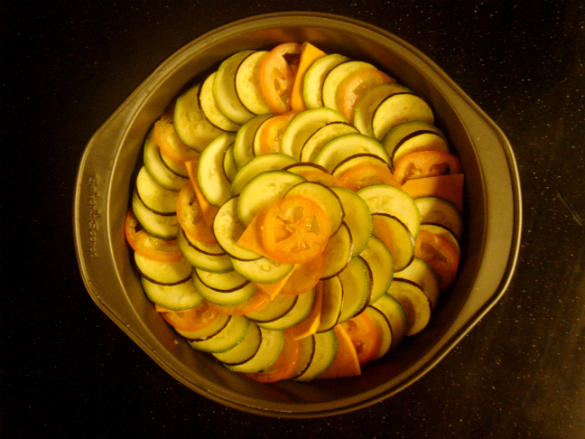 I thank God because of His reminder for us to still find joy in Him even in difficulties. Making Ratatouille definitely is one of his encouraging treats for me. And I pray that my heart will continue to rest, do my best, and at the same time, find joy in Him who is able to work in and through me in whatever situation.
Philippians 4:13
"I can do all things through Christ who gives me strength."
Psalm 46:1 
"God is our refuge and strength, an ever-present help in trouble."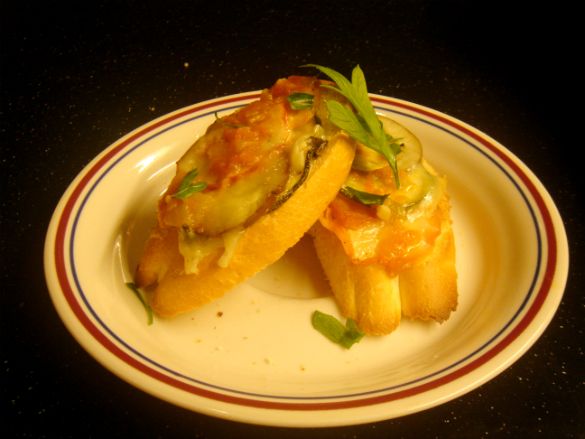 Encourage yourself one treat at a time! :)