We don't need to go out of town or spend a huge amount of money to have a good time with the family. Sometimes, all it takes is Php 30 and a quick stopover at a convenience store nearby. Our family spent the whole Saturday with each other and one of our random activities during the day was to try the twirl-all-you-can at Family Mart, Ayala Triangle. My eldest sister knew about the fun experience I had when I first tried it last year, so she recommended to do it with the family.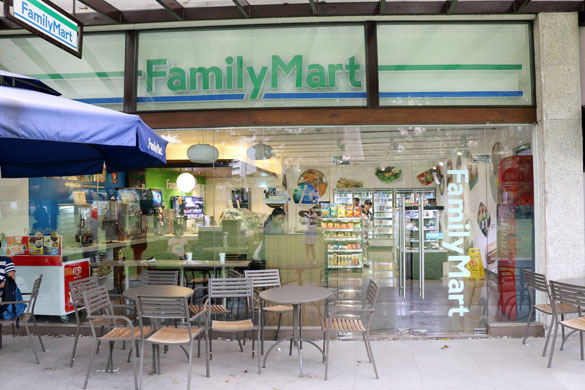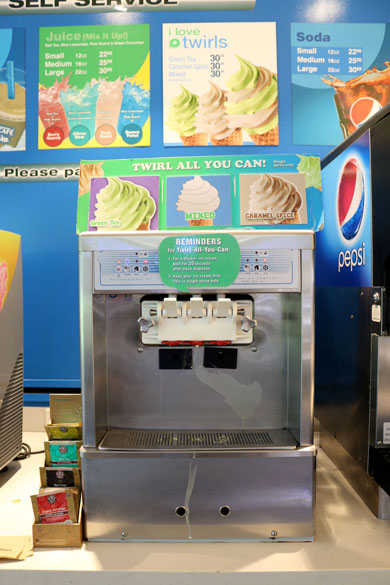 Upon entering the store, we sat down on the comfortable chairs and waited for dad who bought a cone for himself. He bought just one cone because we were all full and we didn't feel like eating ice cream after having our heavy breakfast. Dad knew that I enjoy twirling (which is also similar to piping frosting on cupcakes), so he gave me the opportunity to twirl the ice cream for him. Woohoo! It really is something that I can do all day. After six twirls, the ice cream almost fell, but I immediately used my two fingers to catch it just in time. Oops. Hahaha!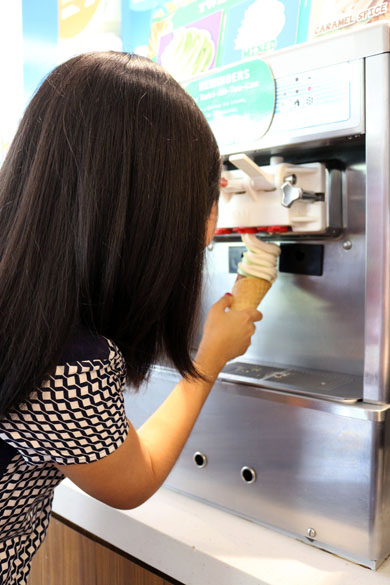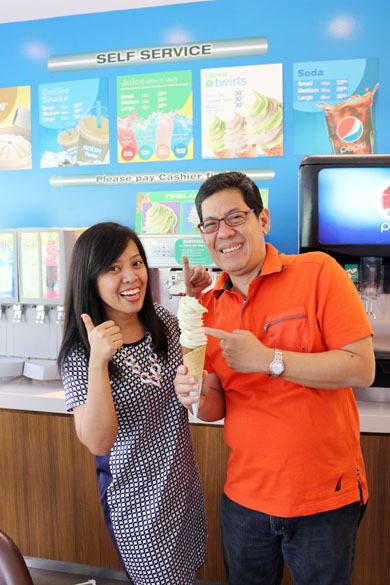 Both my brothers suddenly had the urge to give the twirling a try even though they didn't feel like eating ice cream that morning. Haha. Our younger brother bought a cone and started twirling the ice cream. He started with beautiful twirls at first, and then, the funny part happened. Because the machine was releasing the ice cream fast, his hand panicked and lost control of the cone. It resulted to producing a funny twirl. Nonetheless, it did have a generous amount of ice cream, so, good job, Gabo! Hehehe.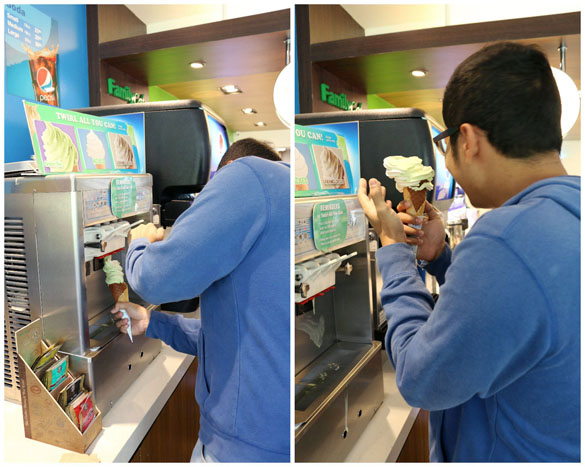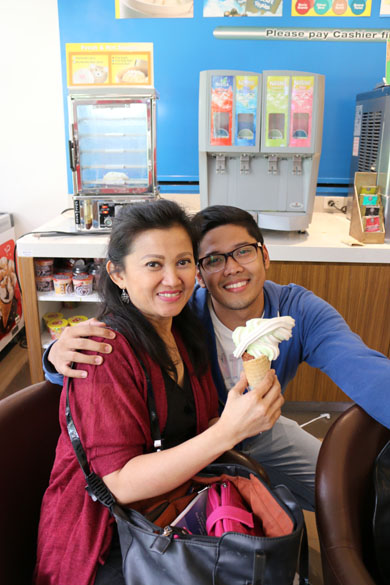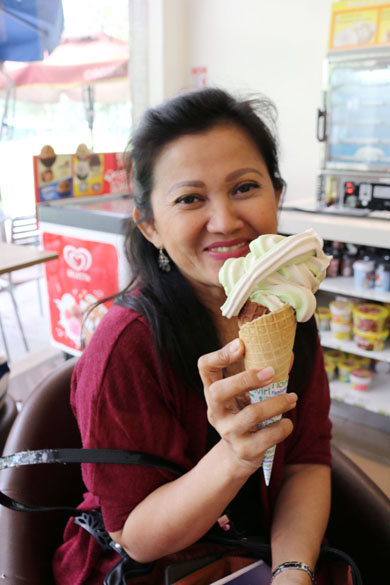 At this point, my older brother was already coming up with a strategy to produce the best twirl – one that would have the most ice cream on the cone. He came up with an interesting and crazy idea to tilt the cone sideways until it is positioned horizontally while allowing the ice cream to twirl awkwardly on top of it. We didn't expect him to do it, but he did. Hahahaha! Just like Gabo, he started out with neat twirls, and then, chaos took over! Instead of twirling the ice cream, he started to twirl his hand and body. It was the funniest thing! Hahaha. By this time, we were all laughing because of the masterpiece that he was creating. After a number of twirls, he finally took out the cone with the best twirl that morning! Woohoo!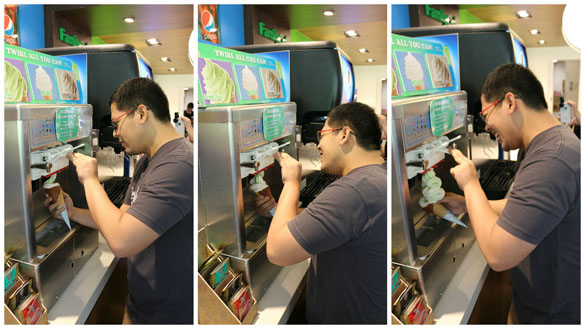 Thanks, Gabo, for the video! :)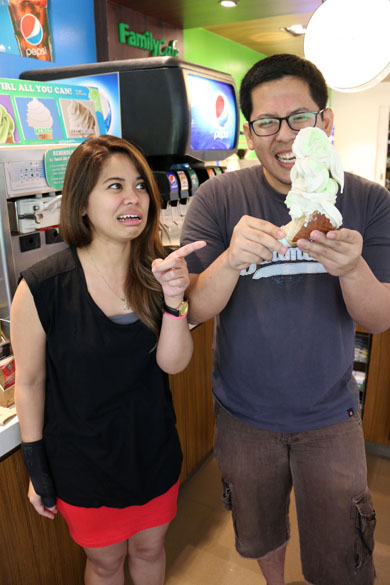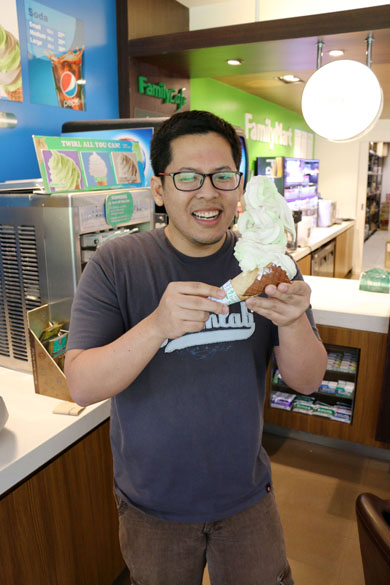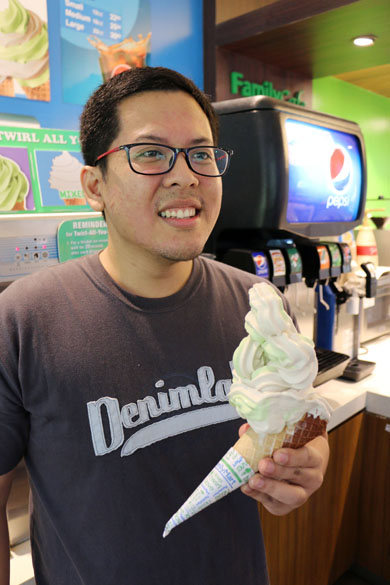 Twirling the ice cream seemed like it was a very easy thing to do. But, when panic creeps in while you're in the middle of twirling, it makes you come up with interesting shapes of ice cream. Kudos to all the expert twirlers at the convenience stores! How do you do it?? Haha. This is only the beginning of our family's twirling experience. Someday, in the near future, I know that we will be back! Thank you, Family Mart, for providing a fun experience for family and friends. Thank you to my family for also making yourselves available last Saturday and for being competitive. :))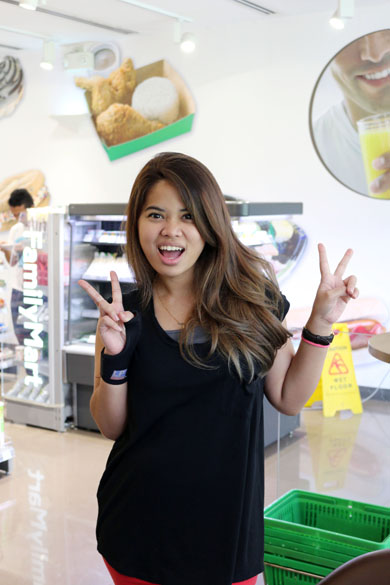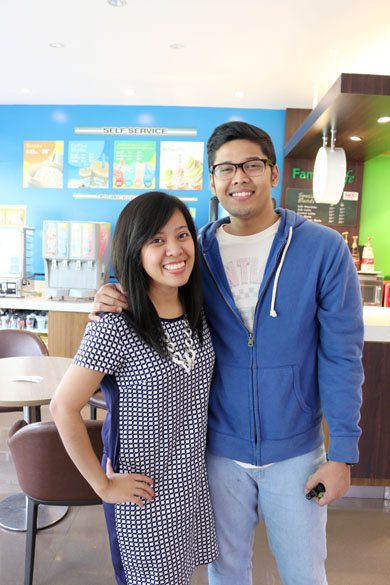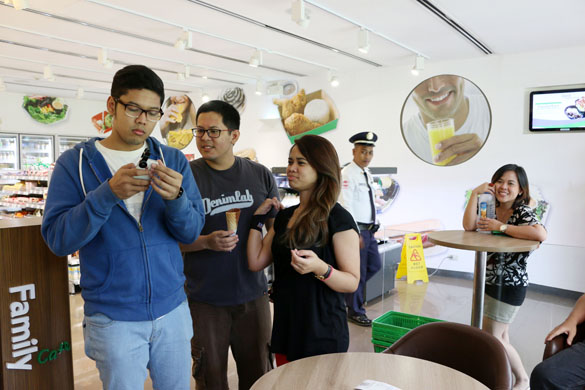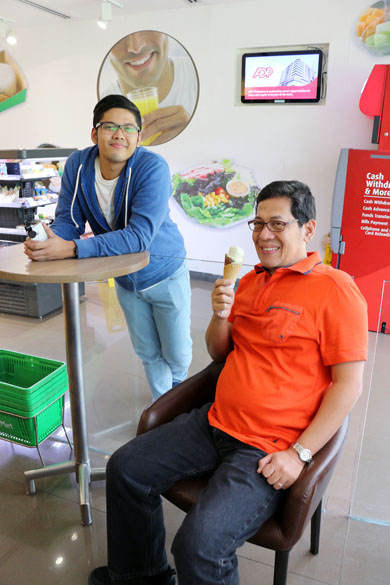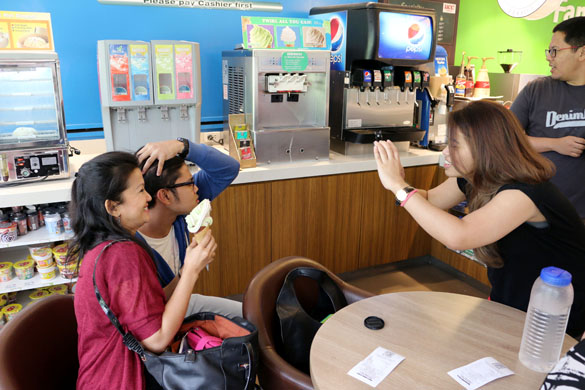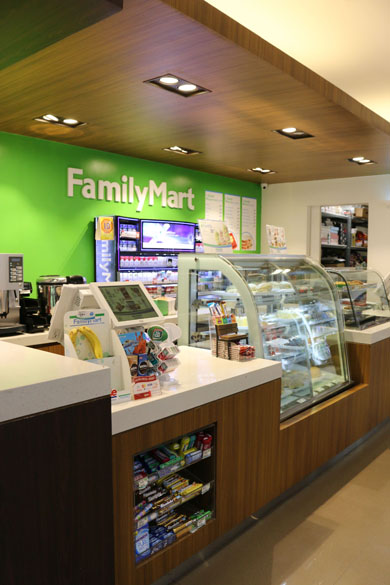 FAMILY MART
Phone: 6255701
Encourage yourself one treat at a time.