Hershey's soft serve ice cream at Ministop is one of my favorite affordable desserts near our office. I remember trying my first cup (worth Php 15.00) after a tiring day at work and I instantly fell in love with it. On my way home from work a while ago, I decided to drop by the store and buy a cup of the tasty chocolate ice cream.
While I was enjoying the first few teaspoons of it, I felt a nudge in my heart to give my ice cream to the street kids who were near the store. God clearly spoke to my heart to give some tonight because the last time he encouraged me to do so (which was also the first time I tried it), I disregarded the idea and finished the cup of ice cream by myself.
So, I told God, "Okay, Lord. I'll share it to the first kid I see on the street tonight."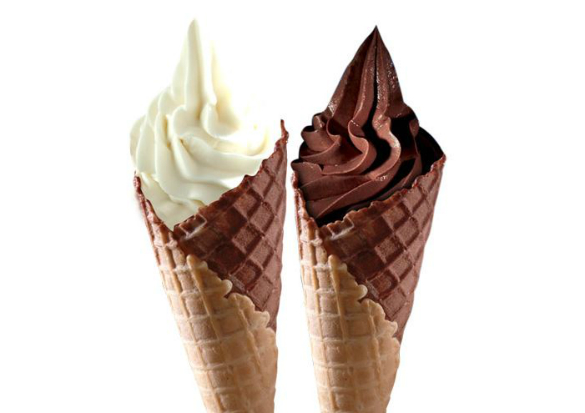 After a few seconds, two kids approached me near a parking lot and said "Ate, pahingi naman niyan." Immediately, I smiled at them and said "Sige!" while giving them the cup of ice cream. I guess the kids didn't expect that I would give it to them because their first response was "Wow! Binigay nga ni ate! Salamat po!"
Tonight, I was reminded that by God's grace, He gives me the privilege of buying a cup of ice cream anytime I want and I know that He can also take this privilege away anytime He wants to. Everything that I have is His. If He calls me to let go and share even the simplest blessings to others, I am encouraged now to humbly and cheerfully do so because I know that it will honor Him.
"Each one must do just as he has purposed in his heart, not grudgingly or under compulsion, for God loves a cheerful giver. And God is able to make all grace abound to you, so that always having all sufficiency in everything, you may have an abundance for every good deed." [2 Corinthians 9:7-8]
I wanted to fill my stomach with a cup of Hershey's ice cream tonight, but God chose to fill my heart instead.
Thank you, Lord, for humbling moments with you. May You bless those two kids and may they know You more each day too. :)