A few hours ago, my sister, Camille, and our dog picked me up from work. When we got inside the village, she parked a few meters away from our place and I opened the door to let the dog out first. When I let him step on the ground, I tried to grab on to his leash, but, I couldn't find it. HIS BODY LEASH WAS STILL IN THE CAR! Apparently, somehow, he slipped out of his leash and started to sprint like crazy! I couldn't believe my eyes. I called his name hoping that he would stop and run back to me, but he didn't.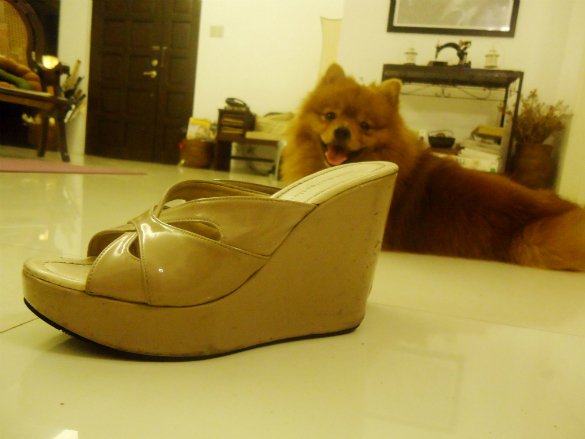 Without a second thought, I removed my heels and ran barefoot on the street! I called his name and ran after him like a crazy person. At that moment, I didn't care if our neighbors saw me. All I could think of was protecting that crazy fluff ball from any harm and getting him back in my arms.
By God's grace, after a few minutes of shouting and running after him, I was finally able to catch him and bring him home safely. Phew! My sister was also kind enough to get my heels which I left on the street and my other bags in the car. Thank you, ate. :)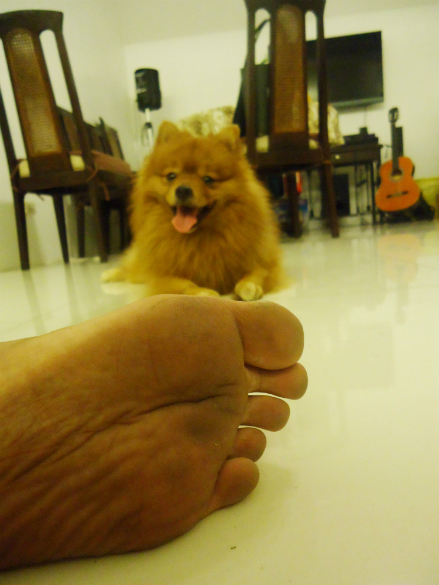 When we got inside the house, I kept on laughing because of the crazy thing that I did and because of my lovely, dirty feet. I also kept on shouting "I hate him. I hate him. I hate him! Aarrgg." Of course it was just a joke, but, it was really frustrating because I thought that he was going to get hit by a car. However, God spoke to me at that moment and He reminded me of what Nick Vujicic said when he spoke at church last Sunday. He said "God runs after you even if you're running 100 km/hr away from Him."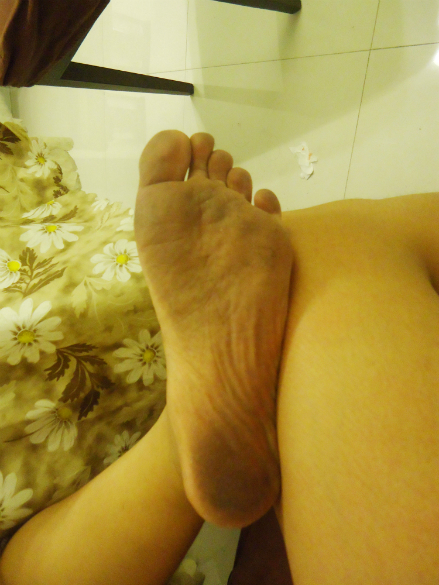 Right then and there, I knew that it was one of God's ways to remind me of His unconditional love for me. When Copper kept on running away from me, I just kept on running after him. I kept thinking about protecting and saving him because I love that fluffy dog in spite of  his stubbornness.
In the same way, even if sometimes, we prioritize other things than Him, even if we intentionally go farther away from Him, He reminded me that He will always stay by our side. He will always look after us and His grace will always be more than enough for us.
Thank You, Lord, for this. :)
It also reminded me of this song, "When God Ran" by Phillips, Craig, and Dean. I hope that as you listen to it, you will be blessed and encouraged to draw closer to God too.
The LORD keeps watch over you as you come and go, both now and forever. -Psalm 121:8
Encourage yourself one tune at a time. :)