I was driving home from work today when a car abruptly swerved right in front of me. Immediately, I felt my heart beat faster as I pressed the horn for about two seconds and stepped on the brake. "Man! That was close." I said to myself.
A few meters further, I found myself looking intently at the car and wondered why the driver had to do that. I even saw him talking and laughing with another person who was in his car like nothing happened. And while I continued to drive with my scrunched eyebrows, I felt a strong urge to let go of it and to not hold a grudge towards the driver who almost hit my brother's car.
But, because of my stubborn heart, I still thought about it for a minute or two and drove with a heavy heart. I even drove faster just to overtake the car. And finally, when I was in front of him, I felt a kind of satisfaction that lasted for only a few seconds. The car, then, drove towards the east and I drove towards the west.
At this point, God was clearly speaking to my heart and was prompting me to humble myself before Him and confess the pride that was in me. By God's grace, I did. I asked for His forgiveness for being so preoccupied with myself that I let it take control of me instead of lifting the situation up to God. I then expressed my desire to change and honor Him the next time it happens.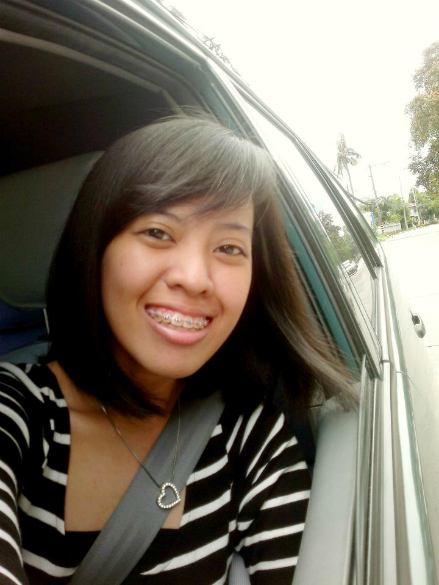 Sometimes, it frustrates me whenever I give in to my weaknesses, especially when I choose to honor myself and not God. But, God constantly reminds me of his desire for me to walk intimately with Him and my decision years ago to surrender every part of me to Him. So, even if I still struggle in different aspects, I am encouraged to look to Christ instead and find my strength in Him as I improve for Him. He is gracious and faithful and His mercies are new every morning.
After 20 minutes of driving, I finally entered our village. While I was a minute away from our place, I suddenly realized that the car I drove was subject to number coding. I couldn't believe it. As I parked the car, all I could hear was "Such Grace! Grace… Grace… Grace." I was so concerned with the other driver's fault that I failed to see my own careless act of bringing a car out when I wasn't supposed to.
God humbled my heart and it was only by His grace that I survived today.
It says in Psalm 103:8, 11-12
"The Lord is compassionate and gracious, slow to anger, abounding in love…
For as high as the heavens are above the earth, so great is his love for those who fear him;
as far as the east is from the west, so far has he removed our transgressions from us."
I recently discovered this song by Hawk Nelson through YouTube and it encourages me to get back up again whenever I struggle or make mistakes. Because of His grace, He gives us the strength and desire to choose Him even in the midst of temptations, difficulties, and frustrations.
Encourage yourself one tune at a time. :)