Two days ago, a former officemate dropped by the office and invited our department to have lunch with her outside. Even though it meant that I would have to spend more money that day, I still joined the team since it was a rare opportunity for us to hang out with our friend. (Note: I usually bring food to work because it's less expensive compared to buying food from our cafeteria or the restaurants outside.)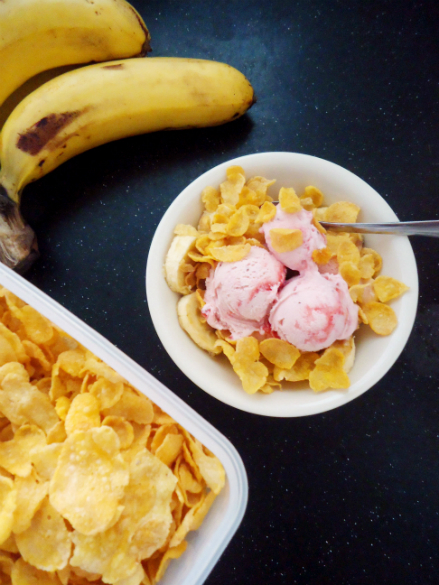 We spent the next hour catching up and talking about our experiences in the office, her new workplace, and other random, funny things. After eating our lunch, she invited us all to a nearby Ice Cream store and got us a cup of ice cream each! It was the kind of ice cream that I wouldn't buy on a regular day because it was quite expensive. So, you could just imagine how grateful I was for my cup of Strawberry Banana ice cream. After a while, we said our goodbyes and headed back to the office.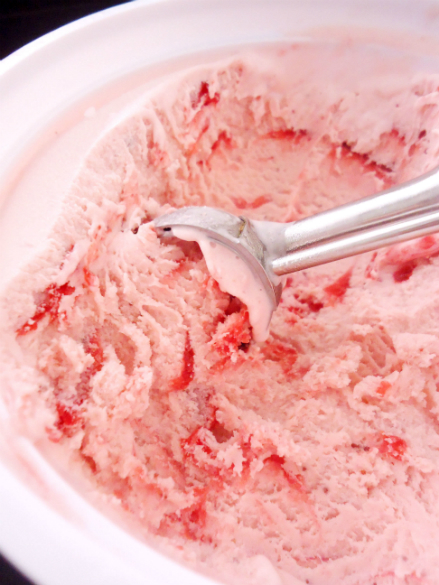 That day, I was reminded of being more intentional in blessing others and being an encouragement to them. Our friend just invited us for lunch and treated us for dessert, but her simple act really blessed our hearts. I am also reminded that being a blessing doesn't necessarily involve material things. Sometimes, we can bless others by saying words of encouragement, listening to them when they share what's in their hearts, praying for them, praying with them, spending time with them, and the list goes on.
In the ff. Bible verses, we are encouraged to be more like Christ in the way we deal with the people around us:
Philippians 2:4 says: "Do nothing out of selfish ambition or vain conceit. Rather, in humility value others above yourselves, not looking to your own interests but each of you to the interests of the others."
John 15:12 says: "Love one another, just as I have loved you."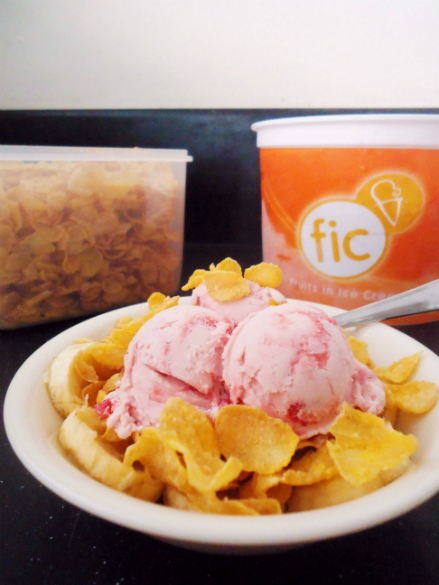 How can we be a blessing to others this week? How can we be more like Christ? :)
Crunchy Fruits in Ice Cream (Inspired by my friend's ice cream treat!)
Fruits in Ice Cream (Strawberry) – One of my favorite brands!
Slices of Banana
A generous amount of plain corn flakes
Encourage yourself one treat at a time. :)