I recently watched a video of Gordon Ramsay and a baker in Paris making freshly baked croissants. It caught my attention because the video showed the basic steps of making the delicious, flaky, buttery bread from scratch. The baker used a machine to fold and knead the water-based dough with a huge block of butter since he was making bulk orders for his store. After folding the dough seven times, they prepared it for baking.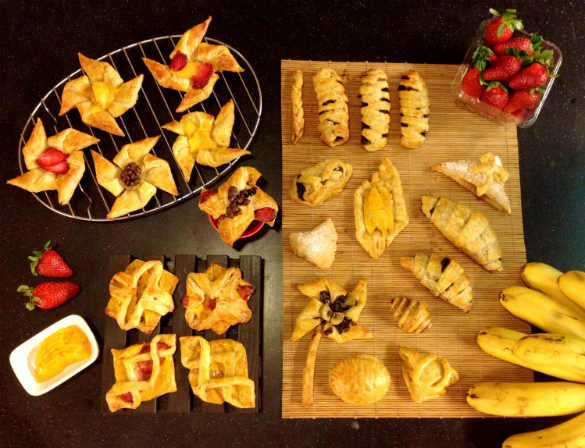 As I watched them roll out, cut, assemble, and bake the dough, I couldn't help but crave for croissants and other puff pastries. I then remembered a shop (Sweet Craft) that offers really good, pre-made puff pastry dough. So, during the recent long weekend, I invited my siblings to join me in buying and baking the dough. We spent two hours assembling, decorating, and baking the puff pastries. It was really fun! We also experimented with different kinds of shapes and used some of my favorite fruits, chocolate, cream cheese, and nuts as the filling/topping.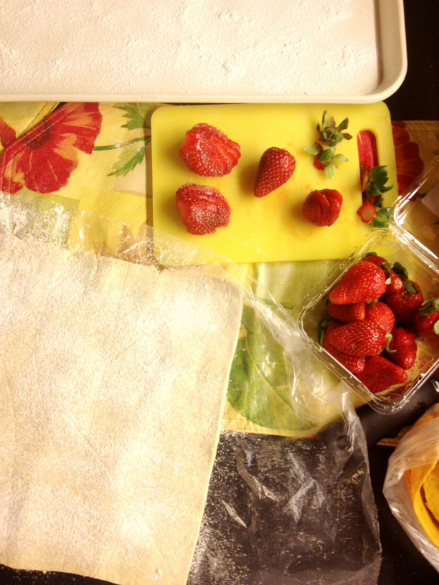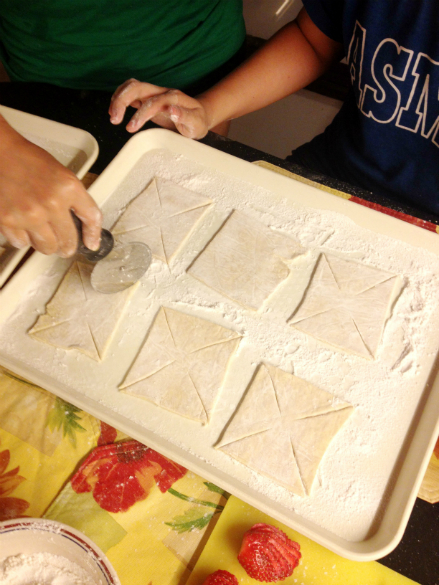 Using the pre-made puff pastry dough helped me appreciate the art of baking more because it reminded me of the hearts and skills of the professional bakers out there. In order to make really good puff pastry dough from scratch, the baker needs to make sure that he/she uses the right amount of ingredients and measure them down to the last gram of flour or butter or teaspoon of water. Also, the baker needs to carefully discern how many times he/she would fold and knead the dough without letting it get tough. These are just some of the crucial aspects in baking and it's just amazing how bakers can create such interesting and beautiful things.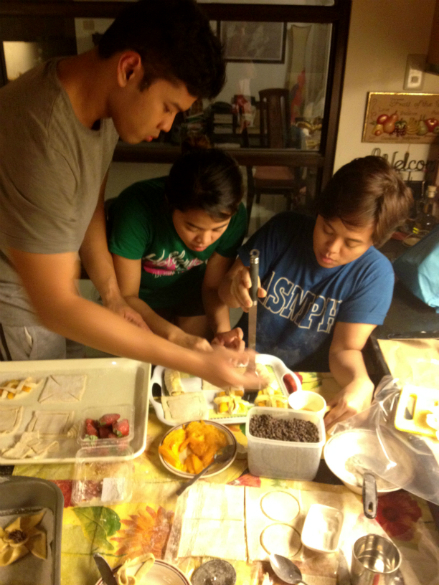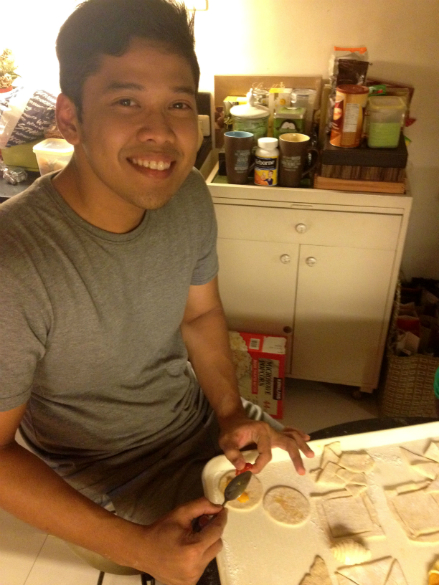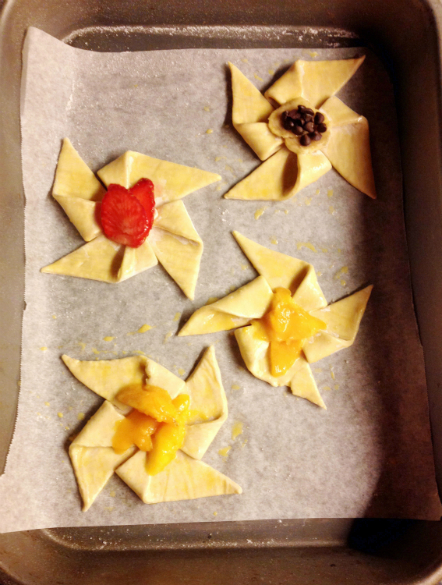 Indeed, it really was a wonderful experience for me and my siblings to bake pastries that night. I loved the fact that I was able to do something that I love (baking) and enjoy it with my family. Also, I enjoyed seeing the puff pastry dough transform into delicious, crisp, golden brown, flaky, and buttery treats! They were beautiful. They were exactly how I imagined them to be!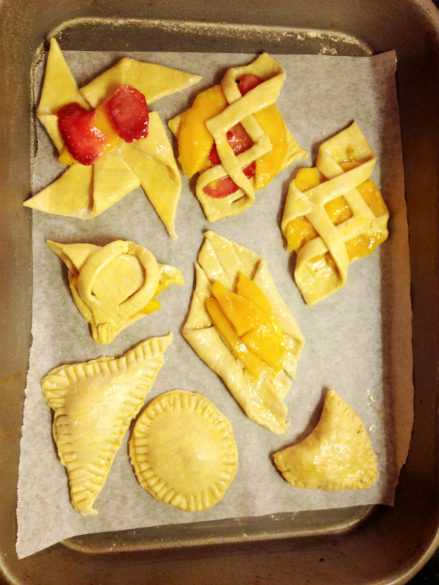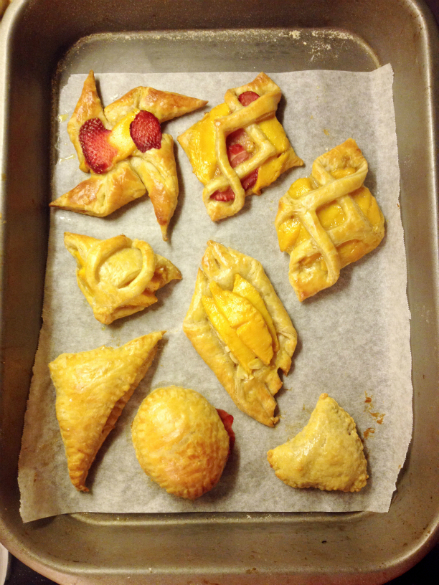 The day after we baked the pastries, my older sister and I decided to give some of them to our family friends who were visiting the country for a few days. My sister packed a couple of pastries and informed me early in the morning that she would pass by their place to give them the treats. Before she left, God somehow urged me to give our friends fresh strawberries too because we had extra strawberries from our baking session the night before. So, I asked my sister to add three strawberries to the container too.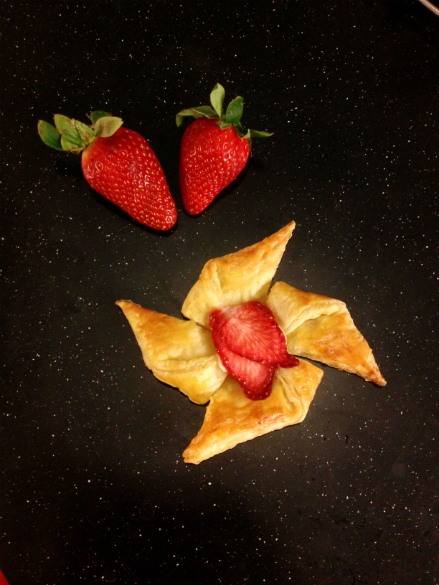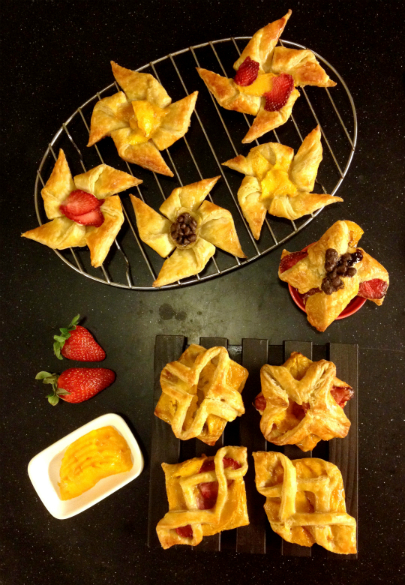 A few hours later, I got a message from my sister and it showed a photo of our friend, Ate Riz, and her daughter, Cami, holding the pastries and strawberries. I remember feeling delighted and shocked at the same time because my sister shared to me that ate Riz and Cami randomly prayed for strawberries that morning. It was really amazing to see God's grace and provision in that simple moment with our family friends. When I woke up that day and asked my sister to add strawberries to the container, I didn't know that Ate Riz and Cami were already praying for some.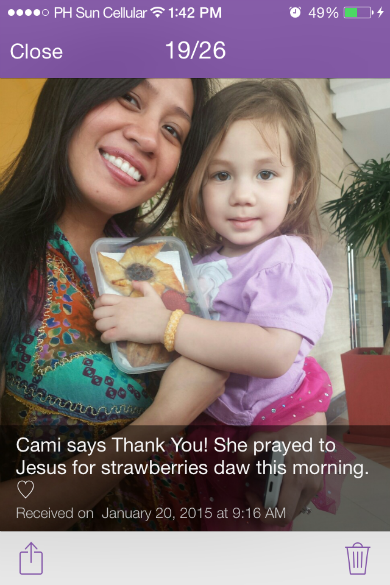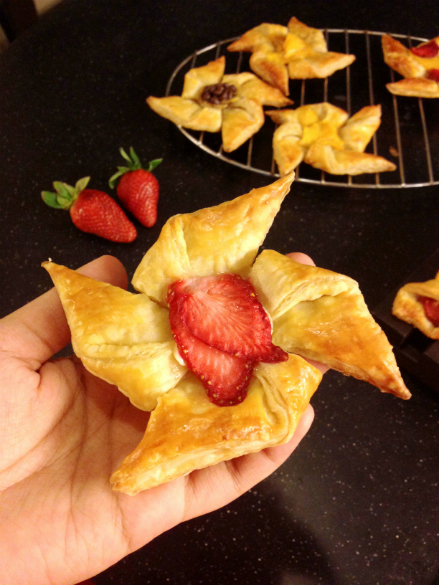 It reminded me of how sovereign our God is and it encouraged me to continue listening to His voice and obeying Him even in the smallest things. He can use even the simplest moments and acts of obedience in our lives to bless others and ourselves. Thank You, Lord, for allowing us to experience You in moments like these. :)
"Walk in obedience to all that the Lord your God has commanded you, so that you may live and prosper and prolong your days in the land that you will possess." -Deuteronomy 5:33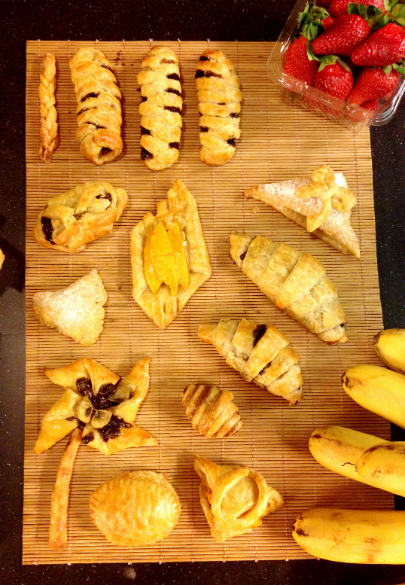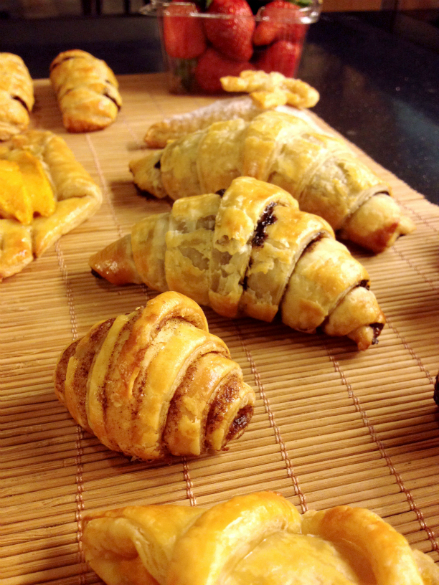 Encourage yourself one treat at a time. :)