The cherry tomatoes I grew this summer looked very promising. During the plants' second month, I remember counting 45 buds and 120 tomato flowers, which would eventually become ripe tomatoes! Compared to the previous batches I have had in the past summers, this batch yielded the most number of fruits and I could not be more ecstatic! However, it was only the beginning of what I call my "Humbling Harvest".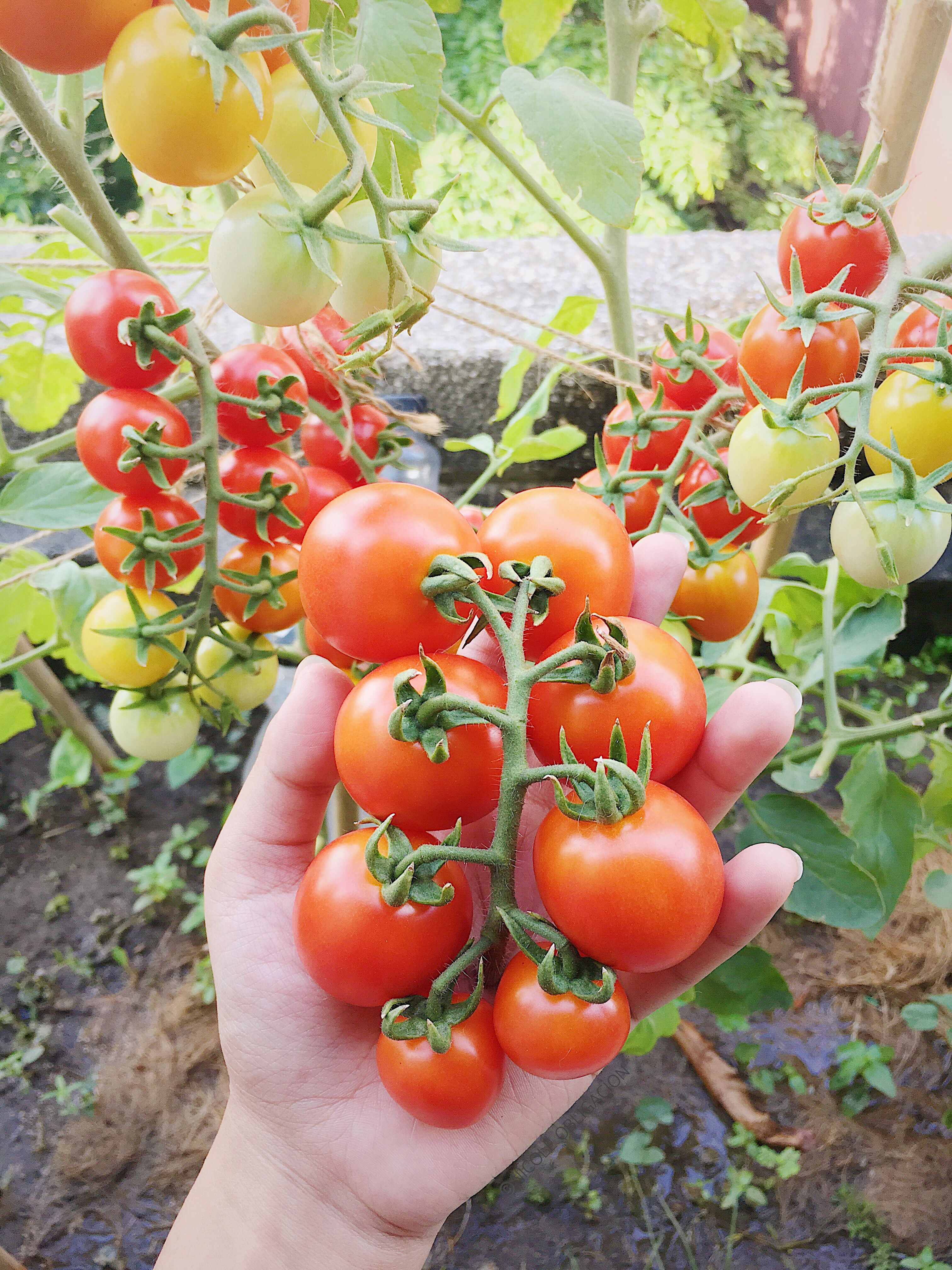 Before I planted the cherry tomato seeds last February, I thought that I would not have something new to share on the blog about growing these plants. Why? Because I already posted steps and photos a few years ago, as seen HERE. However, God used this batch to humble me and help me realize the ff.:
I have so much to learn about gardening wisely.
Our gracious God is more than able to turn seemingly impossible and discouraging situations around.
Tomato plants only thrive in certain temperatures and I should be prepared for this.
It started when most of the flowers already turned into full-grown green, unripe tomatoes. I was so excited to see them turn into yellow green, orange, red orange, and red within the next few days. Based on my past experiences with growing tomatoes, the changes in their colors happen in less than a week. I even remember panicking before because the tomatoes ripened so fast that I had to give most of them away.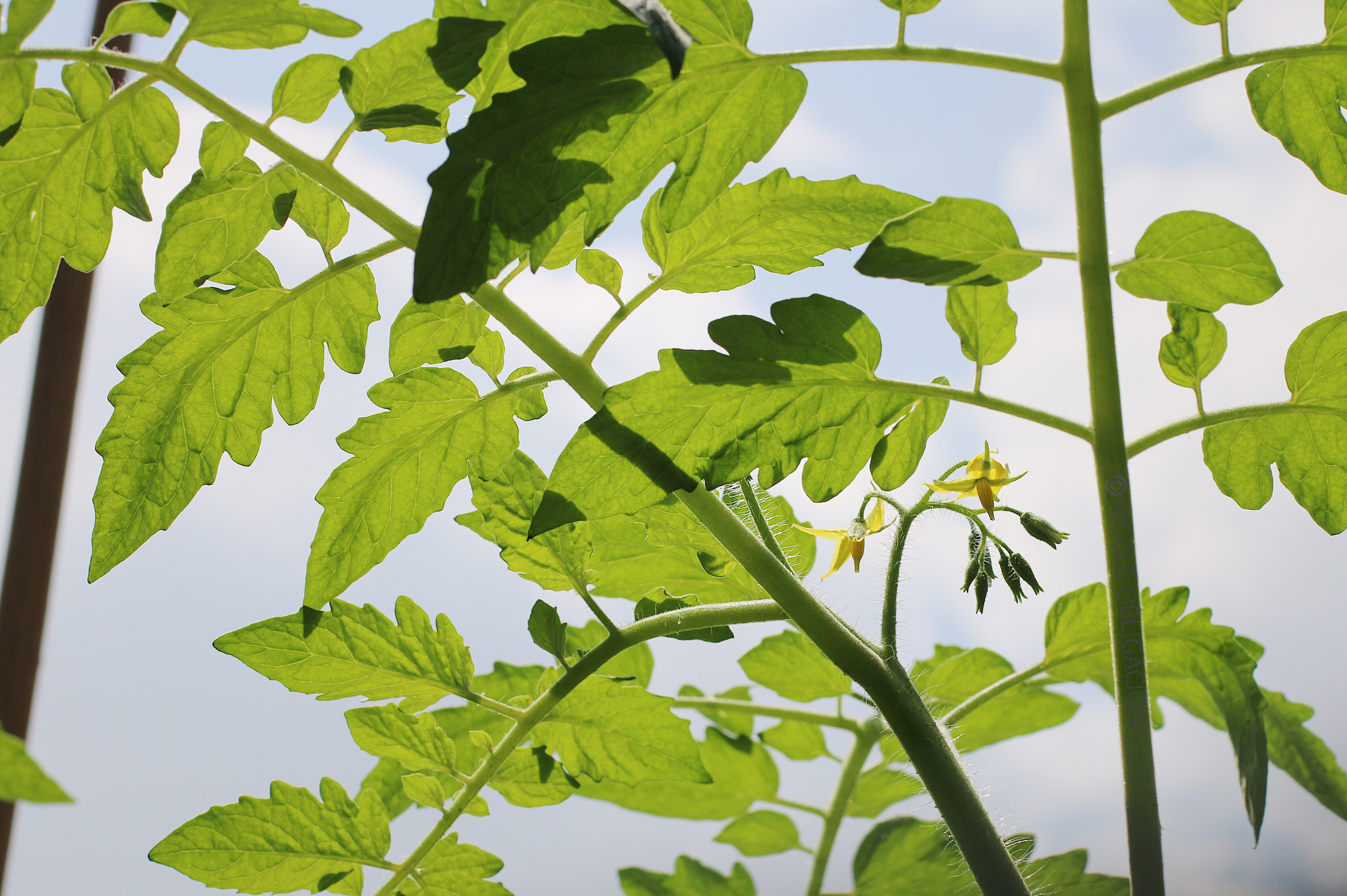 I expected the same result in this batch. But, when the unripe, green tomatoes stayed exactly the same after more than two weeks on the vine, I started to get worried. What was happening?! The fruits were not ripening on the vine; the remaining flowers were not turning into fruits; and the leaves were curling up and looking dehydrated.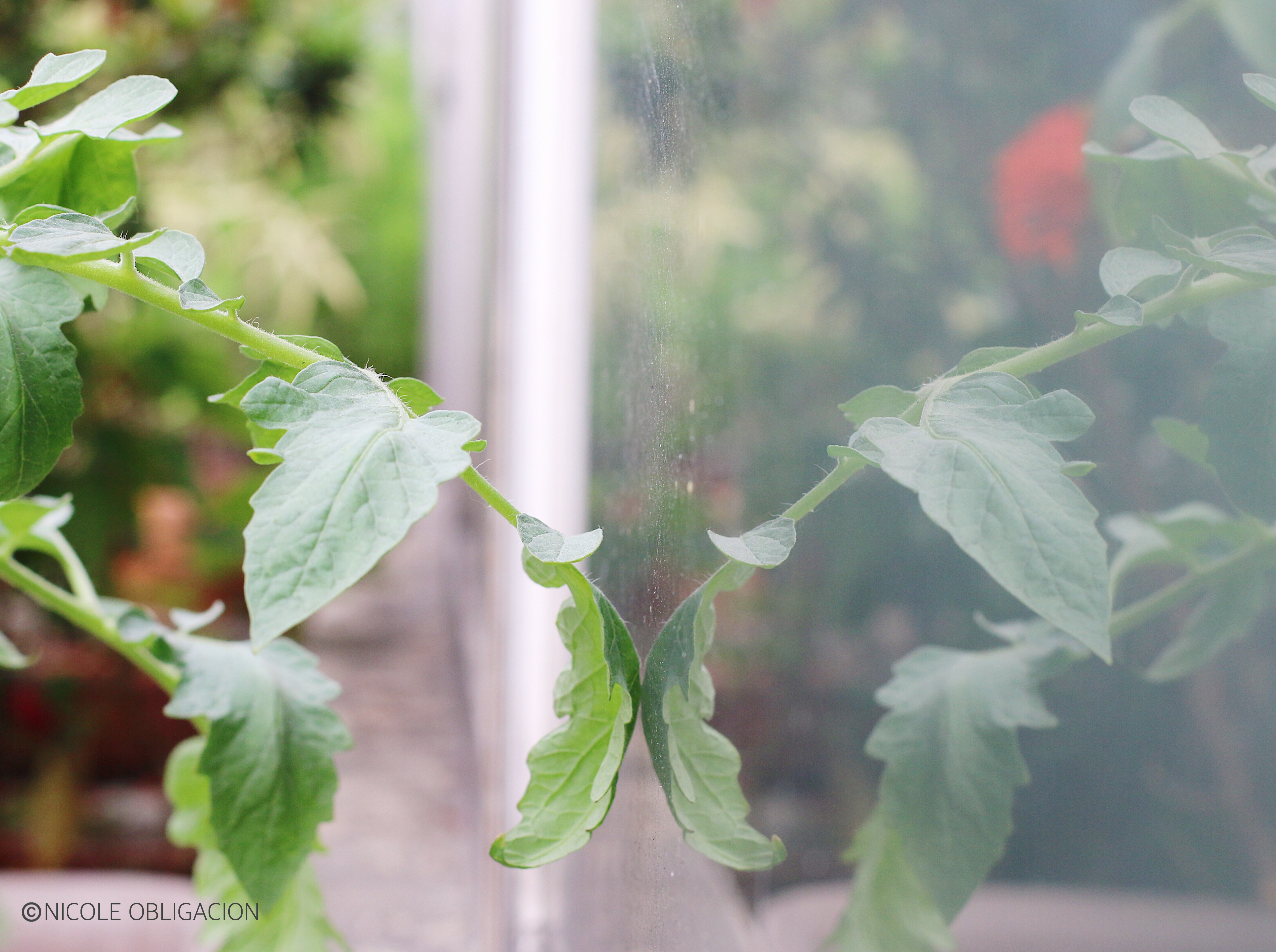 I consistently and generously watered the plants twice a day and I monitored the leaves to make sure there were no pests sticking under them. I even added organic fertilizer to the plants, hoping that it would help them ripen. But, none of these things worked. It only left me with one choice: To kill the plant if the fruits still do not ripen after a week and accept the fact that I will be harvesting more than two hundred unripe green cherry tomatoes.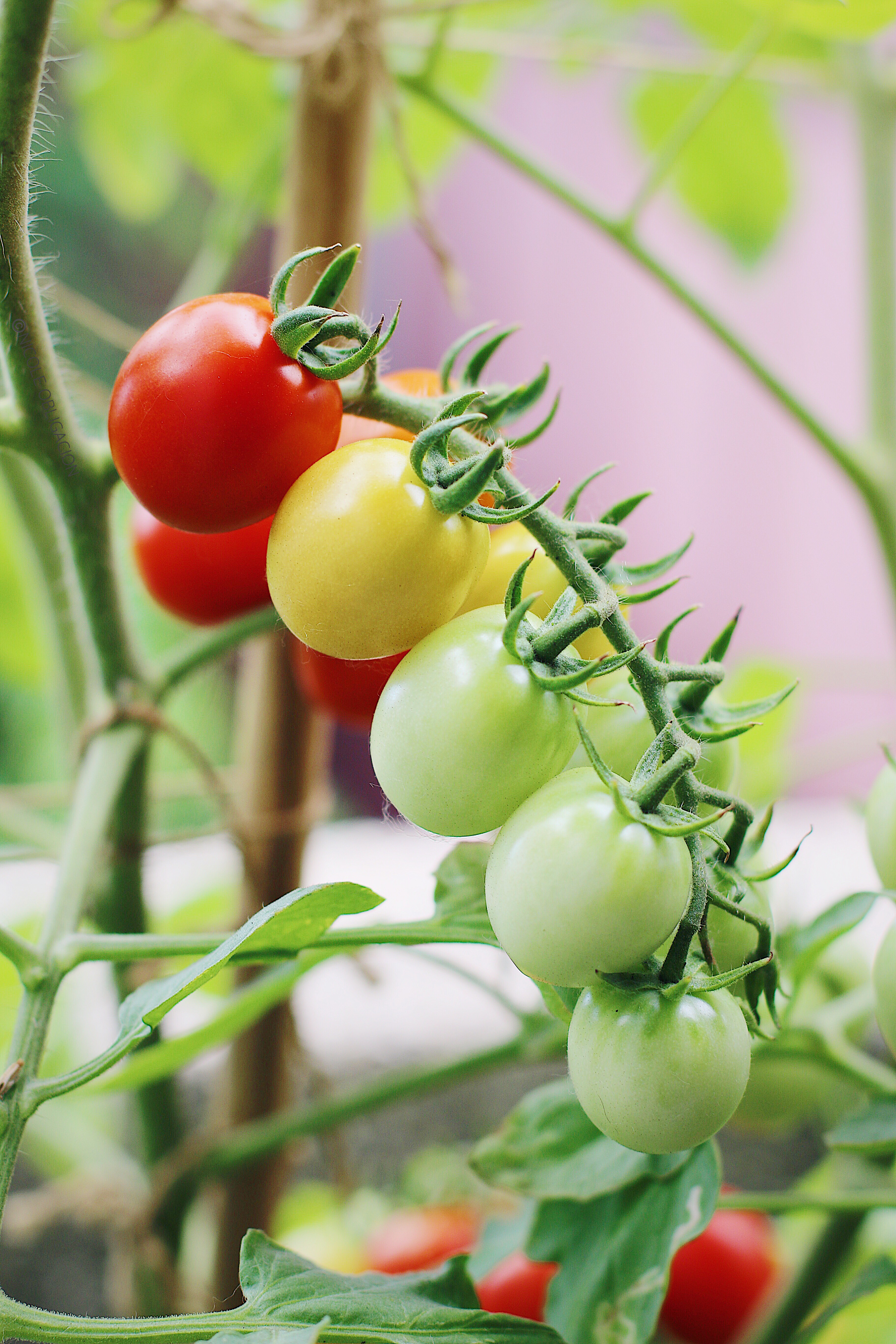 That week, I expressed my disappointment towards myself and the situation to God. I asked Him why He still allowed me to go through the experience of seeing them grow and bear fruit ONLY to end up witnessing their growth "freeze" in the heat of summer. My heart got more discouraged after I read articles online about the possible reasons why tomatoes do not ripen on the vine.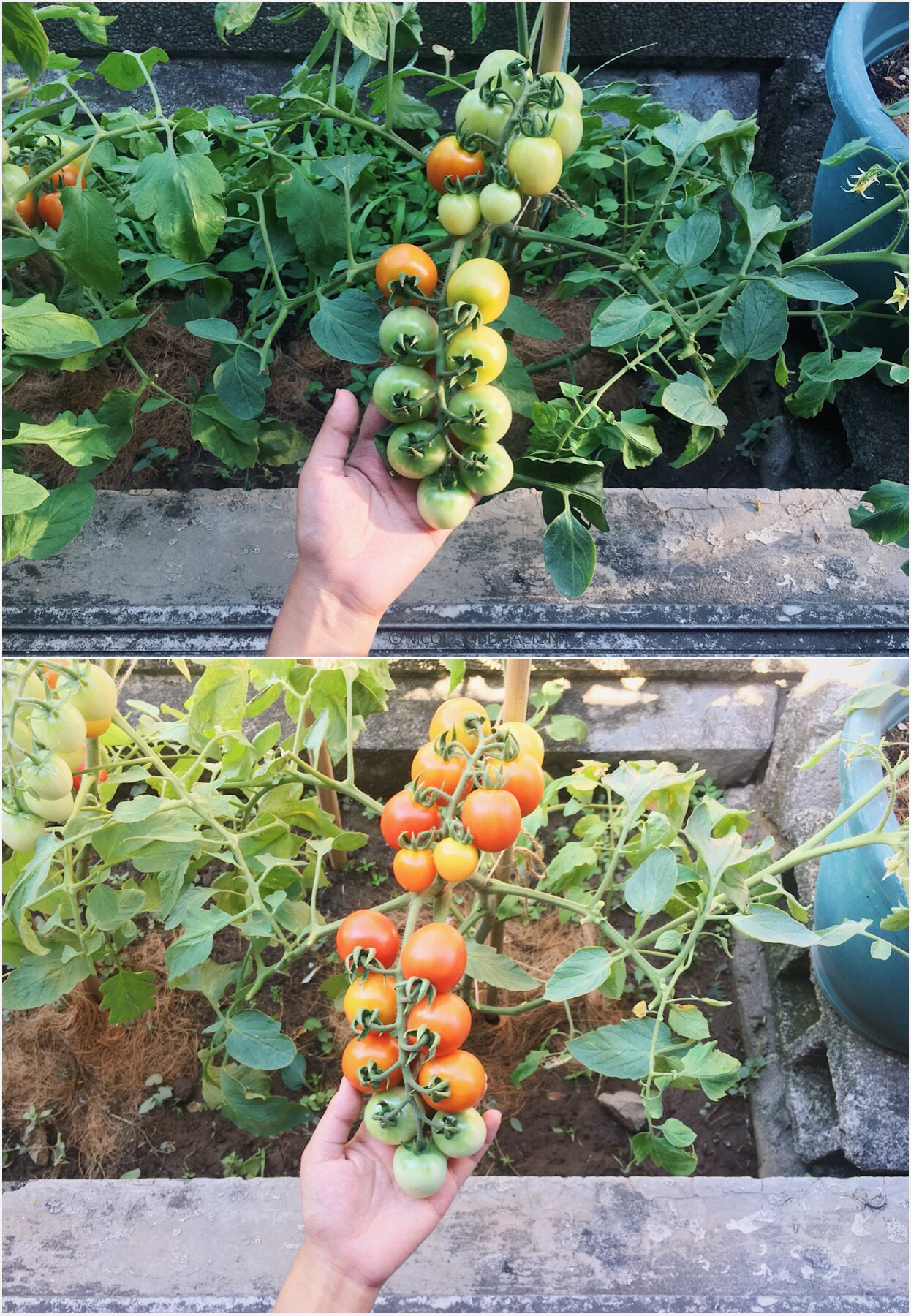 The only common answer I read that was applicable to my situation was the extremely hot weather. Apparently, tomato plants thrive between 18 to 29 degrees Celsius. Anything less or more than that would not be advisable for their growth. This explains why my plants stopped developing its fruits! While the green tomatoes were growing on the vine, we were experiencing very hot weather in the city! We had an average of 33 to 35 degrees Celsius.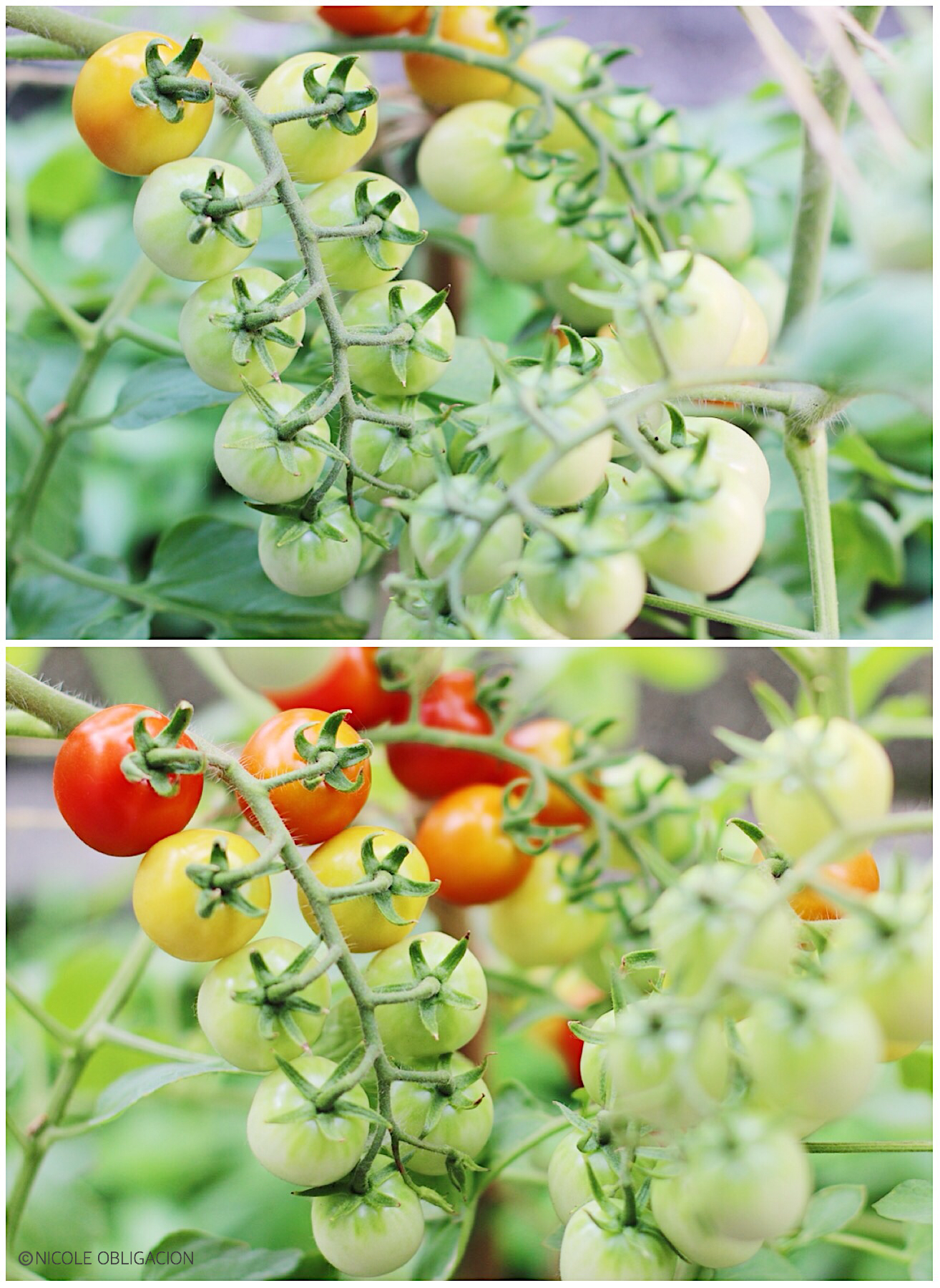 It was during this time that God helped me realize how I should be wise in gardening. Even if I wanted to grow certain vegetables, I should do my own research on the ideal temperature, water levels, composition of fertilizer, soil condition, and the weather in our city. If I do not do so, I will be wasting resources and I would not be able to maximize the plants' potential. Some time ago, I did experience this when I tried to grow broccoli in the hot Manila weather. Instead of producing the usual broccoli, the plant got so stressed because of the heat that it caused its buds and florets to be unusually huge.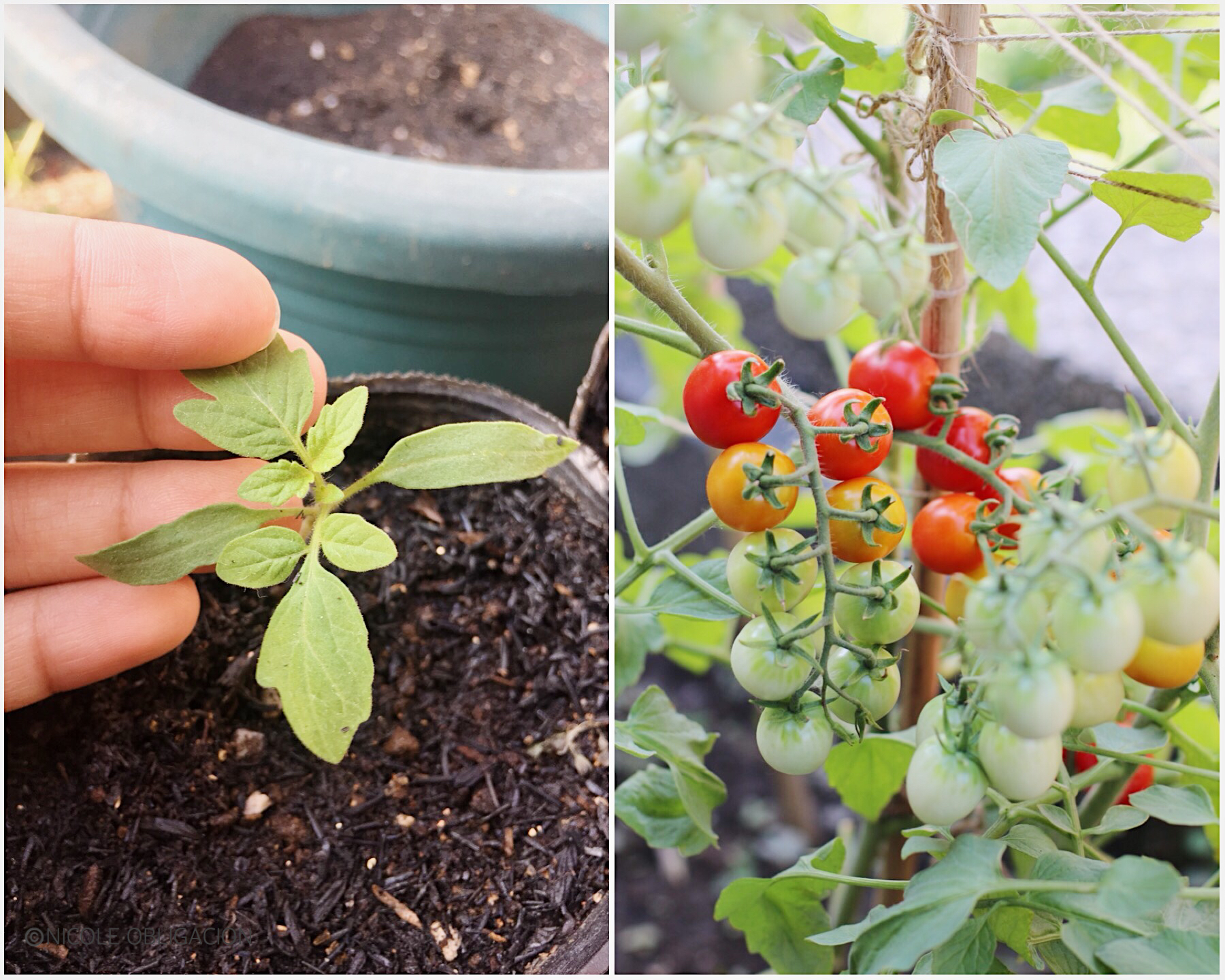 Unfortunately, I still did not learn my lesson in planning first before planting. So, I told God that in a way, this heartbreaking yet humbling harvest of green, unripe cherry tomatoes really taught me a lesson. I also said that if it was NOT His will for me to see, harvest, and taste red ones this time, then it would be okay with me. I was choosing to be grateful, but honestly, I also struggled with watering the plants because I thought "Why bother when they will not ripen on the vine anyway?" My heartbroken self intentionally did not water them for three days.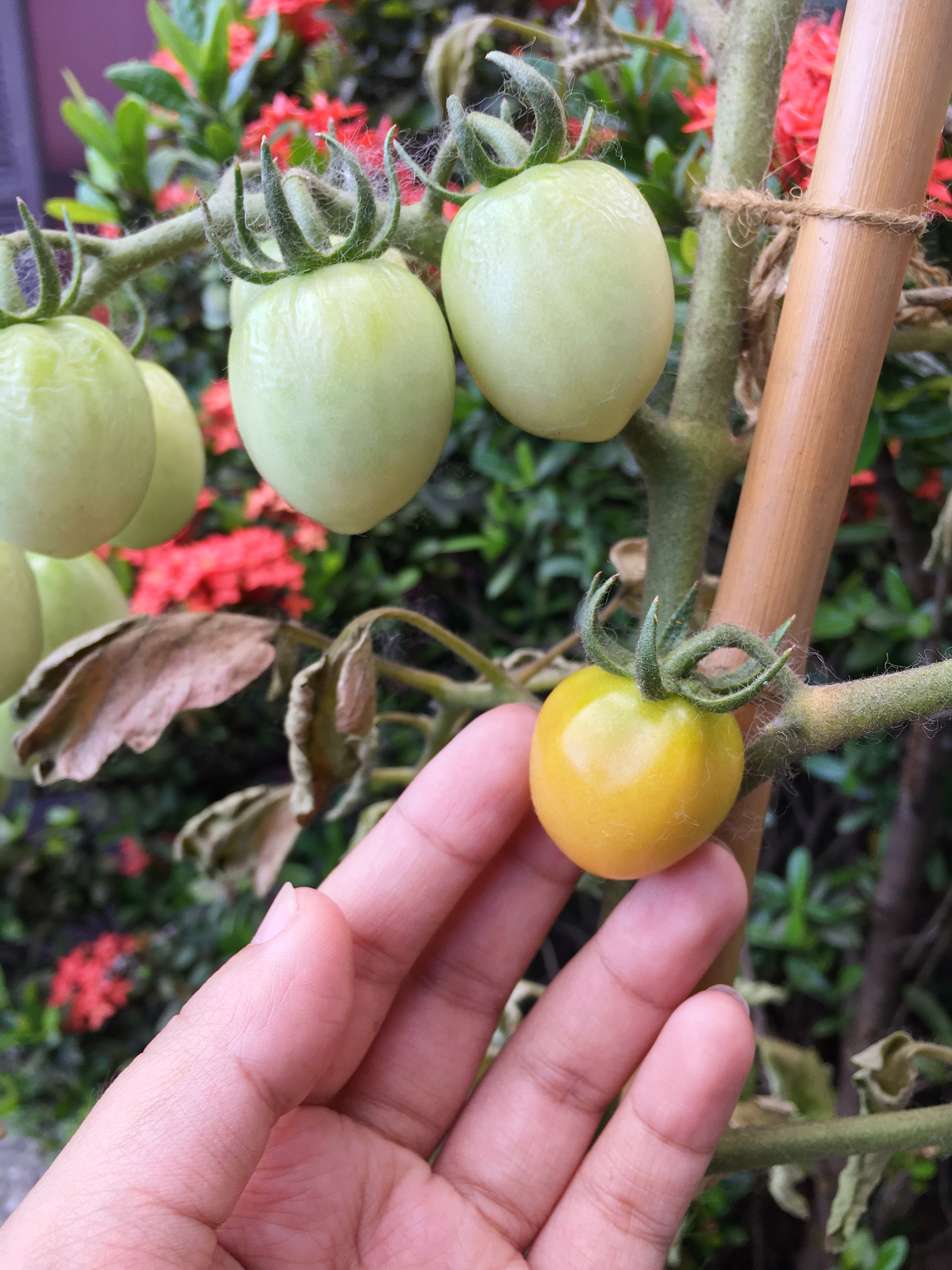 During those days, the sky surprisingly became gloomy. Would you believe it? After weeks of extreme heat, we were being showered with soft rains. Just a few days before the weekend (when I was supposed to kill the plants), I saw my first light orange cherry tomato. I thought, "Is this for real? I have an orange tomato?!"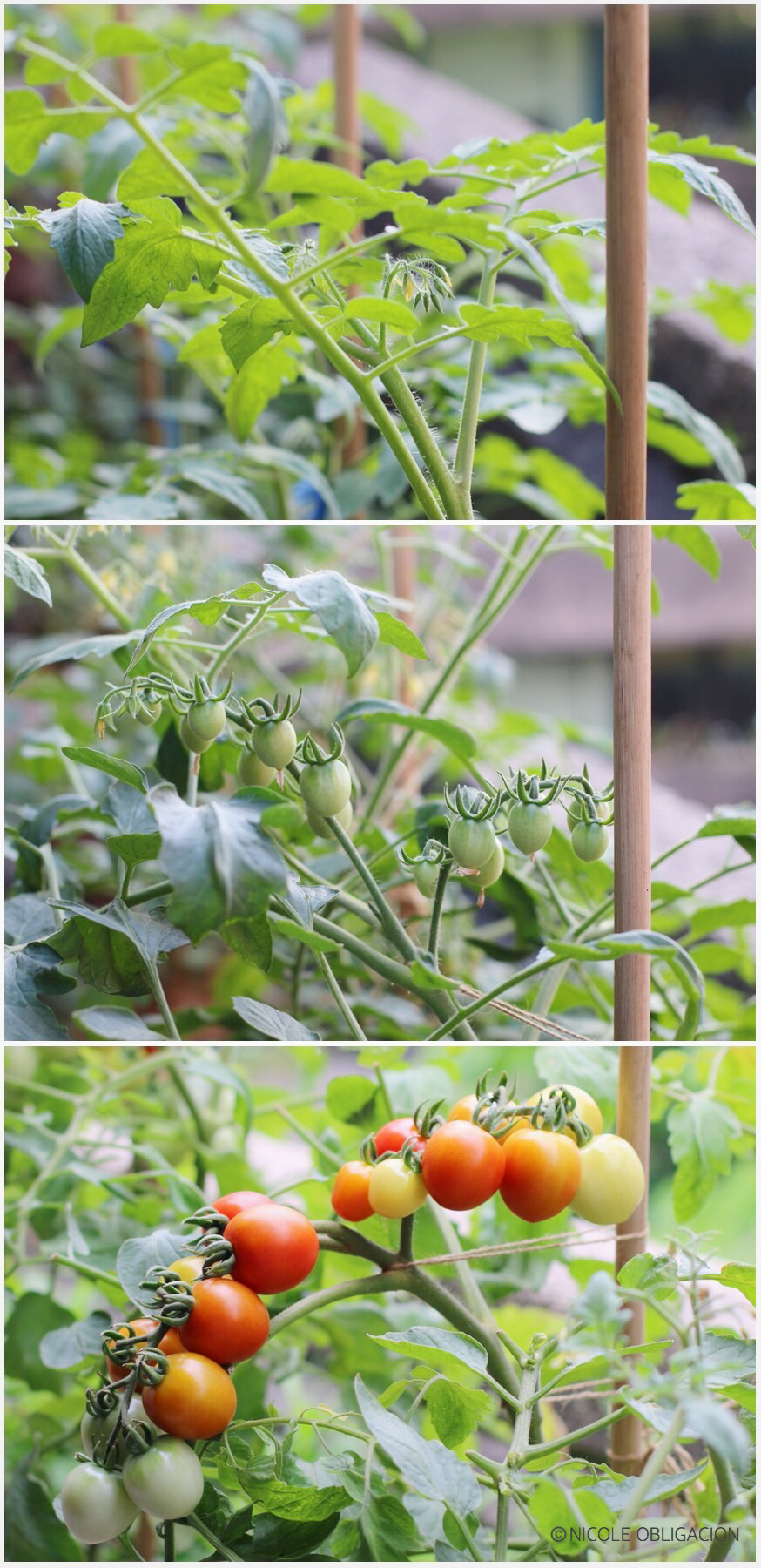 Despite me giving up on them, God was graciously watering and taking care of the plants for me. I ended up not killing the plants because of the hope that I suddenly had in my heart. The weather was becoming cooler and more green tomatoes were changing its colors. In less than week, by God's grace, I was able to harvest a batch of bright red, smooth, and juicy organic cherry tomatoes from our veranda. Some of my friends could not believe how they looked! Their blemish-free skin made them seem like fake or toy tomatoes.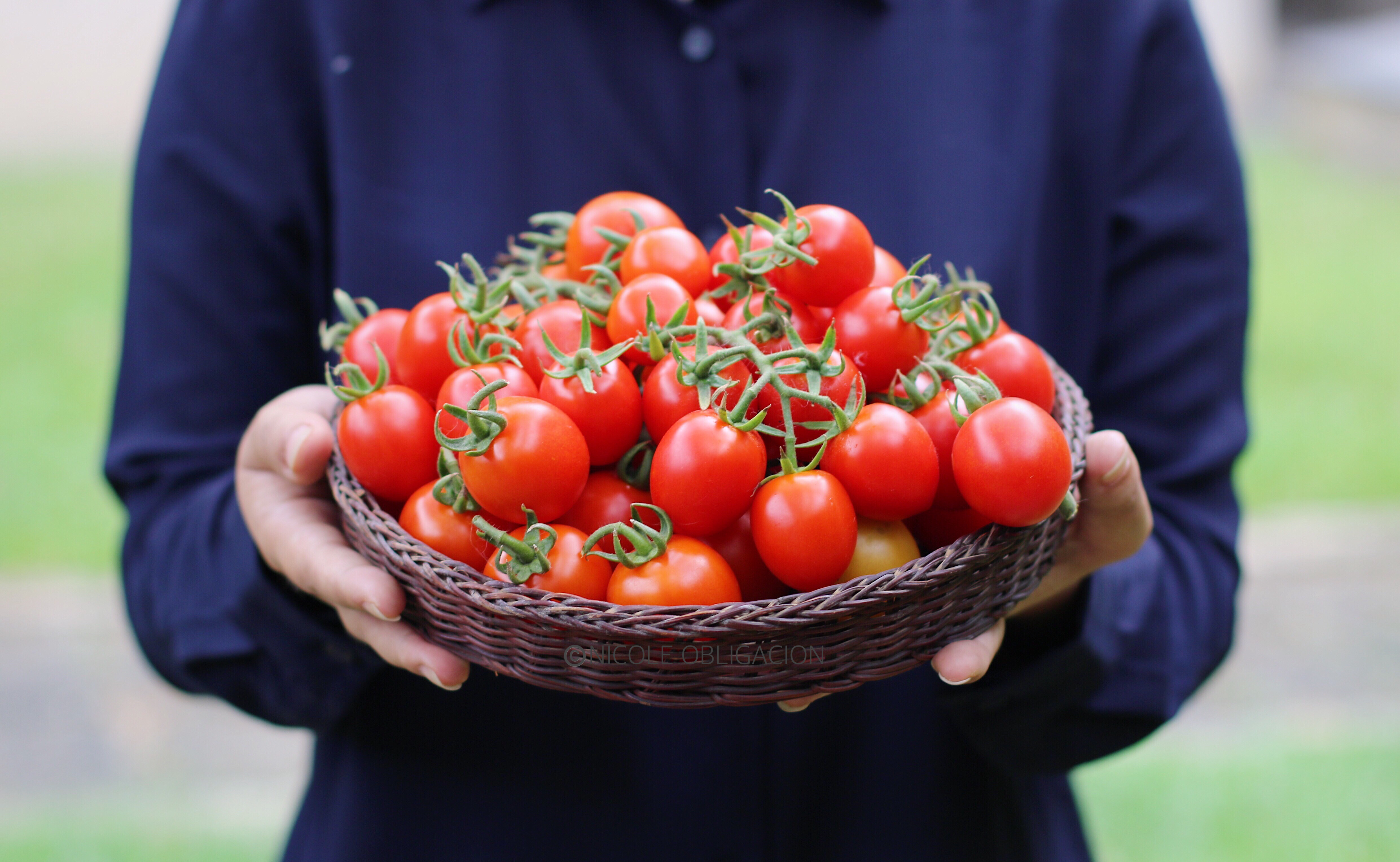 Before I planted the seeds, I felt that I wouldn't be able to share something new about growing cherry tomatoes. But, I am able to share with you the best batch of cherry tomatoes I've grown since I started gardening a decade ago! This is only by the grace of God. I realized that He was helping me learn the value of not giving up on myself and others even when I do not see any progress or good results yet. God does not and will not give up on us. If I had given up on the plants and killed them right away, then I would have missed out on the privilege of sharing the fruits to my family, old and new friends, my colleagues, a VIP business partner at work, and many more.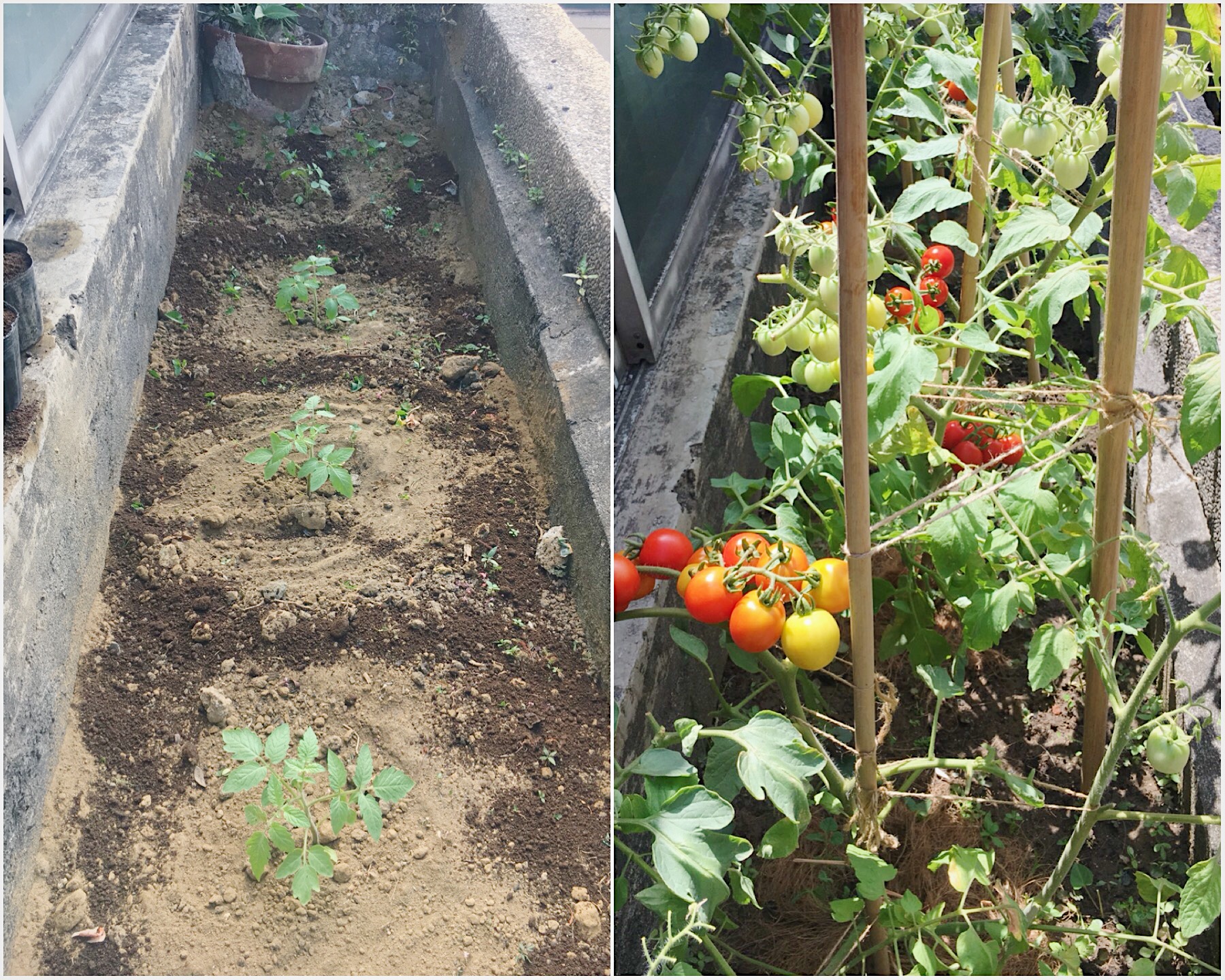 Moreover, I just found out this month from a chef friend that when it comes to buying cherry tomatoes in the market, the ones still attached to the vine are far more expensive than those detached from it. There's a higher value on it because of the variety's uniqueness and appearance, especially since it makes a beautiful garnish as it adds sweetness to the dish. What an awesome trivia! It reminds me that, in the same way, we are nothing without God and we are only able to grow and bear fruit in this life when we are connected to the Vine (Jesus).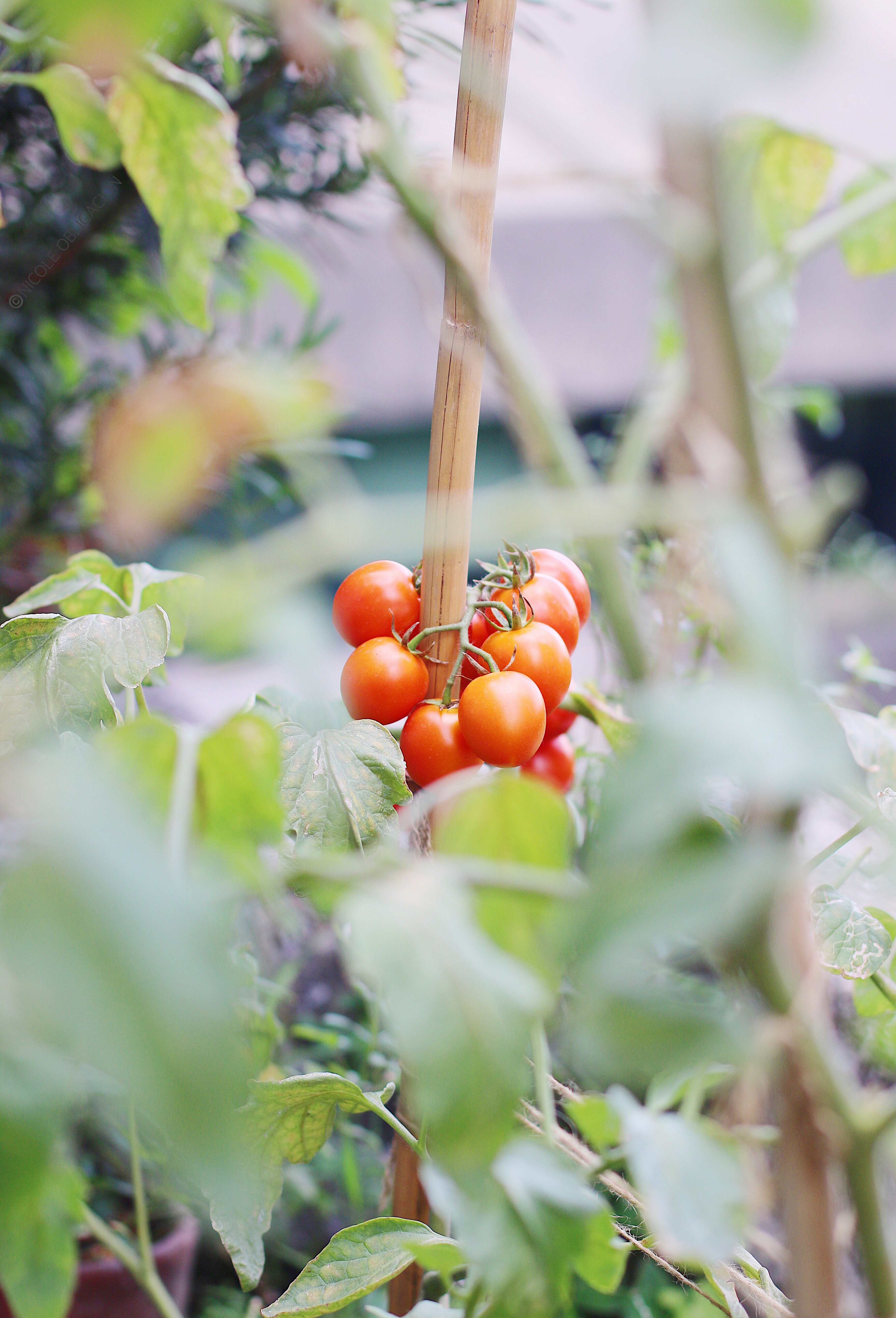 It says in John 15:4-5 "Remain in Me, as I also remain in you. No branch can bear fruit by itself; it must remain in the vine. Neither can you bear fruit unless you remain in Me. I am the vine; you are the branches. If you remain in me and I in you, you will bear much fruit; apart from me you can do nothing."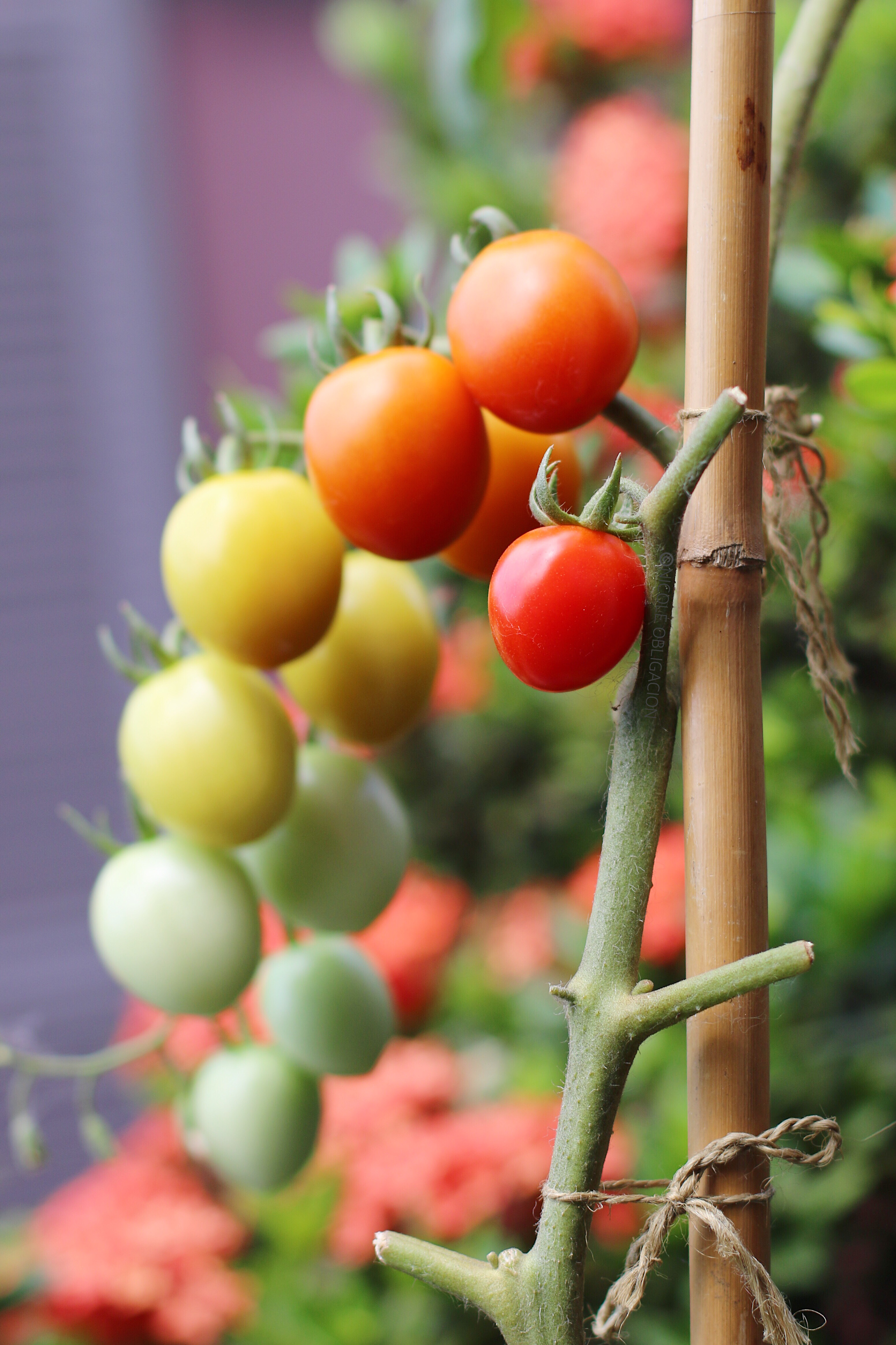 Summer is ending soon, which means that the cherry tomato season for me will end soon too. I only have a few left ripening on the plants, but I do look forward to learning more about growing tomatoes next Summer! Hopefully, I'll get to successfully grow beefsteak tomatoes by then! Haha.
Happy gardening and learning, everyone!
---
For more gardening updates and tips, feel free to visit the ff. pages of ANYONE CAN GARDEN. :)