I grew lemongrass as an experiment at home and it's definitely one of the herbs that I will continue to grow. After four months, my plants now have more fragrant stalks, which I will be harvesting soon.
Lemongrass is usually used in Thai cooking and in hot or iced tea.  If you want to try growing your own, feel free to read the steps below. I hope this helps!
WHAT YOU'LL NEED:
Lemongrass stalks

Glass jar

Cups with holes at the bottom

Potting mix / loam soil

Bigger container – I used 8×10" soft pots

Organic fertilizer

Pair of scissors

Gloves

Direct Sunlight – 6 hrs a day

Water
HOW TO GROW LEMONGRASS
FIRST: CUT 
Cut the bottom part of the lemongrass stalks and place them inside a glass jar with clean water. I used the bottom 5" of the stalks.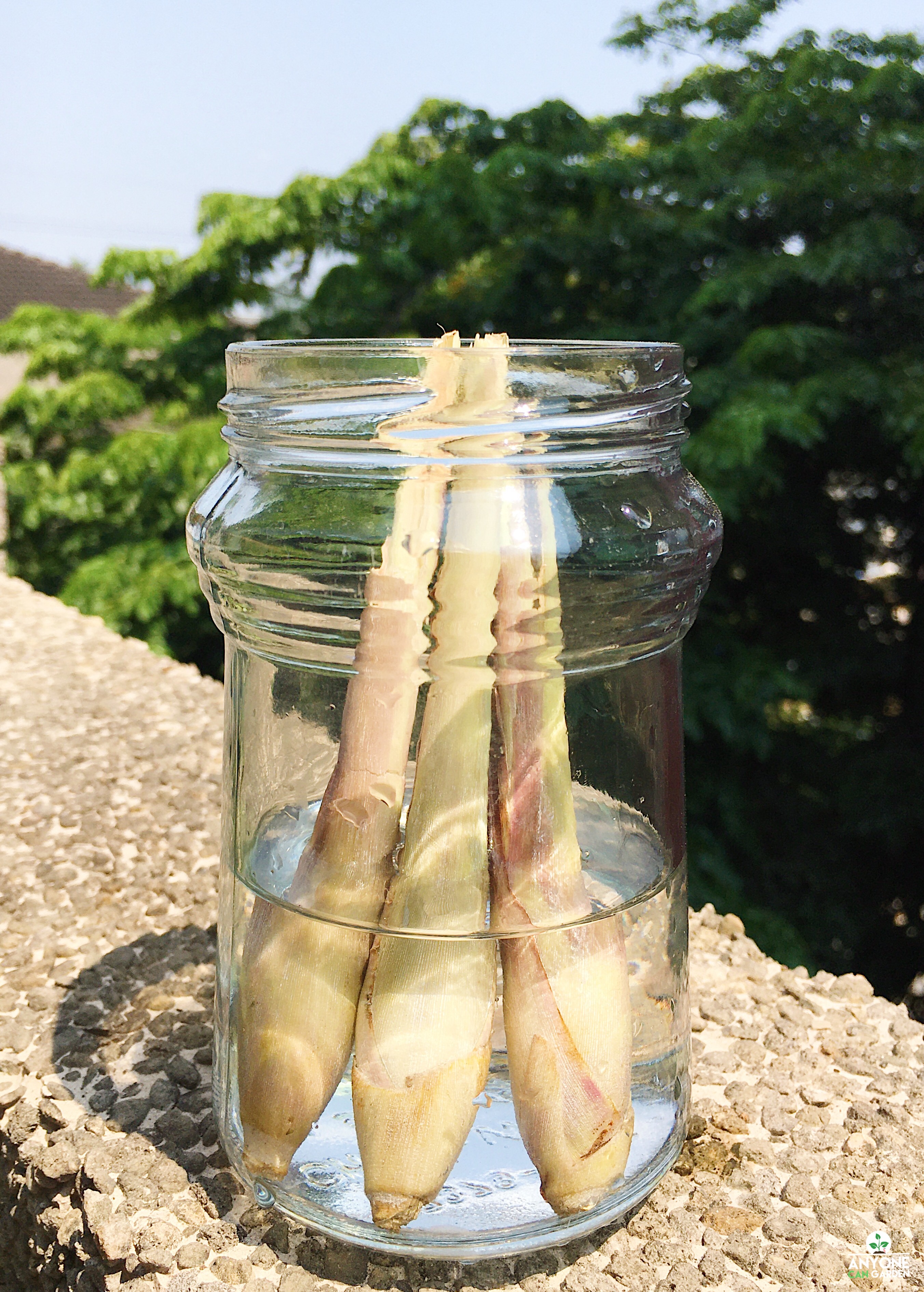 SECOND: ROOT
Let the stalks root in water for 1-2 weeks, until the roots are about 2" long. I placed them beside a window with sunlight. You'll notice that the leaves will also start to grow during this time.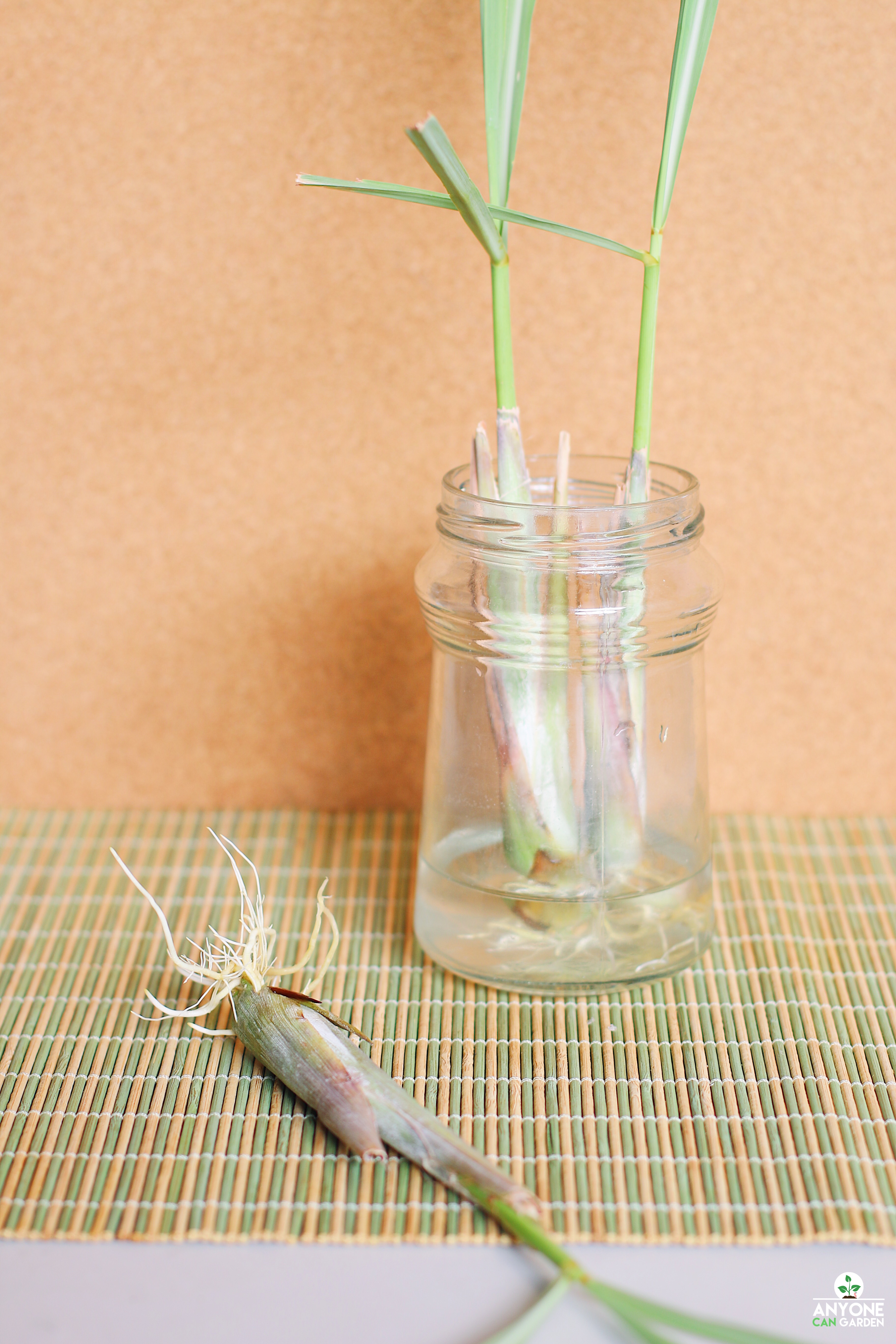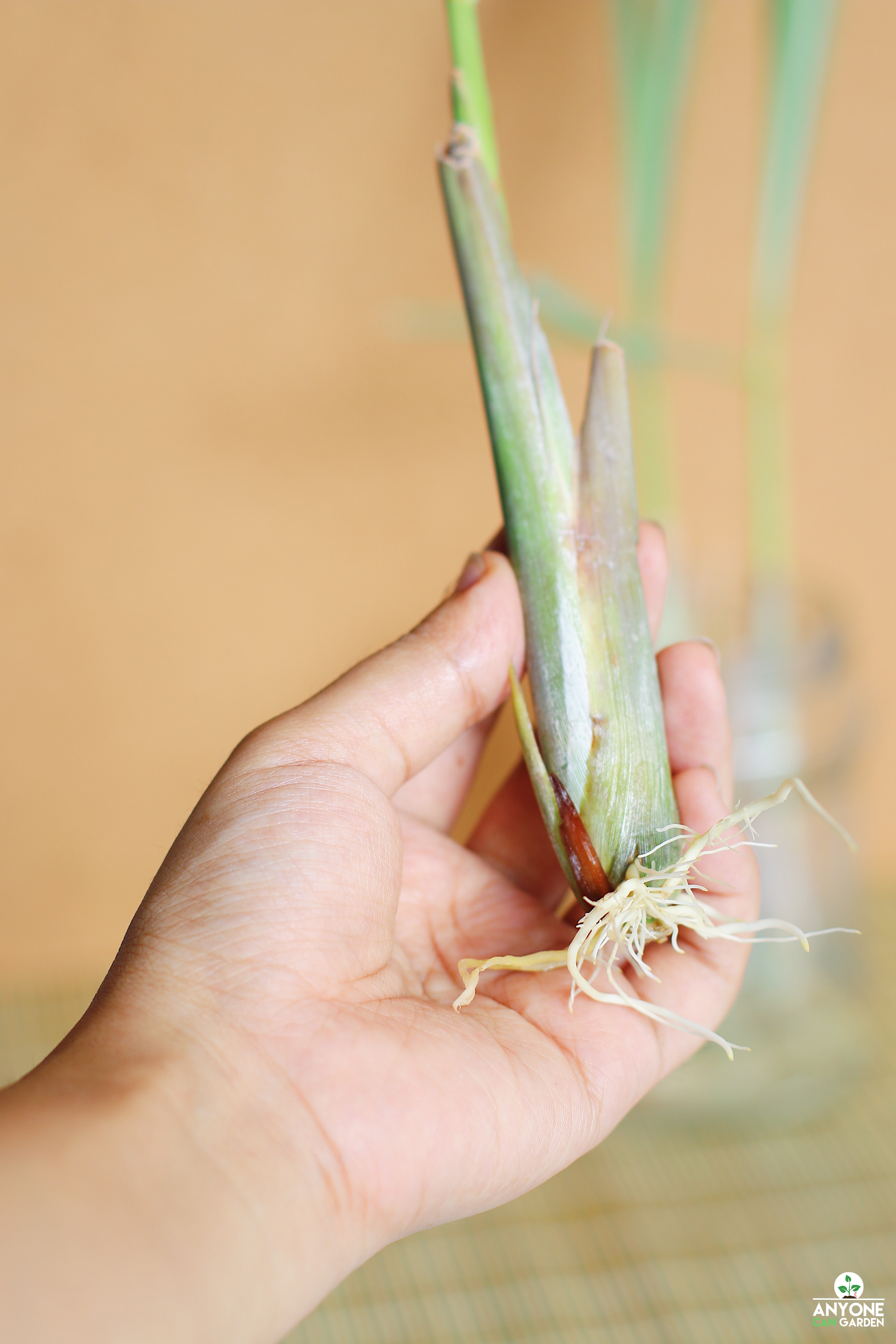 THIRD: TRANSFER
Transfer the stalks with roots to separate cups of potting mix. Make sure there are small holes at the bottom, for drainage.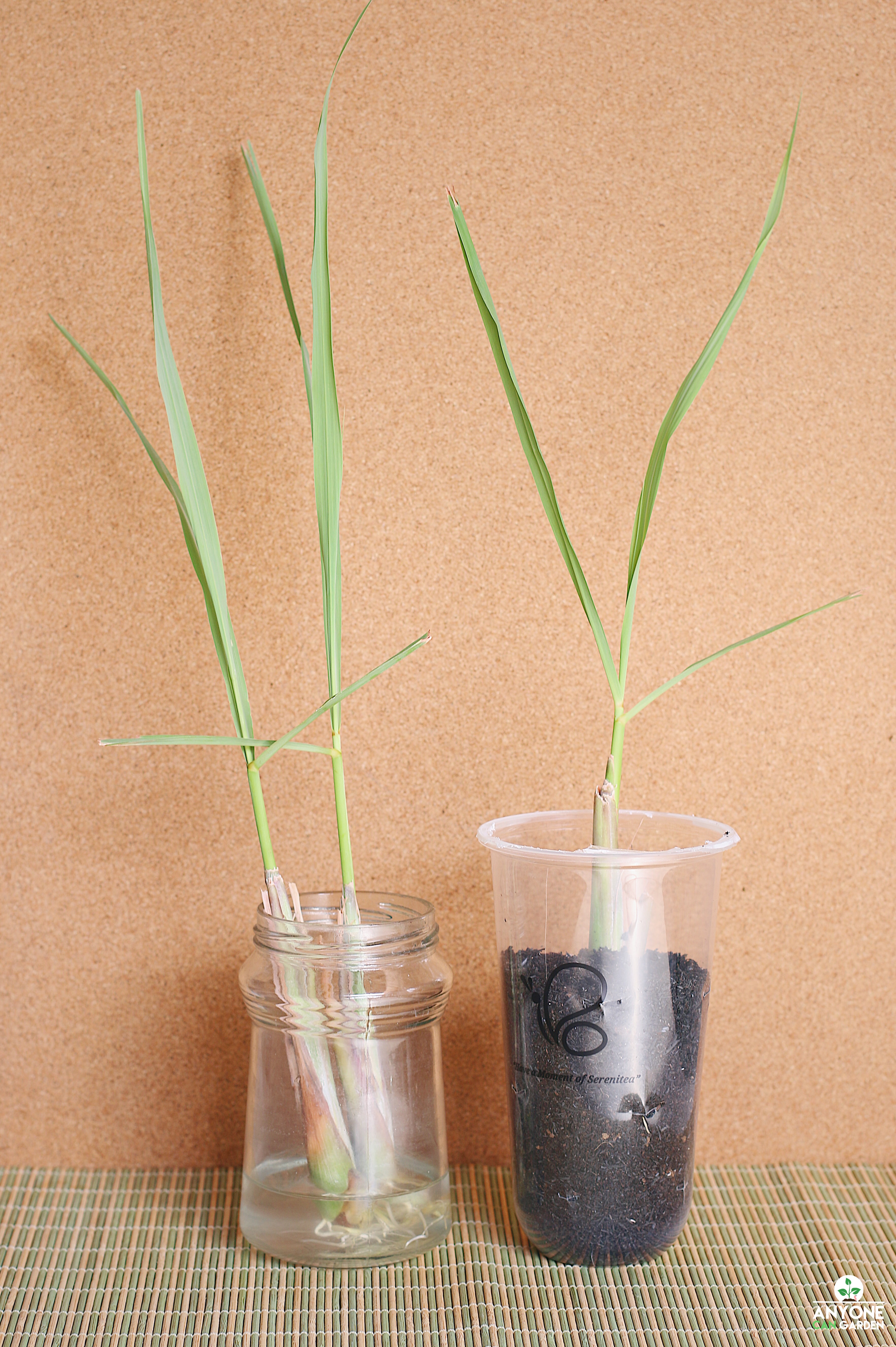 FOURTH: EXPOSE & MOISTEN
Expose them to direct sunlight and water the cups regularly. Keep the soil moist and don't let it completely dry out.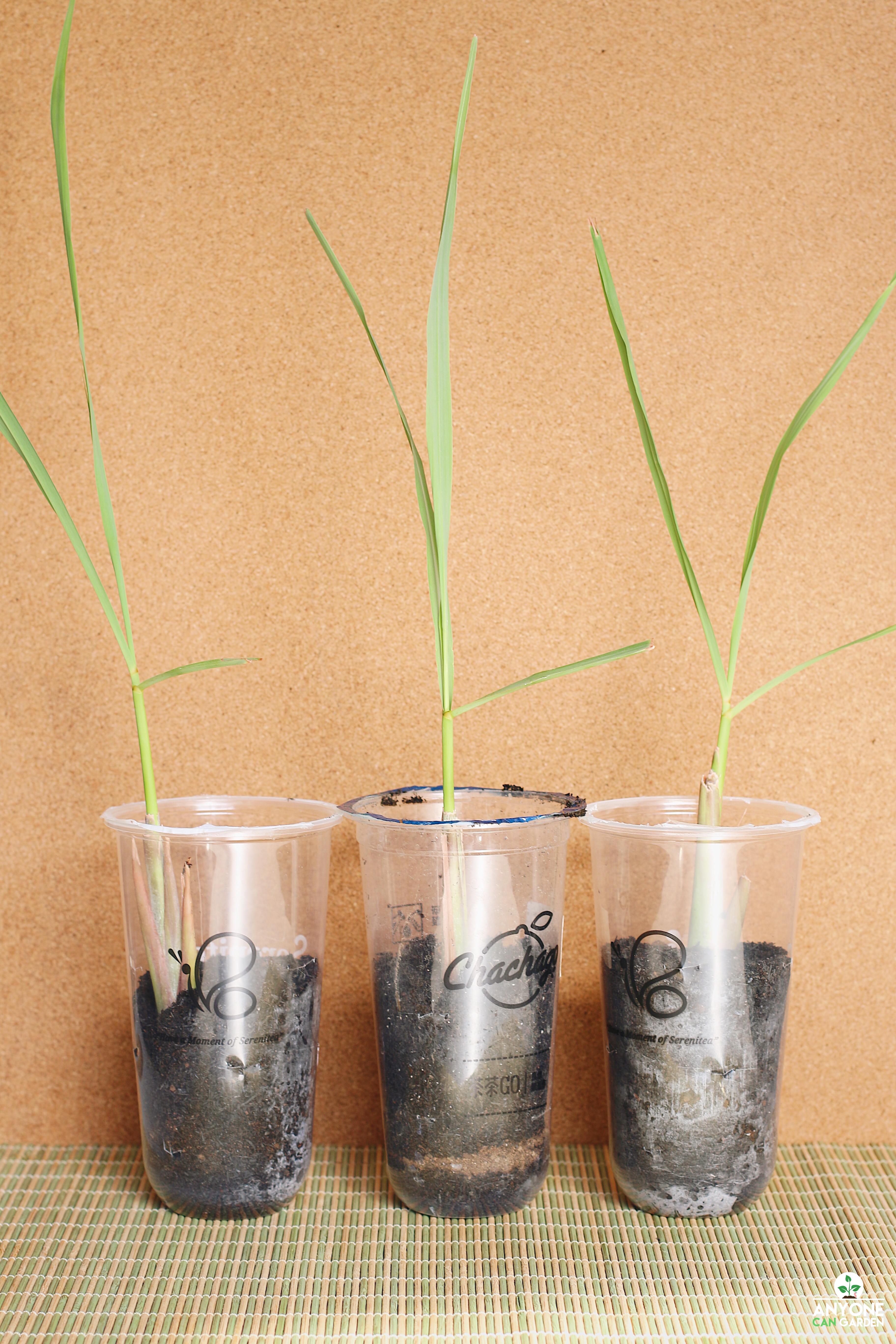 FIFTH: TRANSFER AGAIN
Once the roots start to grow around the cup, transfer them to their final containers. I placed them in 8×10" soft pots. Also, I used 70% potting mix and 30% loam soil. You can have your own mix as long as the soil is loose.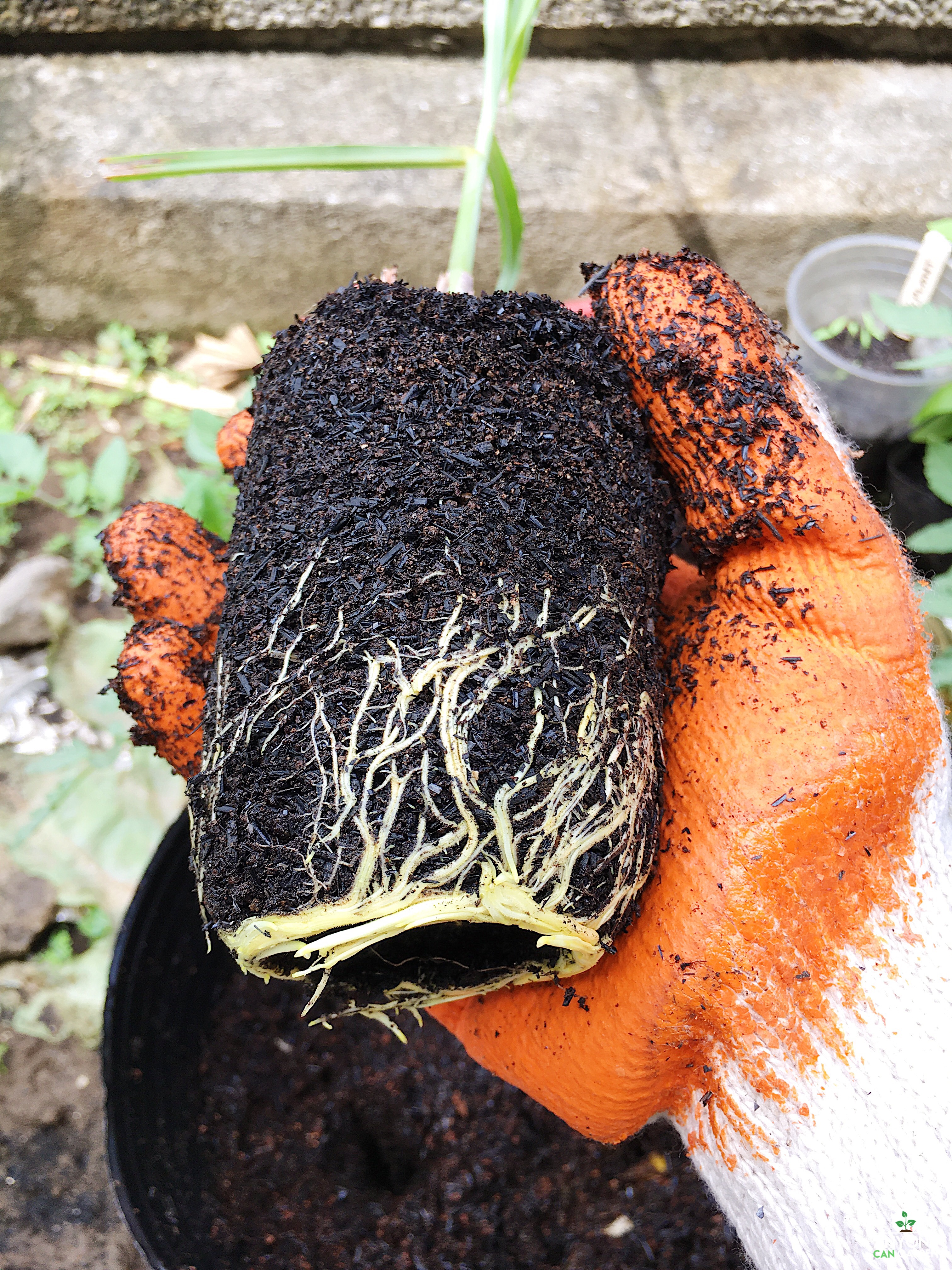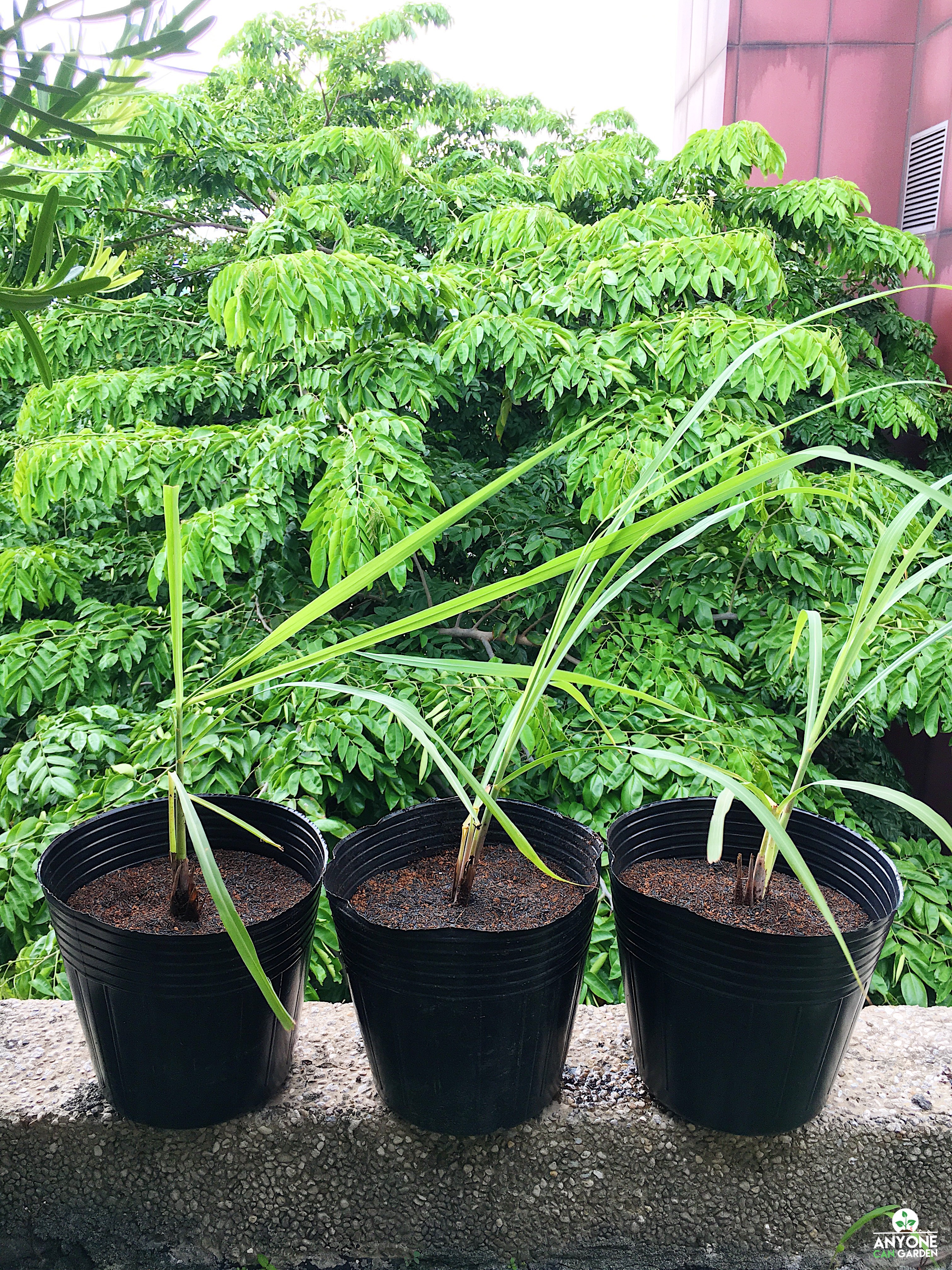 SIXTH: FERTILIZE
Fertilize the soil every month. I used chicken manure, fish/kelp fertilizer, and organic phosphorus fertilizer throughout the growing period.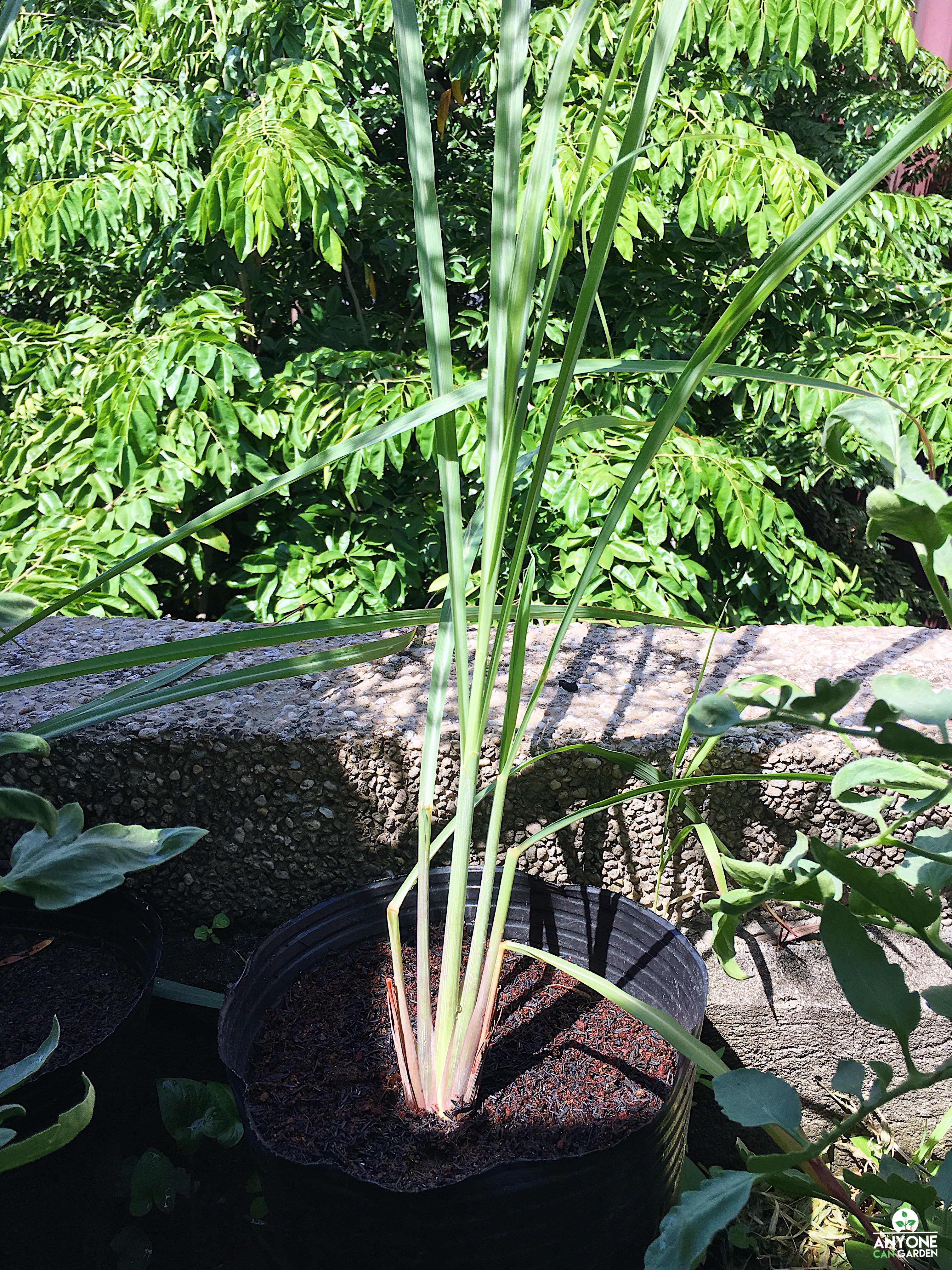 SEVENTH: WAIT
You'll see more stalks grow beside the original stalk planted. It took me four months to see developed lemongrass stalks — firm stalks with a fragrant smell.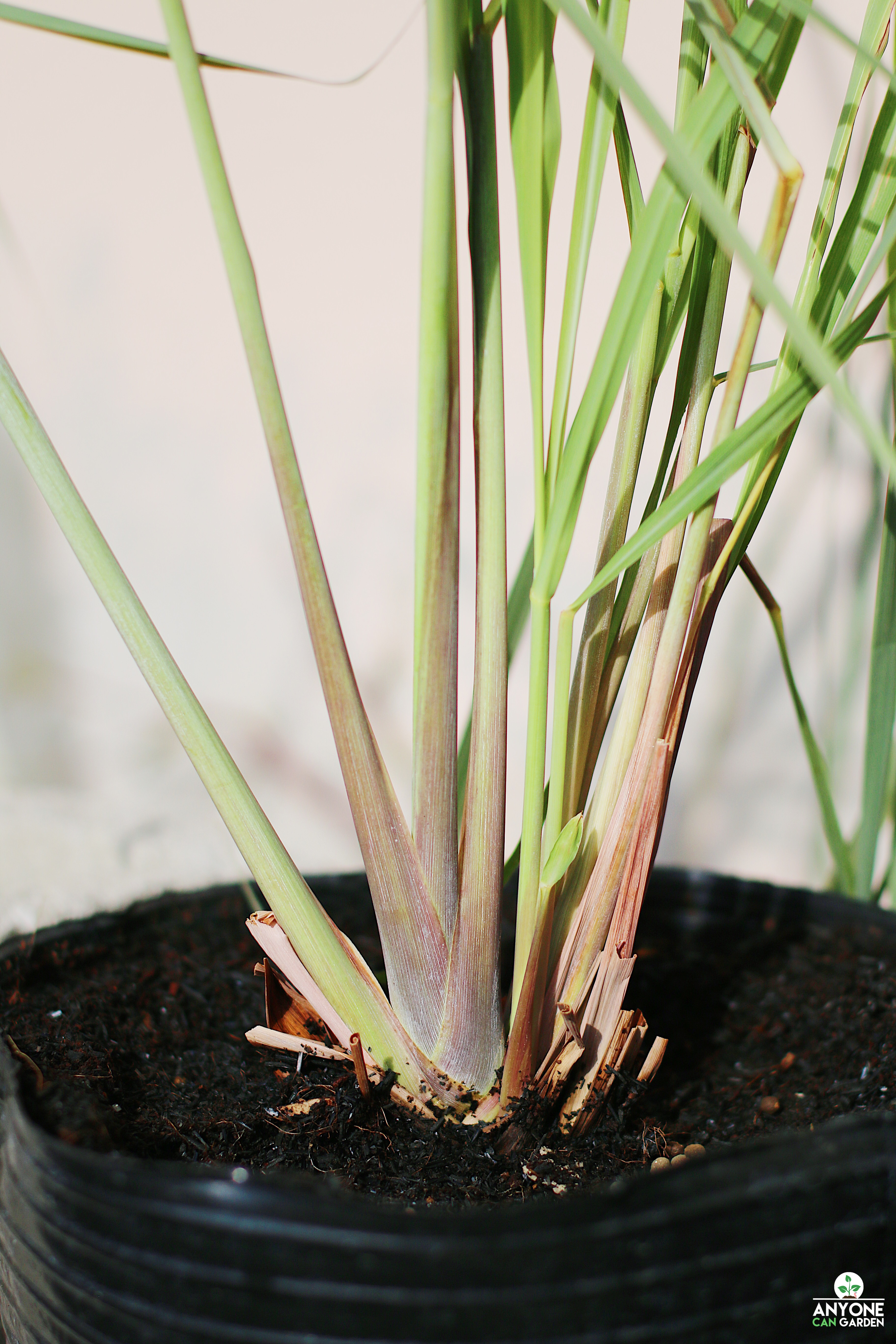 ADDITIONAL TIPS:
Make sure to use gloves because the sharp leaves can give you a paper cut. Also, I trimmed off the dried leaves every now and then.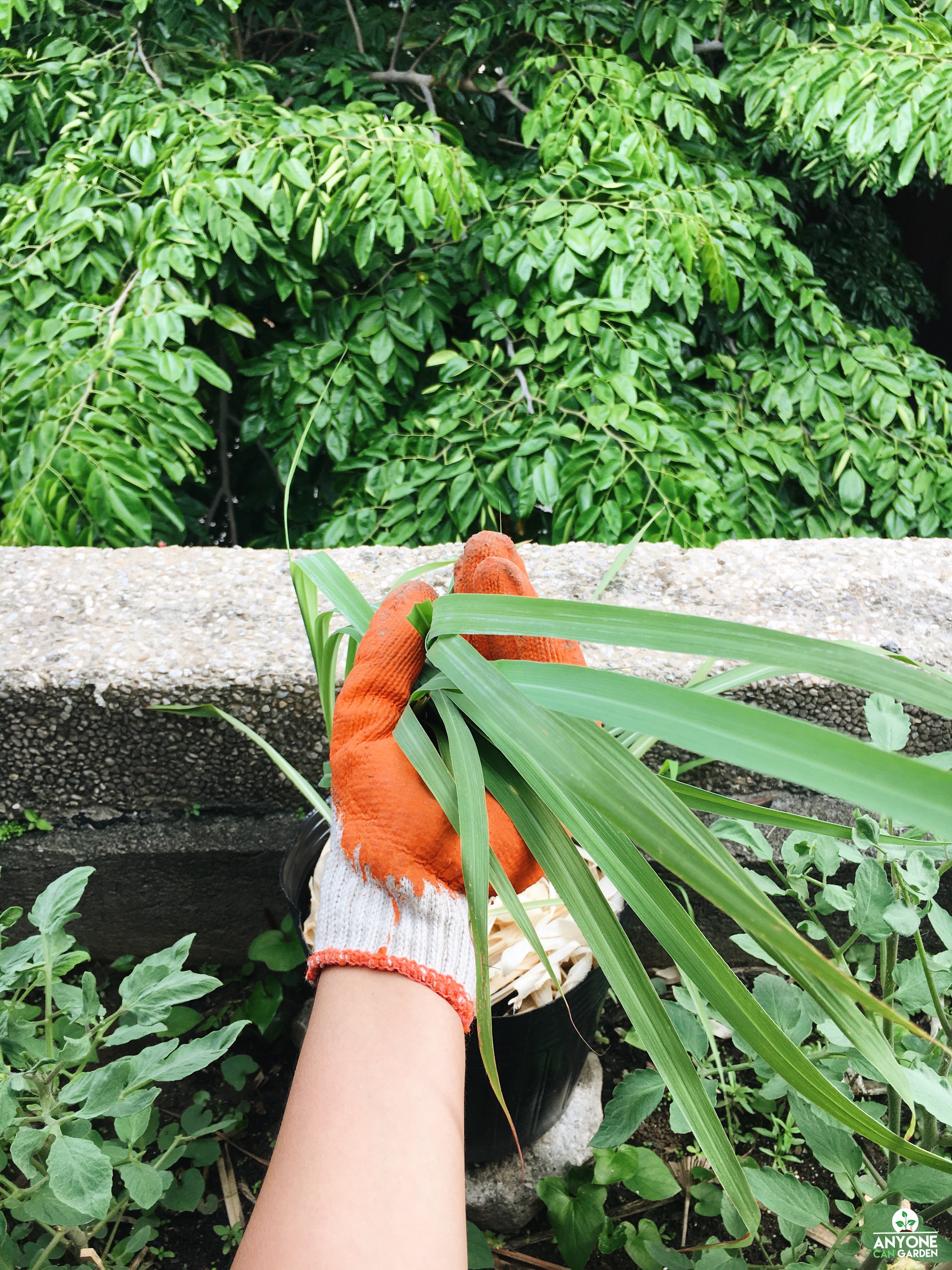 I'm still waiting for the current stalks to thicken and for more stalks to grow. Soon, I'll share a separate post on how to harvest them!
---
For more gardening updates and tips, feel free to visit the ff. pages of ANYONE CAN GARDEN. :)