All I wanted to do after a tiring day at work was to relax at home, have my quiet time, and eat really good food. However, when my sister and I got home tonight, we were welcomed by an unpleasant aroma. We traced the smell and eventually, we realized that it was coming from our exposed garbage bin in the dirty kitchen — the bin that contained our trash from last night's cooking and dinner. Immediately, we started tidying the place up and used our air freshener to somehow make our evening more relaxing.
While I was cleaning the dirty kitchen, I thought about what I originally planned to do tonight (to relax) and realized how funny it was that I ended up spending my first hour and a half at home washing the stack of dishes in the sink and cleaning numerous lock & lock containers in the kitchen.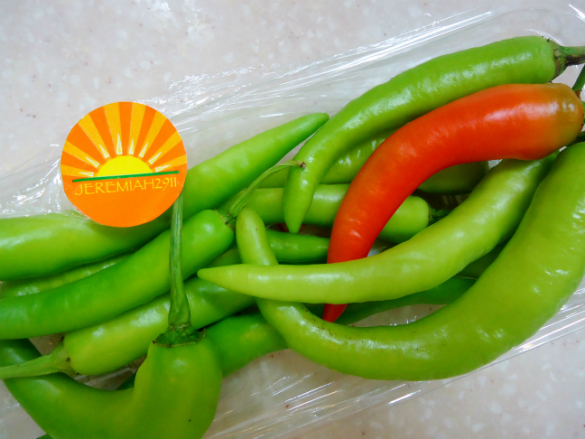 But God, in His perfect timing, used that moment to speak to me. After removing a bunch of the containers from the table in the kitchen, I noticed that there were a few pieces of okra and chili underneath. My brother and I used some of those ingredients last night when we made Sinigang and we forgot to put the leftovers in the refrigerator after.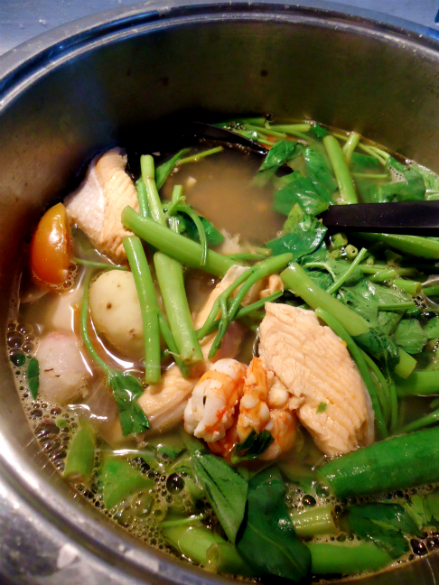 What caught my attention was a distinct red-orange colored chili in the middle of all the other green chilis! Last night, they were all green, but because we didn't store them in the refrigerator, one of them ripened fast. It had a lovely look to it, but what made it even more amazing was that it matched the color of the chili's brand: "Jeremiah 29:11". (Yes, this Bible verse is one of the brand names of the produce in the supermarket near our place.)
When I saw how beautiful it was, God reminded me of how beautiful His promise is too in Jeremiah 29:11. It says: "For I know the plans I have for you," declares the Lord, "plans to prosper you and not to harm you, plans to give you hope and a future."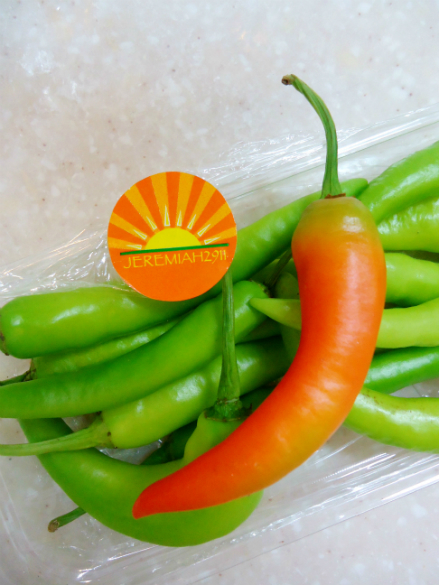 I was reminded of God's love for us and how He desires that we experience Him and His best. Often times, I find myself comparing what I have and don't have with the people around me and honestly, it gets tiring and discouraging. But by God's grace, He always gives us hope through His Word and I am encouraged to trust that he made me the way that I am because it is for the best. And if He calls me to do something for Him, He will equip me and provide all the resources I will need. Moreover, even though I may go through very difficult and challenging times in the days to come, I am reminded to trust His heart and thank Him moment by moment.
Originally, the first thing that I planned to do at home was to rest and relax by not doing any work. But just like what Peter Tan-Chi said in one of his messages before: "Rest is not in the absence of work. It is in the presence of God."
Thank You, Lord, for allowing me to rest in You and in Your promise (Jeremiah 29:11) even while I do chores at home tonight.
Encourage yourself one treat at a time. :)