Every November 19, our family celebrates our fire anniversary. We have this special occasion because eleven years ago, our whole house burned down at 1:30 in the morning. But, by God's grace, He saved us from the fire and allowed our family and helper to get out of the house just in time. You can read more about the experience HERE.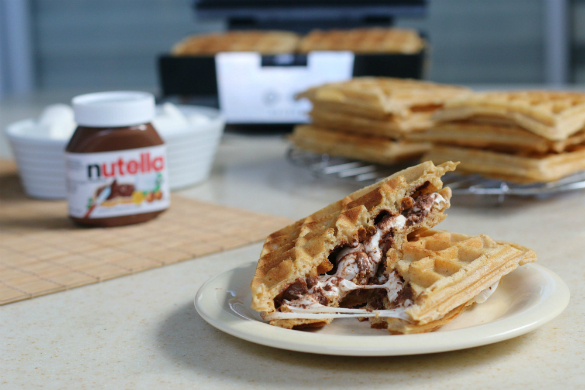 Whenever we celebrate our "fireniversary", we usually eat out at a restaurant with grilled food (since it reminds us of the fire) or we sometimes have a special meal together at home and remember God's faithfulness. However, last Thursday (Nov. 19), we couldn't meet up and have dinner as a family since we had prior commitments that we couldn't postpone. We also tried to have breakfast or dinner together last Saturday, but some of us needed to attend other important activities too.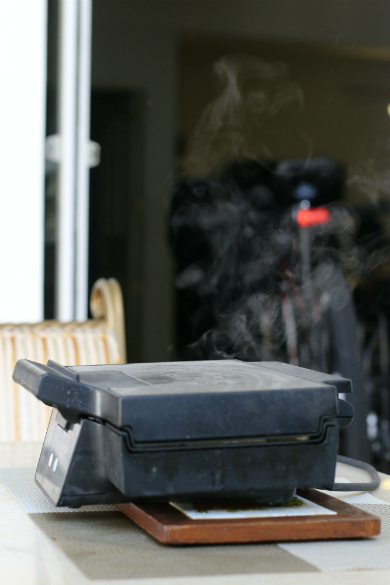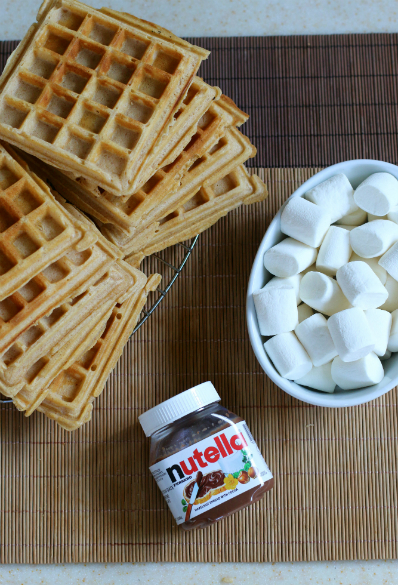 Hopefully, within the week, our plan to have dinner as a family will push through. (Hello, family! If you're reading this, you know what to do. Haha!) In the meantime, I'll be sharing one of my favorite snacks when we were still living at our old house in Kapitolyo. The lovely, gooey, and yummy S'MORES! But, this time, I made a little twist. Instead of using whole graham crackers as the base, I added crushed graham crackers to my waffle recipe and used the waffles to complement the toasted marshmallows and nutella spread. I hope you can try this one soon! It's really a simple snack that can be prepared in 20 minutes or less. Enjoy!
Special thanks to my Dad and Mom for lending a helping hand (literally. hehehe.)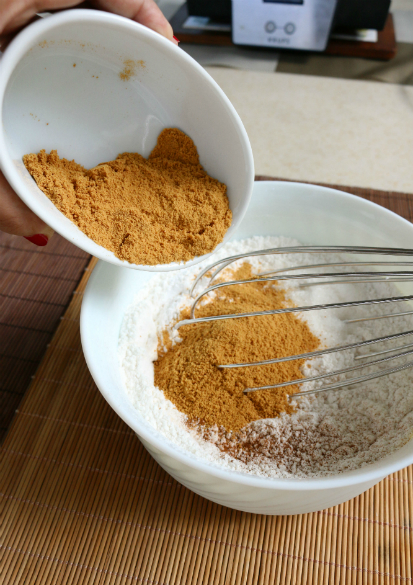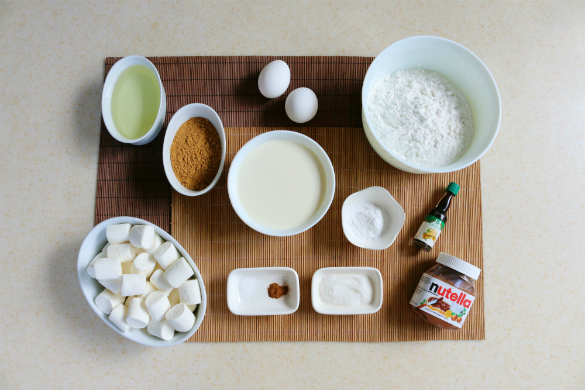 NUTELLA S'MORE WAFFLES
Recipe makes 8-9 square waffles
Dry Ingredients:
2 cups of all-purpose flour
4 tsps. of baking powder
½ tsp. of salt
½ tsp. of cinnamon powder
1 tbsp. of white sugar
1/3 cup of crushed graham crackers (For the basic recipe, no need to include this.)
Wet Ingredients:
½ tsp of vanilla extract
2 cups of whole milk
2 eggs
½ cup of vegetable oil
S'more ingredients:
Nutella (or other chocolate spread)
Big, white marshmallows (4-5 marshmallows per pair of waffles)
Steps:
Mix the dry ingredients in one bowl.
Whisk the wet ingredients in another bowl.
Add the wet ingredients to the dry ingredients and combine well.
Cook the batter in the waffle machine.
Once the waffles are done, you can spread the nutella chocolate on each piece and top them with toasted marshmallows.
In case your waffles cool completely, you can heat them up in the toaster for 3 minutes. Make sure to spread the chocolate on the waffles and add the marshmallows before toasting them.
Note: Waffles can be stored in a sealed container in the freezer for a week. When ready to eat, you can bring them out from the freezer, store at room temperature for 5 minutes, and toast for 3-5 minutes.