My parents and I ate dinner two nights ago and my dad randomly shared an observation he had over the past few months. He told me and my mom that he noticed how God has been answering my prayer requests and heart's desires lately. He mentioned that when I prayed for a dog more than 4 years ago, God provided thru a family friend and we had our first dog: a fluffy, golden brown 4-year old Pomeranian named Copper. Also, he remembered how I prayed for certain gadgets before and by God's grace, He again provided those a few months ago. It was interesting and ironic because by the time God gave our family the things that I prayed for, I wasn't thinking about them anymore. After praying about them, somehow, God helped me surrender those things to Him and focus on Him instead. I am grateful for His grace.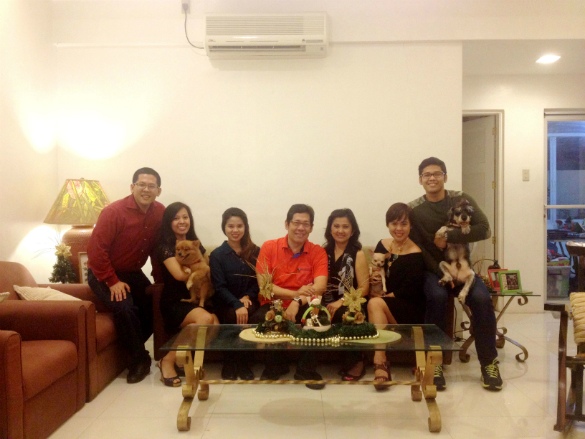 That random conversation with my parents was a timely encouragement for me because I've been praying about specific things lately. And somehow, I've felt like God wasn't as "active" as He was in answering my prayers this time compared to my previous moments with Him. But, after talking to God that night, He reminded me of Kerrie Robert's song "Seek Your Face" which talks about one's desire to seek God (know who He is) and not focus on what He can give to us or what we ask from Him. It spoke to my heart because there would be times when I would feel unmotivated and discouraged to pray for specific things because of unanswered prayers or "delays". However, by His grace, I am encouraged to see God for who He is in my life. He is my peace, my provider, and my Lord. Reminding myself of who He is helps me seek Him and His Word more, have faith in Him, and trust that He does want me to experience His best for me no matter what.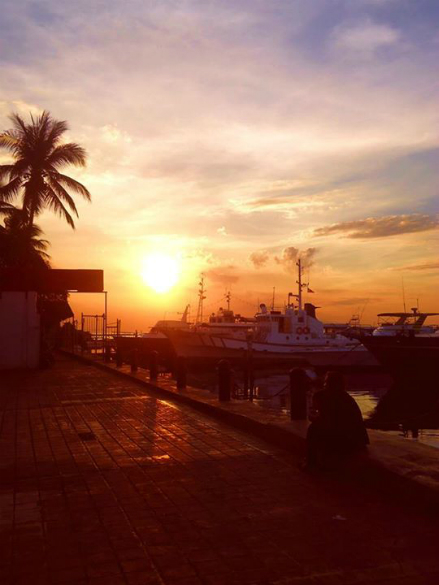 Despite the challenging moments that I have while I wait on the Lord, I really appreciate the fact that He uses those moments to help me get to know Him more. I remember commuting via MRT last week and while I was waiting for the next train to arrive (which took 20 minutes), God encouraged me to spend that time to talk to Him instead. Also, just this morning, I woke up at 3:30 am because of an intense dream that I had. It was about one of my prayer requests. I immediately got my journal and wrote to God. It was comforting to know that as I pray for and wait on God, I know that I can always count on Him to hear me out even in the wee hours of the morning. After praying, I closed the lights and went back to sleep with a hopeful heart. If it is God's will and if He thinks it will be for the best, by His grace, He will provide for me. He will make a way.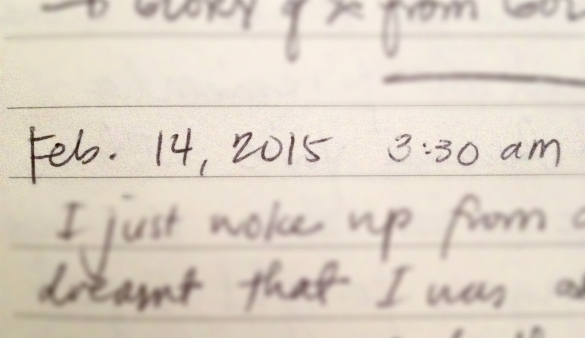 The morning after the random conversation that I had with my parents, my sister and I walked our two dogs (Copper and Clue). While I was preparing their meals and fresh water, I remembered how we started training Clue to wait during their meal time. Clue, our 2-year old Schnauzer, was graciously given to us by a family friend as well. When we first had him, we noticed how quickly he eats his food. Before the food even touches his bowl, he would immediately eat the pellets, which was quite frustrating for us.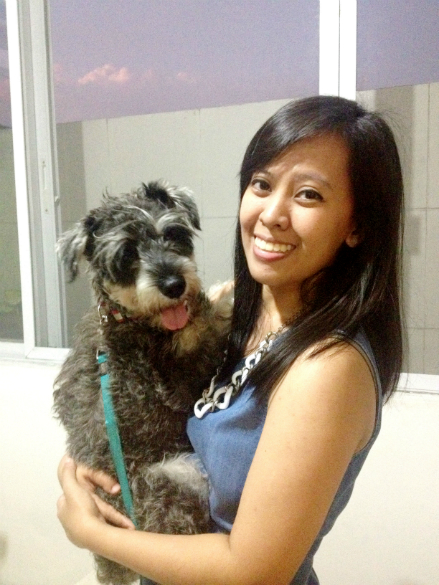 So, for the past months, we've been doing our best to train Him to wait whenever we put food in his bowl. Sometimes, he does wait. Sometimes, he tries his best to. Haha. But, I have noticed some improvement in him lately. Whenever we put food in his bowl, we call his name and say the word "Wait." Every time we do this, he always quickly looks at his food first and then looks at our eyes while drooling. It's funny, really. It's like we play a staring contest every meal time. And whenever he does wait, he waits for our go signal (the word "Okay!") before gobbling up his food.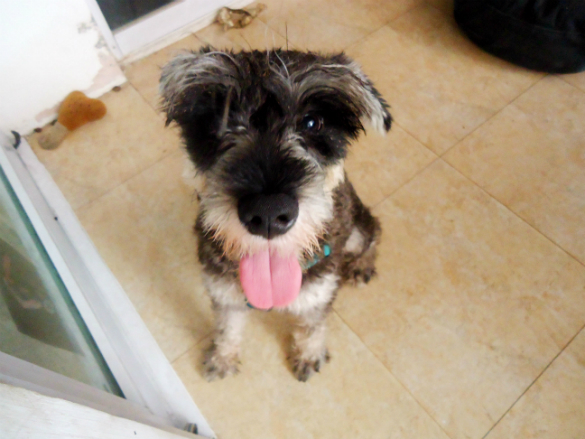 Every time I give Clue a bowl of dog food, I am reminded of what I should do while I wait on the Lord. Clue continuously looks at his master while he drools and waits for his food. It just shows how Clue really desires to eat his food, but at the same time, knows that his master desires for him to learn how to wait too. Ever since Clue's first day at home, the only thing he cared about during meal time was his precious bowl of dog food. But now, it's encouraging to see him pause and take time to wait on his master before digging in.
God has been teaching me to wait on Him these past few weeks and although it has been a rollercoaster ride for me lately, I am grateful for the privilege of praying specifically, trusting completely, and waiting on Him who knows better than me.
"I remain confident of this:
I will see the goodness of the Lord
in the land of the living.
14 Wait for the Lord;
be strong and take heart
and wait for the Lord."
-Psalm 27:13-14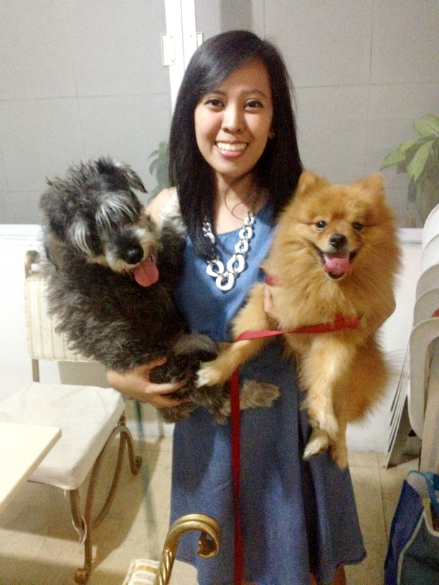 Encourage yourself one treat at a time. :)