It has always been a pleasure for me to cook and bake. Even though it usually requires a lot of resources, I still enjoy it because I get to learn more about the raw ingredients and I see them transform into dishes and treats! However, don't get me wrong. I also have those days when I don't feel like cooking or baking anything. Haha.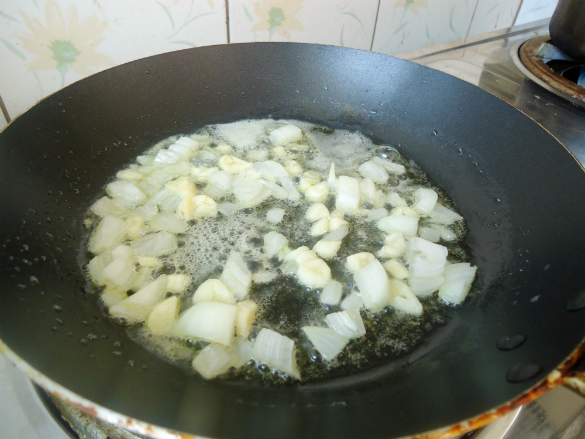 But anyway, recently, I was motivated to further improve in cooking and baking certain treats that I decided to have this personal challenge: To Regularly Cook, Bake, & Learn from Mistakes. For some reason, many years ago, God planted in me a desire for food, cooking, & baking. And although I don't know exactly what his future plans for me are, God continues to encourage me to improve in these skills now for His glory.
And so, by God's grace, I'll cook & bake whenever I have the opportunities to do so. Also, if I'm free every Sunday (starting today), I'll share Simple Snacks and dishes to you too.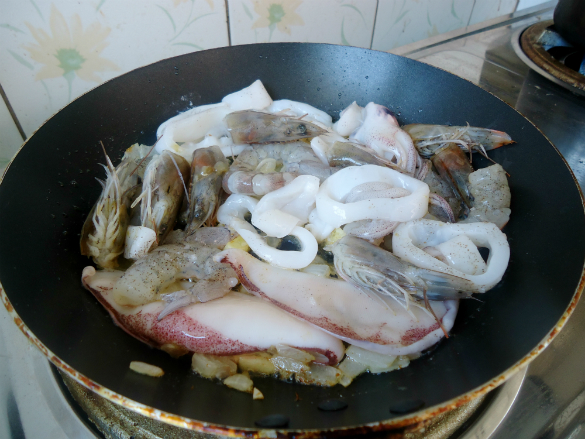 All honor and thanks to my awesome, supportive,  and encouraging mentor in the kitchen, God. :)
Enjoy the recipe!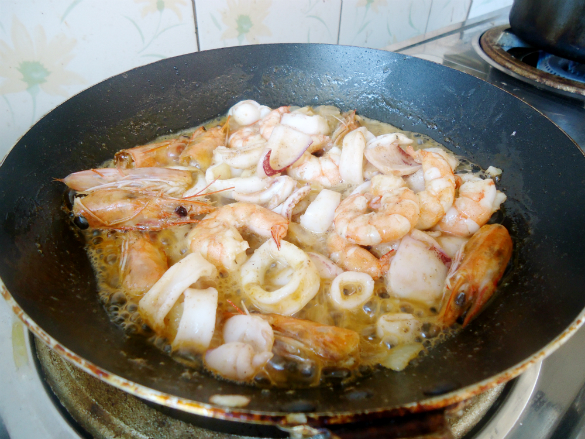 SEAFOOD MARINARA (Good for Two)
(I just estimated the ingredients. You can try experimenting too. :P)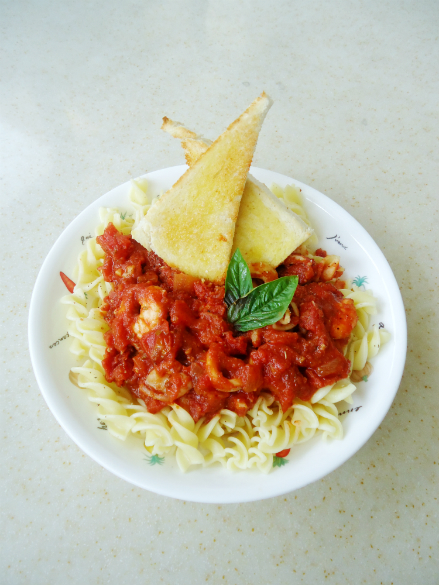 Ingredients:
5 cloves of garlic
1 small onion
2 tablespoons of olive oil (or any cooking oil)
1 tbsp. butter
1 can of diced/crushed tomatoes (around 3 cups)
Salt & pepper (add to taste)
A few, fresh basil leaves
5 pcs. medium-sized shrimps
1 medium-sized squid (cut into rings)
Dried herbs for seasoning (Italian seasoning/Oregano/Basil/Rosemary, etc.)
2 cups of uncooked spiral pasta
*you can use other kinds of seafood for this dish. :)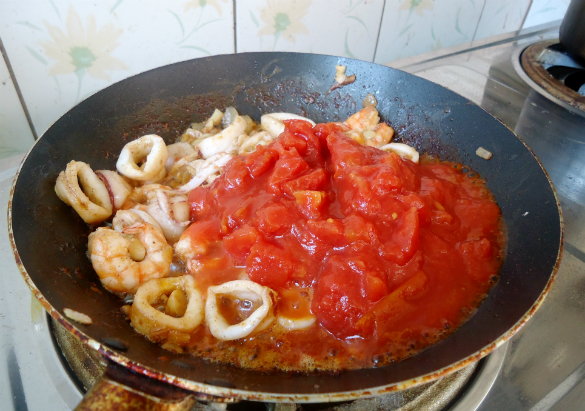 Marinara Sauce:
Clean the shrimps and squid.
Cut off the shrimps' heads and set aside in a bowl (you'll need this for sautéing). Remove the shells of the shrimps and put the shrimp meat in the bowl with the heads.
Slice the squid into small rings and add to the bowl of shrimps. Add salt & pepper.
In a deep pan, combine butter and a tablespoon of oil. Sauté the onions and garlic. After around 2 minutes, cook the shrimp heads, shrimp meat, and squid rings with the sautéed onions and garlic. Stir every now and then for 3 minutes. Remove the shrimp heads.
Add a can of tomatoes. Season with salt, pepper, and dried herbs. You can add chili powder/flakes if you want.
Simmer for 2 minutes while stirring occasionally. Then, remove from heat.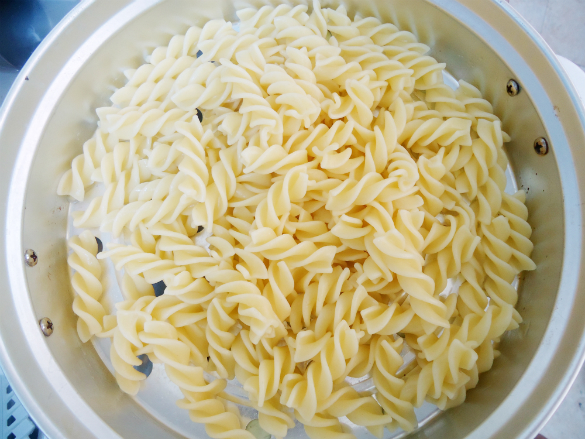 Spiral Pasta:
Boil a pot of water with a teaspoon of salt and a tablespoon of oil.
When the water is already boiling, add the uncooked pasta and cook for 7-8 minutes or until the pasta is al dente.
Drain noodles and assemble on the serving plate/bowl.
Pour the Marinara sauce over the noodles. Sprinkle cheese and chopped basil leaves over it and serve with toasted garlic bread. Enjoy!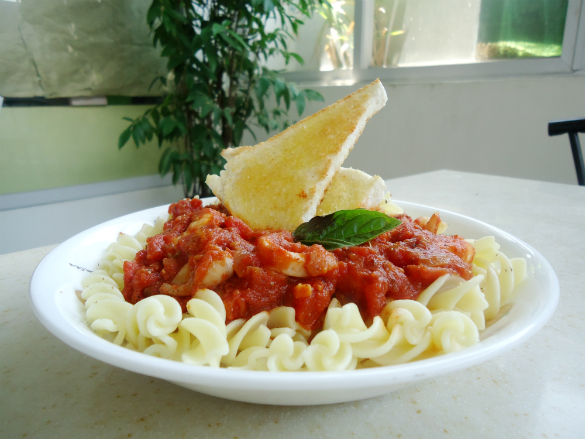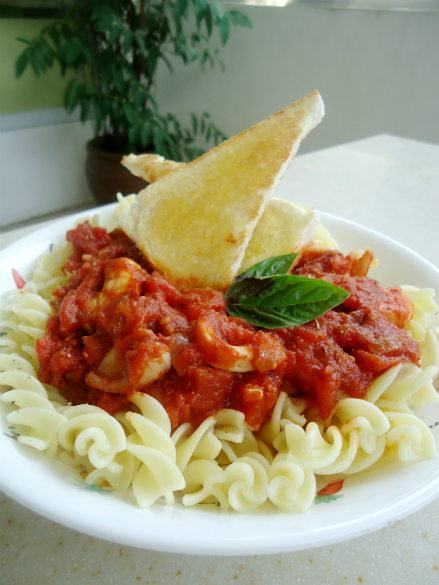 Encourage yourself one treat at a time. :)