Yesterday morning, I was attacked by a cat. A mother cat.
While Copper (our dog) and I were taking our usual morning walk outside, we happened to pass by a cat who was with her two kittens. Whenever we passed by cats before, they would usually run away. But for some reason, this particular cat suddenly hissed and jumped towards Copper! She must have assumed that Copper would harm her kittens.
What happened next really gave me a fright! The cat's claws held on to Copper's behind/tail while Copper was running in circles, crying and trying to get rid of the cat. It happened so fast that I didn't have time to think. Immediately, I hit the cat's body with my hand (because I didn't have anything else with me and no one was around) and I raised Copper and his body leash as high as I could while running away, so that the cat would let go of him. After a few seconds of struggling and running, I eventually got back home with my traumatized Pomeranian.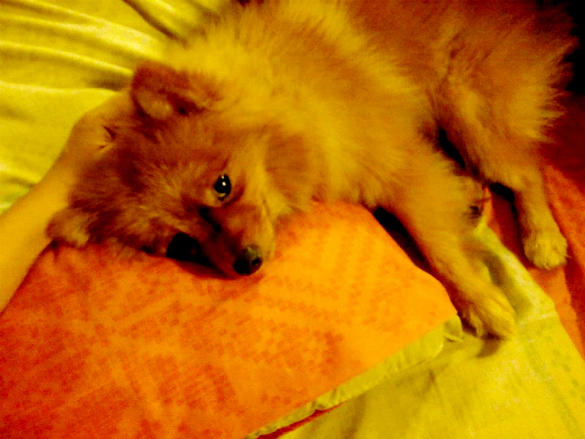 When we got inside the house, I was shaking and was still in shock. I told my sister about it and she noticed that my left leg was wounded and bleeding. At first I thought that they were blood drippings from Copper's behind because I didn't remember feeling the scratches of the cat. But, when I checked Copper, he didn't have any scratches or blood. So, the blood was mine. The cat really did attack me. :O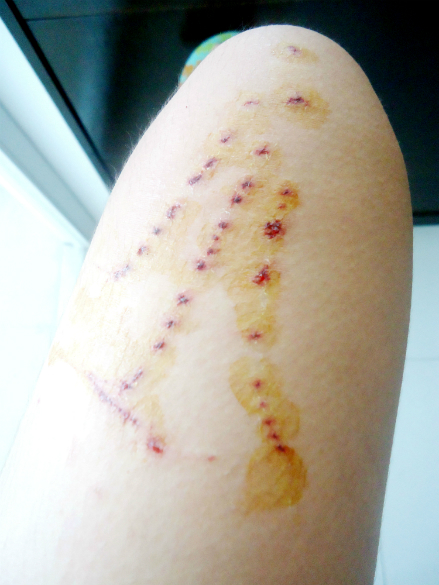 After treating the wounds, I decided to stay at home because I really couldn't walk and I knew that I needed to let the wounds heal first. There were many instances during the day when I would shiver and feel fear because the cat attack would replay in my mind. But, the amazing thing about this experience is that God used it to encourage me somehow. He used it to remind me of who He is in my life.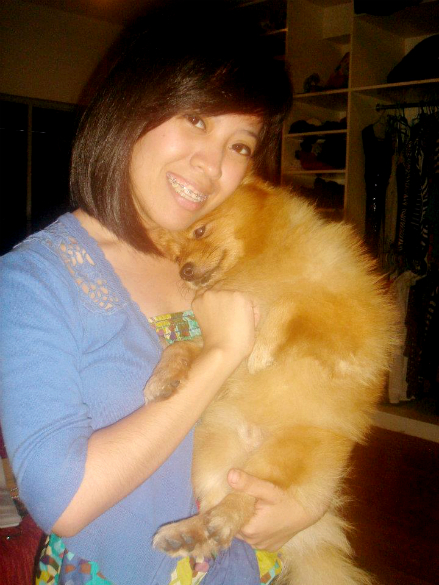 When Copper was attacked by the cat, I remember seeing him so helpless and weak. It seemed like he didn't know what to do or how to run away. He just cried and ran in circles. But by God's grace, because Copper was walking with me that morning, God allowed me to protect him and pull his body up when the cat attacked him first.
In the same way, I am learning that when we experience our own weaknesses and when we are being attacked by our fears, failures, lies, and other discouragements, we must learn to walk more closely with Jesus. Because everything about Him is stronger than anything negative in us. In Him, there is no fear. In Him, we find comfort, strength, protection, grace, and even purpose in weaknesses and pain.
It says in Psalm 23:4
"Even though I walk through the darkest valley, I will fear no evil, for you are with me; your rod and your staff, they comfort me."
It was an interesting day for me because even if I couldn't literally walk due to the sore wounds on my foot and leg, God used the cat attack to give me more time to walk with Him that day. It was something priceless… being able to spend quality time with Jesus. :)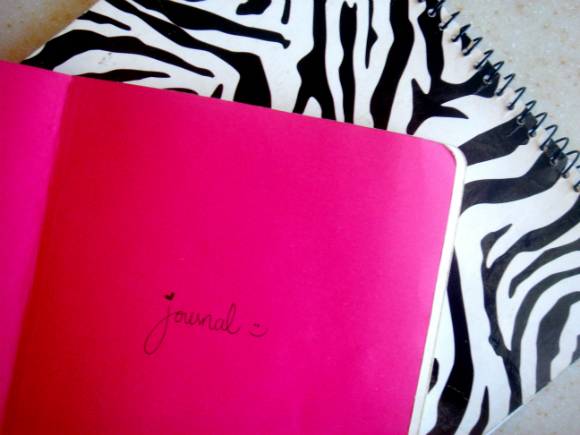 This song, "Steady my Heart" by Kari Jobe, gave me strength to trust in God more in spite of everything that "went wrong" yesterday. I hope that as you listen to it, you will be encouraged too.
Encourage yourself one tune at a time. :)