Last week, I posted a photo of my new favorite tropical drink: Mango + Banana + Guava Smoothie. I enjoyed that drink so much because it had a unique, tangy flavor and it was full of vitamin C!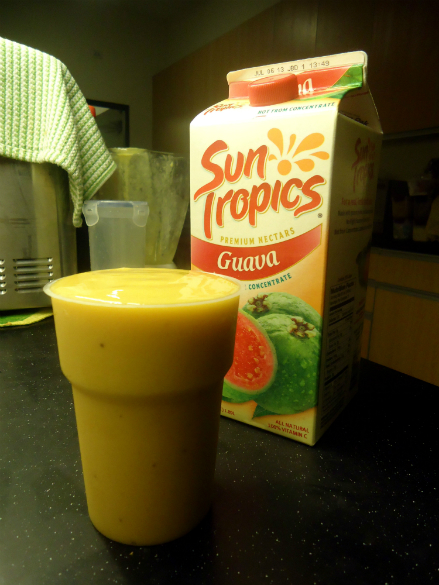 When I shared that photo online, one of my highschool batchmates, Frances Caluya, commented and shared an interesting tip. She said: "Try blending in leafy greens for an added nutrient boost! If you add malunggay/kangkong, the taste hardly changes."  It was a brilliant idea! I've been hearing a lot about the health benefits of malunggay leaves, but, I never paid attention to it. And so, during my next visit to the grocery store, I bought a pack of Malunggay leaves and stored it in our refrigerator.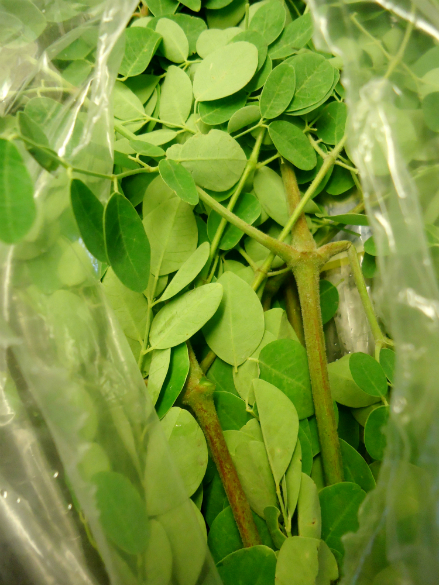 A few days later, I got into a fight with a cat (Long story. haha. But, you can read more about it here: https://encouragingtreats.com/cat-attack-steady-heart/ ) and I ended up having a lot of deep cat  scratches. :| It was so painful that I had to stay at home that day. After treating the wounds, I wanted to make a refreshing drink to cool myself down. So, I thought of making the usual. I got one ripe mango, some ice cubes, a tablespoon of sugar and our very efficient, Oster blender. While I was about to blend the ingredients, I remembered the Malunggay leaves in the refrigerator and Frances' suggestion.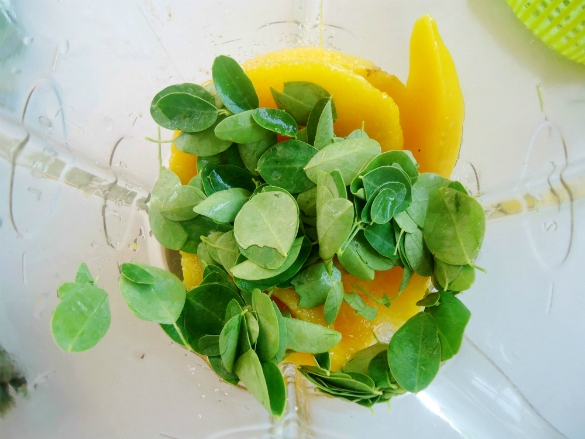 Immediately, I washed the leaves and added them to the rest of the ingredients. At first, I was nervous because it was my first time to make a fruit shake with leaves. But, surprisingly, it was a delightful treat! Also, I found out later on, that both mangoes and malunggay leaves aid in healing wounds and are full of vitamins! Cool! It was perfect for my situation.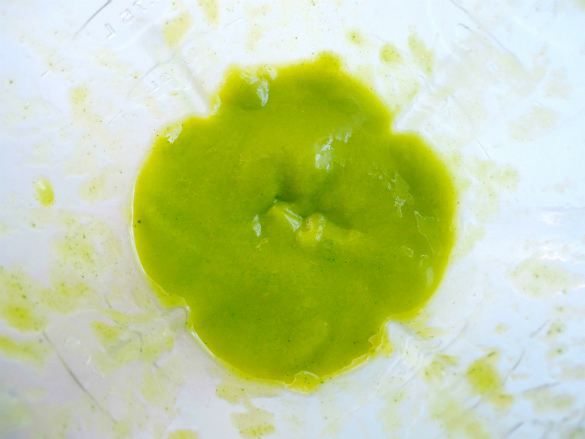 While I was drinking the shake, I realized that I've been taking for granted one of the best and healthiest vegetables on earth! According to http://kerlynb.hubpages.com, Malunggay leaves have the ff. benefits:
7x the Vitamin C in Oranges
4x the Calcium in Milk
4x the Vitamin A in Carrots
3x the Potassium in Bananas
3x the Iron of Spinach
2x the Protein in Milk
2x the Protein in Yogurt, and many more.
The sad truth about this is that even though it's very convenient for me to buy and eat Malunggay, I still rarely do so. Maybe it's because I feel that other vegetables seem more appetizing and interesting. But by not eating this unique vegetable, I miss out on certain benefits that are good for my health.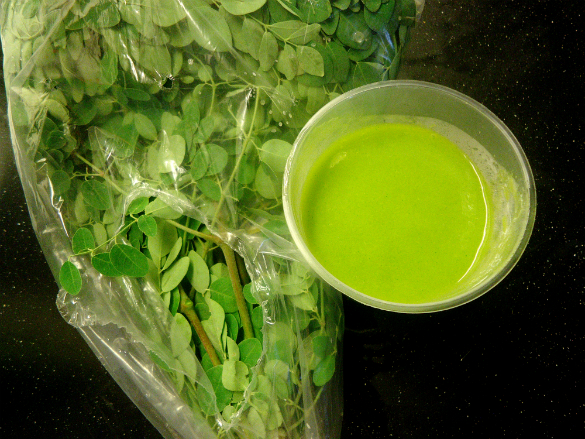 In the same way, God reminded me of the times when I also take His Word, the Bible, for granted. To be honest, there are times when I feel like doing something else more than spending time with His Word, especially if those things seem to be more exciting and fun! I realized that if I let this kind of behavior take over me, I'll miss out on the spiritual health benefits found in the Bible (e.g. wisdom, protection, promises of God, plans, hope, encouragement, guidance, strength, peace, etc.). But more importantly, I'll miss out on knowing and experiencing God more radically through His Word.
It says in Psalm 73:25-26,
"Whom have I in heaven but you? And earth has nothing I desire besides you. My flesh and my heart may fail, but God is the strength of my heart and my portion forever."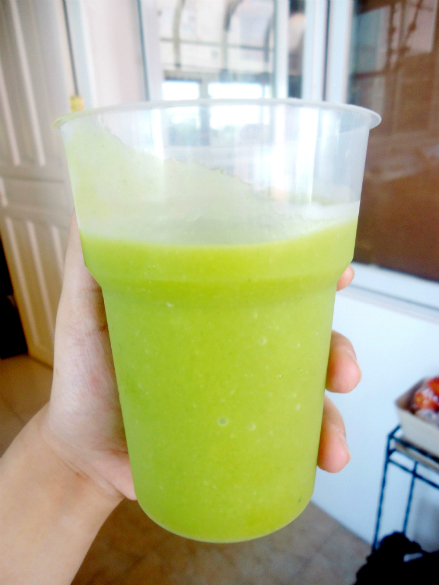 After discovering the benefits of the refreshing Mango-Malunggay shake, I made it again for some of my siblings a few days later. I wanted them to experience the Malunggay goodness and have the same vitamins that I had last time. Likewise, I pray that as we continue to spend more time with God, we will also be encouraged to share Him and His Word to others too. :)
Encourage yourself one treat at a time. :)