When I was in gradeschool, an elderly man would drop by our house in Kapitolyo almost every week with a few baskets or boxes. He was one of the faithful vendors who sold fresh fruits to us and to our neighbors. It was during those times that I learned how to tell if a ripe mango was sweet (just by smelling its top part). Also, at an early age, I was fascinated by how my mom bargained when she bought fruits from the man and how the man used his handy and unique weighing scale to measure them.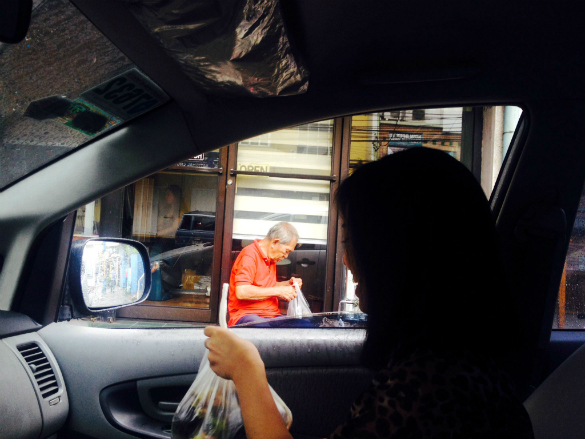 After a few years, our family needed to transfer to a different house (and neighborhood) which was mainly the reason why we weren't able to see the vendor anymore. Fast forward to end of July 2014 — my younger brother was buying bread from one of our favorite bakeries in Kapitolyo and I was waiting in the car when I noticed a very familiar face. It was raining at that time, so I couldn't clearly recognize his face. But, when I saw him drag a box of fruits along the sidewalk, somehow I knew that it was the same man who sold mangoes to us when I was still a kid. Because it was raining, he sat down outside a salon and started to segregate the fruits in his box.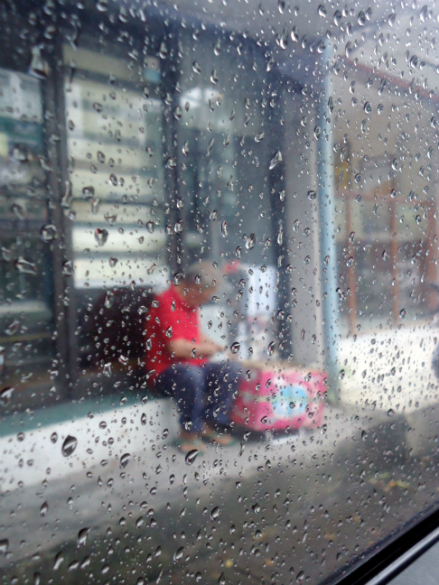 A few minutes later, my brother went back to the car and I told him about it. He squinted his eyes, checked the old man's things from a far, and he confirmed to me that it really was him! We couldn't believe it! He was still selling fruits in Kapitolyo – our hometown! Haha.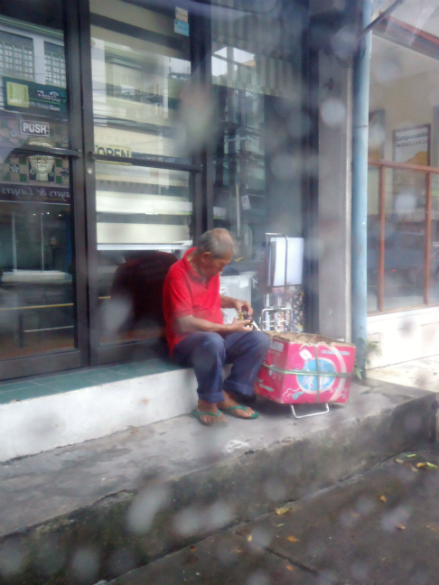 I opened the window of the car and called the old man. I briefly shared to him that I remembered who he was since we grew up seeing him sell his fruits in our village. Eventually, I bought a kilo of the mangosteen from him and we gave him some of the freshly baked bread we got from the nearby bakery.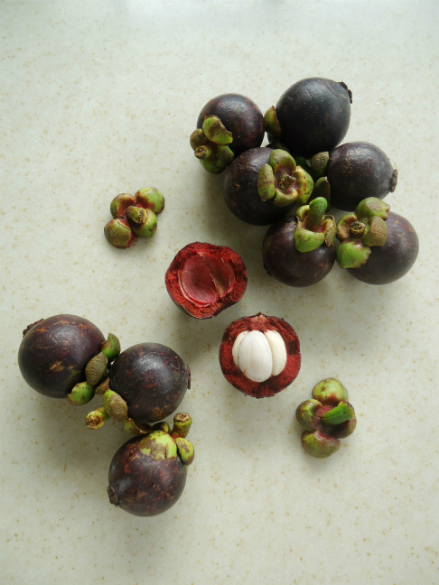 It was a warm experience for me that rainy day when I saw him again. I very much appreciated how he still continues to be responsible and hardworking in his job. But, what blessed me more was seeing how this elderly man showed integrity even in the smallest things. Before we got to talk to the man, I already noticed him segregating the mangosteen that he had while he was waiting for the rain to stop. Without anyone telling him to do so or without him knowing that someone was watching him, he removed those that were rock-hard/dry and made sure to sell only the good ones to his customers that day.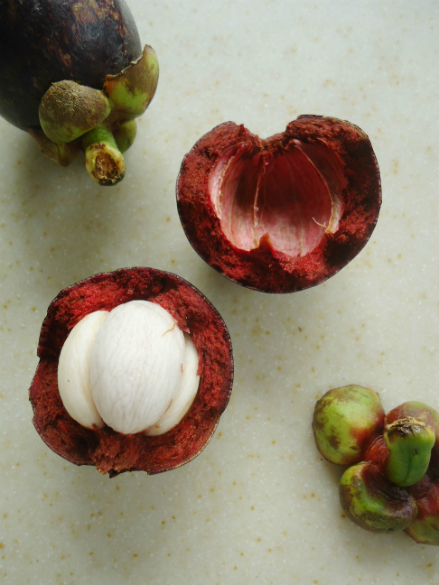 This observation was actually one of the reasons why I wanted to share our bread with him that day. It was a blessing to see a Christ-like heart out on the street. Also, he was wearing a shirt with these words printed on the back: "Mahal tayo ni Hesus." Or in English: "Jesus loves us." — So cool!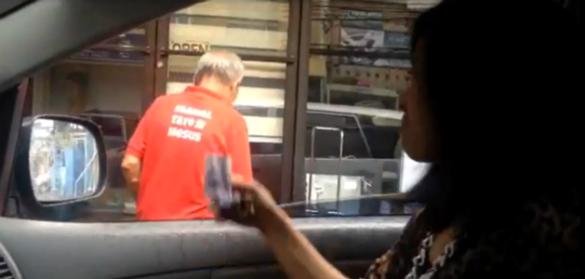 The elderly man reminded me of a song I've been listening to recently. It's called "Heart Like You" by Love and the Outcome. I hope that this tune will be an encouragement to you too. :)
"Finally, brothers and sisters, whatever is true, whatever is noble, whatever is right, whatever is pure, whatever is lovely, whatever is admirable—if anything is excellent or praiseworthy—think about such things." [Philippians 4:8]
Encourage yourself one tune at a time. :)