Our family has this tradition where we celebrate birthdays in the middle of the night. But, when it comes to celebrating the birthdays of our two dogs, we usually do it over dinner. Two days ago, I sent a message to my siblings and invited them to join me after dinner to have a mini-bonfire and s'mores birthday party for Clue (our schnauzer) at the clubhouse. Originally, my two sisters and I wanted to start early so that we wouldn't sleep late, but since my older sister and I suddenly needed to work overtime, we had to postpone the party.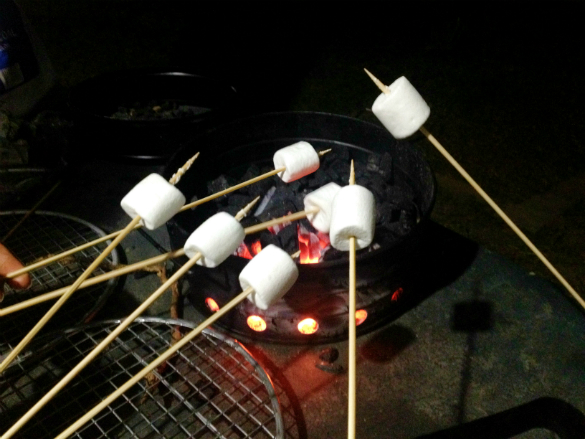 I got out of the office at 8 pm and rushed to the nearest grocery store to buy a portable and affordable grilling pot and charcoal. However, it was only until an hour later that I was able to buy the ingredients and materials I needed. Before leaving the grocery store, I sent a message to my siblings and informed that the mini-bonfire will push through and will start at 9:30 pm. I honestly didn't think that they would make it because we were already three hours late. But, some of them replied and confirmed that they would be joining me, so I hurried home.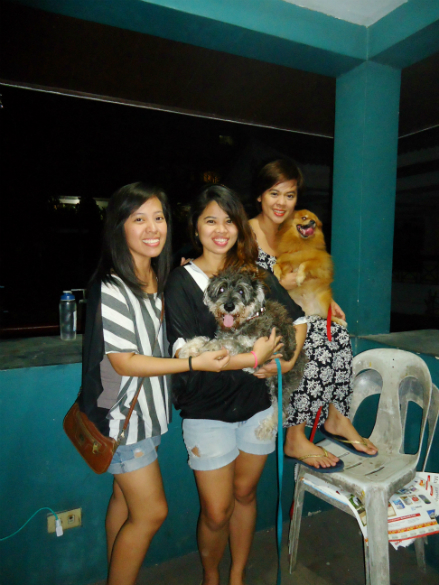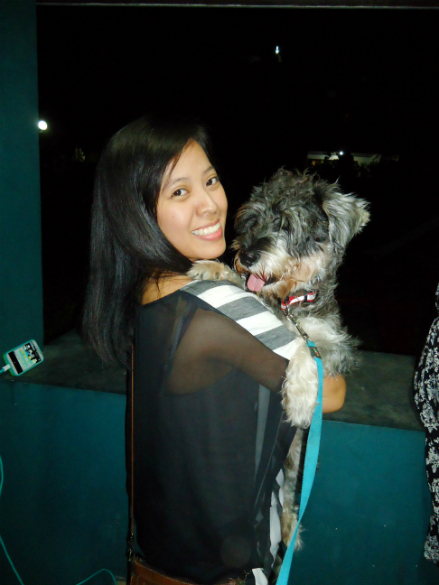 As soon as I got to our house, we prepared the ingredients and things we needed for our midnight "bonfire" party and we left a note ("Bonfire near the pool") on our front door for my dad and older brother who were still out for a meeting/work. We then went to the clubhouse and started our attempt to make fire. It wasn't as easy as we thought it would be. We tried to burn coals for an hour, but most of our methods didn't work. Haha. Thankfully, dad arrived and joined us in our next few attempts and after ten to fifteen minutes, more coals were burning.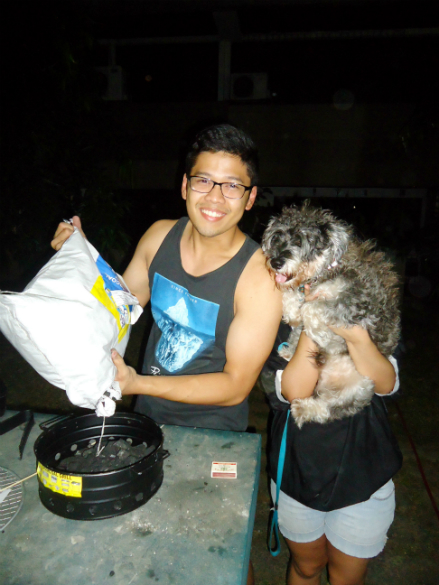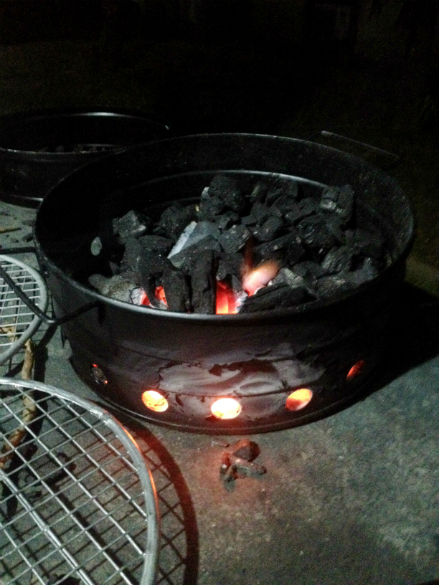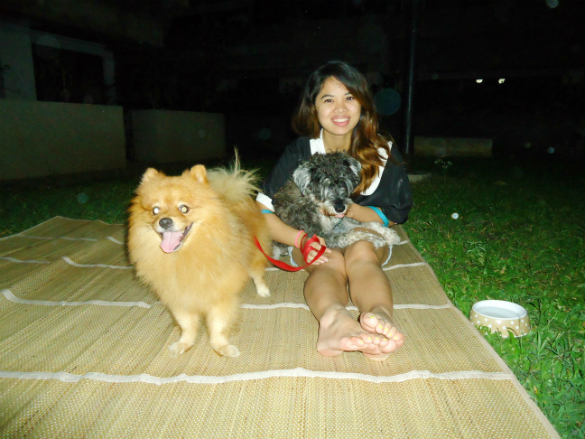 While some of my siblings continued to help dad with the fire, my older sister and I played with our two dogs, Copper and Clue, on the grass. Our fluffy dogs really enjoyed their night out with us and we had fun hanging out with the family too! We took turns fanning the burning coals, playing with the dogs, and stargazing while enjoying the cool breeze. When the burning coals were ready, we started arranging the graham crackers and chocolate chips on a plate and roasted our own marshmallows on the sticks. After a while, I heard my dad shout "Hey, kuya!" (referring to my older brother). I think it was already past 12 midnight at that time and my older brother just arrived from work. Woohoo! We were finally complete!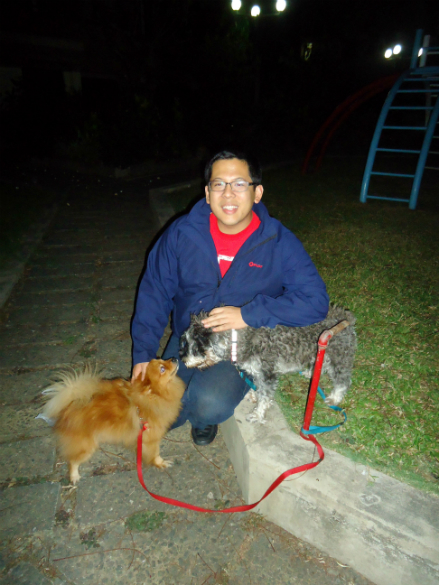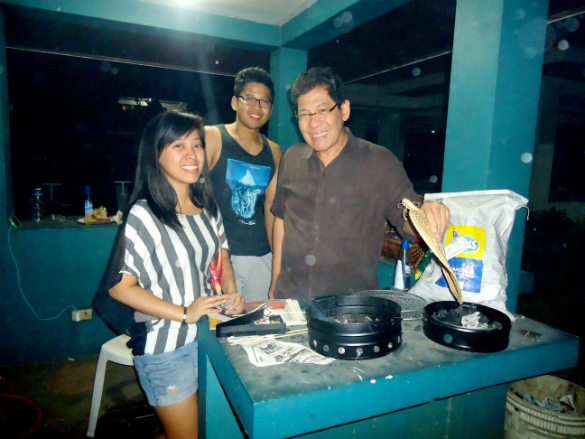 While my dad and younger brother were helping us with the fire, I remember them giving us a tip: "We have to start with one coal first. Once that coal is burning, that's when we add more coals beside it to help spread the heat." I've only tried to make fire with coals twice or thrice in my life. So, it was really interesting for me to try it again and learn from the experience with my family. The tip my dad and brother gave us reminded me of the similarity it has with developing the relationships we have in the family. Just like heating up the coals, we don't always have to start big, we don't always have to come up with extravagant plans or spend time together only when there are birthdays or special events. Sometimes, all it takes to maintain good relationships within the family is to heat up one coal at a time, to regularly do small things with and for the family.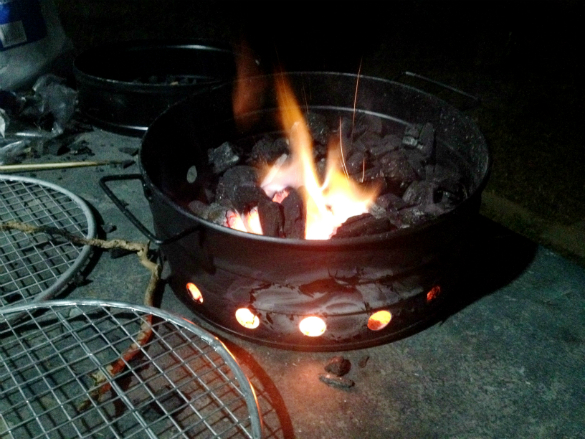 "Do nothing out of selfish ambition or vain conceit, but in humility consider others better than yourselves. Each of you should look not only to your own interests, but also to the interests of others." – Philippians 2:3-4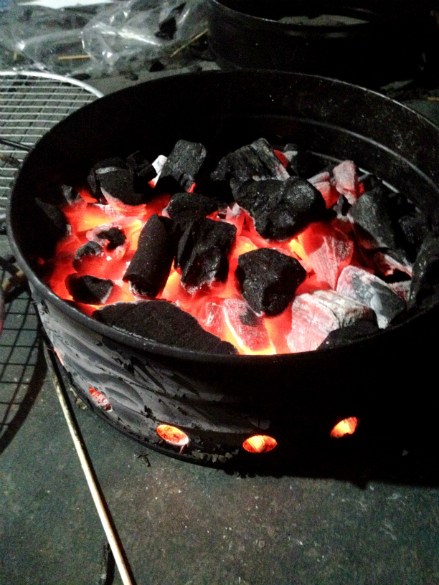 Doing small things like, sharing what's in our hearts after a long day at work or giving each other a hug or a pat on the back every now and then or planting more vegetables in the garden with your mom or discovering how to make origami schnauzers with your older brother or picking mangoes with the siblings while walking the dogs or sending encouraging words to each other via SMS or patiently listening to and sharing with the joy of your sister who can't get enough of her favorite band and music (HAHA. Thank you, dear family. You know I love you.), etc. Sometimes, the smallest things we do with and for the family make the biggest impact.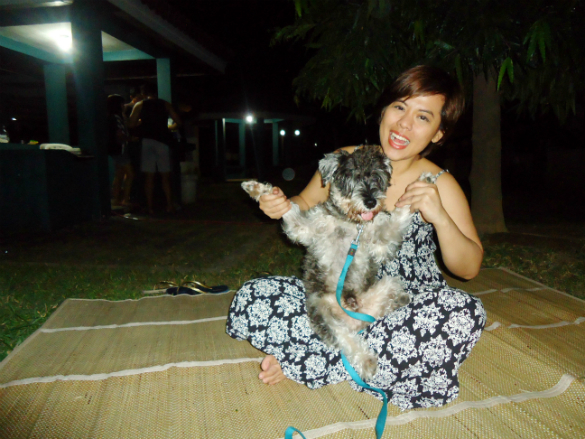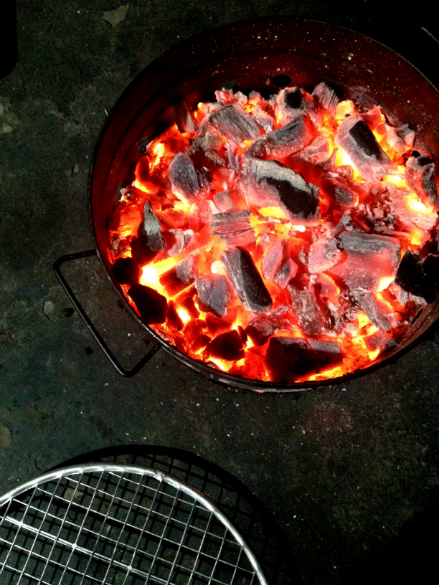 During Clue's birthday, I knew that my dad already had a previous commitment for dinner that night and that my older brother would be working late at the office, so I didn't really expect them to make it to our family's mini-bonfire party. However, it was encouraging to see God use certain delays that evening (e.g. when I experienced delays in the grocery store, when my older sister and I suddenly worked overtime, when we struggled with starting the fire) to allow our family to be complete at the party. If there weren't delays, we would have started and finished the bonfire party earlier, without the company of my older brother and our dad.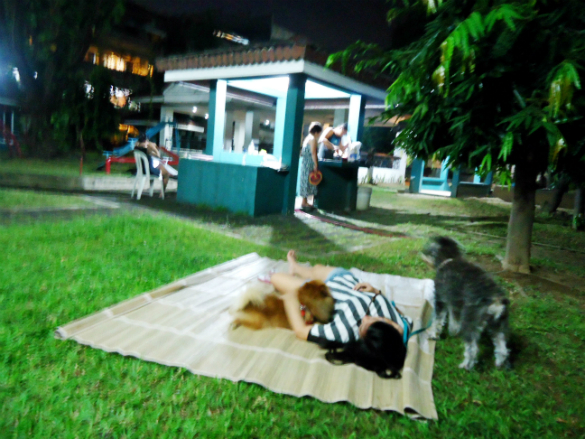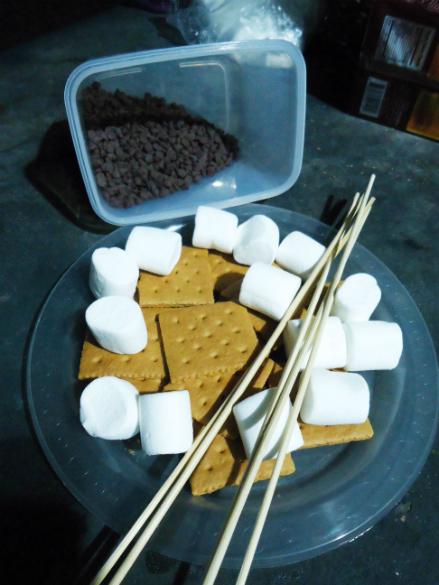 That mini-bonfire party was a reminder for me to always find joy and have hope in Him who loves families, who desires for families to stay together. Sometimes, it can be quite disheartening to feel hurt or witness unresolved issues within the family. Sometimes, there may also be delays in extending forgiveness, grace, and unconditional love towards each other. But, God is able to help us burn one coal at a time. He is able to encourage families to spend time together. And more importantly, He is able to change hearts and help families become more like Christ.
We ended up sleeping at 1:30 in the morning after the mini-bonfire, but the late night hangout with the family was definitely worth it. Here's to making some more memories with the family. Happy birthday, dear Clue!:)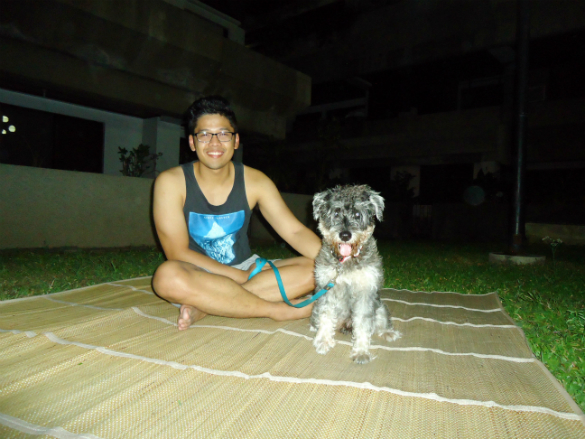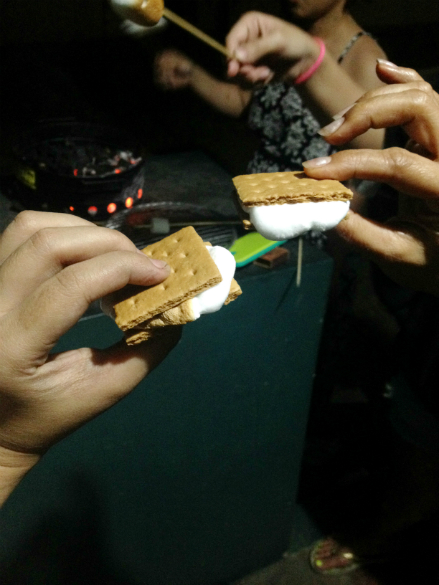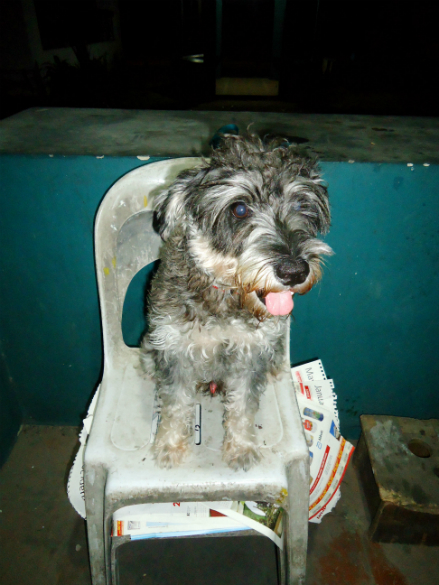 Encourage yourself one treat at a time.