"Sunset addict". This was the term that my colleagues used to describe me while I was sharing about my recent trip to Zambales. Oh, yes! Sunsets do have a special place in my heart. In fact, one of the major reasons why I wanted to go to the beach last weekend was because of the sunset view. For a change, I hoped to watch the sky's color change without any silhouettes of buildings. Thankfully, I did have the privilege of watching the sunsets two nights in a row while I was walking around barefoot on fine sand. Oh how I wish I could do it again this week.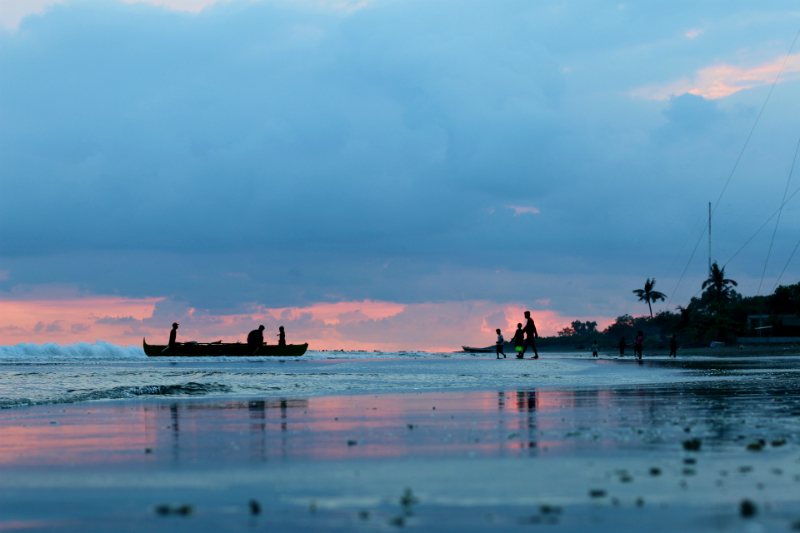 GLOOMY SUNSETS ARE BEAUTIFUL AFTER ALL
At around 5 in the afternoon, we were welcomed by rainshowers when we arrived in Zambales. The idea of capturing photographs of a lovely sunset seemed impossible at that time. The sky was white and gray, the rain kept on falling, and the strong winds continued to linger in the area. However, despite the gloomy situation, I still saw a hint of orange in the sky and that gave me hope. Haha. So, I positioned my phone on top of a ledge so I could document a time-lapse of the sunset.  Eventually, after 15-20 minutes, the rain stopped. Without any hesitation, I headed towards the beach and waited for the sun to set.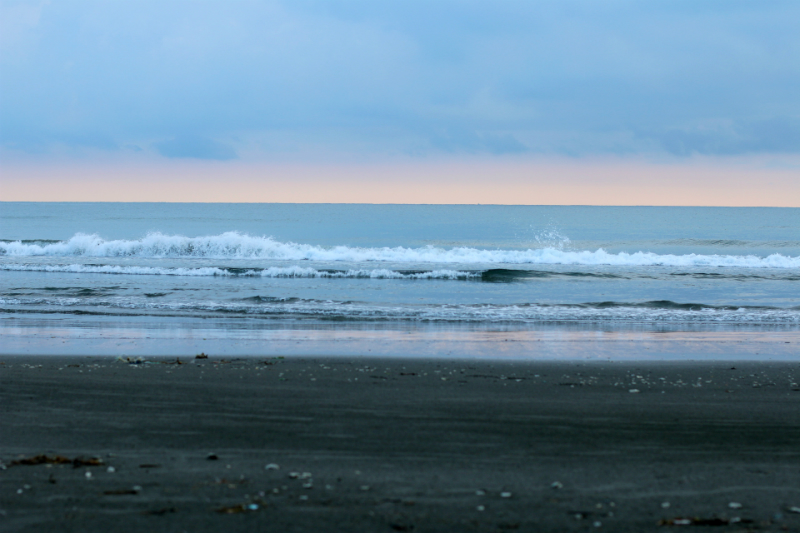 What happened in the next hour was just bliss. Because of the gloomy weather, the sunset that afternoon had cool tones. It played with cool shades of blue and pink. While the sun was setting, I made the most out of my stay at the beach by taking as much photographs as I can. What made the experience more interesting was that a random dog who was strolling around the beach decided to hangout near me. It was the perfect subject for the photographs I took! Also, there were some locals and a boat a few meters away from me which became awesome silhouettes in the photos.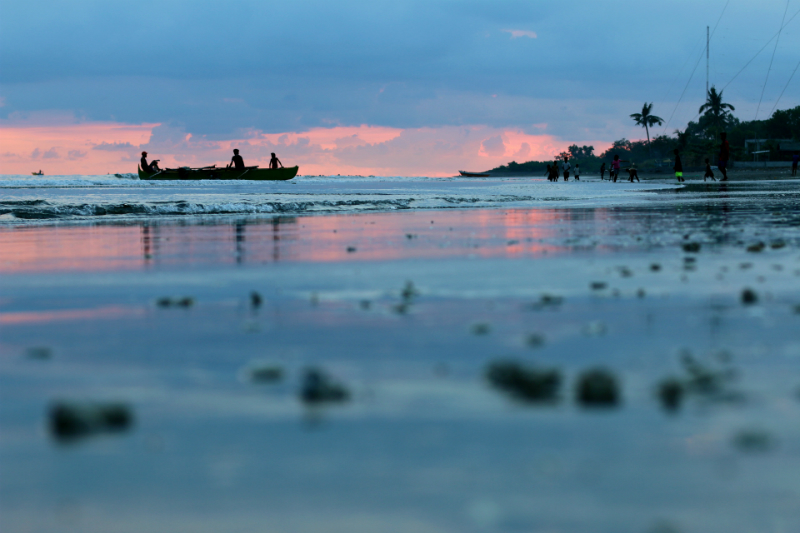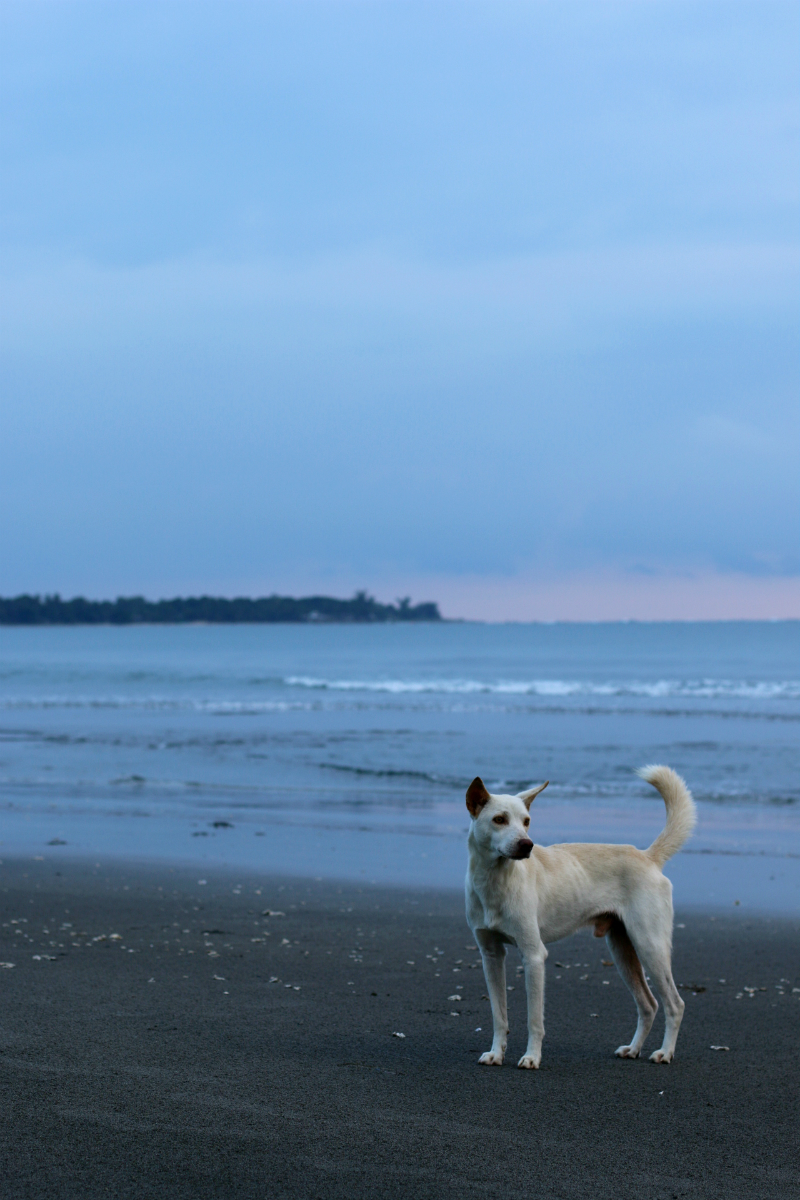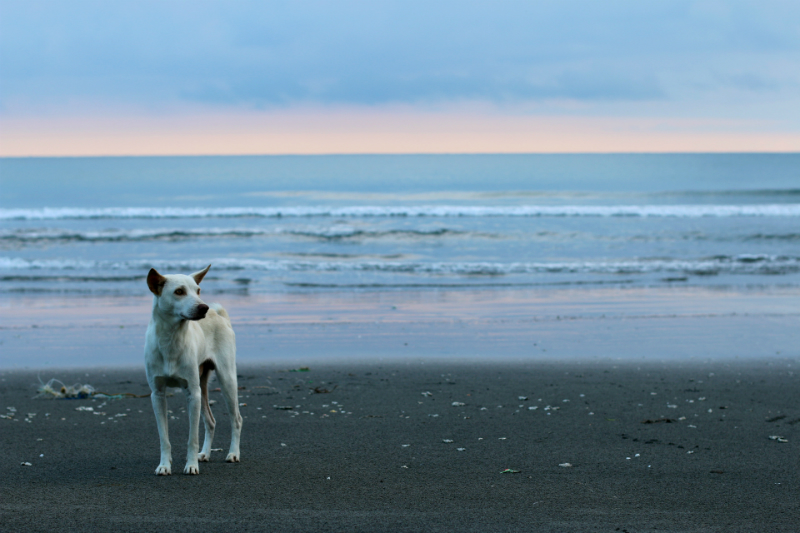 Aaaaahhh!! Everything about that night at the beach was just lovely. When it was already dark, I went back to the resort and stopped the time-lapse that I was recording. It was my first time to record a time-lapse of a sunset and I was very much pleased with the outcome. Although it only had two main colors (blue and pink), I loved how the video showed the movement of clouds through time. You can watch it here:
After watching the sunset on our first evening at the beach, you could just imagine how excited I was to have another photoshoot the next day!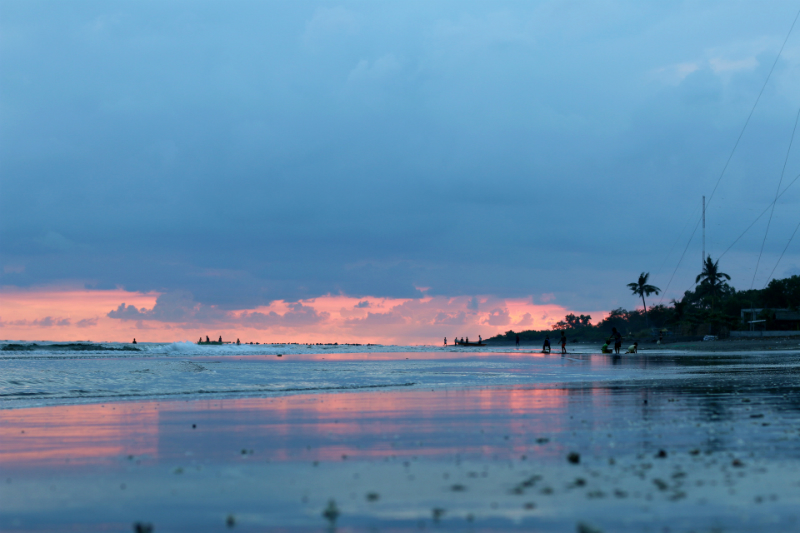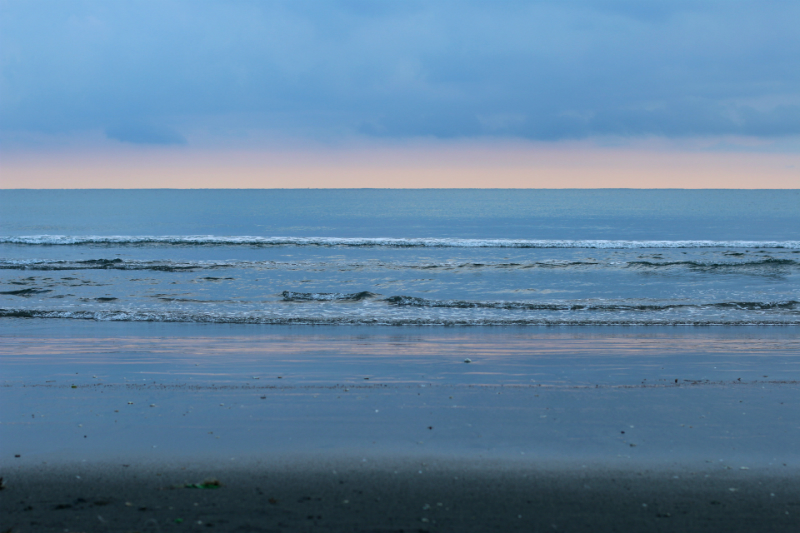 THE MULTI-COLORED SUNSET
On the second day of our Zambales trip, I knew that I had to prepare well for my sunset photoshoot because we were only staying in Zambales for three days and two nights. As the hours passed by, I noticed how perfect the weather was! Not even a hint of rain was seen or felt. It was just splendid. However, when it was around 3 in the afternoon, our parents and their friends spontaneously decided to visit a zoo in Zambales.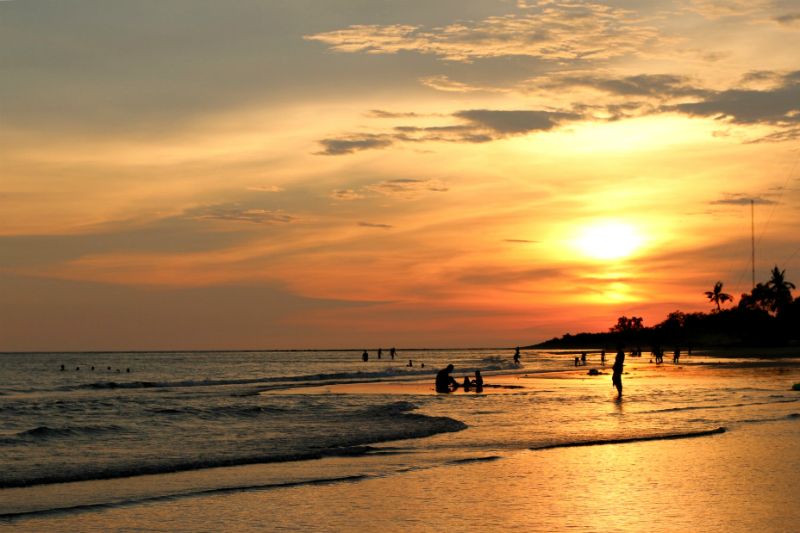 Although I liked the idea of going to the zoo, I was a bit hesitant because we might not make it back in time for the sunset. I was starting to worry about it when I was reminded of the sunset experience that I had the night before. Somehow, God encouraged my heart to be grateful for the first sunset instead and to enjoy our time with my family and friends at the zoo, whether or not we make it back in time.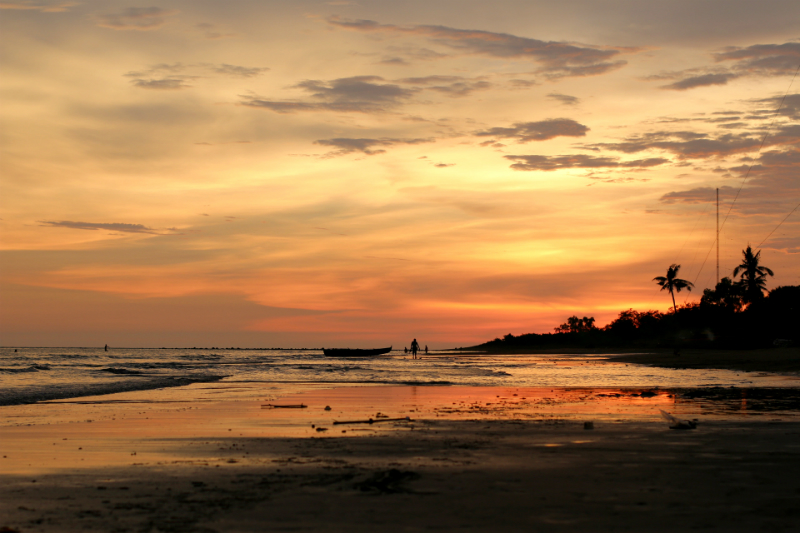 So, I told God that it would be okay with me even if He doesn't allow me to see and capture the sunset that afternoon. By God's grace, I enjoyed our trip to the zoo and was able to take photographs of unique and funny animals as well. It was also in the zoo where I saw cotton trees and cotton pods for the very first time. So amazing! After hours of going around the zoo, we headed back to the resort and arrived at around 5:30 pm. Can you believe it? Just in time for the sunset at 6:30 pm! Woohoo! What a bonus!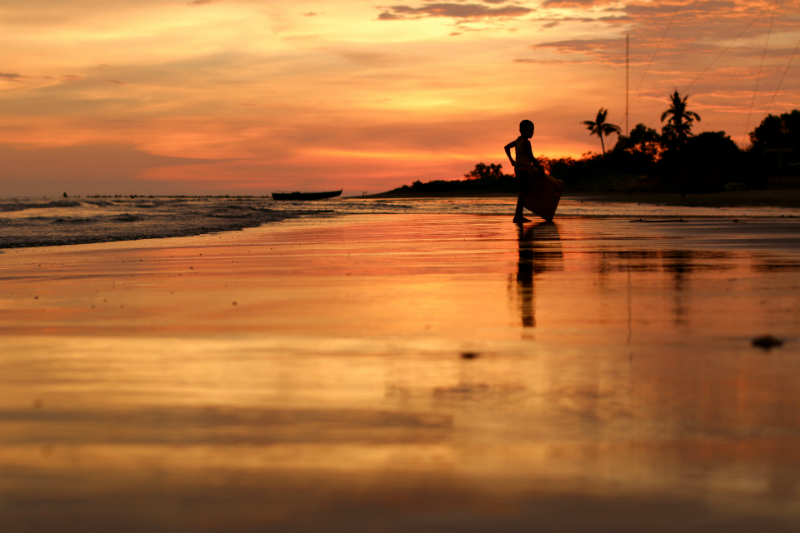 I had a good feeling about the sunset that night because there still wasn't any hint of rain. So, again, I positioned my phone on a ledge to document the sunset and then, I headed towards the beach to watch and take photos of the sunset.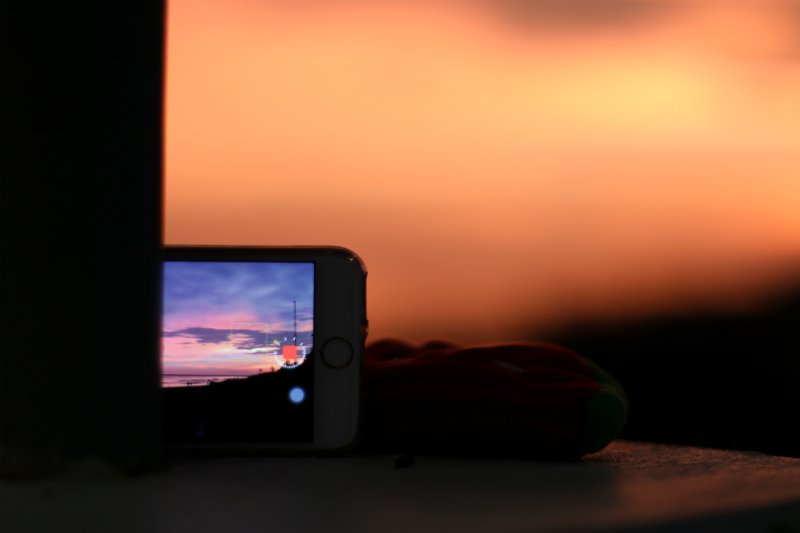 I stayed at the beach from 6 pm to 7:15 pm and I will never forget what happened during that time. For one and a half hours, I think I saw 10 kinds of "filters" in the sky. The sunset that evening was CRAZY! The sky displayed numerous hues and colors that played around white, gray, yellow, orange, pink, red, blue, and purple. I remember saying "Oh, man!" and "Wow!" after almost every shot that I took. I was only expecting the usual orange sunset, but God exceeded my expectations and even my imagination! I didn't mind walking alone on the beach with my camera. It was just a special moment for me. It also reminded me of Ephesians 3:20.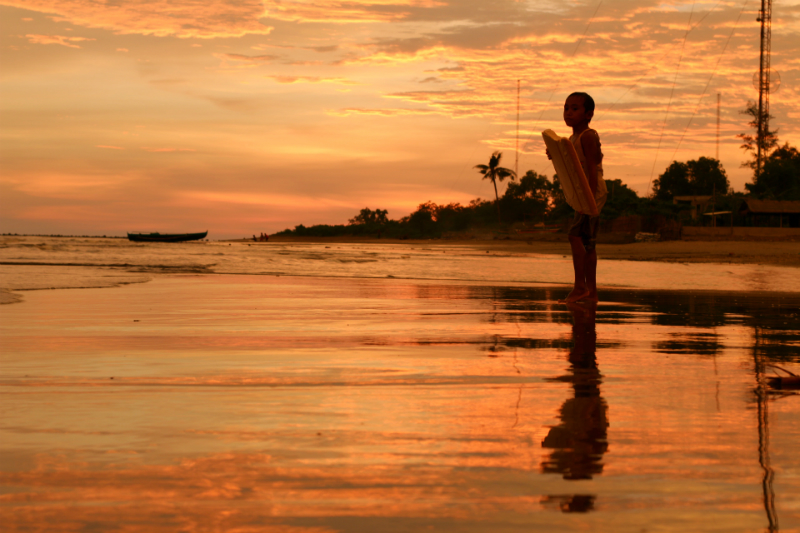 MORE THAN YOU CAN IMAGINE
While I was standing on the sand and marveling at the beauty of God's masterpiece, I remembered what happened earlier that day. What if I made such a big fuss about going to the zoo and possibly missing the sunset? Then, I wouldn't have been able to sincerely enjoy looking at the animals and bonding with my family and our friends. I guess, in a way, God used the multi-colored sunset that evening to wake me up and remind me that He is BIGGER than any concern, issue, doubt, or fear that I have in life. I didn't even imagine seeing more than 2 colors in the sunset that night, but God went all out and gave me the privilege of documenting a time-lapse of one of the most beautiful sunset experiences I've had in my life.
A flurry of questions entered my mind as I walked back to the resort. I felt God ask me the ff.: "Nicole, do you still believe in the worries, lies, and doubts in your mind? Don't you know that I AM WHO I AM? That I am able? That I make things new? That the skies obey Me when I tell them to change colors? That I am more than able to provide for your needs? That I know the deepest and hidden desires of your heart? That I made you and have a special purpose for you? That I love you more… more than you can ever imagine?"
And just like that, my heart melted again. How can I not get addicted to sunsets when they constantly remind me of God's greatness, goodness, and grace? Ahh yes, here's to a million more sunsets with You, Lord.
Oh, and by the way… The minute I got back to the resort, it started to drizzle. :)