I find it ironic that I took up Entrepreneurship back in college because generally speaking, I was and still am not a risk-taker. I'm the type of person who always orders the same Java Chip Frappuccino at Starbucks since I first tasted it eight years ago. I don't go out on the streets and eagerly persuade people to buy products from me nor do I naturally confront people whenever I have concerns. I guess it has something to do with my personality as an introvert. So, when random, crazy, and risky ideas pop in my mind, it's very hard for me to ignore them.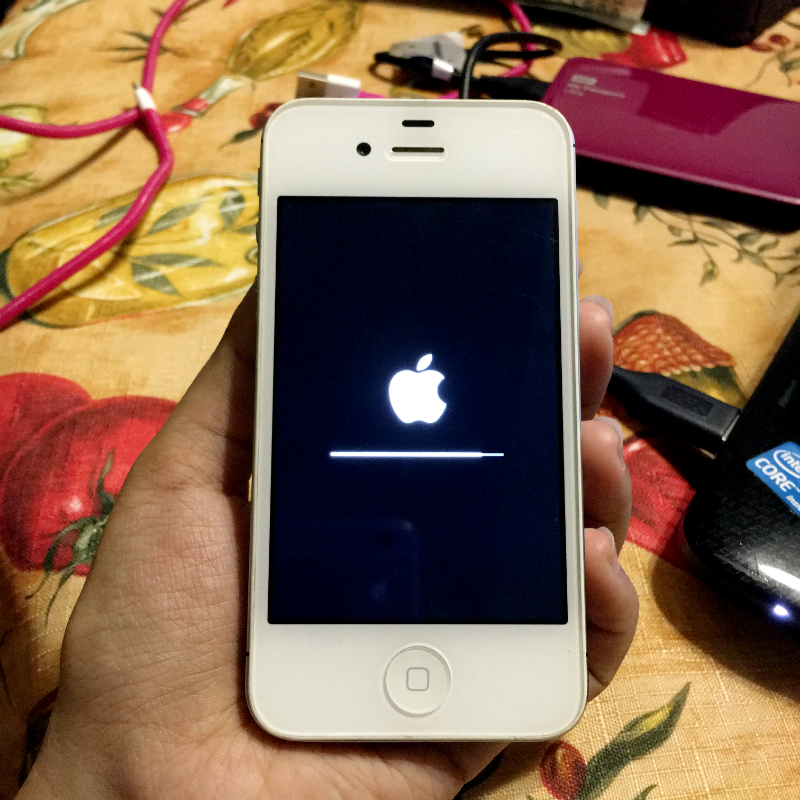 A few nights ago, while I was driving home, I felt a strong nudge on my heart to give away the phone that I no longer use because I recently upgraded to a new one. Selling the old phone wasn't an option for me when I thought about it that night, even if it would have been very practical and helpful. Somehow, it was crystal clear that God wanted me to give it to someone who needs a phone soon.
I couldn't stop thinking about it even after I arrived at home. So, I prayed about it and I was led to post a status online that same night about the phone giveaway. I gave my Facebook friends two nights to leave a comment if they needed a phone or if they knew someone who did. I also mentioned that I would be randomly picking a name to announce the winner. Honestly, I expected a few comments that had "Me!" or "Yes! I need one!" on my status. But, after two days, most of the 28 friends who left comments shared heartfelt stories about their desire to bless their family members, friends, and even strangers. Somehow, I got to know their hearts even more through what they shared online. It was encouraging.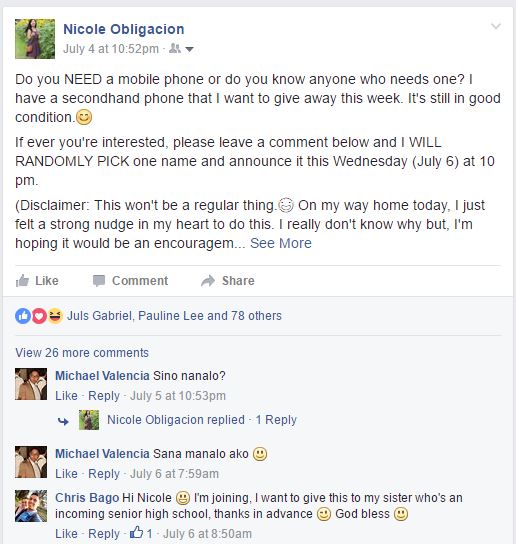 After the reading comments, I wanted to give each one of them a secondhand phone. But, for obvious reasons, I couldn't. And so, I lifted them up in prayer instead because I knew that God was and is more than able to provide for their needs. The night before I announced the winner, I received a lot of comments from different people on how I should pick the winner for that phone. Some gave their votes for specific people who left comments, while others expressed their disappointment towards those who left "less meaningful" comments. However, God reminded me of the idea that He placed in my mind that night while I was driving home. He specifically impressed on my heart to RANDOMLY pick a winner for that phone. So, even if I wanted to give the phone to a certain person, I decided to draw lots the day after.
When the time came for me to announce the winner, I recorded a live video on Facebook to encourage the viewers and to show them the process of selecting the new owner of my pre-loved phone. Doing a live video is a nightmare for an introvert. Okay, maybe the other introverts wouldn't mind it. But, it wasn't natural for me. Hahaha. However, it was one of the most humbling experiences that I had this year because it was an opportunity for me to share God and His grace and provision to random viewers online. Sometimes, I'm learning that you just have to step out of your comfort zone, step out in faith, and believe that God is able to use ordinary people like you and me to be a blessing and to share Jesus to those around us.
Congratulations, Ode! You won the phone. :) Woohoo!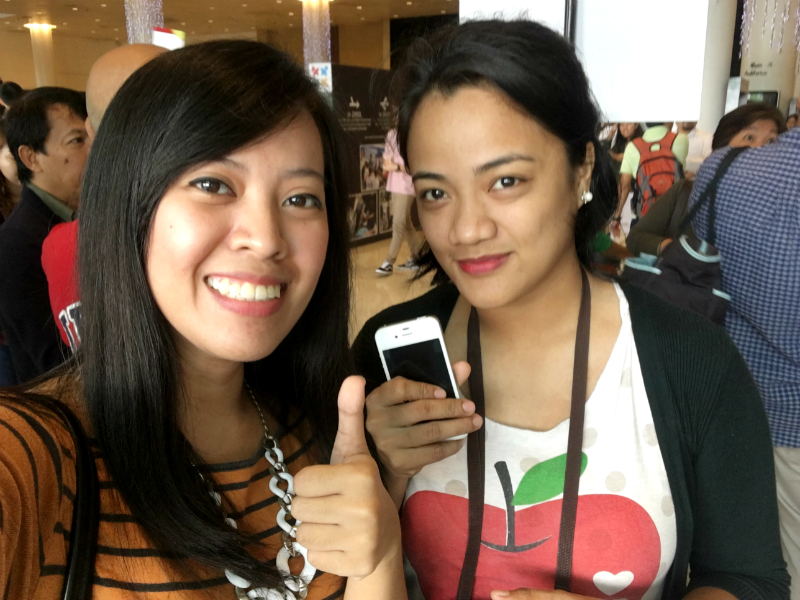 The day after I chose the winner, I still kept thinking about those that left comments on my status. In particular, I had one friend (RJ) in mind who left a comment that deeply touched my heart. Because of this, even though I didn't plan on giving away another secondhand phone that I had, God encouraged me to do so this week. I remembered that I still had a Nokia C7 (in good condition) inside my drawer. That phone has been inside my drawer for over a year now and immediately, I thought that it would be better if someone else will use it from now on. I sent a personal message to RJ on Facebook and shared to him about what God encouraged me to do.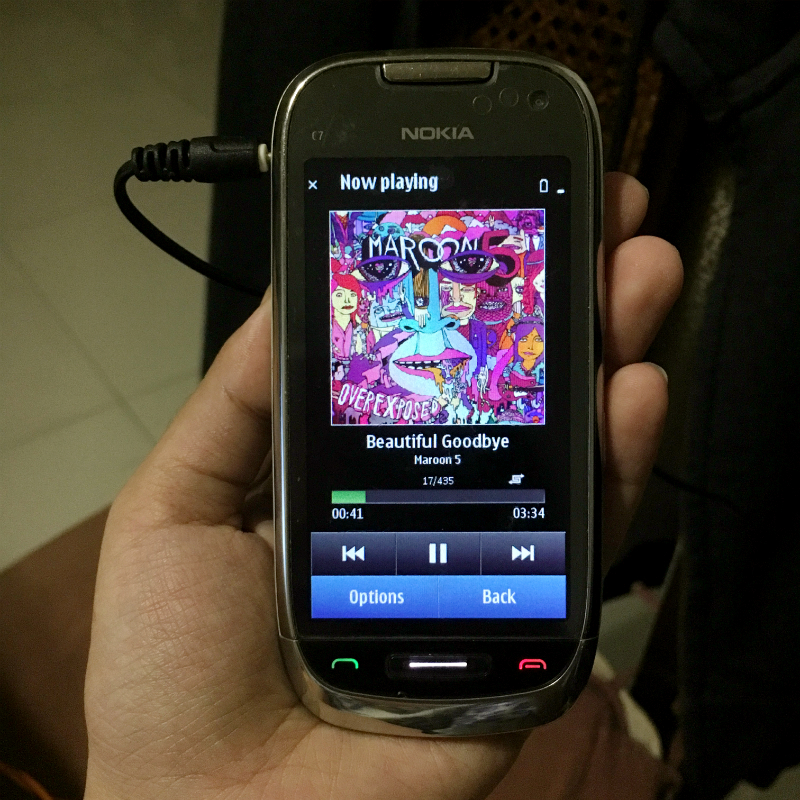 Today, I met up with the two friends that were chosen for the phone. Before I gave them the phones, we talked about God's grace and how He is able to meet our needs. It was such a refreshing time to catch up with them and be encouraged by this experience. My friend, Ode, shared that this experience is helping her draw closer to the Lord. While, RJ shared that his friend (who was a student missionary) has been praying for a phone recently, so this secondhand phone would really help him a lot! He also shared that recently, he has been encouraging his friend to fully depend on the Lord's provision. So, this experience was very timely.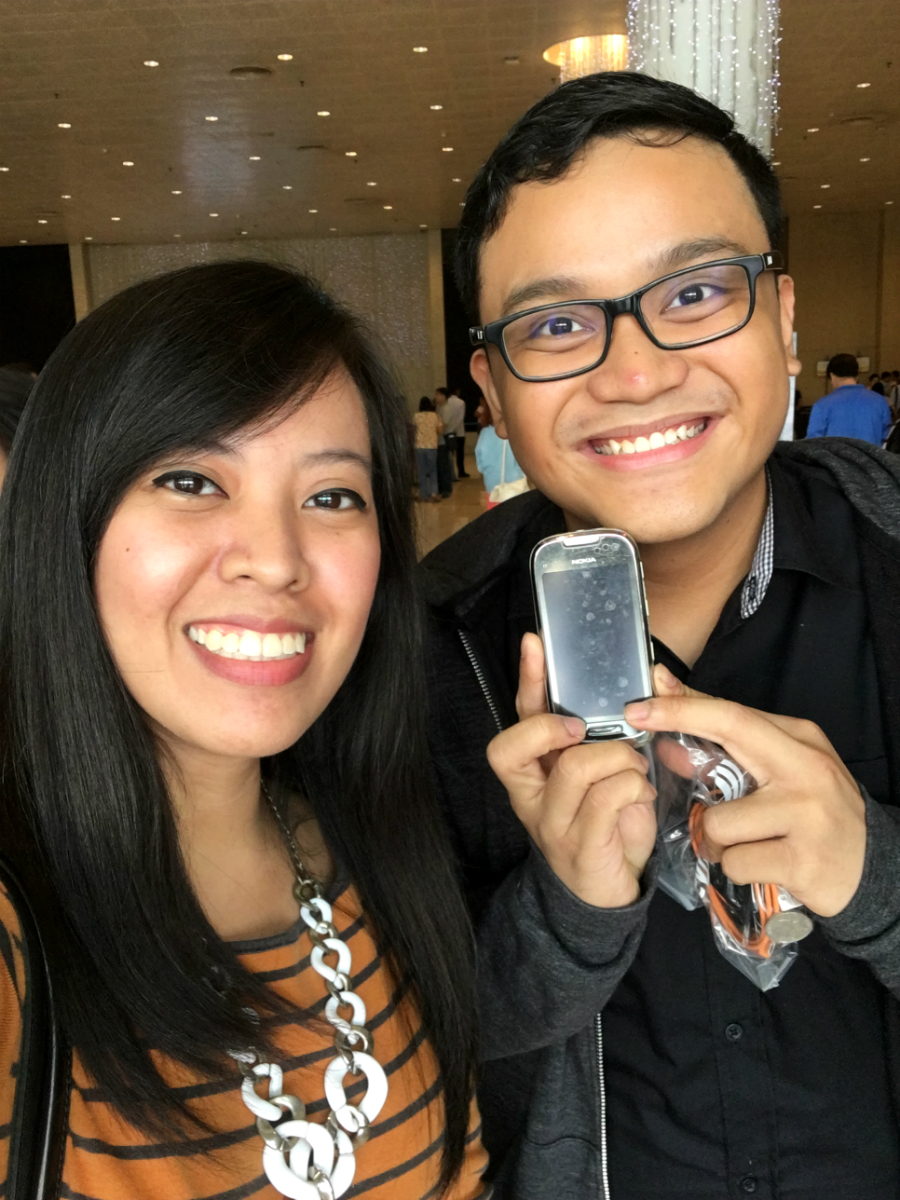 After we parted ways, my heart felt like it was going to burst because of the overflowing joy and peace in me. By God's grace, He allowed me to have the privilege of sharing His blessings and being an encouragement to my friends this week. But, more than that, God reminded me of His unfailing love and grace for you and me. These are just material things that would soon fade away. But, many years ago, God showed us His grace by sending His son, Jesus, to die on the cross and to rise again just so we could spend eternity with Him in Heaven. We didn't need to leave comments on God's Facebook status. We didn't have to explain our past, present struggles, and stories to Him. We didn't even have to pay for the penalty of our wrongdoings. Even before we were born, He already chose to love, forgive, and give us  (sinners) His grace through Jesus! We just need to humble ourselves before Him, acknowledge our sinful ways, and receive Jesus as our personal Lord and Savior.
"For it is by grace you have been saved, through faith—and this is not from yourselves, it is the gift of God— not by works, so that no one can boast." –Ephesians 2:8-9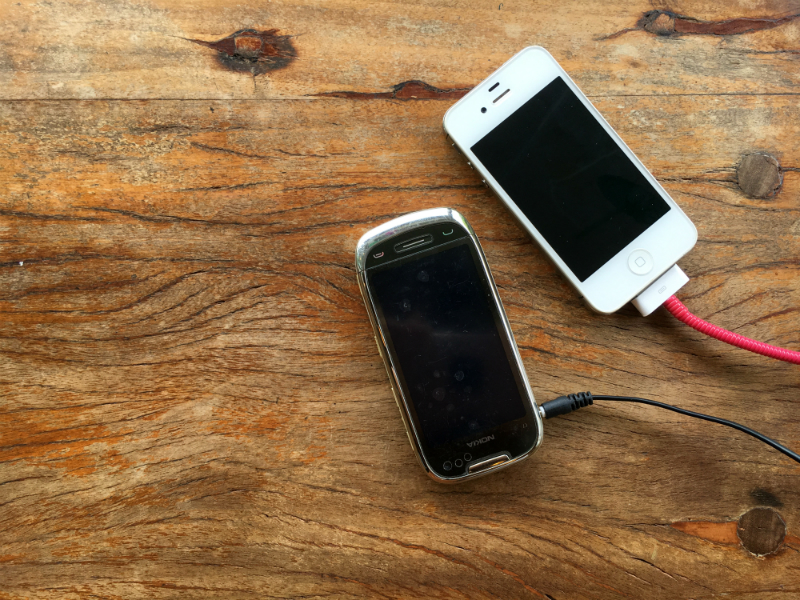 In the live video that I recorded on Facebook, I mentioned that God knows our hearts more than we do. It's true. I may not know you personally or what your heart is going through right now. But, I want to encourage you as well to take some time today to get to know your Maker, our Father who loves us deeply. Did you know that you are dearly loved by Him? I hope you do.
Have a grace-filled week ahead! Keep on sharing His grace to others!