I love how God randomly reveals Himself to us through nature. Nowadays, I rarely get to see sunsets, but when I do, my heart melts because I am reminded of God's beauty and greatness. Also, whenever I witness seeds grow into fruit-bearing trees, I am amazed because only He can do such a wonderful thing. It really is a delight to experience God through these simple things. Just recently, He gave me another opportunity to get to know Him more while I was experimenting with one of His fruity creations: ORANGES!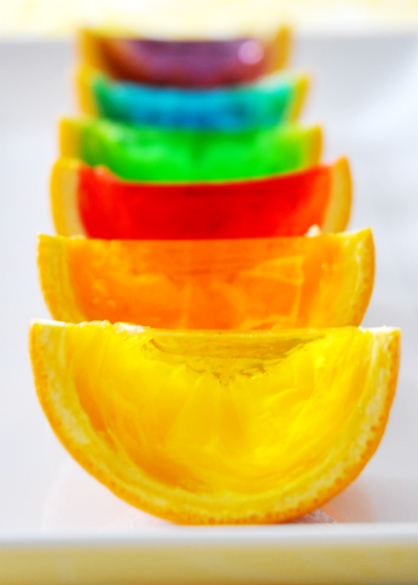 A few months ago, I saw random people making Jell-O orange wedges in the internet and I fell in love with the idea. What a simple, delicious, and delightful treat! And so, I bought oranges and packs of Jell-O.
Making the JELL-O Wedges/Smiles involves the following steps:
SLICE THE ORANGES IN HALVES.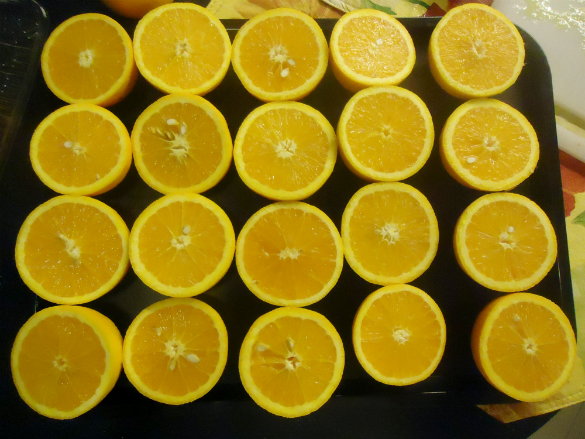 GENTLY SCOOP OUT THE FRUIT. (You may also use the fruit as a dressing for your salad or as an ingredient in your juices/shakes, etc.)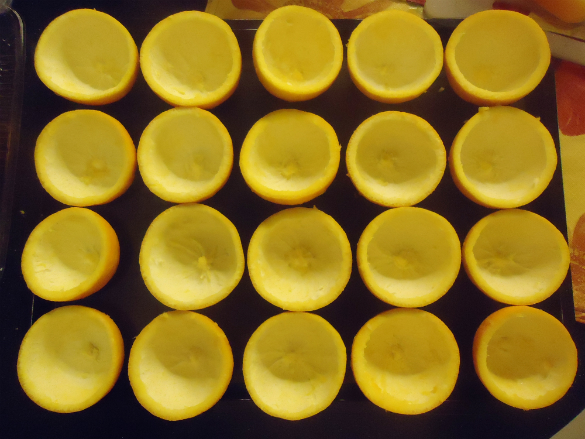 DISSOLVE THE JELL-O POWDER IN HOT AND COLD WATER.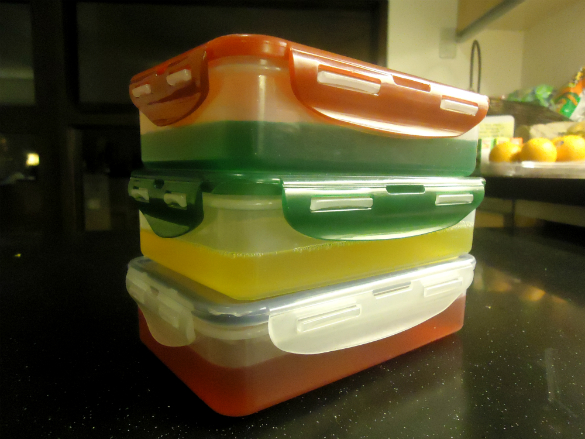 POUR INTO THE ORANGE MOLD.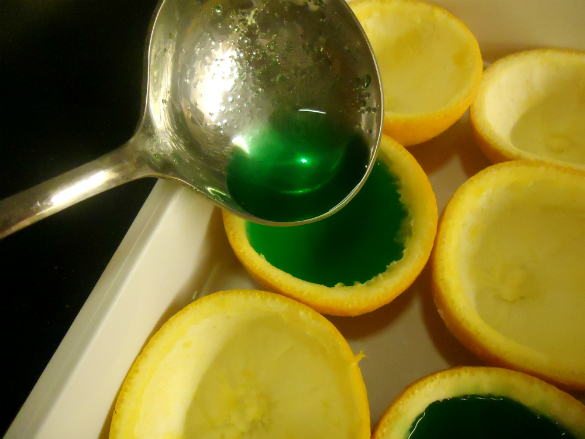 CHILL IN THE REFRIGERATOR FOR 4 HOURS OR MORE.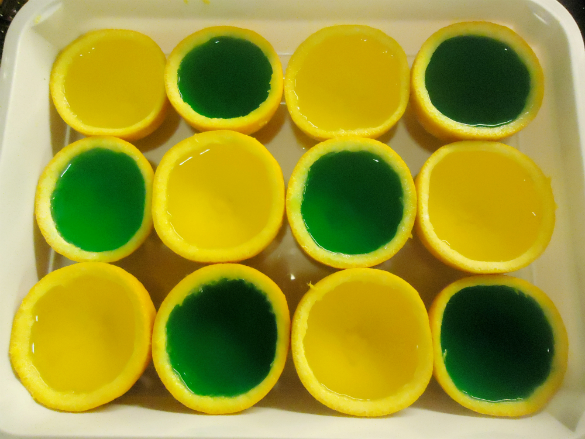 SLICE INTO WEDGES/SMILES.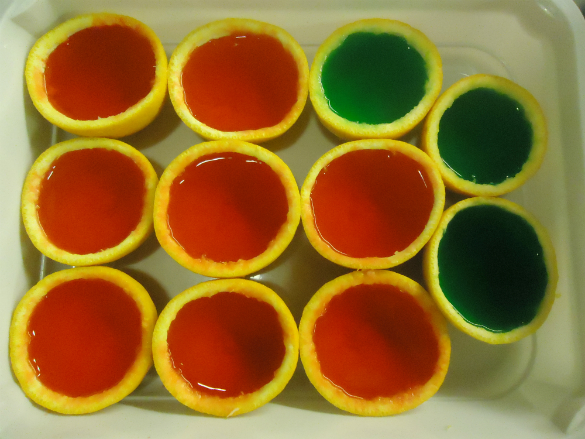 I really enjoyed preparing the Jell-O smiles because the steps were really simple. However, in the process of doing so, I unintentionally created holes in 3 of the orange molds that I had. While I was scooping the fruit out, the "inner orange peel" also came out, as seen in the photo below.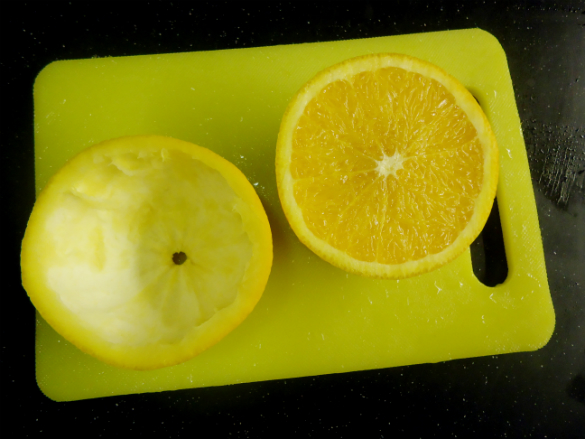 I tried to stuff crumpled foil in it and under it to prevent the Jell-O from pouring out. But, after preparing and chilling the molds, it still leaked and I ended up with half-filled Jell-O smiles.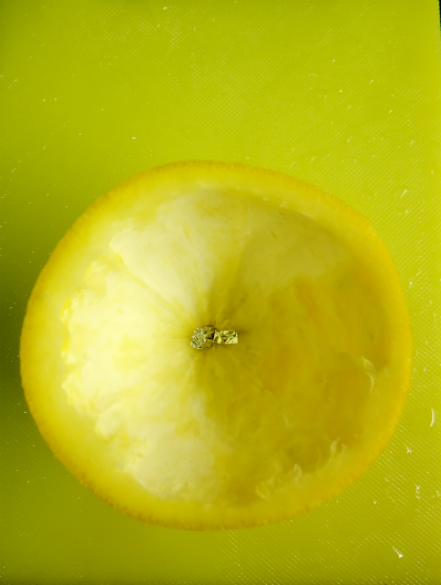 In the same way, God used this moment to remind me of the importance of surrendering every part of me and my life to Him. Because even a tiny hole in my life, a hint of sin, or anything that hinders me from knowing, loving, and obeying God will cause me to have a half-filled, mediocre life.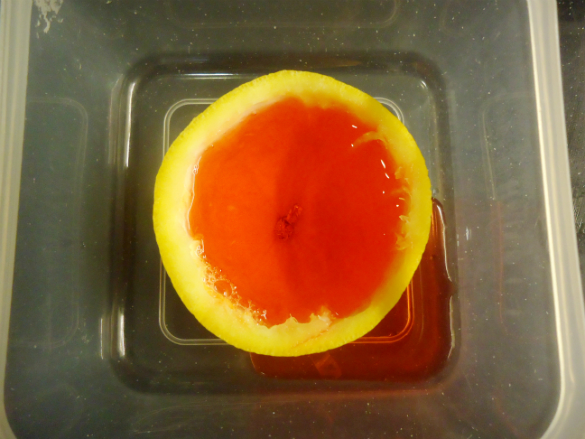 I praise God for His goodness because we have hope in Him always. It says in John 10:10 "The thief comes only to steal and kill and destroy; I [Jesus] came that they may have life, and have it abundantly."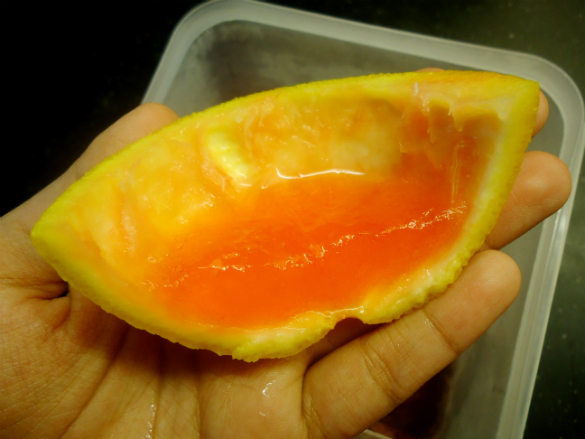 Our God, who created us, also desires that we live our lives with Him abundantly. And because of His grace, we can experience this fullness of life when we humble ourselves before Him and accept Jesus as our personal Lord and Savior.
I pray that we won't settle for a 'half-filled life', because God deserves the best! He deserves our best effort, time, resources, and praises. He deserves to be honored with hearts that are totally surrendered to Him and lives that are committed to Him. :)
I know that the same God who paints beautiful sunsets and makes fruit-bearing trees grow, can also wonderfully work in our hearts and lives for our good and for His glory! Indeed, nothing is impossible with Him.
Encourage yourself one treat at a time!