There is something amusing about growing sweet corn in the city, or at least, attempting to. Haha! It feels weird, challenging, and fulfilling at the same time. Since the summer of 2015, I have tried to grow corn in our container bed three times. The first time produced the best results, the second time became a bit of a struggle because of the stormy weather, and the most recent one was, well… a product of grace.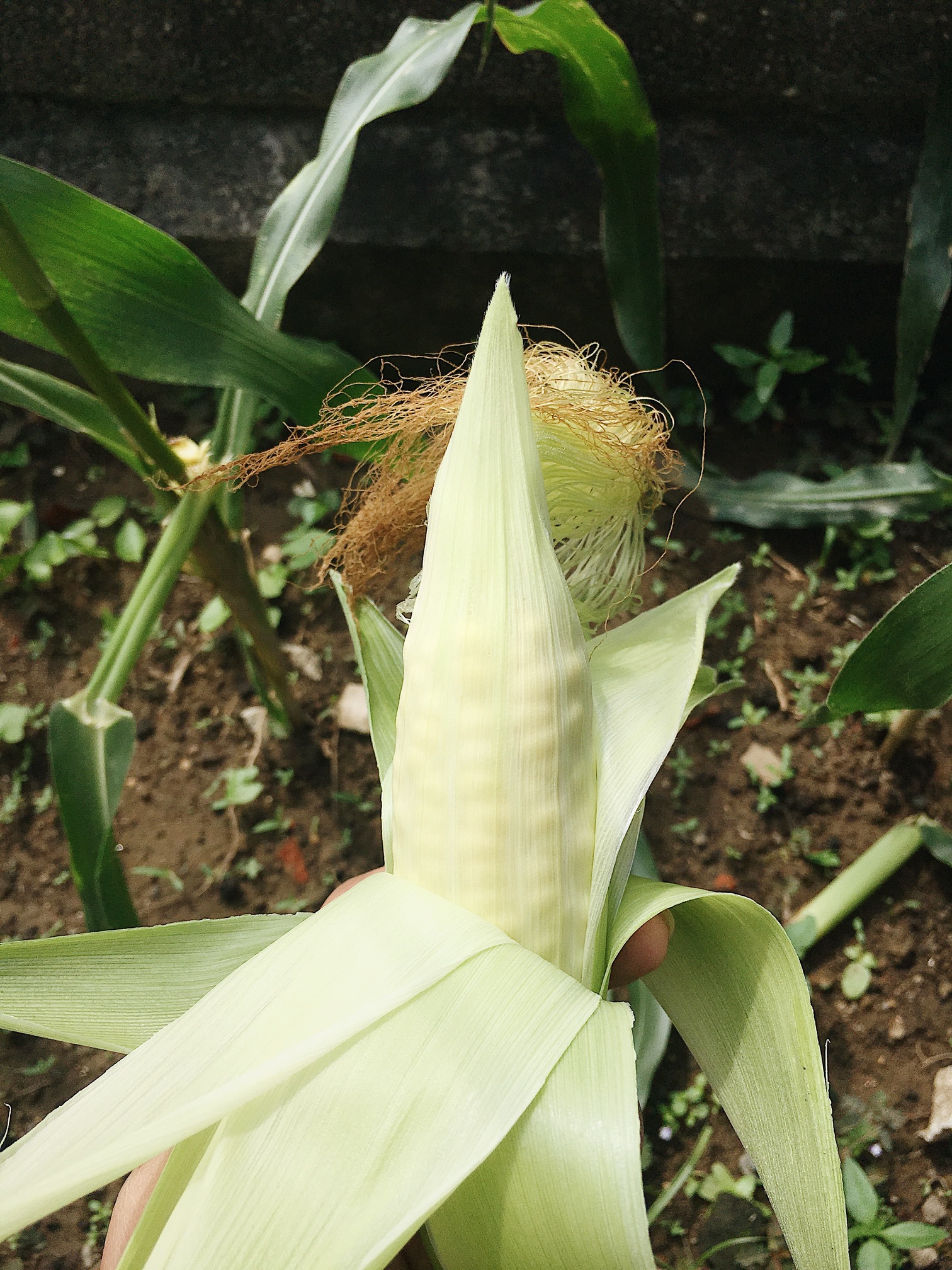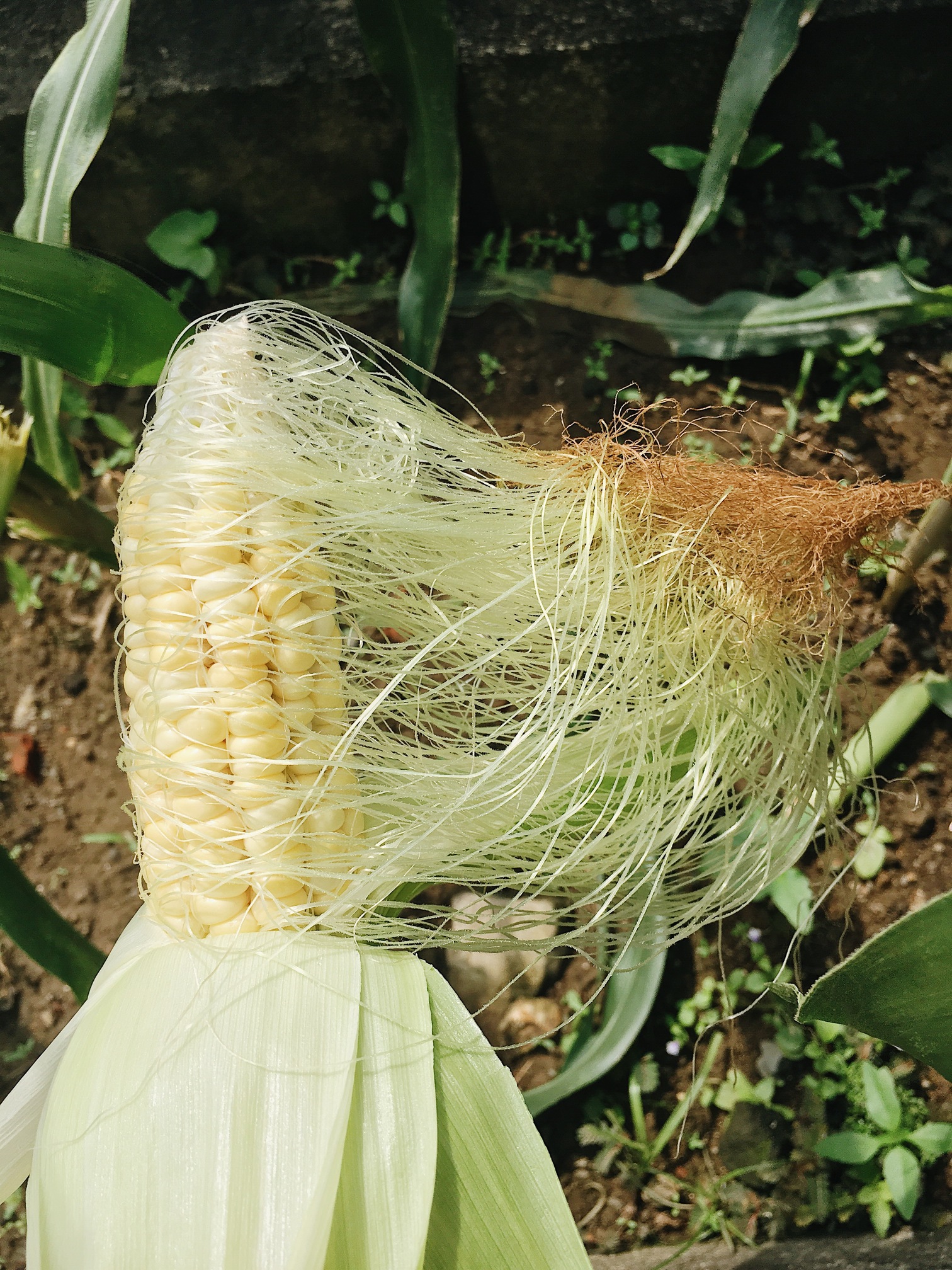 I say this because I was not intentional in giving the seedlings organic fertilizer during its first month. So, when I finally gave the plants fertilizer, they grew fast! They grew so fast that the pollens were produced before the ear of the corn. In a normal cycle, the ear of corn and its hair must appear first, so that when the pollens appear, the hair can be pollinated.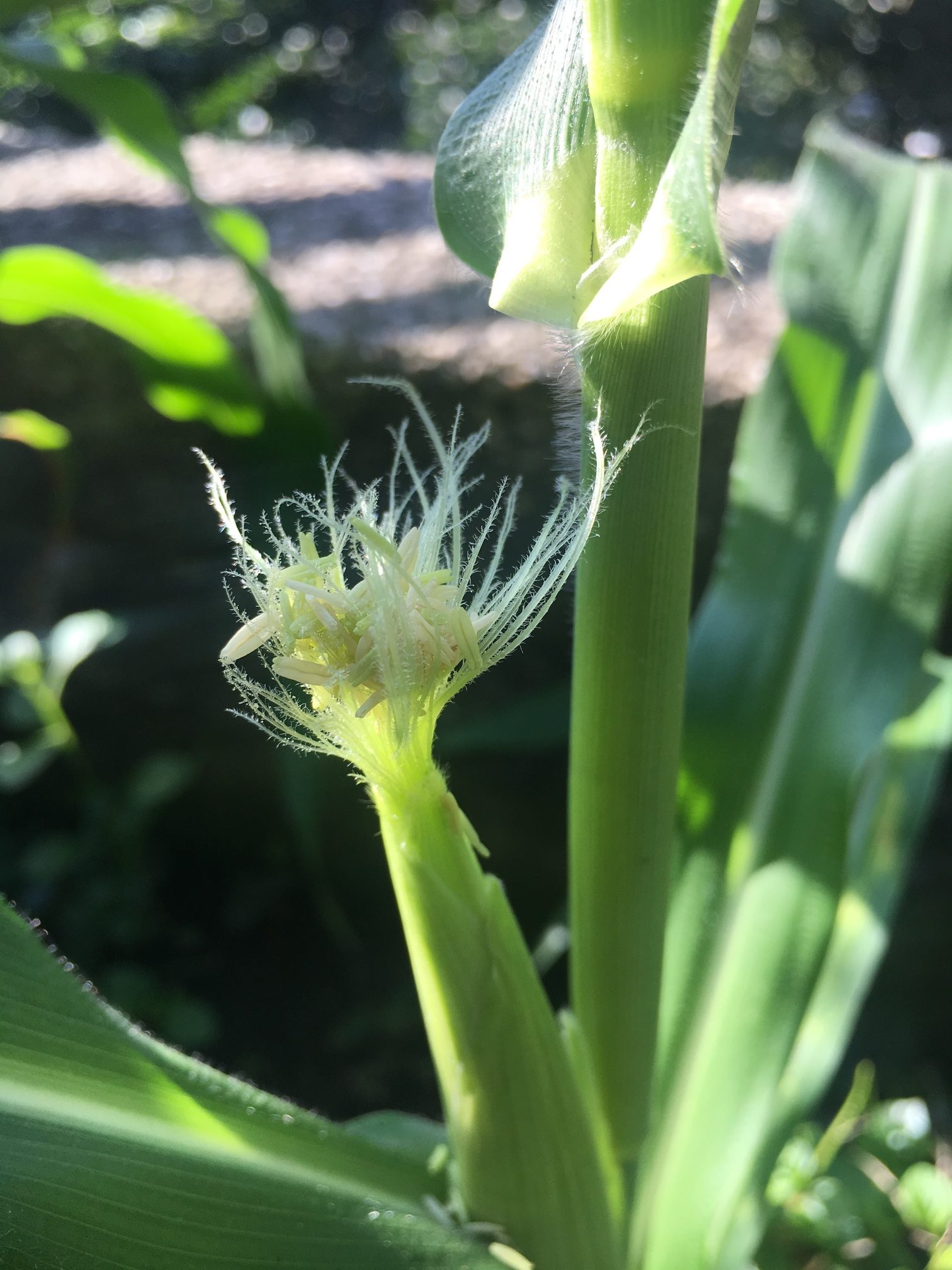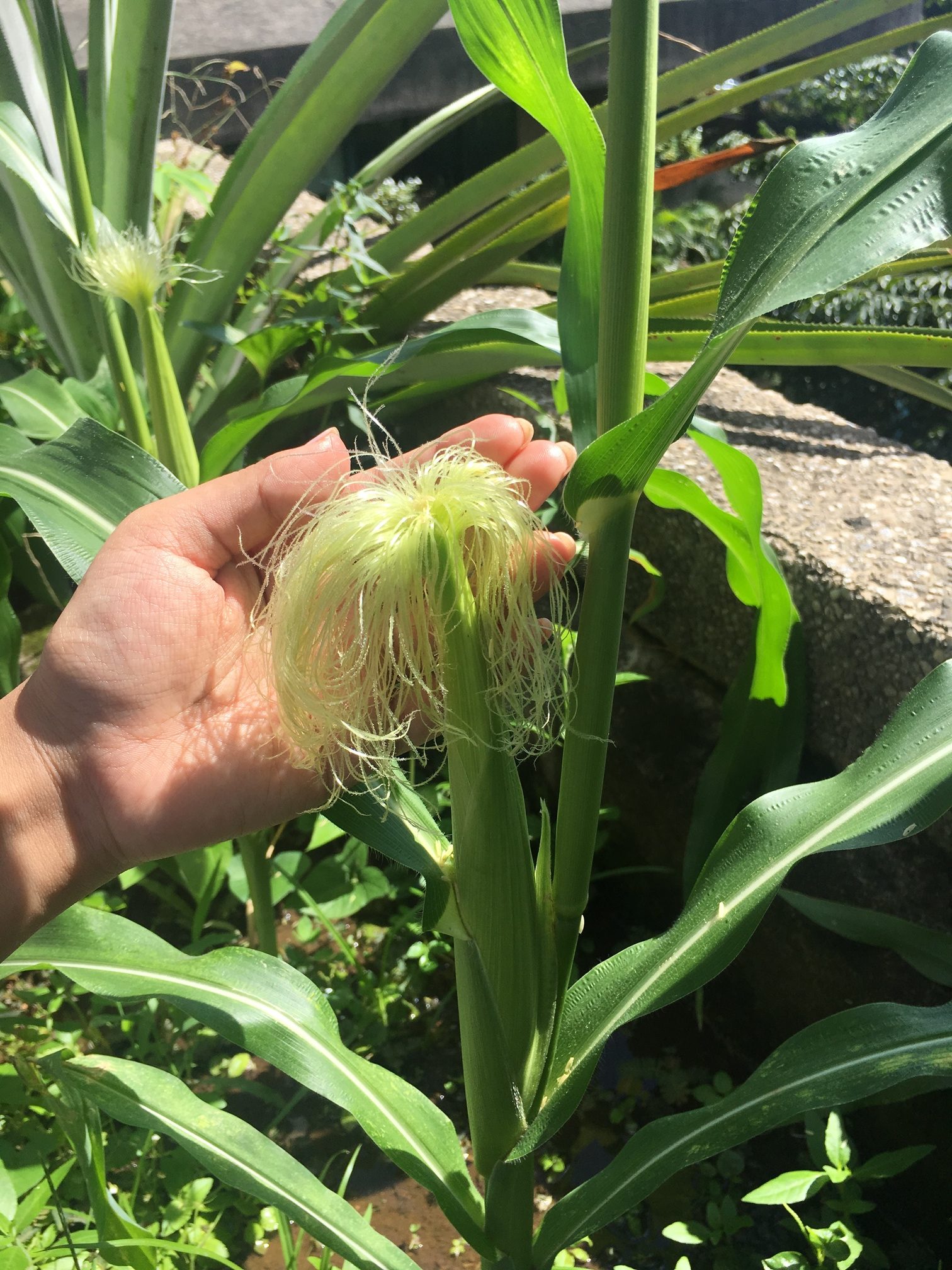 It was very unusual of me because most of the time, I give my best efforts whenever I grow my plants. Just a few days ago, honestly, I was expecting only 10 kernels on each ear of corn, but by God's grace, He allowed them to grow more. Whew! Although, the ears did not fully develop as you will notice in the photos below. This is obviously a consequence of my earlier actions.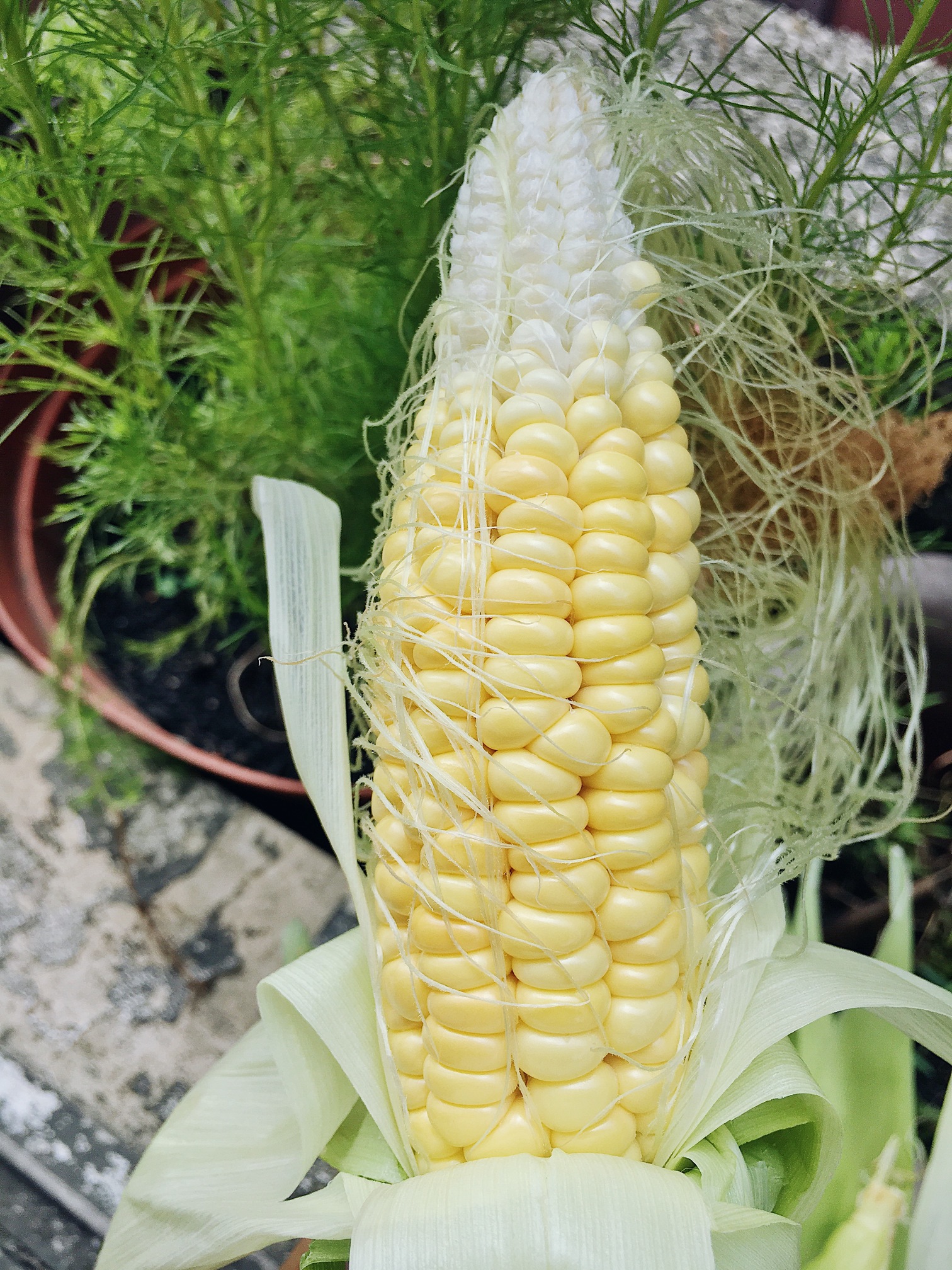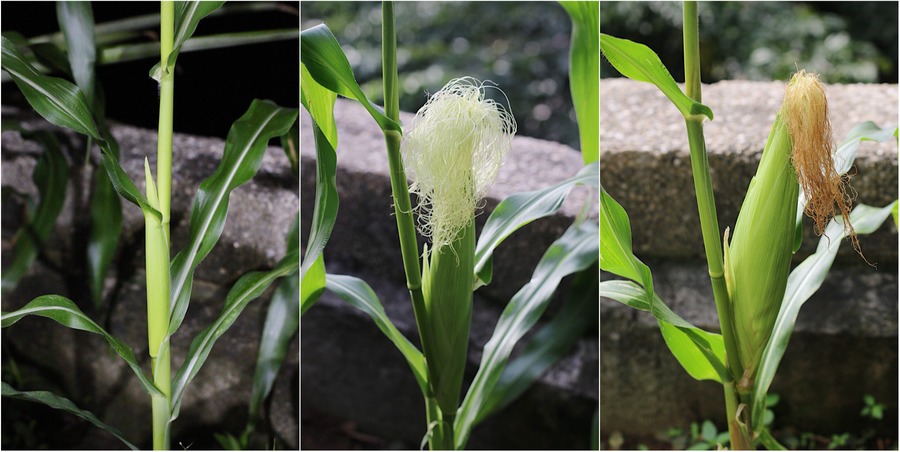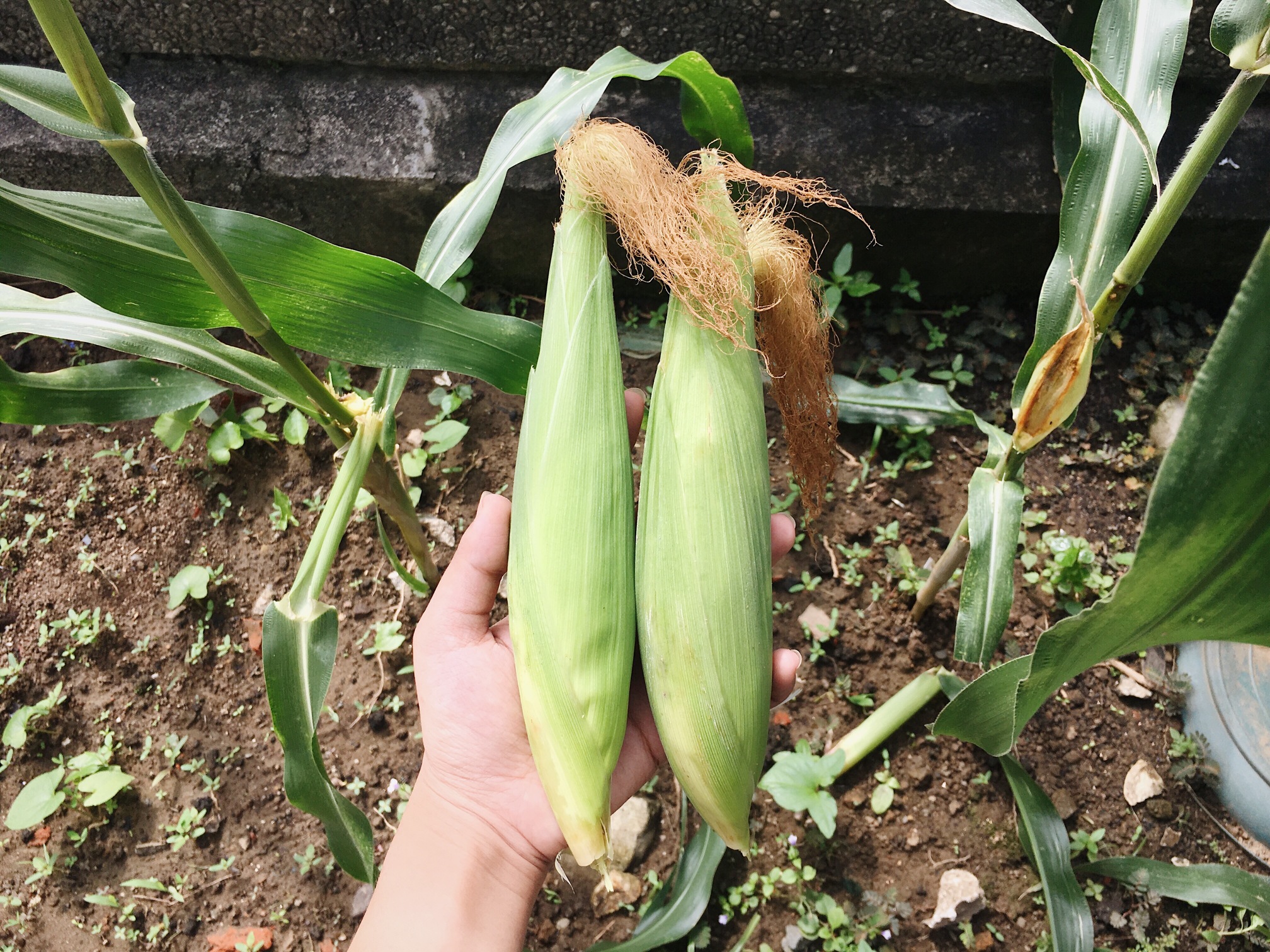 Thankfully, in the Philippines, it is still a good time to start new corn seedlings since the next few months would not be as rainy as the previous ones. With this, I'll be planting five more seeds this December and hopefully, by March 2018, plump ears of corn will be ready for harvest. Just so I can be accountable to you, this time, I will not be lazy or forget to fertilize during its early stages. I just purchased a sack of chicken manure for my plants. So, really, I have no excuses. But, if you remember, please remind me in the coming weeks? Haha!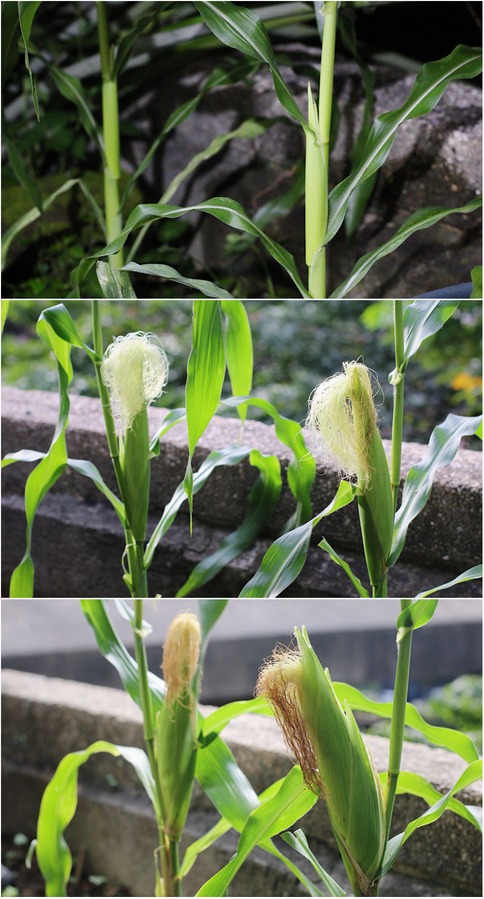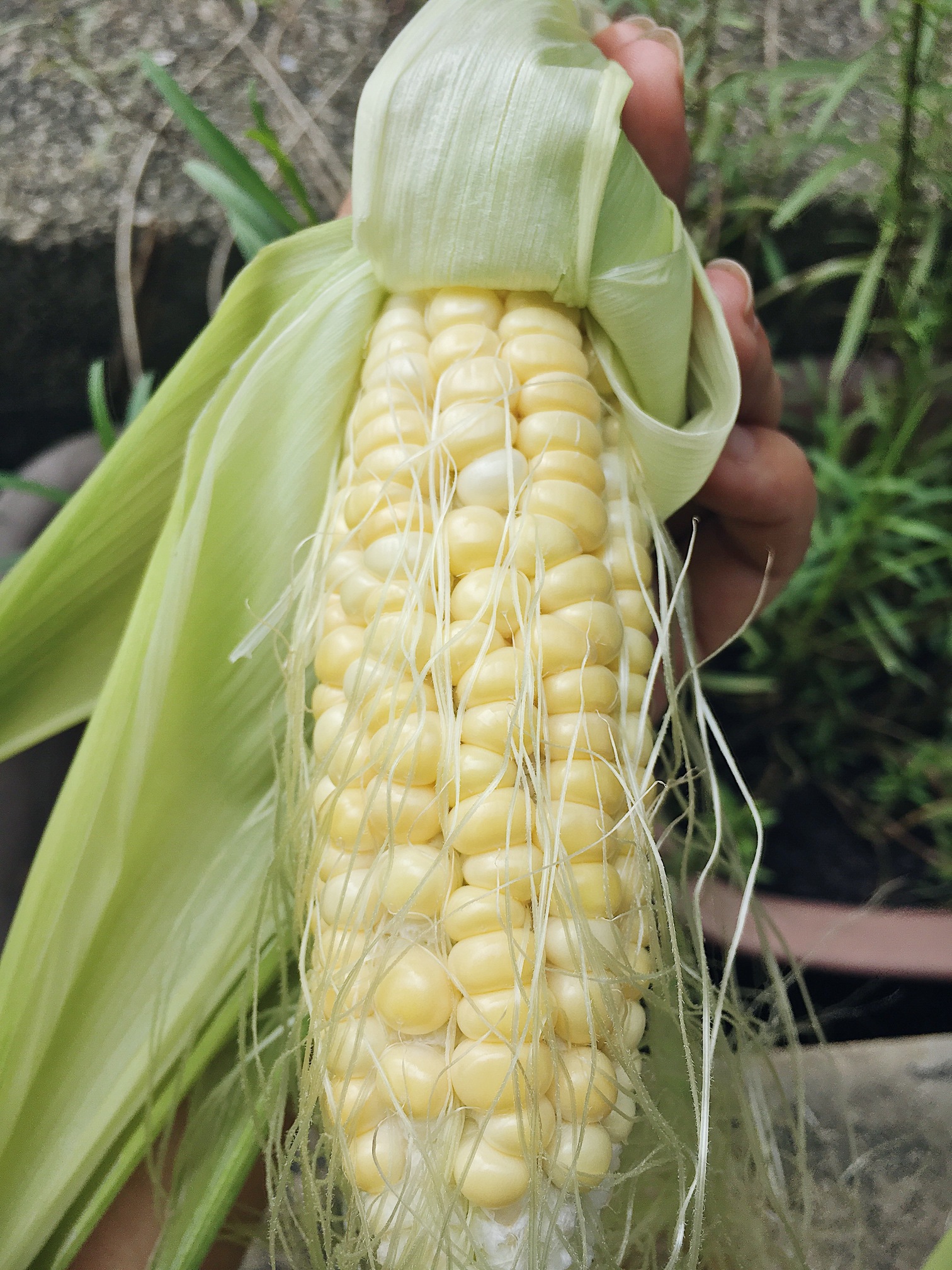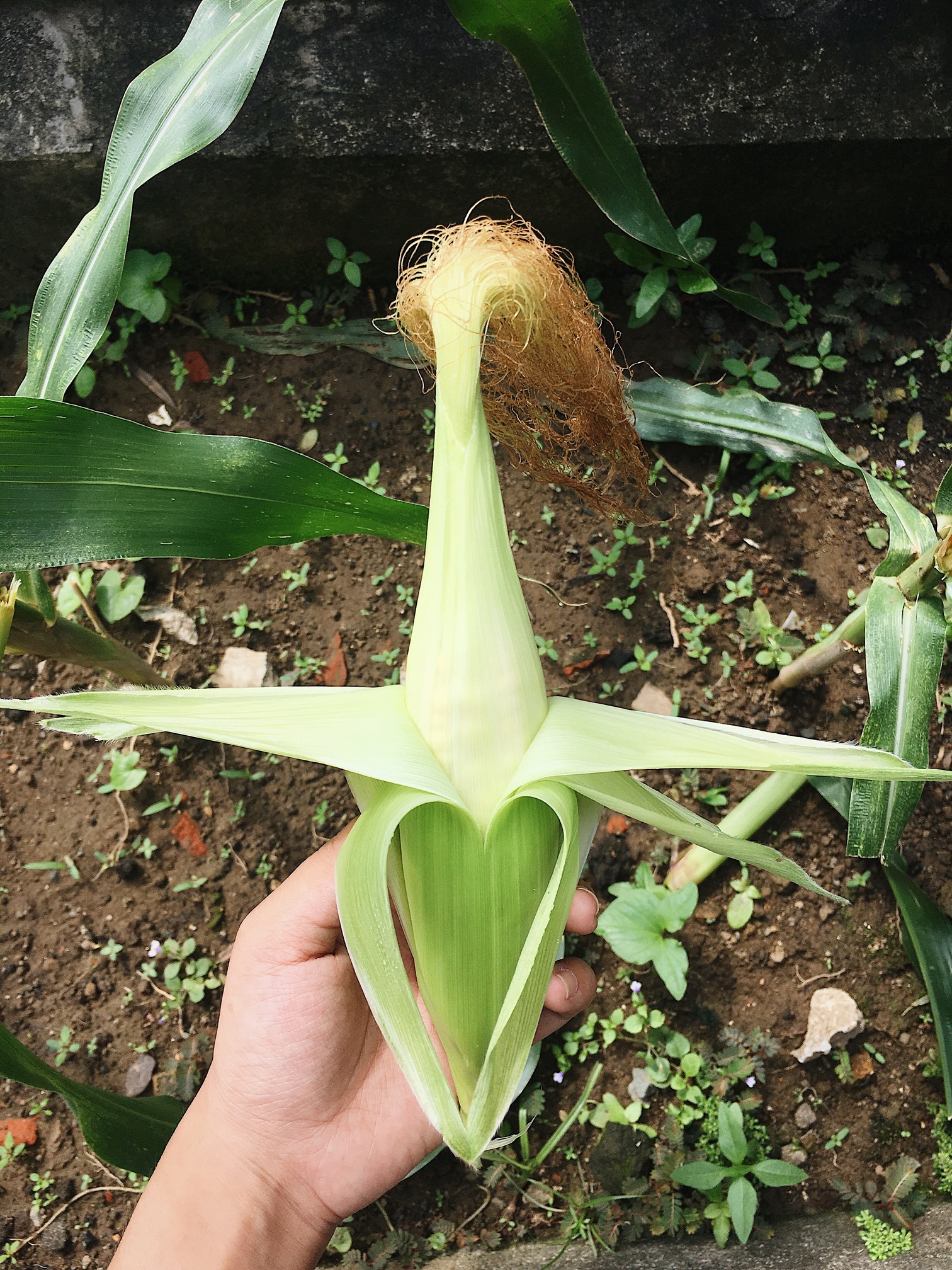 In a way, it was a humbling experience for me to grow corn for the third time. I know that this is just one of my hobbies, but it does teach me to become more responsible and proactive with my actions. Gardening, through the years, has helped me appreciate the importance of patience and hope because it does take time and faith to wait and believe that the plants will grow and bear fruit. However, I am reminded that producing the results that I hope for would not happen if I sit and wait for things to unfold. I still need to be intentional in doing my part and in learning from my shortcomings.
Okay, Nic. You can do this! It's time to go… and grow!