2020.
The year when I was able to see things more clearly.
How broken the world is. How messed up my heart can get. How tremendously gracious God is. How I desperately need to abide in Jesus each day… and so many other things.
Since 2016, I have been summarizing 12 highlights of my year, as I remember God's goodness and faithfulness. However, if I were to be honest, I think it would be more accurate to change this blog post's title to "12 Highlights and Hurdles of My 2020". This is because of the many events that happened last year, which shook the world (and my heart), in the process.
But, I've come to realize that because of Jesus, I CAN choose to look back with gratitude and look forward with hope. As you read through the list, I pray that you would also be encouraged to see how the Lord has been faithful to you last year, both in the highs and lows. :)
12 Highlights of My 2020
1 – BOYCE AVENUE
Last February 16, I went to my favorite band's concert for the 6th time in my life. Haha. My sister joined me too! However, I wasn't able to see the band after the show, because of safety reasons. There weren't confirmed cases of COVID-19 yet in the Philippines at that time, but I do understand why they had to cancel the Meet & Greet. I'm still so grateful that we got to go, especially since we're not sure when we can attend a concert like this again.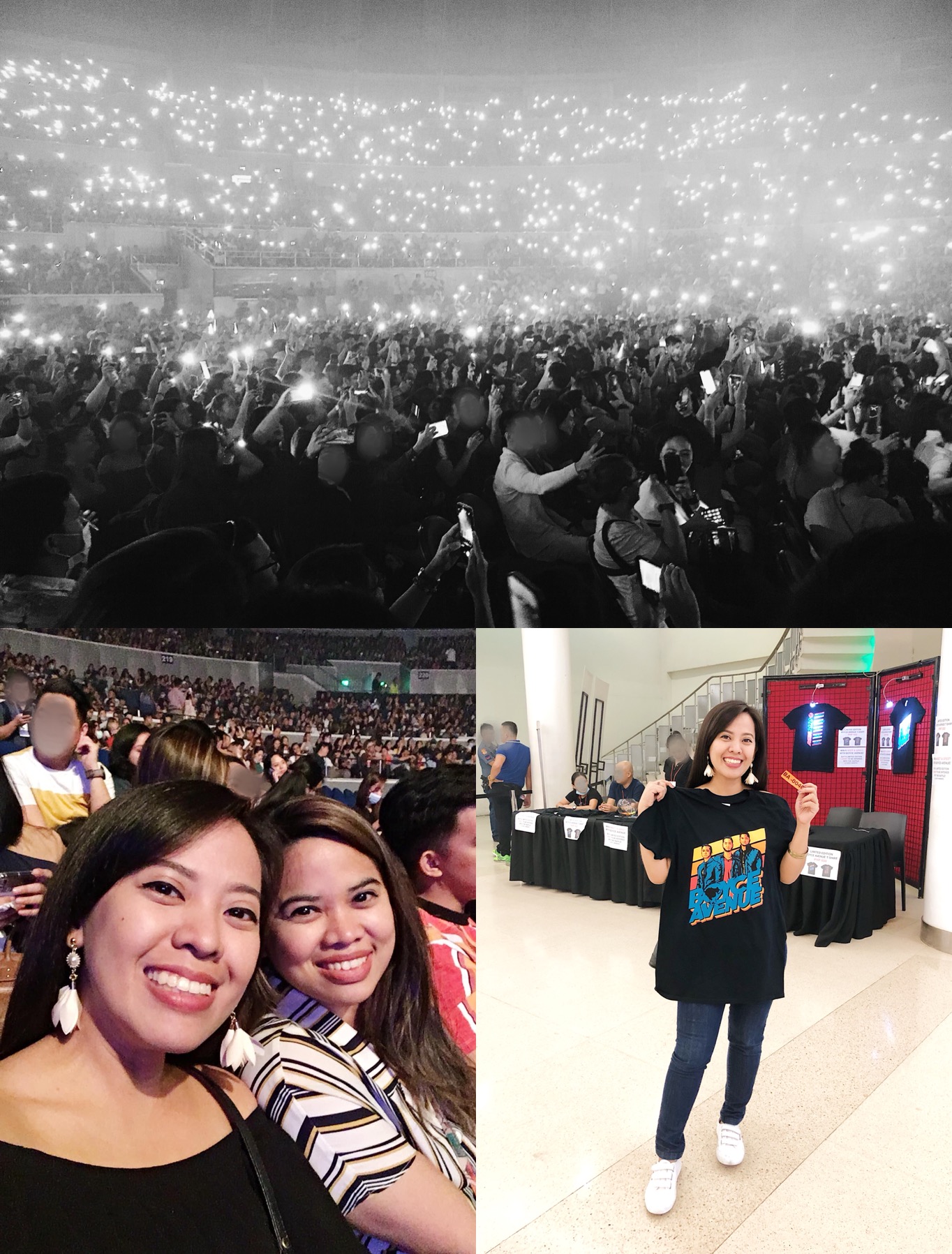 2 – RESIGNATION
After 7 1/2 years of working at my first job, I took one of the biggest leaps of faith in my life, by resigning in the middle of a pandemic. Back in 2019, the Lord made it clear to me that it was time for me to close that chapter, so I can pursue another calling. Thank you, FGI, for the many memories, lessons learned, and opportunities to grow!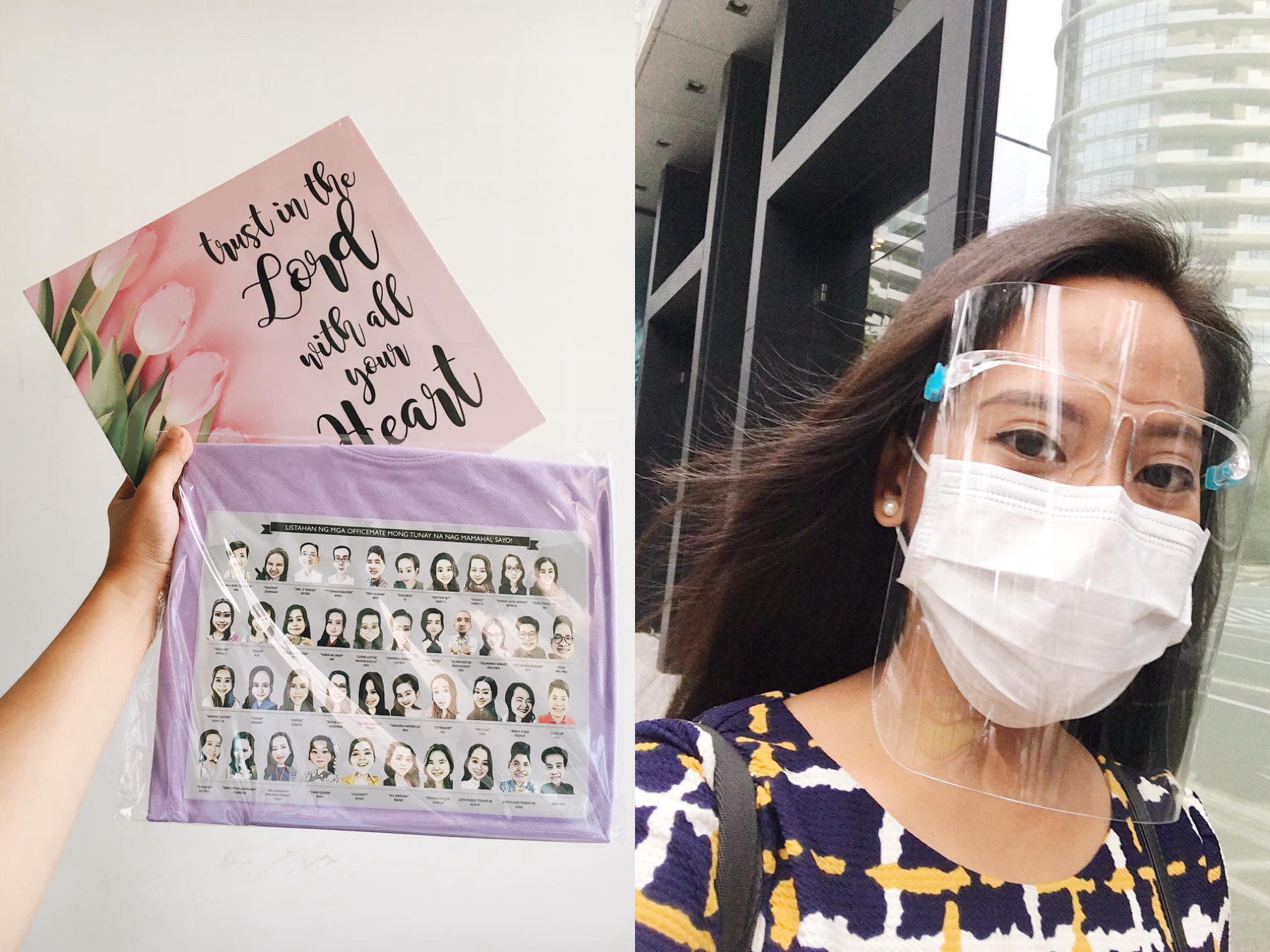 3 – COVID-19 / QUARANTINE
People from all over the world experienced different kinds of suffering because of COVID-19 last year. My heart breaks, but also chooses to find hope, not because of the vaccines that are being developed. But, because I believe that Jesus is still good and is in control, in spite of what we know and see. Also, because I know that this world isn't our home forever; we were made for eternity in Heaven with Jesus!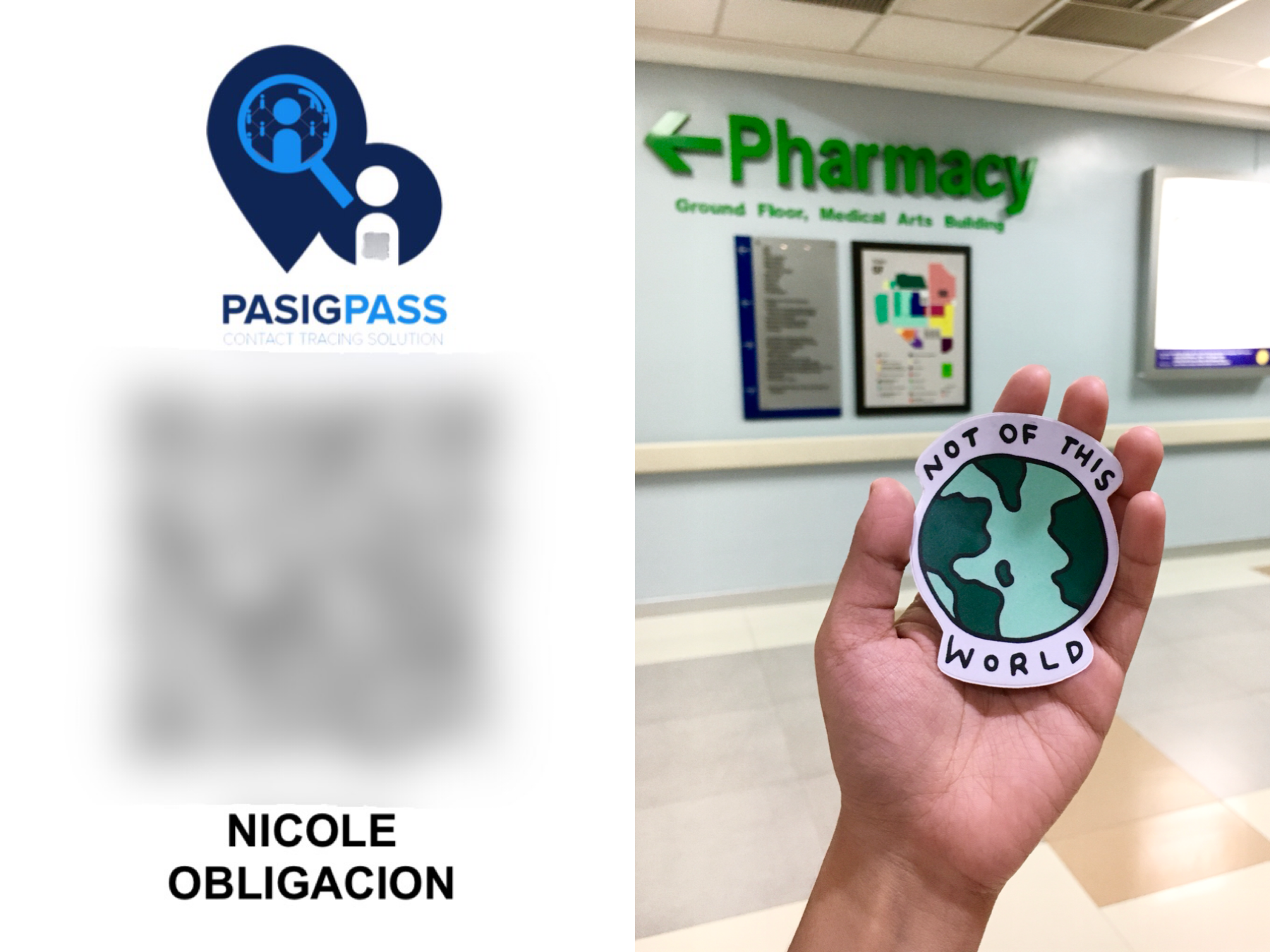 4 – EAR SITUATIONS
Last April 24, our pomeranian bit my ear and I had to undergo careful treatment for months. Also, during the second week of December, that same ear had a painful infection. As of this moment, it is still recovering. In both cases, it was clear that the Lord was disciplining me. Before these happened, I was struggling with certain sins in my heart. But by God's grace, more than Him healing my ear, I am grateful that He has been helping me flee from sin and continue running towards Him.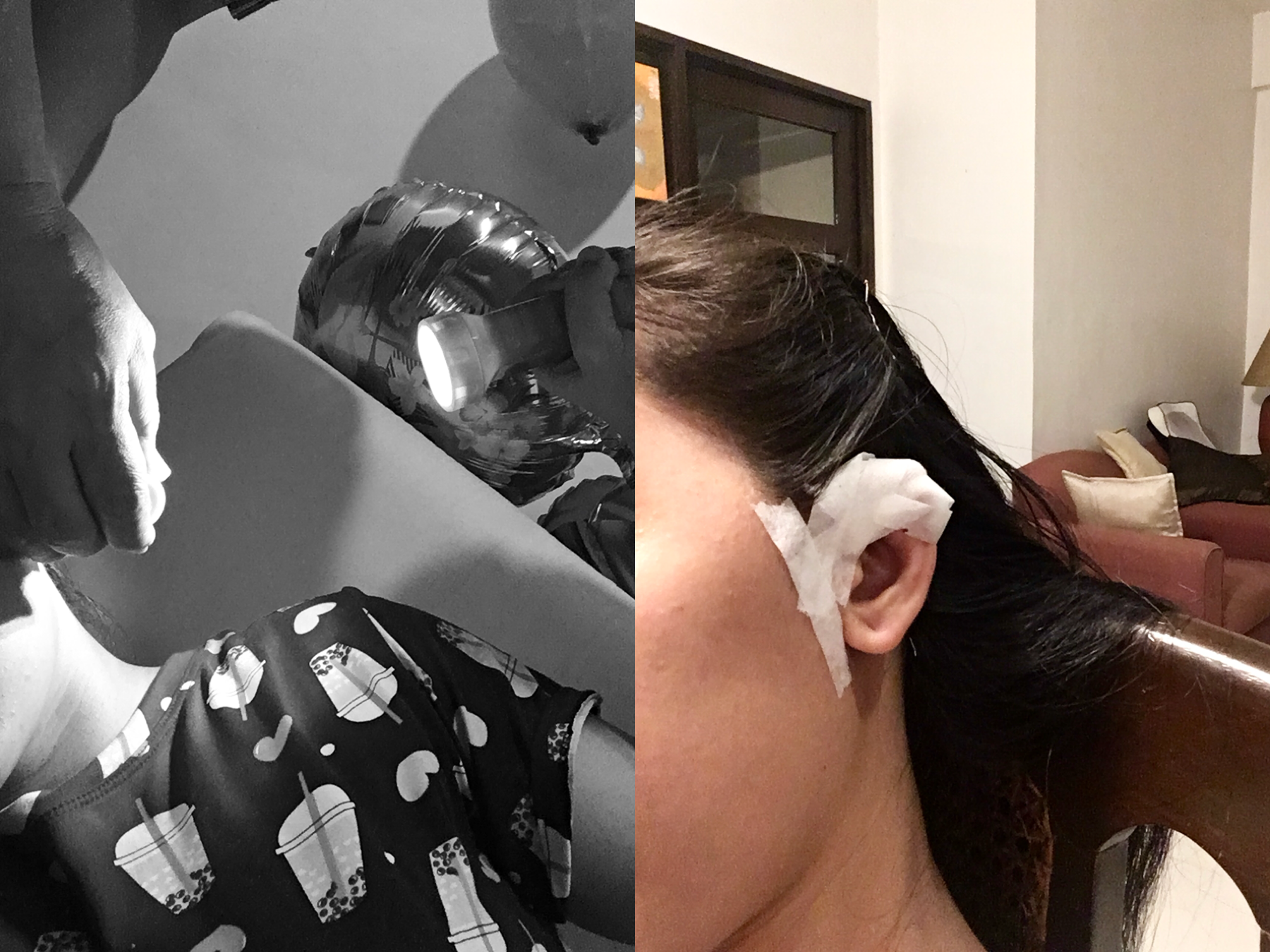 5 – HAIR INSECURITIES
I shared in this post how I have always had insecurities with the way I look. But, last 2020, the Lord has been helping me slowly overcome this. For the first time in my life, I cut my own hair during quarantine. Also, after two decades, I am now more comfortable posting photos and videos of myself, even if my hair isn't styled or my face has no make-up. These seemingly small things are actually huge milestones for me. :)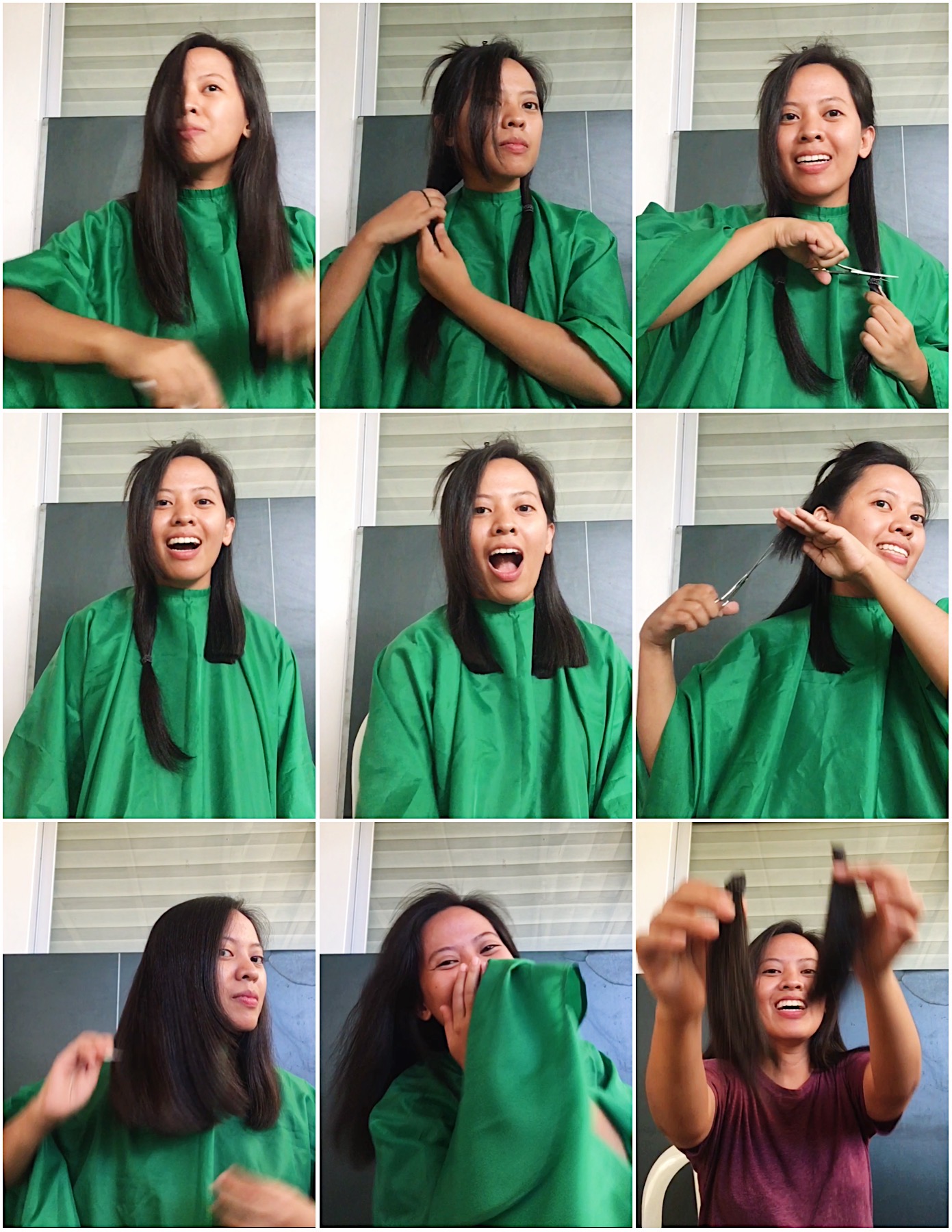 6 – SPEAKING ENGAGEMENTS
By God's grace, I had the privilege of speaking in two conferences this year. The first one was held last January 22, where I shared about practicing spiritual disciplines, in front of women leaders in various church satellites. The second one was done over a Zoom call with young singles and college students last November 17. I shared about my journey in battling with lust and pornography, and in pursuing purity.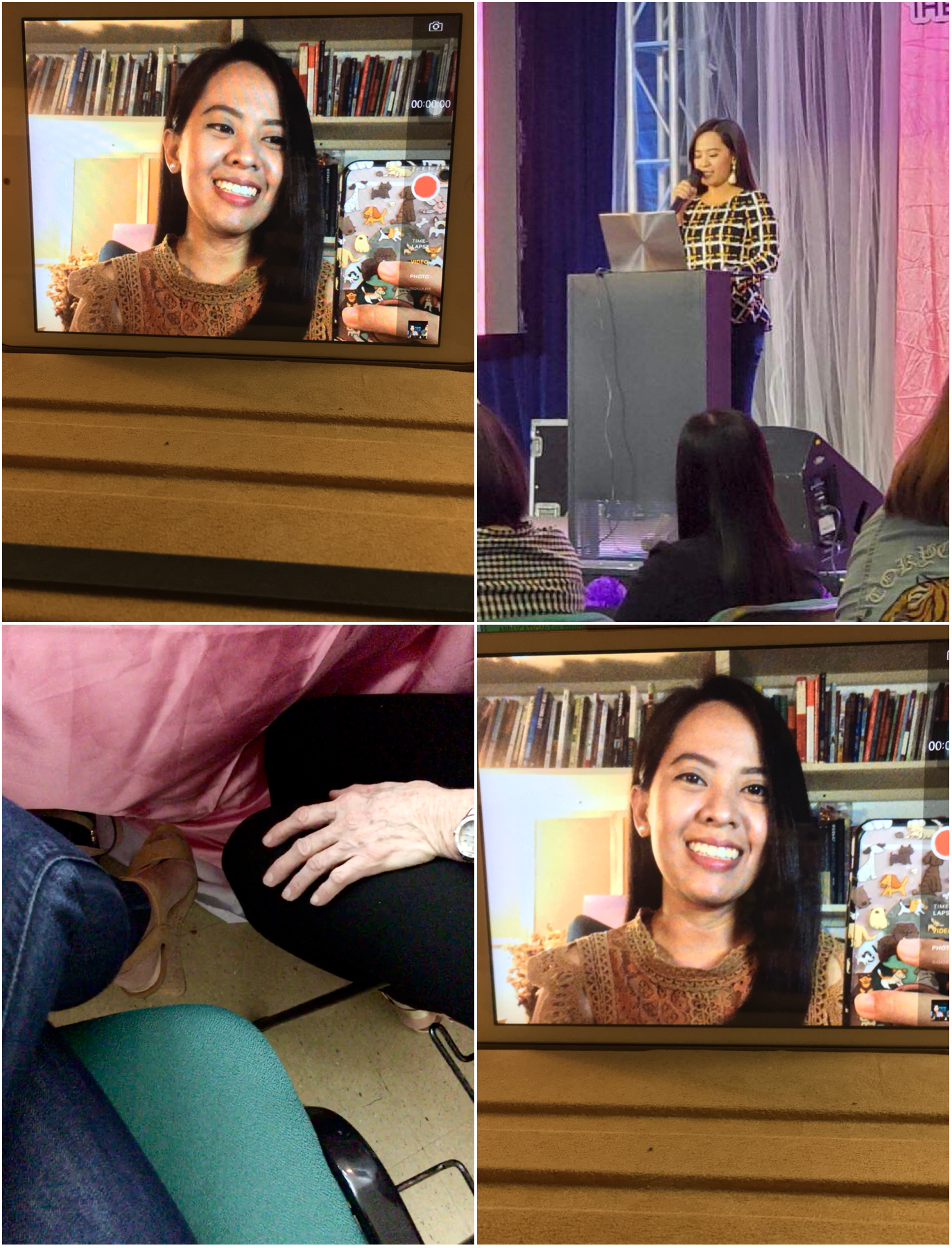 7 – DISCIPLESHIP GROUP
I praise God for these ladies who have walked alongside me in both the good and painful times last year. By God's grace, they have been a constant source of encouragement as they prayed for me, gave me Biblical counsel, rebuked me in love, listened to me, and cheered me on to keep walking with Jesus. I also had the privilege of walking with them and witnessing how God moved in each of their lives last year.
(Some of the ladies aren't in the photos below.)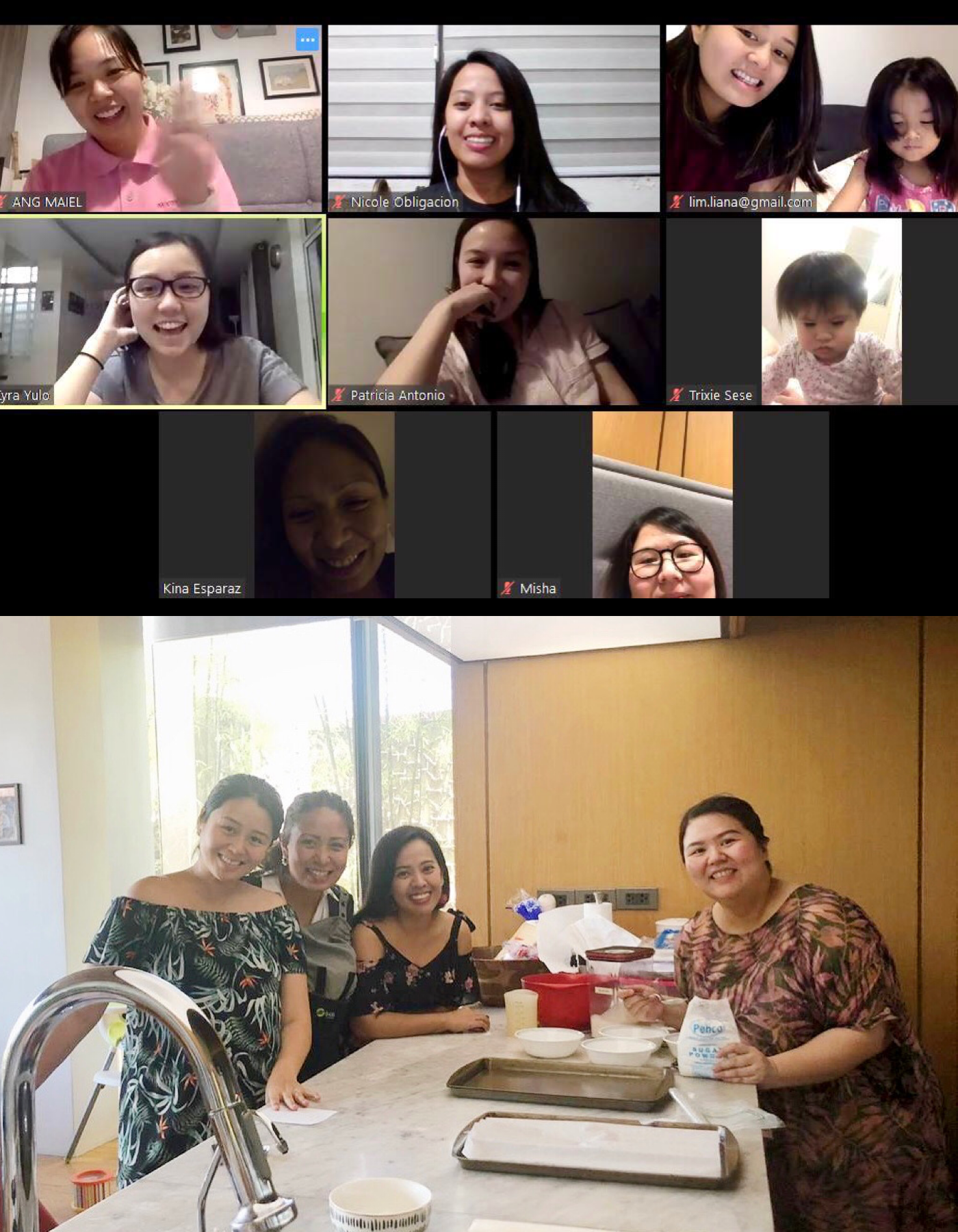 8 – FAMILY BREAKTHROUGHS
God allowed our family to experience many faith-stretching and humbling moments last year. From having conflicts almost every day to getting to know each other deeper, being a blessing to each other, and seeing God's faithfulness in the lives of each member. Also, we welcomed our newest baby in the family: Lucas Kai, who is currently in Hawaii with my sister and brother-in-law.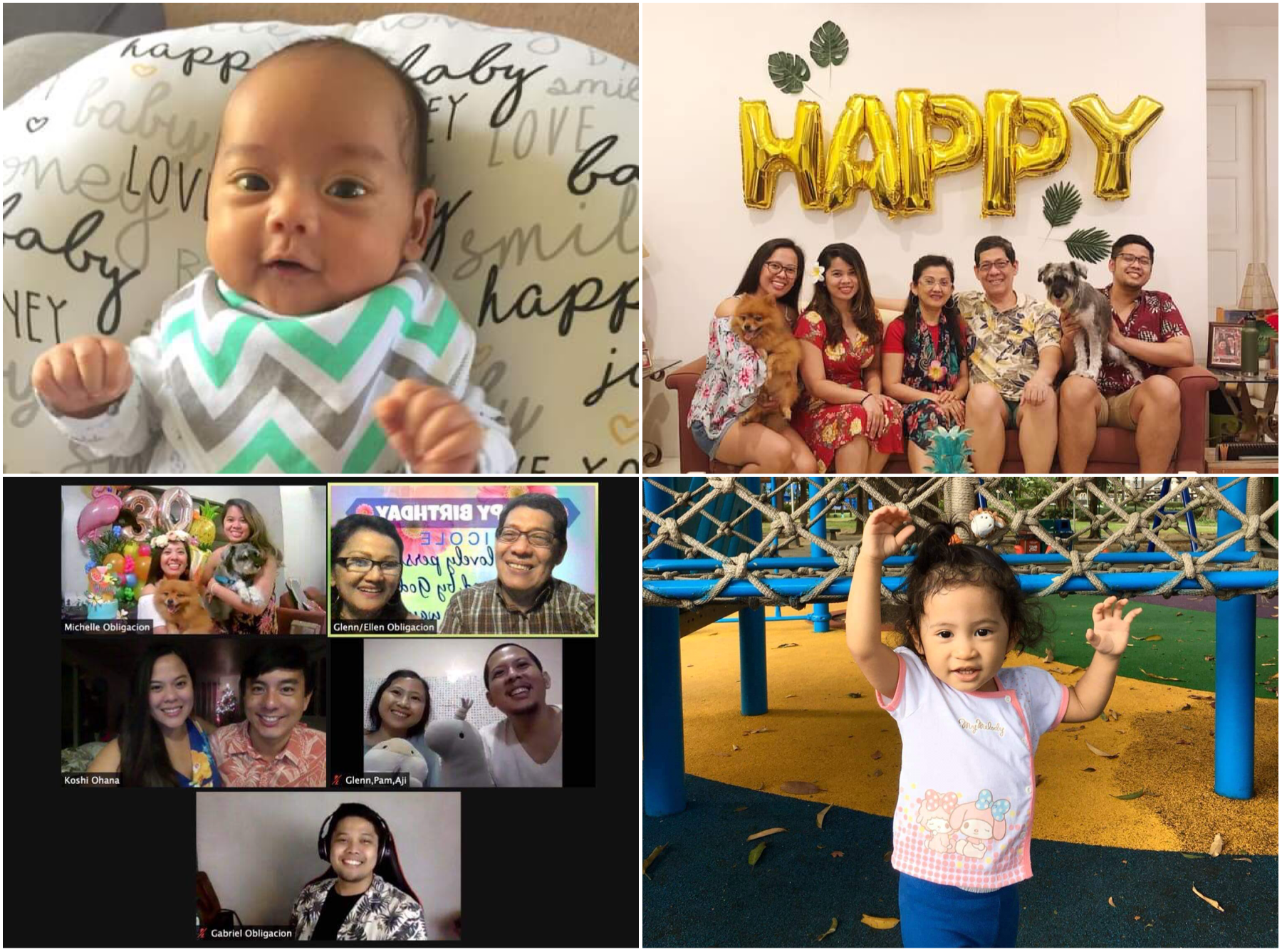 9 – ANYONE CAN GARDEN
God has graciously allowed me to grow in knowledge and skill in gardening! I became more intentional in sharing gardening updates on Facebook and Instagram. I met new friends and we got to exchange stories and tips. I won a gardening contest with a prize of Php 8,000. Also, Manila Bulletin and Agriculture Monthly published two articles about my gardening journey online!
It has been such a pleasure to eat and share the literal fruits of my labor. Really, these things are only by the grace of God!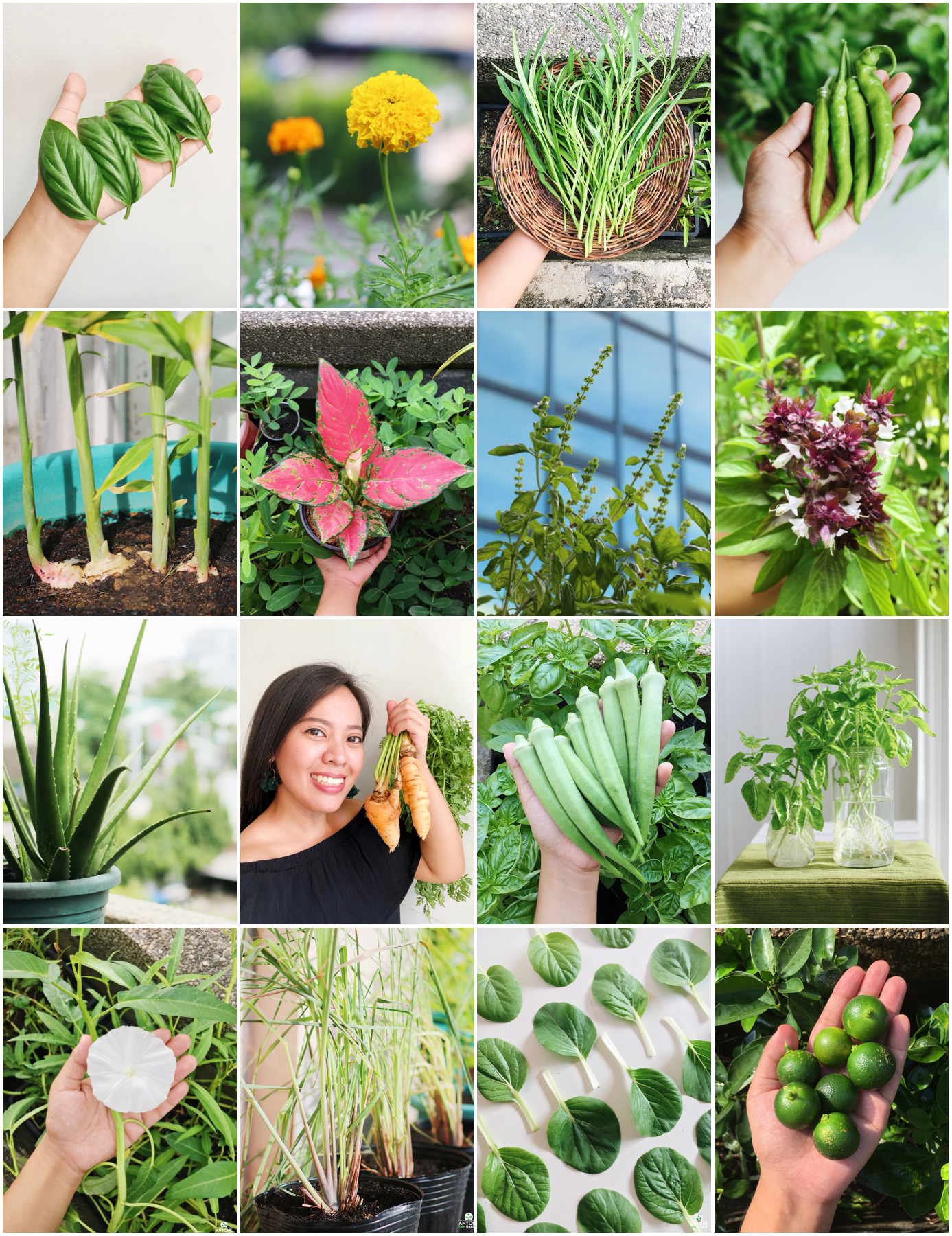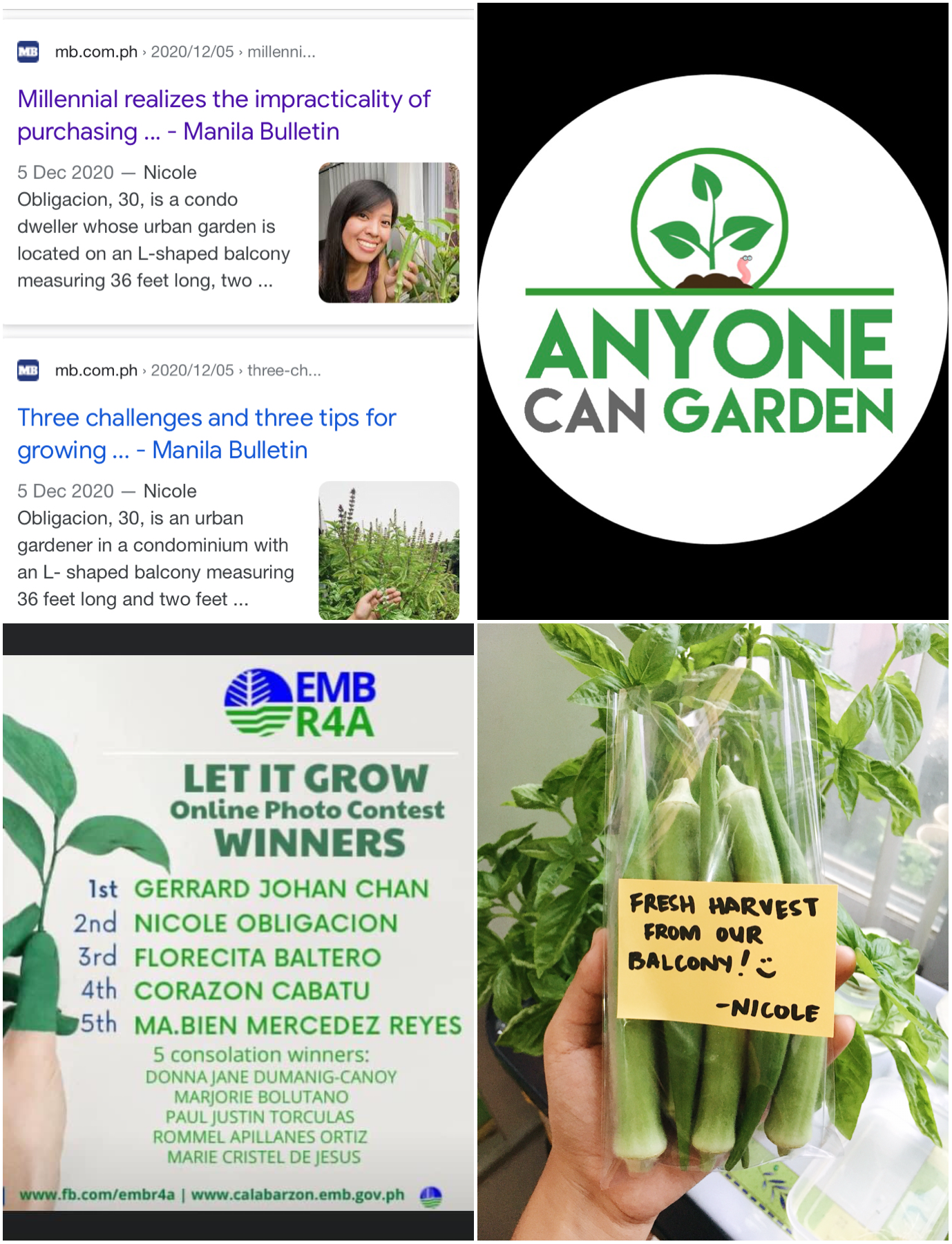 10 – 30TH BIRTHDAY
This is definitely one of the best and most humbling moments in my life. You can read more about this in the links below. :)
When Grace Overflows
12 Highlights of My 30th (Part 1)
12 Highlights of My 30th (Part 2)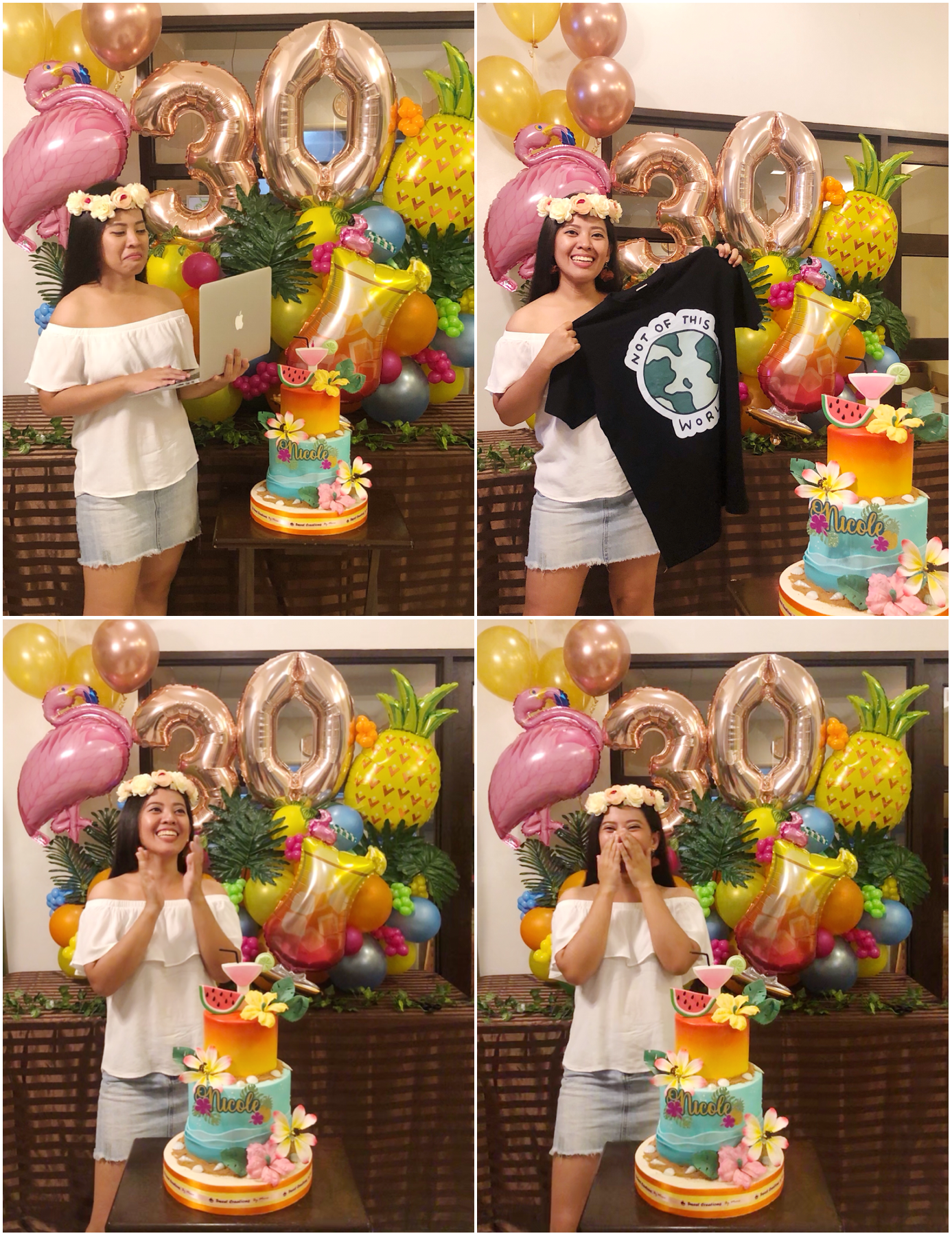 11 – SONGS COMPOSED
Last 2020, I was able to write seven new songs about different struggles and lessons learned from the Lord. God has been using His Word and music to speak to my heart. I really am grateful for the privilege of making music about Him and for Him!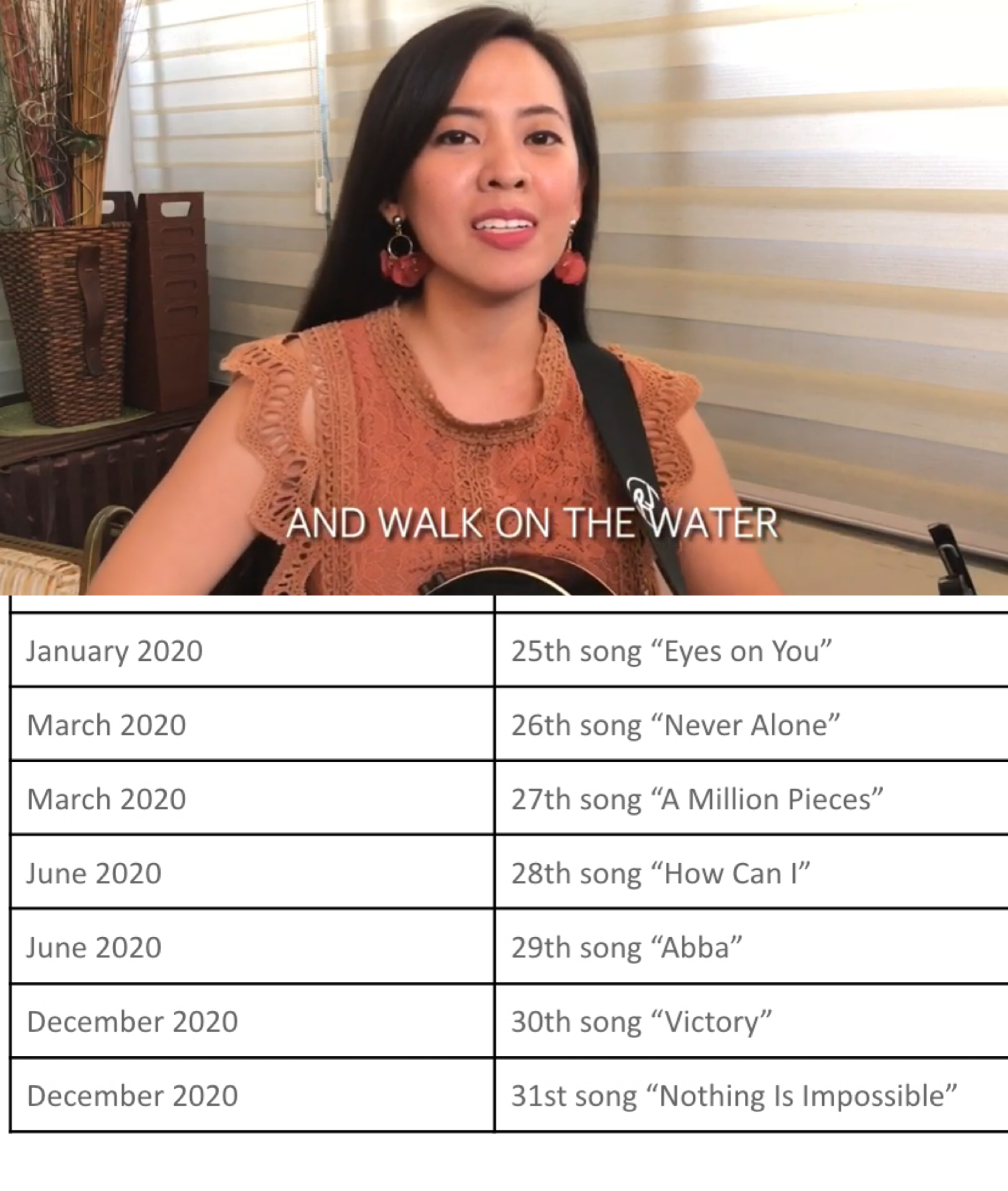 12 – WALK WITH JESUS
I started this year with a heart full of hope, as I took a huge leap of faith. But, this quickly turned sour, as I encountered one closed door after another. This affected how I viewed and approached God, and it even caused me to think of wanting to end my life one morning at our balcony.
But, the Lord has always been faithful and by His grace, He has turned my mourning into joy, especially in the last few weeks of 2020. Looking back, I can clearly see why the Lord allowed those things to happen. He wanted my heart to draw closer to Him, to want Him, and love Him more than anything or anyone else in this world. Oh, to be fully known and loved by the King of Kings! #grace Thank You, Jesus, for helping me walk with You again. :)
(Screenshots below were taken on the last day of 2020 and on the first day of 2021.)
---
Here are some of the verses that I held on to last 2020. May these encourage your heart as well!
"I have told you these things, so that in me you may have peace. In this world you will have trouble. But take heart! I have overcome the world." – John 16:33

"If we confess our sins, he is faithful and just and will forgive us our sins and purify us from all unrighteousness." – 1 John 1:9

"For I am persuaded, that neither death, nor life, nor angels, nor principalities, nor powers, nor things present, nor things to come, [39] Nor height, nor depth, nor any other creature, shall be able to separate us from the love of God, which is in Christ Jesus our Lord." – Romans 8:38-39

"The thief comes only to steal and kill and destroy; I have come that they may have life, and have it to the full." – John 10:10

"Whom have I in heaven but you? And earth has nothing I desire besides you. My flesh and my heart may fail, but God is the strength of my heart and my portion forever." – Psalm 73:25-26