Click HERE for the first part of our Food Trip in Hong Kong.
DIMDIMSUM DIM SUM SPECIALTY STORE
G/F Tung Choi St. Mong Kok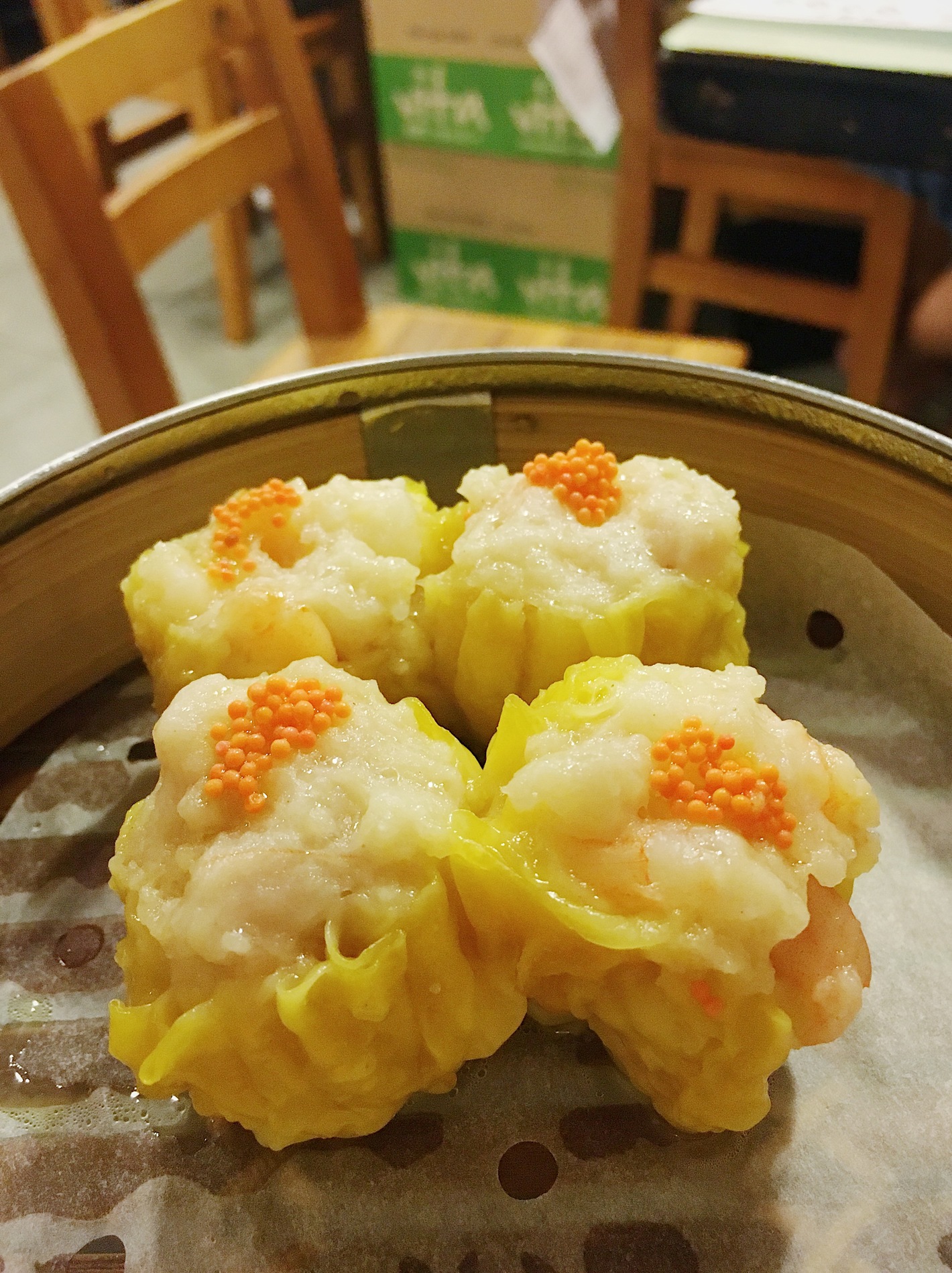 When we arrived at the place, there were about ten people waiting in line outside the small restaurant. Similar to Tsim Chai Kee, DimDimSum only has a few tables inside. At first, we hesitated to fall in line, but because we saw that it was recommended online and we noticed how the people patiently waited for their turn, we got curious. In less than ten minutes, we were given a table for two. Surprisingly, the service was fast! They were able to serve all of our dishes in less than five minutes. However, I think they didn't understand our request for chili because after asking three times, they still didn't give us chili. Hahaha.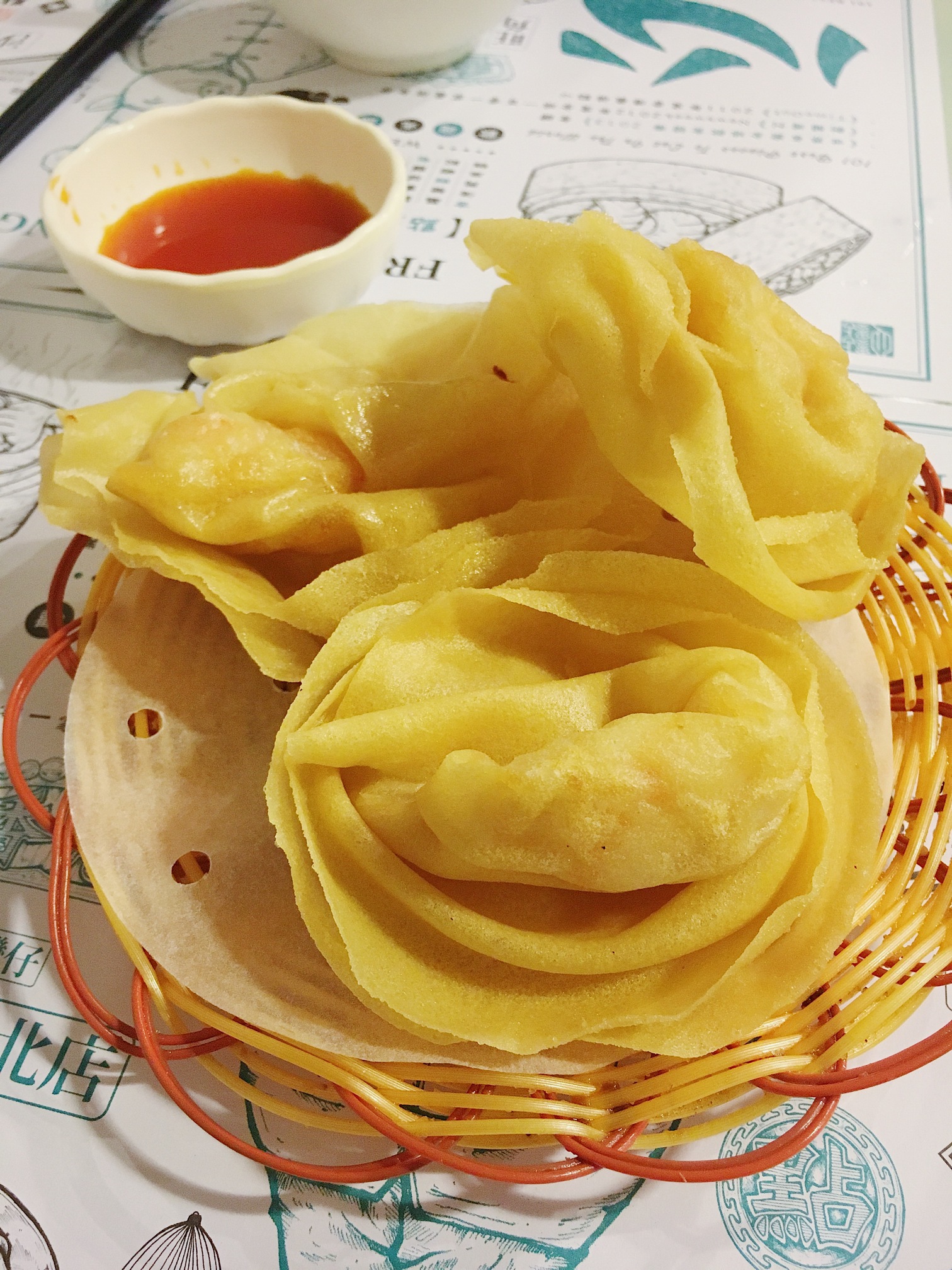 We ordered the ff.:
*Steamed Shrimp Dumplings (HKD 27 / PHP 175)
*Pork Dumplings with Crab Roe (HKD 23 / PHP 150)
*Deep Fried Wontons with Sweet and Sour Sauce (HKD 19 / PHP 123)
*Steamed Spareribs with Black Bean Sauce (HKD 19 / PHP 123)
*Milk Tea (HKD 15 / PHP 100)
I recommend everything we ordered except for the Deep Fried Wontons with Sweet and Sour Sauce. It wasn't worth the money since it was 10% shrimp and 90% fried wonton wrapper. Their milk tea is a bit expensive for me. But, it wasn't too sweet or too bland, so it was a good ending to our savory meal.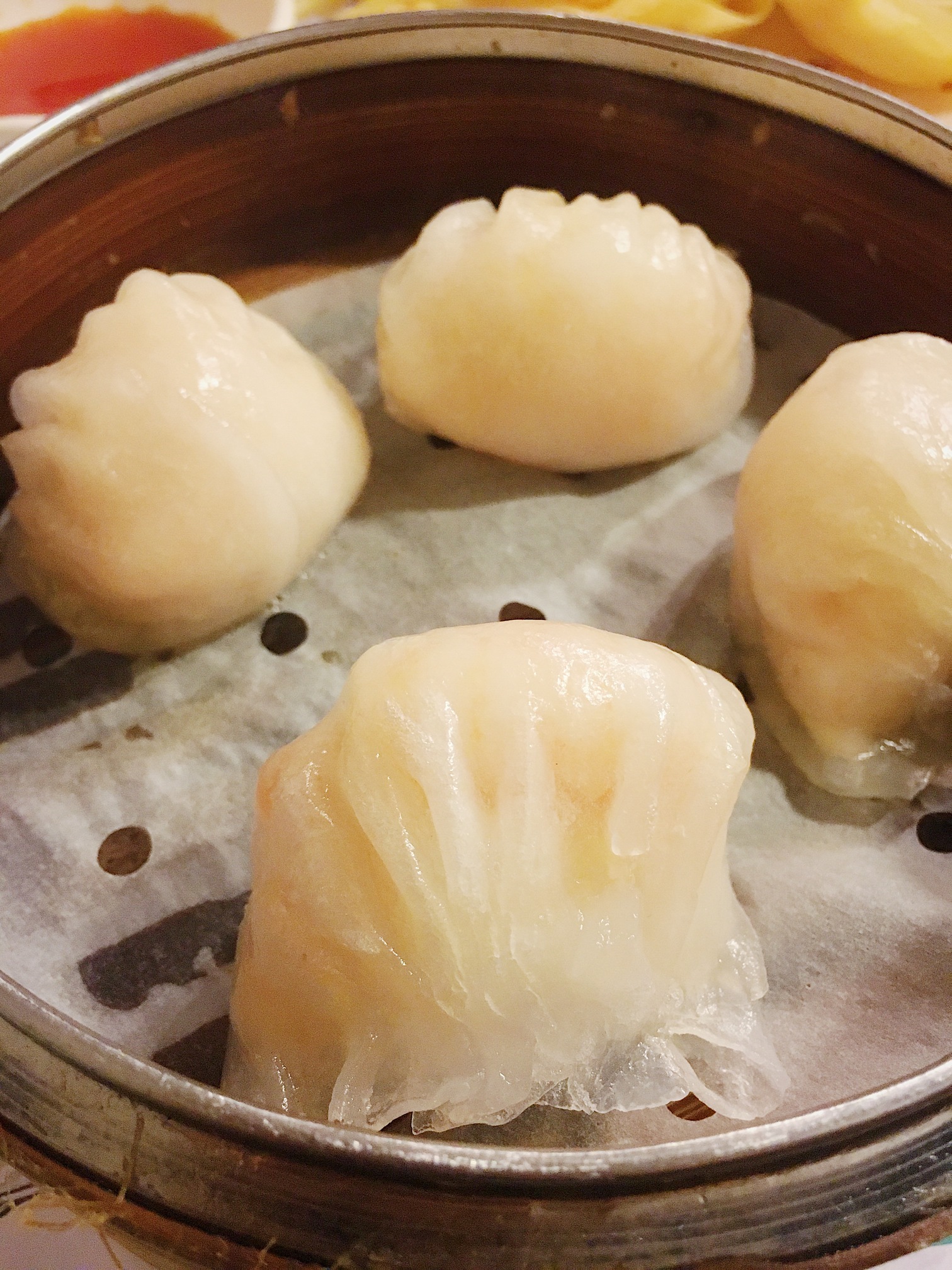 STARBUCKS AT DUDDELL ST.
13 Duddell St., Central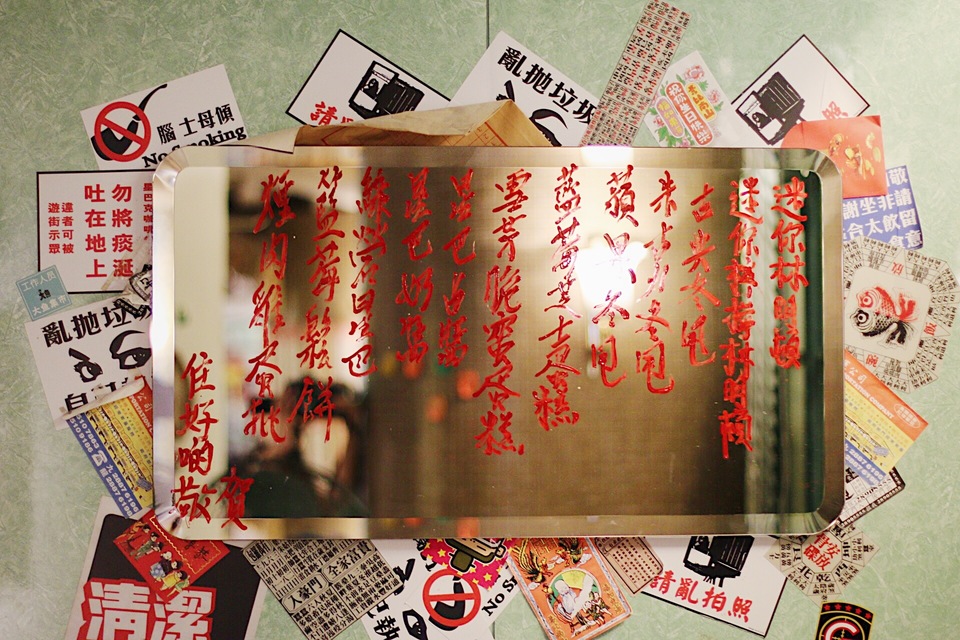 I discovered this branch while I was preparing for our itinerary a few days before our trip. It was a must-visit place for me because of two reasons: 1) I love Starbucks; and 2) It was a very unique branch since the interior design gave a cultural experience of Hong Kong. Hidden along Duddell St., this branch was surrounded by tall buildings filled with high-end branded shops. We didn't expect to find it there, but we were very excited to spend at least an hour inside their lovely store. I wish Starbucks could build more stores around the world which show fusions of the countries' and Starbucks' cultures.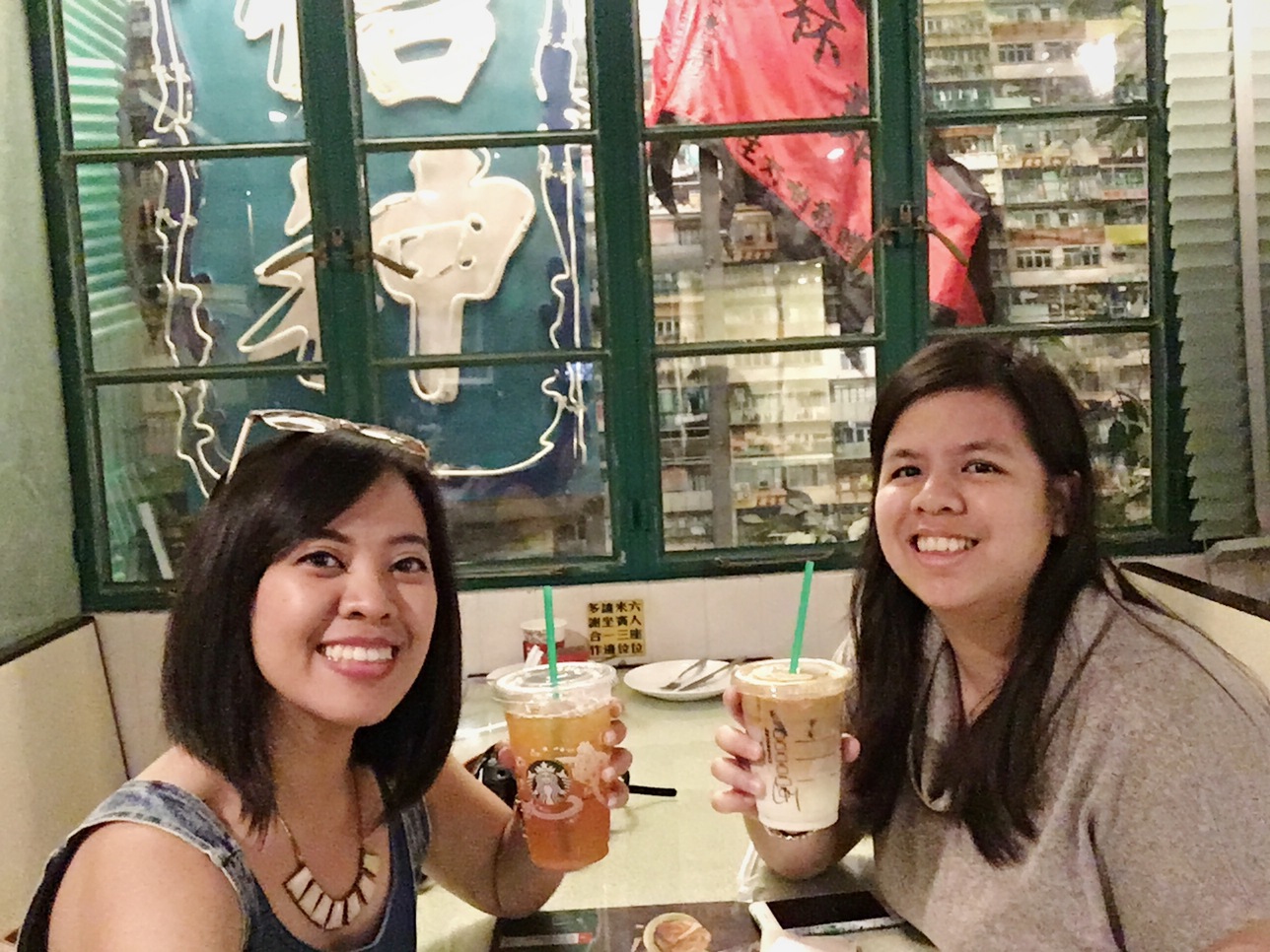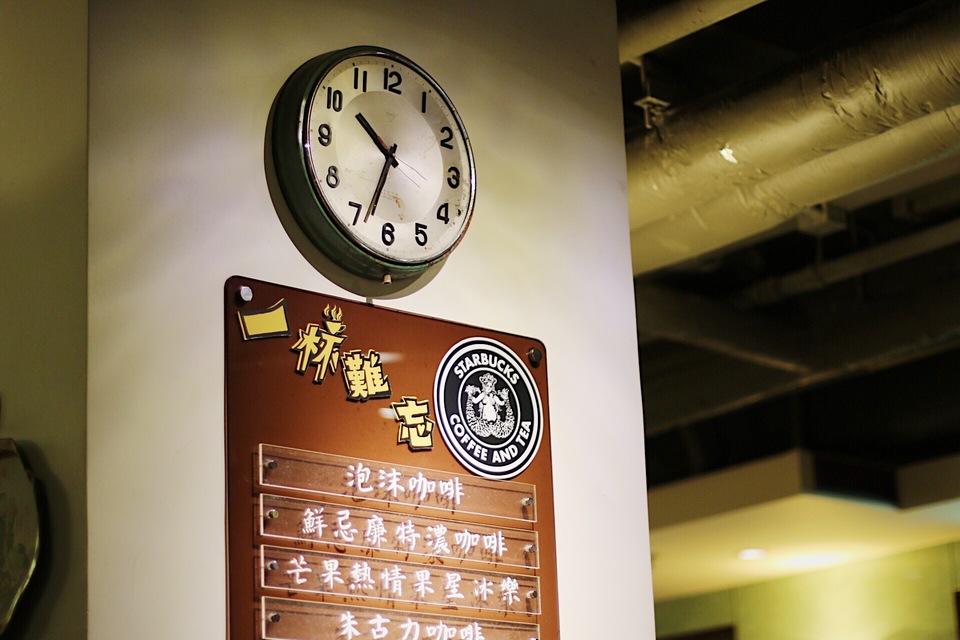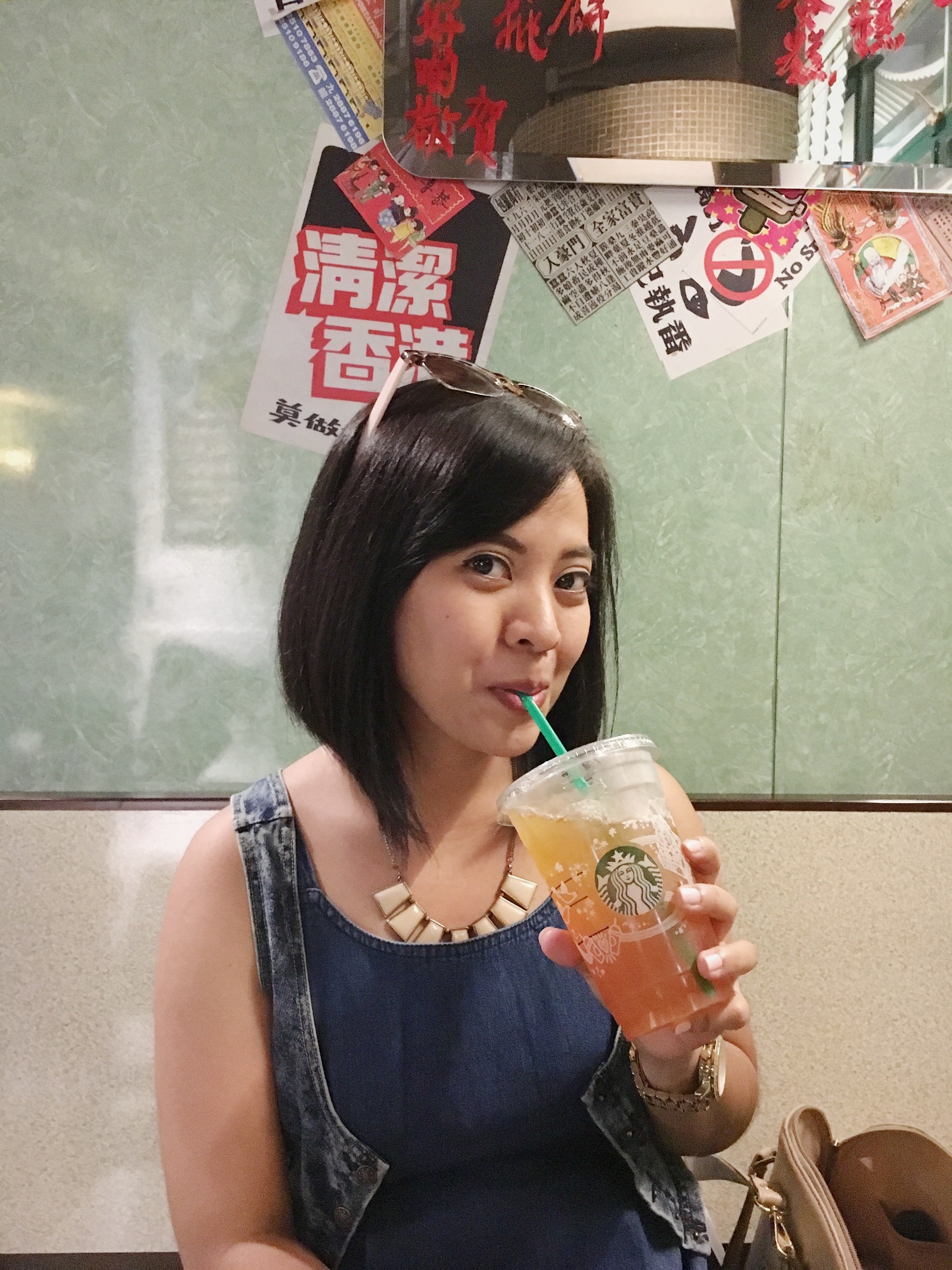 MISTER SOFTEE
Ice Cream Truck
We saw a truck of Mister Softee near the clock tower at the southern shore of Tsim Sha Tsui while we were waiting for our cruise at Aqua Luna's ship. You can pay for the ice cream using cash or the octopus card and you can choose to have it in a cone or cup. The ice cream was very light. It wasn't rich or very creamy too, but, it was a pleasant snack to much on while strolling around the place.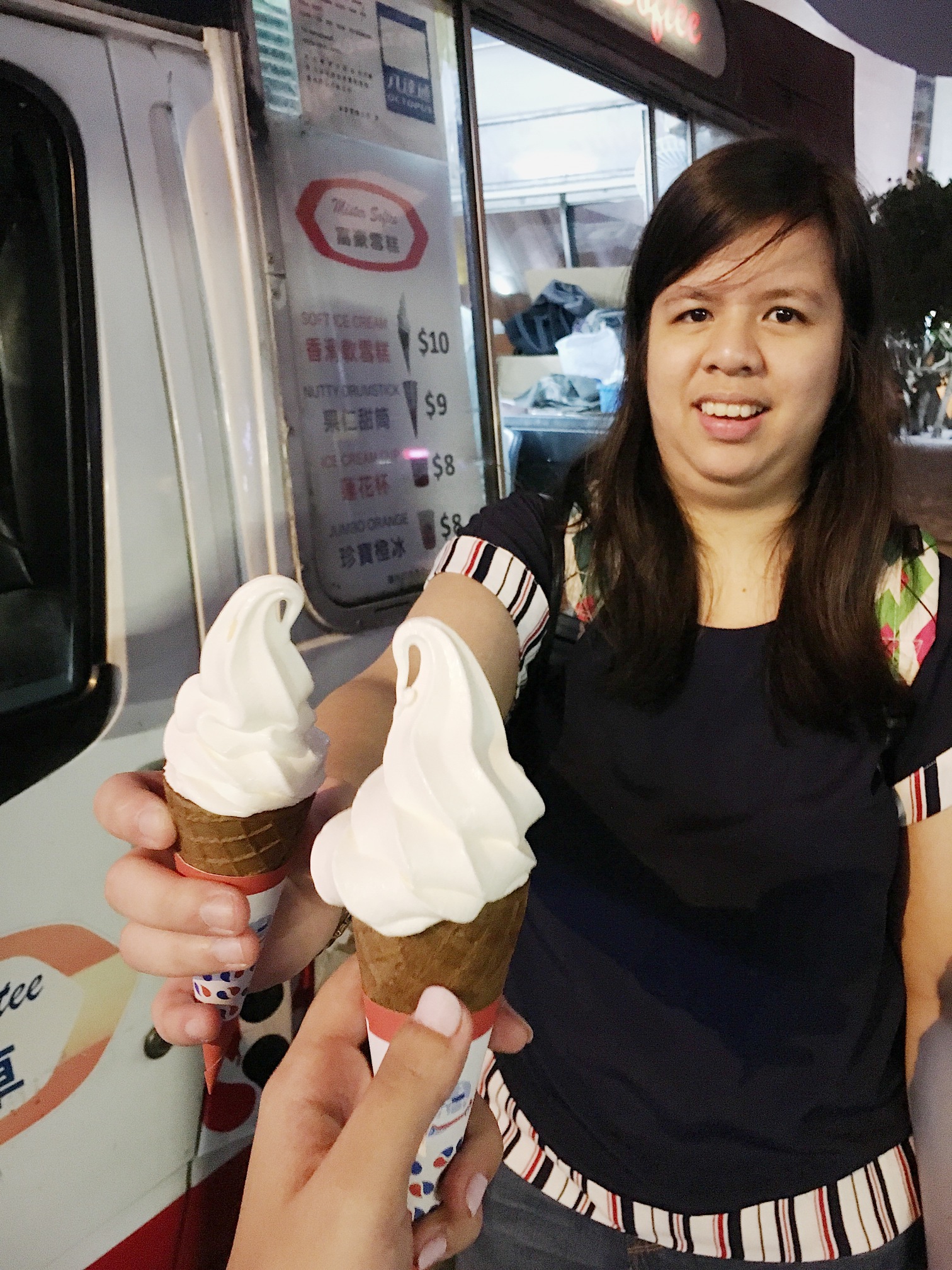 MAXIM'S CAKES
Inside and beside various MTR Stations
We wanted to eat a light breakfast before going to Disneyland because we knew that we were going to ride a few rollercoasters. While we were walking inside the MTR station in Mong Kok, we saw Maxim's Cakes and decided to give their products a try. We didn't buy the cakes though, since it was 8:30 in the morning. We did, however, enjoy eating their Sausage rolls. I liked the taste! The texture of the sausage was firm and chewy. The bread roll wrapped around the sausage had a sweet and salty taste too. It somehow reminded me of Bread Talk's sausage rolls.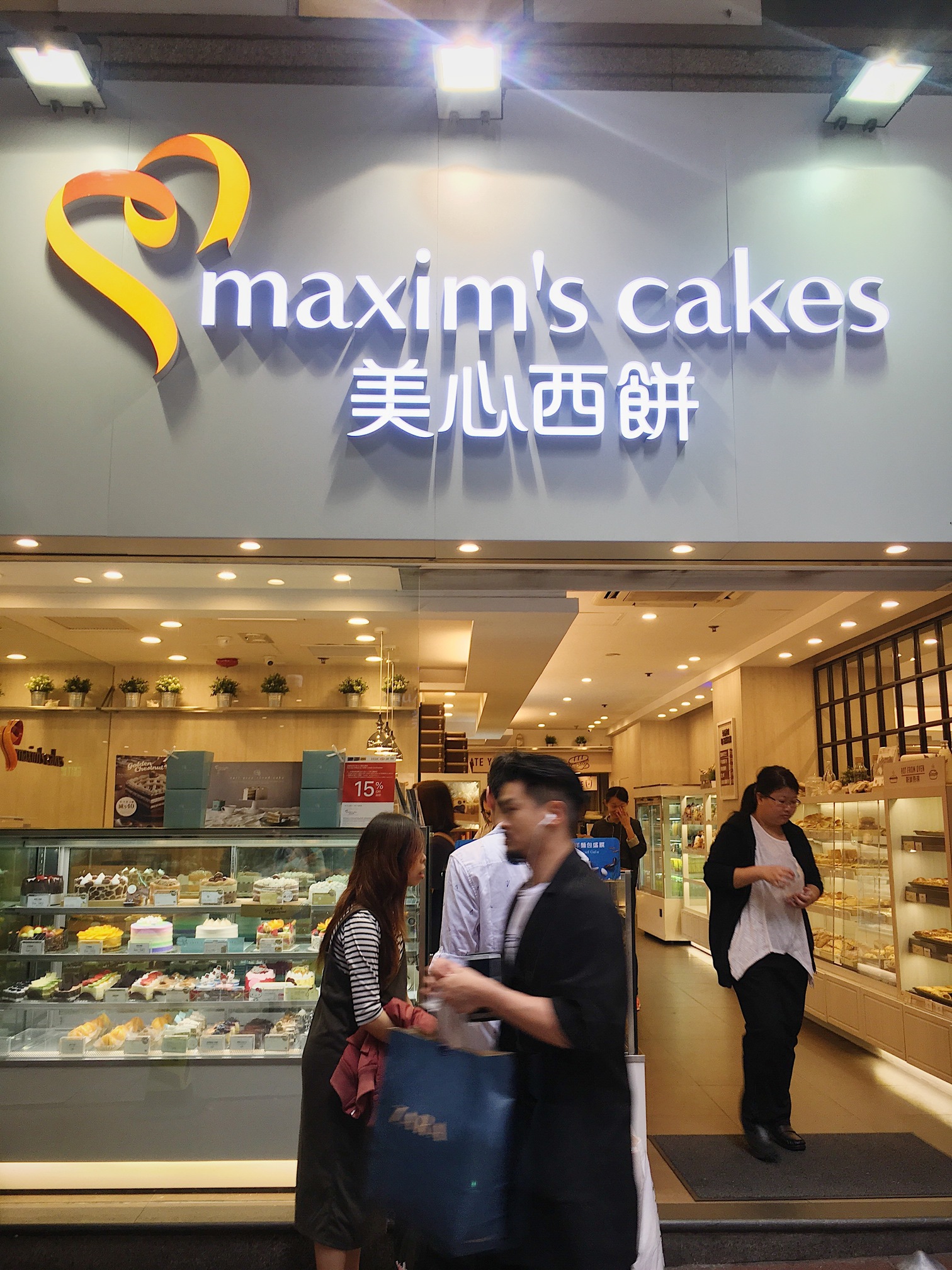 YUM CHA
Nan Fung Tower, 2/F, Nan Fung Place, 173 Des Voeux Road, Central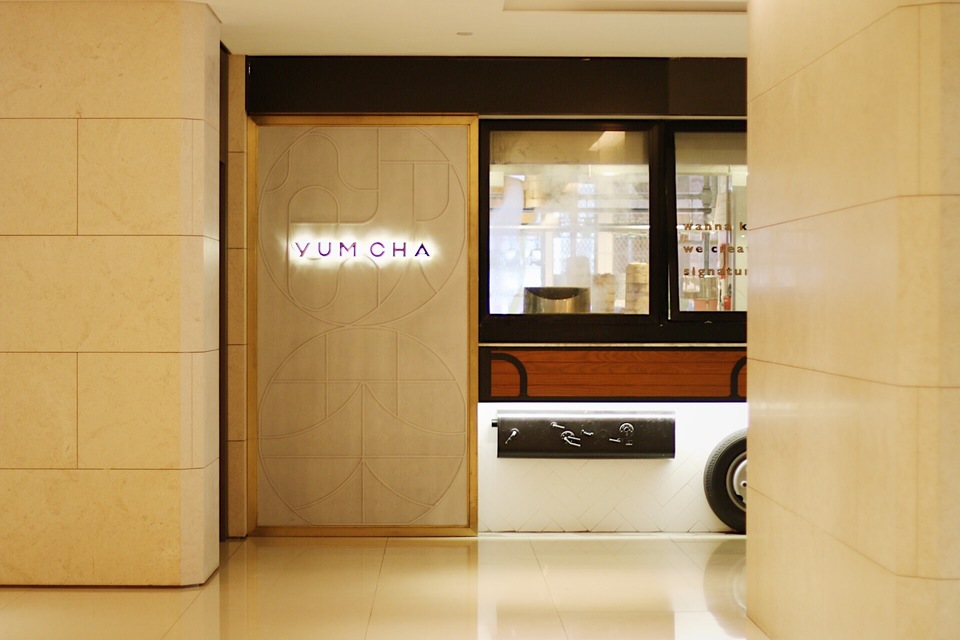 Yum Cha is  one of the famous restaurants in Hong Kong featured in Instagram! They have found a way to creatively produce savory and sweet steamed buns. We dropped by their branch in Central in the afternoon and enjoyed taking photos and eating the Custard Buns (HKD 49 / PHP 320) and Pork BBQ buns (HKD 49 / PHP 320). Between the two, we enjoyed the Pork BBQ buns more because we just weren't fond of too much custard.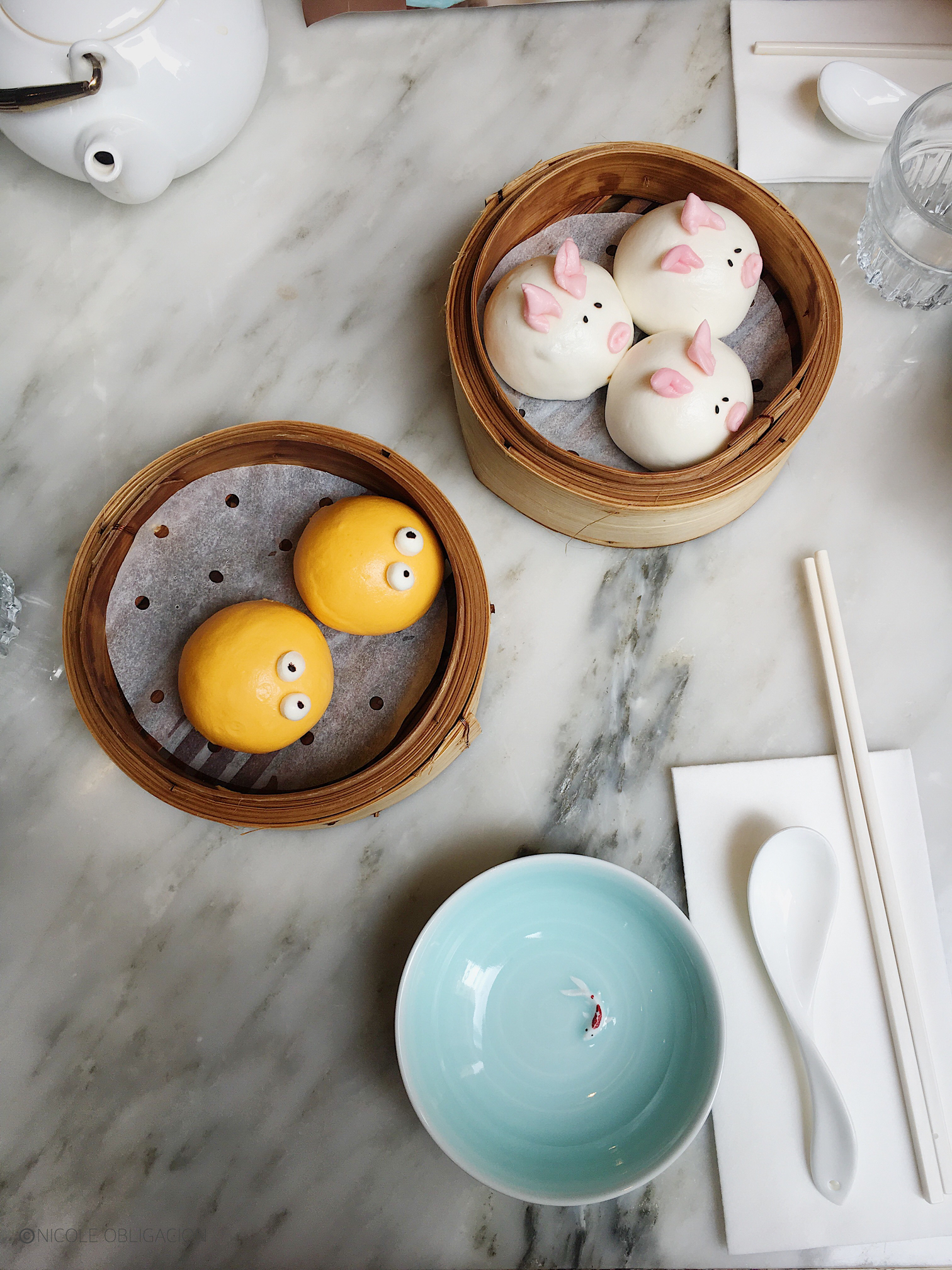 The Pork bun is similar to Pork Asado siopao in the Philippines, while the filling of the custard bun tastes very much like a thick and creamy egg yolk paste. Do note that they DON'T serve house water. You'll have to pay HKD 30 / PHP 195 for a teapot of hot drinking water. If you're willing to spend this, it's better to just buy a pot of tea to go along with your steamed buns. Moreover, I liked the interior design of the restaurant. It was very clean and spacious. We even sat at a table beside a huge window overlooking the busy street below.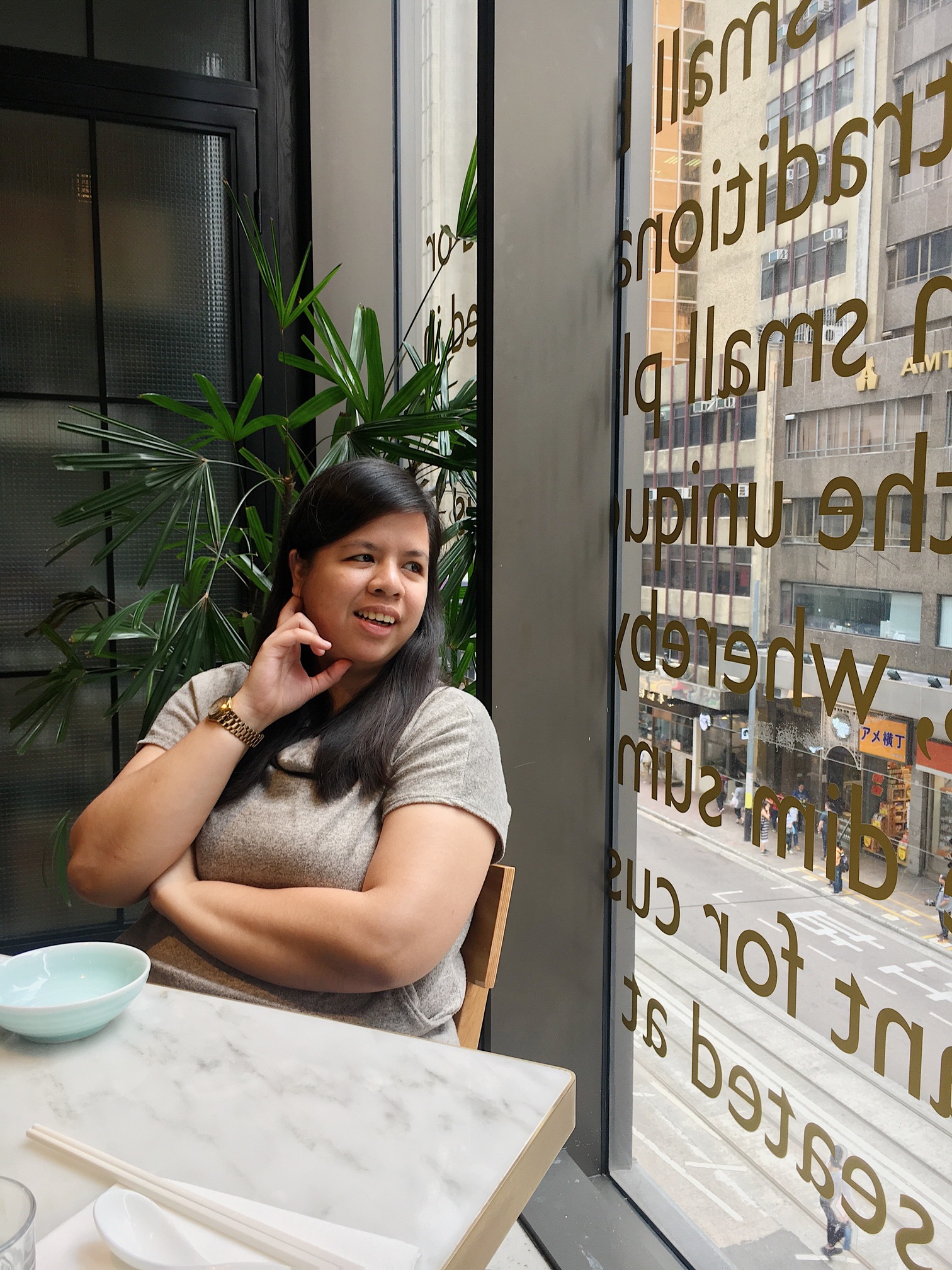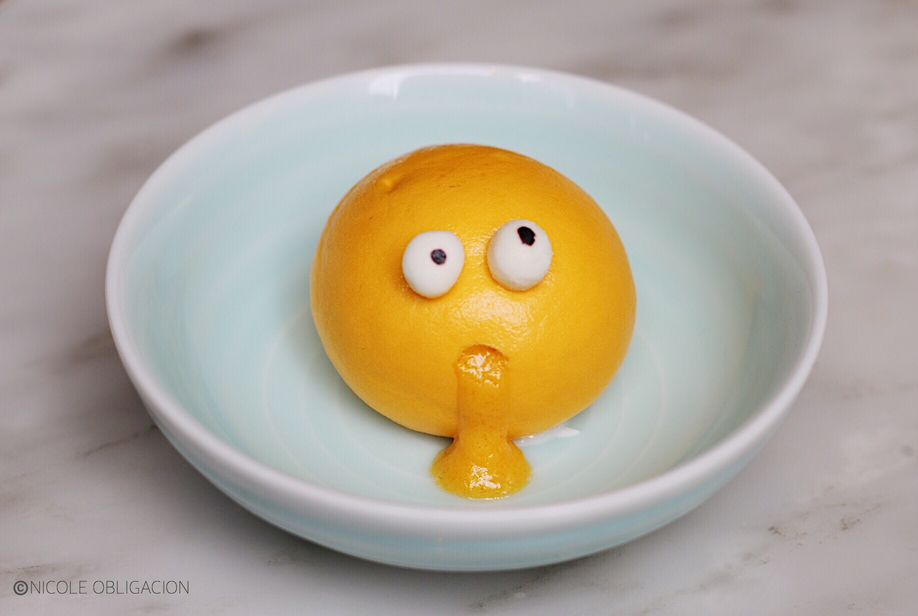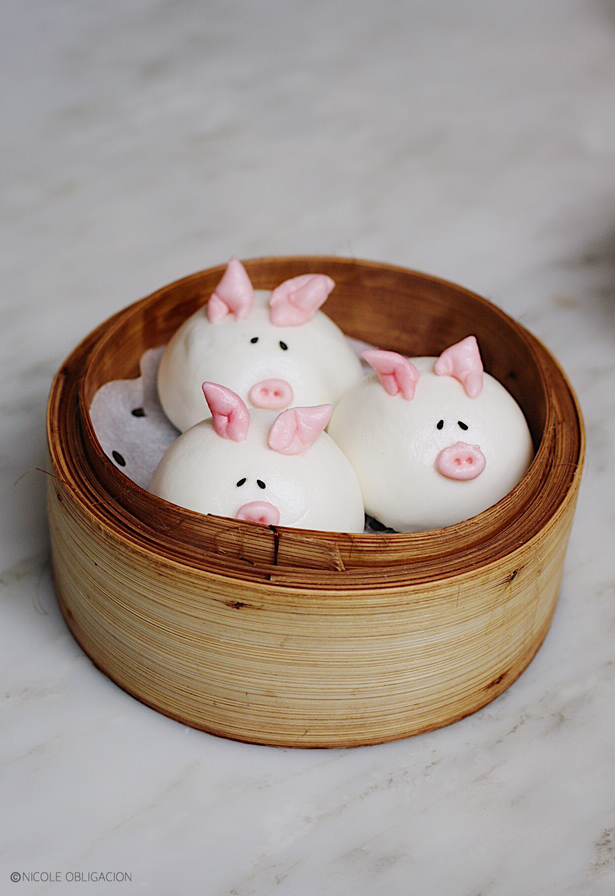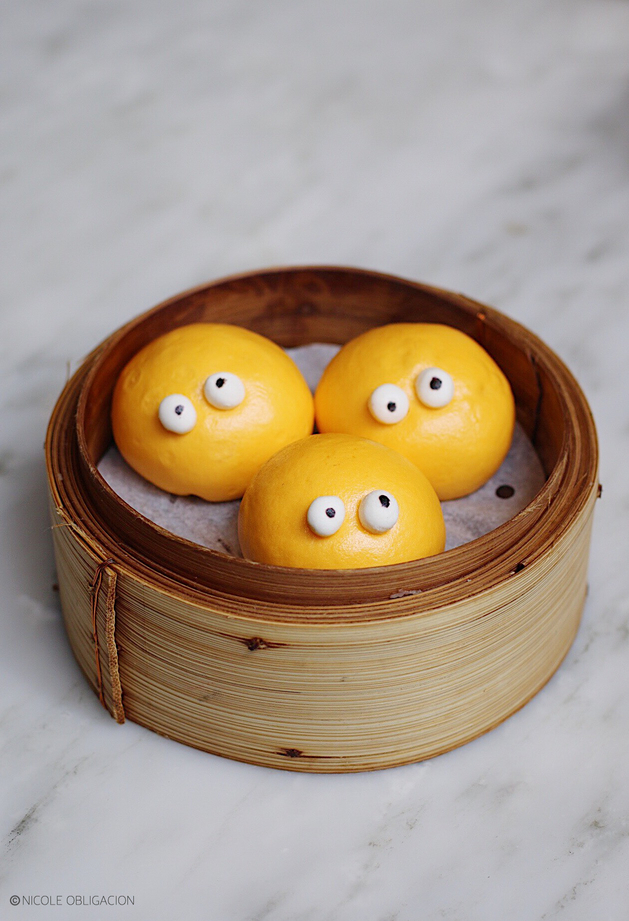 So, there you have it! If we had more time, we would have ordered other recommended food in Hong Kong such as the egg waffles, French toast with condensed milk, pineapple buns, roasted goose, and street food. We really enjoyed the experience of discovering food in Hong Kong. I hope you get to try the food that we tasted! If you have other suggestions, let me know what you think too, so I can try them next time!