In our baking class today, the head chef taught us how to make lady fingers (a.k.a. Broas) from scratch. He emphasized the importance of piping the batter close to each other to produce more pieces of broas on the tray. When it was my turn to practice piping, one of my classmates shouted "Nic! That's too close. You have to make larger gaps between them!" I then replied, "But, chef asked us to pipe them close to each other."
And so, I continued to pipe.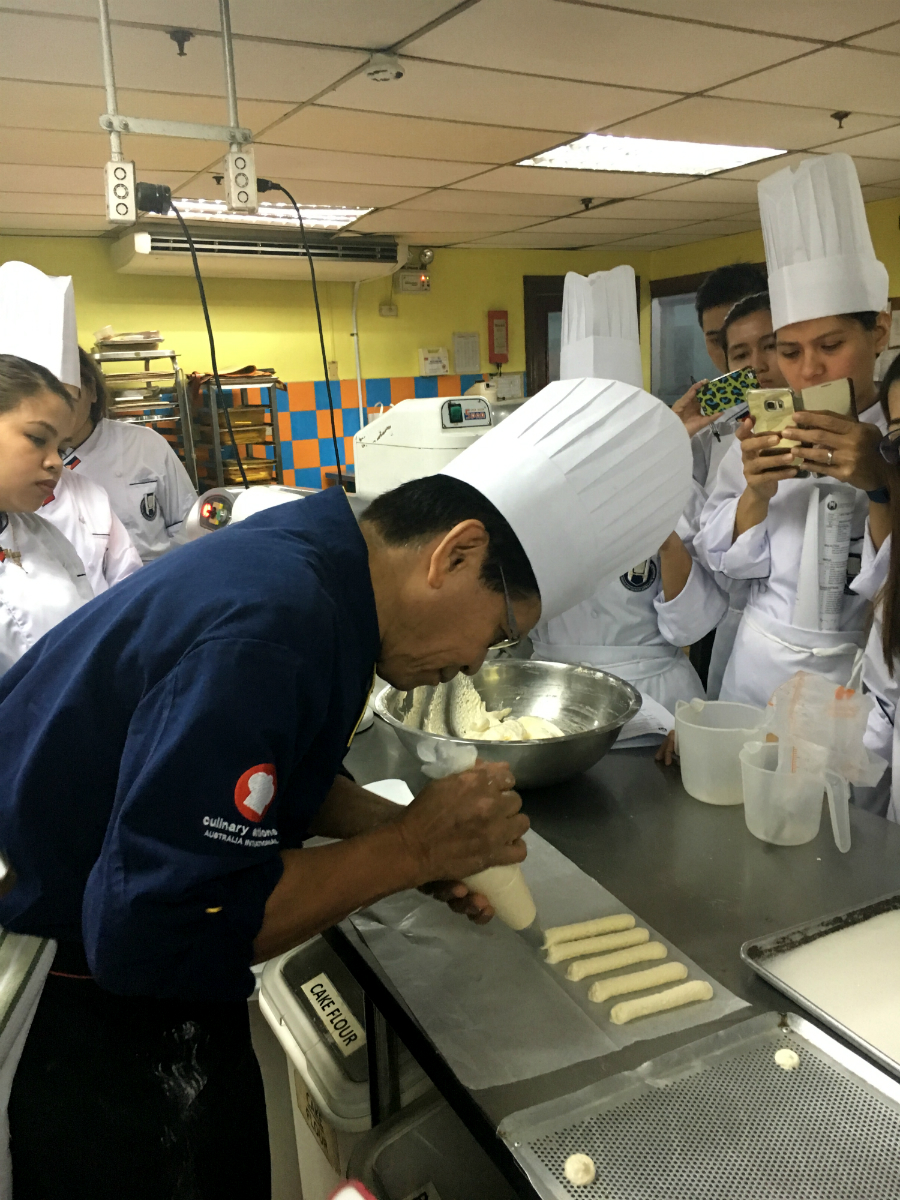 After doing my part, we moved on to the other steps and recipes for the other kinds of cream cakes we made. However, somehow, my heart felt very heavy. Without a doubt, I saw the pride in me as I still lingered on self-centered thoughts like "I know what I'm doing. I'm just following the chef's instruction. I don't need to listen to my classmate's comments." But, who was I kidding, right?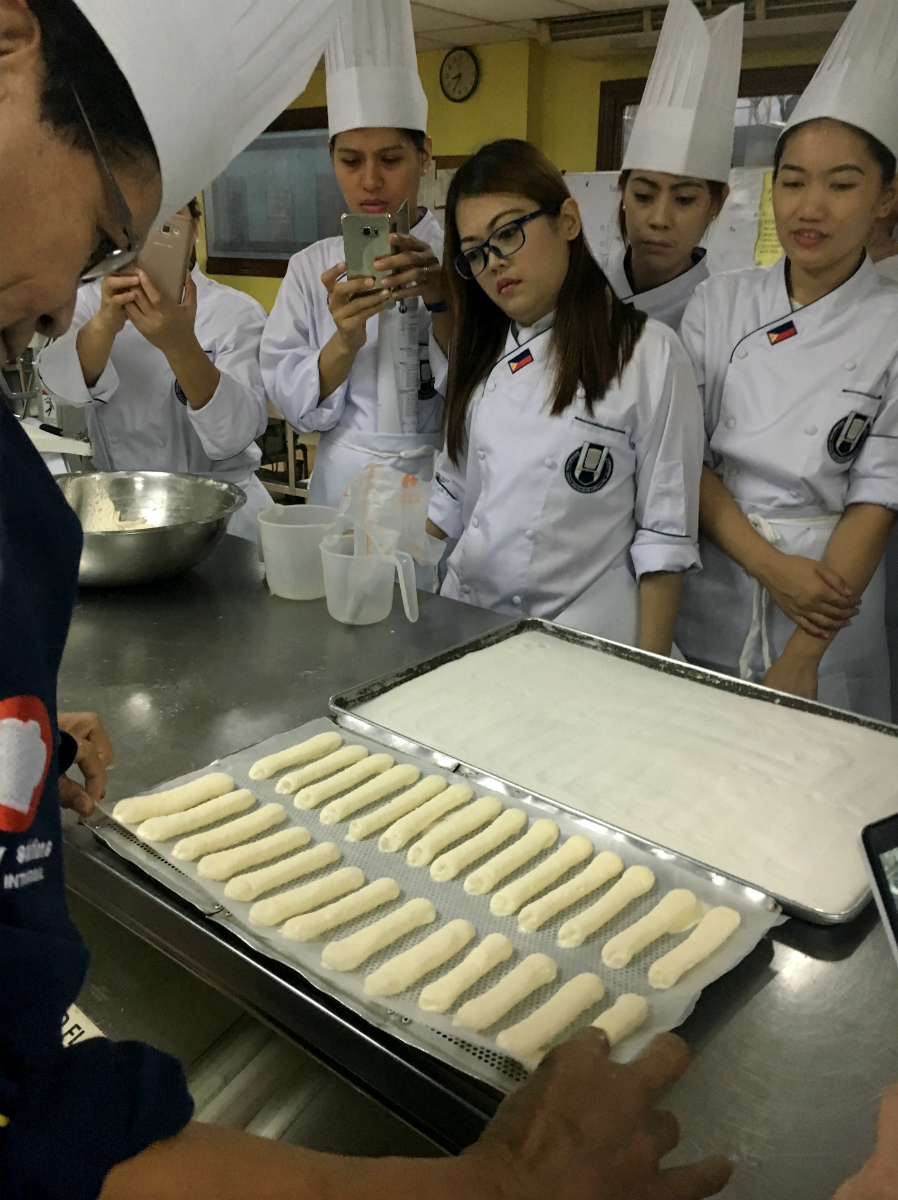 Instantly, I felt a huge thug on my heart as I realized how proud I was. I went to class to learn, NOT to compete or compare myself to others. Without the grace of God and the guidance of our head chef and fellow classmates, I wouldn't be able to work and bake efficiently and correctly. Everything that I have and everything that I am able to do is only because of the grace of God. Not even 0.1% of the glory should be given to me. I whispered a prayer to God as our instructor's voice faded in the background. I asked for forgiveness. I asked God to renew my heart and remove every hint of pride in me.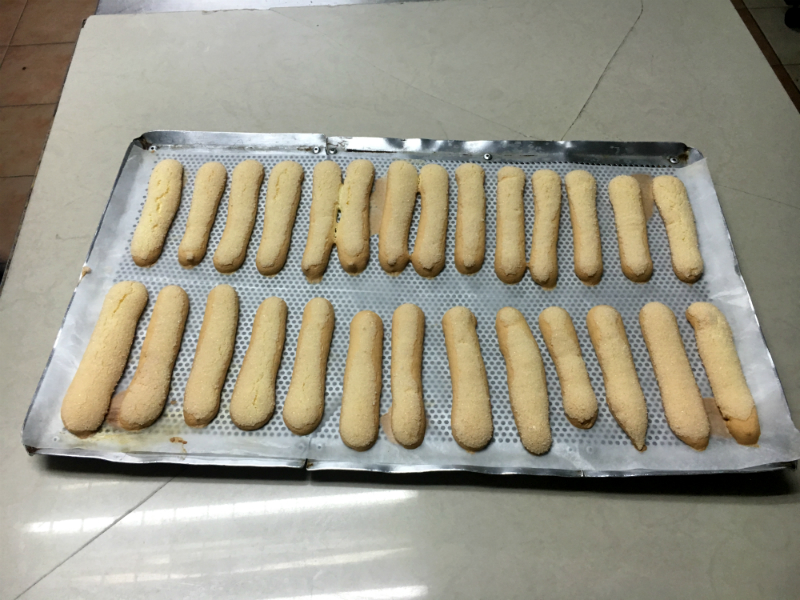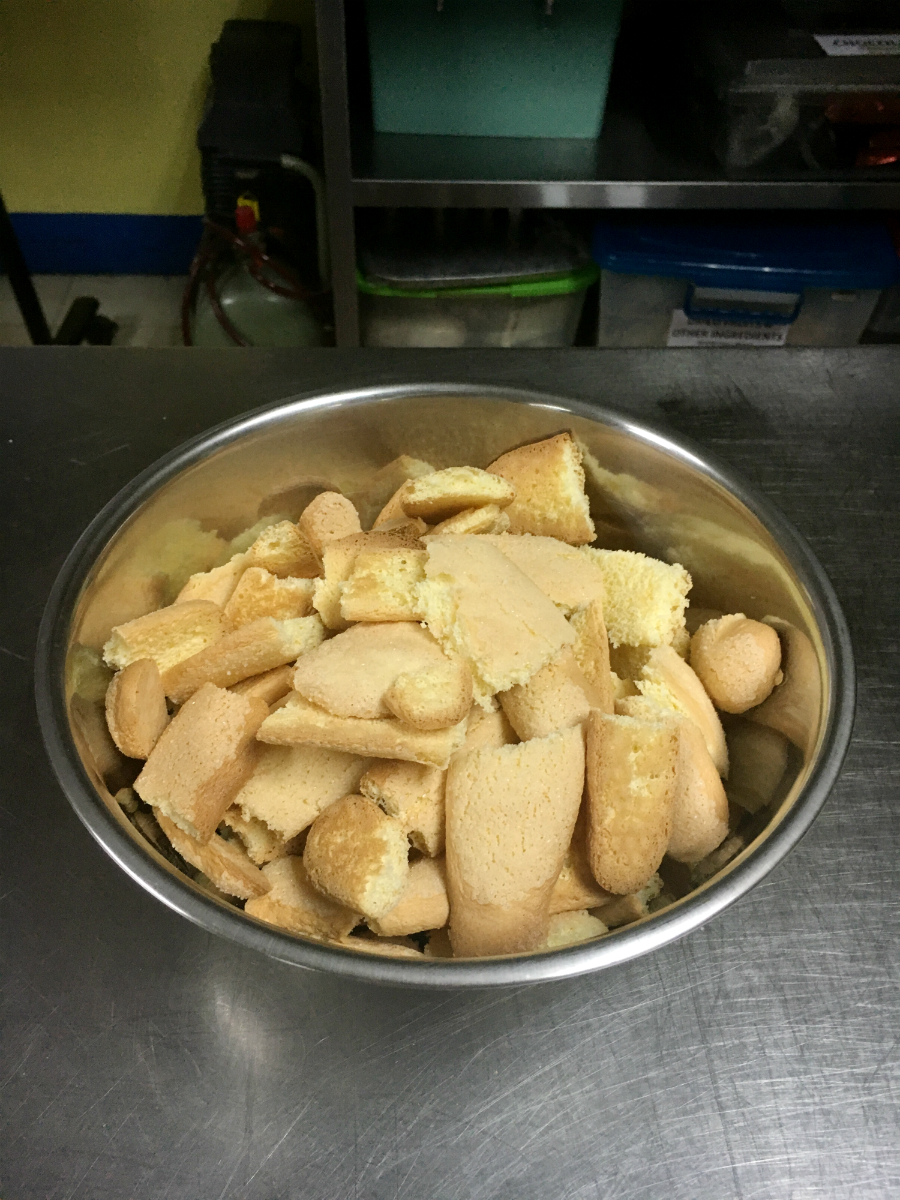 After I prayed, while the rest of the class was listening to the head chef, I caught a glimpse of the freshly baked lady fingers that we just made. Guess what? The ones that I piped did stick to each other! They were too close! Unfortunately, they were included in the batch of "damaged lady fingers". Thankfully, though, they were still used inside the layers of our Tiramisu cakes. Sigh. Ahhhh! It was such a humbling moment for me to see the result of my pride.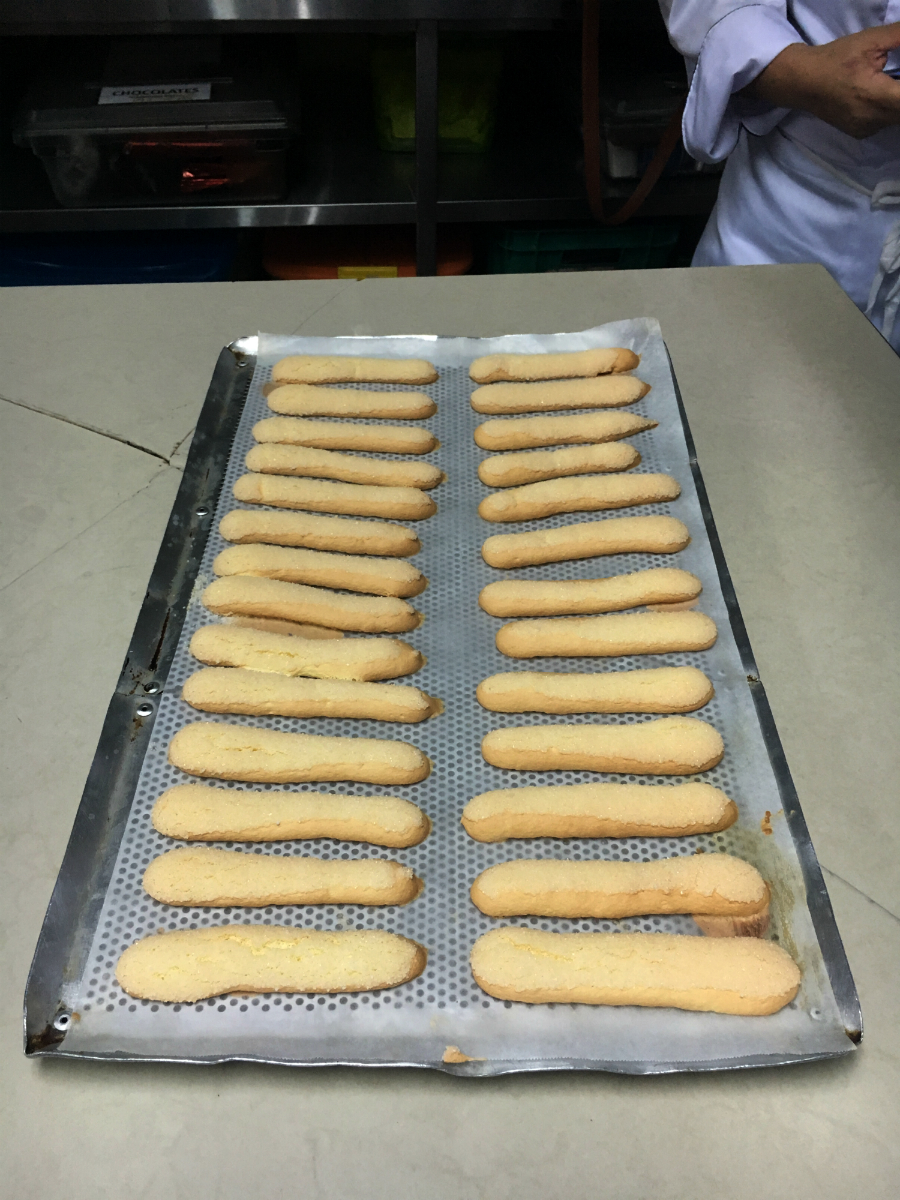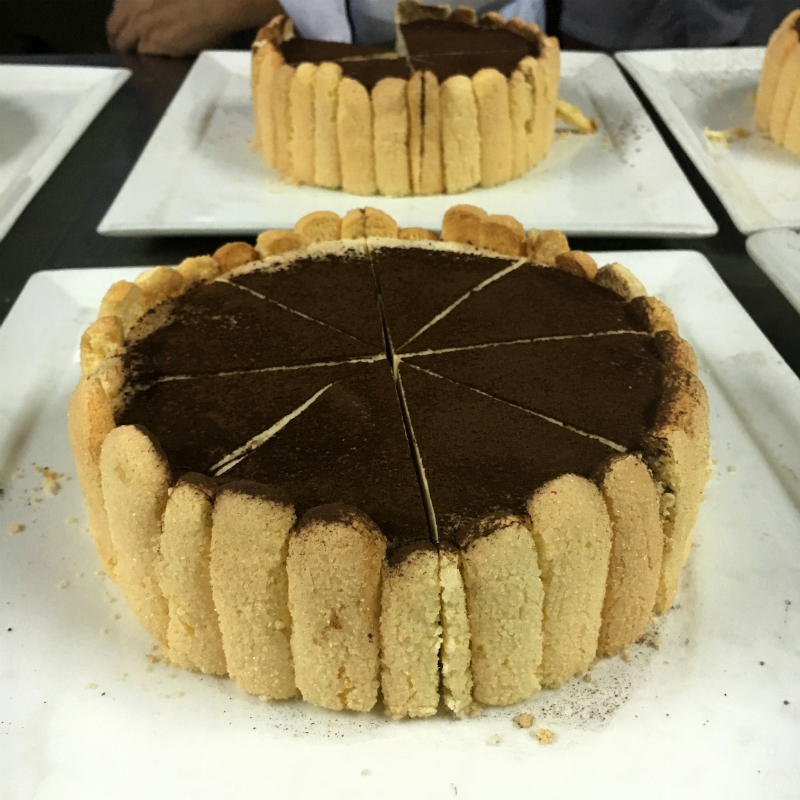 By the time the class finished decorating the cakes, our head chef suggested to take a group photo with the finished products. But, before he asked us to pose, he quickly shouted "Okay! We have to clean up first!" It was interesting, really. Since my first day in our Pastry Arts course, I noticed how the senior and junior chefs quickly cleaned the used utensils, tissue paper, bowls in the area while the head chef cooked and baked. There was never a time in the kitchen when the head chef prepared the baked goods in the middle of a messy table or workstation.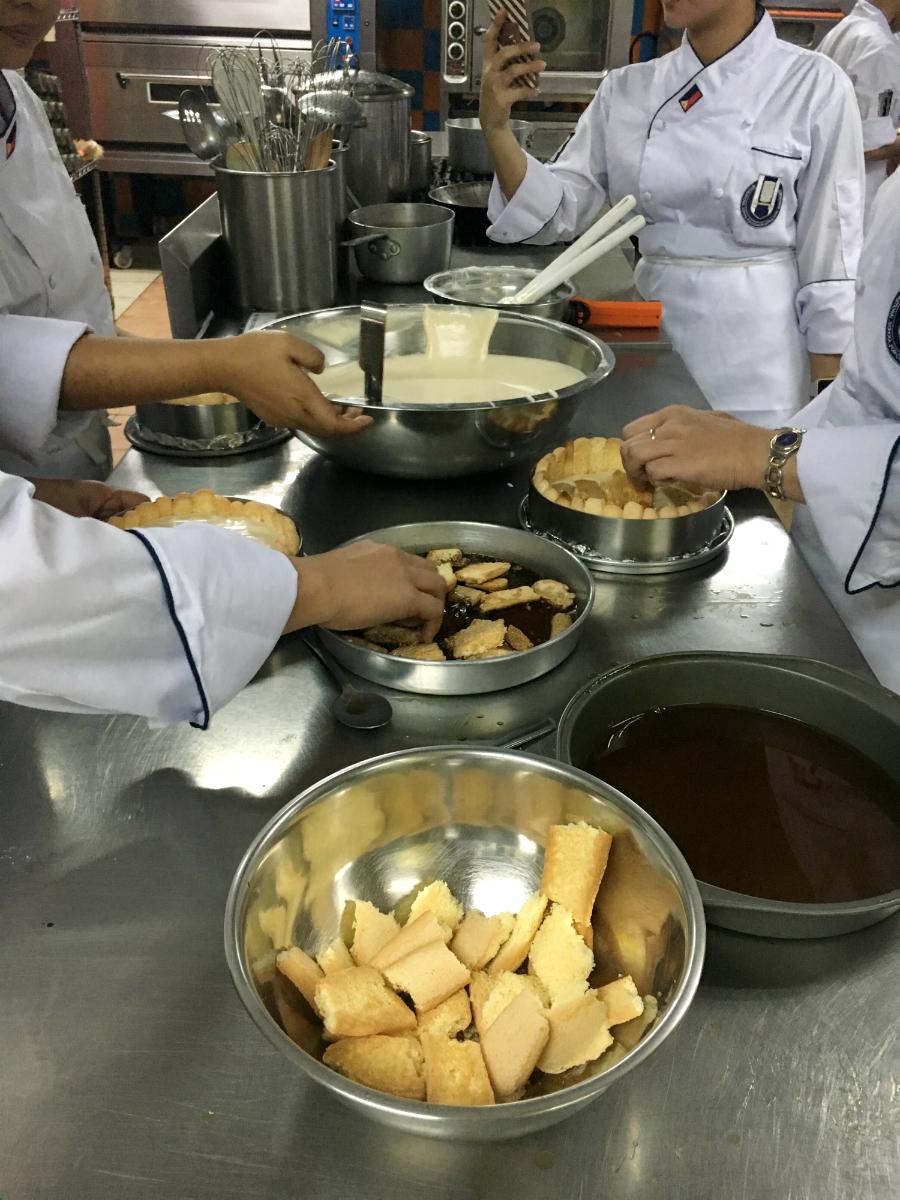 When the junior and senior chefs were busy with other tasks, the head chef even initiated on cleaning his workstation. While he was waiting for the egg yolk and sugar mixture to boil, he wiped the table near it to remove crumbs or cocoa powder on it. He made sure to clean as he cooked and baked. What a humbling sight and reminder for me. Even the head chef knows how to model humility and cleanliness in the kitchen. I should definitely learn to do the same as well.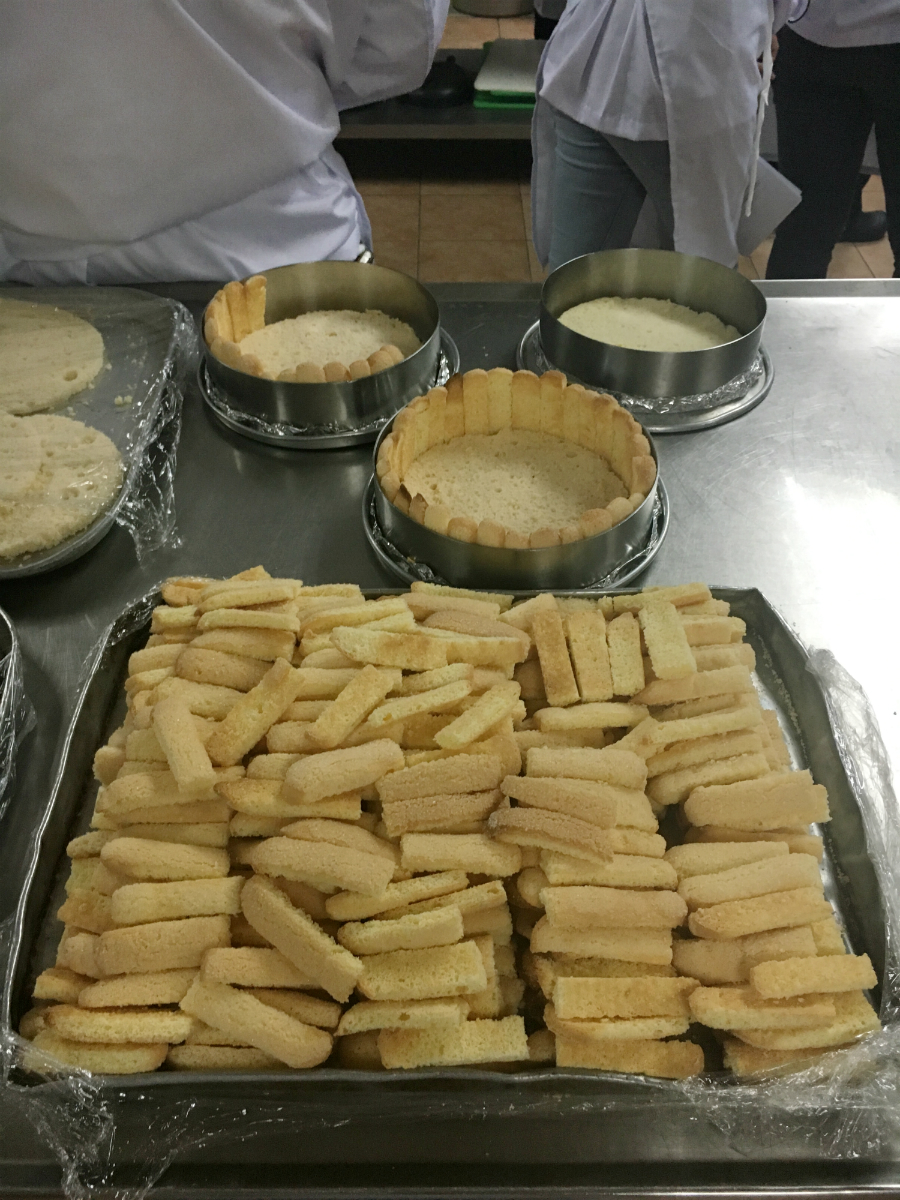 It says in Philippians 2:3-4: "Do nothing out of selfish ambition or vain conceit. Rather, in humility value others above yourselves, not looking to your own interests but each of you to the interests of the others."