I wanted to surprise my younger brother, Gabo, last Thursday with a homemade birthday cake. However, since I didn't have enough ingredients the night before his birthday, I wasn't able to bake one. We ended up celebrating his birthday at home with Japanese food and a cake bought by our parents. I still wanted to make something for Gabo and the rest of the family. I then remembered one of his favorite desserts: Cinnamon Rolls. (It was one of his requests when he was hospitalized a few weeks ago.) "Perfect!" I said. "I'll make them this weekend."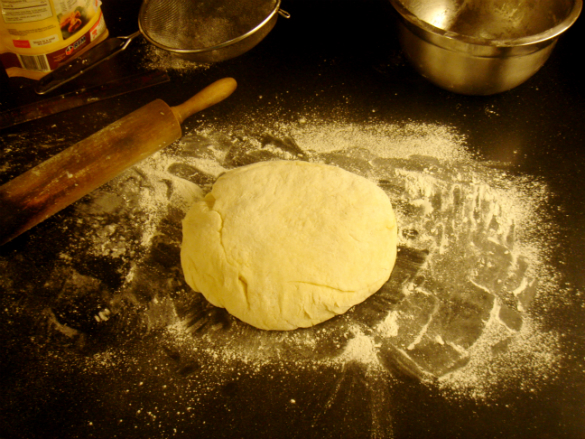 Last Saturday, while I was on my way to the grocery store, I wondered if it really was a good idea to make cinnamon rolls. I had second thoughts because I remembered the first and last time I made them (about a year ago). I remembered the mistakes I made while baking them which resulted to mediocre cinnamon rolls. Yes, they did taste like cinnamon bread, but they were also very dry and crisp.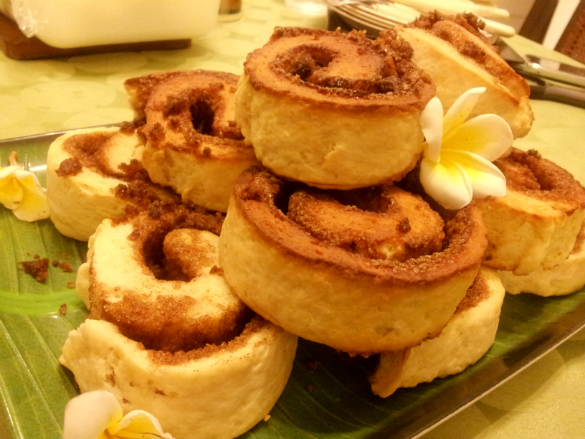 I sat down for a while and told God: "Lord, maybe I shouldn't try doing it again. I might just make another mistake and waste the ingredients. What if I just make another dish instead?" But somehow, God encouraged me to make the cinnamon rolls and reminded me of Isaiah 41:10…
It says:
"Don't be afraid, for I am with you. Don't be discouraged, for I am your God.
I will strengthen you and help you. I will hold you up with my victorious right hand."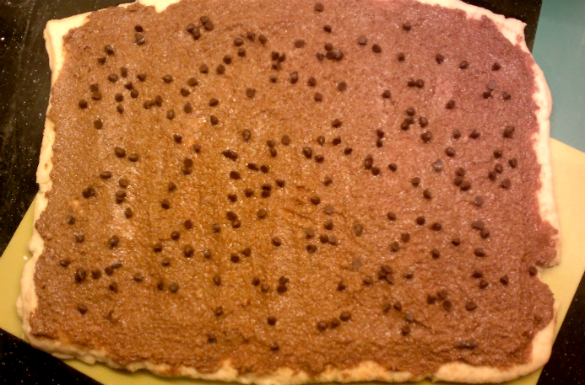 …and He said to me: "Nic, I know you made mistakes when you baked those cinnamon rolls last year. And I also know that you didn't make them again, since that time, because you were afraid of failing. But, I want you to remember WHO I AM. I want you to remember that I AM greater and stronger than all of your mistakes and weaknesses. So, don't worry. You can try again. Don't be afraid because I AM with you." :)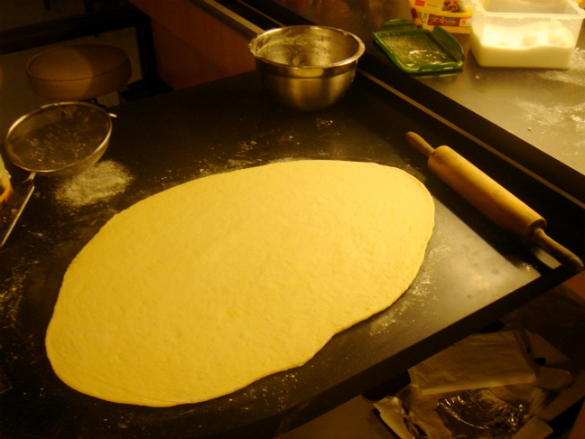 "..to remember WHO I AM…" I whispered. "Okay, Lord. Let's do this!" I bought the ingredients and prepared them as soon as I got home. Before baking, I decided to pray and lift the night up to God.
I also expressed my desire to make cinnamon rolls that were similar to Cinnabon's cinnamon rolls. I then thanked Him in advance because I knew that He would help me bake them and that He was in control. But, I also told God that I would still be grateful even if I make mistakes again and/or end up with cinnamon rolls that aren't good.
And so, I searched for the best recipe that I could find; carefully followed the steps in it; and made the Cinnamon Rolls that night.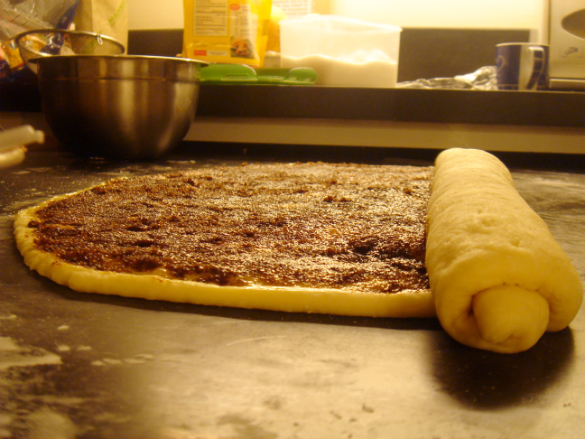 While I was pouring the glaze, Gabo entered the kitchen and saw the freshly baked cinnamon rolls. Immediately, he shouted: "OH, YOU LURVE (LOVE) ME! This is my favorite!" I laughed and said: "I know. Hahaha." After a few minutes, I gave my siblings samples of the finished product. And by God's grace, they said that they were delicious! My older brother, Glenn Michael, even said: "Wow, Nic! They taste like Cinnabon's cinnamon rolls." Then, I replied: "Cool. Hahaha! Praise God, kuya!"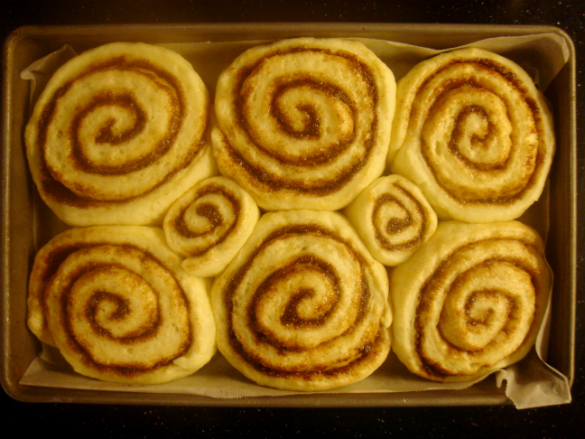 I went back to the kitchen, sat down, and stared at the golden brown, glazed, cinnamon rolls. I was in awe. "Lord, they look lovely. This is only by Your grace." :) I told God. "Thank You."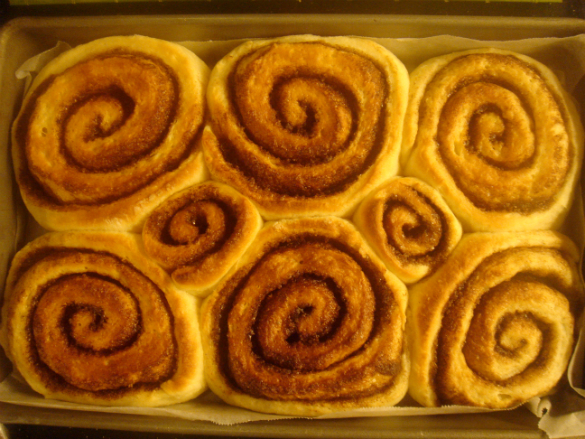 Making cinnamon rolls that night was a very special treat for me. I was able to enjoy the sweet, fluffy, cinnamon rolls, and was encouraged by God at the same time. I realized that many times, I can easily get discouraged when I remember my past, my weaknesses, and the mistakes I've made before. When I dwell on these things instead of focusing on God, I find myself being weighed down. And this hinders me from getting up and trying again.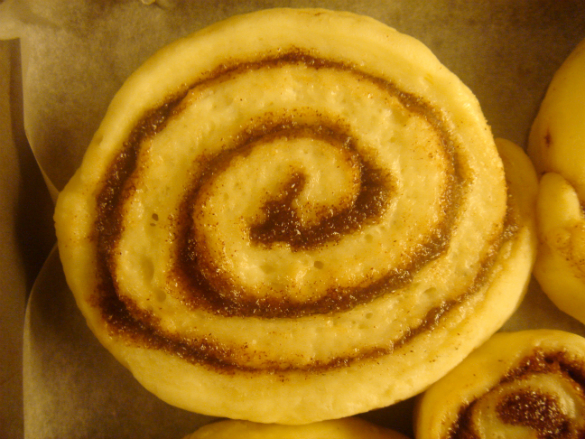 But, there is Hope in our God. Even if I failed before when I first made the cinnamon rolls, God still gave me a second chance to bake them last weekend. :)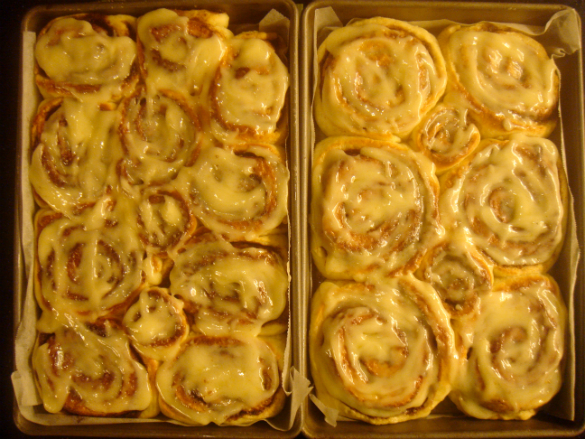 God is so amazing because I know that even in the other aspects of my life, He will continue to give me new opportunities each day to learn from the mistakes I've made before; to try again; to focus on Him; and even to experience victories by His grace.
"This is not about what you've done, but what's been done for you.
This is not about where you've been but where your brokenness brings you to.
This is not about what you feel, but what He felt to forgive you.
And what He felt to make You loved."
-You Are More by Tenth Avenue North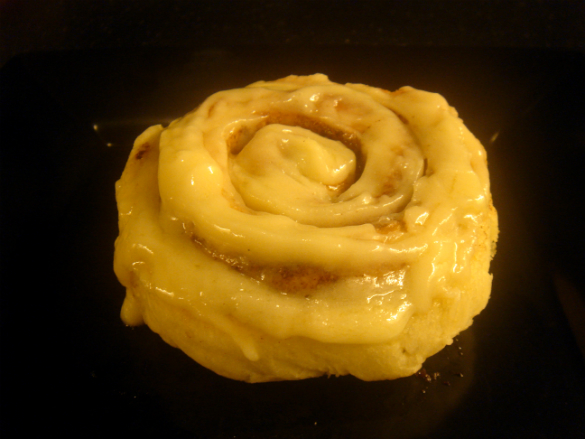 One of the things I am grateful for is the fact that our God does not make mistakes. He never did and He never will. So, even if we do make mistakes, we can still trust in Him, knowing that He allows them to happen for His special purposes. Indeed, it is such a comfort to be reminded of the security that we have in Christ. He knows what He is doing and I know that He wants us to experience what is best… even if it means that we would, sometimes, have to experience failures and mistakes along the way.
"God, if you gave me Your best (Jesus), then I know that I can certainly trust you with my life."
-Ptr. Peter TanChi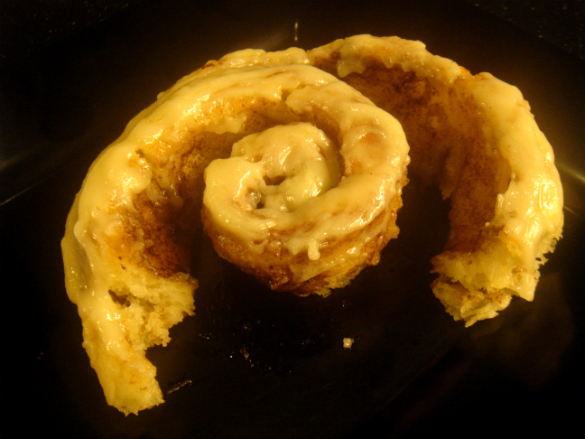 Made a mistake this past week?
Do you feel like such a failure/disappointment?
It says in Psalm 37:24…
"..though he may stumble, he will not fall,
for the Lord upholds him with his hand."
Keep on trusting in God. He is with you. :)
Encourage yourself one treat at a time.