A few days ago, one of my officemates randomly expressed his craving for Krispy Kreme doughnuts while we were working. Oh, it was such a heavenly thought! At that moment, I suddenly imagined the soft, sweet, original glazed Krispy Kreme doughnuts and how they always perfectly melt in the mouth. I wanted those doughnuts too! :)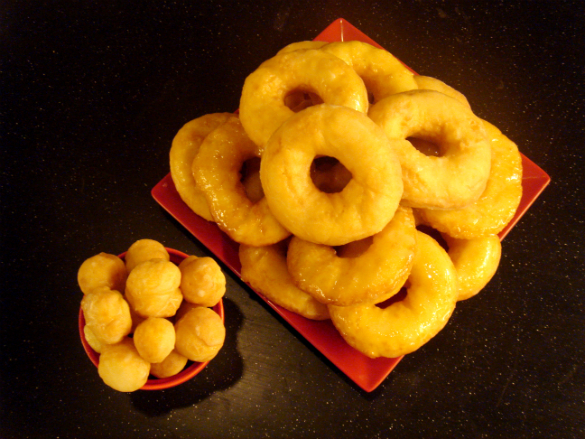 Surprisingly, the next day, a former employee dropped by the office and gave our department boxes of Krispy Kreme doughnuts! ALRIGHT! Talk about perfect timing! I ate my share after I left the office and thanked God for an awesome treat. :)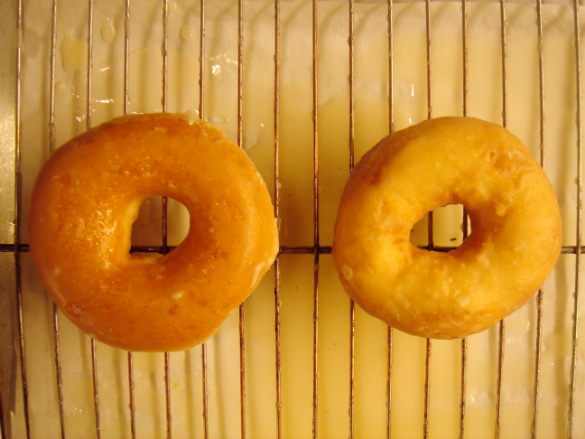 That night, I couldn't get the Krispy Kreme doughnut off of my mind. I decided to go online and read about the history of Krispy Kreme. As I was browsing through the different articles, I found recipes of glazed doughnuts. Some of those recipes even claimed that they have a similar recipe to Krispy Kreme's. "This is interesting." I thought to myself. "I'll give it a try this weekend."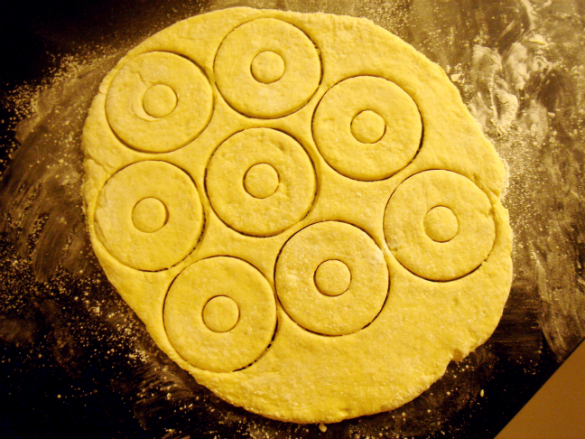 I spent the whole Saturday night making the glazed doughnuts. It did take a long time because I had to let the dough rise thrice. But, don't get me wrong, I had a blast preparing the doughnuts! :) I love working with dough. Also, the dough that I was able to make was soft, fluffy, and very easy to knead.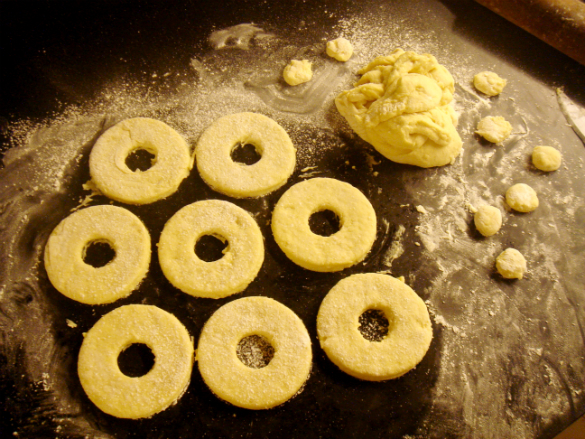 I learned a lot from making doughnuts that night, but there was one thing that struck me the most. The dough was not wasted. Why? You'll find out in a while. :)
I kneaded the dough, rolled it on the table, and used my doughnut cutter to form the doughnuts.
After cutting eight doughnuts from the dough, I immediately gathered the excess dough and kneaded them together. I also took the doughnut holes and set them aside.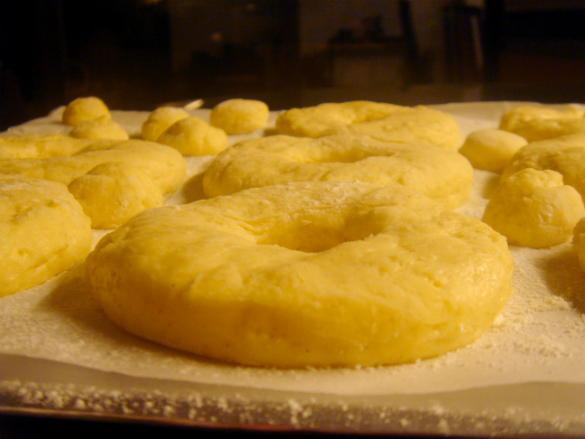 I repeated the process and produced four more doughnuts from the scrap dough.
And for the last time, I kneaded the scrap dough again and was able to form the last doughnut.
I cooked the doughnuts after letting them rise for an hour. Then, I poured the sweet, sugar glaze on them for more flavour.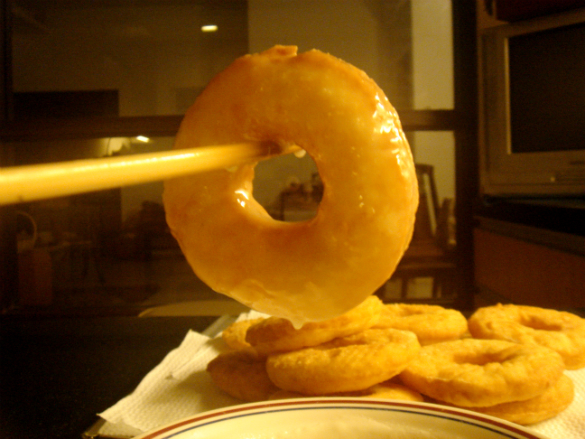 I was telling God how amazed I was because He allowed me to make more doughnuts by kneading the excess (scrap) dough again and again. It was also interesting because instead of throwing the smaller circles away; I was able to make mini donuts out of them too!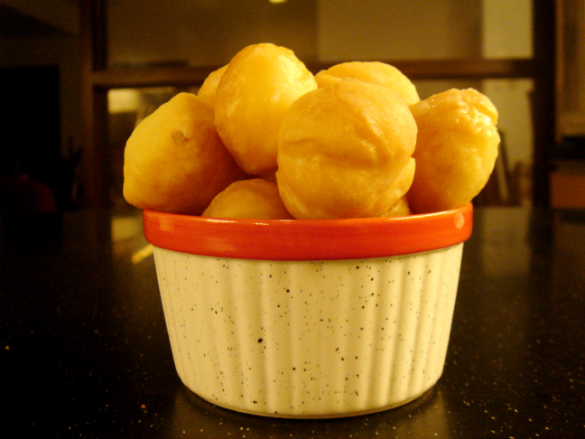 Indeed, the dough was not wasted. The scrap dough was put together, restored, and used for a special purpose – to make more doughnuts. At that moment, God spoke to my heart and helped me realize the following:
I HAVE SCRAPS IN MY LIFE TOO.
Tons of them, actually. Sometimes, they even come in the form of mistakes, heartbreaks, insecurities, wrong decisions, sin, weaknesses, bitterness, regrets, and other undesirable things and moments that I experience.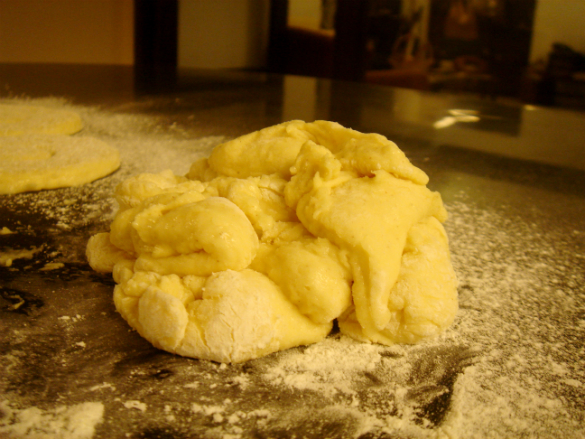 But! Despite these things, I am reminded that…
GOD IS STILL THE GOD WHO RESTORES.
The same God who restored the hearts of the people since the beginning of time is also able to restore us today no matter what we've done. He is the God who sees and uses the 'scraps' in us for our good and loves us just the same. He is the God who makes things new! :)
It says in Revelations 21:5
"He who was seated on the throne said, "I am making everything new!" Then he said, "Write this down, for these words are trustworthy and true."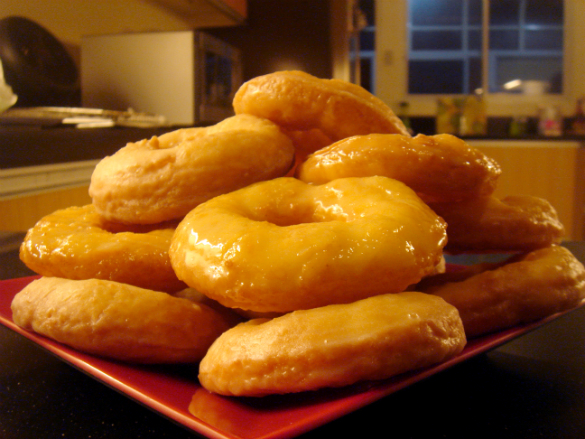 At first, I wondered why God said: "Write this down…" in the verse above. But then, I realized that we need to write things down so we can remember them more. Sometimes, it's so easy for us to forget who God is in our lives. As a result, we end up getting discouraged more, whenever we remember the scraps we have in our lives and the seemingly useless/worthless situations we go through. However, it is such a comfort to be reminded by God that we can trust in Him who makes all things new.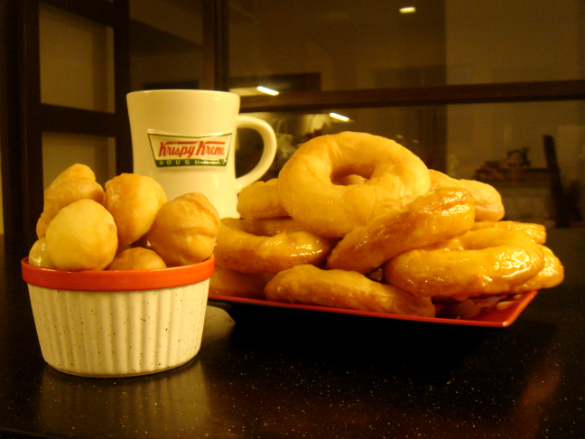 Earlier, I told you that I was able to read about the history of Krispy Kreme. Interestingly, I found out that Krispy Kreme is actually celebrating it's 75th year this year! In the company's website, you'll see how they were able to learn from the mistakes and mediocre procedures that they had through the years. The company didn't focus on those 'unwanted situations'/scraps, but instead, they used them as their motivation for continuous improvement and growth.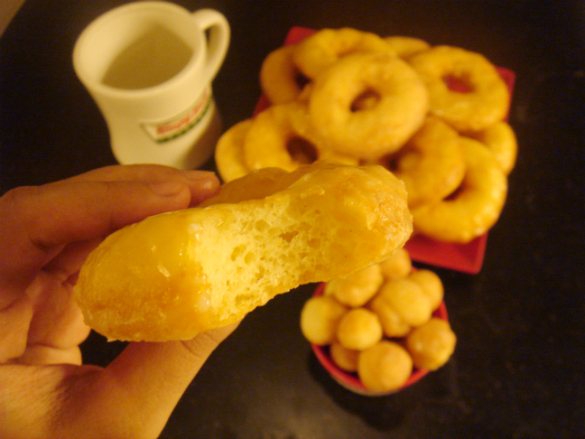 It reminded me of this verse from the Bible:
"Forget the former things; do not dwell on the past. See, I am doing a new thing!
-Isaiah 43:13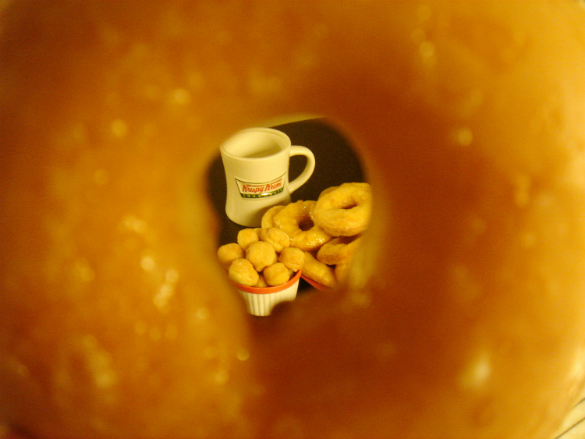 In the verse, He could have said: "See, Nicole, YOU are doing a new thing!", but He didn't. It was a clear reminder for me that my focus should be on Him alone; not on the past; not on the scraps in my life… but on our God who restores — Our God who is "doughing" new things in our lives! :)
Encourage yourself one treat at a time!
*Recipe from: imadethat.com